A wonderful view of Bratislava's main sights and the proximity of the Danube river will make your visit in Auspic restaurant truly enjoyable. Try the chef's specials and drink them down with the classic Kofola, fruity spirits or a glass of wine!
LOCATION
Auspic restaurant is located under the UFO tower, at the Danube river, with a beautiful view o the river, Bratislava castle, St. Martin's Cathedral as well as the UFO bridge. A walk from the city center takes around 10 minutes (you need to get to the other side of the UFO bridge – to the Petrzalka part – and at the end, turn right along the main road). If you have a car, there is a free parking space for restaurant's visitors. You can get here easily also from the Aupark shopping mall or Magio beach by foot.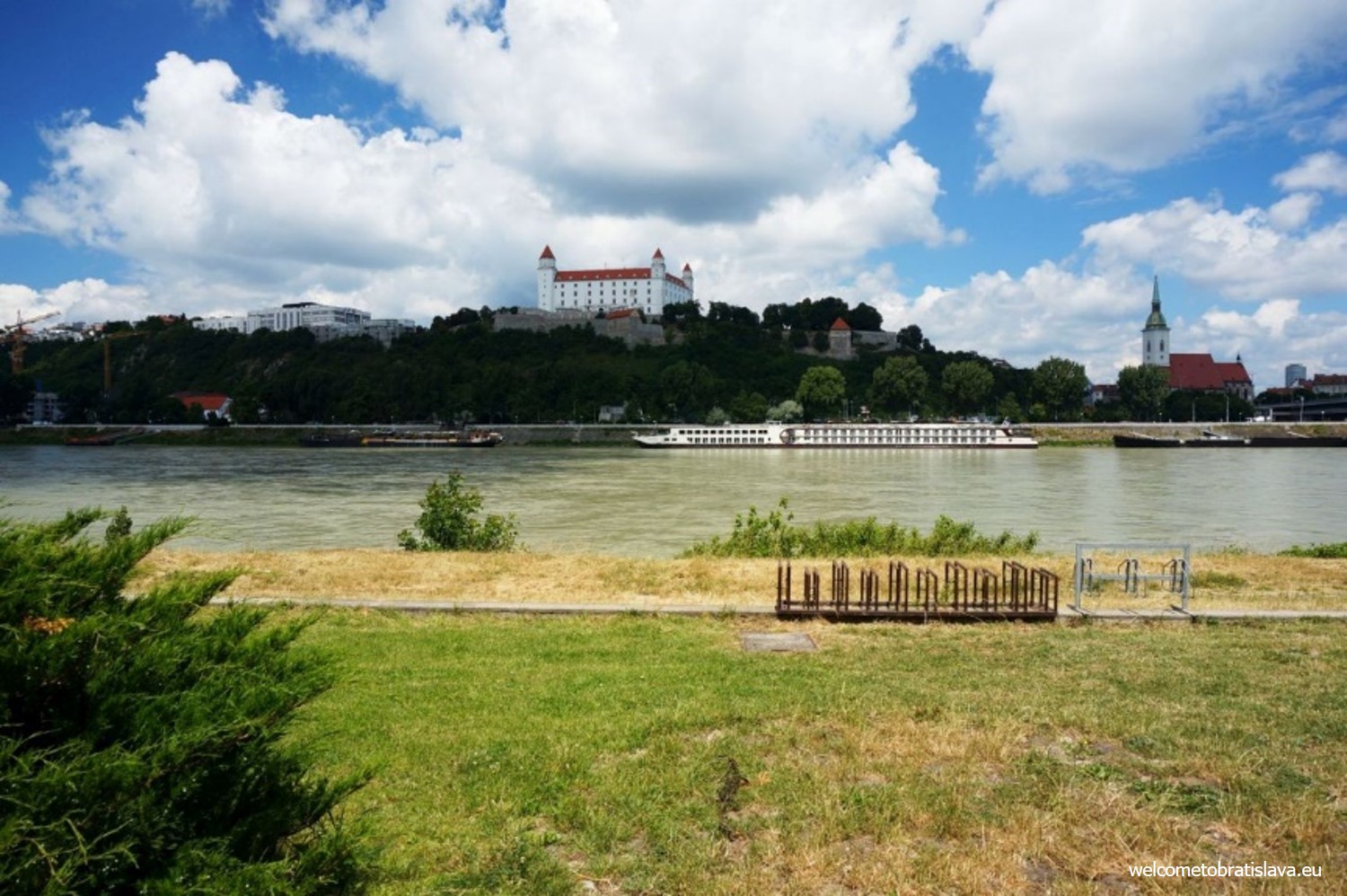 INTERIOR
There are two indoor rooms in the restaurant and a big terrace outside which is open to public all year long except winter.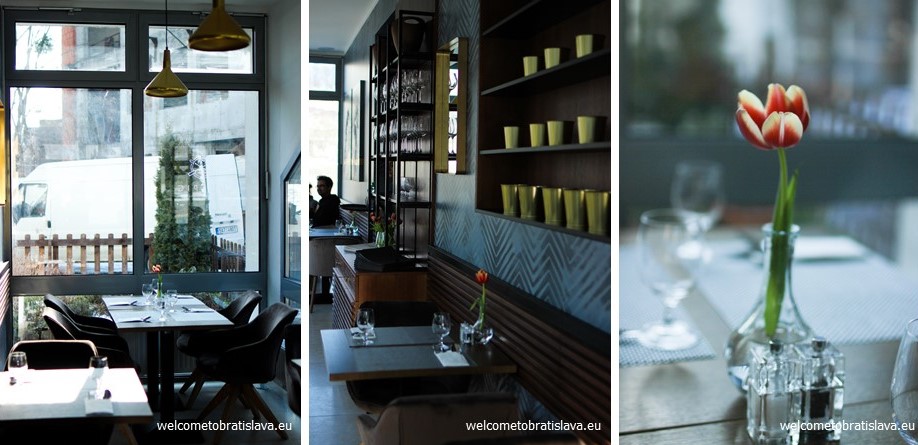 The whole place went through a massive reconstruction in 2018. Its wooden furniture and dominant rustic elements were replaced by a modern and elegant look.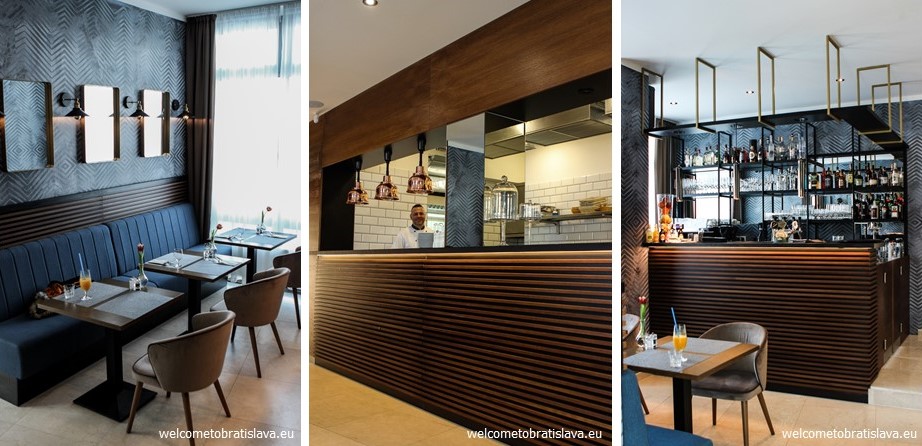 You will be able to watch the happenings outside thanks to large windows which replace the traditional walls.
WHAT TO HAVE IN AUSPIC?
Auspic was known for its Slovak-Hungarian cuisine with traditional meals that taste like from your mother. This was until the place changed the management and designed a more international menu. There are now fewer things on the menu and these match the newly reconstructed premises – they are more modern and less Slovak. If this is a good thing, we still have to try.
Many of the following meals that we loved here are no more on the menu. This, for example, also implies to the traditional appetizers like spreads, sausages or a beef tenderloin tartare.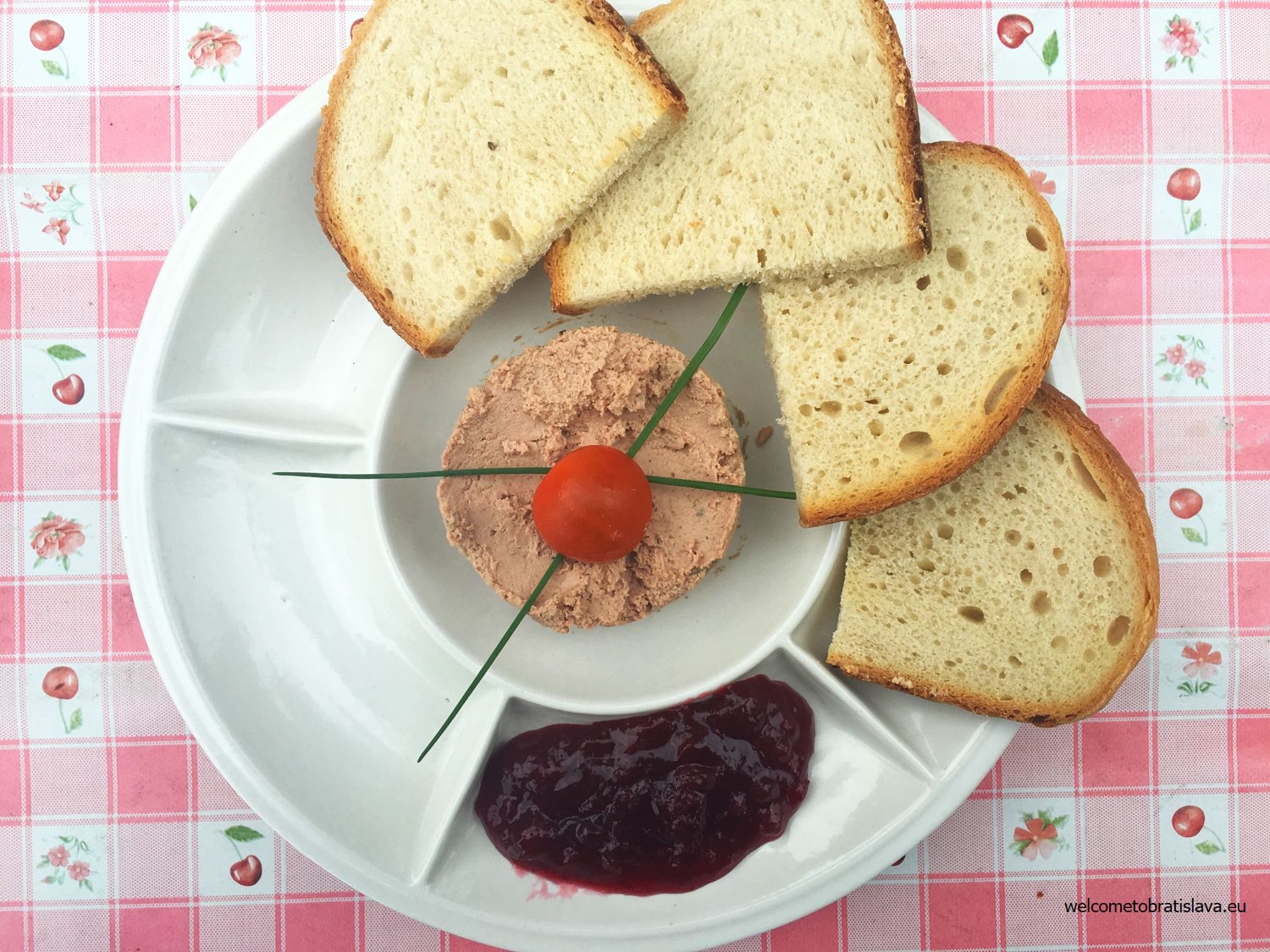 We prefer soups and usually take those when we visit – have the classic creamy garlic soup, a chicken broth with vegetables and noodles (not only) for those with a hangover :) Or pick the thick bean soup with smoked meat and cream – great not just in winter!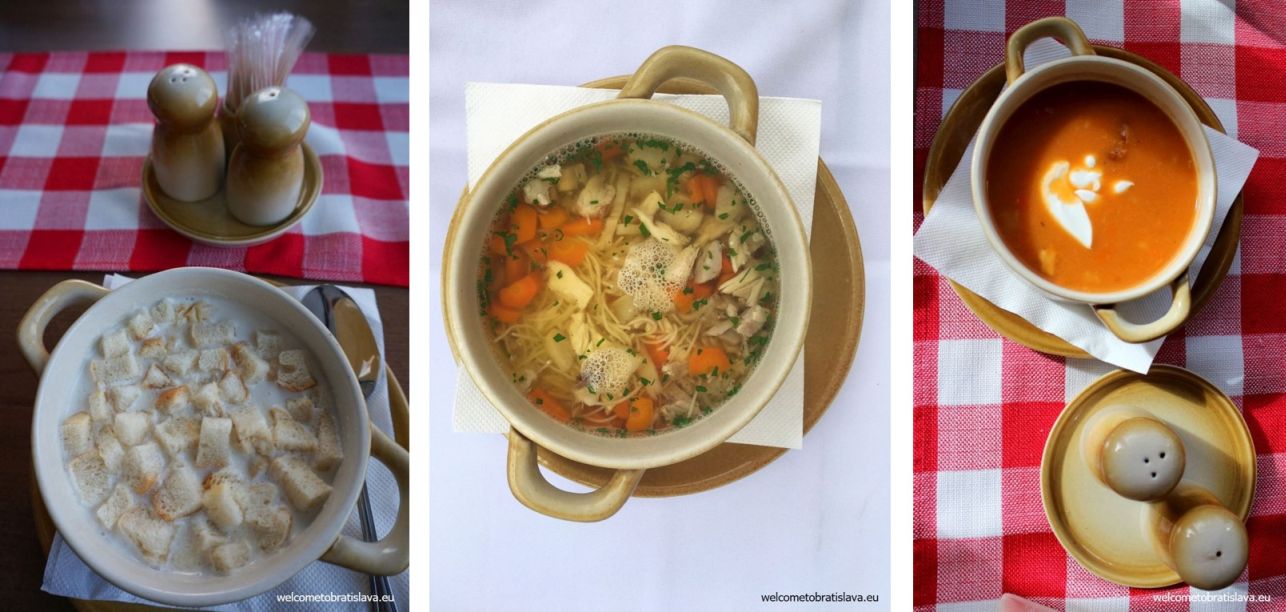 Meat lovers will be pleased with the options for sure. Chicken, pork, beef, ribs, sausages,  stews, steaks, schnitzels, grilled, baked as well as fried meals are available to pick from.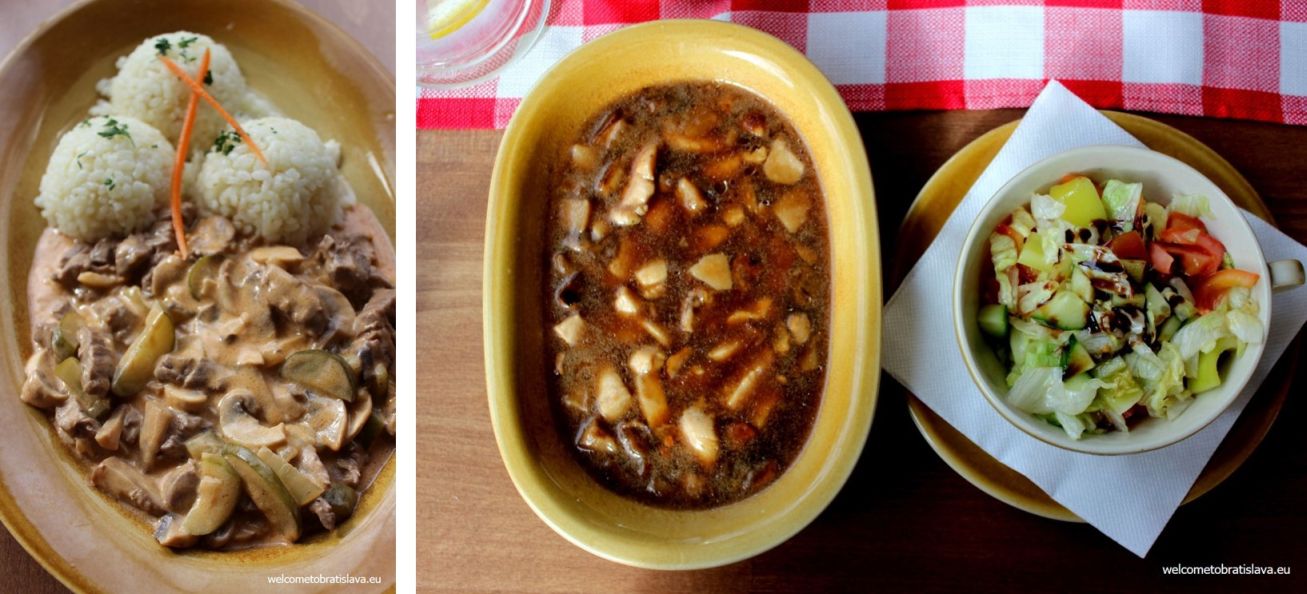 If you want to try our traditional meal "bryndzové halušky," the ones here are good enough to make you happy :)
Auspic has good alternatives for vegetarians as well – risottos, different cheeses and vegetable pans are not missing on the menu.
If you feel like having fish, you can go for a salmon, zander or a tuna steak.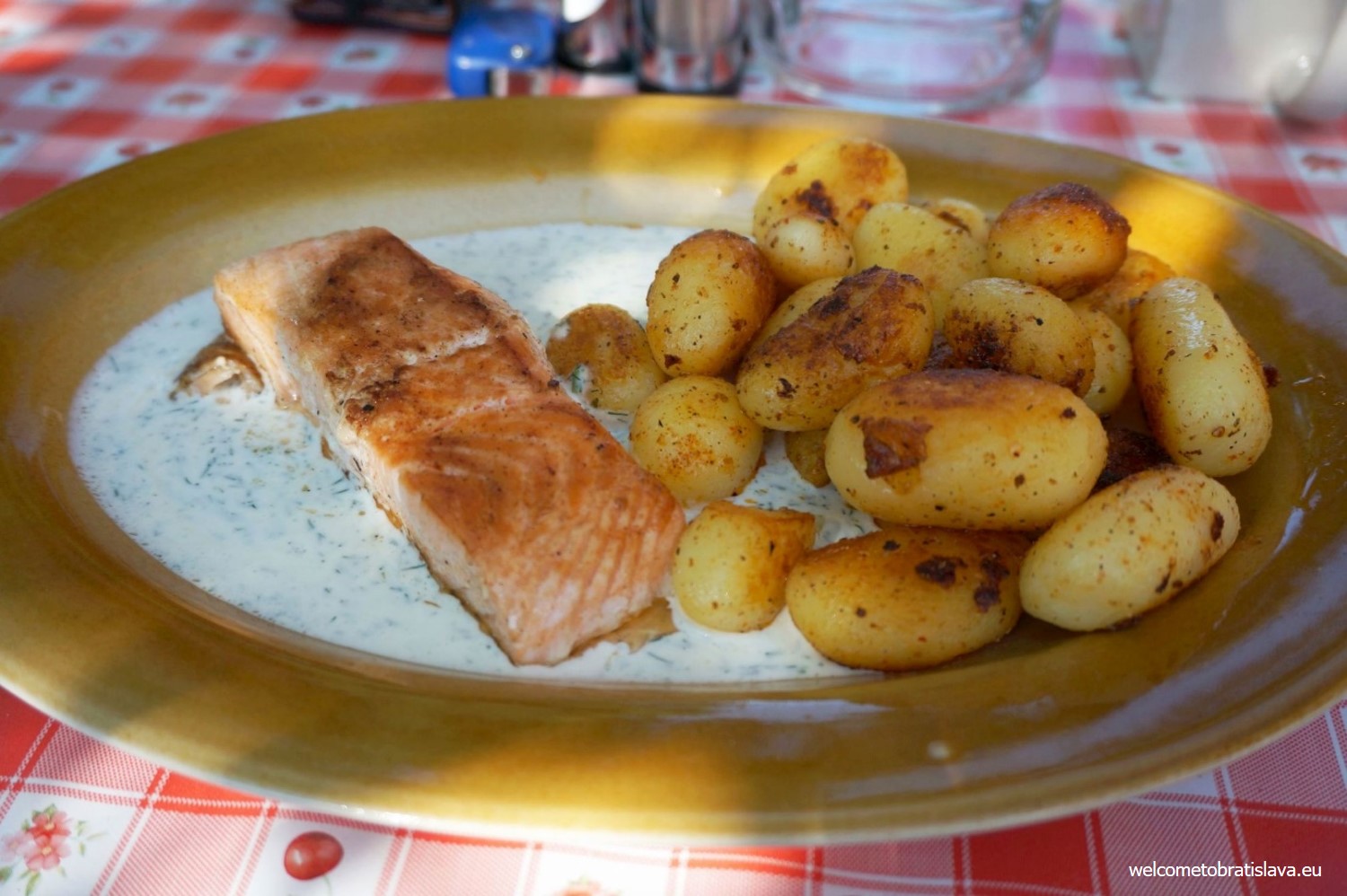 Salad fans will be pleased to select the classic Caesar salad, a tuna salad, a Greek salad,  a prosciutto salad or the restaurant's special Auspic salad which comes with chicken.
Their specialty, when it comes to desserts, is the "Somlói galuska" – biscuit dough made with chocolate sauce and whipped cream décor, Hungary's favorite sweet treat. If you like the chestnut taste like we do, you'll fall for their chestnut puree – or have their pancakes with chestnut puree :)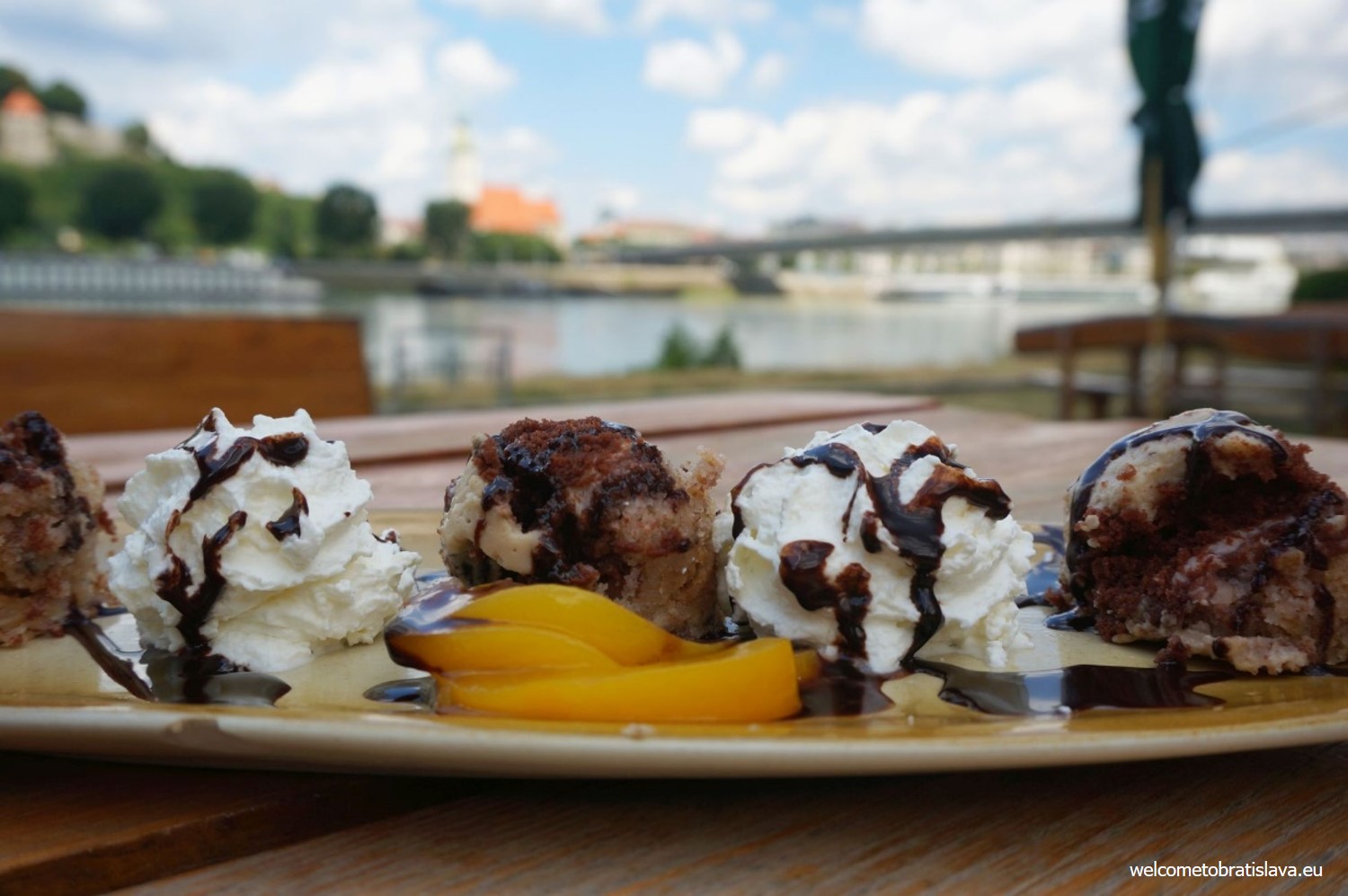 The pancakes  can come also with marmelade/nuts/Nutella. The only dessert we have not tried is the homemade apple pie with vanilla cream – which is planned though :)
Among all sorts of drinks you can also have the Slovak version of coke – Kofola, with a gingerish taste. That's what we usually take here, mainly in the warm summer days.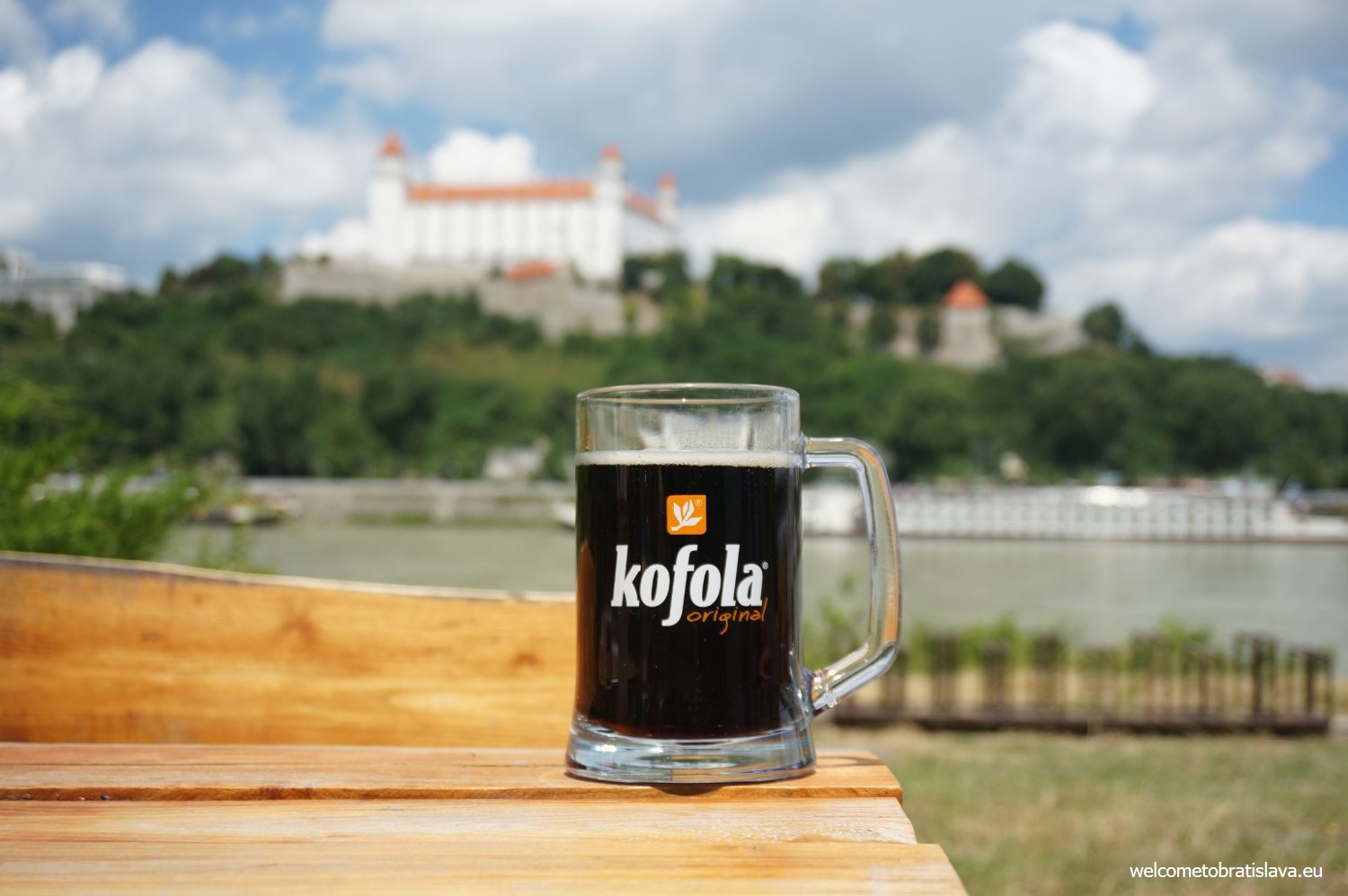 During the week, besides the regular menu, they have lunch specials/menu of the day (11:00 – 14:00) which will vary every day and you can always check what's on through their webpage. Ah and the last thing, payments by cards are available as well. All you need to do now is to check this place out yourself – enjoy!

 ADDRESS: Viedenska cesta 24


 OPEN HOURS: Check their FB


CONNECT: Website, Facebook


 MAP LOCATION: