What's better than spending a warm summer evening outside with friends, food, drinks and live music? One of the highlights of summer in our capital is the many free music concerts happening in its streets, squares and city parks. Check out our top picks for this year's free summer outdoor concerts in Bratislava and enjoy beautiful music of various kinds!
CLASSICAL MUSIC AND SWING DANCE IN THE JANKO KRAL CITY PARK
Thanks to the project "Music in the Park" which is organized as one of the accompanying events of the Viva Musica! festival, you can enjoy a series of delightful open-air chamber concerts in the Janko Kral City Park during summer. The oldest urban park in central Europe resounds every Saturday afternoon from 5 pm to 7 pm to classical music rendered by established artists from home and abroad, as well as professional chamber ensembles. These concerts preserve the indispensable atmosphere of the park, with no podia to disturb it, and offer an opportunity for the informal presentation of music. The concerts are free of charge. In the event of bad weather the concerts are held in the premises of RIVA Bar & Bistro on Rázusovo nábrežie.
Another regular event held in this park is called Swing Thursdays and the name already gives you an idea when these events occur :) Join a summer swing social dance every Thursday from 7 pm near the big fountain. Bring a blanket and some snacks and enjoy the great vibes under the sky with swing music! No admission.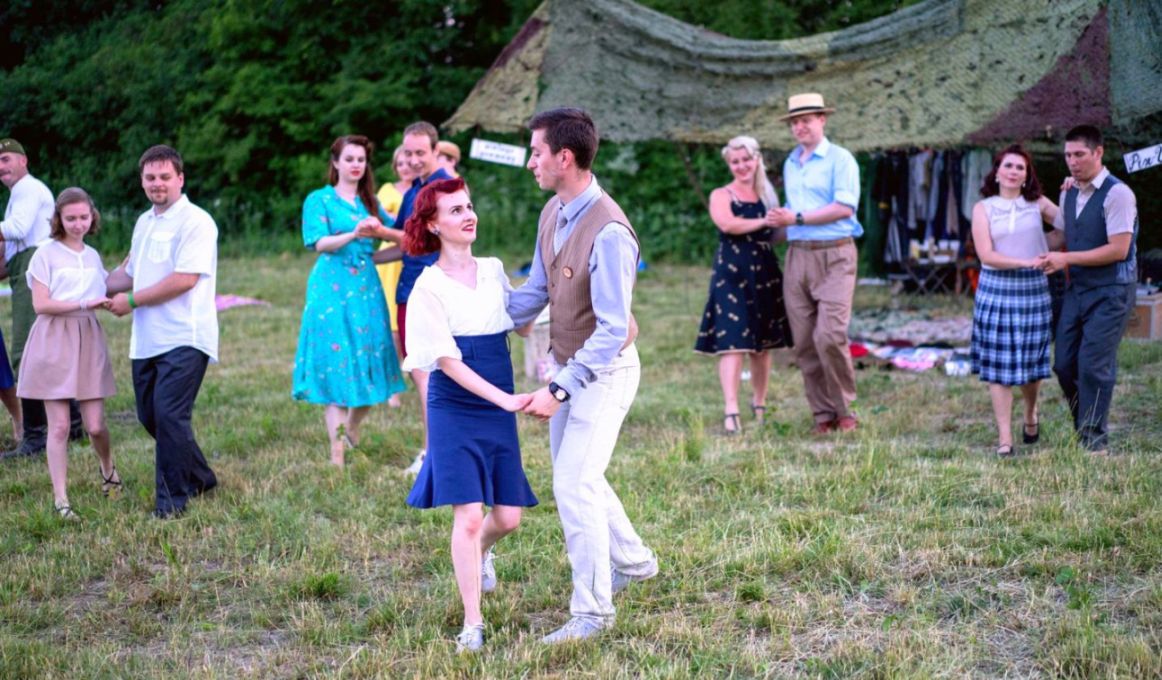 (source: B-Swing)
CHAMBER MUSIC IN THE BOTANIC GARDEN
Attractive concerts of chamber music are organized in the romantic environment of our Botanic Garden over the summer. Starting always at 5.30 pm or 4.30 pm the first/second Sunday of the month, with no admission. Listen to a a string quartet, SwingGang or dive into the melodies of jazz, chanson, indie-pop and world music in piano, harp and guitar. In the event of bad weather, the concerts are not held.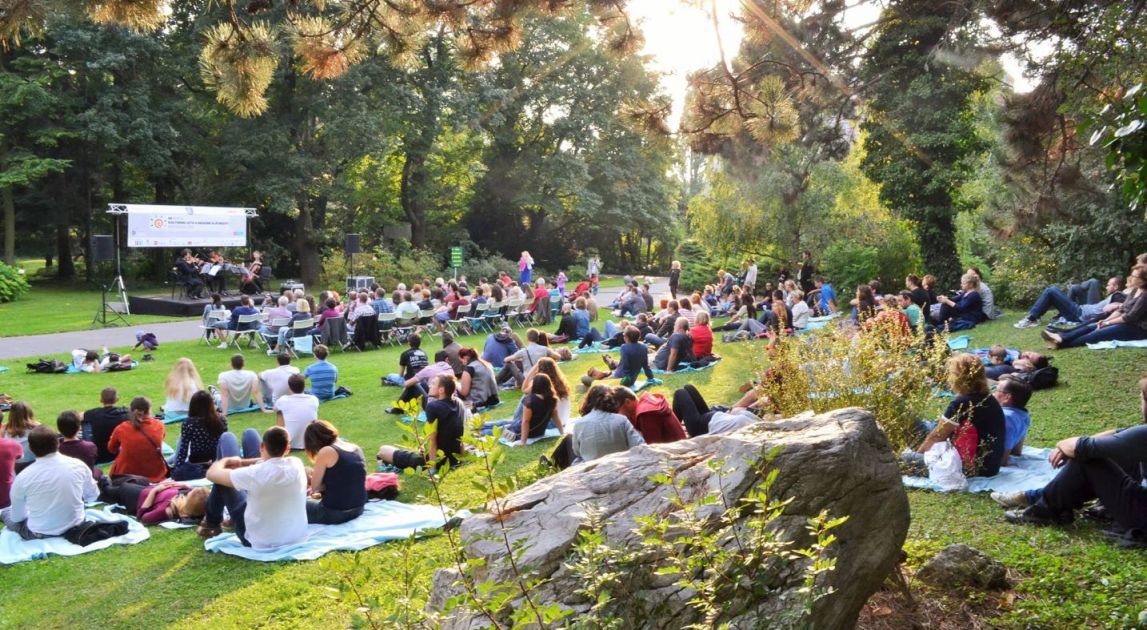 (source: Kamel klub)
OPEN AIR CONCERTS NEAR THE ST. MARTIN'S CATHEDRAL
Each Tuesday, the traditional outdoor concerts near the St. Martin's Cathedral, in front of the popular San Marten Bar & Restaurant, are held. Have a drink/meal and enjoy live music with a spectacular view and ambiance of the summer nightlife in Bratislava. No admission! The concerts start at 7 pm.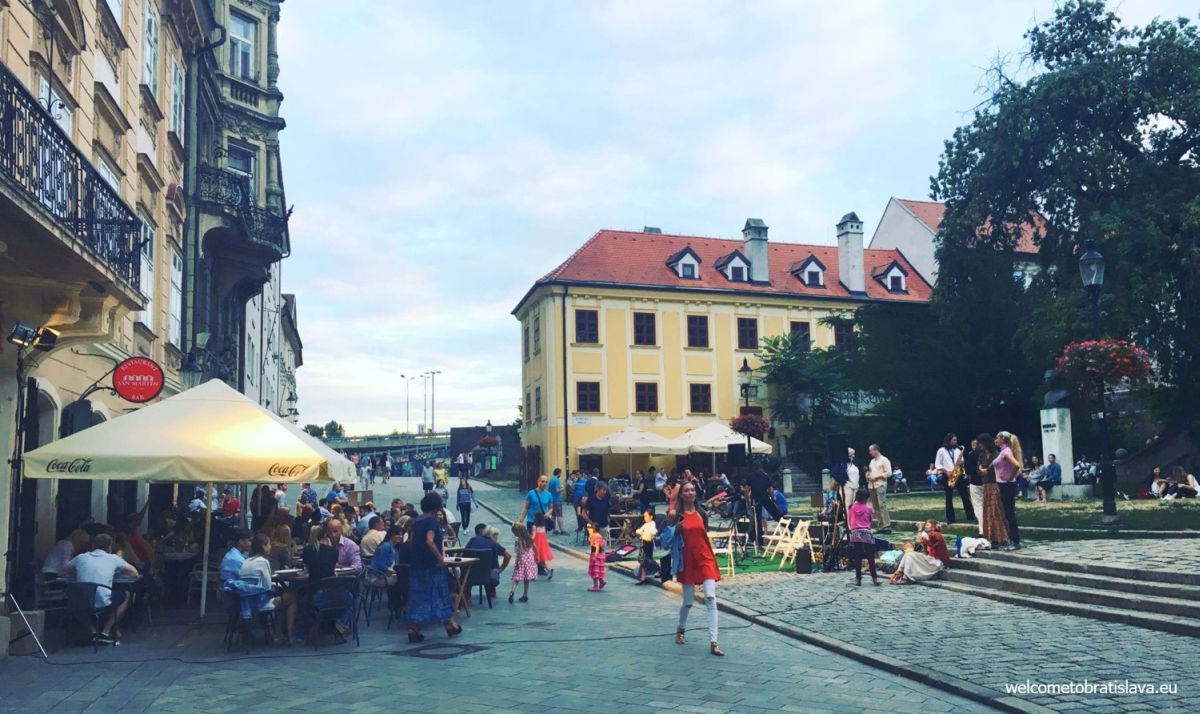 MUSIC SQUARE FESTIVAL
Live music concerts at our Main Square (Hlavné námestie) are organized on chosen days in the month of July 2017. Enjoy jazz (6.7.), Latino Cubano (9.7.), soul (16.7.), classical music (20.7.) or Longital (23.7.). Start at 8 pm. No admission.

(source: teraz.sk)
OUTDOOR READING ROOM "U CERVENEHO RAKA"
The Reading Room of the Bratislava City Library is an oasis of peace in the historical center, open during the summer months. You can find magazines here, connect to free Wi-Fi and join various cultural events. If you want to participate at one of the open air live concerts, you can choose from the interesting line up. A garden party evening full of oriental dance with dancers from Slovakia and Czech Republic (21.7., start at 5 pm, free entry). World music from Brazil (26.7., start at 8 pm, ticket 7 €) or a concert dedicated to saxophone, a tool of many colors and sounds (24.8., start at 7.30 pm, free entry).
BONUS TIP: OTHER LIVE CONCERTS
Bratislava's parks are the main source of free outdoor music events. However, the following venues belong among our favorites for different reasons and we just had to mention them as they also happen to host musicians, be it in their indoor premises, courtyards or terraces. Come to Korzo restaurant each Wednesday at 7.30 pm for a jazz, flamenco, Latino or classic chanson concert that you can join free of charge. For jazz, soul, Latino, swing concerts or listening to melodies from the 1920s-1940s, visit also Dobre&Dobré café that has an old Bratislava charm. The concerts cost usually 4 € and start at 8 pm. Check the calendar here. Thirsty for good music and good drinks? You can have both every Thursday at Bukowski Bar. The regular live music concerts are organized under the name Music Thirstdays. All concerts have free admission. Start at 7.30 pm on their summer terrace. If it's raining outside, the concert is cancelled.

(source: Dobre&Dobré)
Want to know the details and see more events?
DOWNLOAD EVENTLAND – A FREE MOBILE APP and get access to events happening in Bratislava!

IF YOU ENJOYED THIS POST, SIGN UP FOR FREE UPDATES