From 1st July 2017, a historical musical tram will ride through Bratislava, being a summer attraction for the locals as well as our capital's visitors. Come to enjoy a free ride and listen to some cool music while having a different kind of "sightseeing" :)
The very first tram ride will start at 17:00 on the Jesenského Street on July 1stth and will repeatedly drive each Saturday in August (till 26th). You can hop on the musical tram that will ride through the streets of our Old Town anytime between 5 pm and 8 pm – free of charge! One circuit will take approximately 40 minutes.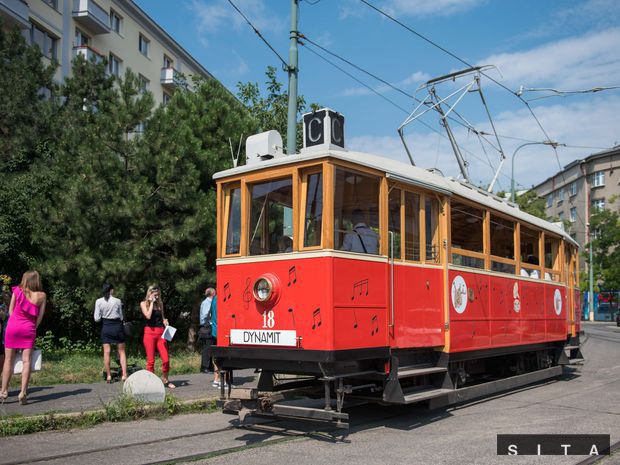 (source: spravy.pravda.sk)
MUSICAL TRAM ROUTE
Jesenského –> Štúrova –> Starý most –> Petržalka –> Starý most –> Štúrova –> Námestie SNP –> Kapucínska –> tunel –> Most SNP –> Jesenského
ENJOY LIVE MUSIC
If you want to have a musical experience, hop on from 7 pm on 1.7., 29.7., 5.8. or 26.8. as there will be live bands playing various musical genres such as swing, folk and jazz.

(source: spravy.pravda.sk)
Make sure you don't miss this attraction and that you come on time – as the tram's capacity is 50 people. Enjoy!