One of the biggest restaurants in Bratislava which has its own bio farm as well. It is usually packed, for its affordable prices it is often visited by many students, especially in the evenings. It is THE place where you want to try all the traditional Slovak staff. Very similar meals like in the Flag Ship restaurant as they both have the same owner.
LOCATION
This pub is situated at Obchodná street which is quite the center already. It is a longer street with a tram line in the middle, packed with shops, restaurants and cafes. Look for the McDonald's sign – Slovak pub is just next to it :)
THE INTERIOR
Portraits of national patriots hanging on the walls, a stove or a huge fireplace, and wooden-furnished rooms. There are daily newspapers spread on the tables. You can find the statue of Juraj Janosik (Slovak Robin Hood) here, too :)
There are daily newspapers spread on the tables. The perfect choice to soak in atmosphere of the old traditional Slovak inn.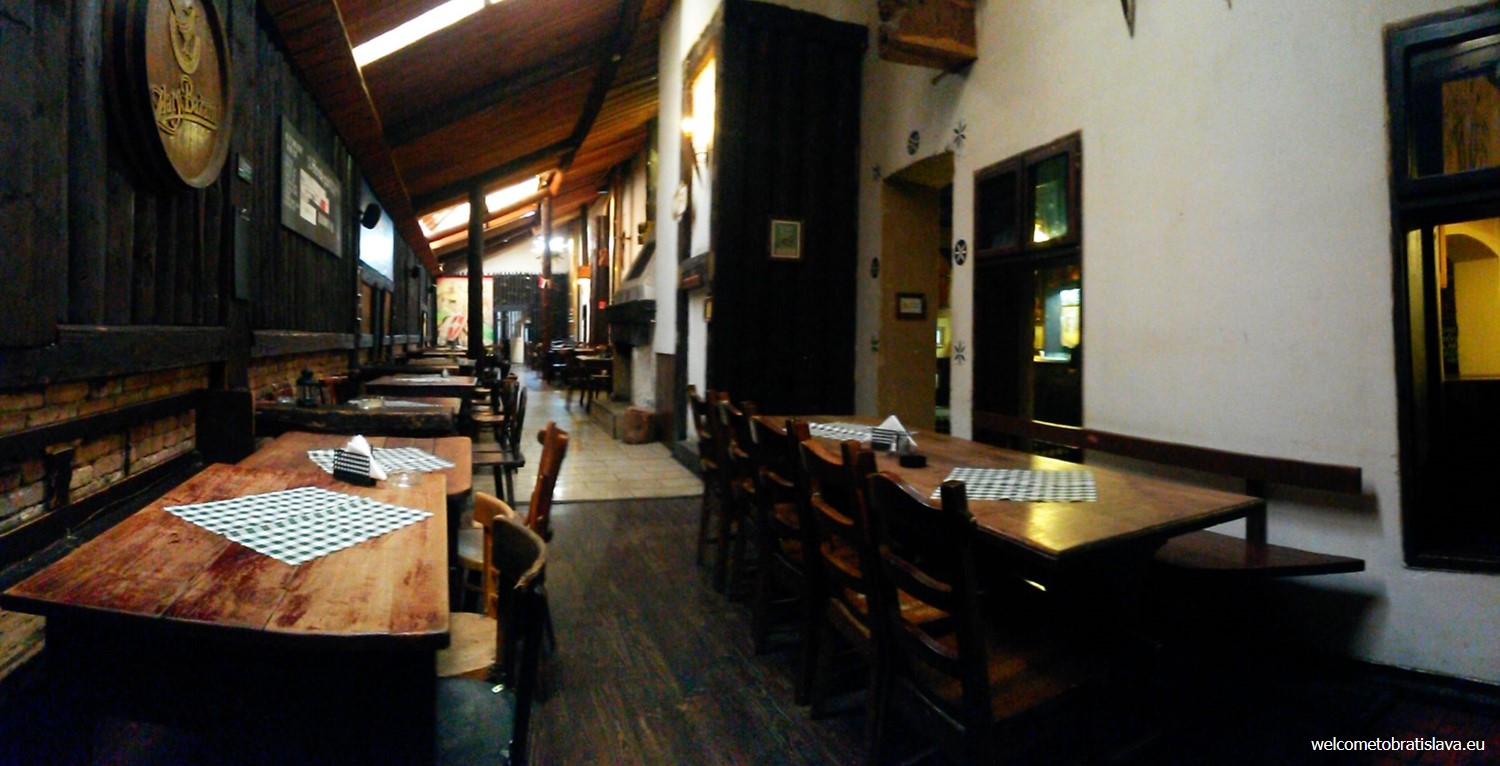 WHAT TO HAVE IN THE SLOVAK PUB?
Slovak Pub is THE place where you want to try all the traditional Slovak staff. Have Kofola to drink first – which is the Slovak version of Coca-Cola, just a bit sweeter and some additional ginger taste. My favourite drink to refresh myself in the hot summer! If you are a beer lover, have something "capovane" which means tapped – the Slovak beer you should try is called Zlaty bazant.
This is the only restaurant I go to when I want to have a really amazing garlic soup. I know it might sound weird – why would somebody want to eat garlic, right? Well I'll tell you something. You almost don't feel the garlic taste in it (neither after you have eaten it) because it is made so creamy and with sooooo much cheese! The best part is it is served in a bread loaf so you can basically eat your whole "plate" :) I have friends who require to be taken to this specific pub when they visit me, just to have the soup again! Trust me – once you try it, you'll fall in love :)
What you need to have next is bryndzove halusky – potato gnocchi with sheep cheese and bacon. Or have a big plate like with the selection of the best Slovak dishes :) That includes the mentioned cheese gnocchi, cabbage gnocchi with bacon and meet pies with sour cream.
Meat fans will be happy to have a wide selection of meals as well :)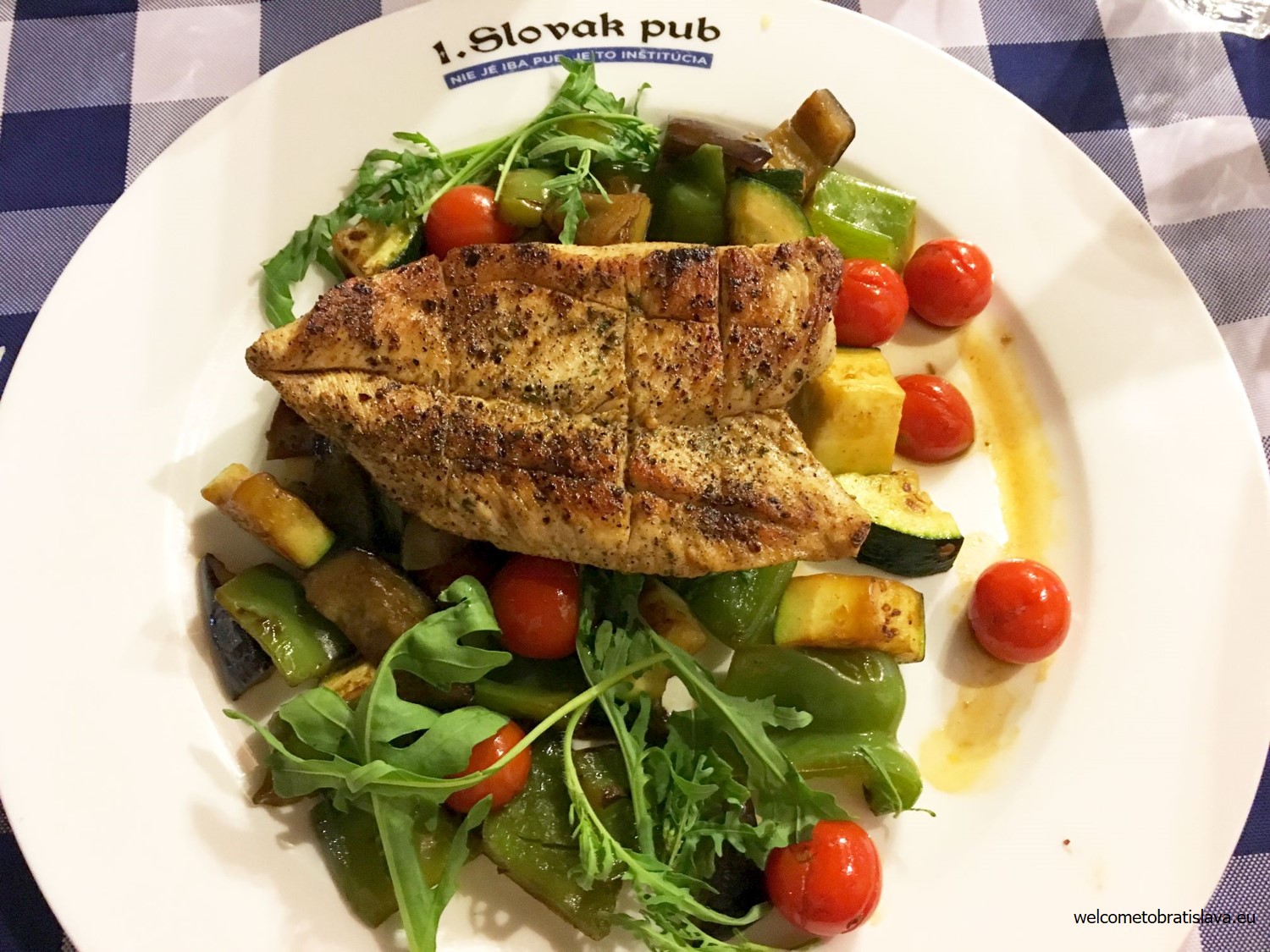 If you like sweet meals, you need to try the dumplings with jam and cocoa (parene buchty)! After the meal you should definitely have a shot of our traditional spirits – slivovica (plum taste) and hruskovica (pear taste) are the favorites ones, there are however more fruit tastes if you have other preferences.
Dobru chut! (means buon appetite) :)

  OPEN HOURS: 12:00 – 01:00


  PRICE RANGE: 0 – 10 €


  ADDRESS: Obchodná 62


  CONNECT: Facebook


  MAP LOCATION: