The largest and finest, as well as one of the oldest churches in Bratislava in which Queen Maria Theresa was crowned. It is the second most popular tourist location in Bratislava. Its 85 m high spire dominates Old Town's skyline. Make sure you visit its underground crypt with catacombs.
LOCATION
St. Martin's Cathedral has its place at Rudnay square. Our recommendation is to take the narrowest street of Bratislava – Baštova street – which is next to Michael's Tower, and go through the Kapitulska street. Then you will have a wonderful walk among these colorful old buildings.
You will arrive to the cathedral from its back, passing this small winery.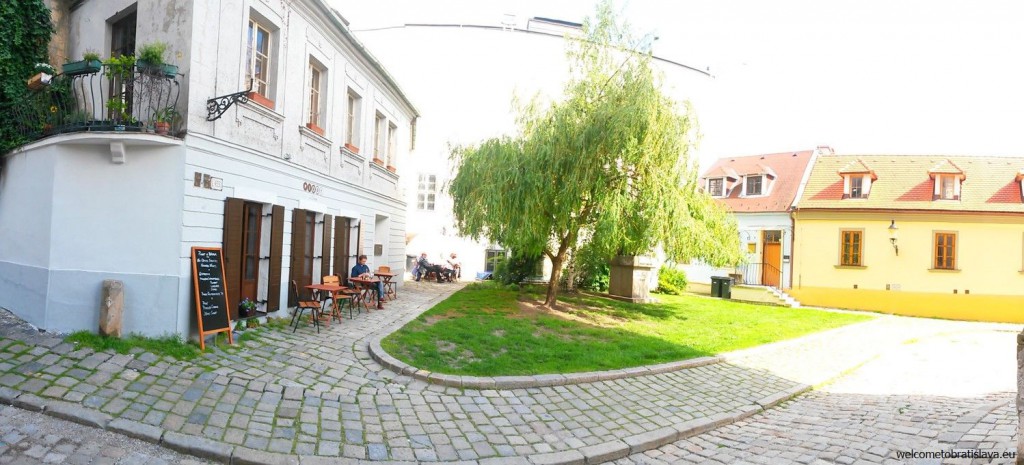 The white part you are going to see is the reconstructed Chapel of St. John the Merciful where the remains of his body lie. The entrance to the cathedral will be on your right.
WHAT TO SEE IN THE ST. MARTIN'S CATHEDRAL?
The cathedral is best known for being the coronation church of the Kingdom of Hungary between 1563 and 1830. It held 19 coronations and Queen Maria Theresa was one of the crowned people.
It is constructed in the traditional crucifix shape. The windows under the church's tower were adjusted to make the impression of original Gothic windows. You can admire some beautiful and huge altars here.
If you are a fan of classical music, you might find interesting that Beethoven's Missa solemnis was played for the first time in this church.
Make sure you don't miss the small gate to the Crypt with the catacombs. To get there, you need to take this staircase which on the first sight looks a bit scary but you will like what you will find down there so it is worth to take the stairs :)
Underground is divided into several crypts of which only two are open to visitors. Remains of archbishops, cardinals and heritable families' members lie here.

When you leave the church, take a walk around its nearby streets until you get to this main staircase (middle picture).
This way you will arrive to the beautiful Rudnay square. We love how the park area around the church is connected with the street where you can find many restaurants and cafes. It is a truly enjoyable spot to sit down and have a drink or a good glass of wine.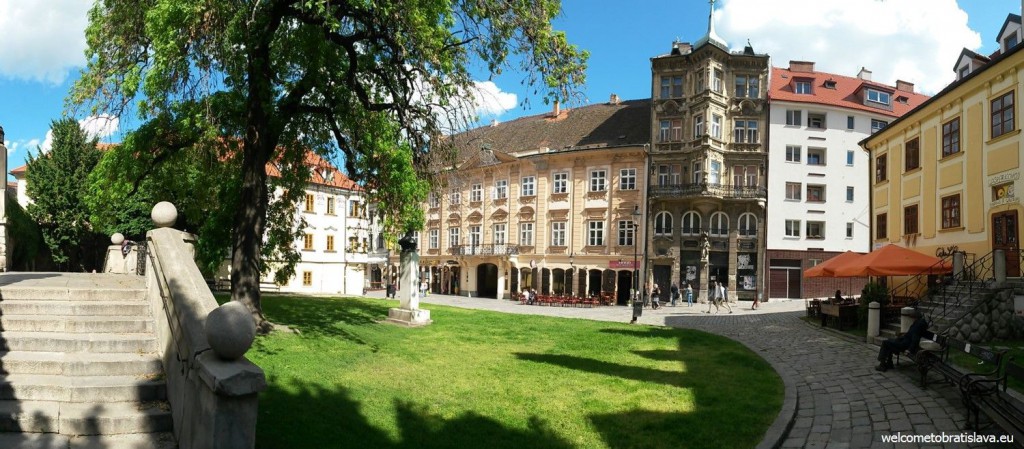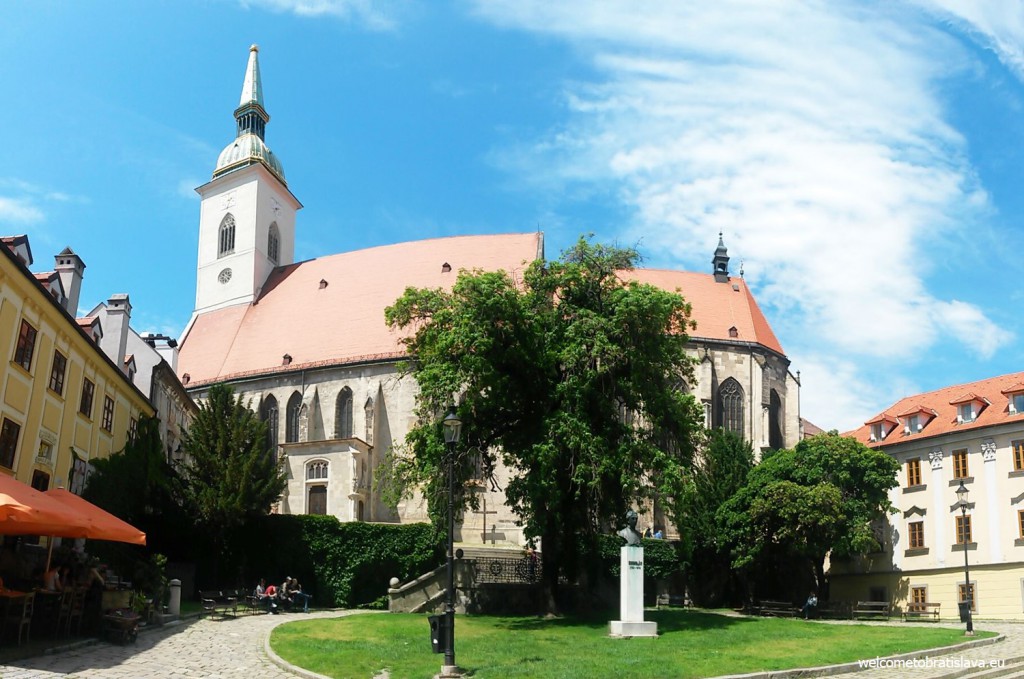 At this place you are just a few steps from the UFO bridge and a romantic walkway to the castle :)

OPEN HOURS: Check the official site


TICKETS: 2.50 € (visit of the central nave is free of charge)


ADDRESS: Rudnayovo námestie


CONNECT: Website


MAP LOCATION: