Preview of concerts, shows, performances and events that are planned to happen in Bratislava in the upcoming months and require booking tickets in advance via a specialized booking system Ticketportal. The portal is run mostly in Slovak so we have made a brief summary of the best events in English – all you need to do to book your ticket is click on the links below and then click on "VSTUPENKY" which means "tickets" in Slovak – there you choose the dates and types of the tickets you wish to purchase and finish the process of with "PRIDAŤ DO KOŠÍKA" ("add to basket").
TERROR AND WISDOM IN CHAINS  25.6.
Look forward to the concert of the two bands coming from the USA.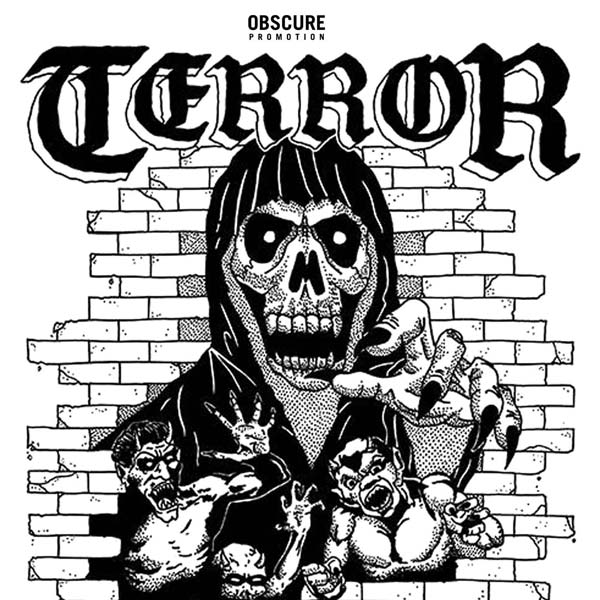 DATE: 25.6.
WHERE: Majestic Music Club, Karpatská 2
TICKETS: 19.70 €
BUY YOUR TICKET
PAOLO FRESU & BEBO FERRA (IT) 25.6.
This is a closing concert of the 10th edition of the festival Dolce Vitaj! Paolo Fresu (1961) is a legendary jazz trumpeter and holder of several important Italian and international awards. He will perform together with an excellent musician – a guitar player Bebo Ferra (1962).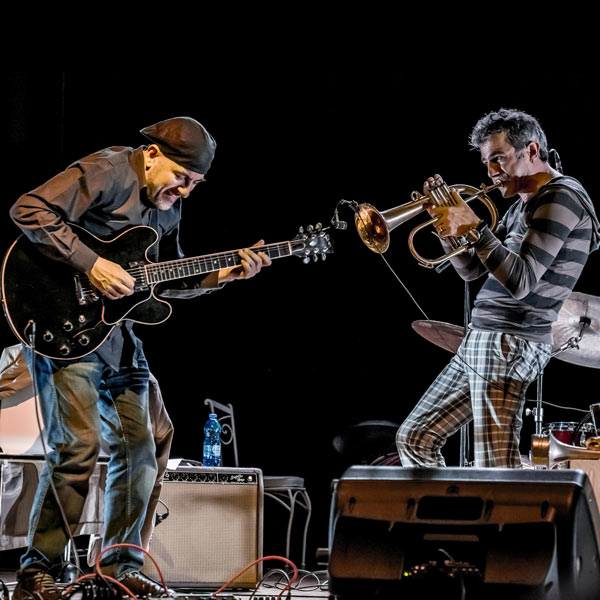 DATE: 25.6.
WHERE: Concert Studio of Slovak Broadcasting, Mýtna 1
TICKETS: from 15 €
BUY YOUR TICKET
LUCKY CHOPS 28.6.
American busking sensation Lucky Chops comes to Slovakia for the first time! Lucky Chops are a group of friends from New York who play the traditional brass instruments and drums. They used to play in the streets and subway of the Big Apple. They became famous overnight after a stranger passing by recorded their video and uploaded it online.
DATE: 28.6.
WHERE: Majestic Music Club, Karpatská 2
TICKETS: 19 €
BUY YOUR TICKET
VIVA BALET!  THE STORY OF SLOVAK BALLET 30.6. 
The gala evening Viva Ballet! opens the thirteenth annual Viva Musica! festival and simultaneously brings to a close the SND Ballet's successful 2016/2017 theatre season. This outstanding project highlights the exceptional quality of ballet art in Slovakia, with its history, individual figures and special features. The prominent dancers will perform choreographed works from the classical and modern repertoires. The ballet fragments will include numbers from the most famous ballet of all time, Swan Lake; there will also be a dramatic duet from Anna Karenina and Rachmaninov's energetic Spring Waters, characterised by acrobatic moves and elemental dynamism. Throughout the evening the dancers will be accompanied by the Viva Musica! Symphony Orchestra conducted by Martin Leginus.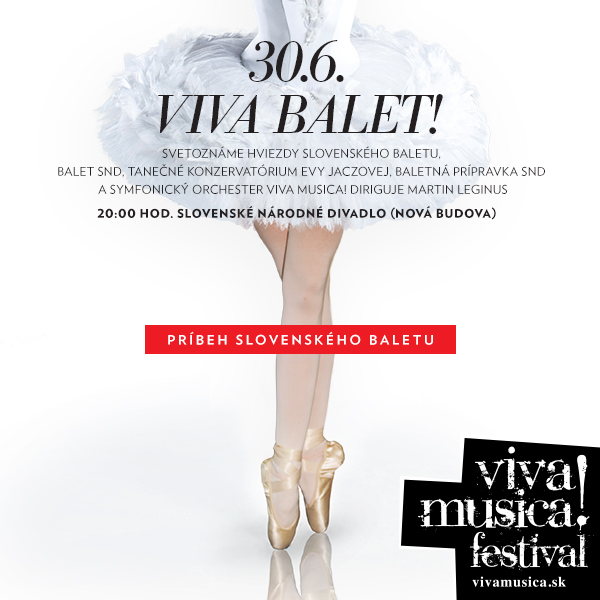 DATE: 30.6.
WHERE: Slovak National Theater (new building), Pribinova 17
TICKETS: from 15 €
BUY YOUR TICKET
EL CAMINO YOUTH SYMPHONY, USA 30.6.
The concert is organized by an NGO Ars ante portas and the agency The Prague Concert Co. It is part of the festival Cultural Summer and Castle Celebrations 2017. The concert can be described as follows: American orchestra – Chinese conductor – Russian programme. It is because they will play works of the great Russian composers: Dmitrij Shostakovich: Festive Overture, Tchaikovsky: Violin Concerto, Rachmaninoff: Symphonic Dances. El Camino Youth Symphony (ECYS) is part of the Stanford University, Palo Alto, California, with the conductor Jindong Cai.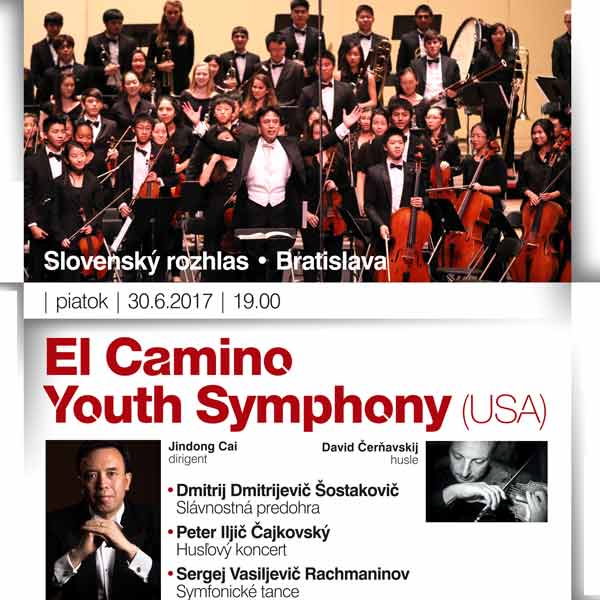 DATE: 30.6.
WHERE: Concert Studio of Slovak Broadcasting, Mýtna 1
TICKETS: 4 €
BUY YOUR TICKET
HIP HOP ŽIJE 2017 30.6. – 2.7.
The biggest hip hop event in Slovakia will take place from 30th June until 2nd July. The confirmed names of the musicians: RYTMUS, MAJK SPIRIT + H16, SEPAR + DMS, EGO, SUPERCROOO, PIL C, STRAPO, MARPO + TROUBLE GANG, LOGIC, AK – SERGEI B., PASTOR, DJ BUSSY, MOMO, BLAKKWOOD RECORDS, MAJSELF, NERIEŠ, VLADIS, GR TEAM, KARLO, DJ WICH, LOGIC, L.U.Z.A., DELIK, SUPA, ZVERINA, ALESS, ADISS, SOLID MOVE and many others.
DATE: 30.6. – 2.7.
WHERE: Zlaté piesky
TICKETS: from 37 €
BUY YOUR TICKET
THE KING'S SINGERS 7.7.
The King's Singers are coming to Bratislava during the Viva Musica! festival. It is a legendary British a cappella which exists since 1968. It is connected to the famous King's College in Cambridge. They have 2 Grammy Awards, MIDEM Award and are in the Gramophone Hall of Fame. The concert will take place in a church and thus please note that the dominant supporting pillars of the building might limit the view for some seats.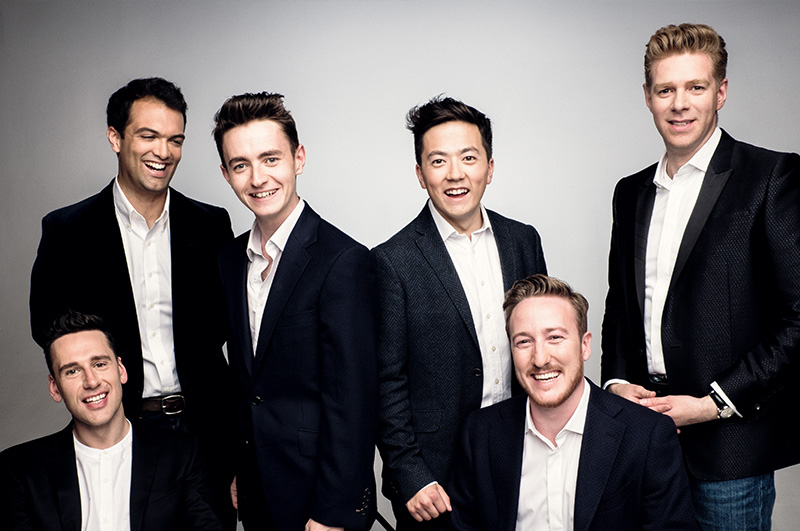 DATE: 7.7.
WHERE: Evangelic Church, Panenska 28
TICKETS: from 9 €
BUY YOUR TICKET
IVA BITTOVÁ & MUCHA QUARTET 21.7.
After five years the phenomenal Moravian singer and violinist Iva Bittová returns to the Viva Musica! festival with her remarkable Slovak Songs project, in collaboration with the outstanding Slovak string ensemble Mucha Quartet. Slovak Songs comprises a selection of tunes from the rich collection of Slovak folk songs by the important composer and ethnomusicologist Béla Bartók, arranged and adapted for Iva Bittová by the highly-reputed Slovak composer Vladimír Godár.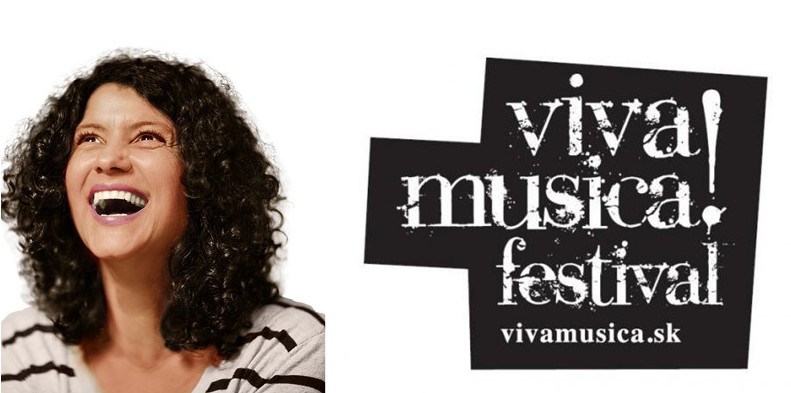 DATE: 21.7.
WHERE: Evangelic Church, Panenska 28
TICKETS: from 5 €
BUY YOUR TICKET
SARAH CHANG & MUCHA QUARTET 20.8.
The world-renowned American violinist Sarah Chang made her debut as a 9-year-old with the New York Philharmonic. She is the holder of many prestigious awards, including Gramophone Magazine Young Artist of the Year and the Avery Fisher Prize; she has also received the Young Global Leader Award, conferred on her by the World Economic Forum (WEF) for her professional successes, devotion to society and capacity to shape the future of this world. In the Viva Musica! festival she will present Vivaldi's Four Seasons, accompanied by the renowned string ensemble Mucha Quartet.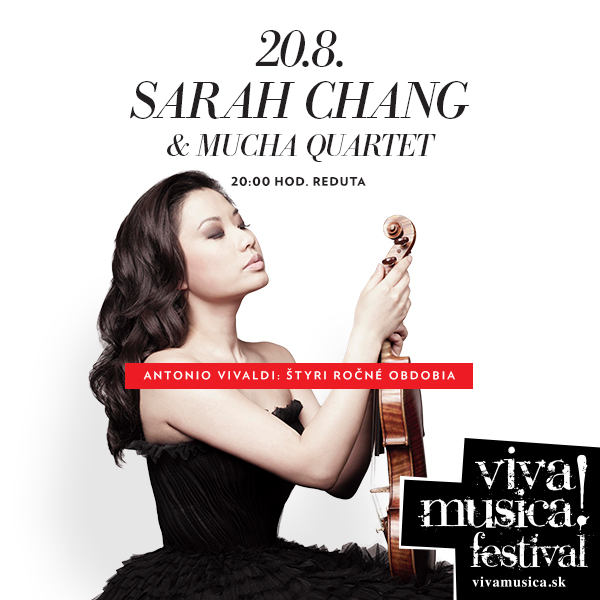 DATE: 20.8.
WHERE: Reduta – Veľká sála, Medená 3
TICKETS: from 20 €
BUY YOUR TICKET
MEASHA BRUEGGERGOSMAN 25.8. 
The Canadian soprano Measha Brueggergosman is among the elite of world opera performers, but apart from opera she devotes herself primarily to art songs and concert singing. In the Viva Musica! festival concert she will perform Wagner's Wesendonck Lieder, accompanied by the Viva Musica! Orchestra, and in the second half a selection of spirituals arranged for symphony orchestra from her latest album Songs of Freedom.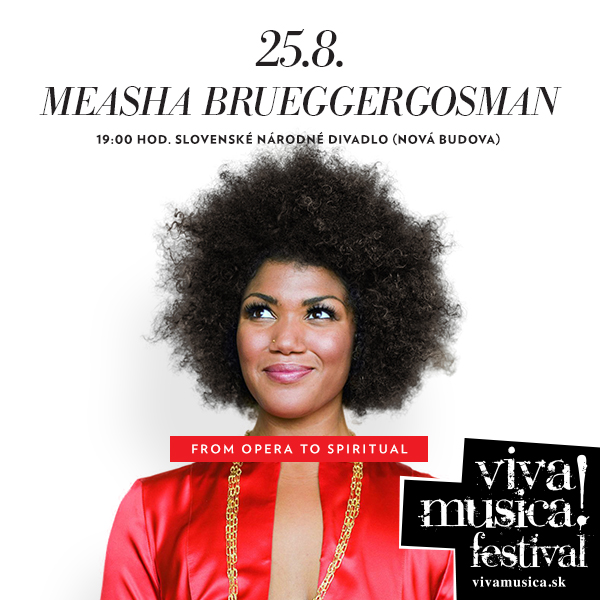 DATE: 25.8.
WHERE: Slovak National Theater (new building), Pribinova 17
TICKETS: from 17.50 €
BUY YOUR TICKET