Foreigners love Bratislava. Maybe not all of them, but surely a big part does love the Slovak capital. Why? Because the beer is cheap, of course! Seriously, there are many reasons. A lot of Erasmus students and workers from abroad choose Bratislava among other European capitals. Here are 10 reasons why we think foreigners love Bratislava:
1. The city for young people
Bratislava is a perfect city for young people. It has a vibrant nightlife and a great pub culture. Moreover, the new generations of locals are really open-minded. They are curious about all the foreigners and they are happy to make new friends. It's easy to get close to someone in Bratislava, a lot easier than in other European capitals!
2. Café Society
The city has become a real gem for coffee lovers. The "café culture" here is strong and it's constantly growing. Whether you prefer a hipster café or a traditional cafeteria, you will find many of them. Not just locals but also foreigners love a slice of cake with a cup of delicious coffee.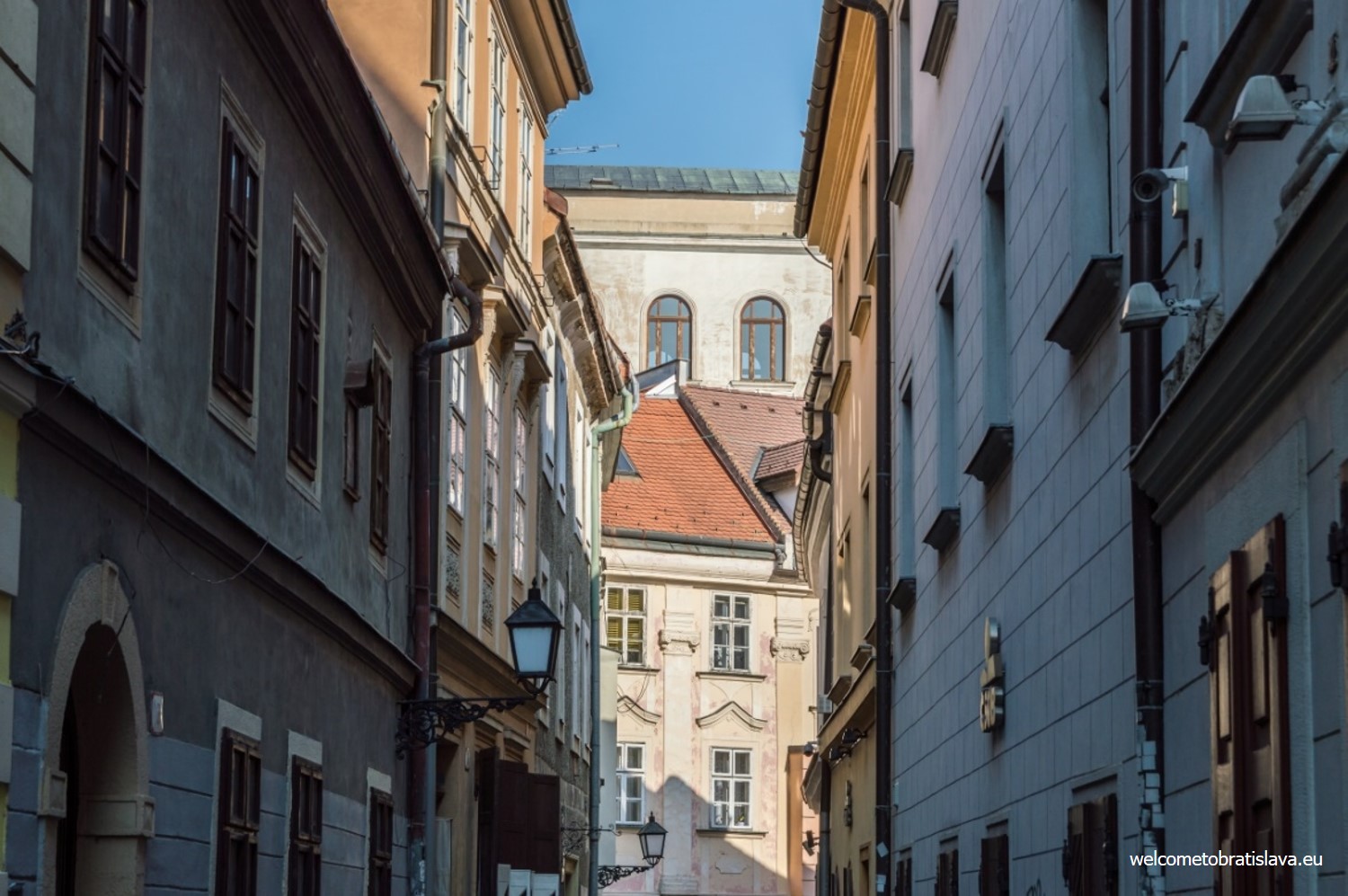 3. Beautiful Old Town
Staré Mesto, the oldest part of the city, is really beautiful and enjoyable by foot. We love walking through the cobblestone streets, up to the castle and down to the Main Square. The buildings are magnificent and you can enjoy a sunset from the two main towers of the city: St. Michael's Tower and the City Council.
4. Modern city trapped in an ancient soul
Bratislava is changing into a modern European city. The wi-fi is available for free in many cafés, pubs and restaurants, making it easy to work remotely from any of these places. The trams are usually brand new and they connect all the parts of the city. At the shopping malls you can charge your cellphone for free – but also at almost every café/restaurant! We could continue like this for a long time. On the other hand, there are many buildings from the socialist era, and many of them are almost falling down. The roads, even the main ones, should be renovated since they're full of holes. This contradiction between its two souls makes Bratislava very interesting.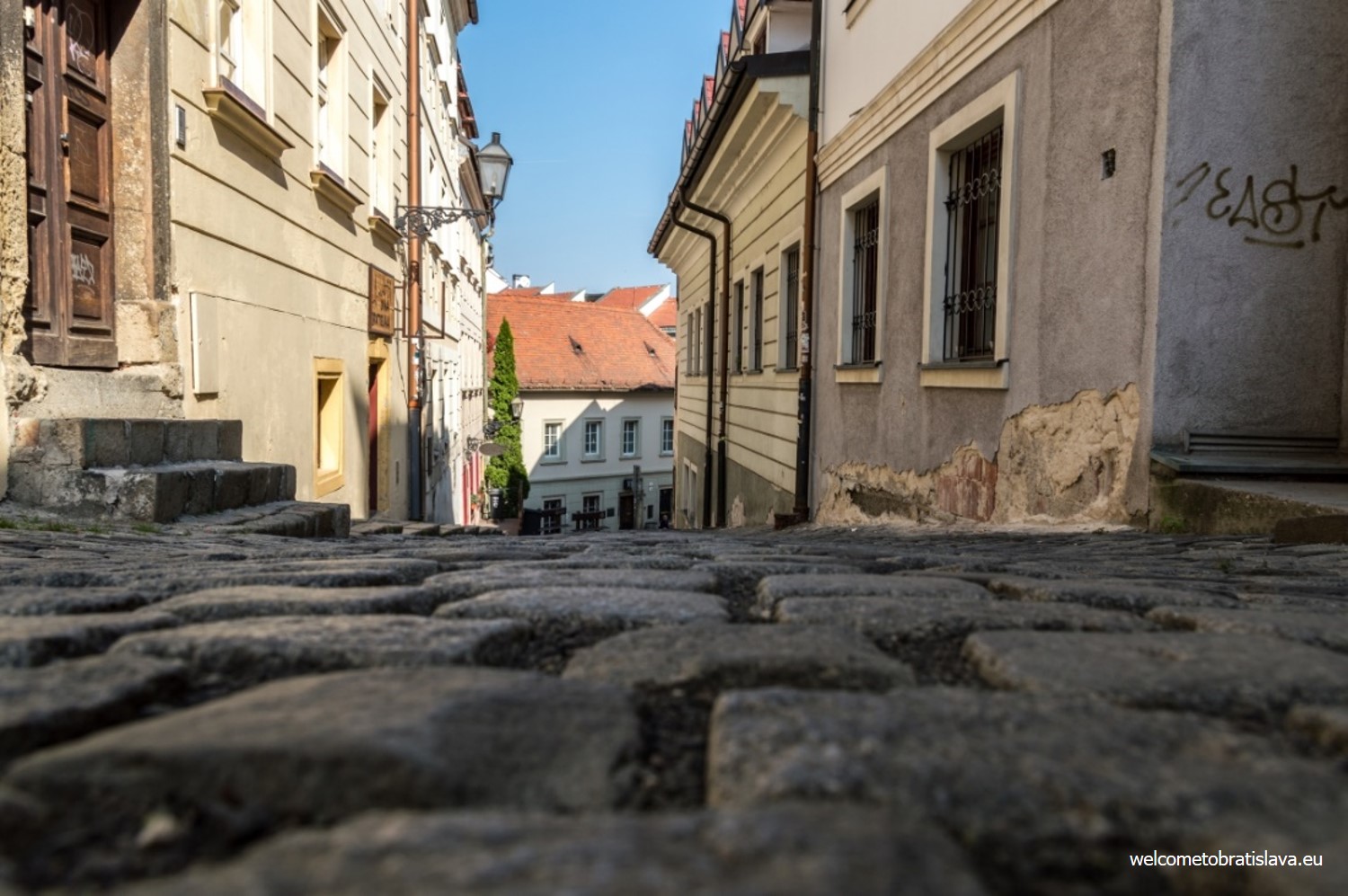 5. Many foreigners, many communities
In the last years, many foreigners came to Bratislava in a search of a job. Nowadays, the number of expat communities is impressive: Italians, Greeks, Spanish, French, Portuguese and many more. If you are a foreigner and you come to Bratislava, you will already have a family that is waiting for you!
6. Work, work and again work!
Let's be honest: foreigners are coming to Bratislava primarily because of the economic crisis that has hit Europe. In the capital of Slovakia, it's easy to find a job. And it's even easier to change your job, once you have one. The job market is quite big and dynamic, and getting a better job is a matter of days, if you don't like the current one.
7. Parks and nature
The city has at least two big parks and a few lakes. During spring and summer, it's great to go to Sad Janka Kráľa (on the southern shore of the Danube) or Železná studnička, and spend some time there relaxing and having a BBQ. The lakes are also a good way to escape the heat of summer days: you can jump on a bus, and in 20' you'll be swimming in the water!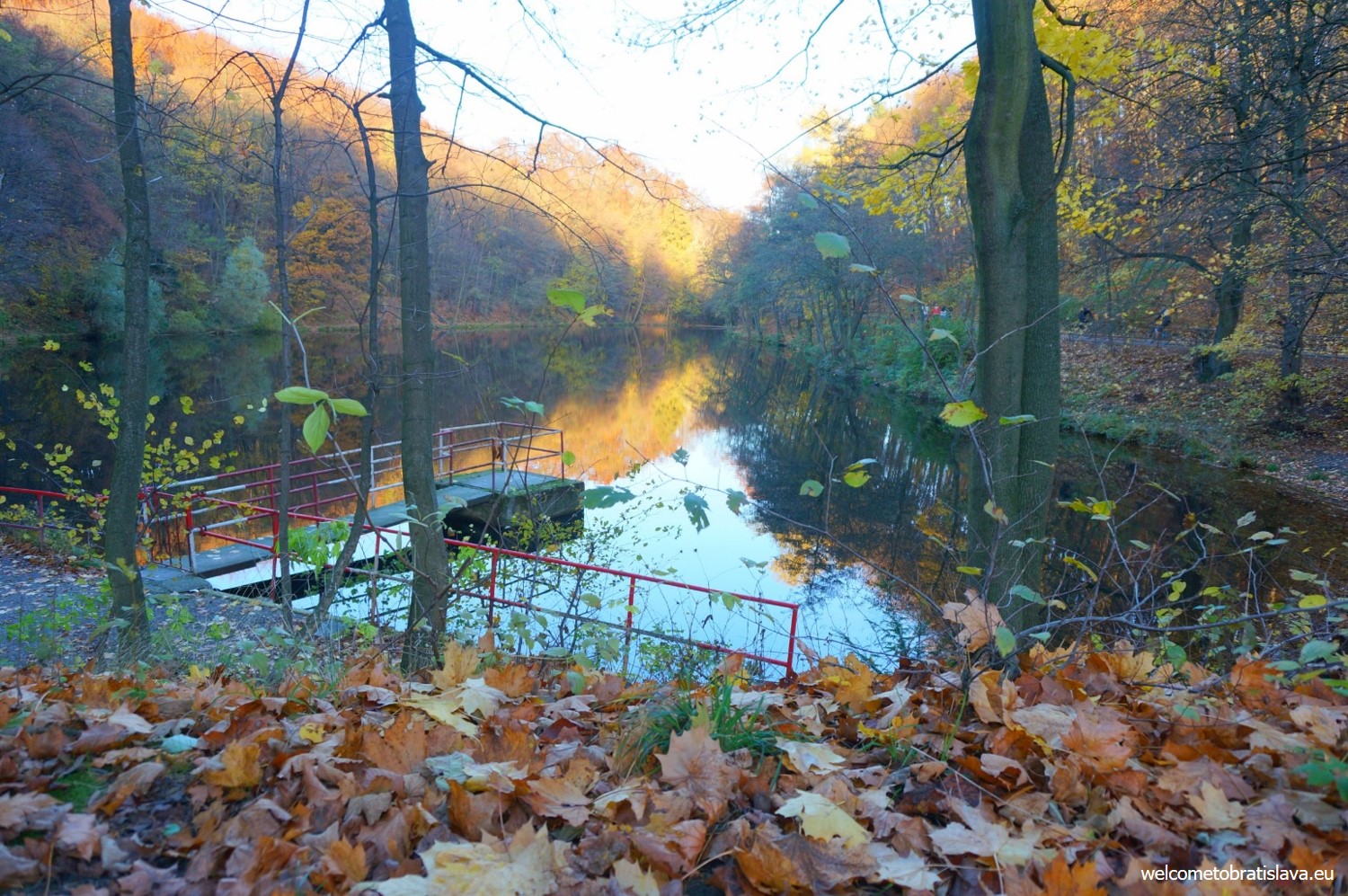 8. Festivals
Bratislava loves festivals and so do we! Film festivals are hosted regularly by the beautiful small cinemas in the city center. They usually focus on a particular country, so it's also a nice way to learn something about other cultures. Food & wine festivals are also common: autumn is probably the best month to experience the local delicatessen, such as the roasted duck and "burčiak", a sweet, delicious must.
9. Eating out
Eating out in local restaurants is still affordable. While the prices for rents and groceries are increasing, the food is still quite cheap. Basically everyone can enjoy a hearty meal at the restaurant with friends for about 15 €. Whether you like halušky or pork ribs, you won't be disappointed by the quality and quantity of the dish 🙂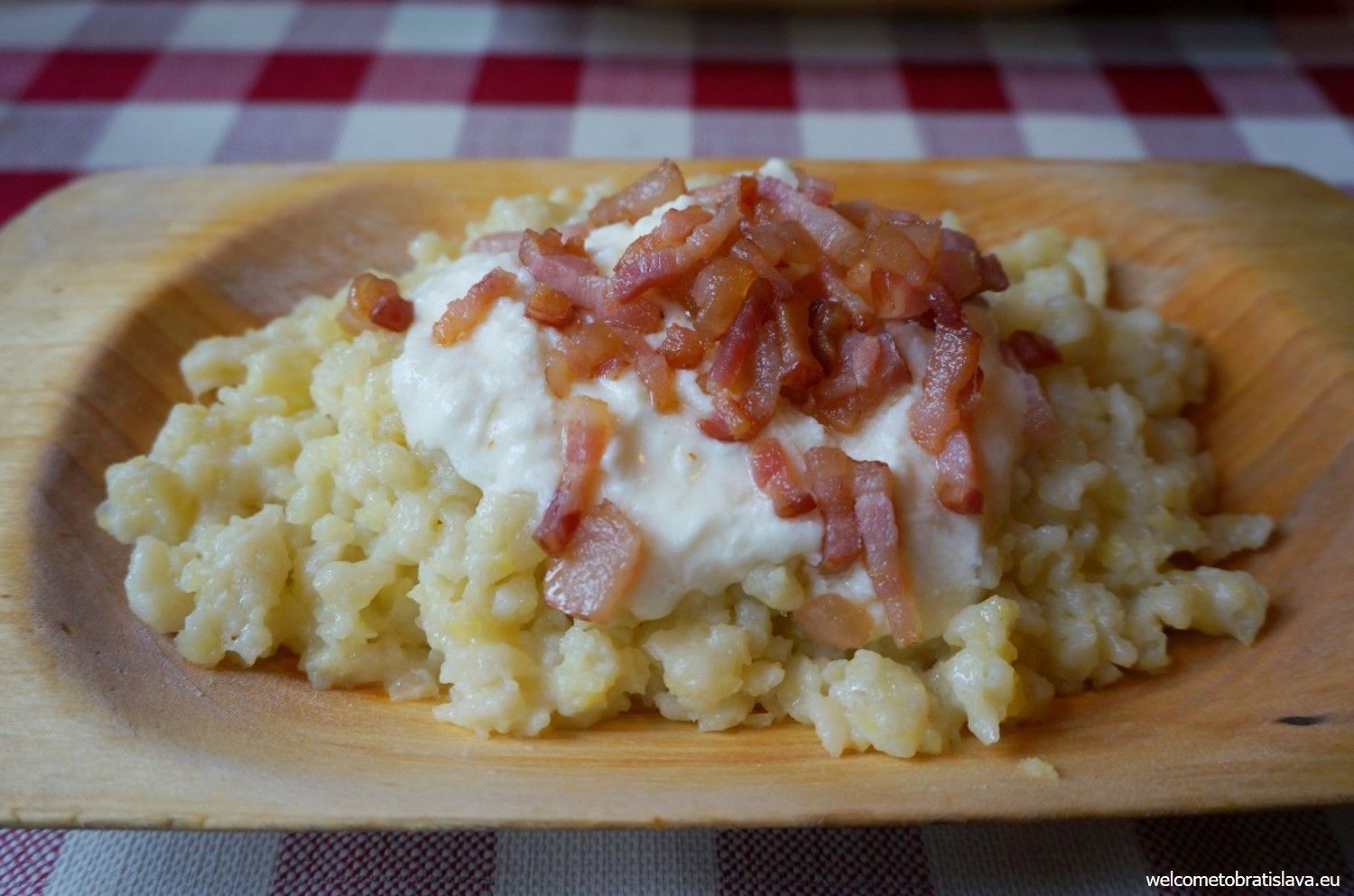 10. Heart of Europe
Bratislava is located right in the heart of Europe. Traveling to Austria, Czech Republic, Hungary and Poland is so easy, even for a weekend. A lot of foreigners usually travel to Prague or Budapest after a week of hard work. Vienna is also behind the corner! Its airport is well connected with many countries in the world, and this makes traveling really easy. Last but not least, Slovakia has wonderful nature and it's relatively close to Bratislava: one can drive for less than five hours and hike in the most beautiful mountains of the country, the High Tatras.
AUTHOR'S BIO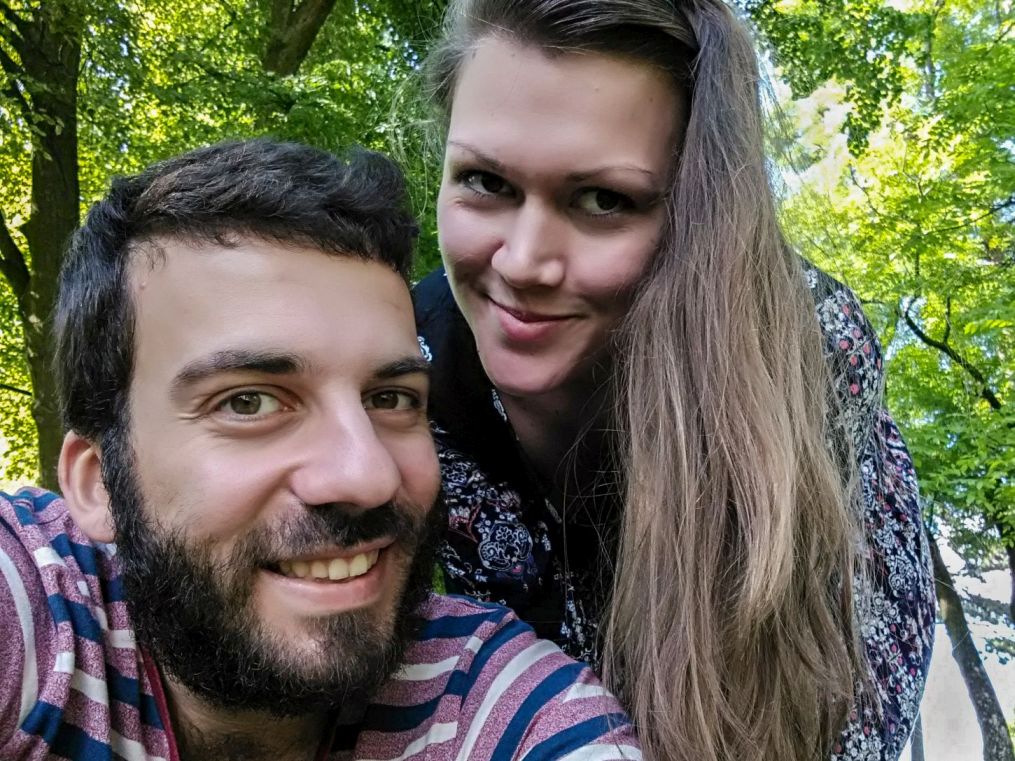 Enrico and Zuzana, founders of Travel Hysteria, are a multicultural couple of travel bloggers with Italian and Slovak roots. They love photography and writing about travels around the world: they just left their jobs in order to discover the true soul of Asia. From Nepal to Indonesia, they'll be looking for the best "off the beaten path" places, and they're planning to write an e-book about the Asian cuisine. Follow them for updates: official website, Facebook, Instagram.
WOULD YOU LIKE TO BE FEATURED ON OUR PAGE?
If you have a story to share, a topic that you think might be interesting for our readers, and you like writing, get in touch with us and we will think of a way to get you featured here 🙂