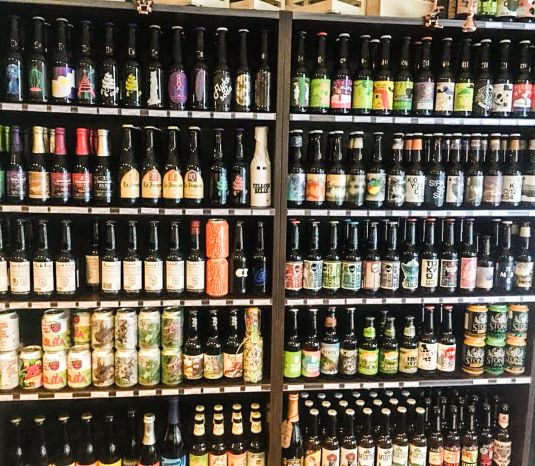 Over 100 different bottled beers, a beermalade and the first beer juror. You can expect all of this when visiting 100 Piv. Scoop into the world of genuine beer lovers and spend an evening at this tiny place which promises a splendid beer experience.
LOCATION
100 Piv Craft Beer Bar is located at the Medena Street, opposite the popular Nu Spirit Bar. Perfect for tourists as well as locals enjoying an evening out, as it is right in the city centre, close to the Safarikovo Square.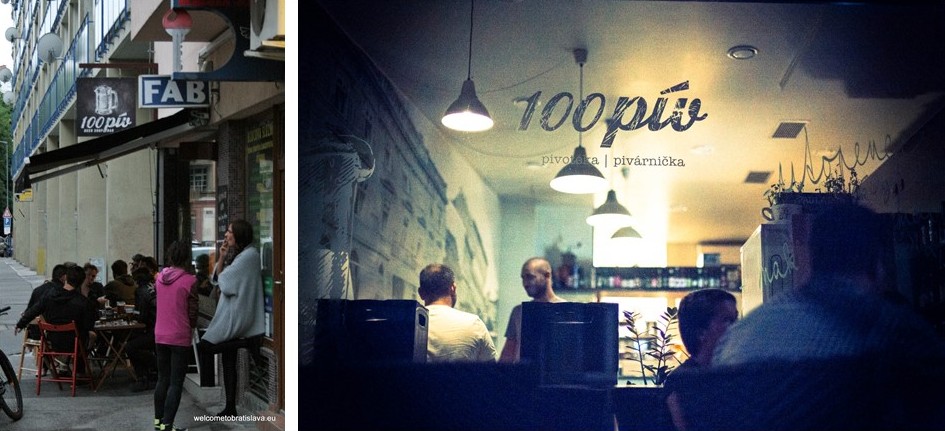 INTERIOR
This place is tiny. Just a couple of tables and one wall full of bottled beers. The space is thus cramped and usually over-crowded. However, as an old Slovak saying goes, a lot of good people fit anywhere.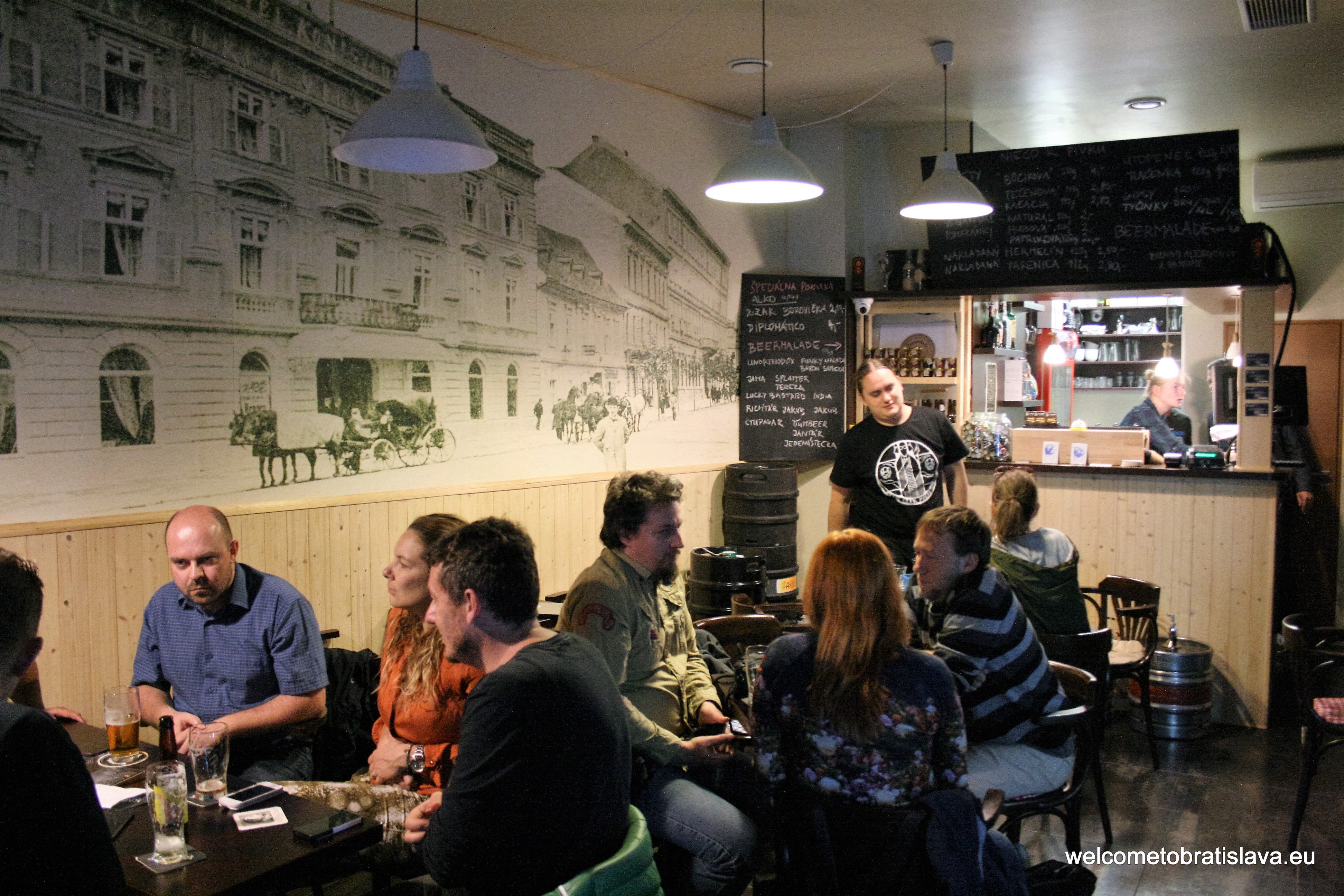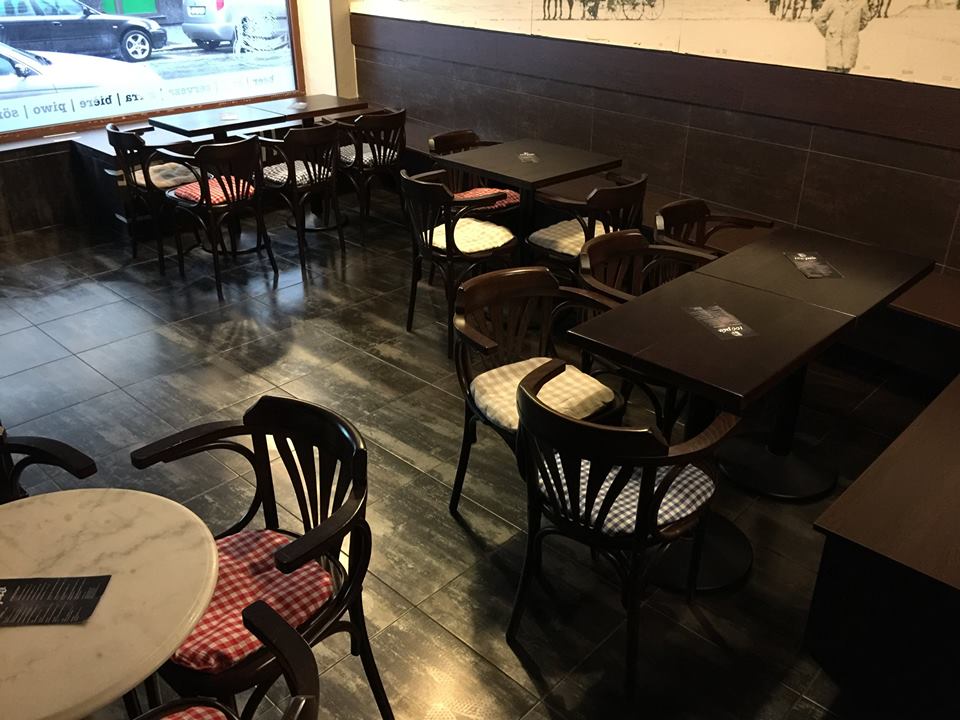 And yes, you can call three tables on the street outside of the pub a terrace. But neither the terrace nor the interior are the reasons to visit this lovable place.
WHY IS 100 PIV SPECIAL?
What makes this place so unique is not just the vast beer selection. First of all, it is the owners and the staff who are genuine beer lovers. If you are lucky and some of them find time to talk to you, you will learn a lot about the beer. The head of this pub, a guy who selects beers offered, is a true Slovak beer celebrity – the first beer juror! He is a big guy usually wearing black, so it is impossible to overlook him in this small space. Try to ask him anything about beer and most probably he would love to answer all of your curious beer questions. So, there is really no point of writing anything about their beer, they will tell you better. Trust us ;) Their daily beer offer is written on the board or you can find it on their Facebook page.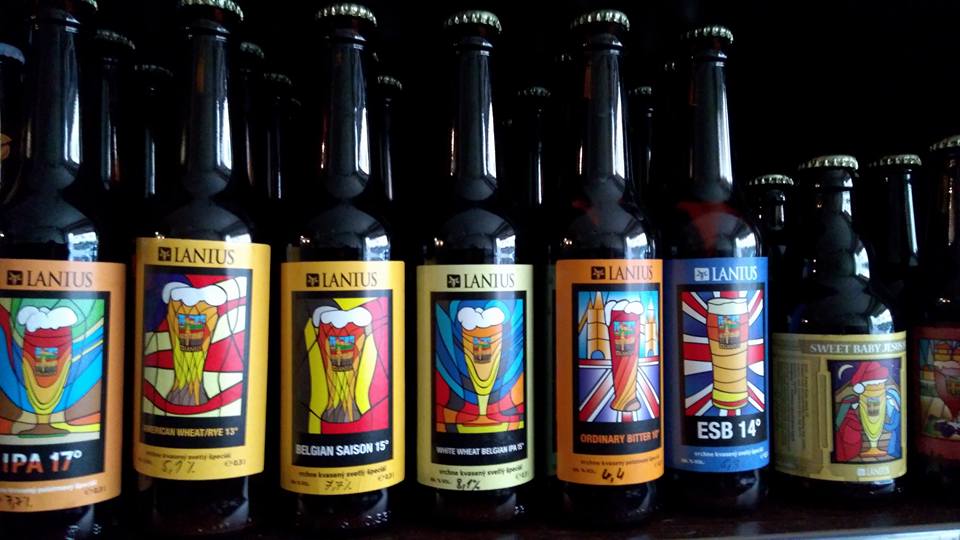 WHAT TO TRY?
This place is a must for the true beer gourmets! If you do not care about anything else but the excellent beer selection (even sitting at the same table with strangers is okay for you), just come here. Since the name of this pub announces "a hundred beers", this is probably the minimum number of different bottled beers you can buy there. One wall is fully covered by shelves with bottles and the selection is really, really huge. Moreover, there are six more beers on the tap that are changed regularly. Welcome to a beer heaven!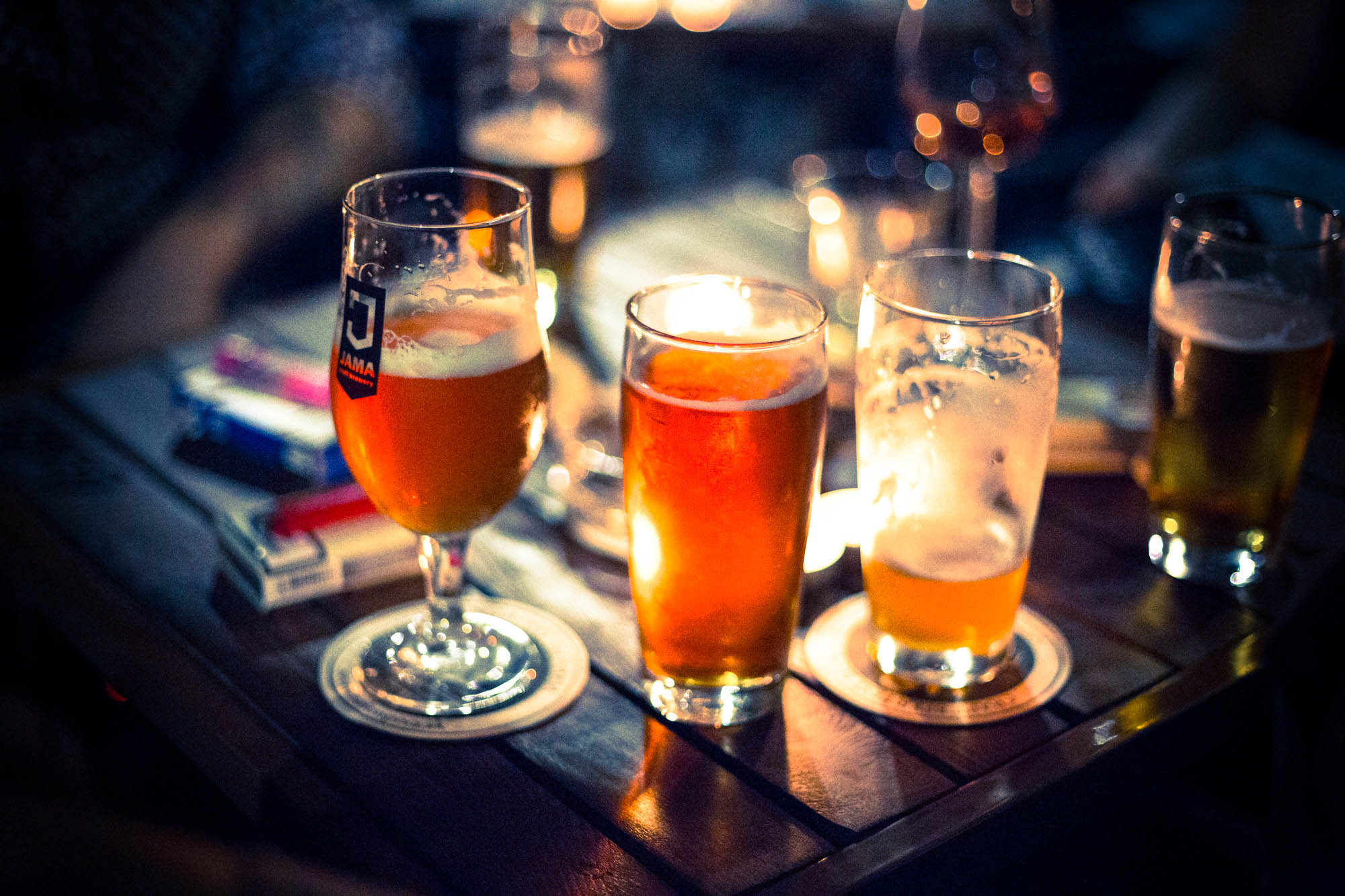 When it comes to food, you can try some homemade spreads, they even have vegan ones. And you can get here also something very special – a beermalade. Jam made out of beer! We were lucky enough one evening and took part at the tasting session of these jams. It is really something special and a great idea for a present, too, as their size allows you to take them with your cabin luggage. Please note the closing time at 22:00 – so truly not a place to get drunk. But rather to fully enjoy the greatest beers (okay, and get a little drunk, too :))
Special tip: enjoy popular food and beer pairings at a well-loved local brewery!
Author: Eva Latakova
NOTE: Some of the photos in this article come from the venue's official webpage and FB and we do not own any rights to them.

 ADDRESS: Medena 33


 OPEN HOURS: Check their FB page


CONNECT: Website, Facebook


 MAP LOCATION: