The 2019 IIHF Ice Hockey World Championship is hosted by Slovakia in two host cities – Bratislava and Košice. This is the second time (first time was in 2011) that Slovakia is to host the event as an independent country. Read the most important information related to the hockey matches, crucial links and moving around in Bratislava.
IMPORTANT GENERAL INFO
WHEN?
The hockey matches will take place between 10th May and 26th of May 2019.
WHERE?
The venue will be the Ondrej Nepela Winter Stadium with capacity of 10 000 seats. It is the oldest ice hockey arena in Slovakia.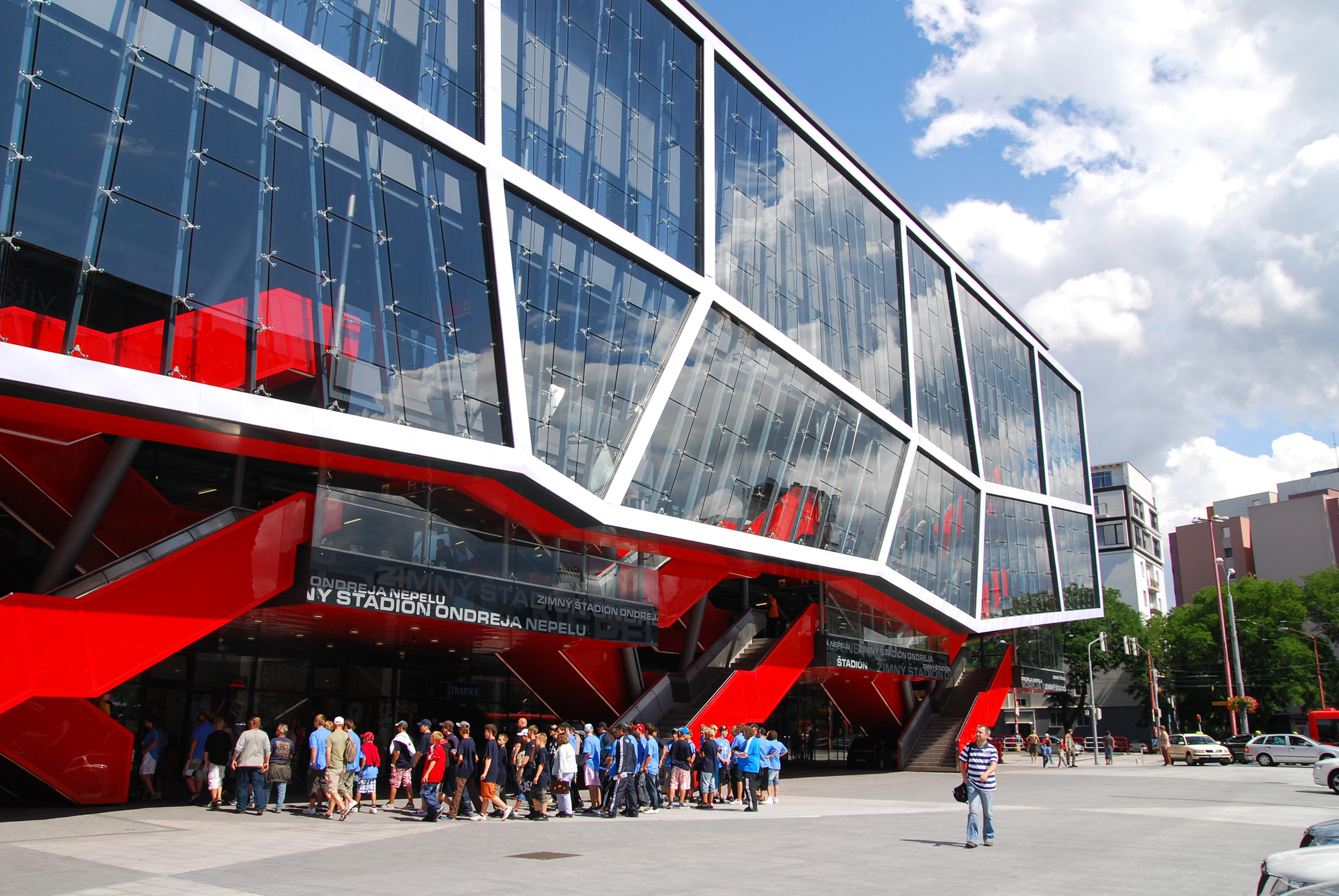 ADDRESS: Odbojárov 9


 MAP LOCATION:

FANZONE
The fanzone is an area created for all the hockey supporters with free entry and no tickets needed (this means you can enjoy it without having a ticket for a match itself) to watch the championship together on large screens, together with accompanying program.

 ADDRESS: Square in front of the Istropolis building, Trnavské Mýto


 MAP LOCATION:

GETTING AROUND
If you are a holder of a hockey match ticket, you can use the public transportation for free during the day of the match with this ticket. The closest stops to the Ondrej Nepela Winter Stadium are the following ones:
Zimný štadión

– buses

39, 53, 61, 63, 74, 78

and trolleybuses

204, 205, 207

– these will get you right in front of the stadium

Odbojárov

– trams

2, 4

– you need to walk approximately 300 meters along the Odbojárov Street

Bajkalská

– buses

75, 98 and regional bus connections Slovak Lines –

you need to walk approximately 450 metres along the Trnavská Street.
In order to get to the fanzone at Trnavské Mýto, these are the best connections:
Trnavské mýto

– trams

2, 4, 8, 9

, buses

39, 51, 53, 61, 63, 64, 68, 74, 78

and trolleybuses

201, 204, 209.
If you want to use taxi for your transport, make sure to read these guidelines in order to avoid being ripped off. Our tip is to check if the car has a "fair play" sticker – those are the ones who signed ethical codex and are bound to have regular prices (price max 2 EUR per 1 km, a get-in fee of max 4.50 EUR per journey and a waiting fee of max 0.30 EUR per minute).
TEAMS
Group A: Canada, Great Britain, France, Denmark, Slovakia, Germany, Finland, USA
Group B: Sweden, Italy, Austria, Latvia, Norway, Switzerland, Czech Republic, Russia

TICKETS TO THE ICE HOCKEY WORLD CHAMPIONSHIP IN BRATISLAVA
The option to book the tickets online through the official dealer Ticketportal is no more available. You can get them only in its stores, until the beginning of the championship. The sale of the remaining tickets will continue during the championship online and in the brick-and-mortar stores and the ticket offices at the stadiums. More info.
IMPORTANT LINKS
GAME SCHEDULE
OFFICIAL ICHF WEBSITE
OFFICIAL ICHF FACEBOOK PAGE
FAN GUIDE
YOU MIGHT ALSO LIKE:
Author: Zuzana Mytna