For English proposal, scroll below.
Spojte sa vďaka nám s ľuďmi Bratislavy.
O nás:
Sme tím ľudí, ktorí s nadšením píšu o živote v Bratislave a udalostiach v meste. Okrem recenzií reštaurácií, kaviarní, barov a iných podnikov radi píšeme o kultúre, tradíciách či odporúčame dostupné služby, a sprostredkúvame tak najrôznejšie informácie pre turistov, cudzincov a miestnych obyvateľov hlavného mesta.
Kto navštevuje našu webovú stránku:
Mesačne máme v priemere 37 000 unikátnych návštevníkov a viac ako 142 000 zobrazení stránok.
Naši čitatelia sú predovšetkým zo zahraničia (74%) alebo žijú na Slovensku (26%). Krajiny, z ktorých pochádzajú turisti, sú väčšinou Spojené kráľovstvo, USA, Rakúsko a Nemecko, nasleduje Taliansko, Maďarsko, Írsko, Francúzsko, Kanada, Španielsko, Grécko, Holandsko a Česká republika.
Prevažná časť našich čitateľov je vo veku 25-34 rokov (44%), nasleduje vek 35-44 (20%) a 18-24 (11%).
Číta nás o niečo viac žien (53%) ako mužov (47%).
Prečo by ste mali byť na našej webstránke:
SEO nás baví. Naše články píšeme tak, aby boli optimalizované pre vyhľadávače – až 79% čitateľov sa dostáva na náš web cez organické vyhľadávanie v Google. Promovaním vašej služby na našej webstránke sa zvýši jej celková vyhľadávateľnosť a viditeľnosť.
Naši fanúšikovia na Facebooku:
Na našej Facebook stránke máme viac ako 12 000 fanúšikov,
z ktorých 42% žije v Bratislave, 18 % je z inej časti Slovenska a zvyšok (40%) sú turisti zo zahraničia.
Väčšina fanúšikov je vo veku 25-34 rokov (39%), nasleduje vek 35-44 (21%) a 18-24 (20%).
Sleduje nás mierne viac žien (64%) ako mužov (36%).
Prečo by ste mali byť na našom Facebooku:
Sme jednou z najväčších stránok na Facebooku združujúcou mix zahraničných turistov, cudzincov a miestnych obyvateľov žijúcich v meste a okolí.
Ponúkate užitočnú službu, plánujete event alebo prevádzkujete skvelé miesto, o ktorom by sa malo dozvedieť viac ľudí? Pomôžeme vám zviditeľniť sa!
Čo ponúkame:
autentický článok o vašej službe/prevádzke (prídeme, otestujeme, napíšeme o zážitku)
banerová reklama na našej webstránke
promo na našich sociálnych médiách (príspevky, súťaže)
fotenie & video
obsahový marketing (tvorba vášho firemného blogu) v slovenčine/angličtine
social media marketing (spravovanie vašich sociálnych sietí) v slovenčine/angličtine
guest blogy v slovenčine/angličtine
Príklady doterajších spoluprác:
Noizz.sk – pravidelné články
Ubytovanienaslovensku.sk – 13 vychytávok v Bratislave, o ktorých bežný turista nevie
Zaujala vás naša práca? Spolupracujte s nami!
Dajte nám o sebe vedieť.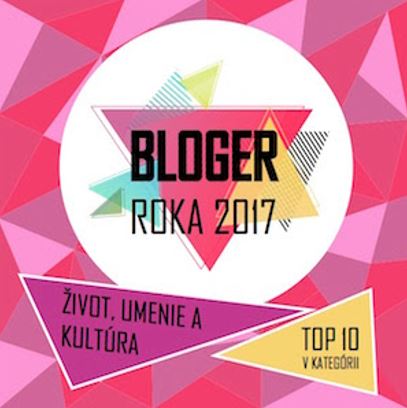 Získali sme
4. miesto
v národnej súťaži "Bloger roka 2017"
v kategórii
"Život, umenie & kultúra."
Pozrieť výsledky
Údaje platné k 25.8.2019
——————- ENGLISH ——————-
Let us help you connect with people in Bratislava.
About us:
We are a group of people with passion to promote the best of Bratislava: events happening in and around, reviews of places – restaurants, cafes, bars; sightseeing, culture, shopping, getting around and sharing other useful information for both tourists as well as expats and locals living in the capital, helping them easily find a true picture of the life in the city.
Who are our readers:
Monthly, we have 37 000 unique visitors and over 142 000 page views on our website in average.
Our readers are primarily from abroad (74%), or living in Slovakia (26%). Countries which tourists come from are mostly UK, US, Austria and Germany, followed by Italy, Hungary, Ireland, France, Canada, Spain, Greece, Netherlands and Czech Republic.
The bulk of our readers are between 25-34 (44%), the next biggest age groups being 35-44 (20%) and 18-24 (11%).
Gender-wise, we have slightly more female (53%) than male (47%) readers.
Why you should advertise with us:
Thanks to our strong SEO-written articles, 79% of our readers get to our website via organic search in Google. Promoting your business on our website will increase its overall searchability and visibility.
Who are our Facebook fans:
We have over 12 000 fans on our Facebook page,
out of which 42% are people living in Bratislava, another 18% live around Slovakia and the rest (40%) are visitors from abroad.
The majority of our fans are between 25-34 (39%), followed by age 35-44 (21%) and 18-24 (20%).
Our fans are 64% female and 36% male.
Why you should be seen on our Facebook:
We are one of the biggest Facebook pages bringing together a mix of foreign and local people living in and around the city.
Do you offer a useful service, event, under-the-radar place or an unusual experience? Promote it with us!
Do you need help with marketing of your own business? We would love to hear from you!
What we offer:
blog posts on our website
banner advertisement on our website
social media posts & promotion via contests
photography & video
content management/content marketing (writing articles for your business in English & Slovak)
social media account takeovers (in English & Slovak)
guest posting in English & Slovak
We are here to make your story become visible.
Contact us and we'll be happy to hear you out over a cup of coffee.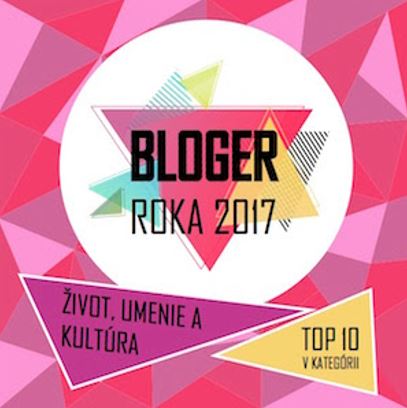 We won
the 4th place
in the "Blogger of the year 2017" national competition,
in the category
"Life, art & culture."
View the results
Data valid as of 25.8.2019