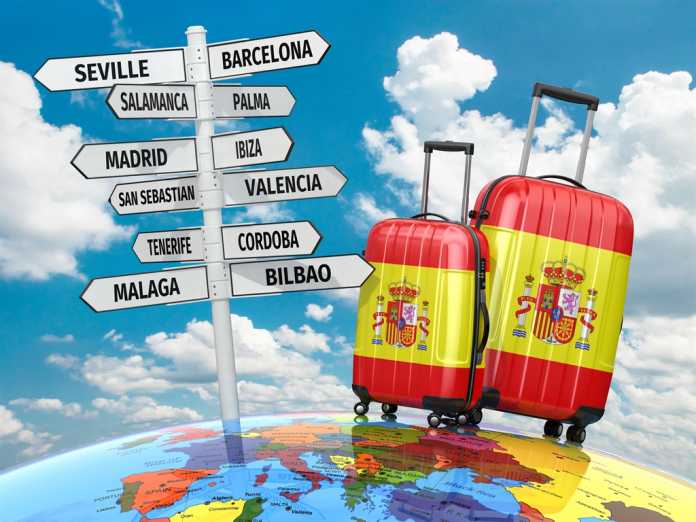 Spanish culture is known for Flamenco music and dance, bullfights, amazing beaches and lots of sunshine. But Spain has much more to offer. It is one of the cultural centers of Europe. If you speak Spanish, you'll be able to communicate with more than 500 million people around the world. And, Spanish culture is highly addictive. No wonder many of us feel attracted by its gastronomy, art, culture, cities, people and lifestyle.
If you want to deep-dive in the Spanish culture, you can do so through Akademia eñe that offers Spanish courses of all levels, besides courses of other foreign languages as well as Slovak courses for foreigners. It also organizes various events in Bratislava, and you can join some of their planned trips to Spanish cities.
It started with love.
"As for most of the Spaniards living in Bratislava, the reason for moving from Spain to Slovakia was my partner," says José Luis Sanchez, founder of Akademia eñe. "The beauty of the Slovak women is well known around all Europe. In addition, it is easy to fall in love with the Slovak nature."
After living in the Slovak capital for a while, José Luis founded a language school which is currently the only Spanish school in Bratislava that offers the binomial native speaker with a teaching degree. In other words, professional native teachers.
More than a language school.
In its premises, located on Obchodná 12, they offer general Spanish courses (extensive or intensive), DELE preparation courses and Slovak courses for foreigners. For companies, they offer courses of any language (English, French, German, Russian etc) with qualified native speakers. For the students travelling often, they are the only Spanish school in Bratislava with a platform for learning languages online.
Akadémia eñe is however more than a language school. There are many features that make it different from all the others schools: highly qualified teachers, approached methodology, competitive prices, a unique platform for learning languages online, elaboration of a free Spanish magazine and organization of many socio-cultural events (presentations, wine tasting, flamenco evenings etc). Check their Facebook page to see what events they are preparing.
Finally, they also organize shorts stays and school trips to the most beautiful Spanish cities such as Madrid, Barcelona, Málaga and Alicante, combining Spanish courses with culture, gastronomy or sports.
For more information about Akademia eñe, visit their official website.
Author: Maria Kecsoova