Spring is here! First outdoor flea markets are planned for April, as well as running marathons, movie and beer festivals, networking evenings, various concerts, a quiz night and a lot more. Browse through the major April events in Bratislava!
For the concerts and shows that require booking tickets in advance, click here. For theater and classical performances, click here.
STREET FOOD PARK
29.3. – 1.4.
The ninth edition of the Street Food Park Bratislava will kick-off at the end of March! Come and join other food fans at the square in front of our Old Market Hall for yummy street food and great outdoor atmosphere! There will be a nice variety of street food vendors who will offer you burgers, hot-dogs, gyoza, pull pork, bear soup, fish & chips, sandwich, tempura, burrito, "párance", coffee and more. Check the details (in English) or the Facebook event.
WEST SIDE STORY
31.3. – 2.4.
Watch the original Broadway classic in Bratislava Incheba Expo Arena! More info and tickets.
FRESH MARKET

each Saturday
The food market in the Old Market Hall (Stara Trznica) is held every Saturday from 10 am to 3 pm. You can find seasonal foods grown and produced by farmers and small producers from around Bratislava here. Buy some quality specialties from more distant countries, too! The market is regularly accompanied by various bazaars (antiques, books, clothes or vinyl). These periodically rotate and you can find them on the first floor. Free entry. More info.
ITALIAN APERITIVO
each Friday
If you are looking for a perfect start of your weekend, here's a great tip. Each Friday evening, an aperitivo is held in Pane & Olio Bistro, a showroom with Italian food and tasting of traditional dishes mainly from the Tuscany region. Delicious food, yummy drinks and Italian wine are surely a great option. Get yourself in a party mood or just have a great dinner time! More info.
INTERNATIONAL EXHIBITION OF DOGS
1. – 2.4.
Come to admire beautiful dogs at this two day exhibition and competitions! More info and program.
FLEA MARKET ON DRIENOVA STREET
1.4.
"Burzoblšák," as this flea market is called, is an event dedicated for the community and its main aims are recycling and re-usage of old clothes. There is also an option for sellers to donate clothes for one of orphanages in Bratislava. It is held each first Saturday of the month, starting from 8 am and lasting till 2 pm on Drieňová Street 16. If you are coming with your children, there will be an area with refreshments and lovely atmosphere prepared as well. No entrance fee. Get your special piece directly from the sellers' trunks or suitcases and enjoy the atmosphere of a real flea market! More info.
ORANGE CARAMEL CAKE MASTERCLASS
1.4.
Learn how to make Salty Butter Caramel, Rosher Chocolate Glaze and Orange Cake. The duration of the masterclass will be around 4 hours (for a group of max. 6 people). During the breaks you will drink coffee and try French desserts which will be made for you in advance. Experiment under the supervision of the experienced French Pastry Chef! More info.
ČSOB BRATISLAVA MARATHON
1. – 2.4.
Join the 12th edition of ČSOB marathon in order to enjoy the beauties of Bratislava from a different perspective. Book the two days of the first April weekend for some of the seven offered disciplines. You do not need to be a professional runner to join. More info.
GROUP TRAINING FOR THE NATIONAL DEVIN RUN
2.4.
Join a smart and fun athletic preparation to the Devin National Run which is going to be held on 9th April in Bratislava. Follow the professional trainers in a body & mind series of exercises! Aren't you a marathoner yet? Then shape up for the summer ;) More info.
LEARN TO MEDITATE
2.4.
Free meditation classes! Join the meditation group followed by question-answer sessions that help aspirants to explore the potential of one's heart. The classes feature simple guided relaxation and meditation techniques that help to reduce stress, calm your mind, improve your focus and enhance the quality of your life. Facebook event.
WEEK OF SLOVAK FILM
3. – 9.4.
This project is a presentation of domestic movie production of the last year and aims to create a space for the reflection and professional dialogue between theorists, creators and viewers. During seven days translated fiction, documentary and animated feature-length and short films of the past year will be screened. Expert discussions and workshops will be part of the event as well. Many movies available with English subtitles – look for the "AT" abbreviation next to the movie's release year to identify them. More info.
EUROVEA FASHION FORWARD
4. – 7.4.
Come to the Eurovea's square where the latest spring/summer 2017 collection from world brands will be presented to public. Within the four-day marathon of shows you can also see the International Fashion Night and the annual collection of the Slovak fashion designer Miklosko. Start at 19:00. Free entry. More info.
WHISKY FEST
6. – 7.4.
Learn to enjoy whisky and recognize its taste. This event offers tasting of more than 150 kinds of whisky and bourbons in one place – in the Palffy palace in the historical centre of Bratislava! Brands that are not yet present in Slovakia will be selected to showcase. It doesn't matter if you are completely new to whisky or whether you are an avid whisky lover – the festival caters to everyone. Attend one of our many Masterclasses, where whisky experts will guide you through a tasting of their handpicked whiskies! Live music, bag pipes, kilts, cigars, food… Boredom will not be an option. Facebook event.
THE EVENT – AFTER WORK NETWORKING
6.4.
A business networking event accompanied by a non-formal atmosphere. A great opportunity to make new connections and meet interesting people. You can participate only based on a personal invitation by the host. More info.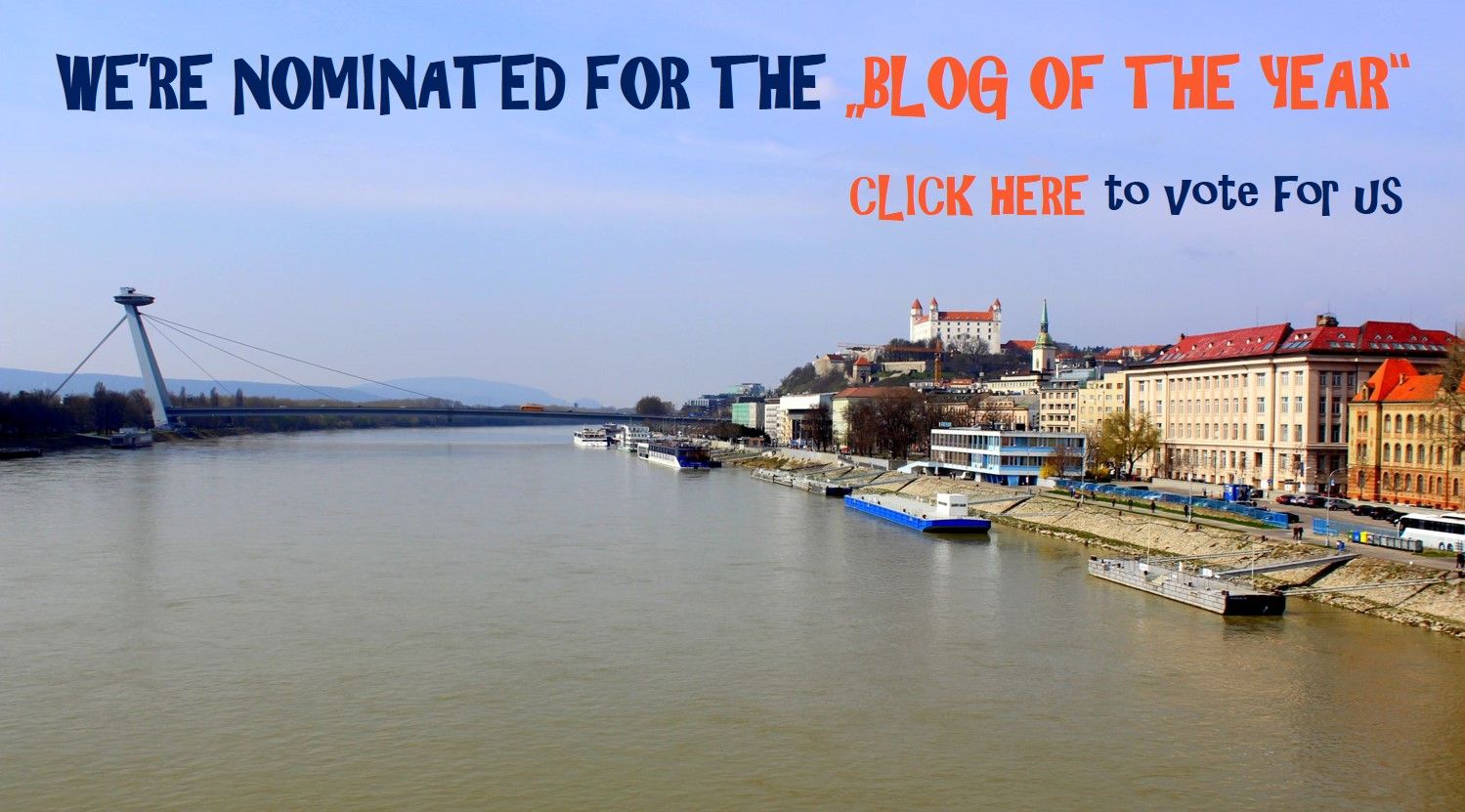 SPEED DATING IN ENGLISH
7.4.
Want to meet new people of the opposite sex? Need help breaking the ice? With these truly international Speed Dating nights, that ice just melts away, meaning you can relax and enjoy meeting friendly and interesting people who just want to have fun and meet someone like you. It really is that easy. Read more.
FRAGILE CONCERT
7.4.
FRAGILE is Slovak musical formation consisting of popular personalities, known from various TV series, theater, musical productions and TV shows. Without the use of any musical instruments, just as cappella, FRAGILE interprets famous rock – pop – jazz hits world artists. This concert will be held to support the League against cancer. Start at 6 pm. Tickets: 13 €. More info.
SPRING JAZZ DAYS IN BRATISLAVA
7.4.
An amazing Israeli singer Sivan Arbel will sing as first. This talented composer has been part of the current New York jazz scene for several years. A holder of 2 Grammy Awards Bill Laurance who was awarded as a Musician of the Year Award by the JazzFM radio two years ago, will follow. He is an excellent jazz pianist and a founder of the Snarky Puppy. At the end of the evening, a Cuban acapella Vocal  Sampling will perform afro-carribean rhytms. Tickets from 25 €.
BALKAN BASHAVEL
7.4.
A crazy Balkan Bashavel is coming to Bratislava! Be prepared for Balkan beats & gypsy madness. Moreover, you can look forward to a Balkan/gypsy dance workshop. Facebook event.
WORKSHOP: HOW TO BE A REAL SUCCESS
8.4.
A day of inspiration, motivation and application of proven success principles that will take you to a new level. This full-day event will touch the different aspects of success presented to you by 2 seasoned speakers who have applied these principles in their professional life. More info.
RETRO BAZAAR IN THE OLD MARKET HALL
8.4.
Come and buy discarded accessories, shoes, hand-made toys, books, records, collectibles and other treasures. Support recycling and bring or take what inspires you – in the Old Market Hall, first floor, from 10 am to 3 pm. More info here.
EASTER MARKET
8.4.
This market is focused on an interesting assortment of own production (the priority will be Easter theme), preserved and quality antiques, possibly a quality second-hand. It will be held in the premises of the Forest School (a small wooden house opposite the forester's lodge) in Horský Park. Depending on the weather, it might be indoor or outside in the garden, too. Facebook event.
NATIONAL RUN DEVÍN
9.4.
The National Run Devín is the top running event of the year. It is the oldest athletic undertaking in Slovakia, organized since 1921. More info and registration.
INTERNATIONS QUIZ NIGHT
19.4.
Come and test your brain cells while meeting new people and enjoying a couple of drinks! This quiz night with live music is organized by InterNations Bratislava. It will be hosted by the Pub u Zeleného Stromu which offers a wide range of great meals and drinks. All questions are in English language, well designed for international audience. More info.
SLOVAK FOR FOREIGNERS – FREE TRIAL LESSON
19.4.
This lesson is for all the beginners who would like to learn the Slovak language. Please make a reservation via info@internationals.sk to book your spot, as the capacity is limited. After the trial lesson you decide whether you want to continue with the course or not – no prepayment needed! More info.
ANASOFT LITERA FEST
19. – 25.4.
The project Anasoft Litera is organized by an NGO ars litera since 2006 and it comprises of Literary Award and Literary Festival. This year, the festival has prepared different activities for its visitors, be it authors' reading by Anasoft Litera Award 2017 finalists, workshops of creative writing or debates with authors. You will need at least some Slovak to enjoy this event. More info.
HOUSE OF TRADITIONAL DANCES
20.4.
Do you want to get familiar with the Slovak traditional dances and culture? Every month there is a House of Traditional Dances organized by the Draguni NGO – a dance party in the centre of Bratislava where you have a chance to learn how to dance to the classic folk music or music of various minority groups. The idea of these events is that there are no performers and spectators, there is just dancing and fun! Facebook event.
YOGALATES & YOGABODY FLOW
20.4.
Would you like to get in a great shape, relieve stress, improve your core strength and flexibility and relieve the joint pain? What about joining a class led by a professional individual? Lear more here.

BRATISLAVA CYCLING FESTIVAL
21.4.
If you come to this "Cyklofestival" to the Old Market Hall, you'll be able to learn the latest information on bicycle transport not only in Bratislava, have a free check of the condition of your bike, listen to expert lectures, soak up experiences from trips around the world and a lot more. Facebook event.
WORLD CIRCUS DAY
21. – 22.4.
The Slovak Artists' Community and CirKus-Kus invite you for the celebration of the World Circus Day! On Friday evening you can look forward to a gala show in Karloveské centrum kultúry. On Saturday, all day long, workshops of many different circus disciplines as well as performances of talented artists from Slovakia and abroad are prepared for the visitors. Spend this beautiful day with crazy and creative people! Entrance is 3 €. Facebook event.
FJUZN FEST
21. – 28.4.
The 12th edition of the festival Fjúžn, organized by the Milan Simecka Foundation, has the topic "integration" this year. Its main aim is to connect people from the most diverse cultures, to raise awareness about the new minorities in Slovakia, present life of foreigners and inform the public on issues of migration and multiculturalism. Concerts, dance and theater performances, film projections, debates, workshops or informal meetings with interesting people from around the world are waiting for the visitors. More info.
THE GOOD MARKET – DOBRY TRH
22.4.
This urban market regularly shows our city to its humans in a different angle, revitalizing various places, visible but also hidden streets, squares and corners, and opening forgotten questions about importance of using the public urban spaces. The market supports local producers, farmer, creative folks and initiatives, and cooperating with the neighbor's community, the event is alternating the offer of spending free time in the shopping malls. Start at 10 am, finish at 5 pm. Free entry! More info.
NU DANCE FEST 2017
22. – 29.4.
NuDance Fest is an international festival for contemporary dance, established in 2006, primarily focused on Slovak choreographs. Its purpose is to provide the latest trends in contemporary dancing and physical theater, inter-genre performances, conceptually high-quality work with an opinion. It tries to present unverified artistic approach and is ambitious to introduce as many premieres and works created last season by Slovak creators as possible, so that it can be a potential Slovak contemporary dance platform. Check the program!
BUSINESS HOUR
24.4.
Come along after work to enjoy the company of like-minded people to exchange business ideas in an exclusive location at the Diplomat Board Room in Hotel Devin. Pre-registration is required. Simply send an email to internations.bratislava@gmail.com to book your spot as there are only 15 spots available. Start at 6 pm, free entry. More info.
WELCOME TO SLOVAKIA WORKSHOP FOR NEWCOMERS
25.4.
Are you a newcomer in Slovakia? Are you here for less than 6 months? Then you must know how difficult and time consuming it is to find all the information on one place sometimes. That's why Internationals Bratislava – a community established by expats – organizes this workshop where they share their experience as foreigners having lived and experienced local culture, and will guide you through the night life, nature and activities where you can get to know local and international people. No entrance fee! You only need to make your reservation at info@internationals.sk. Facebook event.
VISEGRAD FILM FORUM
25. – 29.4.
Visegrad Film Forum (VFF) is a networking and educational platform for emerging film professionals, students with major in film, media or audiovisual studies and (of course) film enthusiasts. VFF's basic idea is to create space for crossing borders of the audiovisual area of the European countries. The main goals of the VFF are to set up an educational base focused on specific film-making issues of the European area and to promote quality projects of young filmmakers: allowing them to introduce their works and find partners for their international co-production. More info.
AUTOSALON
25. – 30.4.
Are you a car enthusiast? Join the Bratislava motor show – the most complex car event in Central Europe! This prestigious motor event will offer all motor lovers a splendid show full of cars under one roof. The event will be held in Incheba. More info.
PITCH PERFECT: INSPIRED BUSINESS CLUB
26.4.
Do you want to grow your business and take it to the next level? Have you always wanted to start a new company or you to upgrade your career? Learn how to present your business, products and ideas to investor, your boss, clients and partners – join the Pitch Perfect. Learn how we should listen first to really connect with people. Facts tell, the stories connect and sell. Start at 5 pm. More details and booking.
BEER SALON – CRAFT BEER FESTIVAL
26. – 28.4.
A presentation of breweries and beers will be held at Stara Trznica – the Old Town Market. You can look forward to a lot of breweries and kinds of beers which you can drink and test, talk to qualified people on other side of the taps. You can get the new information about making brew, styles, tastes and flavors and aromas and met their producers or distributors. More info.
BREAKFAST WITH A BOOK
26.4.
This event is organized under the umbrella of the Fjuzn festival in the Goethe's Institute. The guest of the session will be Assaf Alassaf from Syria who studied dentistry at Damascus, worked as a dentist and a journalist. His articles were published in major Arab newspapers. In 2013, he moved with his family to Mauritania and then to Lebanon, where he did dental practice for Syrians refugees. He is married and has two daughters. His texts about the Syrian revolution, civil war and exile caught a big attention and he won several prestigious literary scholarships for his work. Start at 9 am. More info.
INTERNATIONAL DINNER: ASIA CONTINUED
27.4.
Join the international community InterNations Bratislava at the Sajado River Park and experience the amazing sundown from the first floor glass patio with good food and a glass of wine! Registration is needed due to limited capacity. Please check this Facebook event for the details.
INTERNATIONAL MUSTACHE PARTY
27.4.
There is another awesome party around the theme is mustaches coming up! Mustaches and may other mustache party requisites will be given to you at the entry, but you can also bring your own real or fake mustache :) Facebook event.
CINEMA IN A LIBRARY
27.4.
Screening of German films in Goethe's Institue in the original language with Czech or English subtitles happen every last Thursday of the month at the institute's library – for free! This Thursday, you can watch the Soul Kitchen movie with English subtitles, starting at 18:00. Reservation of spots is recommended via this email: linda.fintorova@goethe.de. More info.
INTERNATIONS LATIN NIGHT
28.4.
InterNations Bratislava invites to you a very fun Latin styled evening at Icon Lounge! Come and meet some fantastic people and socialize while DJ Desentona2 entertains you with his great Latin tunes. Free entry! Facebook event.
FRYDAY NETWORKING
28.4.
Meet your friends, make new connections, get inspired – this regular event will be held in Crystal Business Club this time. No entrance fee, no reservation. You only pay for your own consumption. Bring your business cards! Dress Code for this event is Smart Casual.  More info.
SLAVCON
28. – 30.4.
SlavCon's 11th edition brings you the best from the world of Sci-fi, fantasy, games, mythology, larping, history and other topics close to the real geeks' hearts. Interesting guests, discussions, workshops, a fire show, quizzes, concerts, a game room or competitions will be ready. The topic for this year is "Under a starry sky." More info.
DISCUSSION: DIALOGUE ABOUT VIOLENCE IN THE WORLD
29.4.
In the current context of increasing conflicts when the world gets divided by racial or ideological lines, the violent interactions are becoming more and more accepted, although undesirable. Come to the Church of the Poor Clares (Kostol Klarisiek) at 5 pm and join the interactive dialogue about violence. Seize the opportunity to reflect on what we as individuals and communities can change yourselves. Free entrance but you need to sign up via this email: Zuzana.Beniacova@goethe.de till 21.4. More info.
BRIGHTER MINDS PROGRAM FOR KIDS
30.4.
Give your child a gift for a lifetime! Brighter Minds is an International Educational Initiative for children from 6-15 years of age to enhance the senses of observation, intuition and cognitive abilities with the aid of Relaxation Techniques, Alpha Wave music and Brain exercises. Batches will start every week from the 6th May in both English & Slovak languages in the afternoon hours. The workshop is free of charge but your reservation is required. More info.
NOTE: Some of the featured pictures come from the Facebook pages of the mentioned events.