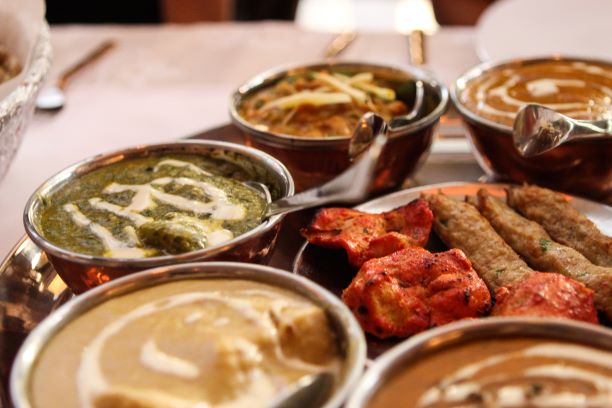 Bored of regular food? What about spicing up your life a little? Visit our favourite authentic Indian restaurant in Bratislava – Ashoka – providing tasty meals you should definitely experience. This cuisine offers diverse tastes, colors and scents – come and treat yourself to one of the best of our capital's Indian food!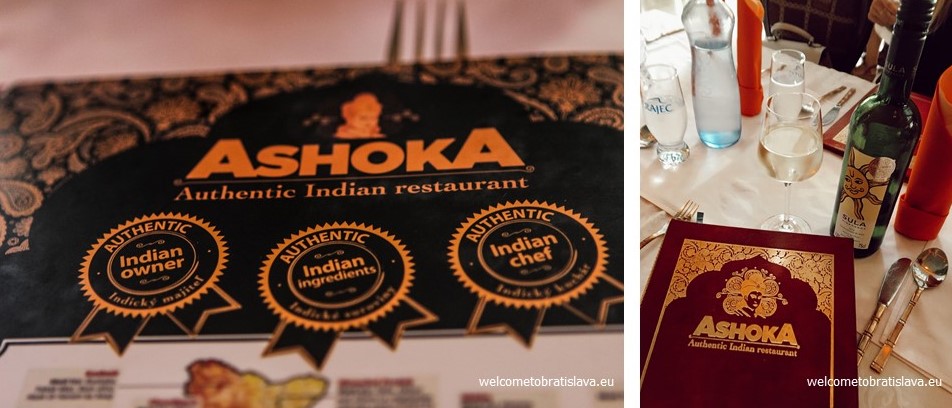 LOCATION
Ashoka is located in the Bratislava city center, right between Obchodna Street and Hodzovo Square. The best way how to get there is to get off on the tram stop Postova, Martinus or bus stop called Hodzovo namestie. The restaurant is in the same building like the Crown Plaza hotel, so if by any chance you are accommodated there, go ahead a have a nice dinner.

INTERIOR
After entering the restaurant there are many aspects that can make you feel like being in real India. High ceiling, reduced lighting, fancy Indian furniture, pictures of famous places in India or various statues which tell the country's history. All these specific features are accompanied by traditional Indian music. Either you are alone, a couple or a group of more people, there is a table suitable for you.
WHAT TO HAVE IN ASHOKA
In Bratislava there are various Indian restaurants which are definitely worth visiting. For us, Ashoka has the highest level of authenticity, as the owner, waiters and chefs are from India and the majority of the ingredients are imported directly from India. This is supposed to be the only place with this combination. In most of other cases it's either a Slovak owner with Indian personnel, Indian owner with local personnel or Indian ingredients are bought in local food shops such as Metro. This is for us as much authentic as it can get :) We are not surprised that the restaurant received Gourmet Award 2018 for being one of the top 10 themed restaurants in Slovakia.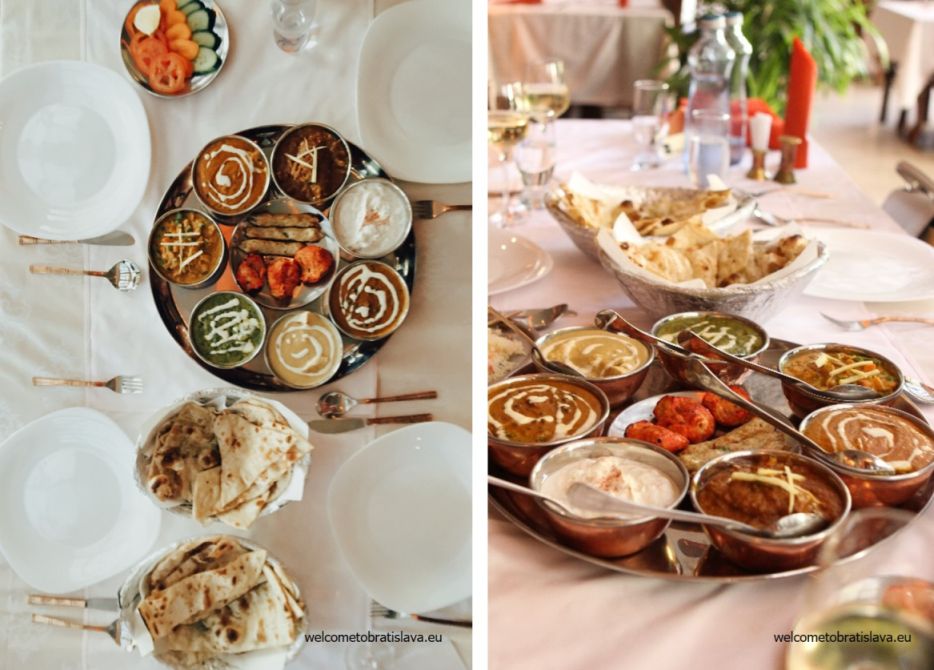 Ashoka restaurant has so much to offer. The important thing is that India is diverse geographically, and each region has its own cuisine and style of preparation. So it might seem a little bit complicated for someone who have never tried Indian cuisine before, to find the right taste. The staff is happy to help you, and will ask whether you want your meal to be mild, spicy or extra spicy – and will want to find out whether you have any diet, or if there is something you don't like.
While checking the menu, you can find starters, soups, main dishes or desserts made from original ingredients imported from India. We recommend the plate for eight people called Ashoka Dawat (can be prepared in vegetarian version, too). The meals consist of bowls filled with vegetables, chicken, spinach, cheese or rice basmati. All the ingredients make the perfect mixture of flavours completed with sauces. When it comes to drinks, taste the traditional Indian beer, wine, the special tea or some shots that will be recommended by the personnel – all depends on how brave you are :)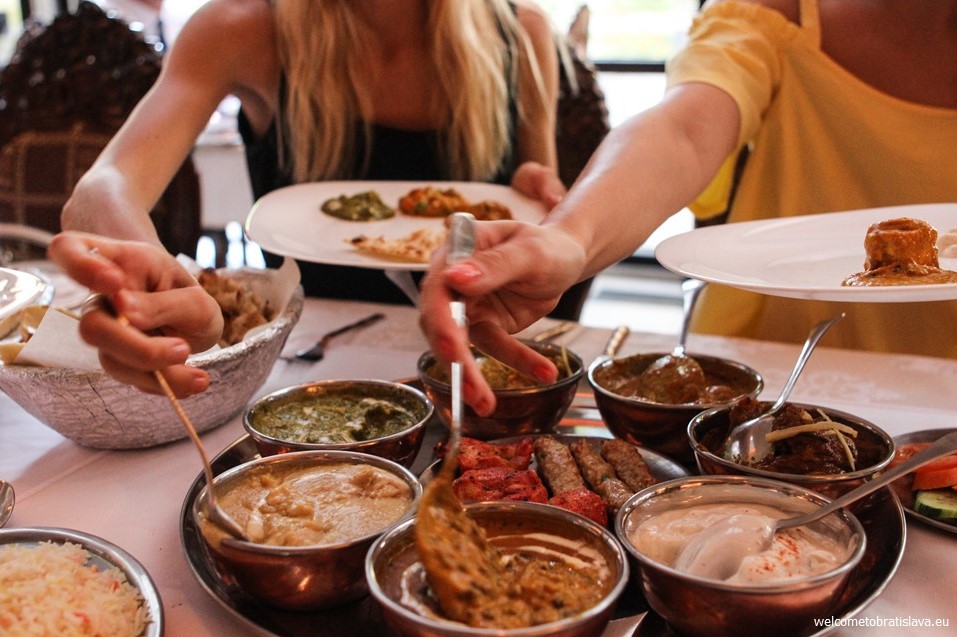 After  you finish your meal and you still have some space in your stomach, you should definitely try their Milky balls. A traditional dessert prepared only from milk and cane sugar with its crunchy surface will make your day! Craving for more sugar? Go for their traditional tea (masala tea) served milk, or try the Mango Lassi (our favorite)!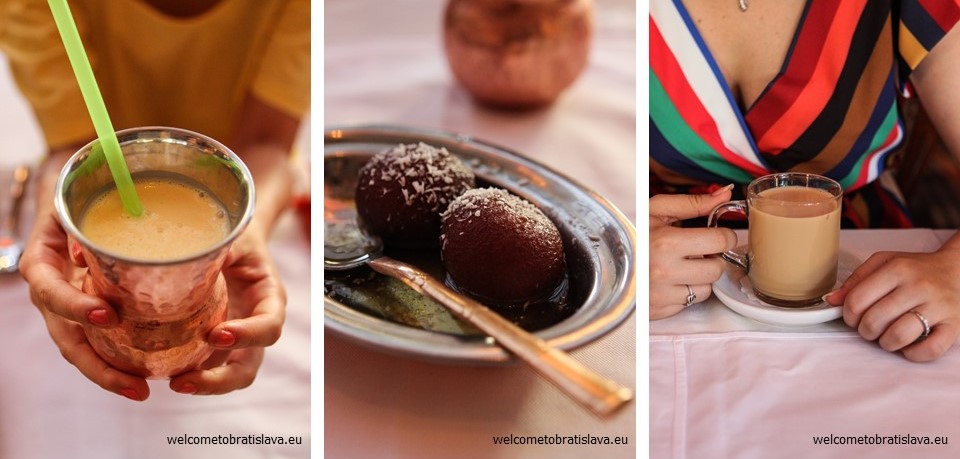 Either you are a fan of Indian food or you want to try it for the first time, Ashoka is a great tip that should be added to your bucket list. Bon apetit!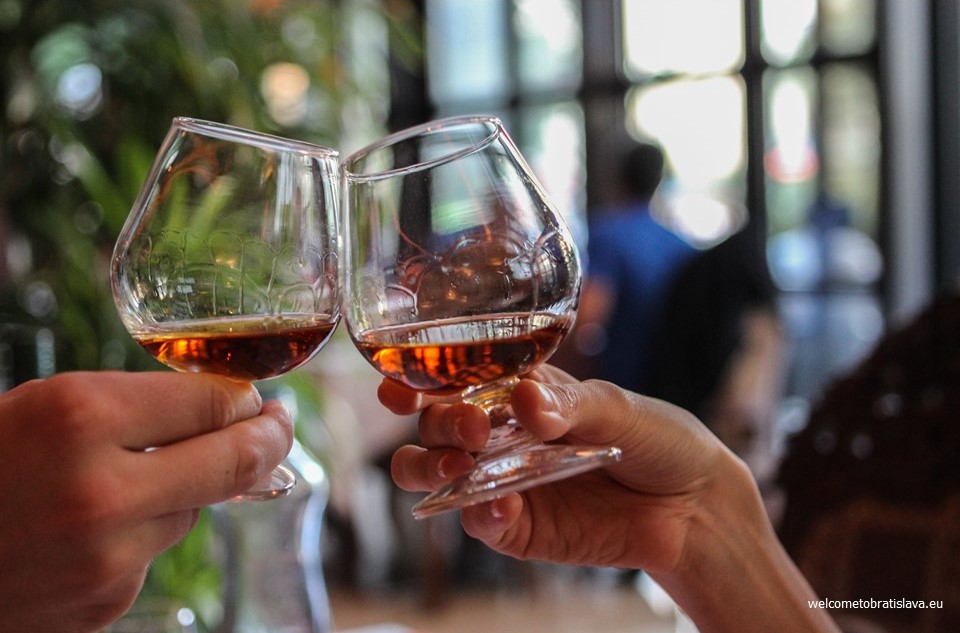 Authors: Radka Horáková, Martin Komloš

 OPEN HOURS: Check the official FB site


 ADDRESS: Hodzovo Namestie 2 (Crowne Plaza)


 CONNECT: Website, Facebook


 MAP LOCATION: