There is something magical about the time when all the trees and bushes in the city get colorful and leaves are blown around the paths. Suddenly the whole city looks more picturesque. That's why we think that autumn is probably the most beautiful season of the year. At least one of the best times to take beautiful photos 🙂 Here are our favorite places of Bratislava in their autumn beauty:
HVIEZDOSLAV'S SQUARE
The biggest square in Bratislava's Old Town, the home of the historic building of the Slovak National Theater. It is also a long boulevard full of cafes, restaurants, bars and clubs. In summer there are various cultural events held here. In winter, it hosts part of the Christmas markets and a big public ice-skating rink is built right in front of the theater.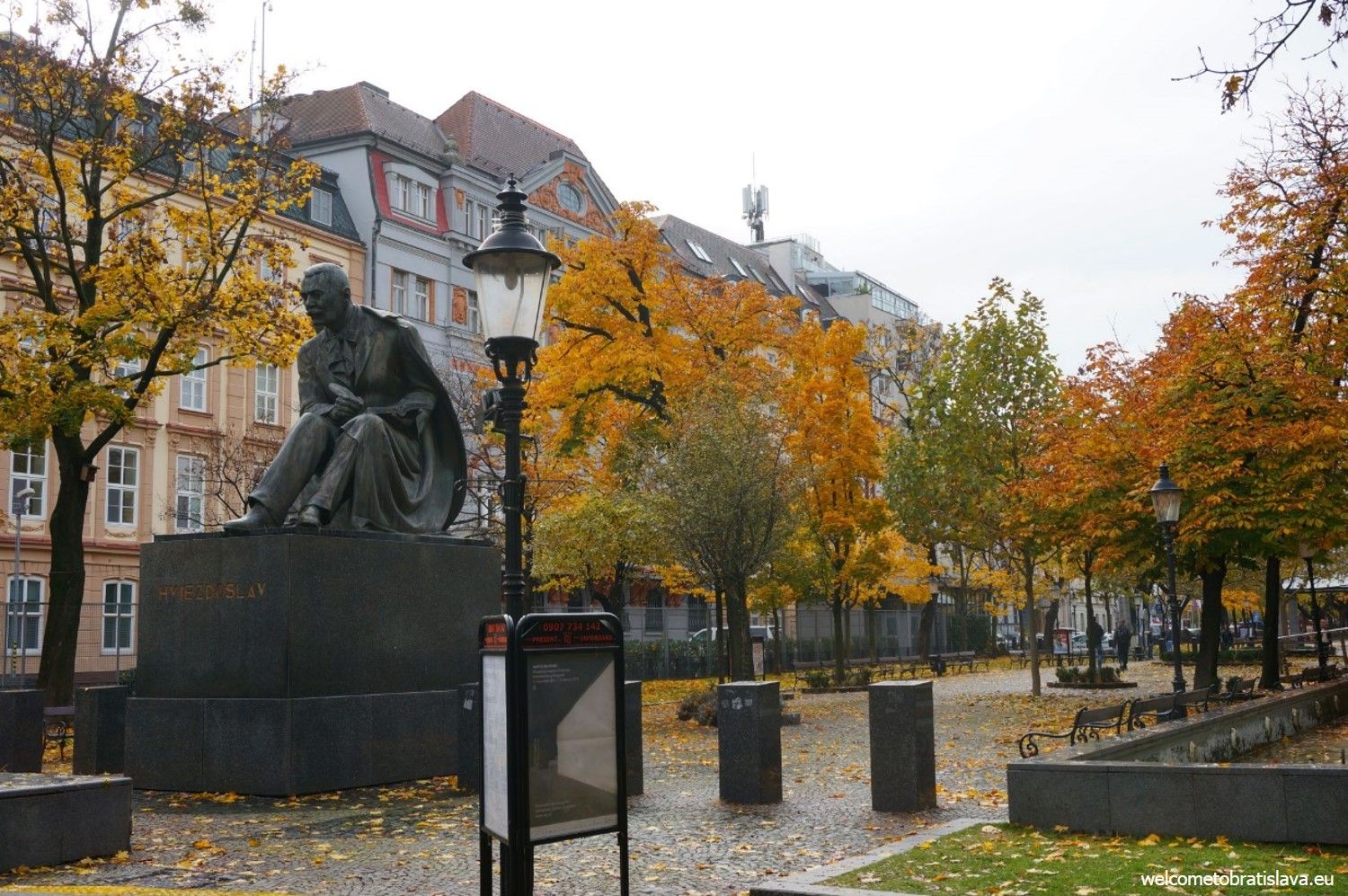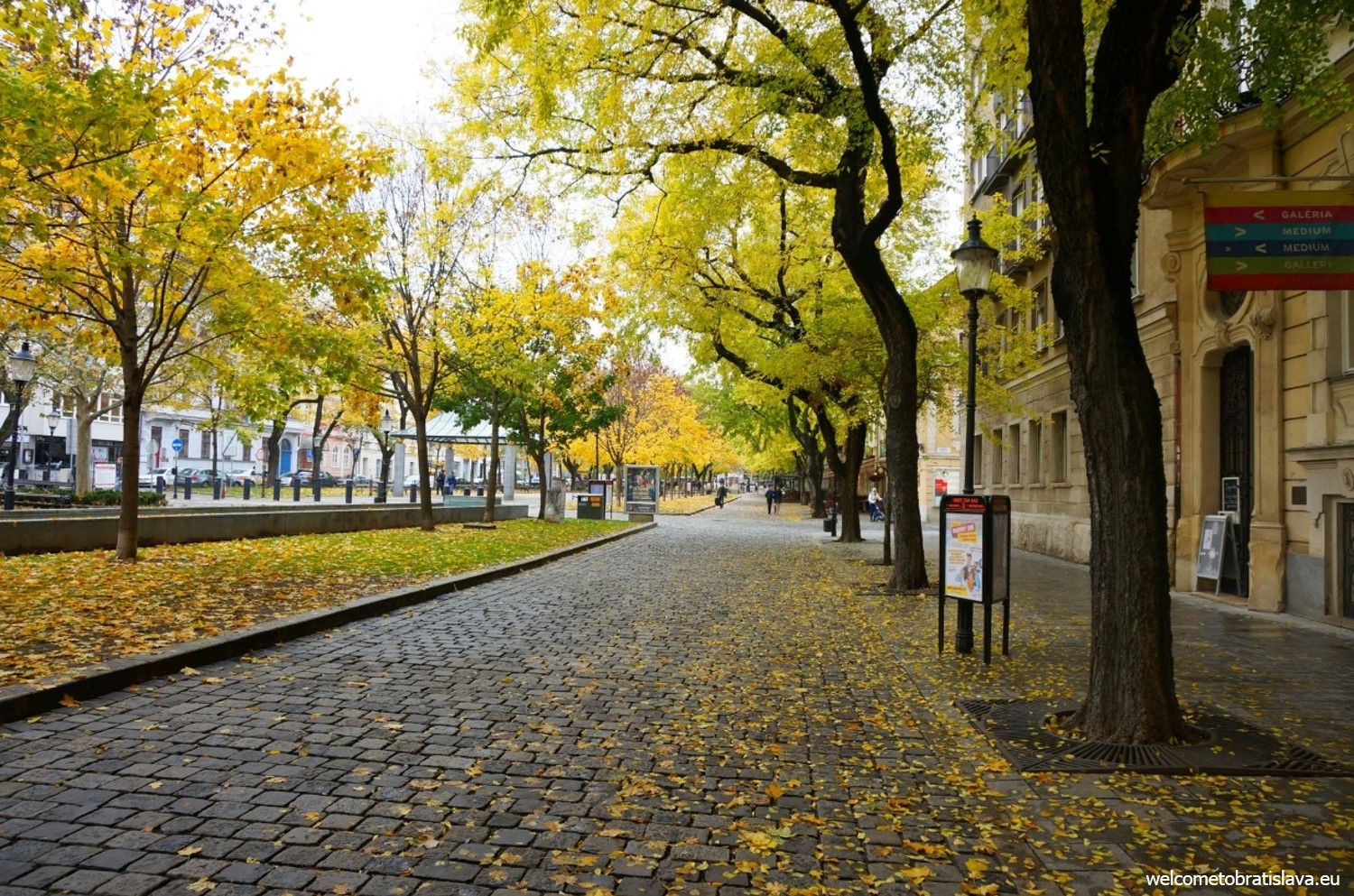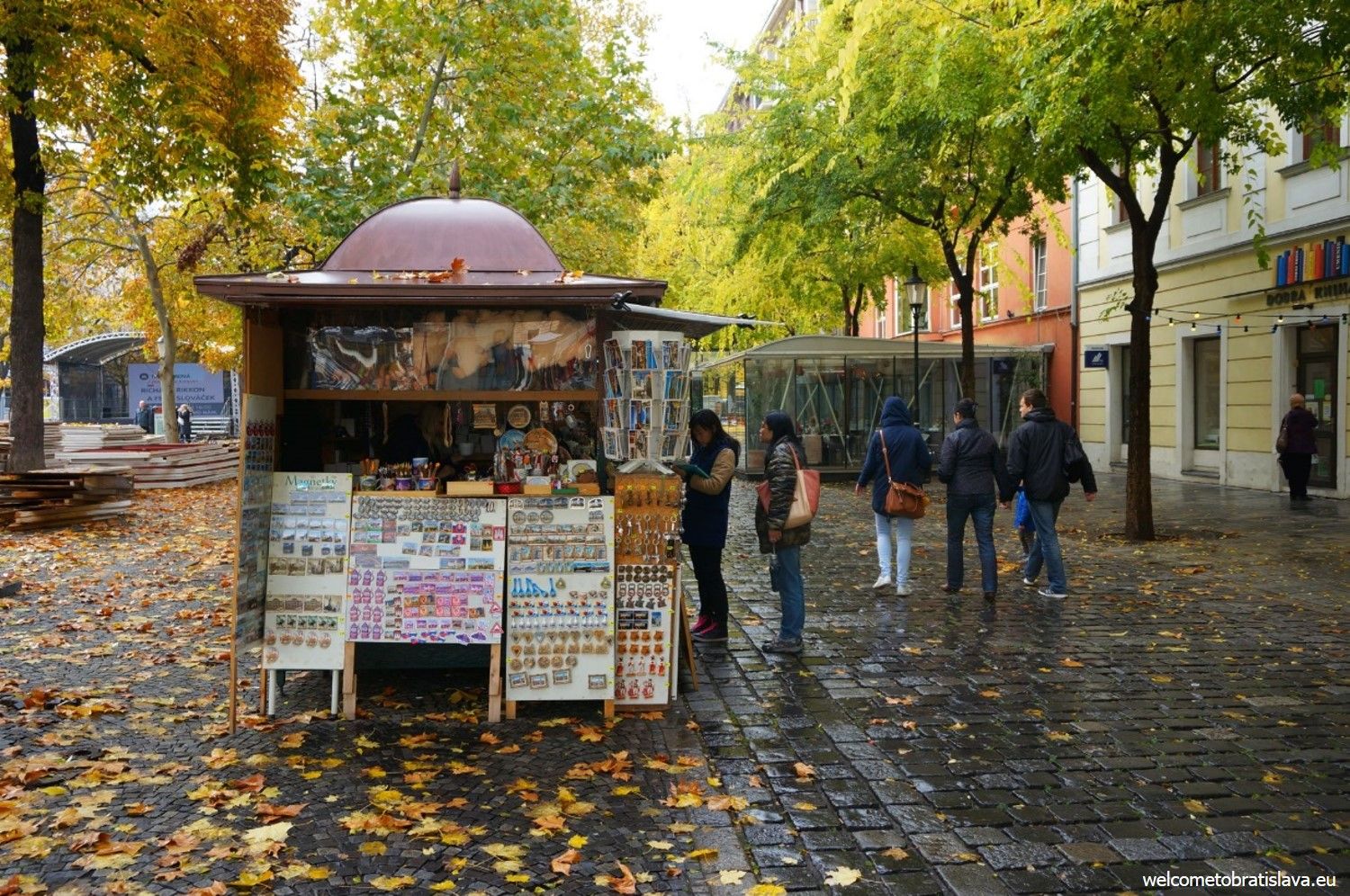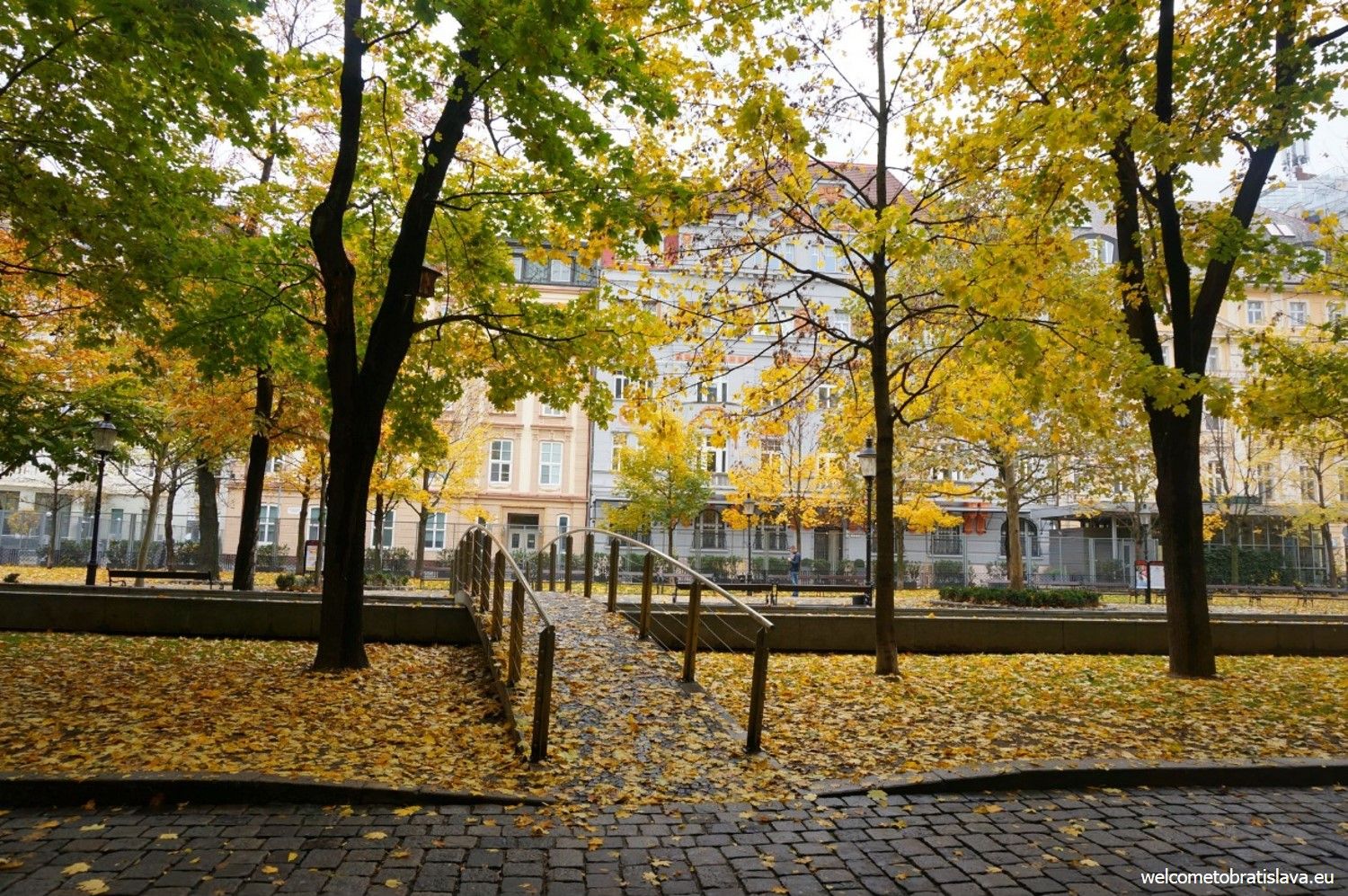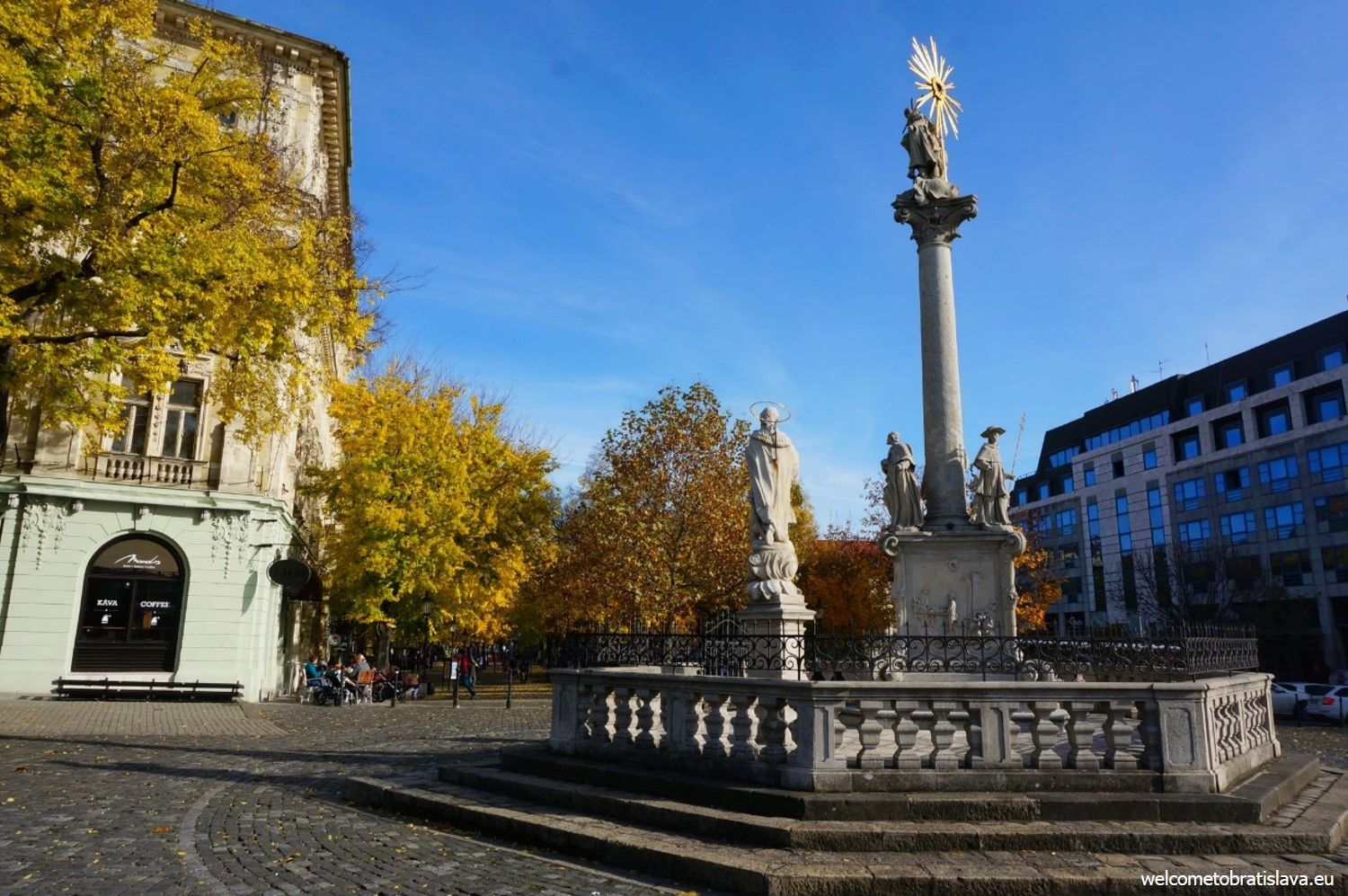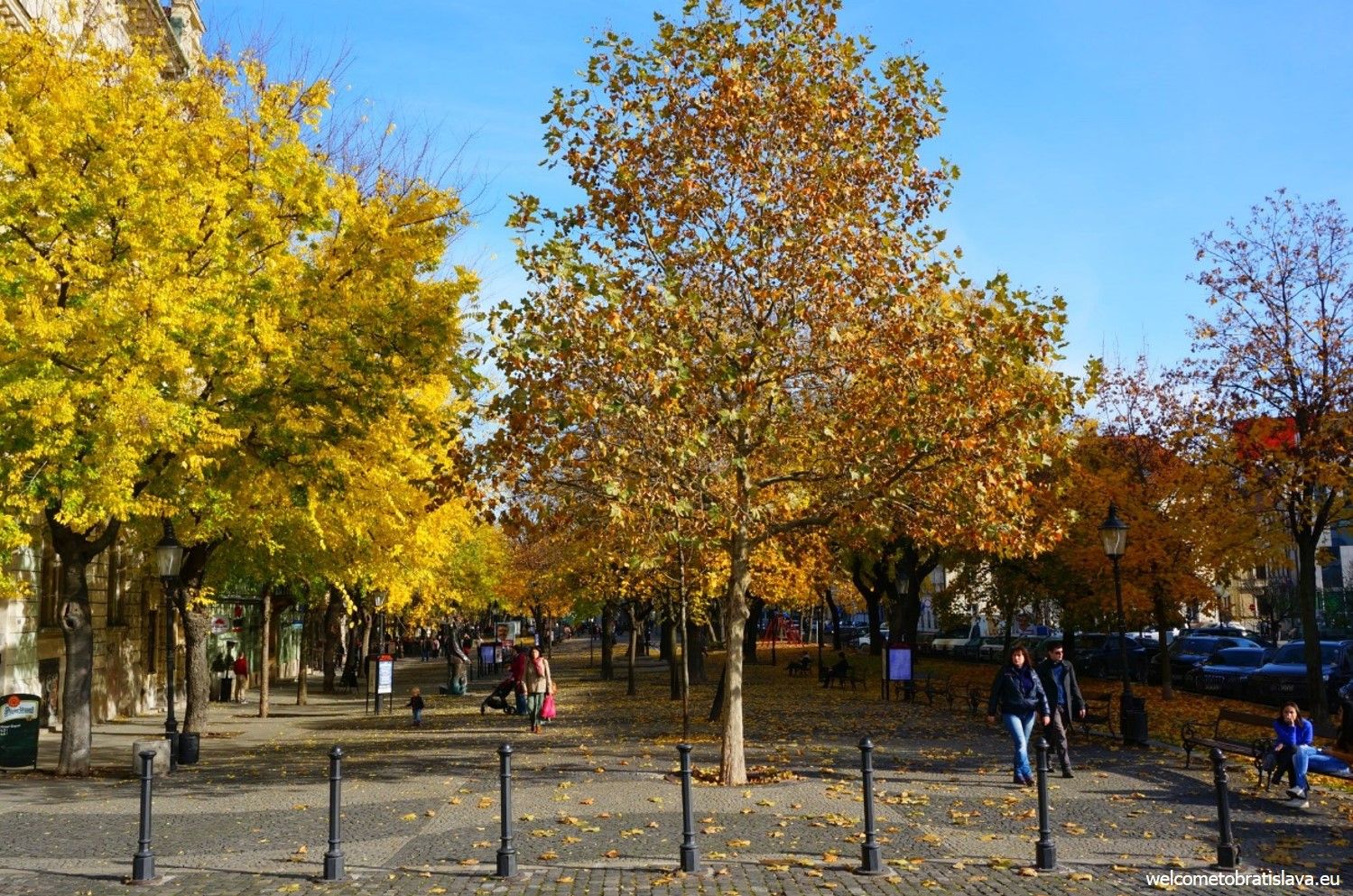 MAIN SQUARE
Our Main square, in Slovak called "Hlavné námestie", is only a few meters away from the Hviezdoslav's square. It houses our Old Town Hall and a few museums and is also packed with cafes and souvenir shops. Similarly, in summer there are regular cultural events held here. In winter it is the main and busiest place that hosts our Christmas markets.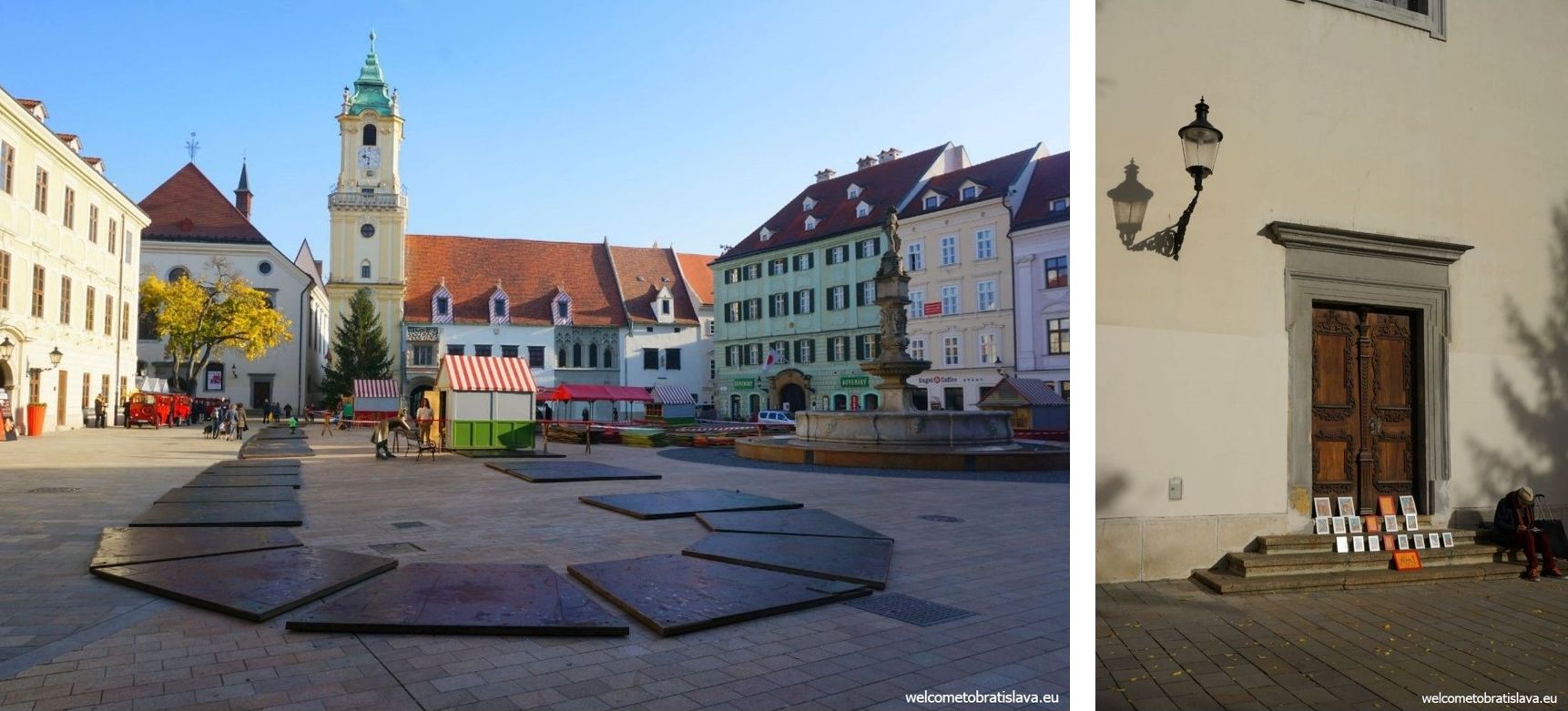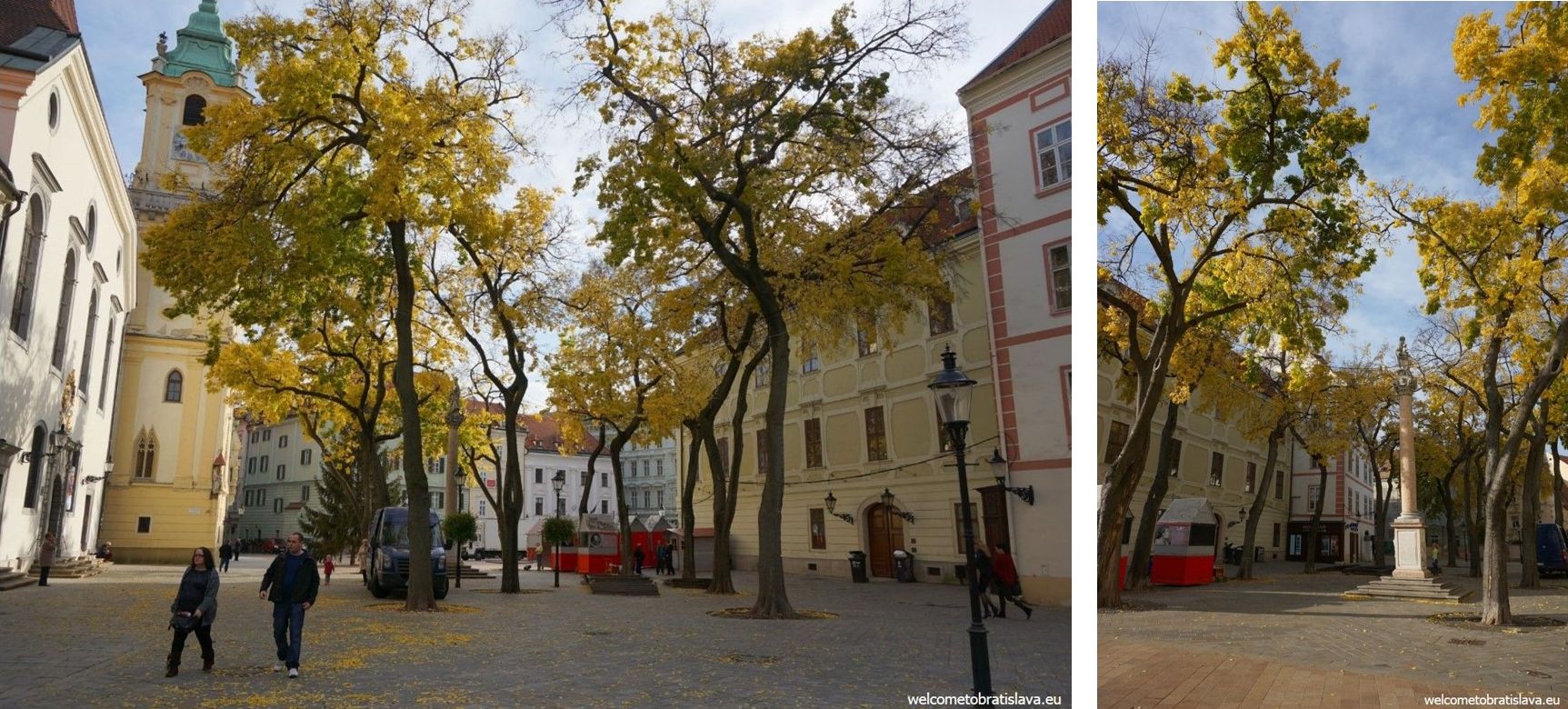 POSTOVA STREET
You can find Poštová street when walking from the Hodžovo square, where our Presidential Palace is located, towards the Old Town. It intersects the Obchodná street which is also known for some restaurants (for example our traditional Slovak Pub is located here).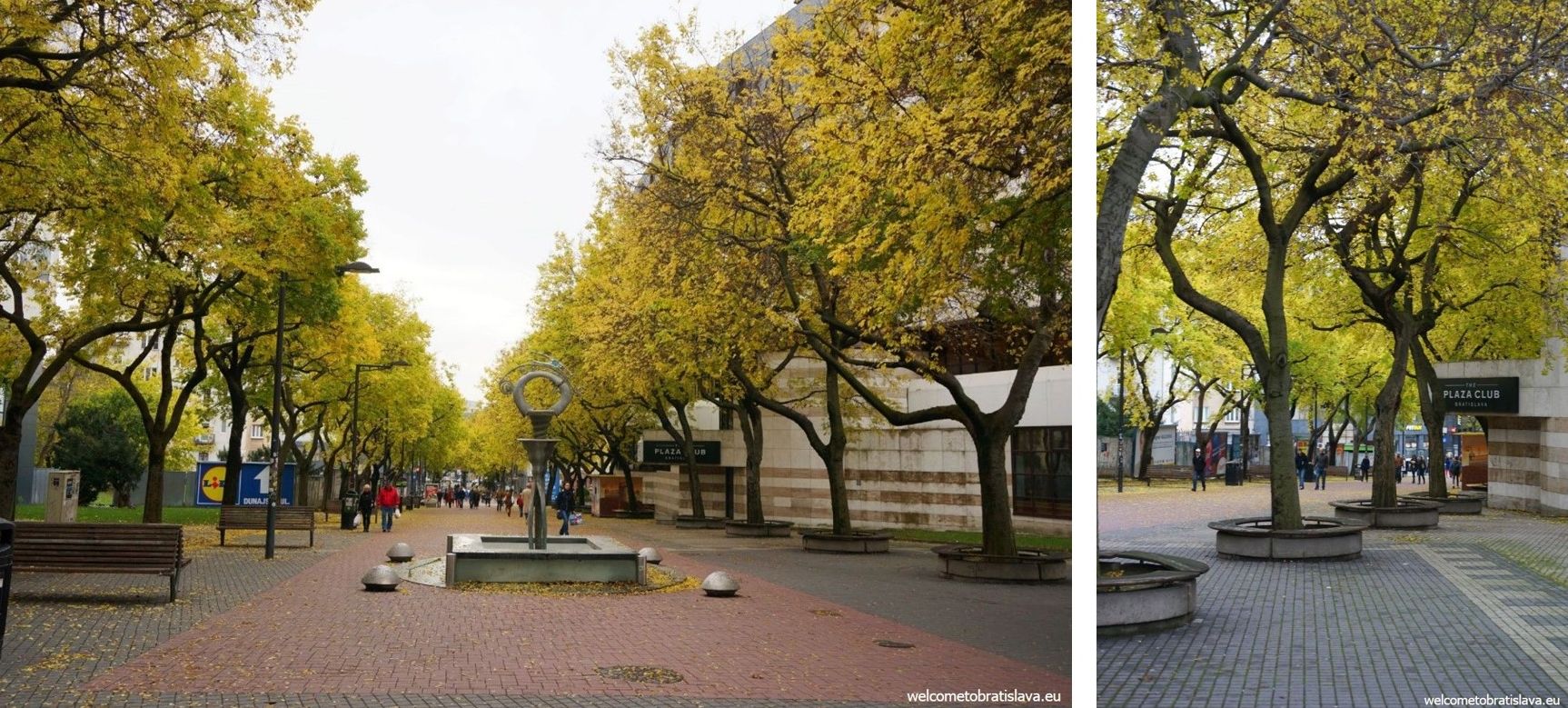 ST. MARTIN'S CATHEDRAL
Our biggest, oldest and most famous cathedral. It is best known for being the coronation church of the Kingdom of Hungary a few hundred years ago. The cathedral has an amazing interior and a crypt with catacombs which are quite an experience to visit. It was built right next to our medieval walls. These are occasionally opened to public and you can find small local pubs and sellers there. In winter, part of the Christmas markets' stands are placed here, too.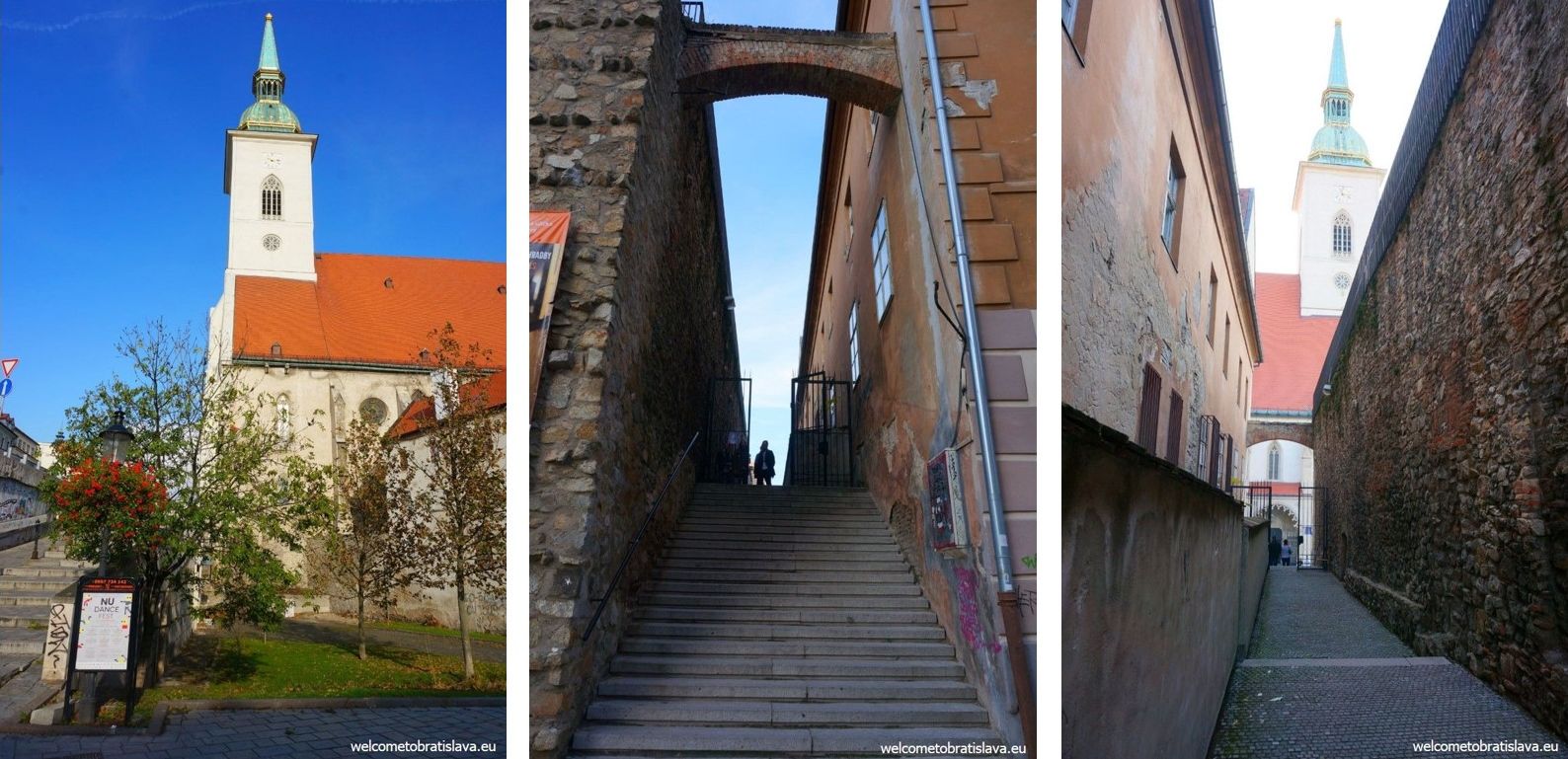 BRATISLAVA CASTLE
When you want to go for a walk, a place where you can have one of the biggest (not just) visual experience, is our castle. Especially in autumn, as it is built on a hill with such a nice nature. You get to have an amazing view as well. There are more paths you can choose to get there from our center as well as more alternatives to walk around – we recommend not to miss the walk along the medieval walls 🙂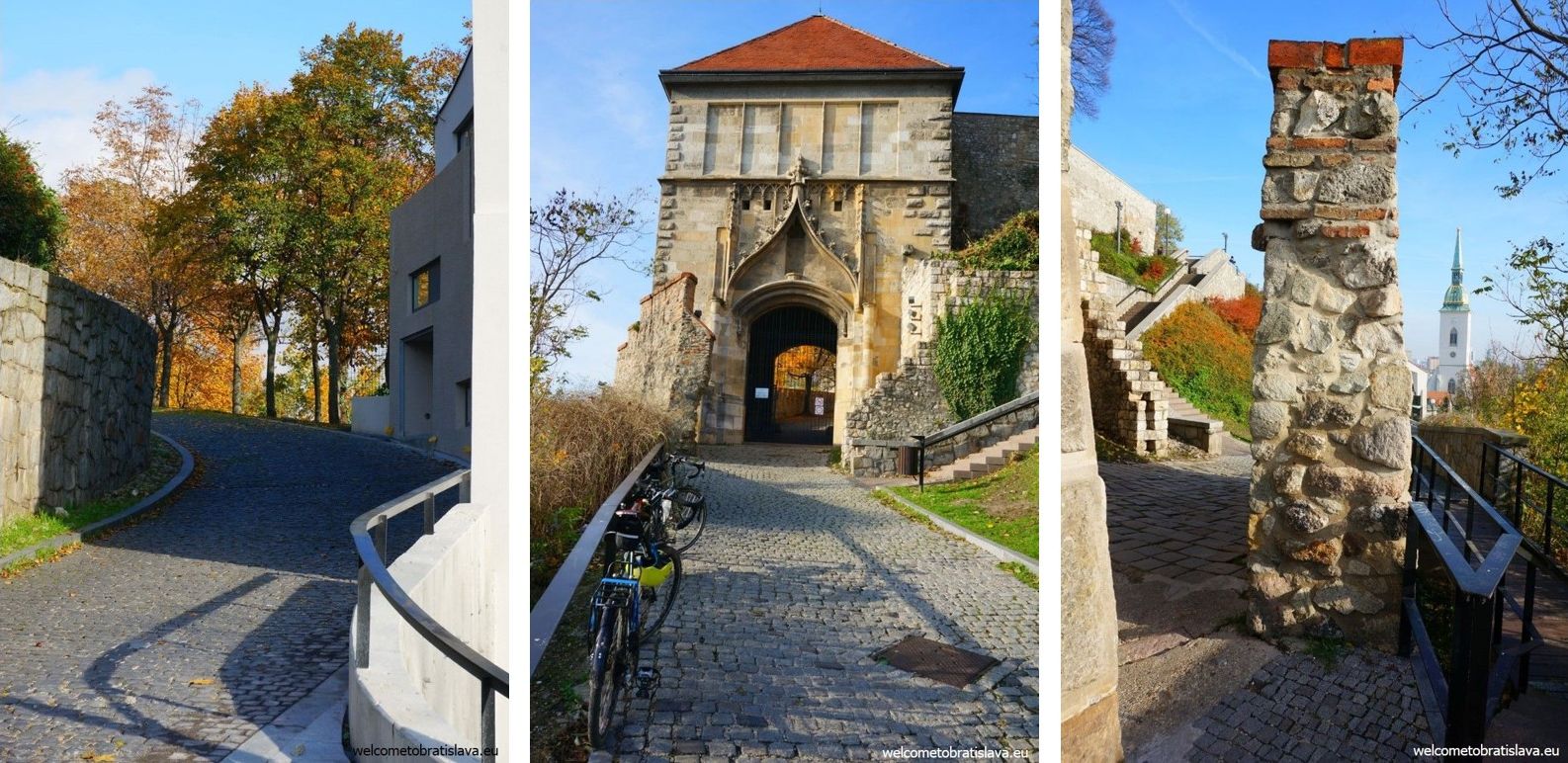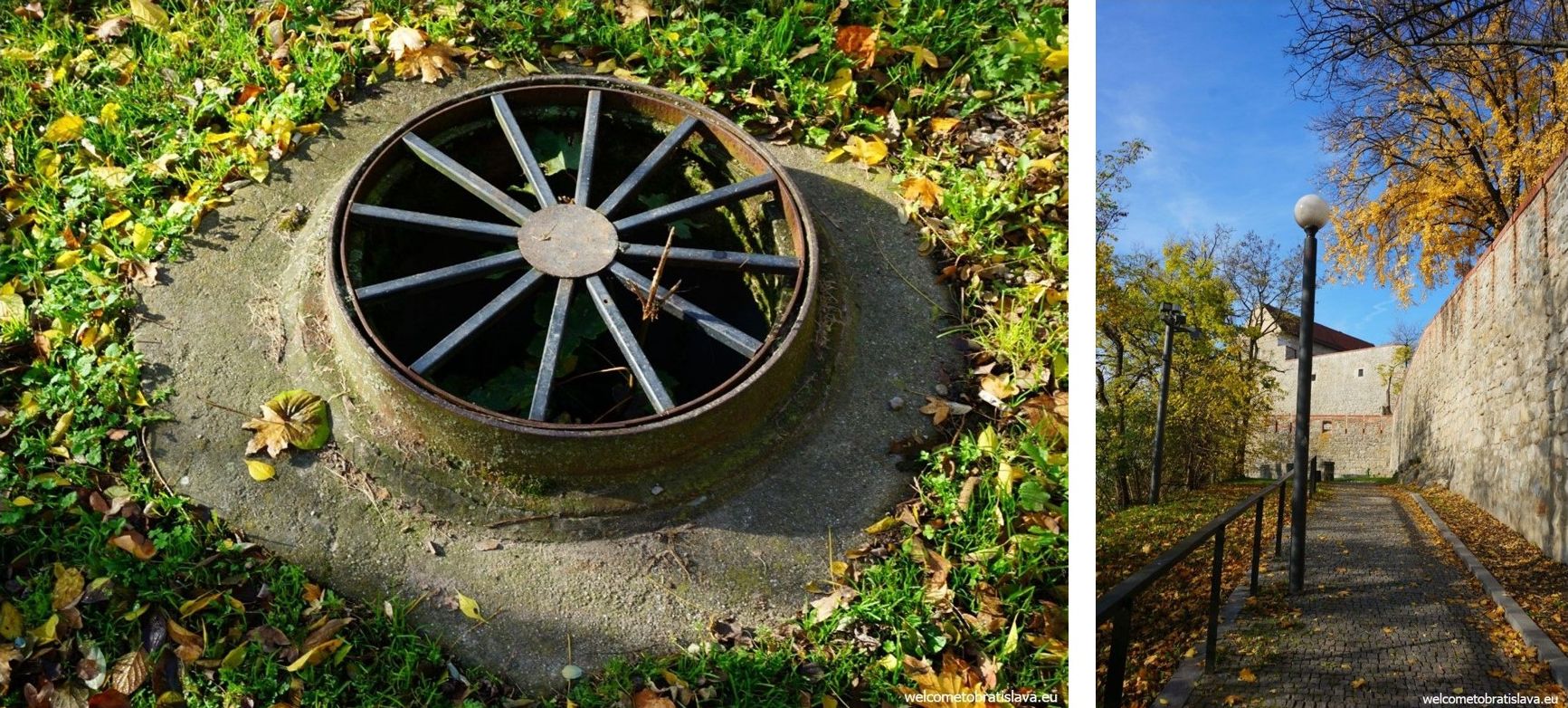 GARDEN OF JANKO KRAL
Locals know this place as "Sad Janka Kráľa". It is a park between Aupark, one of our shopping malls, and Tyršovo nábrežie, an embankment near the Danube river, and from where you can enter our UFO Tower. Because of its great location it is often visited by sporty people, families with kids, couples and folks hiding when sunbathing or having a picnic in the summer.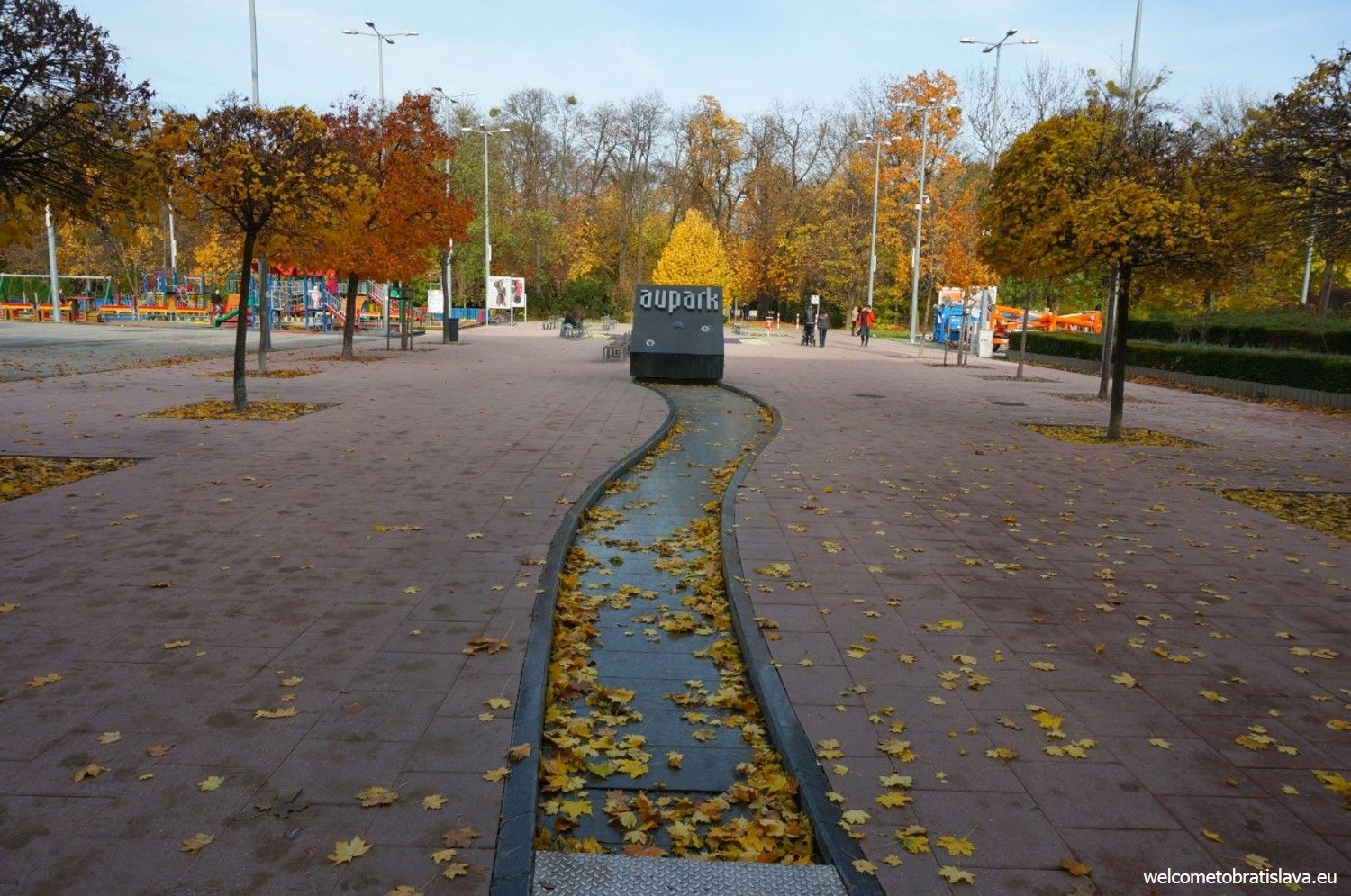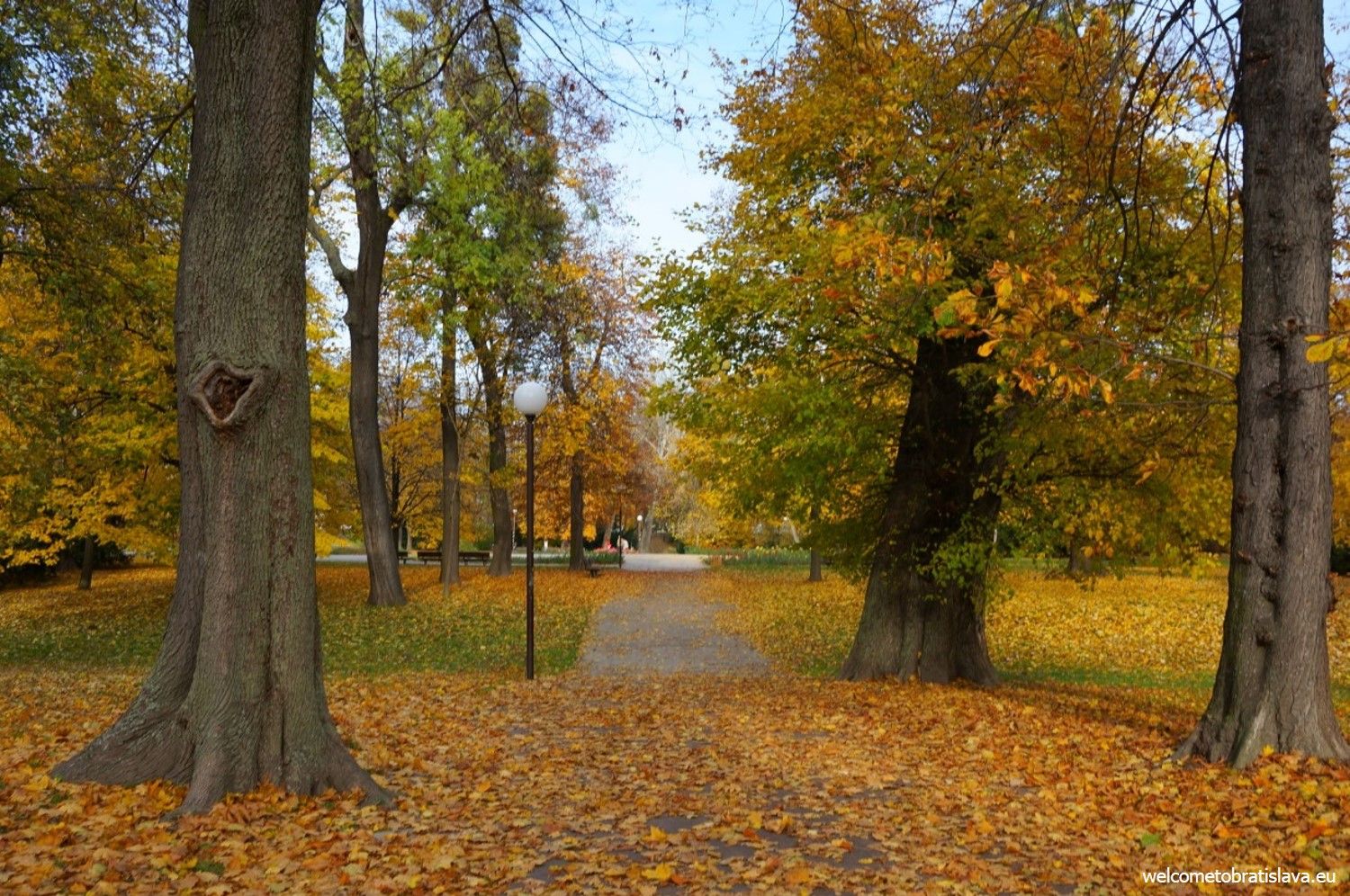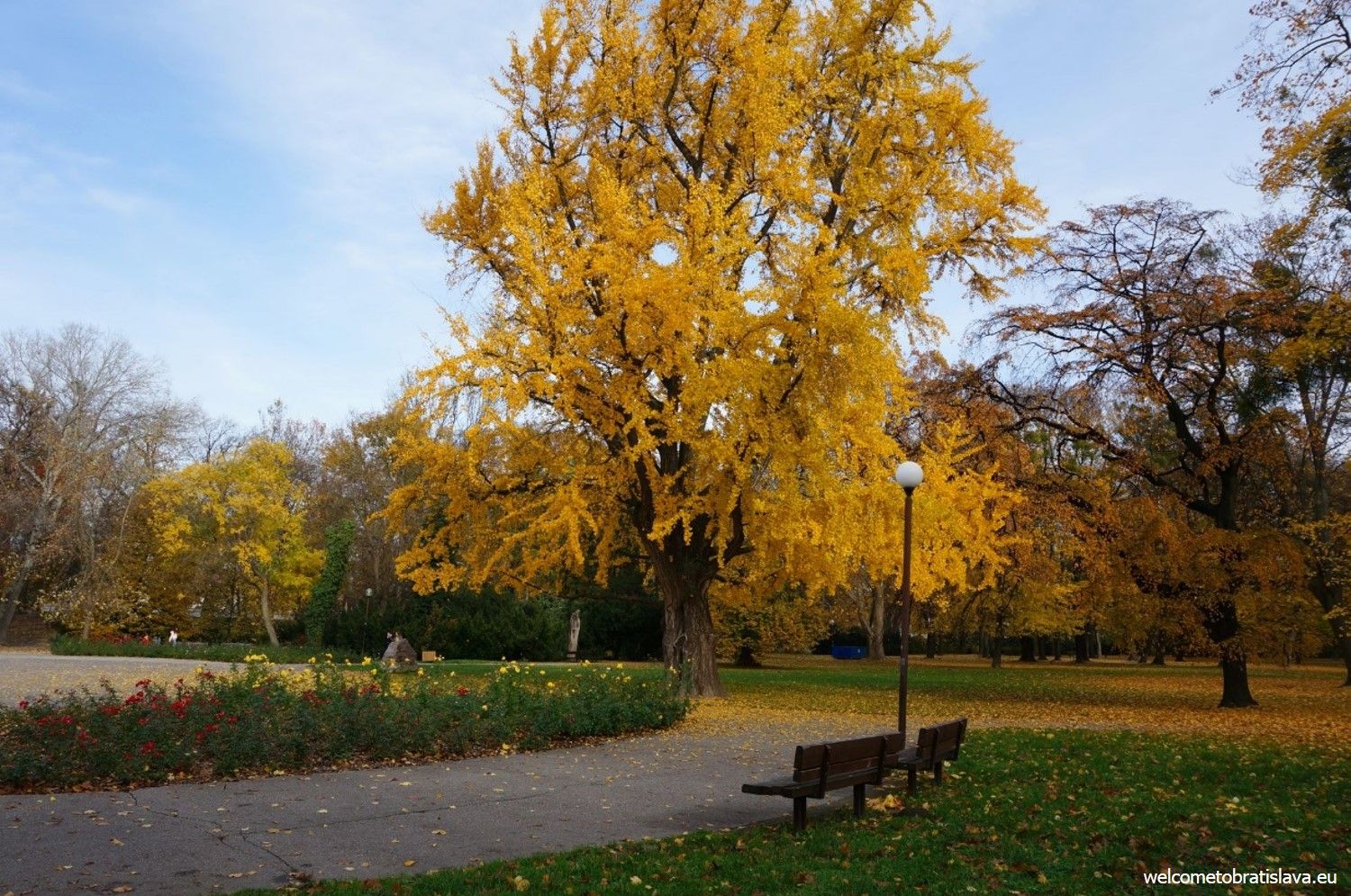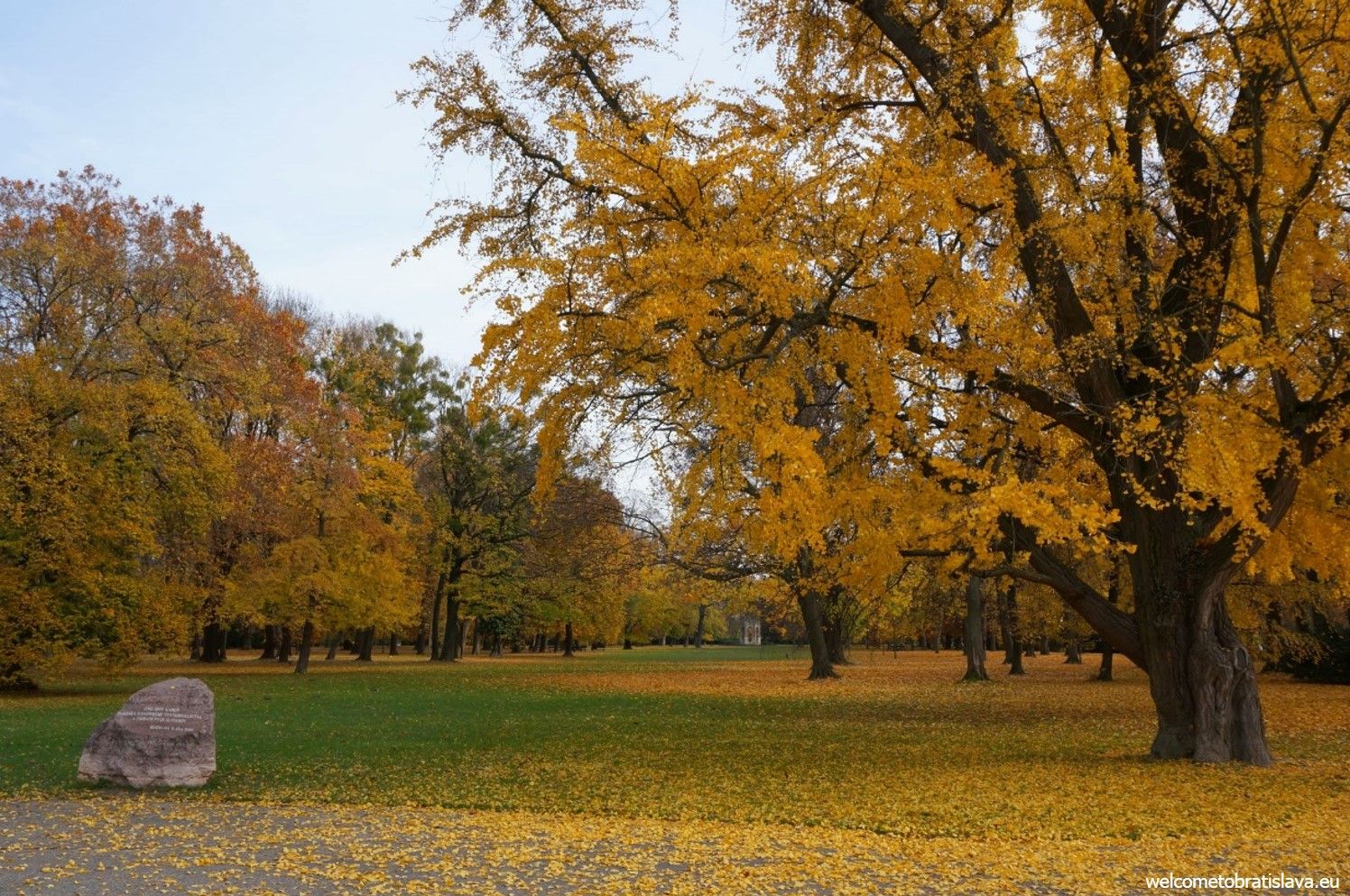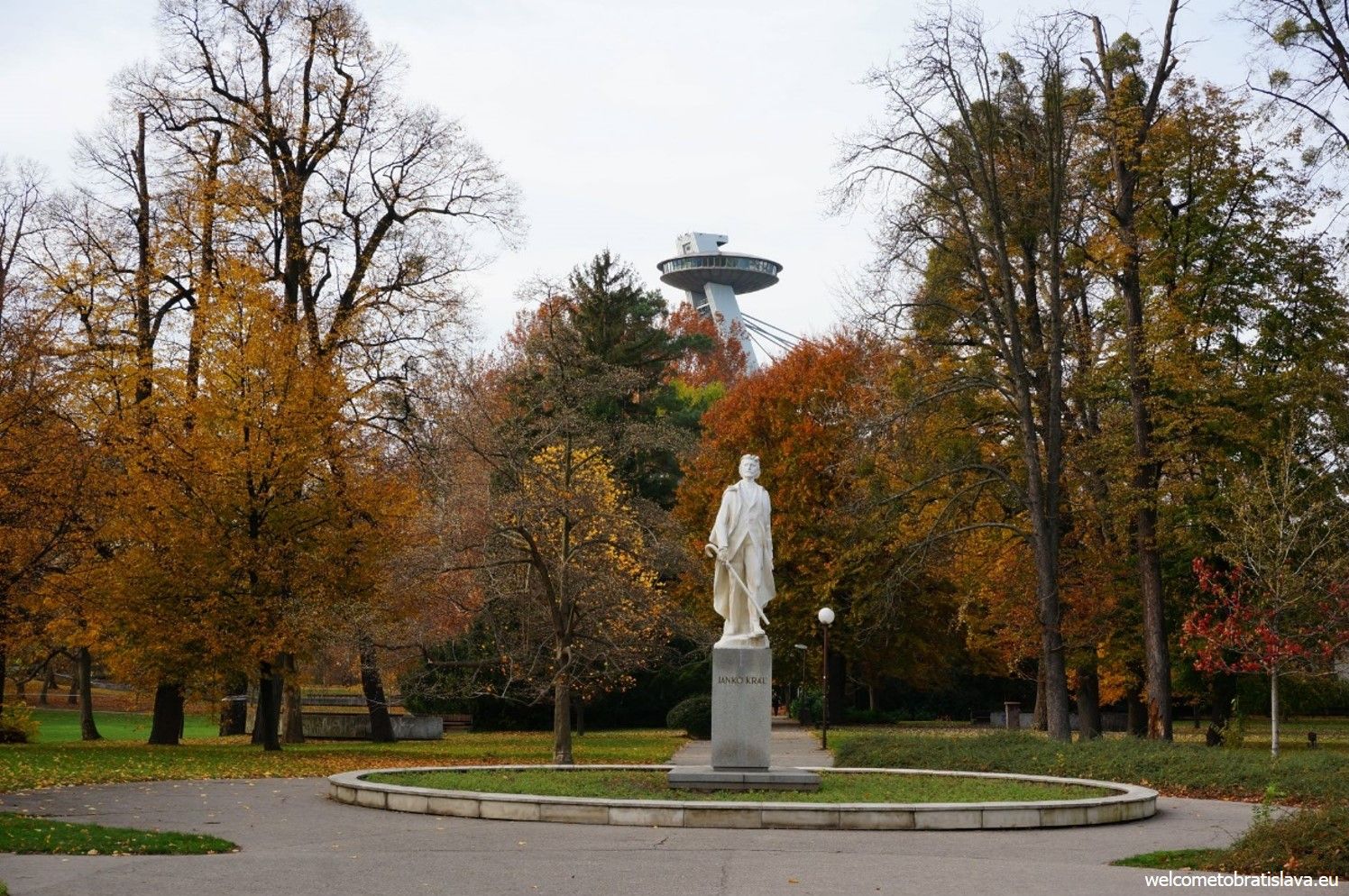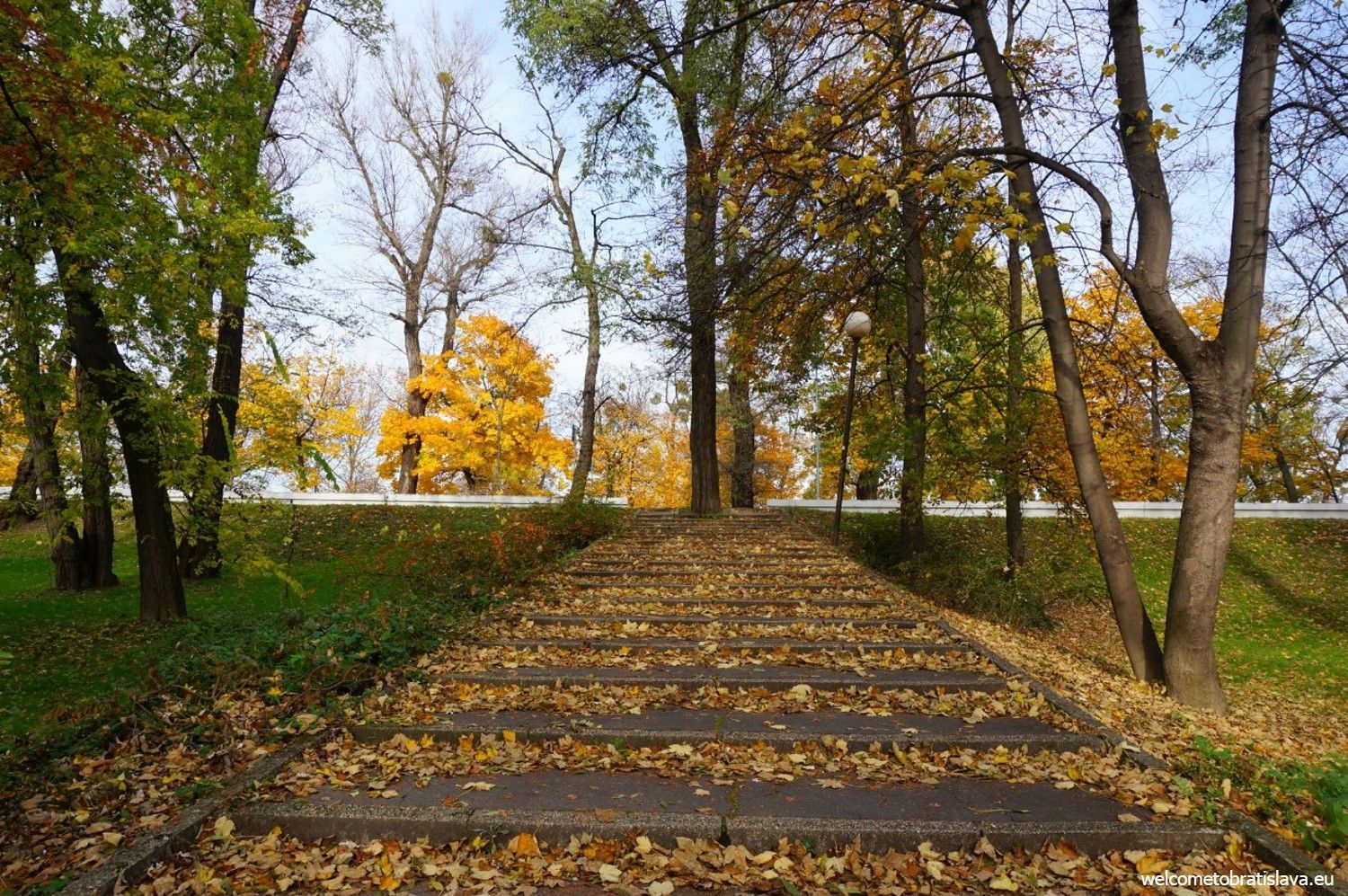 TYRŠOVO NÁBREŽIE
You can get here by walking through the Bridge SNP from the city center towards the UFO Tower. You have a breath-taking view on Danube, our Castle, St. Martin's Cathedral and the UFO Tower all at once.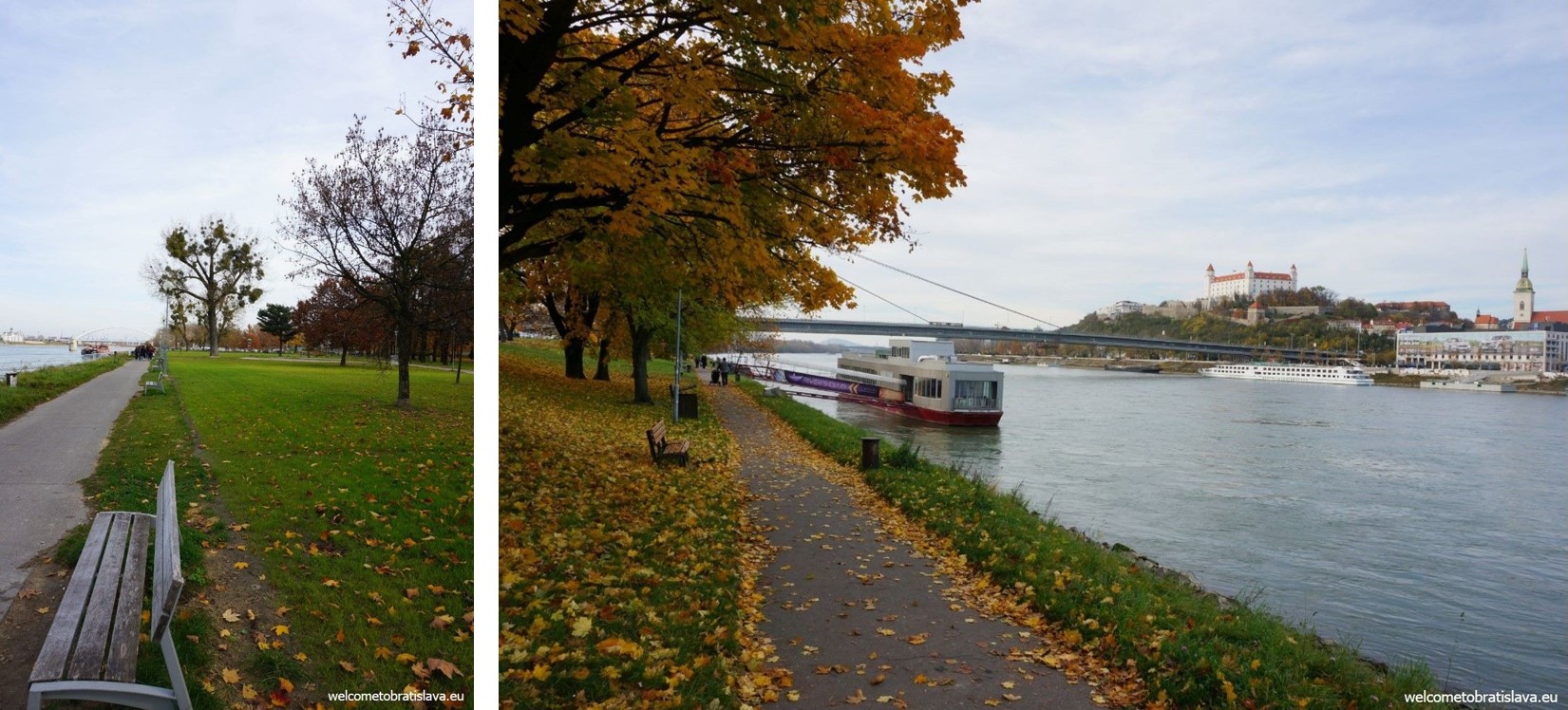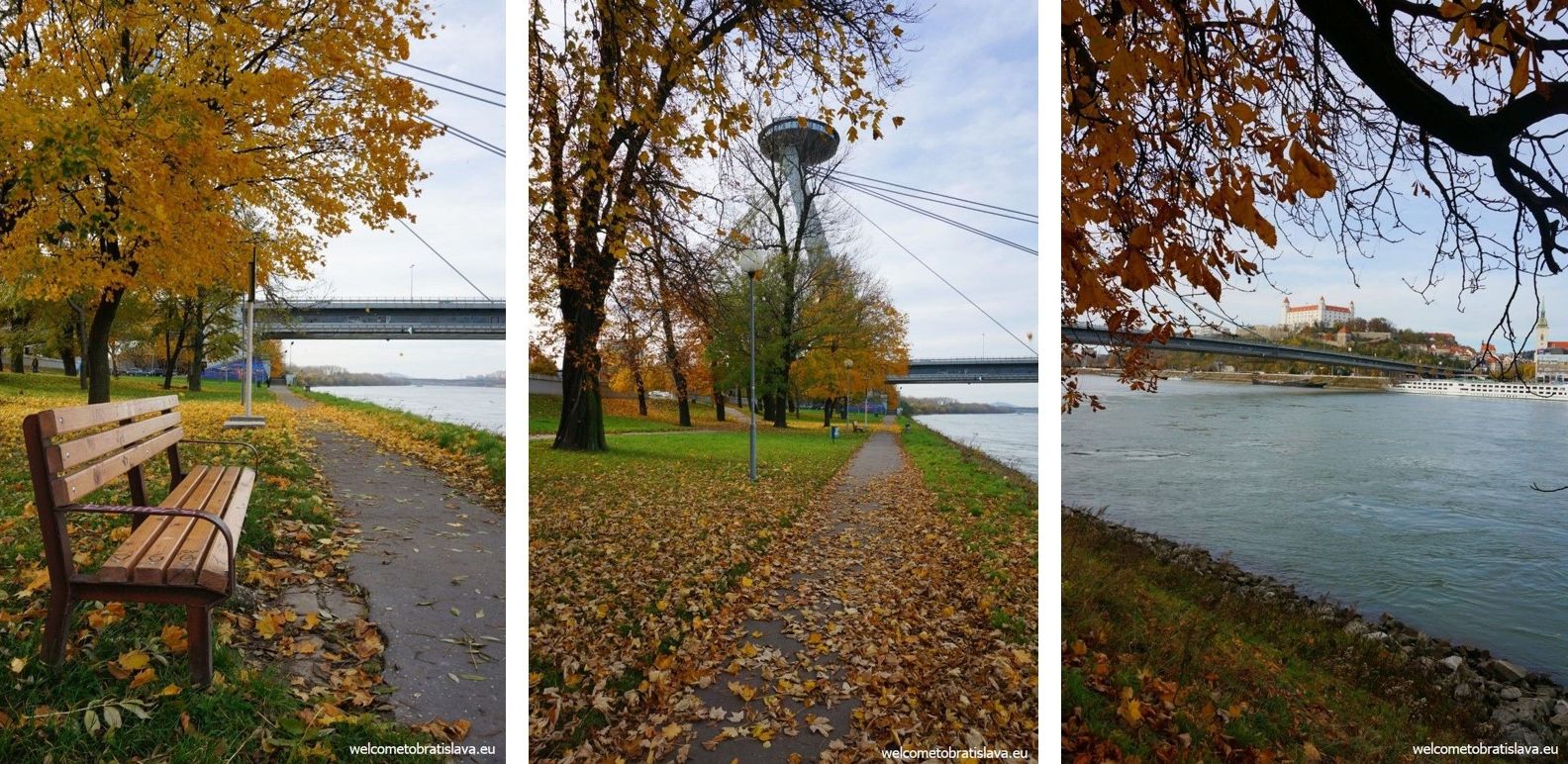 WALKING THROUGH THE BRIDGE SNP (UFO BRIDGE)

PRESIDENTIAL GARDENS
This French garden is in the back of our Presidential Palace. It is also known as the Grassalkovich Palace and is one of the most popular public parks in Bratislava. The whole area has nice paths to walk around, full with old trees and well maintained lawn. It has a playground for kids, modern statues for art fans and many benches for those who like to read a book in nature.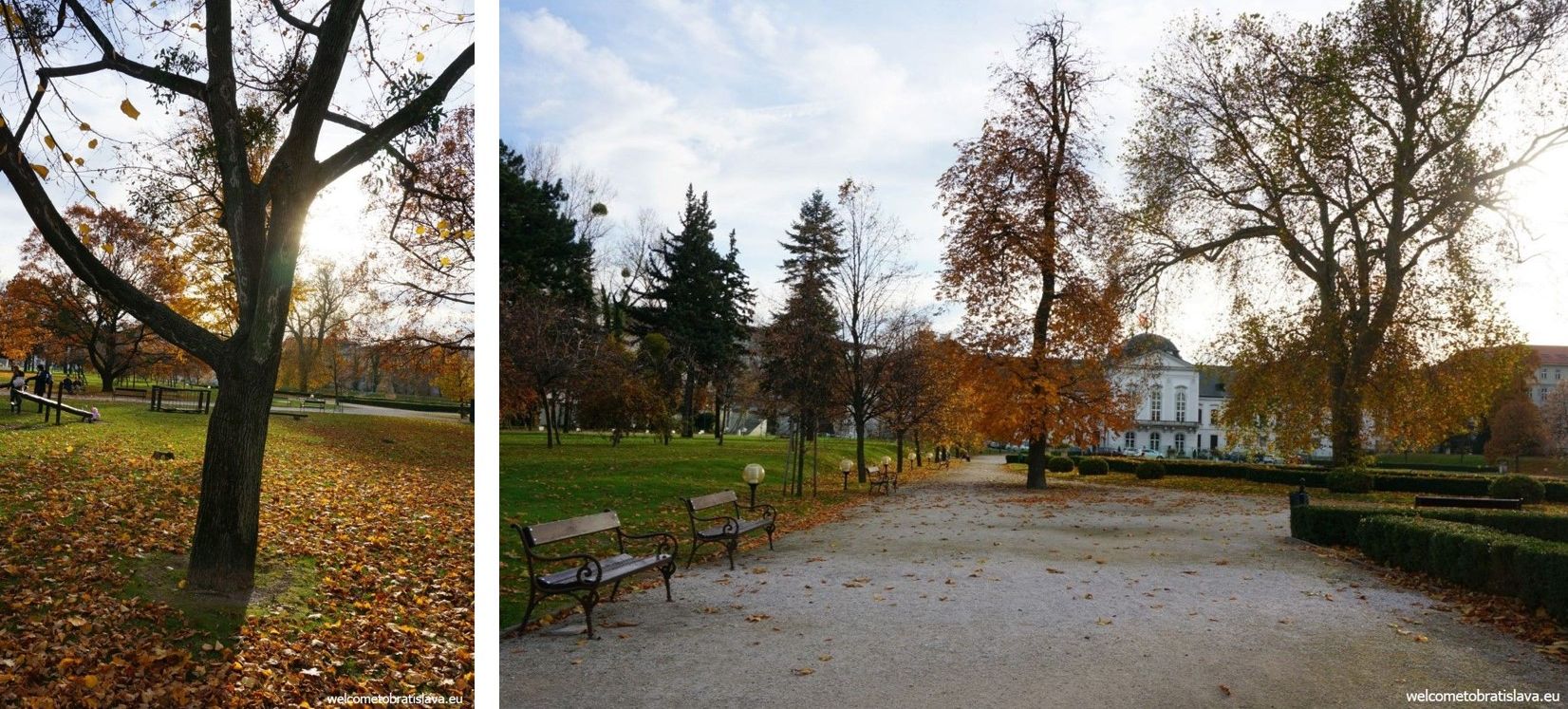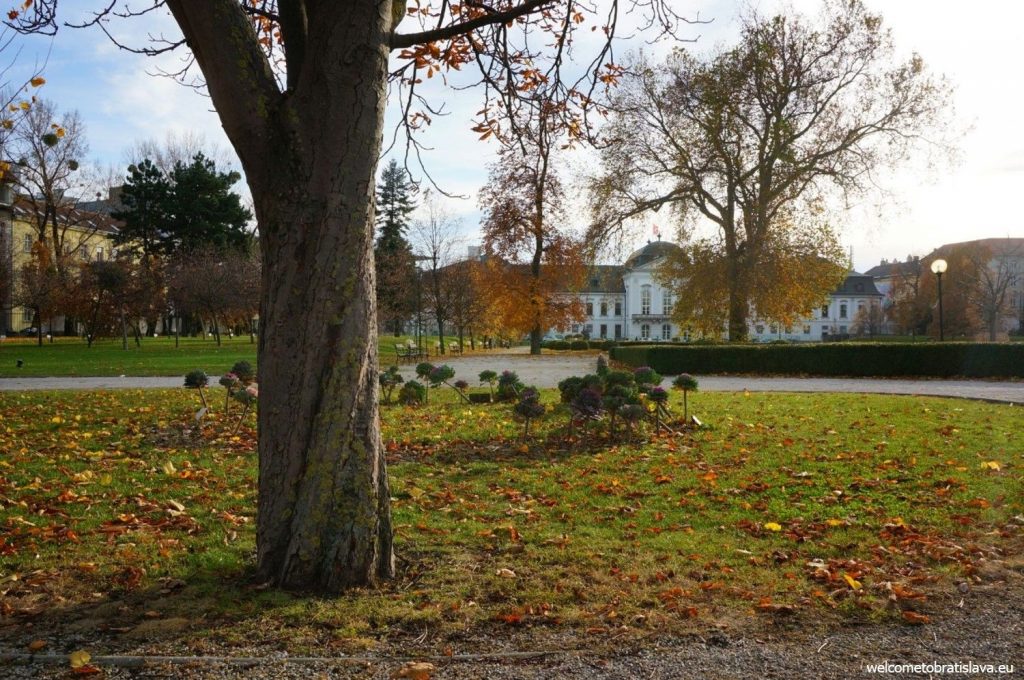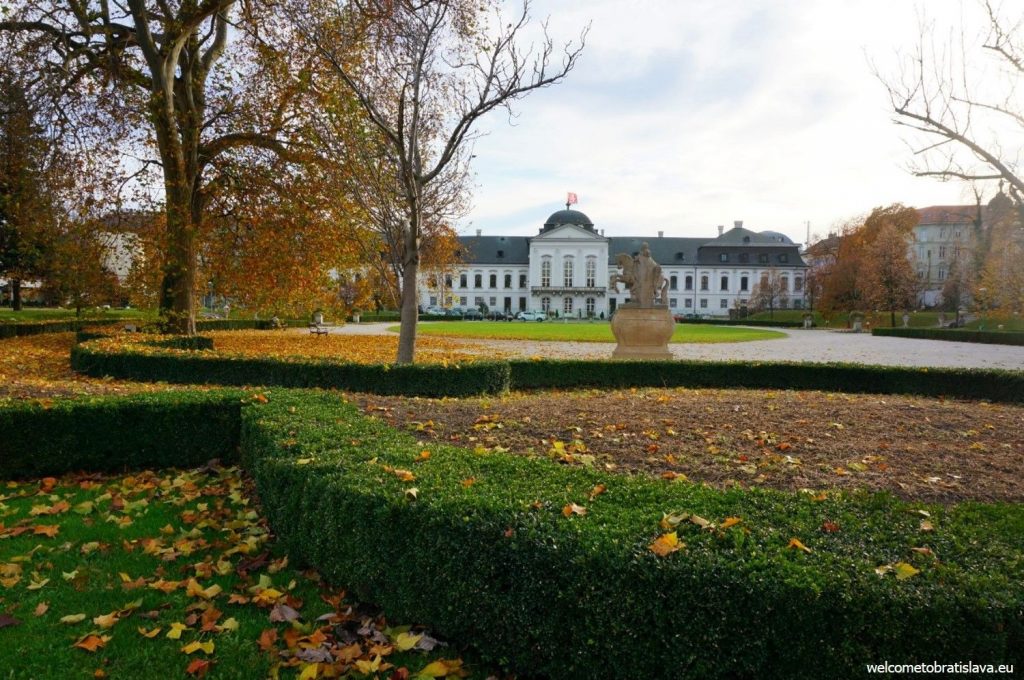 SLAVIN
Taking a walk (or a trolley bus) to Slavin should definitely be on your to-do list once you are in Bratislava. It is a memorial monument and military cemetery of Soviet soldiers who fell during the World War II. It offers a panoramic view on the whole city.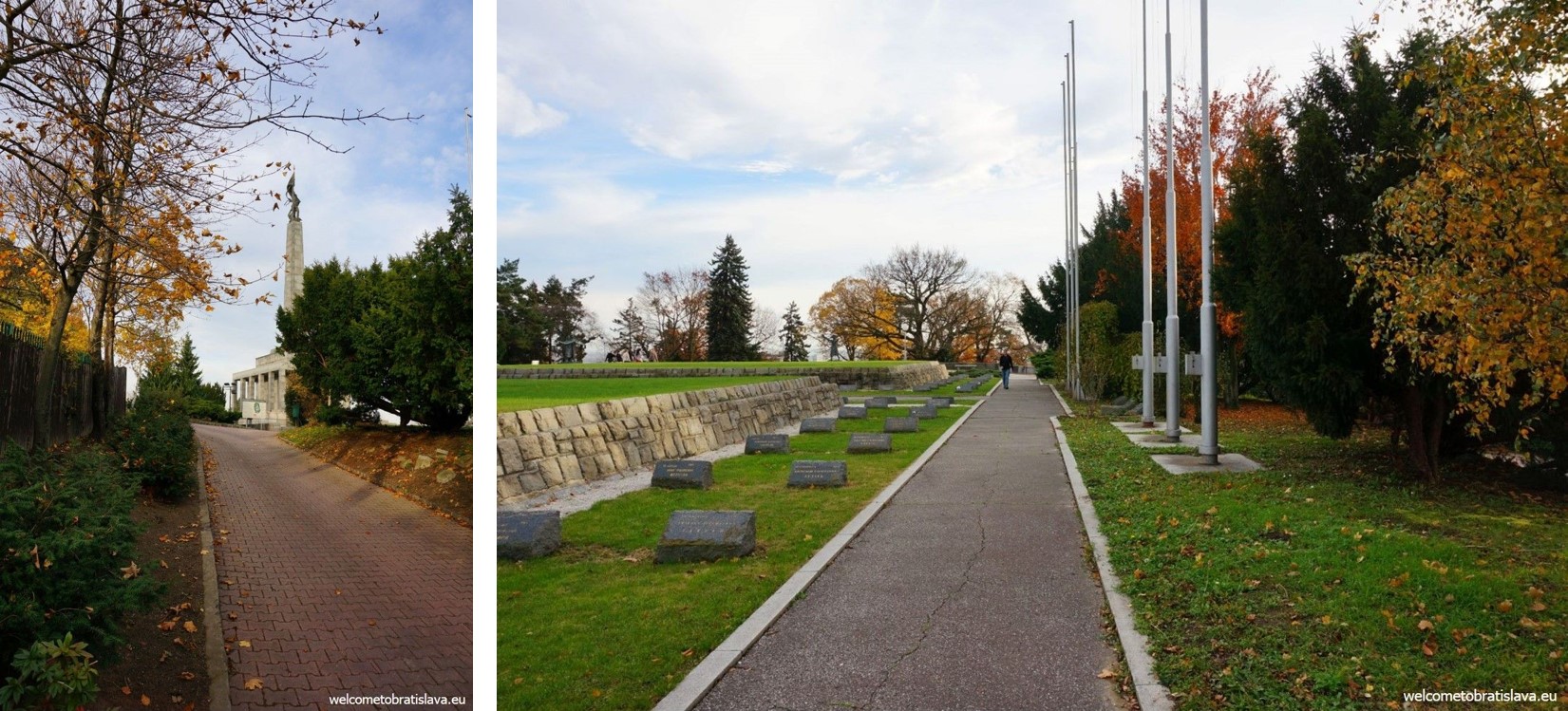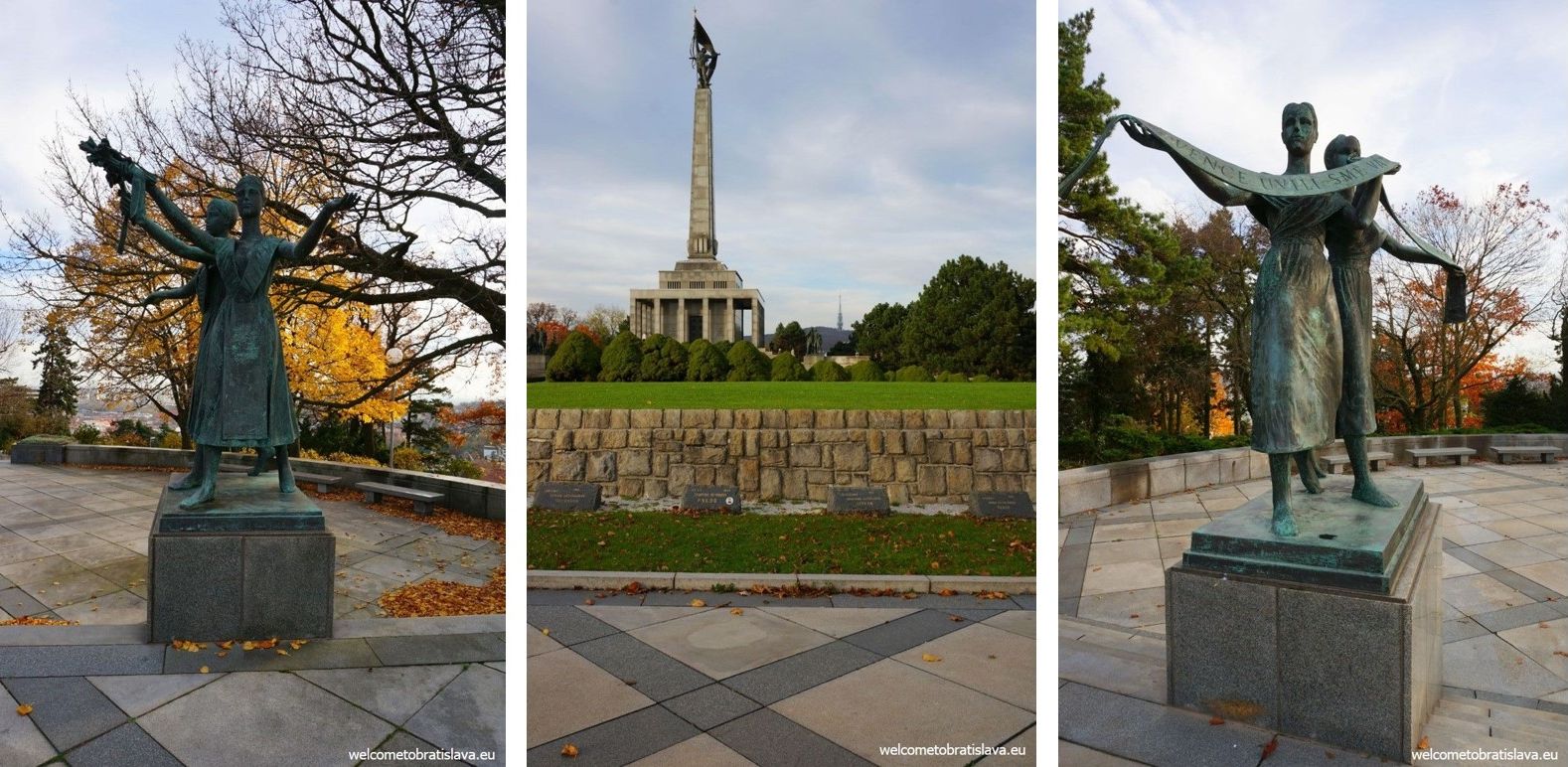 HORSKY PARK
Horsky Park is a city park in the Old Town district. However, unlike other parks in Bratislava, this one is specific, as it is practically in the city center while providing a pristine environment, original flora and fauna that remained untouched for almost 150 years. It is popular among locals who like come here for running, cycling or to take walks. The whole project of the park was led by the Pressburger mayor Henrich Justi (Pressburg is the old name of Bratislava) and performed by volunteers whose aim was to transform Pressburg to a greener city. You can find the Bratislava's church on Calvary, a Lourdes cave, an outdoor gallery of art, a traditional local pub or a gamekeeper's house with a small cafe and a playground for kids in the area, too.
ZELEZNA STUDNICKA
Feeling like going to the nature but you don't want to travel far away? Here's a great tip: visit Zelezna Studnicka which is part of the city's forest park, offers various attractions for leisure trips and sport activities and is also great for those who want to arrange a date outside of the city (but still in Bratislava).
Author: Maria Kecsoova