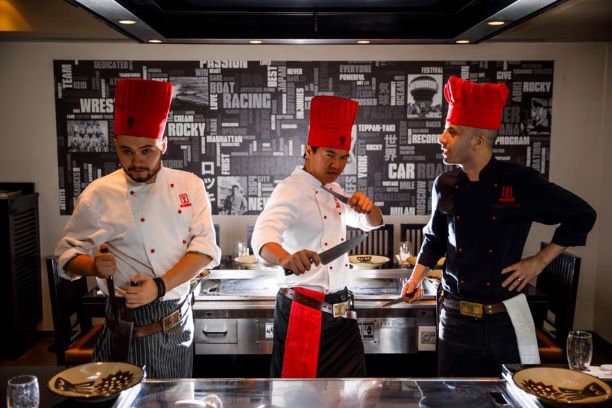 Come to this place if you look for a unique dining experience with chefs cooking at your table. This traditional Japanese teppanyaki restaurant will please your taste buds with amazing meat, sushi from fresh fish and sea food and house specialties, and your eyes as well – you will be entertained as a bonus! Simple Asian cuisine based on quality ingredients is what the philosophy of Benihana is about. Let's be honest, not much can beat live cooking in the gourmet world – and you don't have many places like that in Bratislava. If you want to try something different, Benihana is the place to go.
LOCATION
You will find the restaurant 15 minutes away from the very city center by walking. If you use public transport, get off at the "SAV" stop – the ride will take you a few minutes only. It is close to the Bratislava main train station, set in a calm area of Hlboká cesta.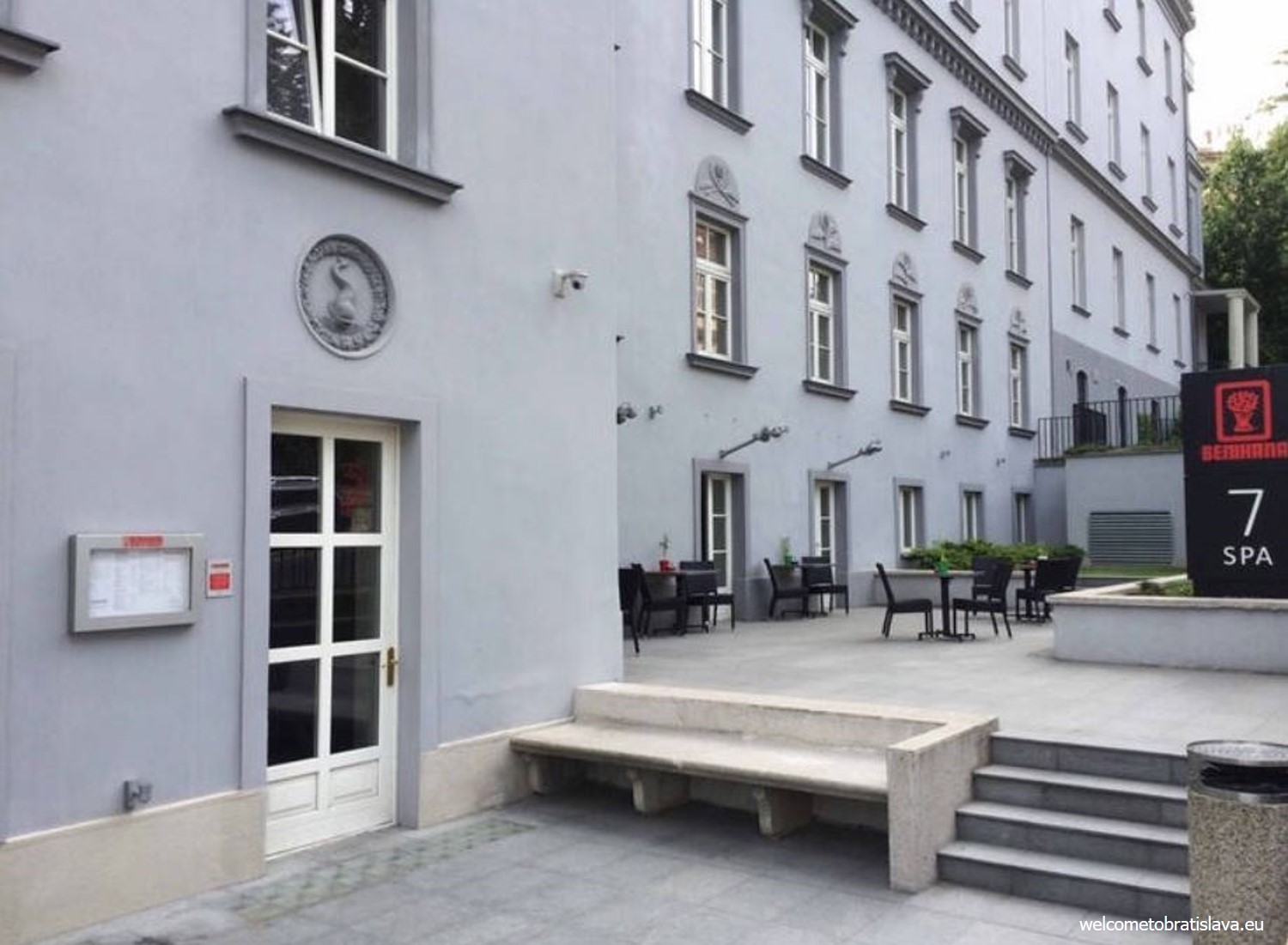 INTERIOR
Once you step in, the stylish decor will move you to Japan. The restaurant has a very clean and modern look, yet is quite warm and serene.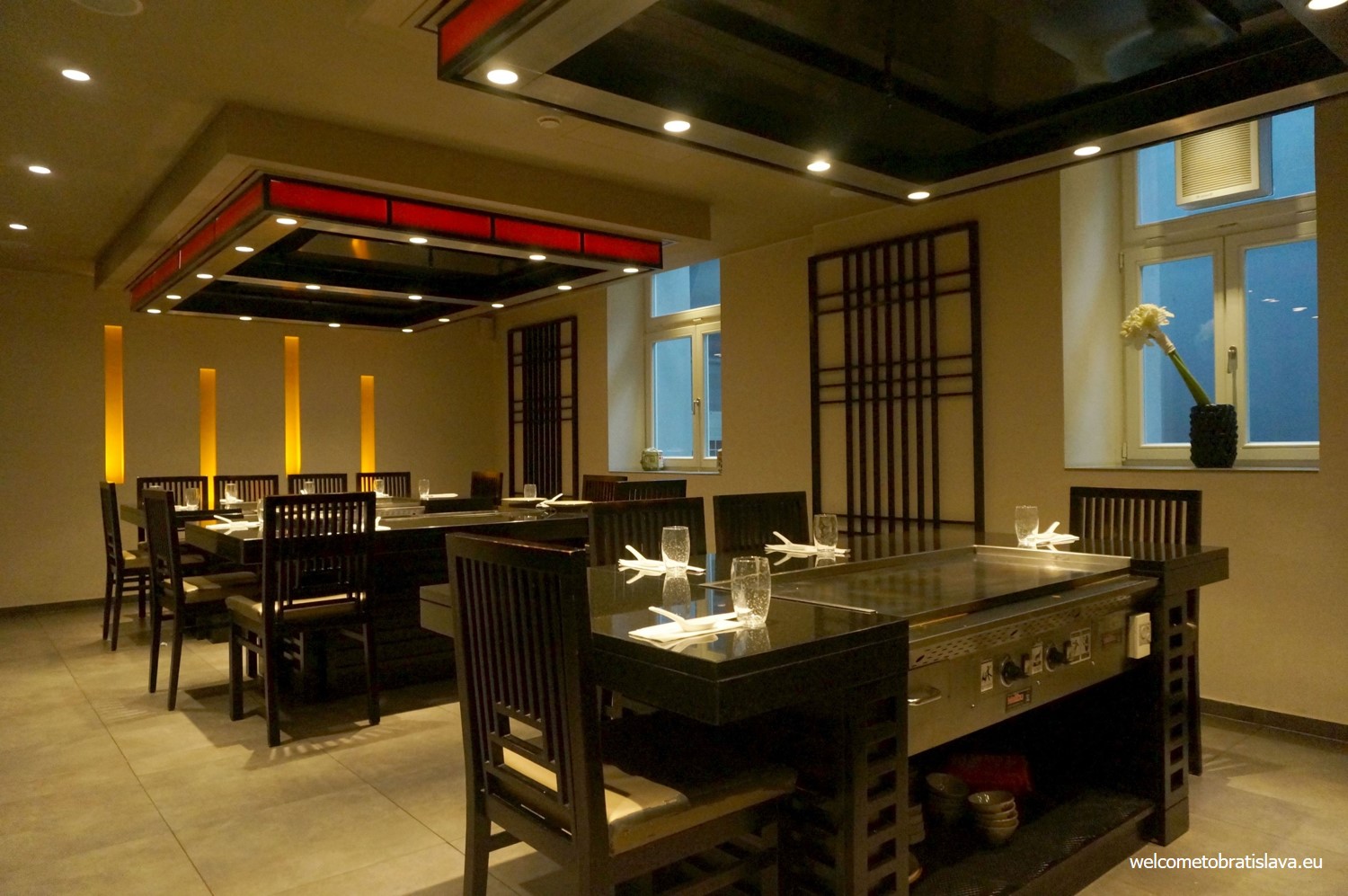 Every table has a stainless steel teppanyaki surface and seats up to 6 people. It's ideal to come here as a group. Take your friends or family – children will absolutely love it! It is suitable for business dining meetings, too. However if you are just a couple, you might end up being seated at a table with other people. That's why we recommend to always make a reservation – especially if you plan to come here with your date :)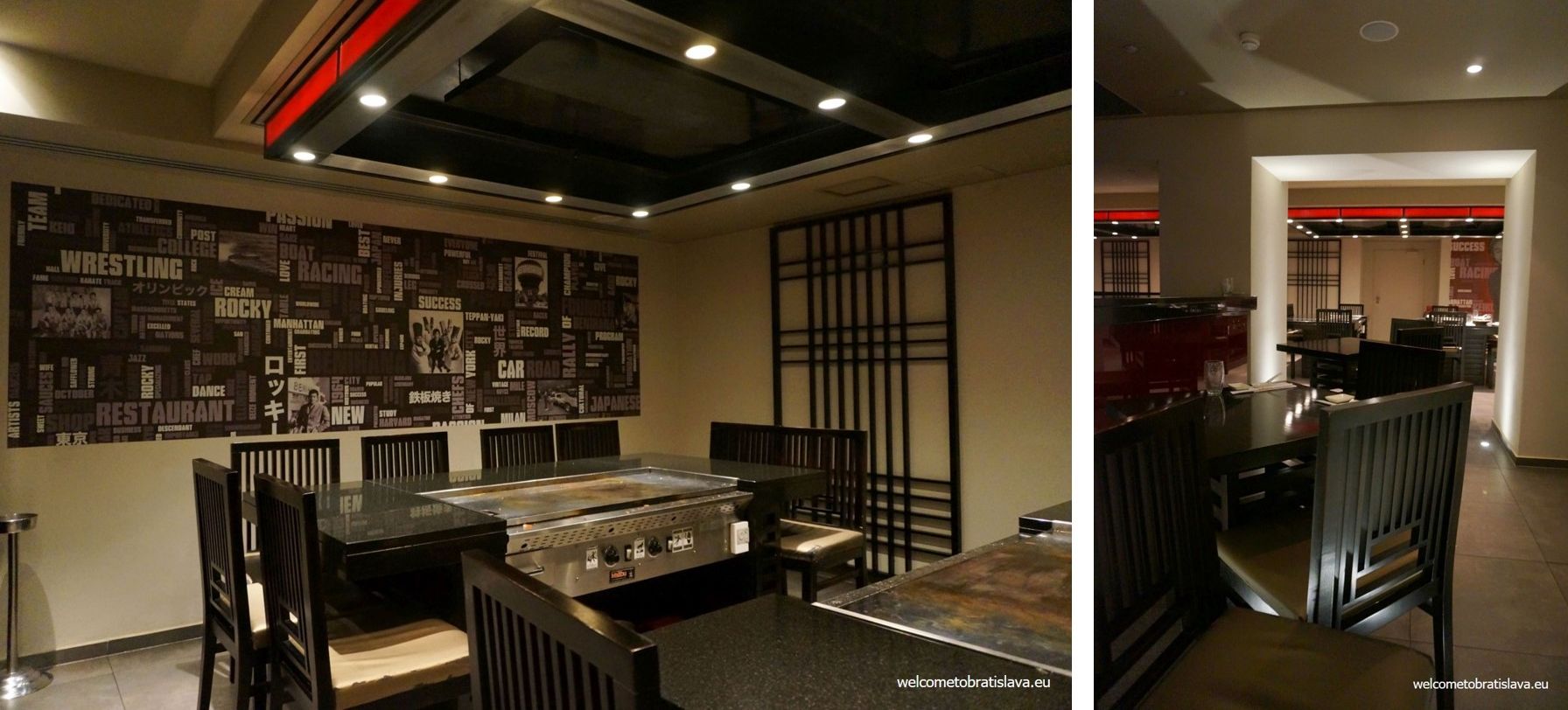 WHY IS BENIHANA SPECIAL?
Have you seen onion being put on fire? What about having the head chef throwing shrimps to your mouth once he's done fast chopping in front of your eyes? Benihana's concept is providing a culinary show conducted by professional chefs while you sit by the table. Watch how your food is being cooked and served directly onto your plate while having a conversation and a lot of laugh!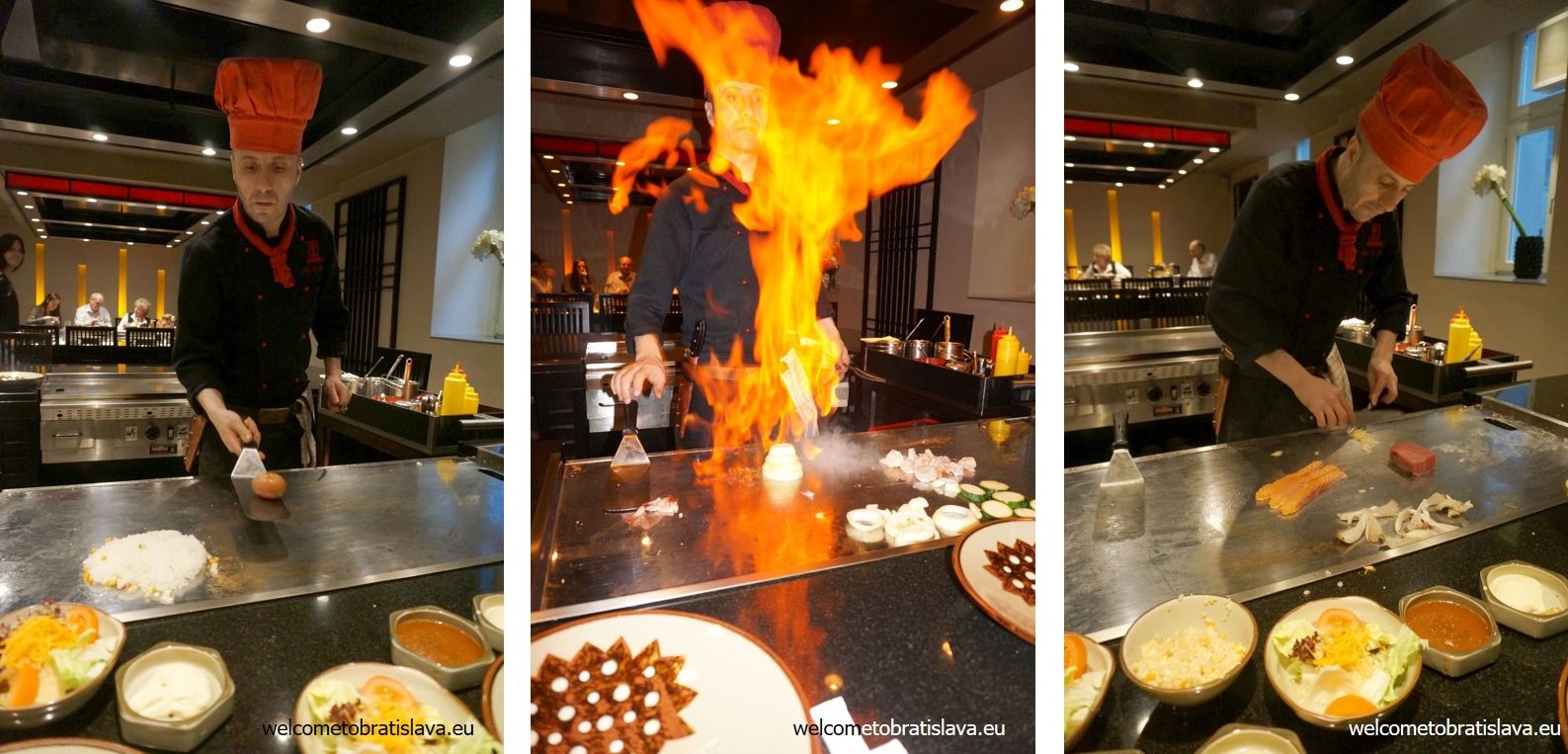 If you like fresh, basic tastes, Benihana will be a delight to you. This is what the restaurant focuses on.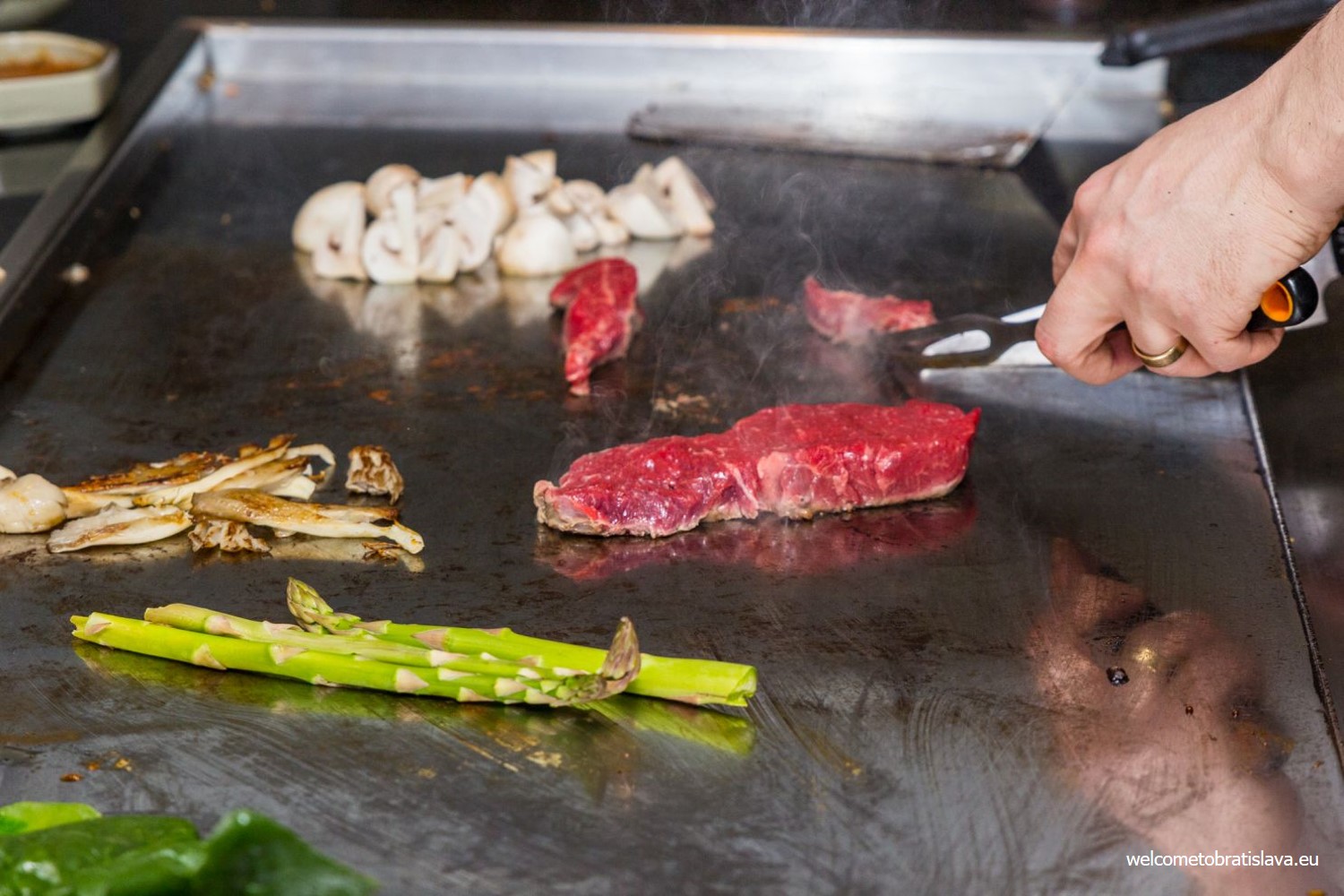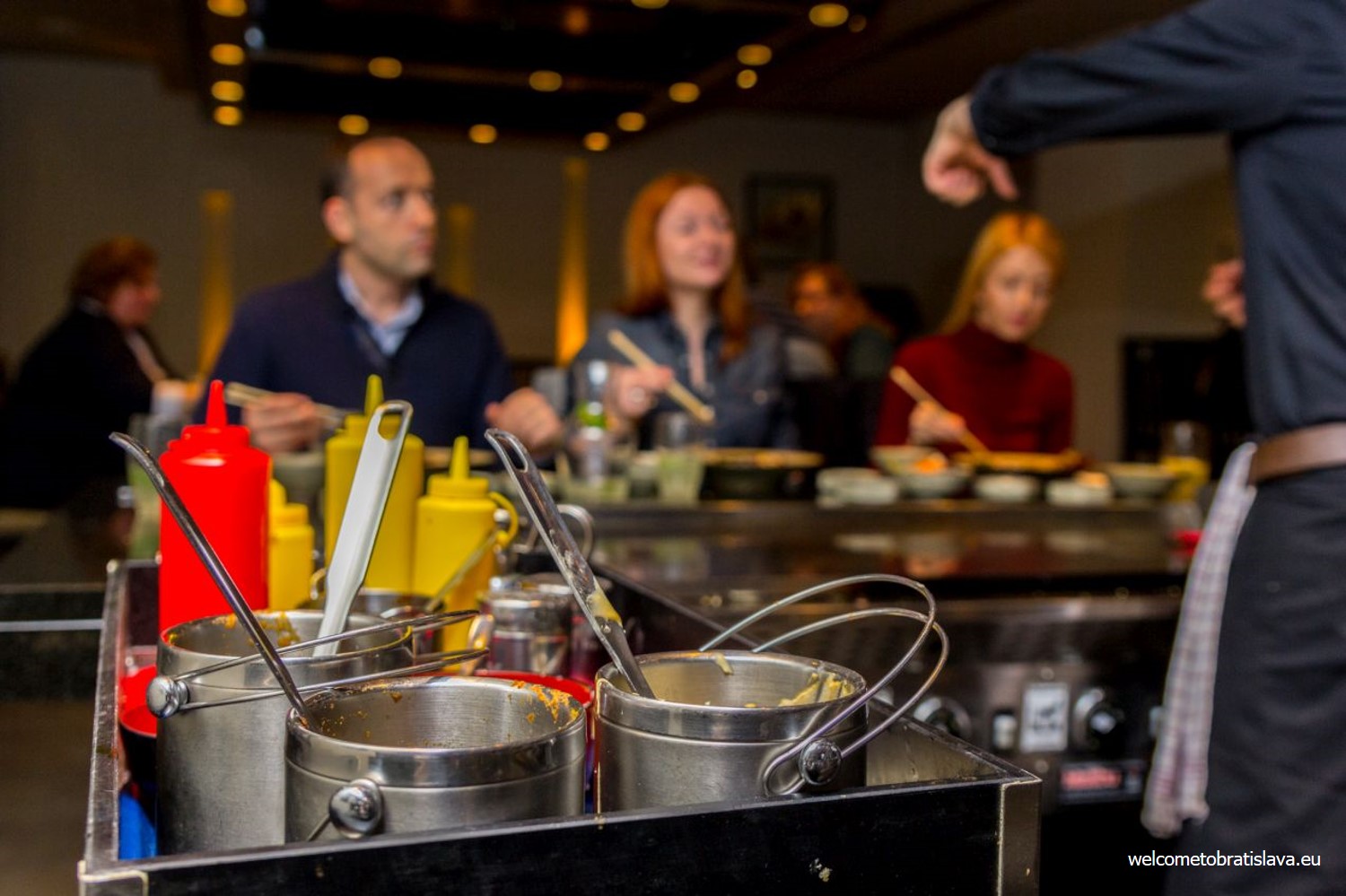 WHAT TO HAVE IN BENIHANA?
Benihana's menu offers a wide choice of tasteful meals from soups and appetizers to specialty of the house. Enjoy teppanyaki favorites like Hibachi steak, chicken, salmon or other fish, as well as sushi and sashimi or Udon noodles.


Whether you are into meat, fish or prefer vegetarian meals, you will surely find something here.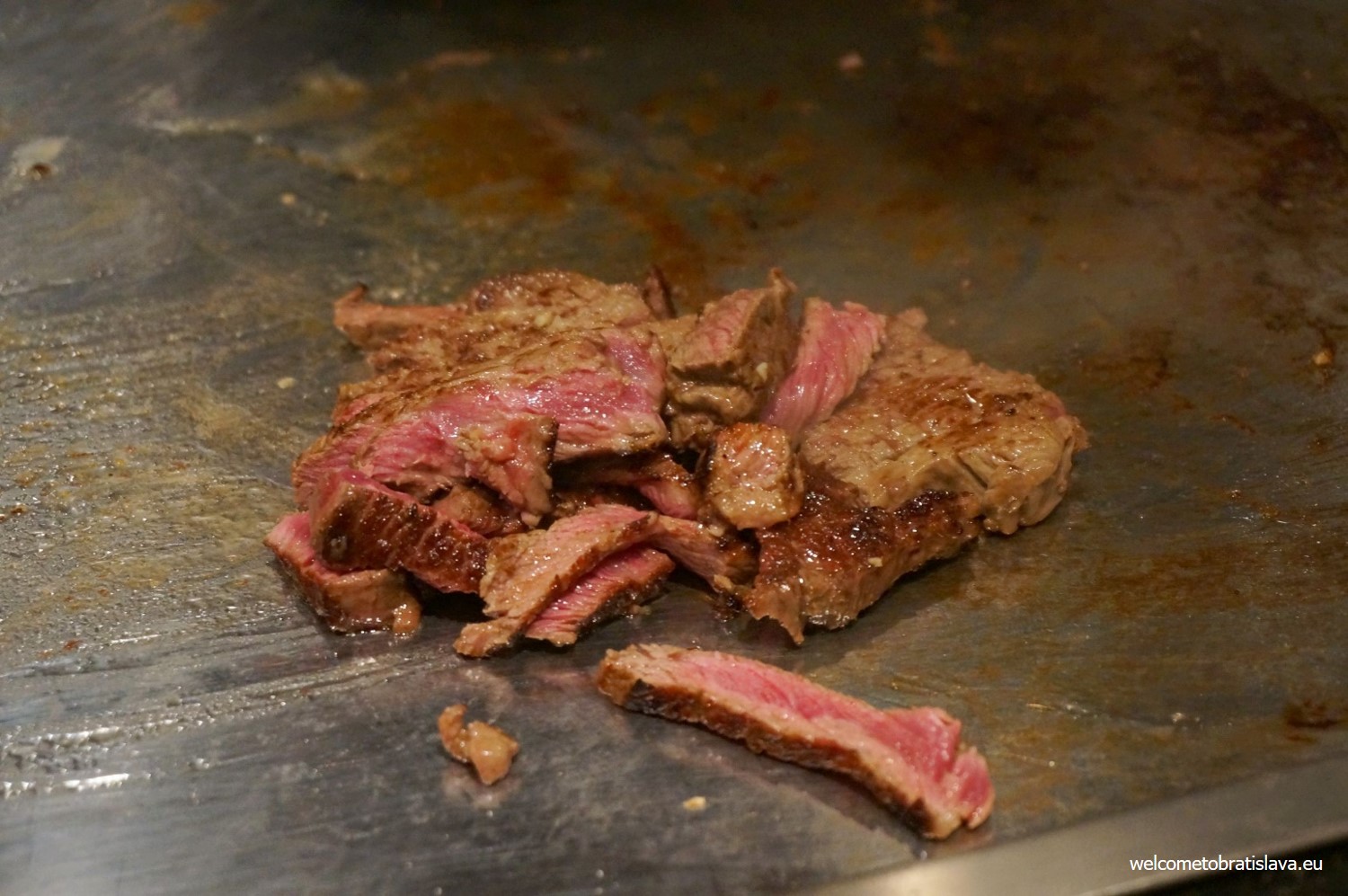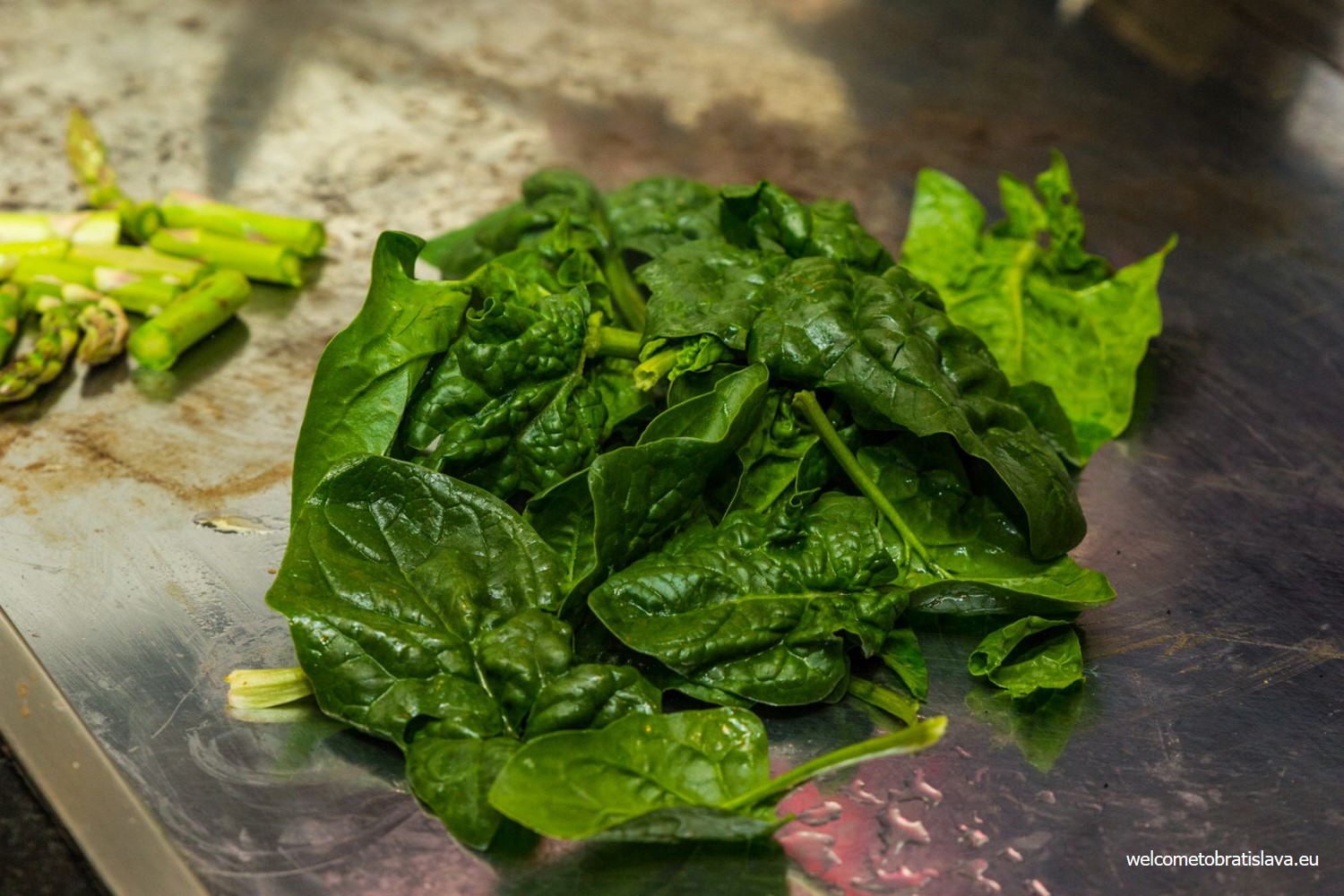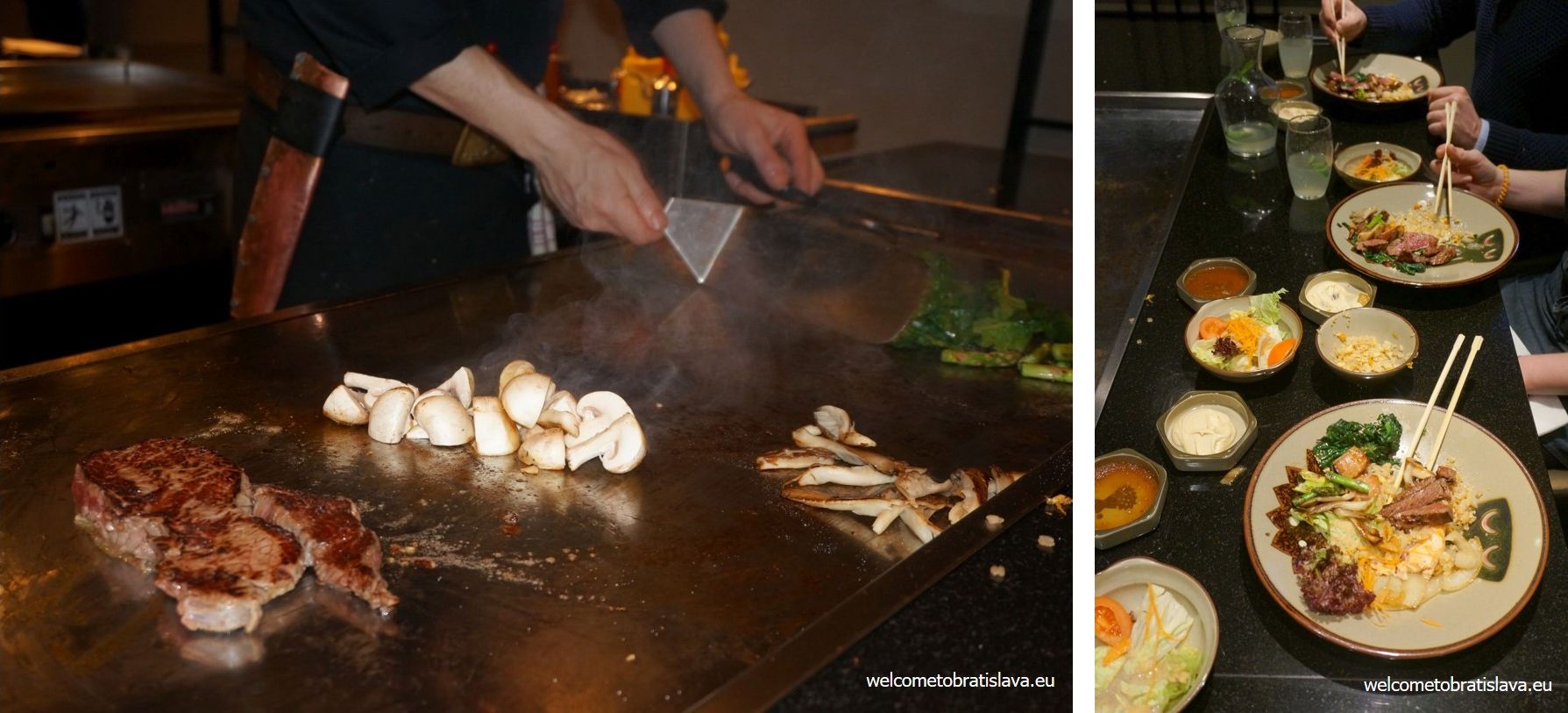 Food, atmosphere, the chef and the whole service, we rate everything as top level. Many people say Benihana is a gastronomic heaven and perceive it as a fine dining restaurant. We can confirm that it attracted all our senses. And made it to our list of best Asian restaurants in town. Now you will have to try yourself to find out whether that's something for you :)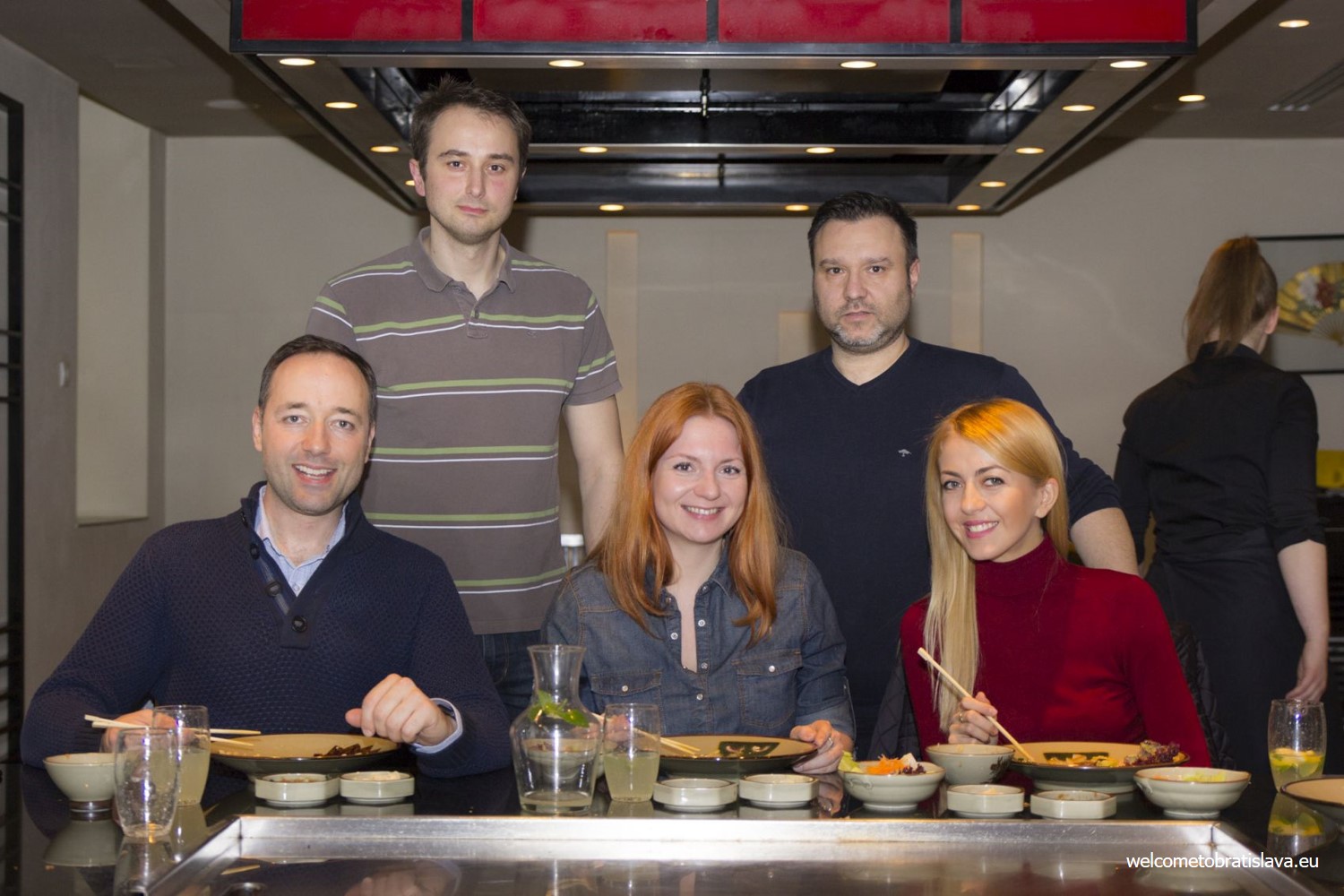 Author: Maria Kecsoova
Video credits: Marek Cambal, Maurizio Caravaggi (Limelight Media)

 ADDRESS: Hlboká cesta 7


 OPEN HOURS: Check their FB page


CONNECT: Website, Facebook


 MAP LOCATION: