Get your adrenaline pumping and heart racing with our capital's most adventurous activities. Check out the best adrenaline activities in Bratislava and discover the perfect adventure to awaken your wild side!
Airsoft
Imagine becoming part of a SWAT tactical unit and prove that you're a hero in the right place and at the right time. Yes, it is about airsoft – and you will definitely experience more than enough adrenaline. The games (indoor and a combined indoor & outdoor playground with buildings on an area of  impressive 15 500 m2 altogether) are played in military looking combat zones. You can choose from a variety of action scenarios from the game ranking system. You will get a full-metal replica of an M4 automatic rifle. Airsoft is definitely an adrenaline experience that will make you feel like the real deal. Try it at the Hero Factory – No Limits!

AK 47 Kalashnikov Shooting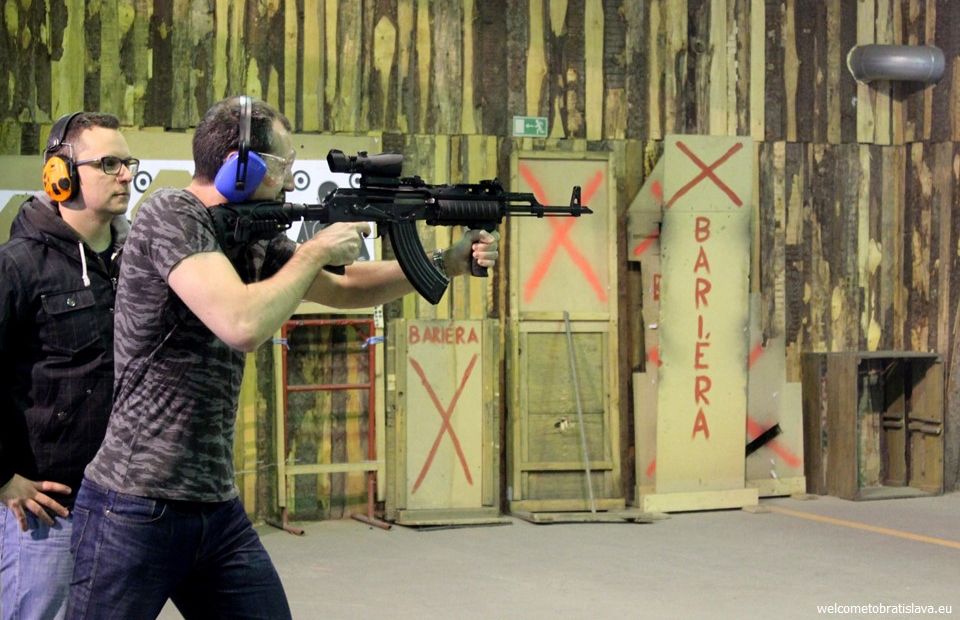 Do you like action games and would like to turn your life into a real counter strike experience for at least a while? Plenty of adrenaline, released after the loud bang of each shot, is kind of an experience you don't want to miss out. No previous shooting experience is required and you do not need a shooting licence – but you have to be +18 years old. At this Bratislava military shooting range, you can shot with two Kalashnikov rifle pieces. One is the original AK 47 with wooden buttstock, the second one is the modernised AKM which is actively used by many armies till today.
Armoured tank riding
What about being taken through mud, bumps and vegetation as you hold on tight to the armoured body of the Saurer 4K 4FA? This Austrian armored vehicle has a weight of 15 tones and can hold up to 8 people. Its steel body is immune to 20mm piercing projectiles. Get to feel the full power of this deadly machine in a bouncing thrill-ride and have a great experience with your friends while tank riding!
Jumping from a bridge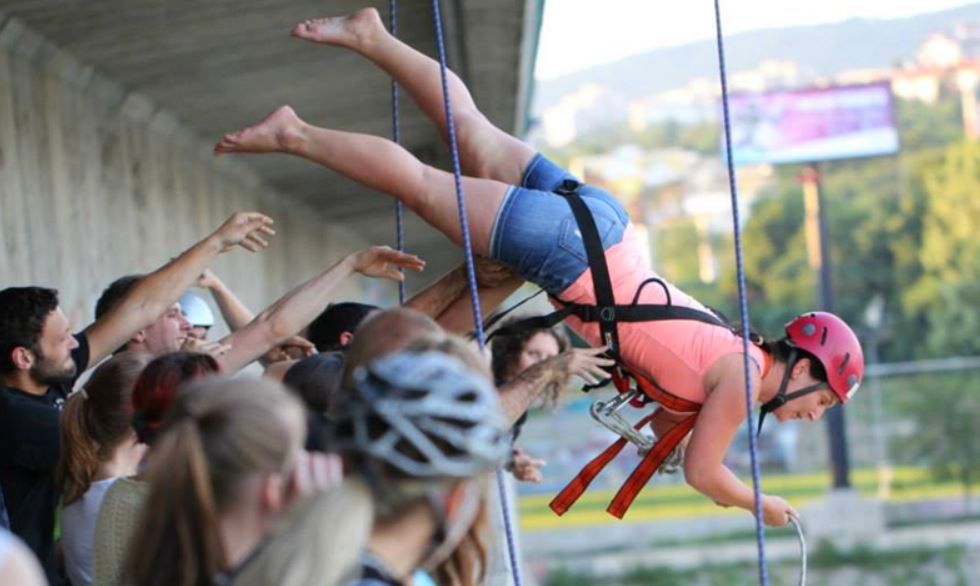 Whether you want a bigger kick or you just want to challenge yourself to do something completely wild, this experience is definitely a great choice for some adventure. Jump from Bratislava's Lafranconi bridge and get to feel what it's like to be swinging 20 metres over the Danube river! The jump is administered in full safety using mountain climbing equipment which can carry even a car. The jumps are on from February till end of November. The regular price for an individual jump is 28 € but if you use the code WTB in your online order, you will only pay 19 €! Book your jump at info@jairo.sk or through their contact form.
Jumping from a virtual skyscraper
Have fun and go crazy in a different dimension! Ideal place when you have never tried high end virtual reality before. No dizziness this time. Skilled instructors will introduce you to immersive virtual reality experiences. Jump from a Skyscraper, ride a roller-coaster, explore undersea world, shoot zombies, fly around the world and create 3D masterpiece, or just kickback in the basement with friends and some multiplayer gaming. Virtual Reality Gin&Tonic Bar is a gaming lounge bar where you can take your reality to the next level, and as a bonus, it has a bar with a top-class selection of gin drinks.
Laser tag
Laser tag is a team game using modern technologies: the laser guns emit harmless, invisible rays that register a "kill" by lighting up a spot on your adversaries' vests. So you don't feel anything when you're shot :) You can be team-work colleagues, birthday parties or parents with children. Hits are calculated by computer during play, your weapon becomes locked afterwards and you need to respawn on a designated place to play again. Afer the round ends, a computer resolves the match and every player gets the printed results of the game, hit ratio and overall rating. You can play laser tag indoor and outdoor as well. Try it out!
Loopyball
Strap yourself into a loopyball for a game of bubble soccer or just to crash about with your friends for an unforgettable time. This fun, innovative and adrenaline sport will guarantee you will leave with an increased level of adrenaline and an experience to remember. Participants bump, roll and flip over while trying to score a goal. There are more variations of the game. You can for instance gain points by knocking your opponent over or running around bumping into others and trying to avoid getting hit :) Your call! You can play loopyball both indoor and outdoor. Get in touch through Facebook message to book your game.
Paintball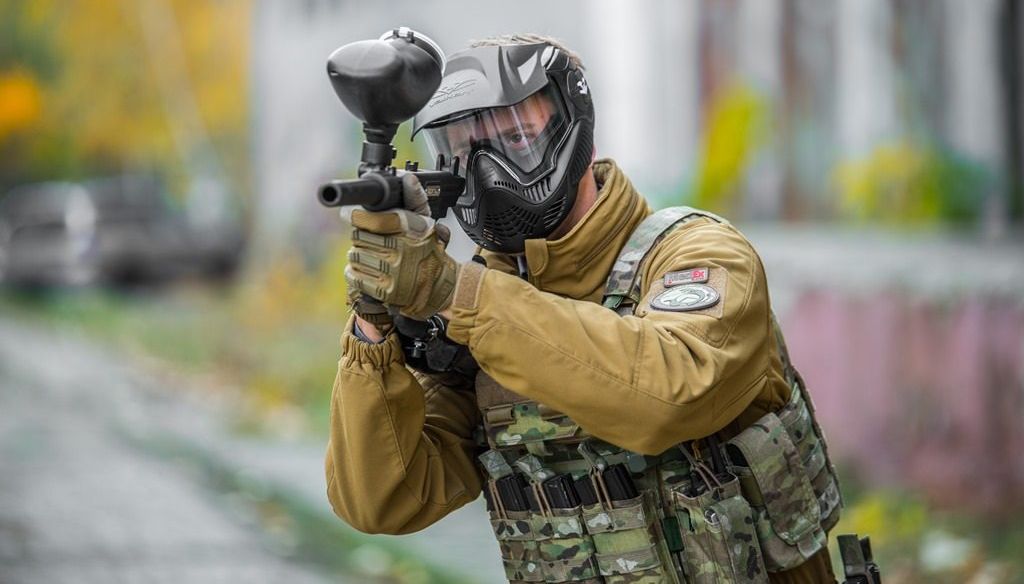 Paintball is a fun and action-fueled option for those who like team games. Get to your opponents before they get to you by strategically shooting, running, and hiding from cover to cover, in a field full of heavy military equipment! During paintball, acquaintances become friends and employees become colleagues. Choose an indoor or a combined indoor & outdoor (in the 15 500 m2! big area of Hero Factory – No Limits) combat zone in year-round operation. Take the gear, reload the magazine and let's go!
Racing experience
If you've always dreamt of getting behind the wheel of a racing car – a Formula, Porsche, Mustang or X-Bow – this is an unmissable experience near Bratislava. The rides can be enjoyed in the area of Slovakia Ring – a professional and versatile motor sports complex and home of the first national racing circuit with homologation from Fédération Internationale de l'Automobile (FIA) as well as Fédération Internationale de Motocyclisme (FIM). The adrenaline rides in Slovakia Ring are organized by a professional racing team of Procar-Motorsport. Experience the rush of speed on a race track and put your driving skills to the test!
Speedboat ride on Danube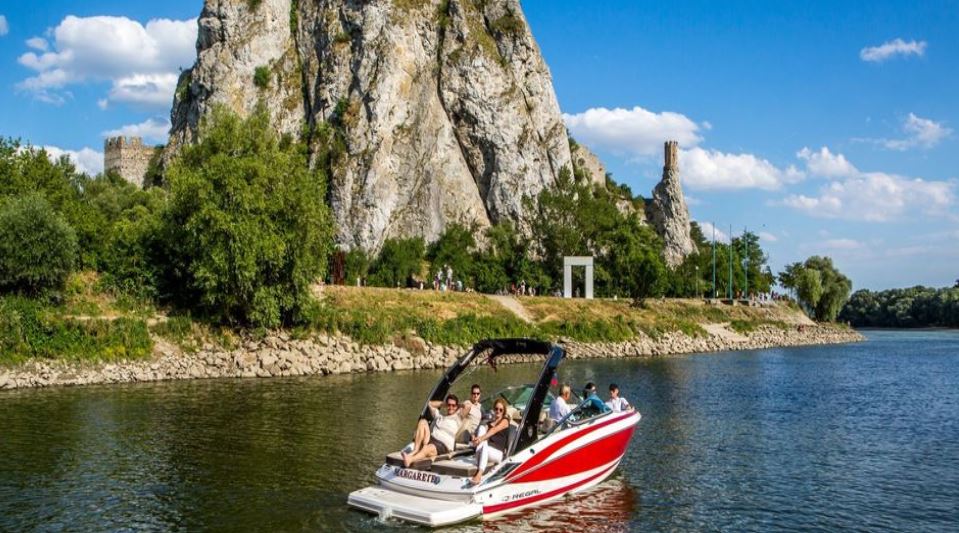 Want to feel like James Bond? Go for an action-packed journey across the Danube river in a speedboat. You will enjoy the panorama of Bratislava right from the deck of a motor boat, have a great trip and sail through historical and modern parts of our capital. See Bratislava from another perspective!
White water rafting
Take a minute to imagine it… you're splashing the murky water, the gurgling water on your back and your boat speeding along the canal… don't you think it is worth a try? Rafting down a white-water channel is a truly unforgettable ride! With your instructor in each raft, this safe adrenaline activity is suitable for both newbie rafters as well as people with rafting experience.
Not enough adventure here? Check out more adrenaline activities in town.
Local tip: Do you want to make sure you don't miss out on anything while in Bratislava, and need help planning your trip? Let us know about your dates, budget and preferences, and we'll prepare a tailored plan for you!
Author: Maria Kecsoova