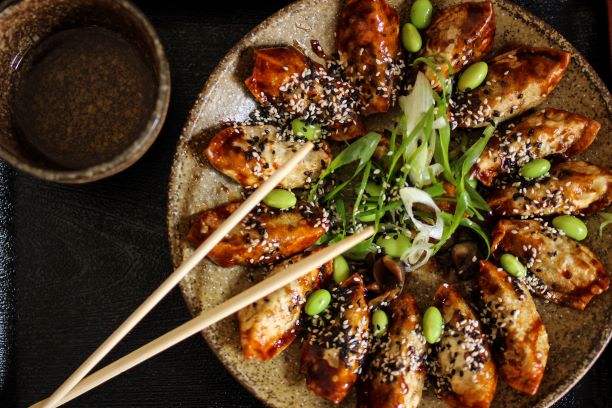 To write about the Asian cuisine restaurants is a tough job, when you take into consideration the vague culinary term "Asian food." Since Asia is comprised of hundreds of different regions, countries and subcultures, Asian cuisine includes far too many different types of cuisines.
Bratislava loves Asian food and you can find plenty of good restaurants here serving the best Asian meals. Here is a pick of our favourite Asian places without particular categorizing or balancing between various subtypes of Asian food. The list is not all-inclusive but rather mentions restaurants that we tend to visit and would further recommend.
BISTRO SOHO
If you feel like having something spicy and Thai-inspired for a reasonable price at a hipster-ish place, SOHO is the spot to remember. It is a modern bistro with three branches, originally furnished premises, lounge atmosphere and friendly staff. Still, it's the food that excites us the most. Our absolute favourites include their coconut soup with chicken and noodles, or the coconut soup with tofu and a banana! Booking in advance is advised.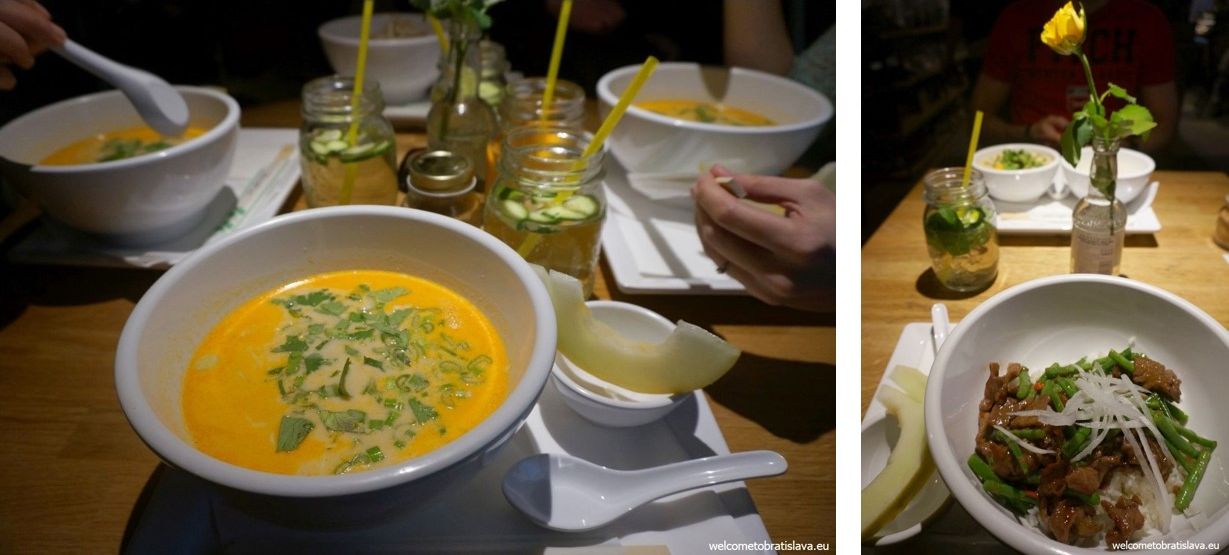 PRICE CATEGORY: €


 ADDRESS: Laurinská 17, Dunajská 20, Einsteinova 18


 CONNECT: Facebook
IASAI
This Asian food bar is one of our latest findings that we fell for completely – it was love at first sight! Their concept of having a round bar and chefs preparing the food in front of you is still quite unique in Bratislava – but we like it because it gives you this cosy feeling and you feel really comfortable there. It has a great vibe! In terms of food, each piece we have tried so far was a food orgasm. Literally. They offer fusion / pan Asian cuisine and you can choose from appetizers, big soups and small foods to amazing desserts and delicious drinks. Everything looks – and more importantly – tastes fantastic. Definitely one place on our radar currently!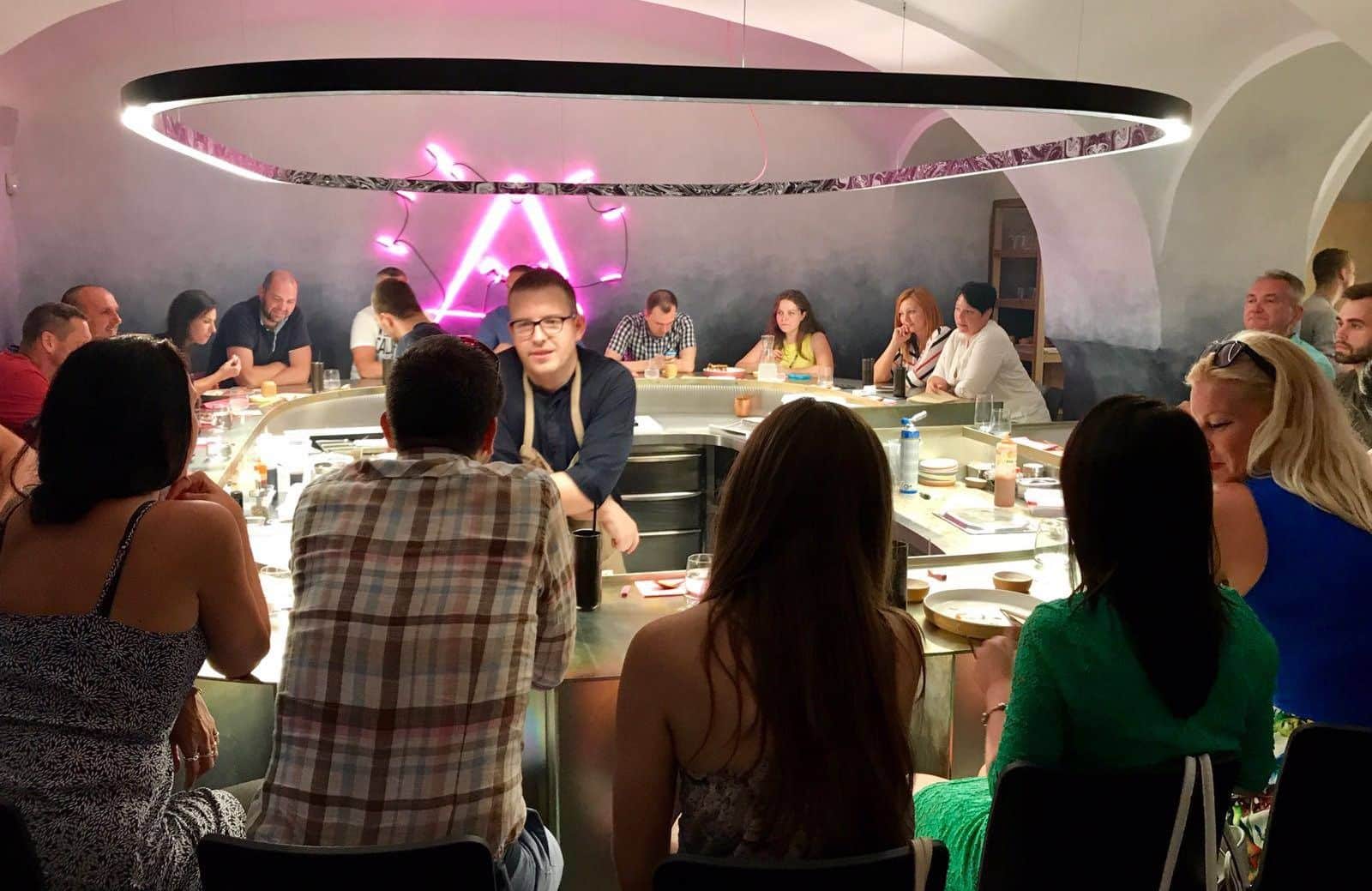 (source: Iasai Facebook)



 PRICE CATEGORY: € € €


 ADDRESS: Hviezdoslav's Square 14


 CONNECT: Facebook, Web
SASAZU
Inspired by the Southeast Asian region, SaSaZu's cuisine is based on a fusion of five techniques and elements of Asian cooking. These are Sambal, Otak Otak, Flame, Roti, and Tai Tai Grill. This award winning restaurant strives for something a little more upmarket. The dimly lit dining room with an extremely high ceiling (thanks to its location in the roofed courtyard of Erdody Palace) and huge red lanterns creating a lavish feel, attracts a more mature clientele. The staff is very professional, attentive and well-trained in the menu. If you're looking for a fine dining experience, you are at the right place. We award 10 points for their stupendous Sasa roll – a tuna salmon roll in nori, wasabi and black sesame sauce.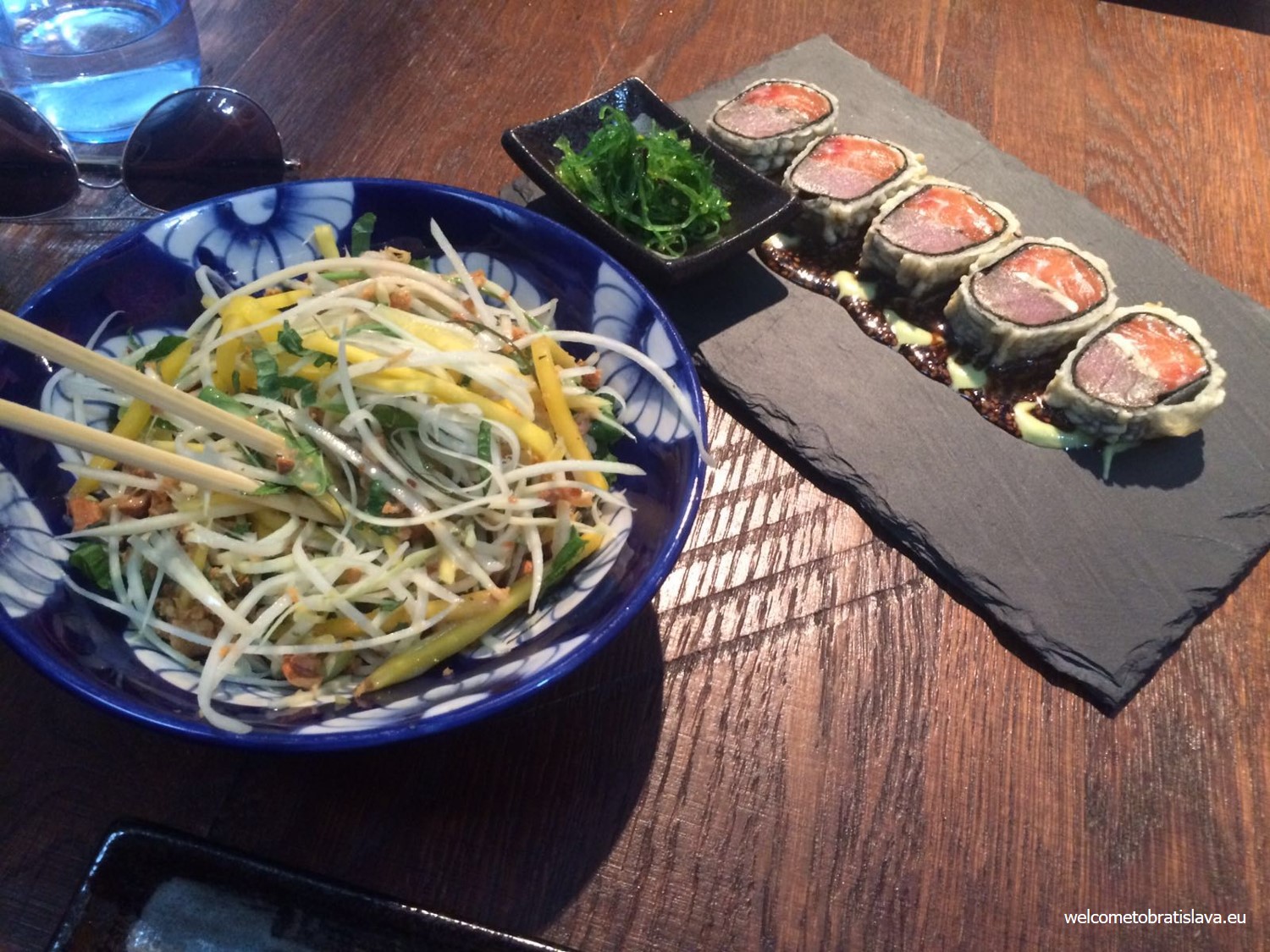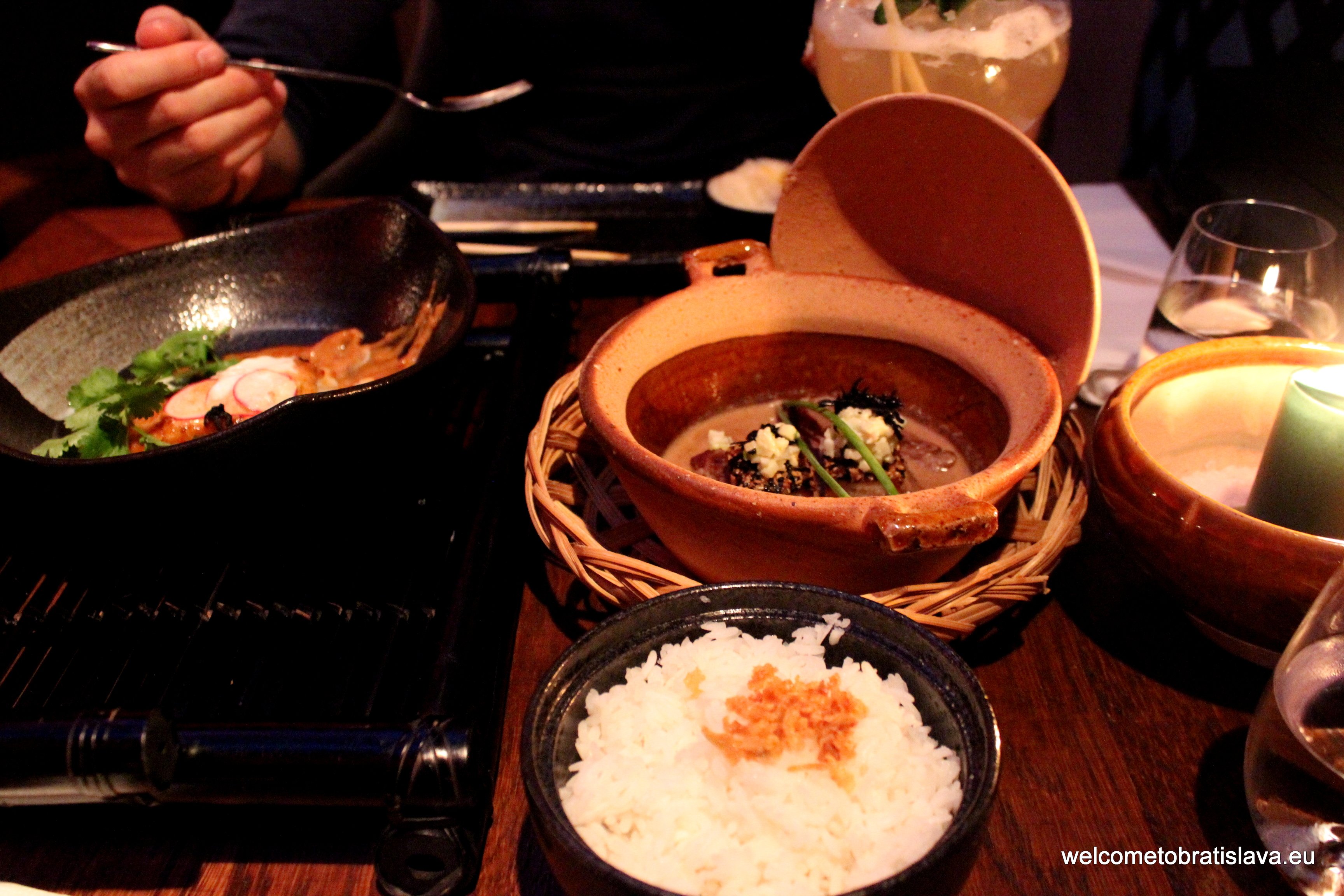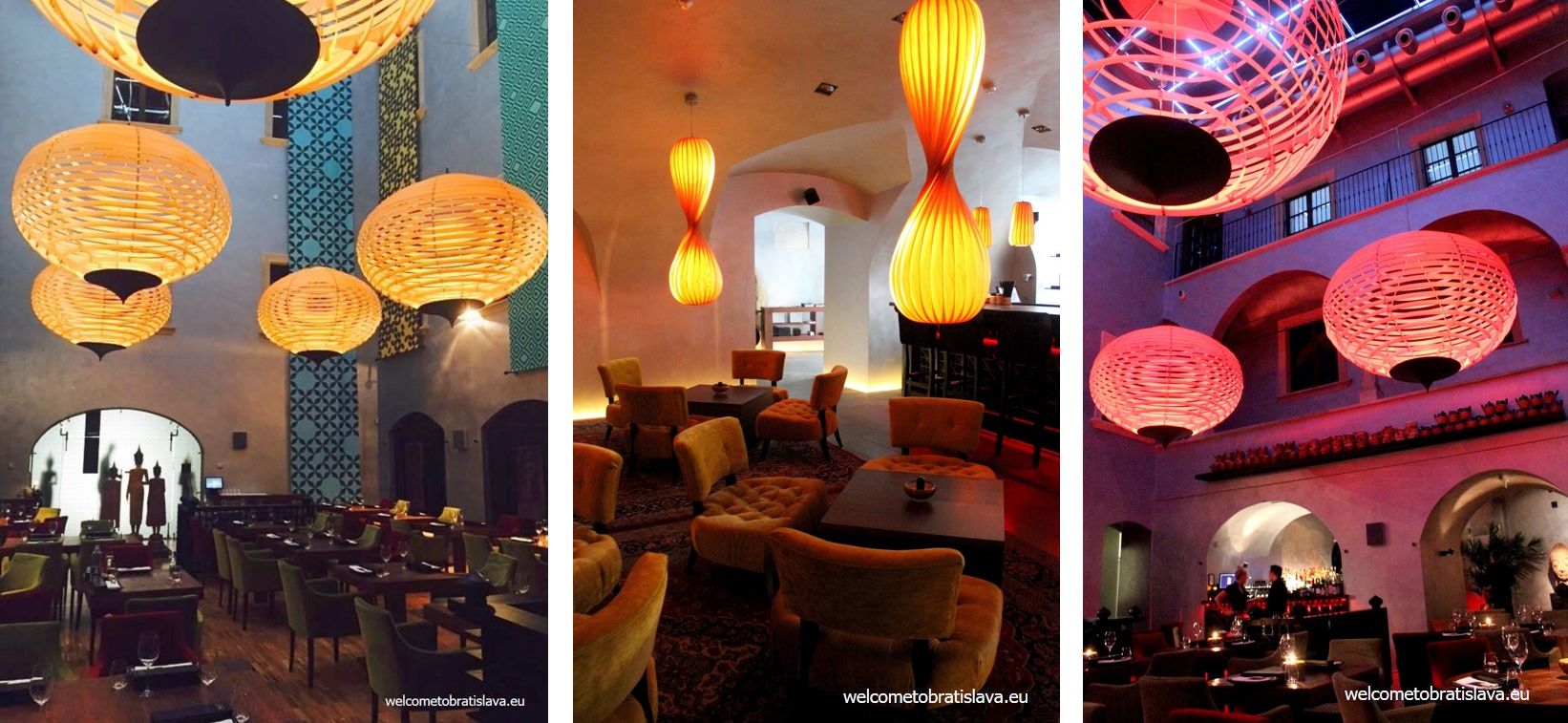 PRICE CATEGORY: € € € €


 ADDRESS: Ventúrska 1


 CONNECT: Facebook, Web
BENIHANA
Come to this place if you look for a unique dining experience with chefs cooking at your table. This Japanese restaurant will please your taste buds with amazing meat, sushi from fresh fish and sea food and house specialties, and please your eyes as well – you will be entertained as a bonus! Simple Asian cuisine based on quality ingredients is what the philosophy of Benihana (meaning red flower) is about. Food, atmosphere, the chef and the whole service, we rate everything as top level.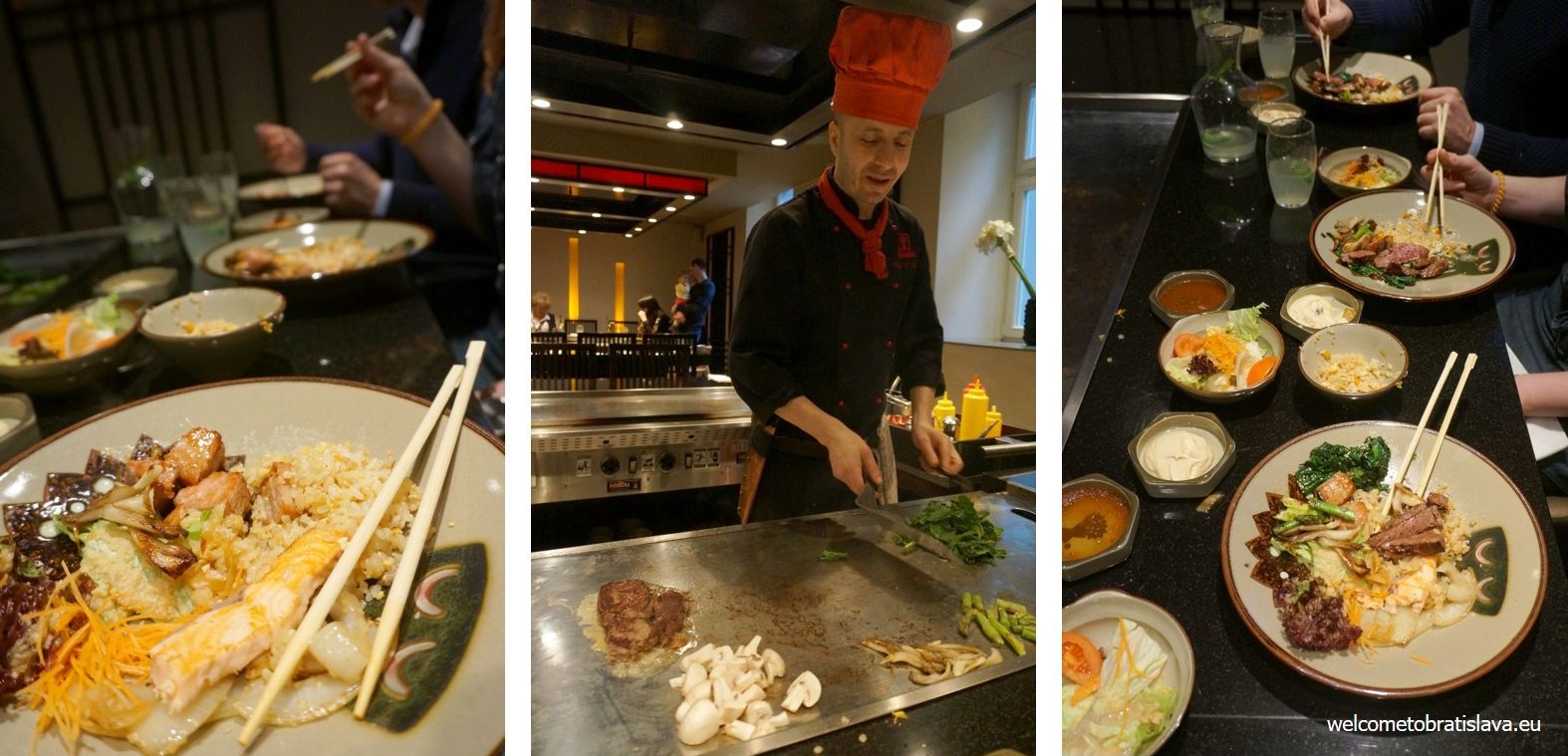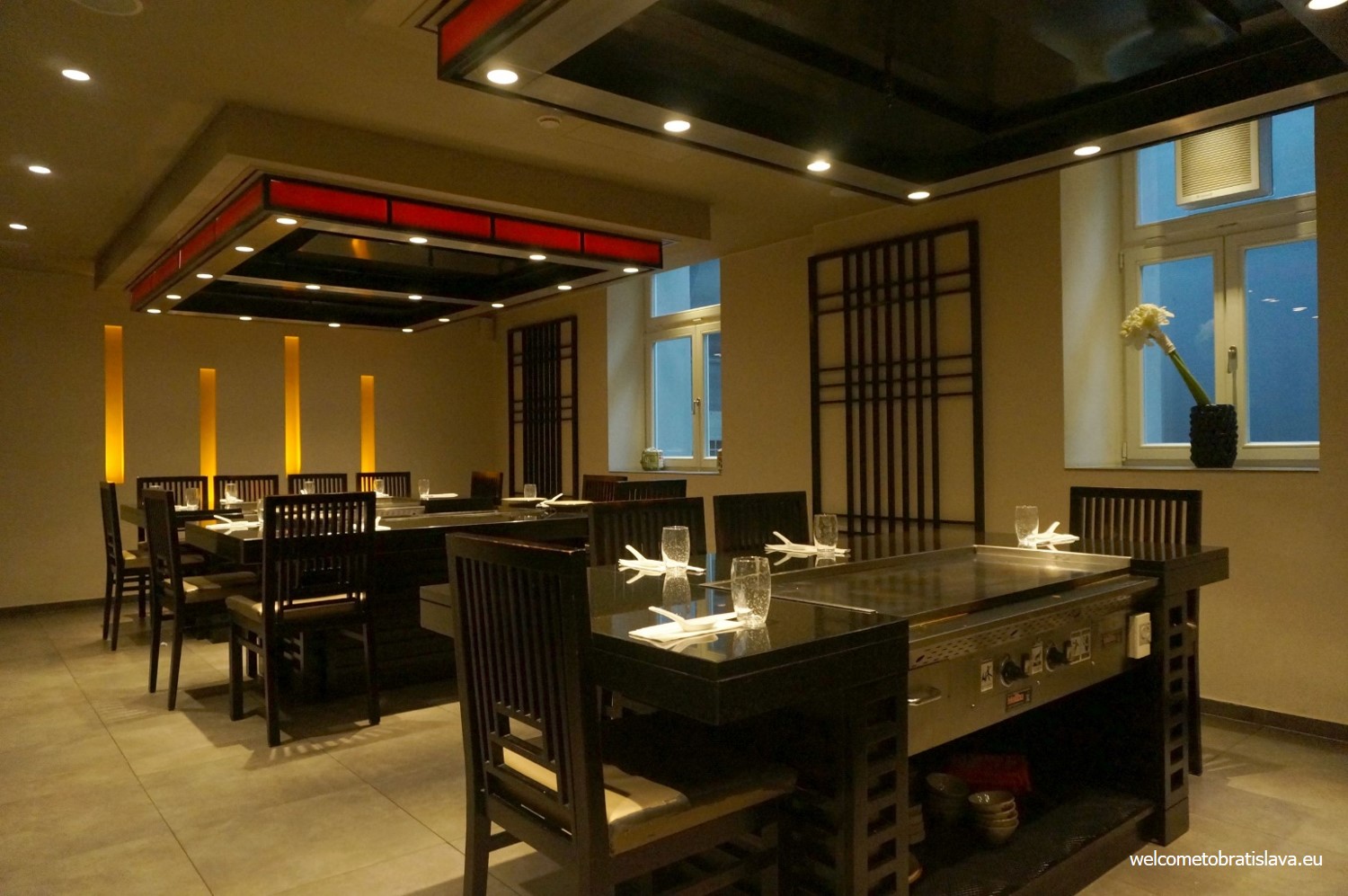 PRICE CATEGORY: € €


 ADDRESS: Hlboká cesta 7


 CONNECT: Facebook, Web
BAMBOO STUROVA
Bamboo is a mixed Asian cuisine restaurant on Sturova Street (in front of the Korean embassy and Stur café), that opened its doors to customers in October 2018. Panoramic windows, spacious premises and Asian-style interior of the first hall immediately immerse you into serenity. But there are two more dark and private rooms which we definitely recommend you to have a look at, as they have very authentic design details: large bottles and vessels made of glass filled with rice, chilli or other infusions based on traditional recipes. But the heart of the collection is the huge ginseng Buddha, which is truly a piece of art!
The selection of meals is rather extensive: you will find specialties of Japanese, Vietnamese and Korean cuisine. They are also planning to add some Thai dishes, but currently are waiting for a Thai chef to come. The owner's (who is Vietnamese) vision of a good kitchen is that every area needs an expert, that's why there are separate chefs for every cuisine there! Besides that, they pleasantly surprised us with a nice selection of Slovak, Austrian and Asian wines and traditional drinks, for example, Japanese sake and Vietnamese coffee. Bamboo also offers a daily menu – you can have a soup, sushi or/and a main course (can be vegetarian) of your choice.

PRICE CATEGORY: € €


 ADDRESS: Štúrova 13


 CONNECT: Facebook
KAI SUSHI & FUSION BAR
Size isn't everything when it comes to sushi restaurants. Even the smallest venues can have big reputations. Kai Sushi Fusion Restaurant is a tiny place which offers traditional Japanese cuisine with some Asian fusion and a hint of European influences. As the name indicates, its main focus is sushi and to be honest, we would say it has the best sushi in town. It is not only authentic and delicious but also artfully crafted and beautifully arranged into various exotic and colourful shapes. Booking in advance is advised.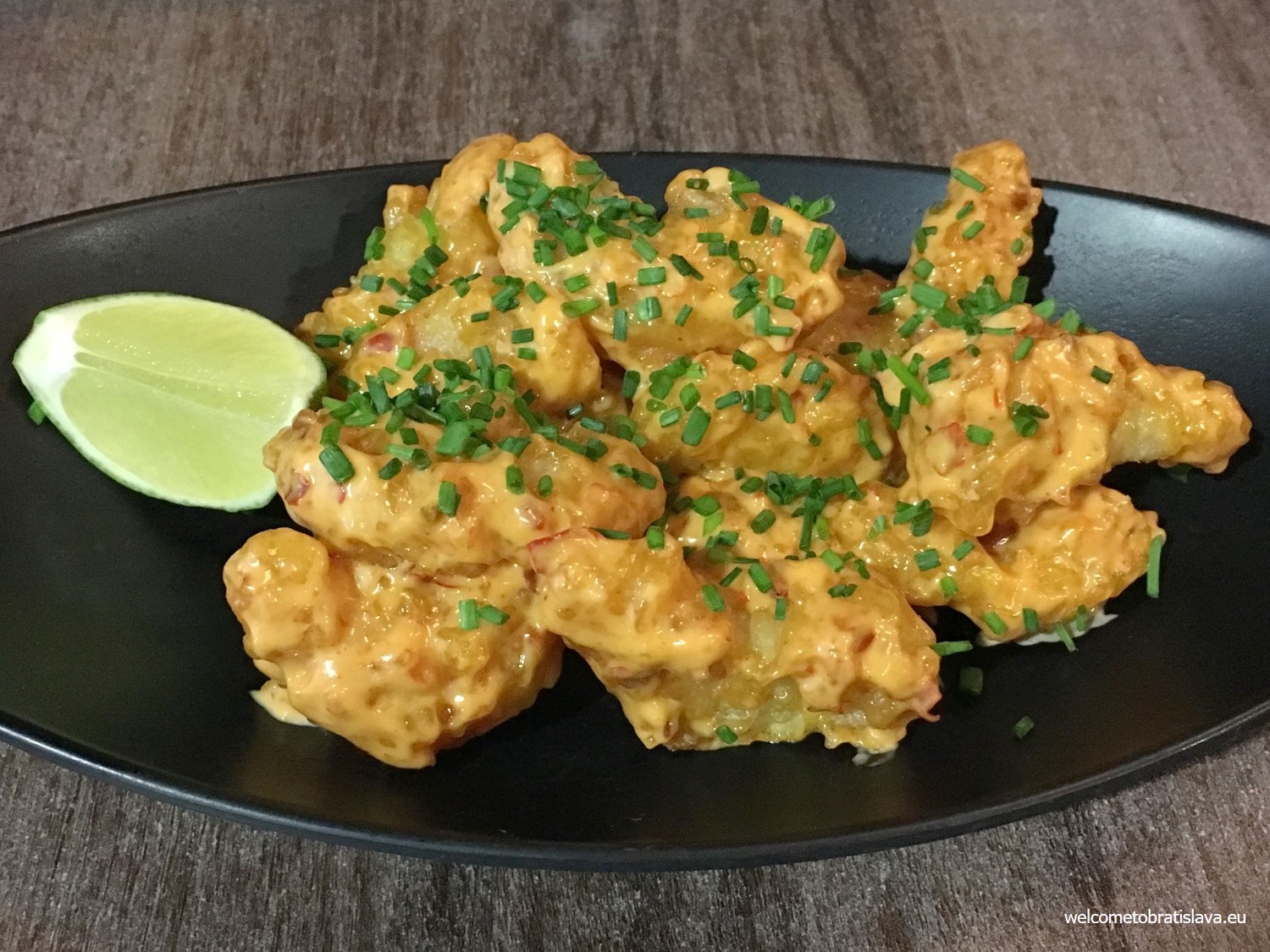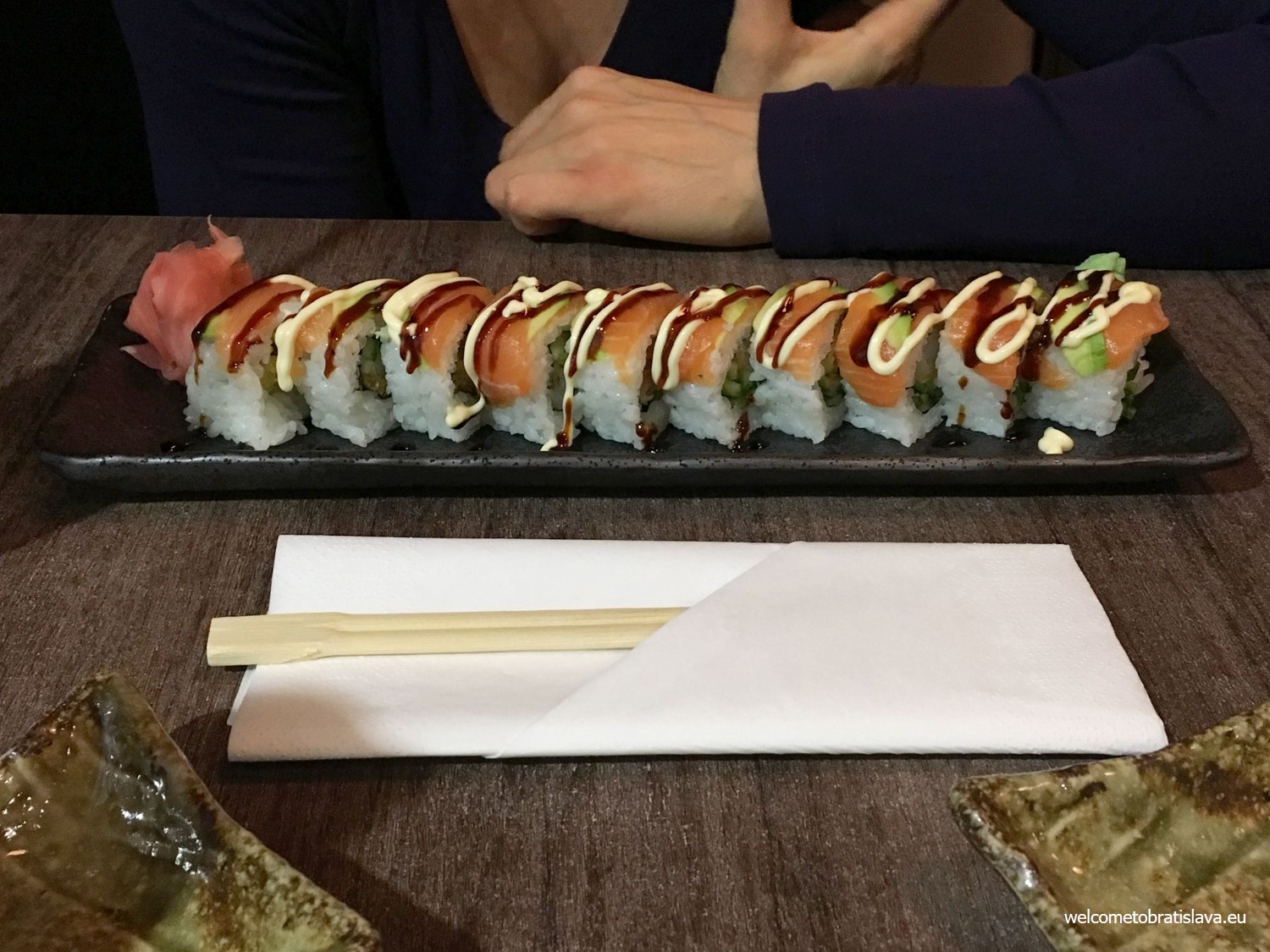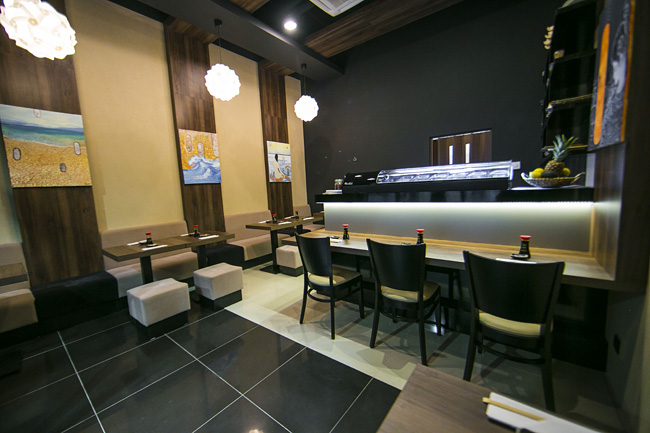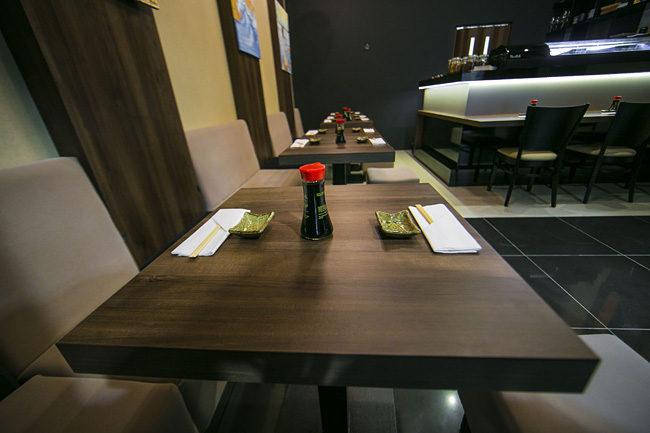 (source: zlavadna.sk)

 PRICE CATEGORY: € € €


 ADDRESS: Nevädzova 6 (Retro Shopping Gallery)


 CONNECT: Facebook, Web
WAGAMAMA
You had probably already known this British chain of Japanese restaurants from your home country before it got to Bratislava. Fairly new in our capital, Wagamama became a popular addition to the Medusa Group Restaurants. It has a beautiful location on the Danube embankment within the Eurovea shopping centre and its cuisine focuses on ramen noodles, teppanyaki, curry and different salads.  The famous concept of communal tables, long benches and an open kitchen make it easy for you to watch the chefs preparing your meal. We like that we know what to expect on our plates wherever in the world we are.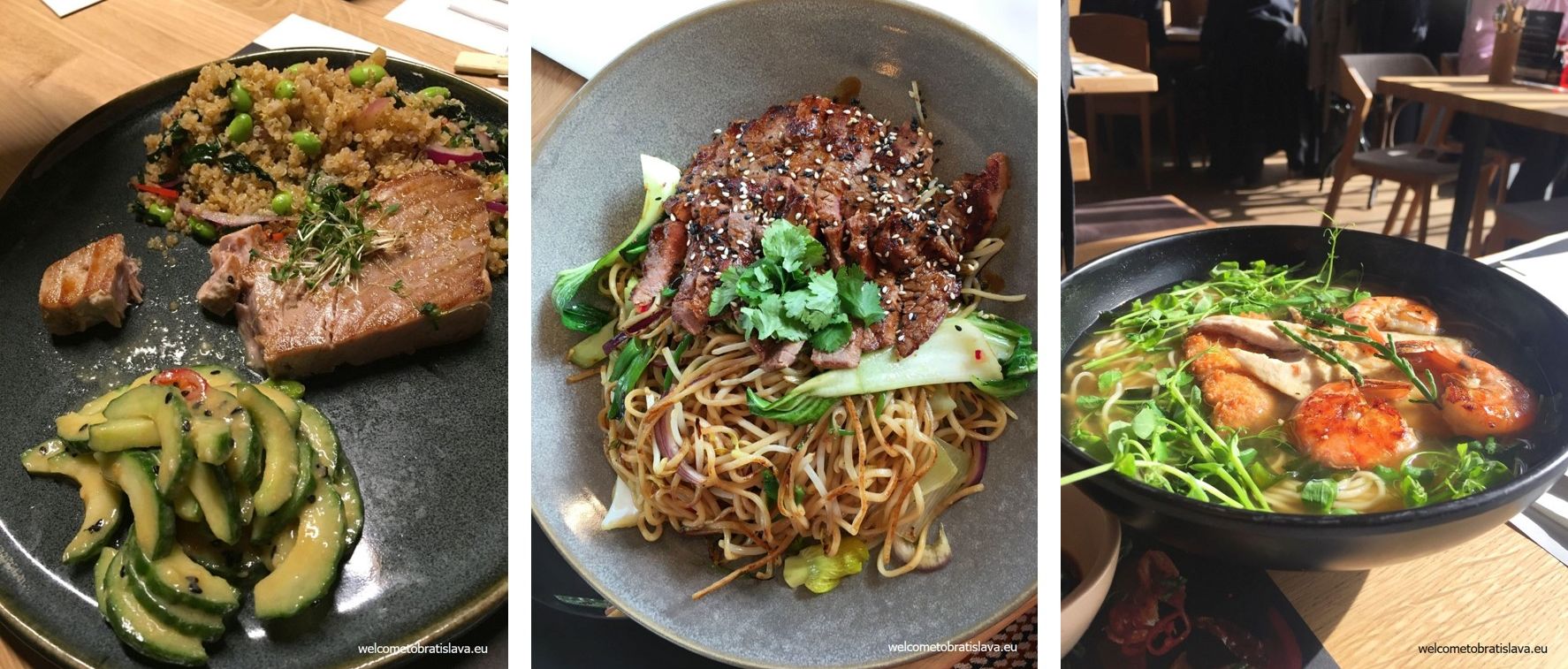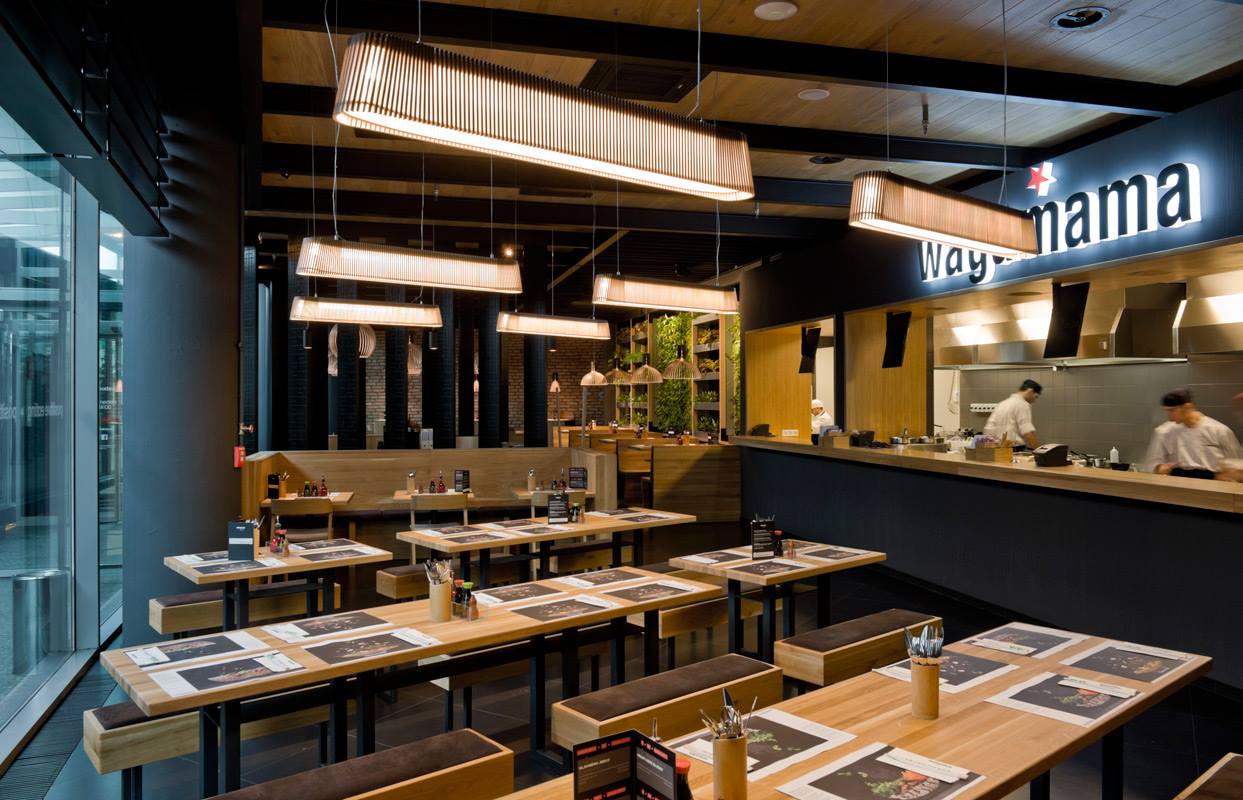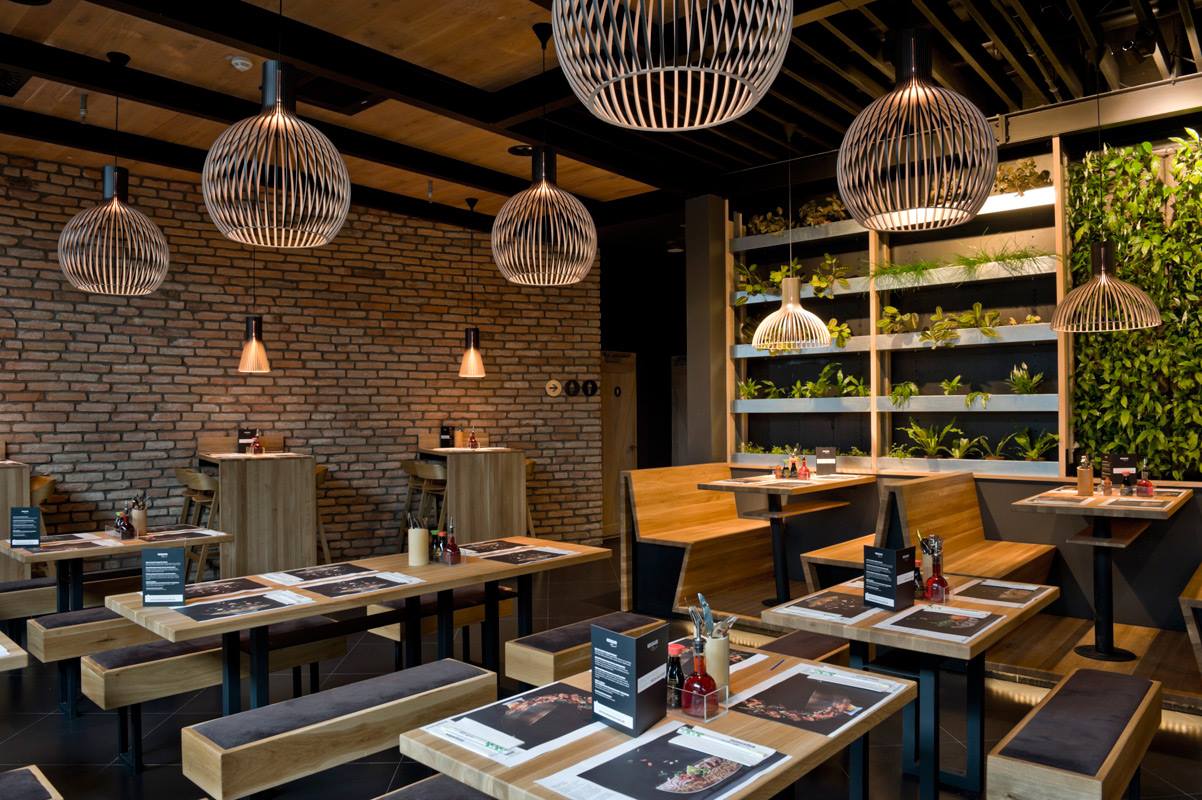 (source: Wagamama)

 PRICE CATEGORY: € €


 ADDRESS: Pribinova 8 (Eurovea Shopping Center)


 CONNECT: Facebook, Web
JASMIN
Probably the best Chinese restaurant in Bratislava. Open since 1996, it offers quite traditional and not too much surprising cuisine. This however means nothing bad at all as it is very tasty and authentic. The premises designed by Matus Vallo are fabulous. Thanks to the great service and ambience, you will feel like in a noble restaurant in Manhattan :) The prices are however very reasonable. We especially loved the black and white photos by famous Slovak photographer Karol Kallay and the pleasant romantic lounge music.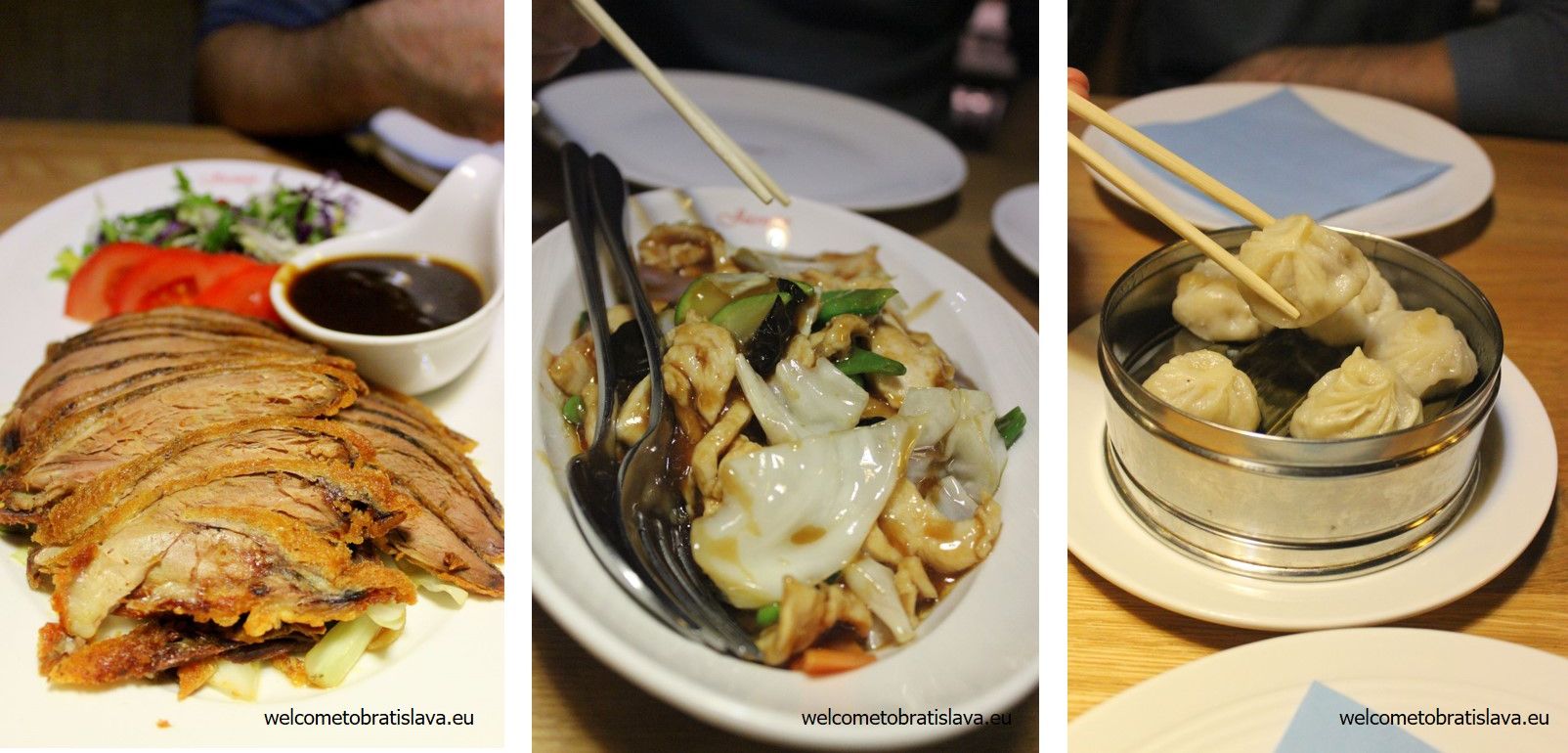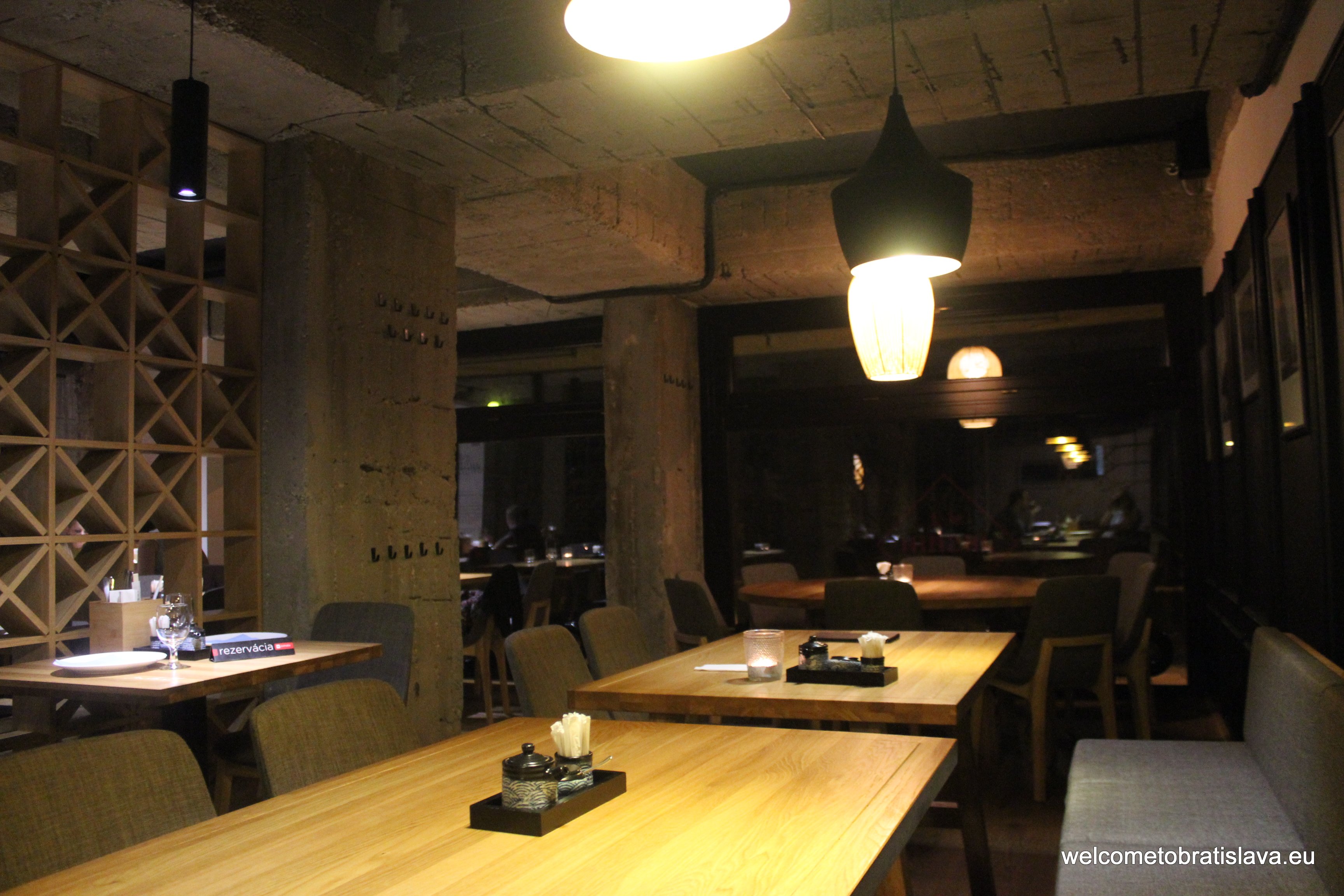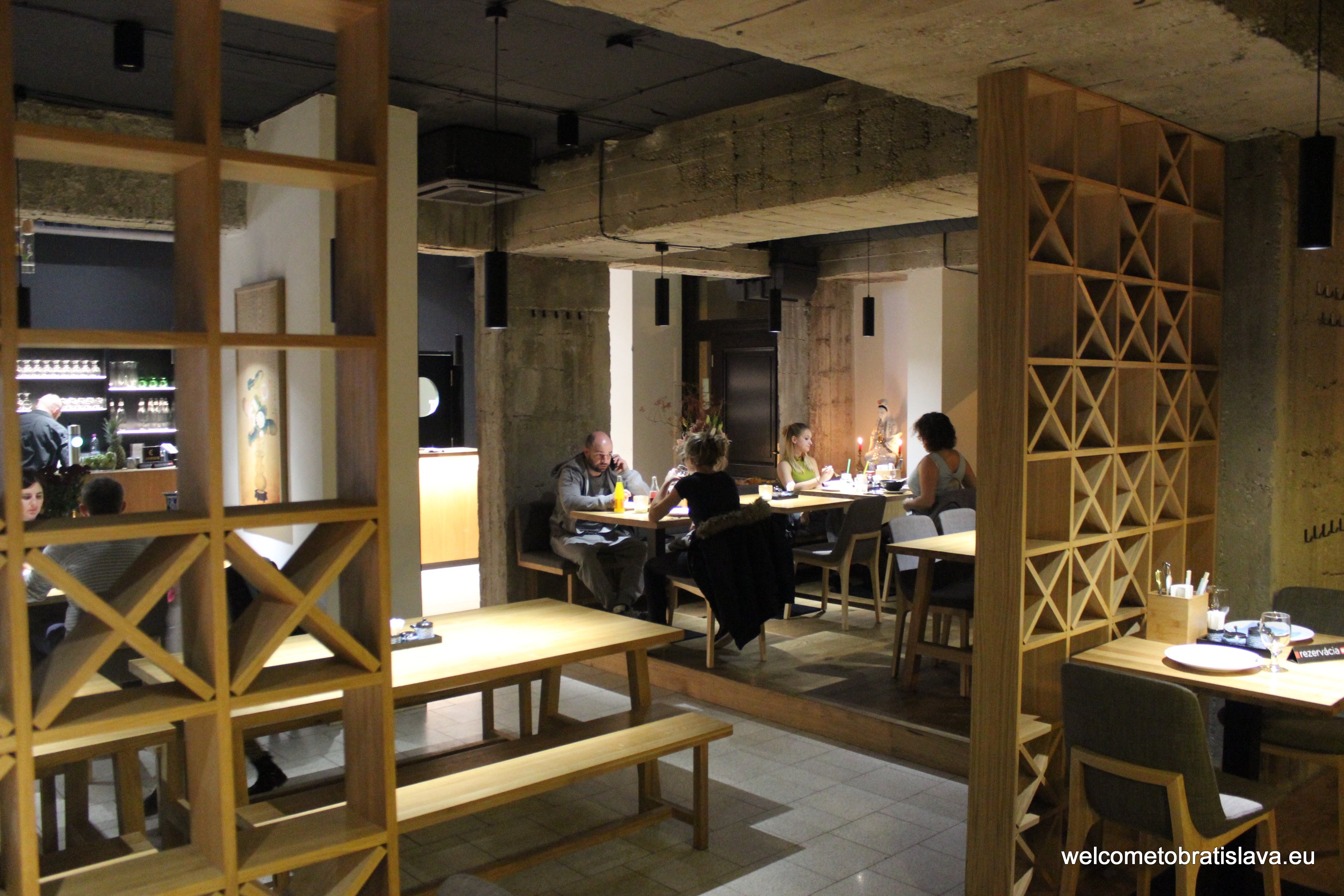 PRICE CATEGORY: €


 ADDRESS: Židovská 7


 CONNECT: Facebook, Web
EDO-KIN SUSHI & SAKE BAR
Edo-Kin is a network of restaurants hidden mostly in the shopping centers. It  offers very fresh and tasty sushi and other Japanese dishes in a pleasant, modern and very relaxed atmosphere. The staff is very informal and friendly but professional and premises are simple and Japan-evoking. The meals we tried were always fresh, tasty and quickly served. We were mostly impressed by their non-sushi options, such as tremendous Udon Shrimp (with amazingly thick noodles) or their fabulous appetizer Gyoza Vegie. Just remember that they serve the full menu starting from 2.00 pm (before that you can order only sushi, daily lunch menu or soups).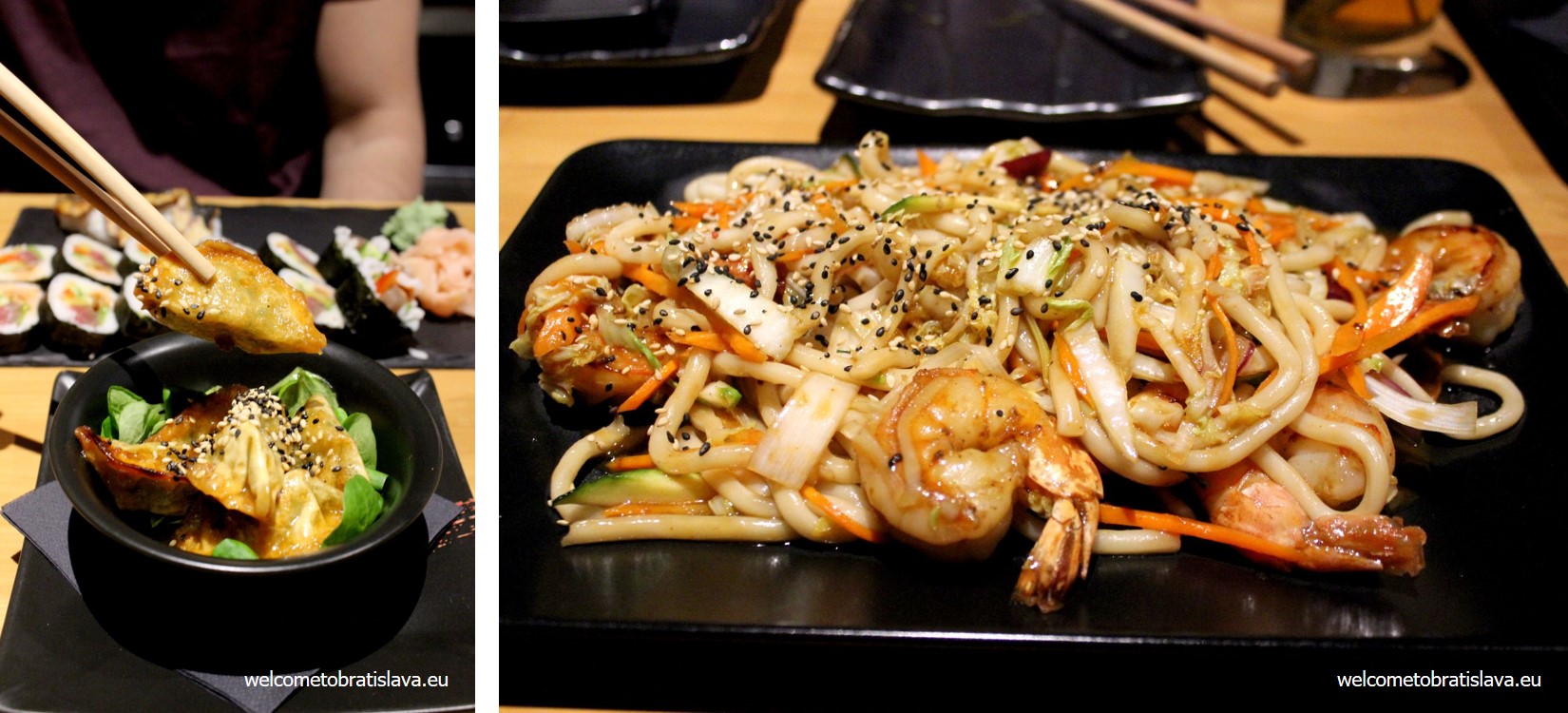 PRICE CATEGORY: € € €


 ADDRESS: SUSHI: Staré Grunty 24 (O.C. Cubicon), Lamačská brána 6780 (O.C. Bory Mall). WOK: Metodova 6 (OC Central), Slnecnice


 CONNECT: Facebook, Web
PHONG NAM BISTRO
Don't get fooled by the shabby look of this small shed. it can easily compete with all the fancy Asian restaurants. They recently reconstructed the place and thus it now looks somewhat more representative and is  bigger. The magic happens when you order Bun Bo Nam Bo, Boxao Dau or Pho soup – you will be able to enjoy a genuine Vietnamese foodgasm! Just don't get scared by the interior or hungry crowd, it is the food you are here for!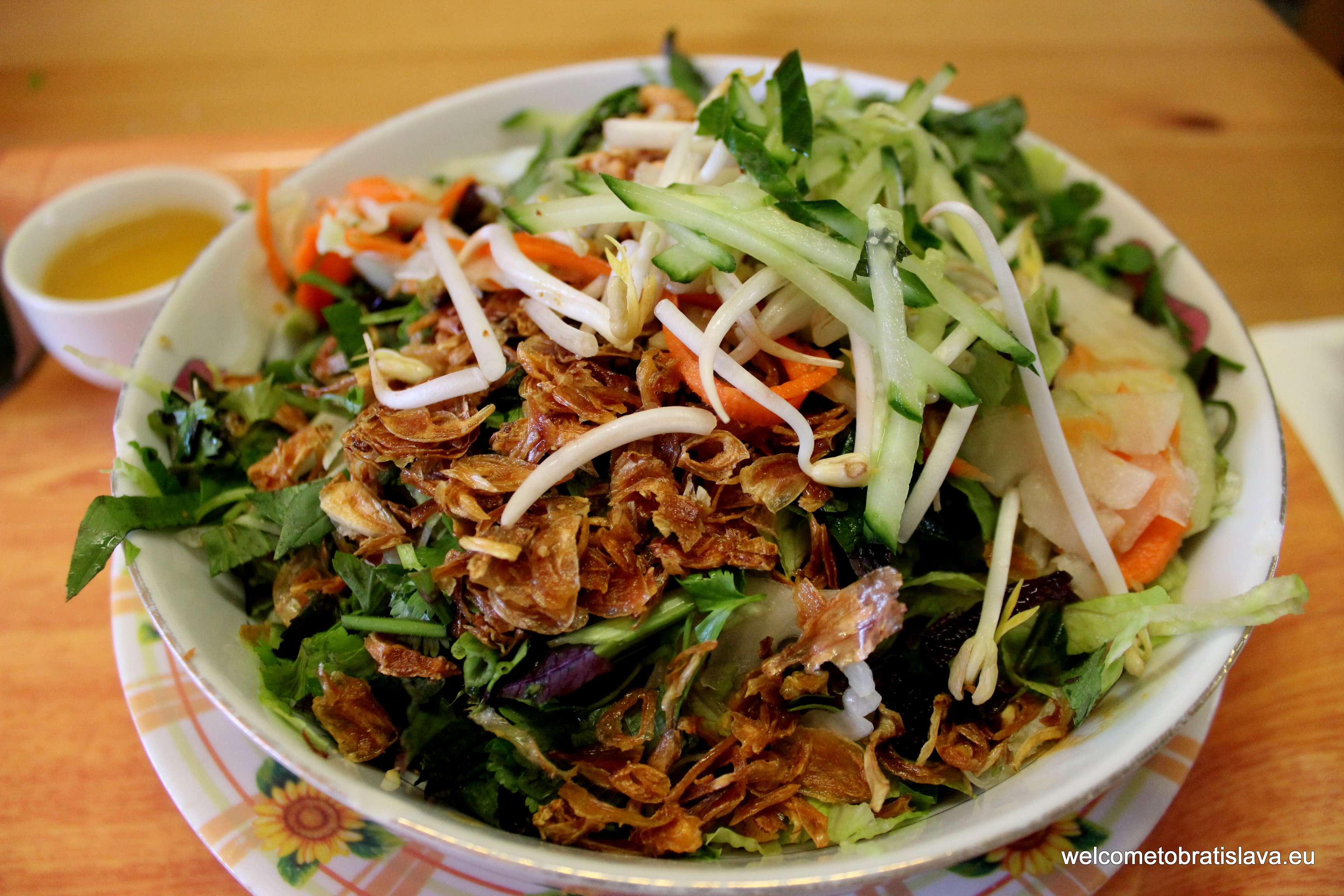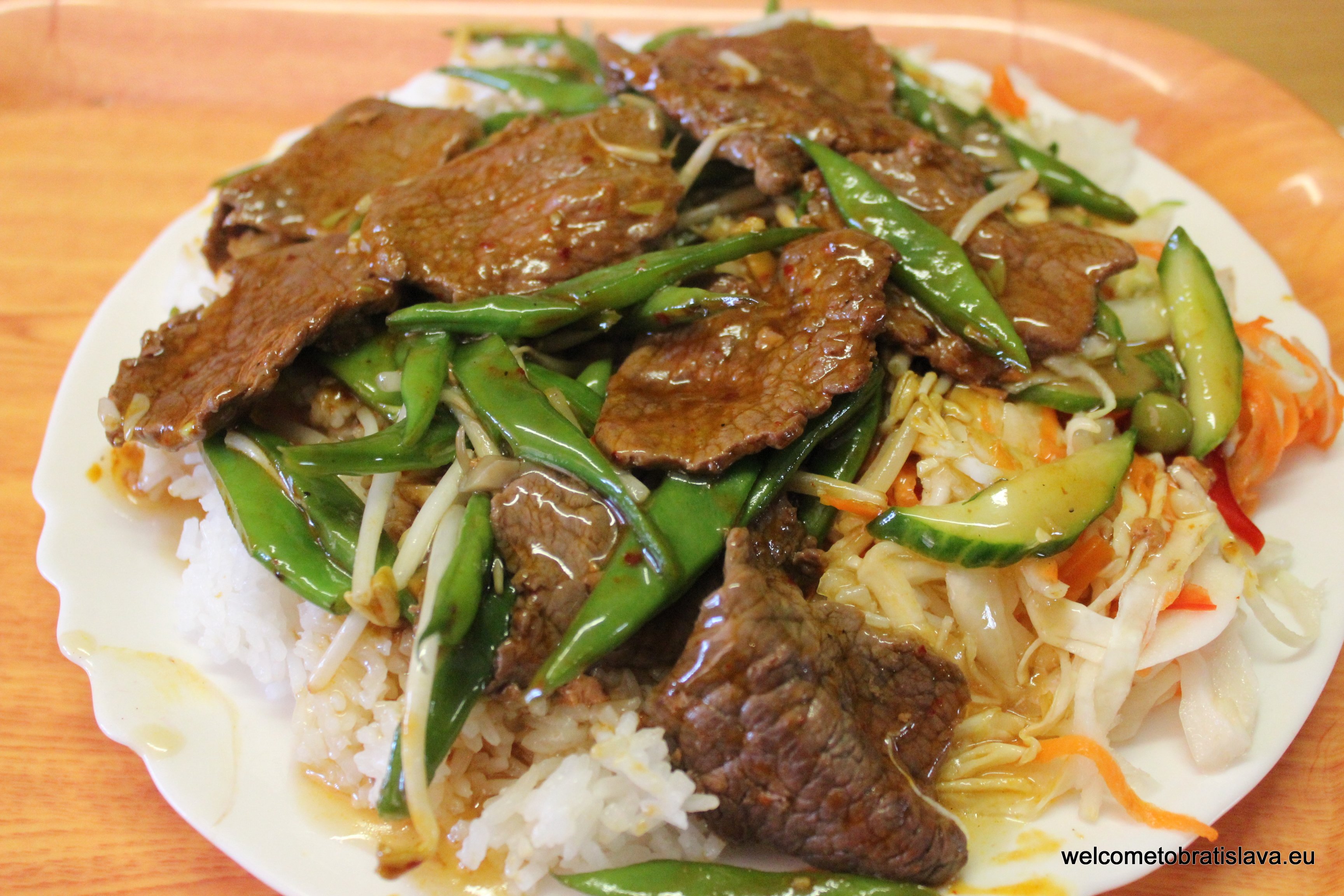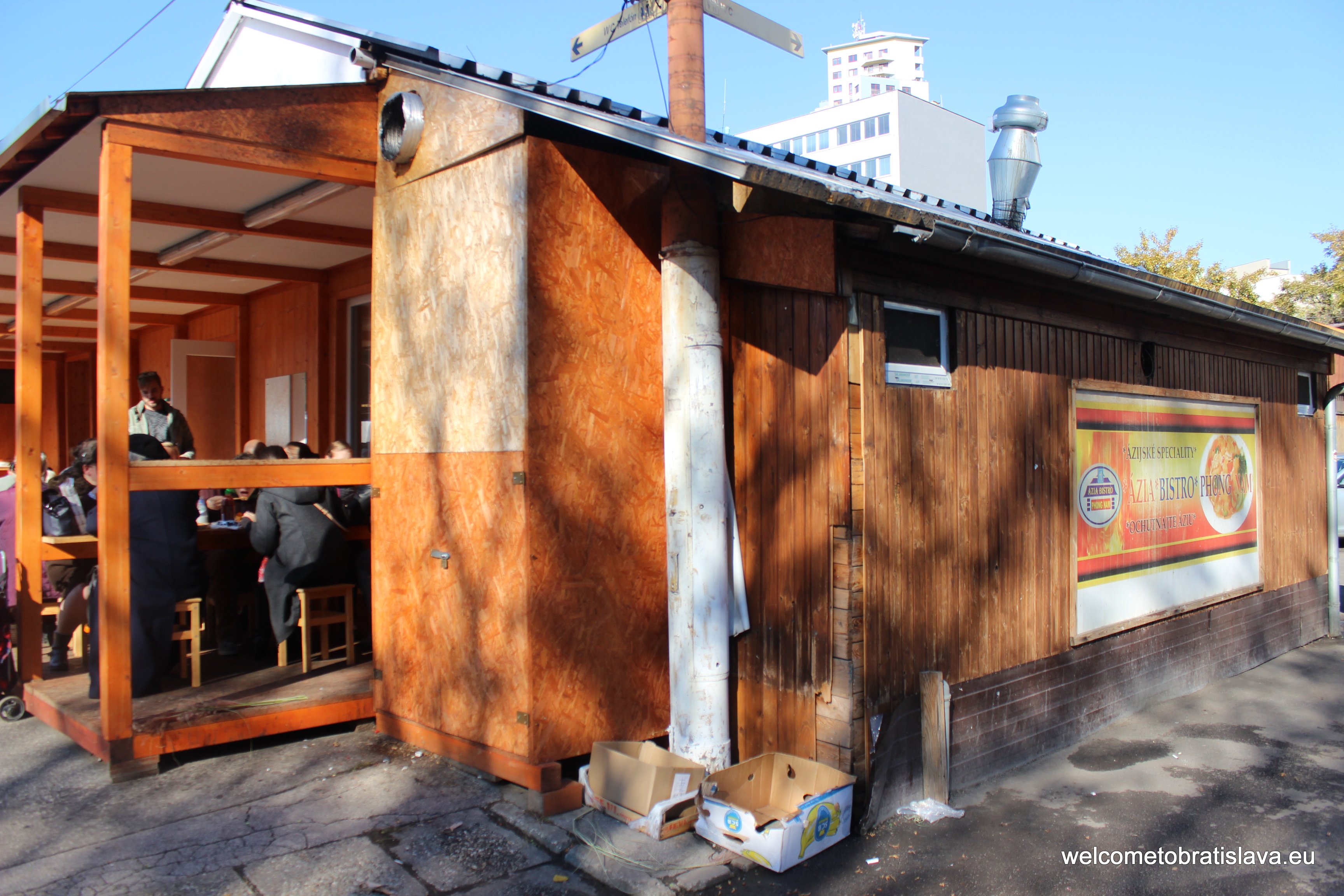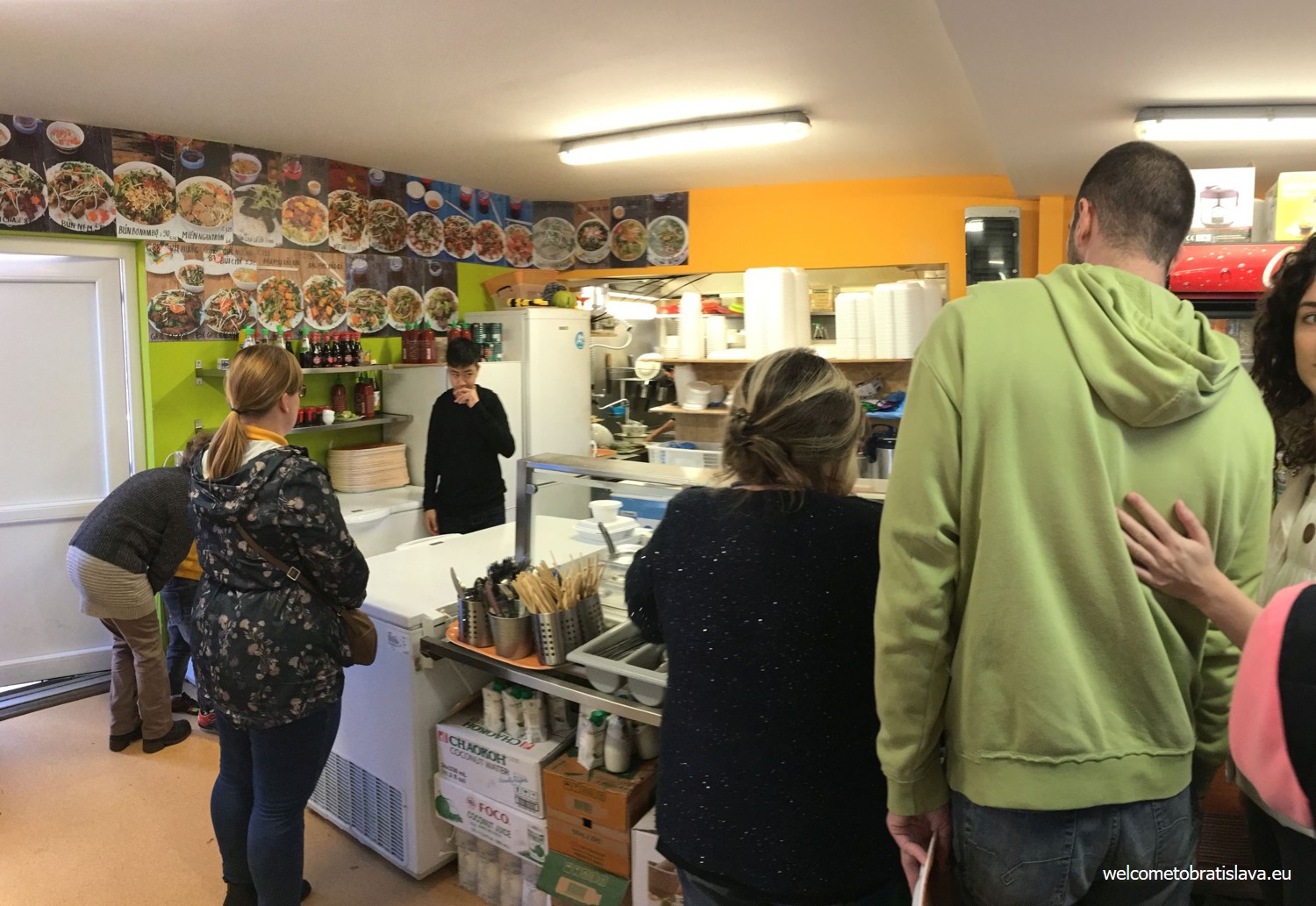 PRICE CATEGORY: €


 ADDRESS: Trhovisko Miletičova


 CONNECT: Facebook
ASHOKA
Indian chefs, Indian restaurant owner and ingredients that come directly from India – welcome to the Ashoka restaurant which is part of the Crown Plaza hotel in Bratislava city center. The music, interior's decor underline the authenticity. Personnel is always very welcoming and helpful. The cuisine offers diverse tastes, colors and scents. And we must say that we come here primarily because of the food – the ambiance of the place is a bit impersonal. The menu is indeed very wide so there is no chance you would not pick something of your preference. Be it soups, meat, fish or vegetarian meals. If you are in a rush, you can order your food in advance and pick it up as a take-away.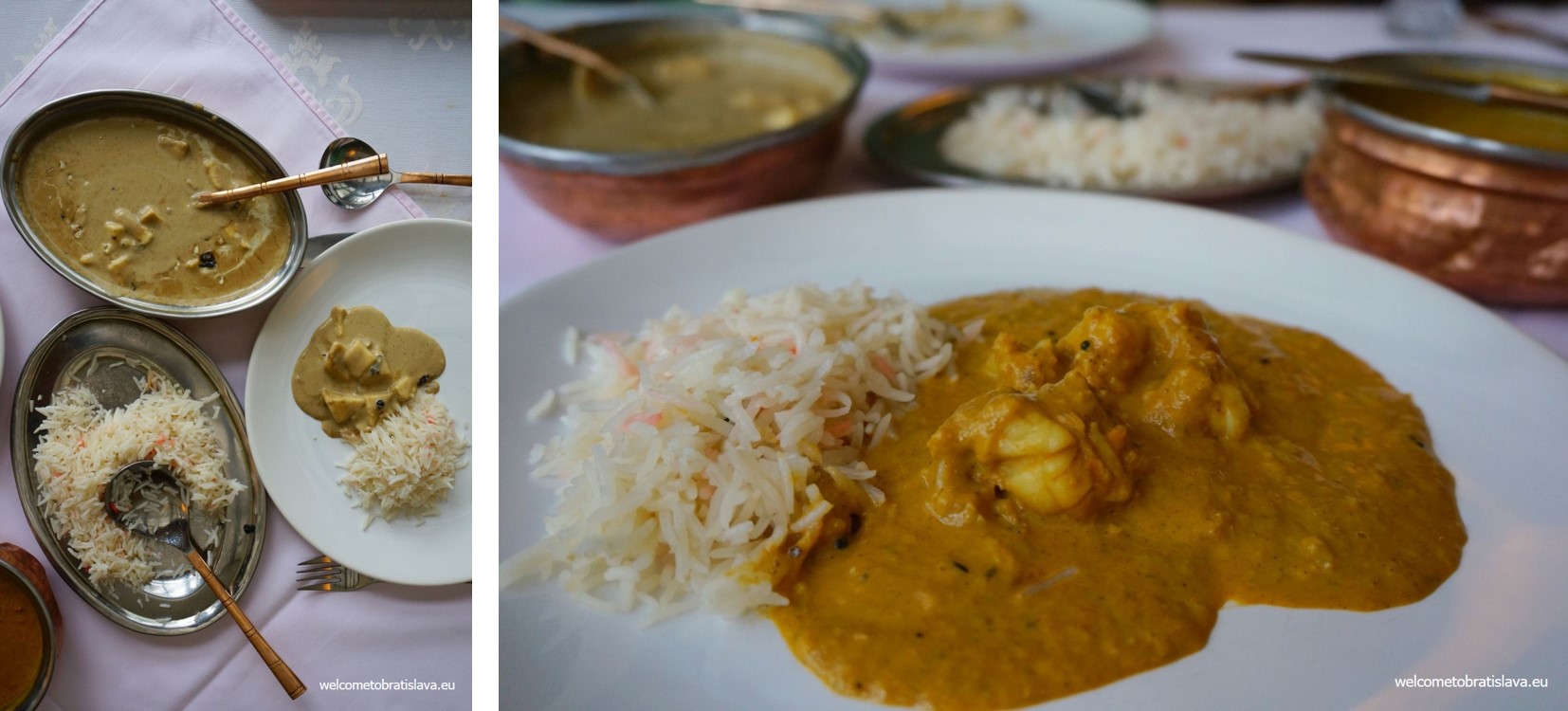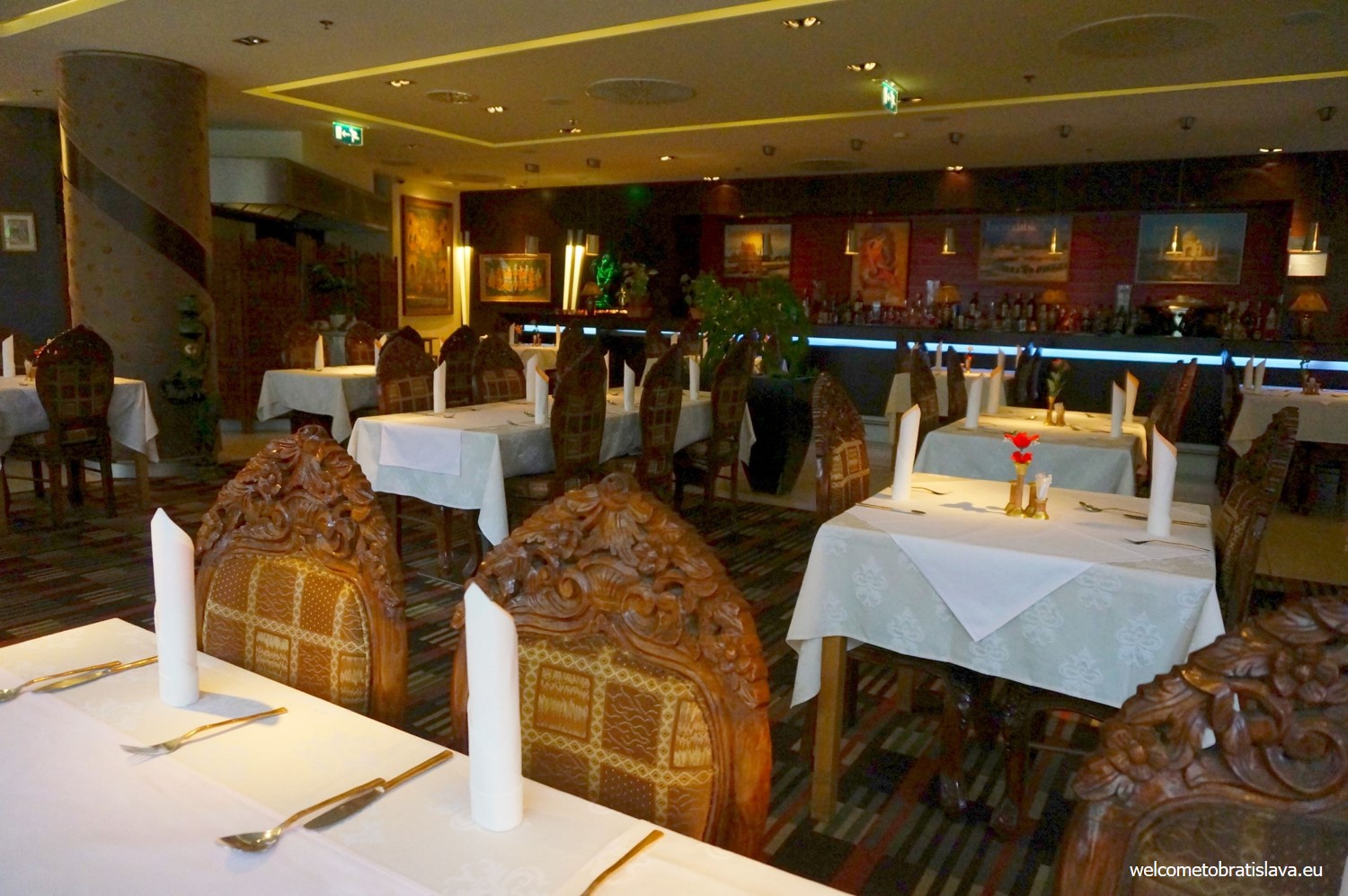 PRICE CATEGORY: € €


 ADDRESS: Hodžovo námestie 2 (Crown Plaza Hotel)


 CONNECT: Facebook, Web
MAKAN
The first authentic Indonesian restaurant in Bratislava opened in a close cooperation with the Embassy of Indonesia. The idea of the whole project was to bring all authentic meals from this exotic country to Slovaks and people living in the city. We discovered that 90 % of the meals you get here are gluten-free and that they only use rice flour for cooking. In order to guarantee the highest quality, they import almost all of the ingredients from Netherlands. What we tried and also recommend is to go for the special Tasting Menu. Best way to explore the blend of diverse tastes to the fullest, especially if you do not have much of experience with Indonesian cuisine!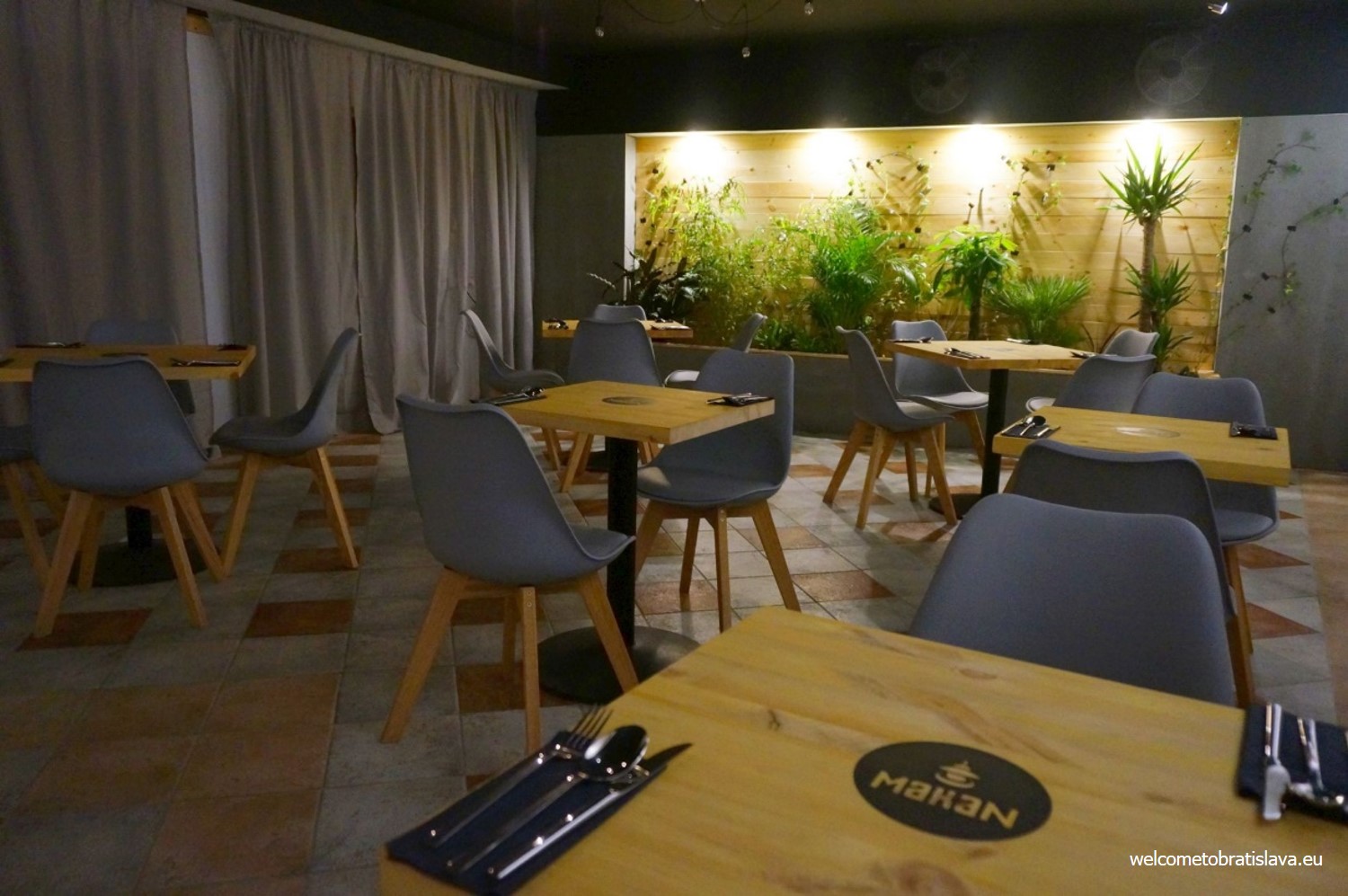 Author: Zuzana Mytna

 PRICE CATEGORY: € €


 ADDRESS: Jozefská 19


 CONNECT: Facebook
MORE ARTICLES:
Best Pho in Bratislava
The Essential Ramen of Bratislava
Best Indian Restaurants in Bratislava