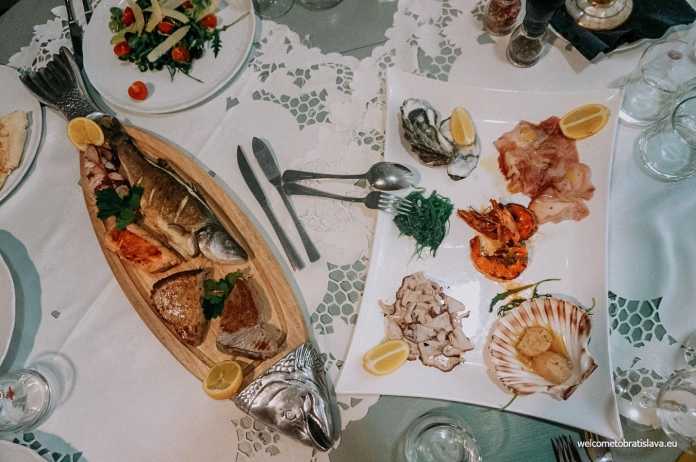 Anyone who's had the pleasure of dining in Slovakia would know that Bratislava cuisine is a good mix of Hungarian, Austrian, and German cuisines alongside local Slovak culture. This is because all of them, at some point in history, had occupied the city. But aside from classic Bratislava cuisine, the capital of Slovakia is also home to an abundance of culinary options from all over the world, including small surprises that will delight any palette.
For instance, despite being a landlocked country, Slovakia boasts an impressive aquaculture industry and has a long tradition of commercial fish farming and recreational fishing. Fish are produced in fish farming facilities, which includes some 485 fish ponds scattered across the country. But that's only one of the reasons why Bratislava has quietly risen to become a hub for great seafood restaurants in the middle of Central Europe. So if you're visiting Bratislava any time soon and would like to get your fix of delicious seafood, read on to find out about the best restaurants you should try out!
Kogo
Unlike other cuisines, the roots of Mediterranean food can't be traced back to any single ethnic group or culture as it is a label for those who live in close proximity to the Mediterranean Sea. This is why seafood is the main attraction at Kogo, one of the few special Mediterranean restaurants in the city. Kogo boasts a multitude of seafood options, ranging from fresh King Crabs to Wild Sea Bass — setting it apart from its other contemporaries that offer farm-sourced fish. Kogo is also well-equipped to cater to diners with food allergies, as they've trained their staff to assist those with allergies and intolerances.

OPEN HOURS: Check their FB


 ADDRESS: Hviezdoslavovo nám. 21


 CONNECT: Website, Facebook


 MAP LOCATION:

Wabi Sabi
The Japanese take their food very seriously, and Expat Bets' detailed guide to Japan highlights how everything from traditional ryotei to street food stands offer only the best quality food. This is why it's not surprising to find a high-quality Japanese restaurant even in the heart of Bratislava. Wabi Sabi gives diners a wide array of sushi choices that dabble in both the traditional and non-traditional. The restaurant also offers crowd-pleasers such as tempura served in bento boxes for that authentic Japanese feel. What makes this place even better is their extensive tea menu. We recommend getting a pot of the Golden Pu Erh tea for its elegant earthy notes and sweet finish.


OPEN HOURS: Check their FB


 ADDRESS: Dvořákovo nábrežie 4/B, River Park


 CONNECT: Website, Facebook


 MAP LOCATION:

Maximilian
The Guardian's post on the 'Ten Commandments of Italian Cooking' opens with a tenet on using only the highest quality ingredients at all times. This works well for the seafood-oriented Italian restaurant Maximilian, as good fish is easy to come by in Bratislava. Be sure to try the impressive fish platter, or find comfort in the fresh fish soup. And while the focus of this restaurant is fish and seafood, the owner has made it a point to represent all the regions of Italy so items such as pasta and pizza are also of the highest quality. To promote authenticity, the people behind Maximilian have also spent years working with Sicilian chef to get everything just right. We'd also suggest not skipping on dessert as the restaurant is also well-known for its homemade tiramisu.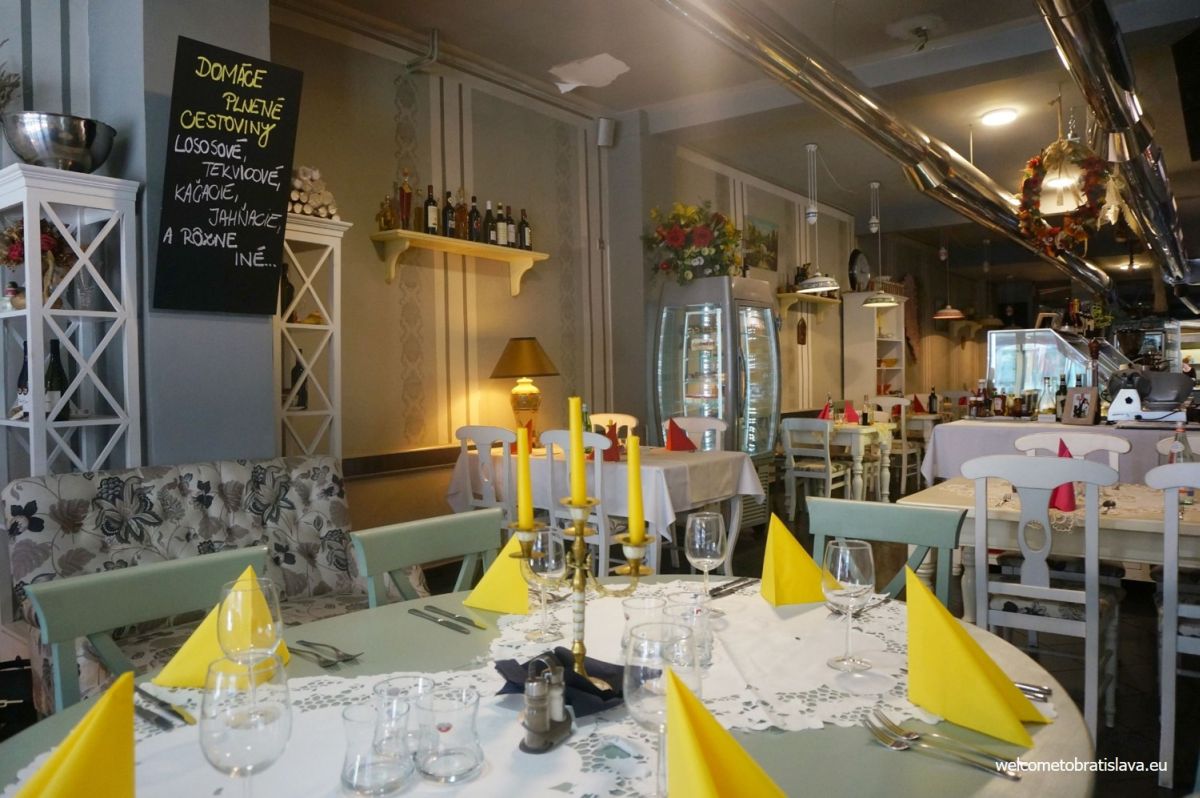 OPEN HOURS: Check their FB


 ADDRESS: Obchodná 52


 CONNECT: Facebook


 MAP LOCATION: