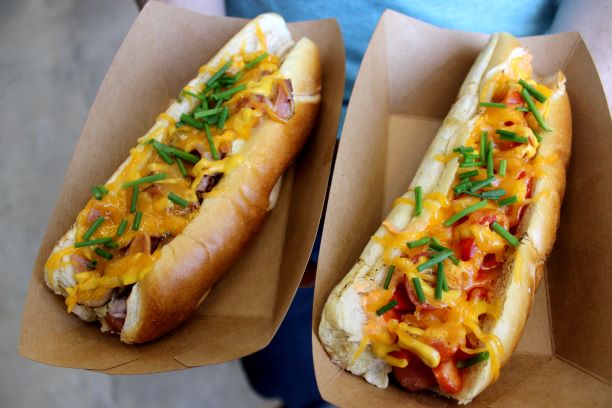 If you are obsessed with eating out but would like to avoid making a hole into your budget, this list of the best street food places will be your saviour. Bratislava is lately bursting with stalls serving high quality meals for affordable prices. So pack some napkins – our guide will show you the most delicious street food spots that will make your mouth water :)
NYC CORNER
Kamenne Square probably has a street-food-positive aura, as this is another stall located there. You can buy here tasty hot dogs of different non traditional styles. The portion is very generous and you will for sure not stay hungry if you take it instead of a normal lunch. We also liked that the sausage was actually longer than the bun, so you did not end up with the dry piece of bread at the end. There is a standing area with counters next to the stall, so you can conveniently eat them there.  Definitely not for people on diet!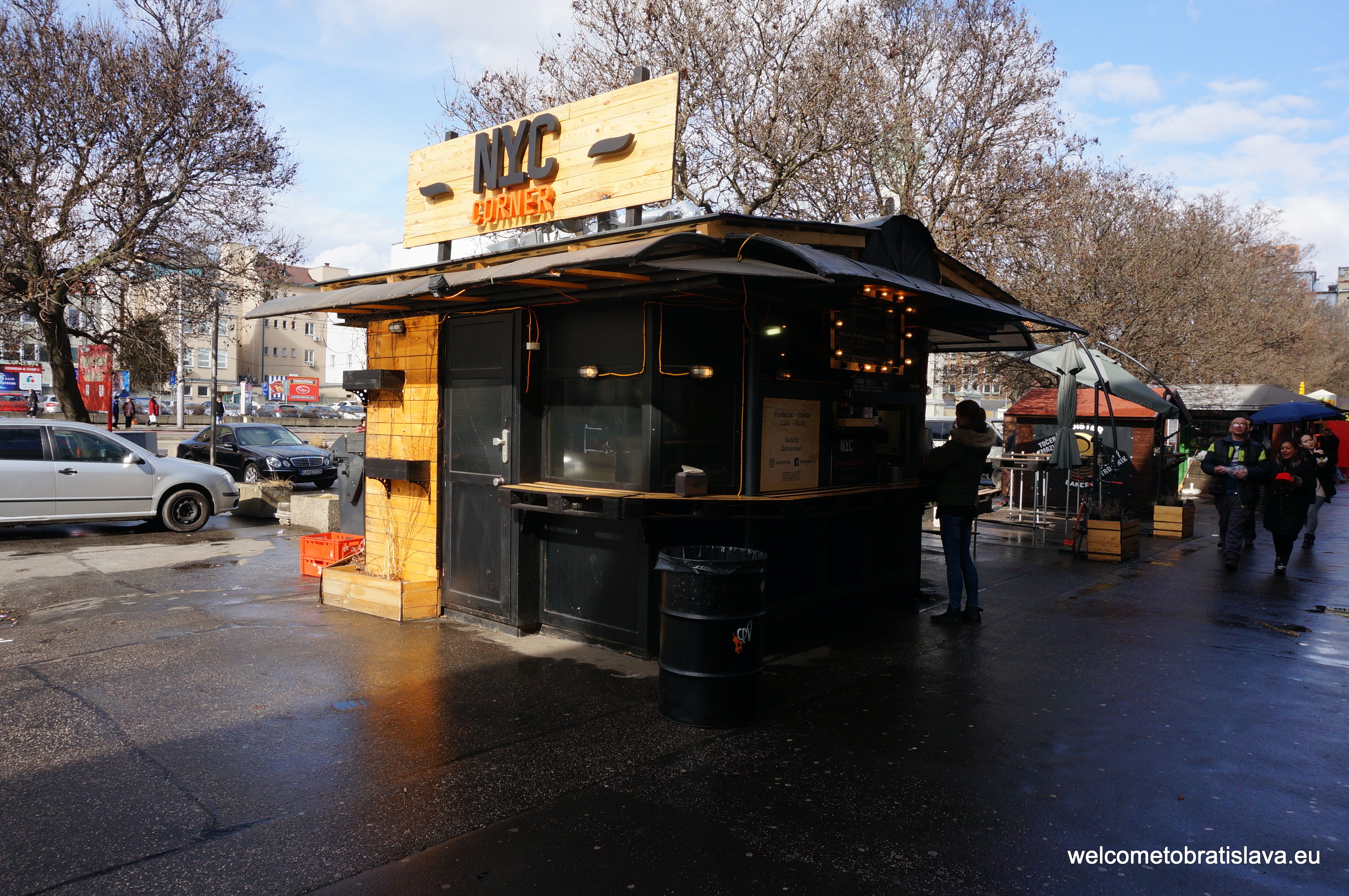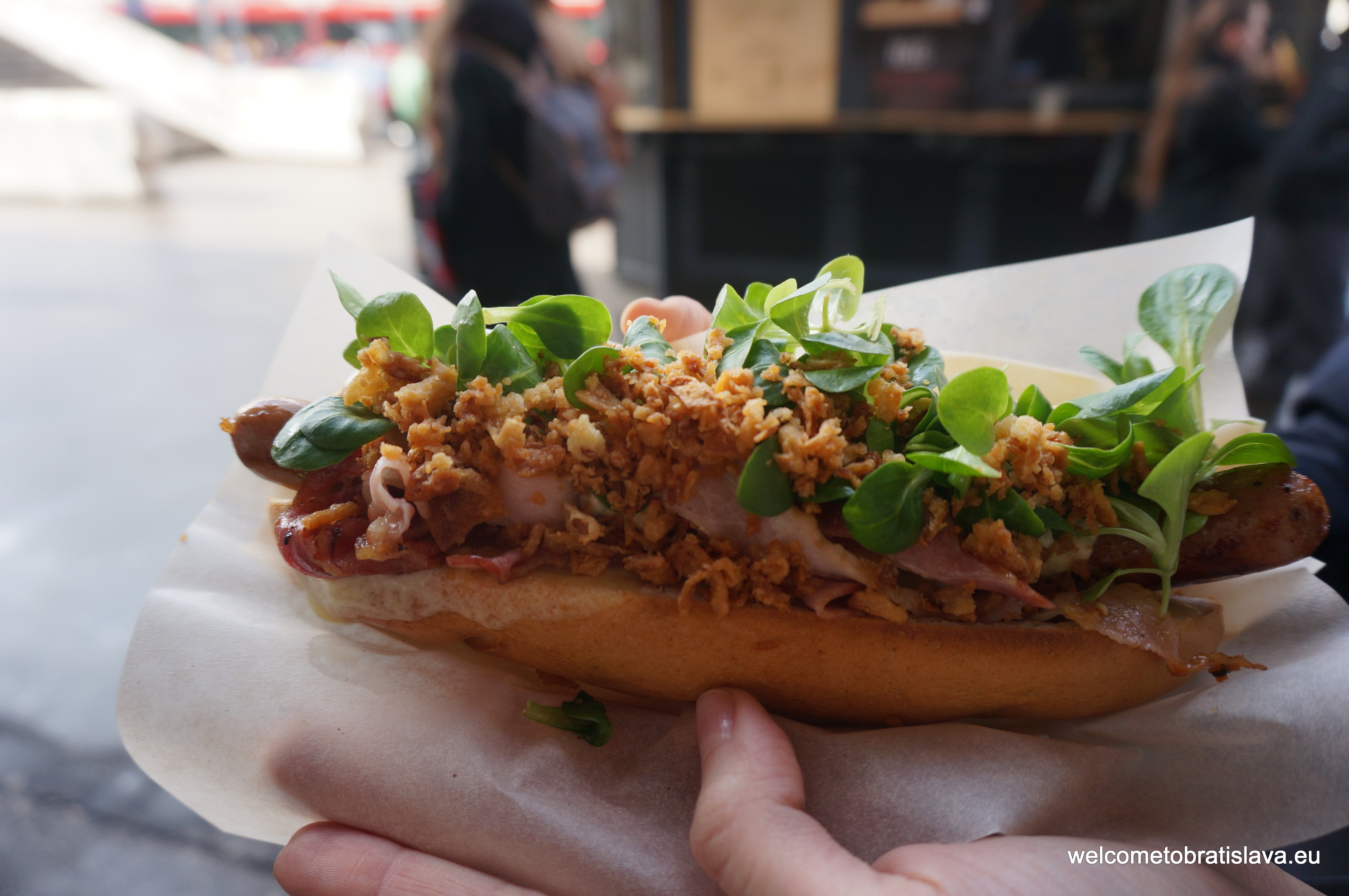 ADDRESS: Kamenne Square 


 OPEN HOURS: Check their FB


CONNECT: Facebook


 MAP LOCATION:
TY SOMARU
Ty somaru is another great street food find on Mariánska Street. Burrito or quesadilla anyone? You can expect Mexican all time favourite dishes turned into street food. Each dish can be chosen with different types of meat or as a vegetarian version and with three various salsa with different levels of spiciness.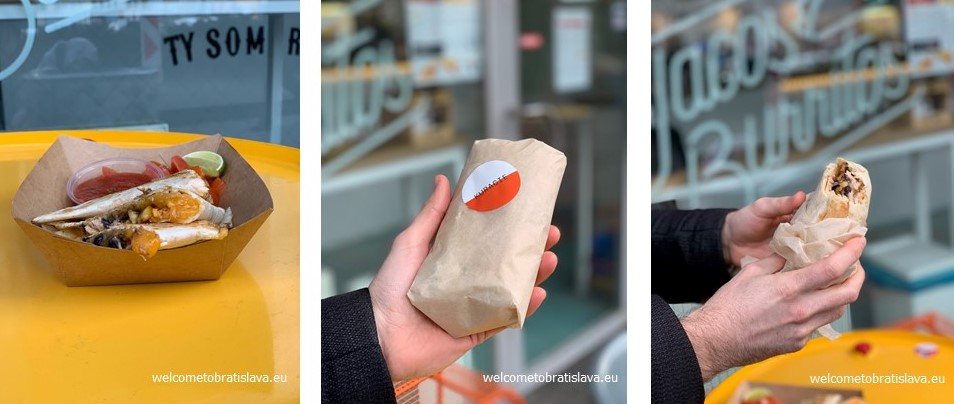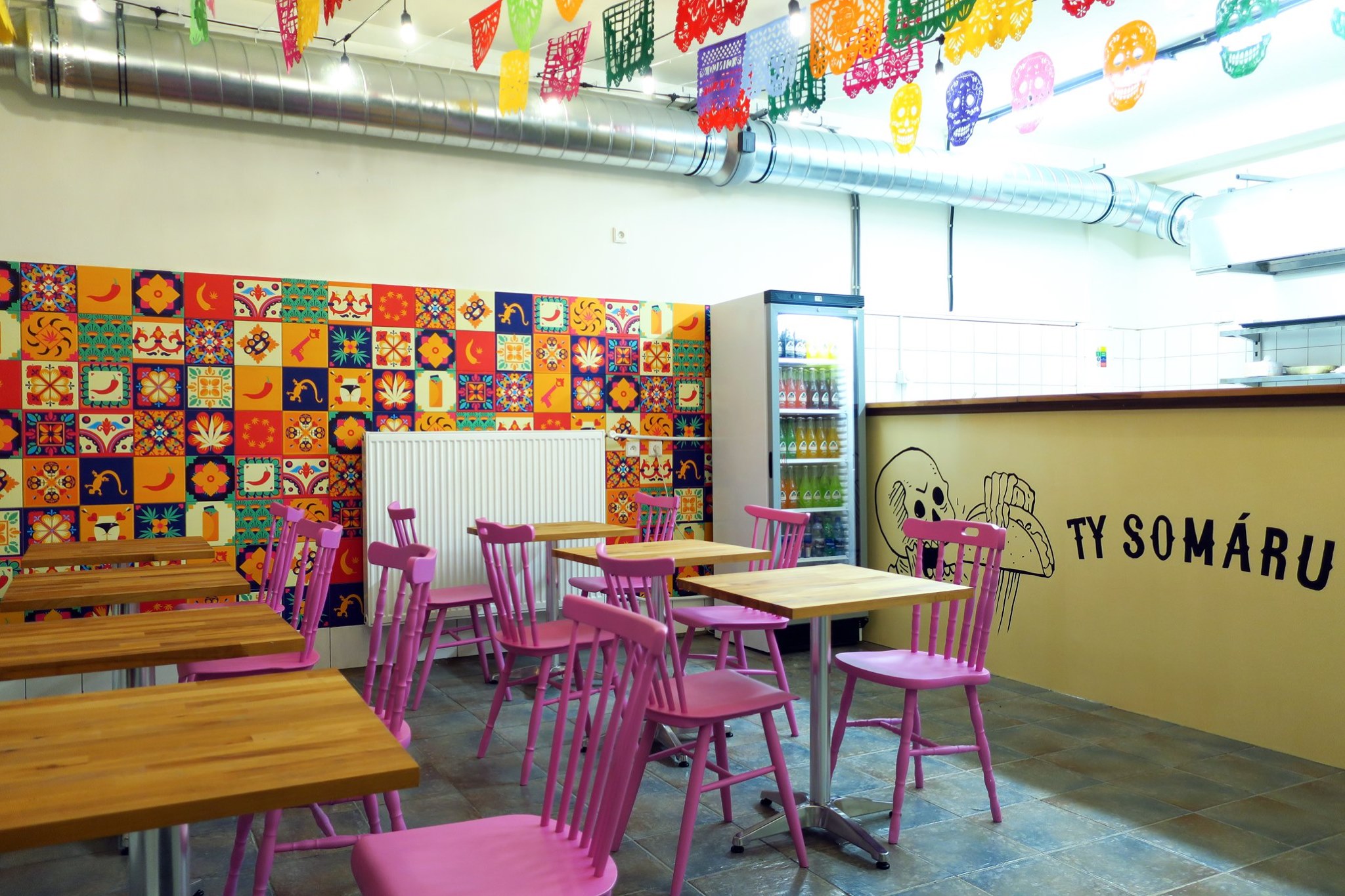 ADDRESS: Mariánska 11 


 OPEN HOURS: Check their website


CONNECT: Facebook, Website


 MAP LOCATION:

ORBIS STREET FOOD
Orbis has its menu inspired by the gastronomy from different corners of the world and is currently THE hot spot for locals. The top product Orbis is known for are Belgian fries. These are prepared from special, bigger potatoes and fried twice on the beef grease. As a result, the fries are quite thick, tender and deliciously seasoned! We just love them!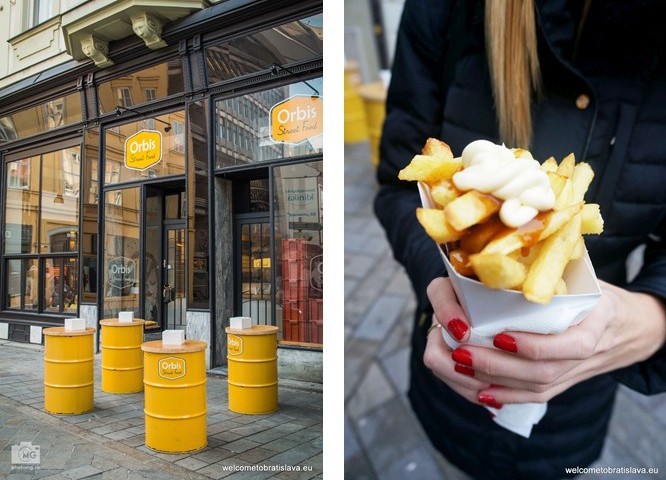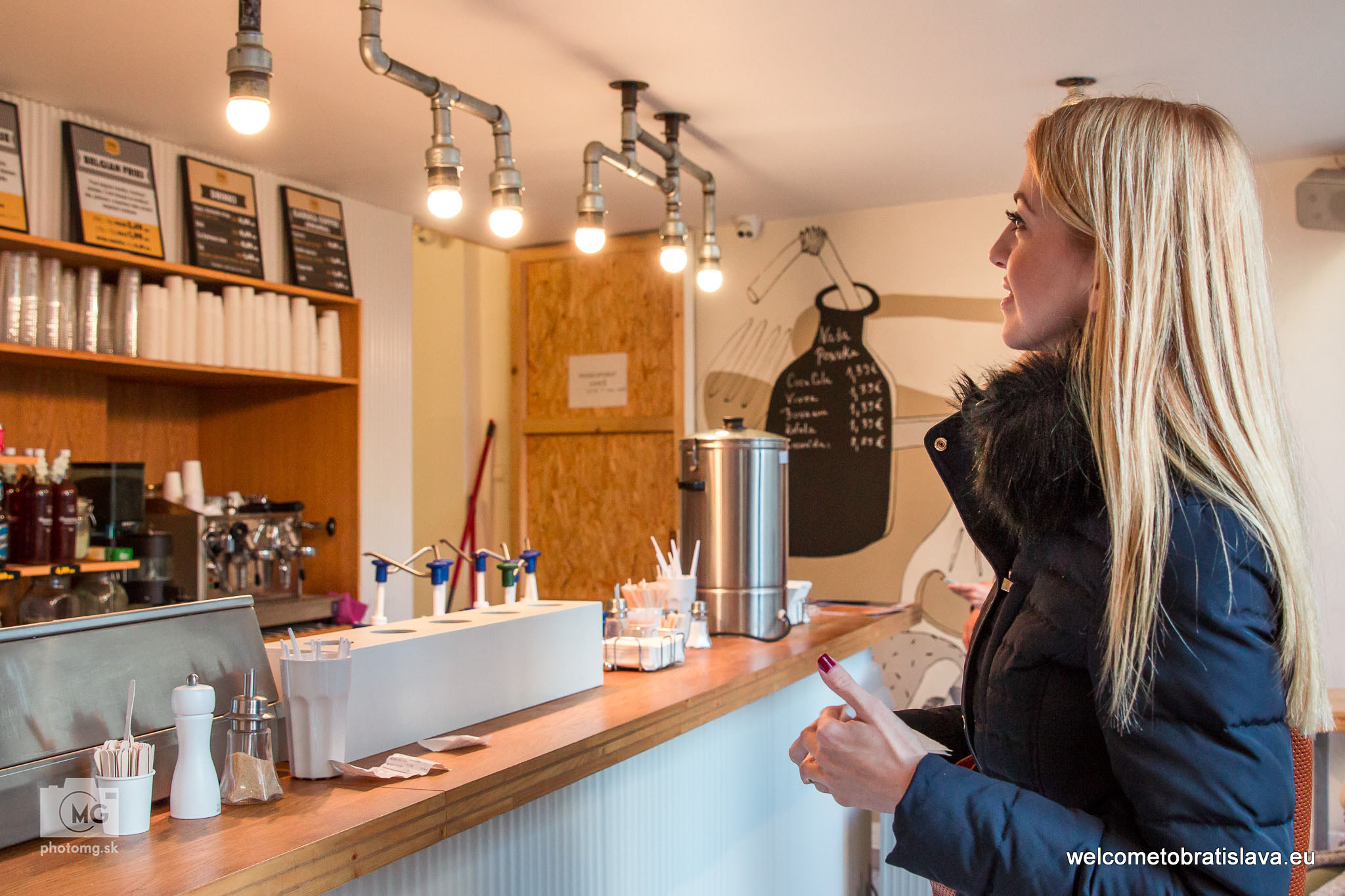 ADDRESS: Laurinska 7


 OPEN HOURS: Check their FB


CONNECT: Facebook


 MAP LOCATION:
FOODSTOCK
Foodstock used to be only a truck offering yummy vegetarian dishes at various festivals and Christmas markets. It quickly became so popular that it was obvious a regular shop was needed. Now you can enjoy this amazing cuisine at a small establishment on Klobučnícka Street. You can either eat your food there or order it "to go". The menu includes various vegetarian Asia-inspired dishes. Our all time favourite is Gyoza Crunchy filled with local vegetables and topped with the amazing combination of teryiaki, sesame and edamame. Highly addictive! And a nice plus is that you get filtered water for free:)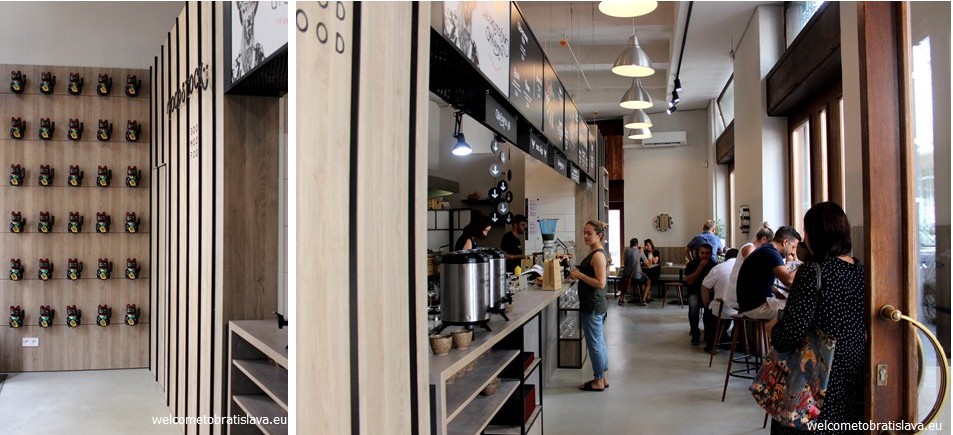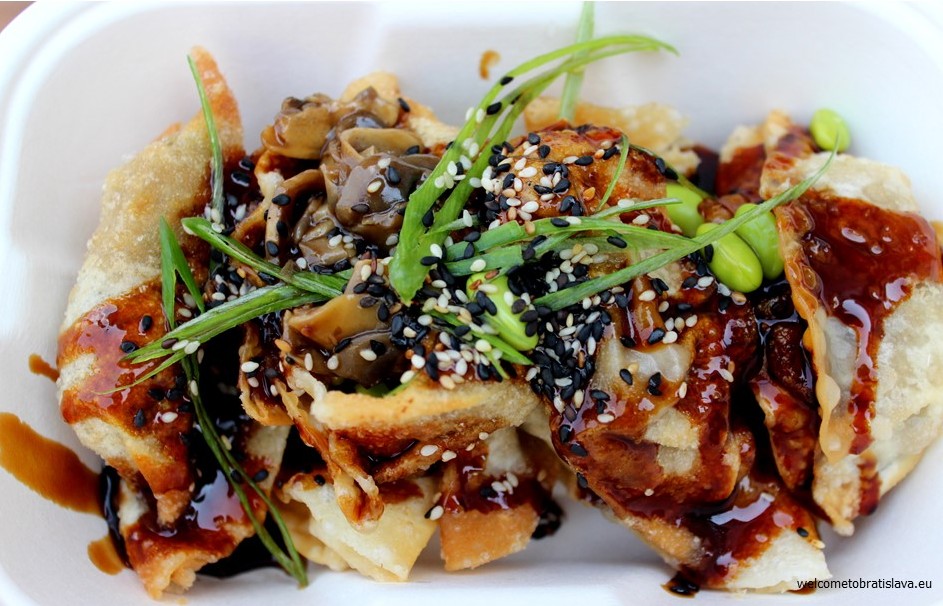 ADDRESS: Klobucnicka 6


 OPEN HOURS: Check their FB


 CONNECT: Facebook


 MAP LOCATION:
BURRITO FELLAS
Burrito Fellas strive to bring the best burrito to Bratislava, and in Californian style! Cali Burrito is typical for San Diego area and contains grilled beef, cheese, sour cream, beans, guacamole and rice. We can testify that Burrito Fellas copied the original Californian recipe splendidly – their burritos taste very fresh and indeed differently than the classic Mexican take on this dish. And the portions are very generous! Try it by yourself:)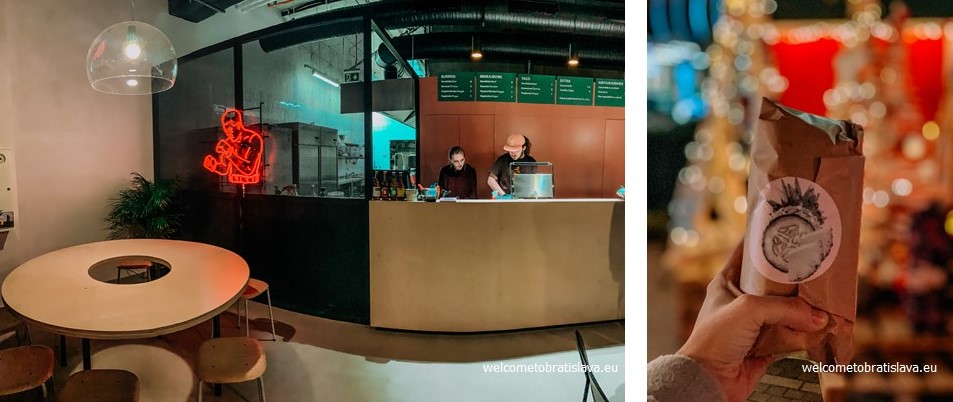 ADDRESS: Matej Korvín Square


 OPEN HOURS: Check their FB


 CONNECT: Facebook


 MAP LOCATION:

EUROVEA FOOD COURT'S STREET FOOD SECTION
If you don't mind eating in a busy shopping mall, Eurovea has a solid street food section within its food court with several amazing street food providers. We definitely recommend Regal burger & their Gyoza by Regal, Chilantro (Mexican street food), Pho (Vietnamese street food), Punjabi Dhaba (Indian street food) or Barskde (pastrami sandwiches).

 ADDRESS: Pribinova 8


 CONNECT: Facebook


 MAP LOCATION:

PERMANENT STREET FOOD AT POLNA STREET
Bratislava has its first street dedicated to street food. Polna Street lies right next to the popular Medicka Garden in the Old Town and is full of permanent stands offering wide range of street food. It has quickly become super popular with the locals; so hurry up, as the food is usually sold out before 1-2 pm :D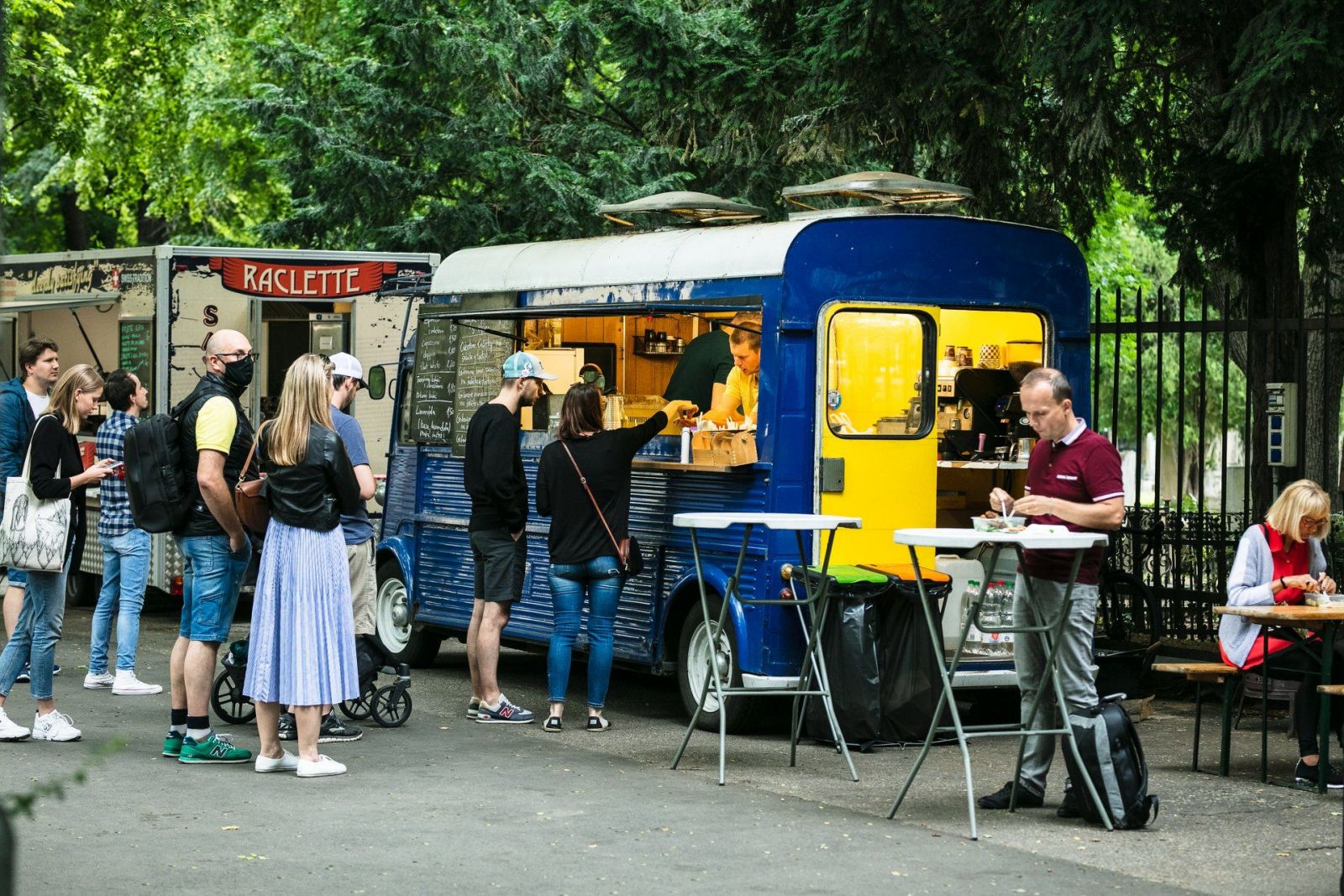 BOOTCA BAR
Bootca Bar stands next to the popular Kuchajda lake, within Nove mesto neighbourhood. It offers quick meals during the summer period – majority of them are healthy and suitable after a work-out. Bootcamp Slovakia started here with its group workouts a couple of years ago and after some time decided to complement its offer and take it a step further – into the food business. We would definitely recommend the Bootca burger which was absolutely delicious and juicy.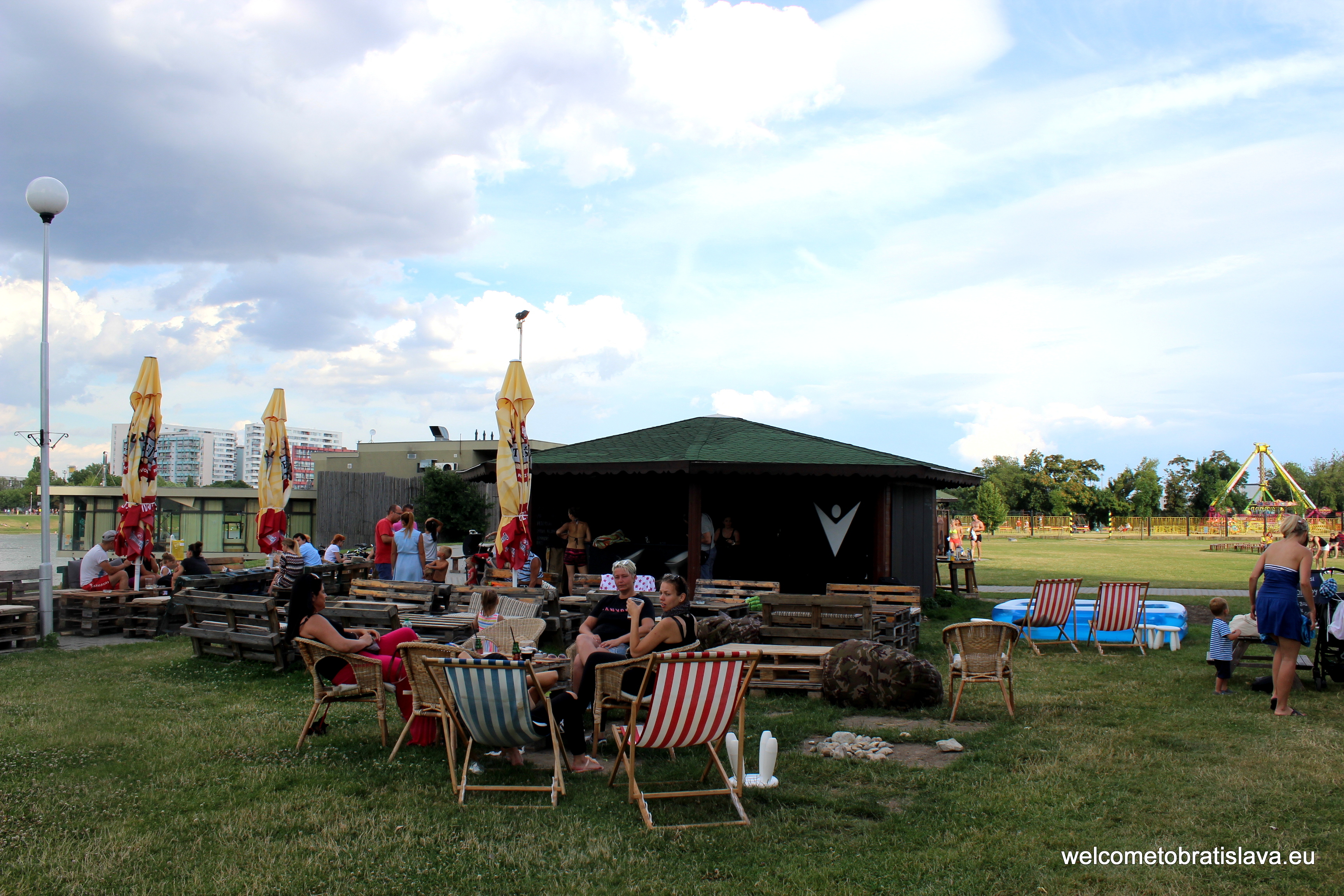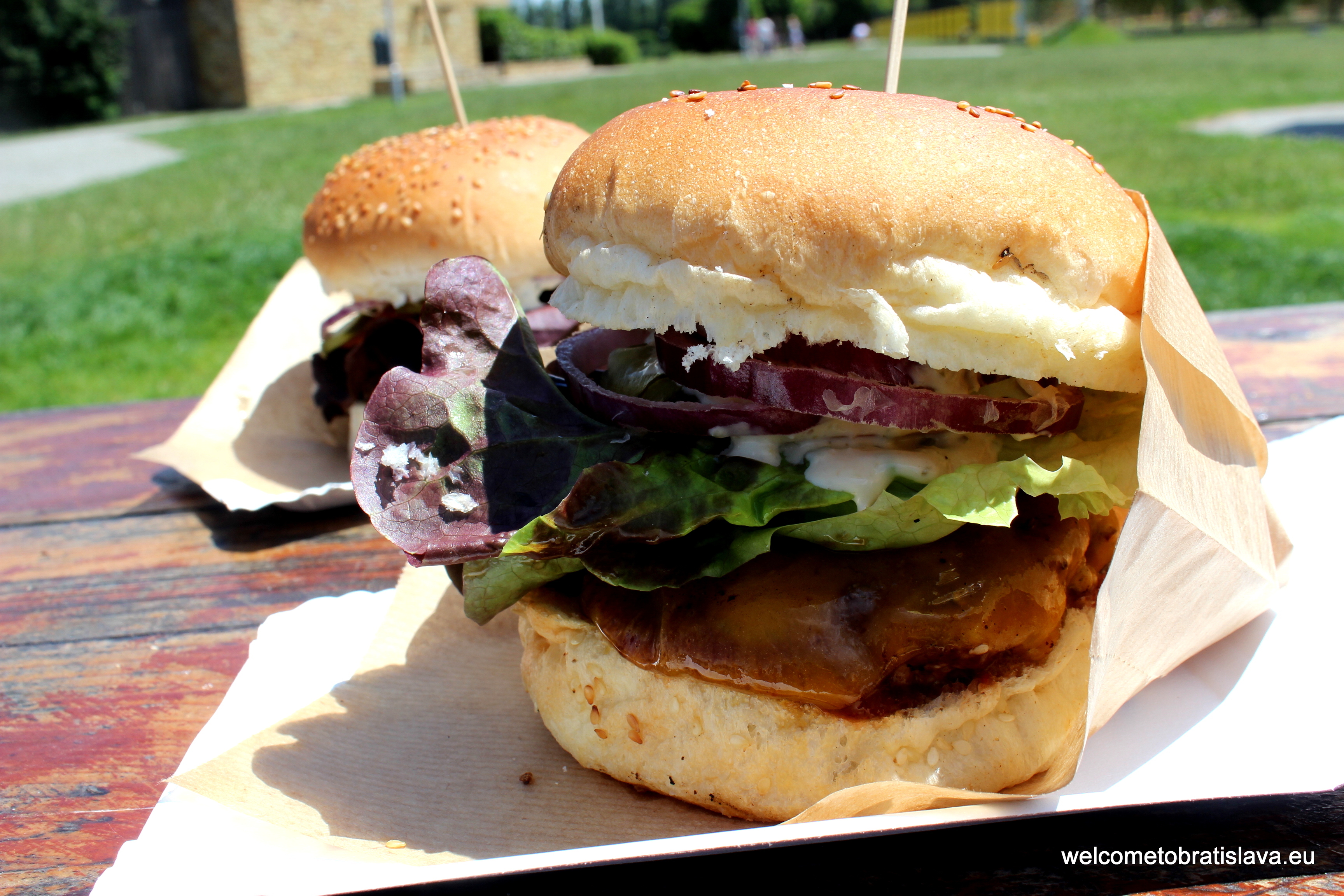 ADDRESS: Vajnorska street, lake Kuchajda, from Polus side


 OPEN HOURS: There are no official open hours. Come during summer, when the weather is nice.


CONNECT: Facebook


 MAP LOCATION:
STREET FOOD & CAFE POSSONIUM
Possonium is a permanent street food garden that offers five different cuisines, so everybody can find something for them. It does not matter if you are a vegan, a "carnivore", a soup-eater, a hummus lover or a hamburger-addict – variety is the spice of life! We like it here so much that we have written a separate article about this place.

 ADDRESS: Kyčerského 7a


 OPEN HOURS: Check their FB


CONNECT: Facebook


 MAP LOCATION:

JUMP STREET
And now something different! Who said that street food must be about greasy fast meals and grabbing a quick bite on the go? This place serves the street food classics in a fashionable way and in the elegant, posh surroundings. Jump Street is fighting the hipster minimal concept by removing the borders of the street food concept and thinking outside of the box.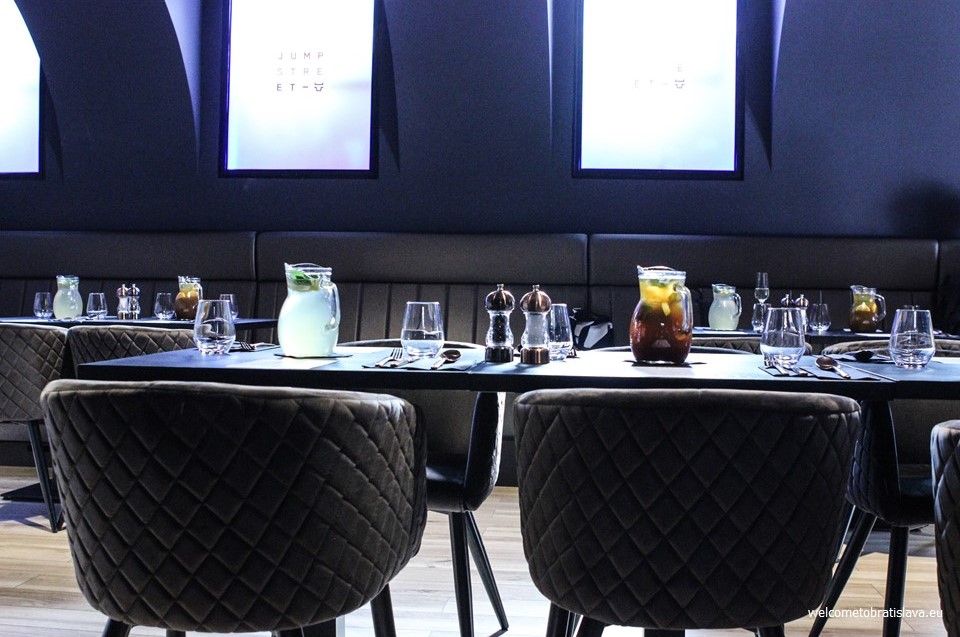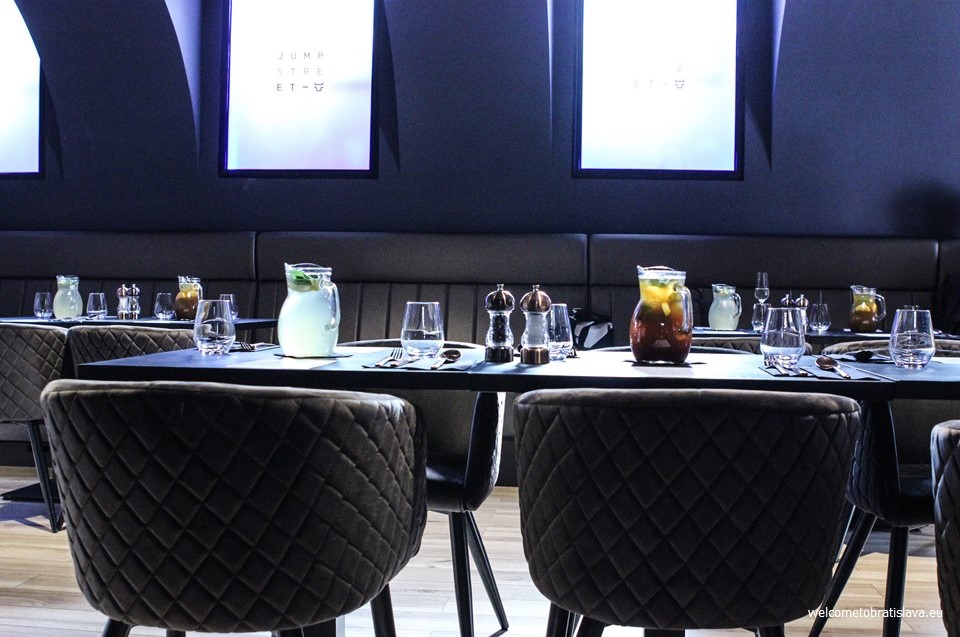 All the dishes we tried were lip-smacking. All of them have carefully curated recipes and trusted ingredients suppliers. What we definitely recommend is their flagship product, the black golden burger – juicy and full of flavors. And the fries are one of the best we'd had in town so far! Just be careful – it costs more than the average burger in town.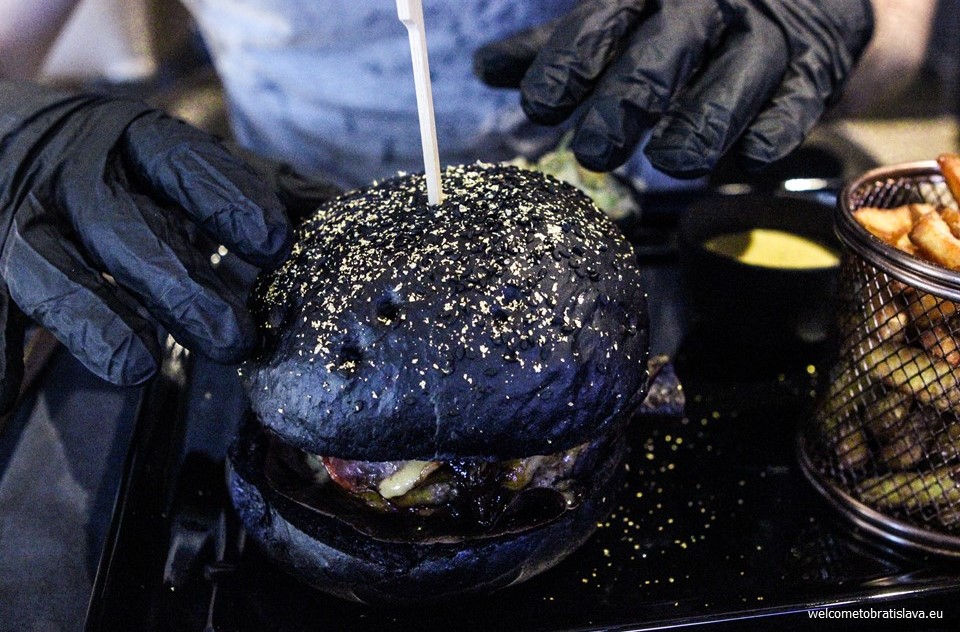 ADDRESS: Šafárikovo Square 4


 OPEN HOURS: Check their FB


CONNECT: Website,Facebook


 MAP LOCATION:

COFFEE BROTHERS
You have probably already spotted these cool mobile retro coffee vans from the 30's and 40's. You can see the historical touch also at their wooden manual coffee grinder or at their unique manual machine of the La Pavoni brand which also produced the first commercial coffee machine in  the world. They will serve you great take away coffee, tea or hot chocolate. You can choose the size of your drink. And look at those cups!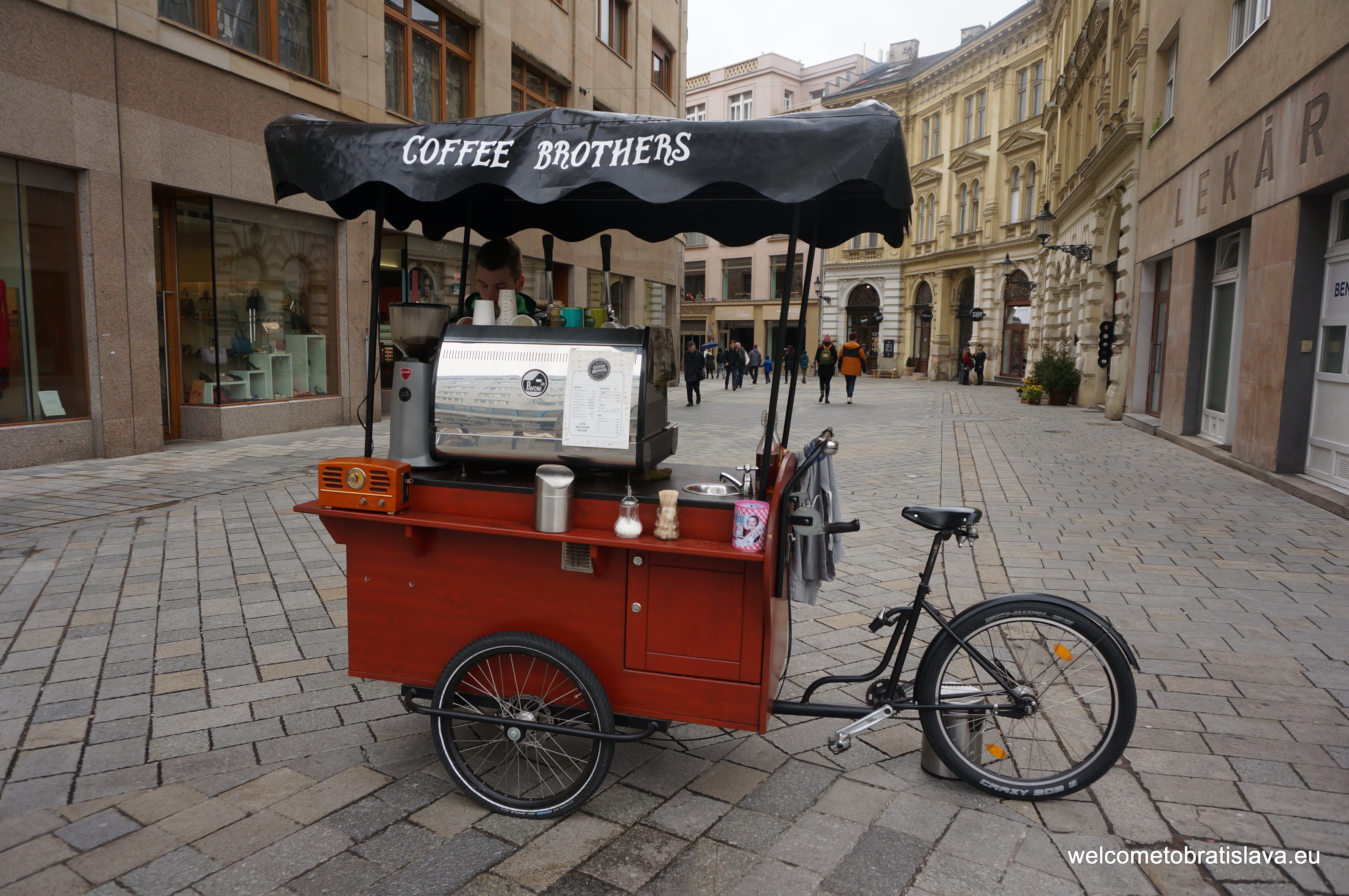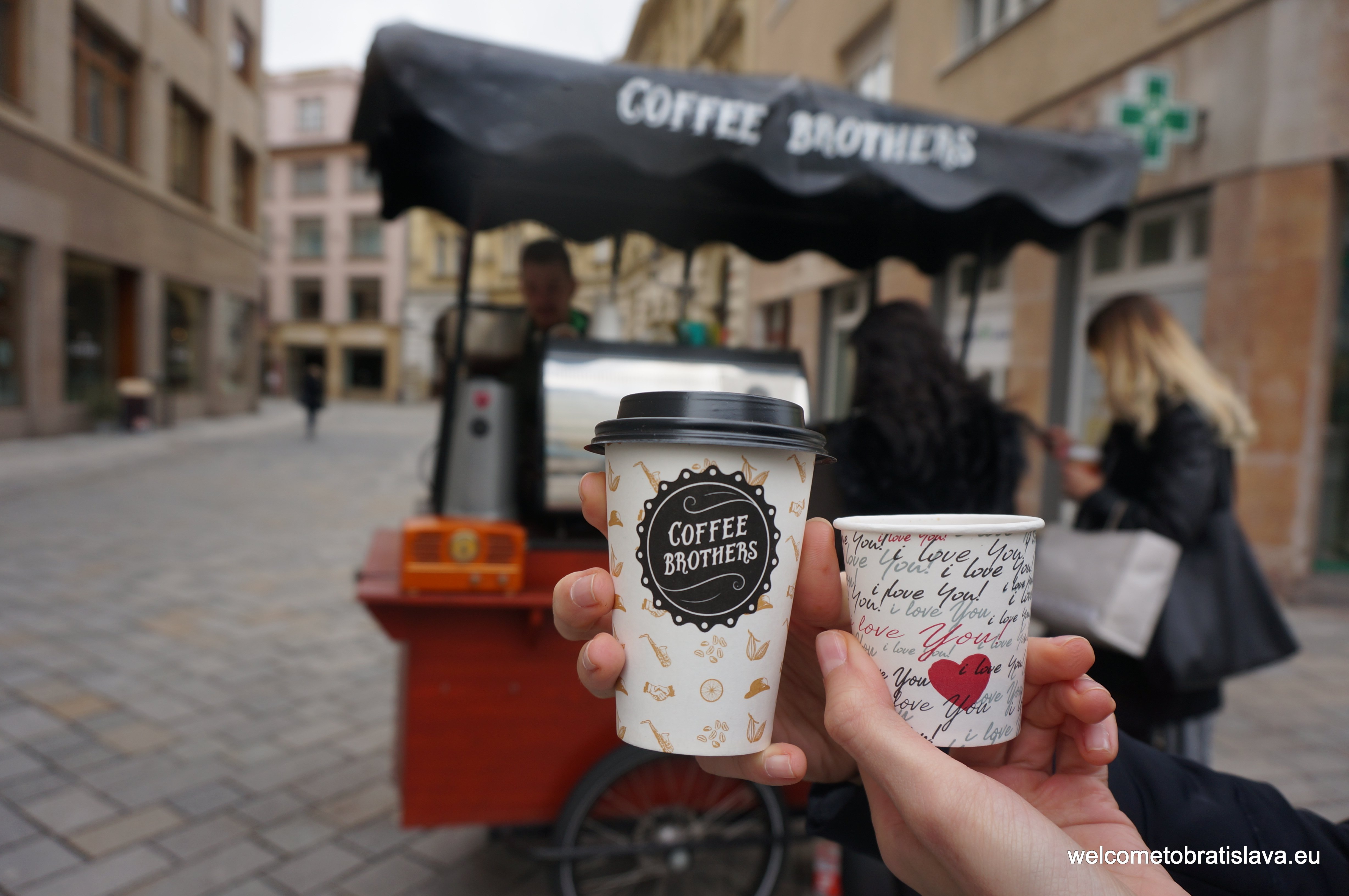 ADDRESS: Laurinska 21 / OC Central / Kramáre / EUBA


 OPEN HOURS: Check their FB


CONNECT: Facebook


 MAP LOCATION:
PAN KRALICEK
Enjoy great coffee from Mr Bunny's (as the name translates) wheeled café.  You can look forward to the smiling faces of its staff. Just look for the tricycles with a peculiar creature logo – half man and half bunny :) Many say this is the best coffee in town. And recently they have opened their brick and mortar café, too!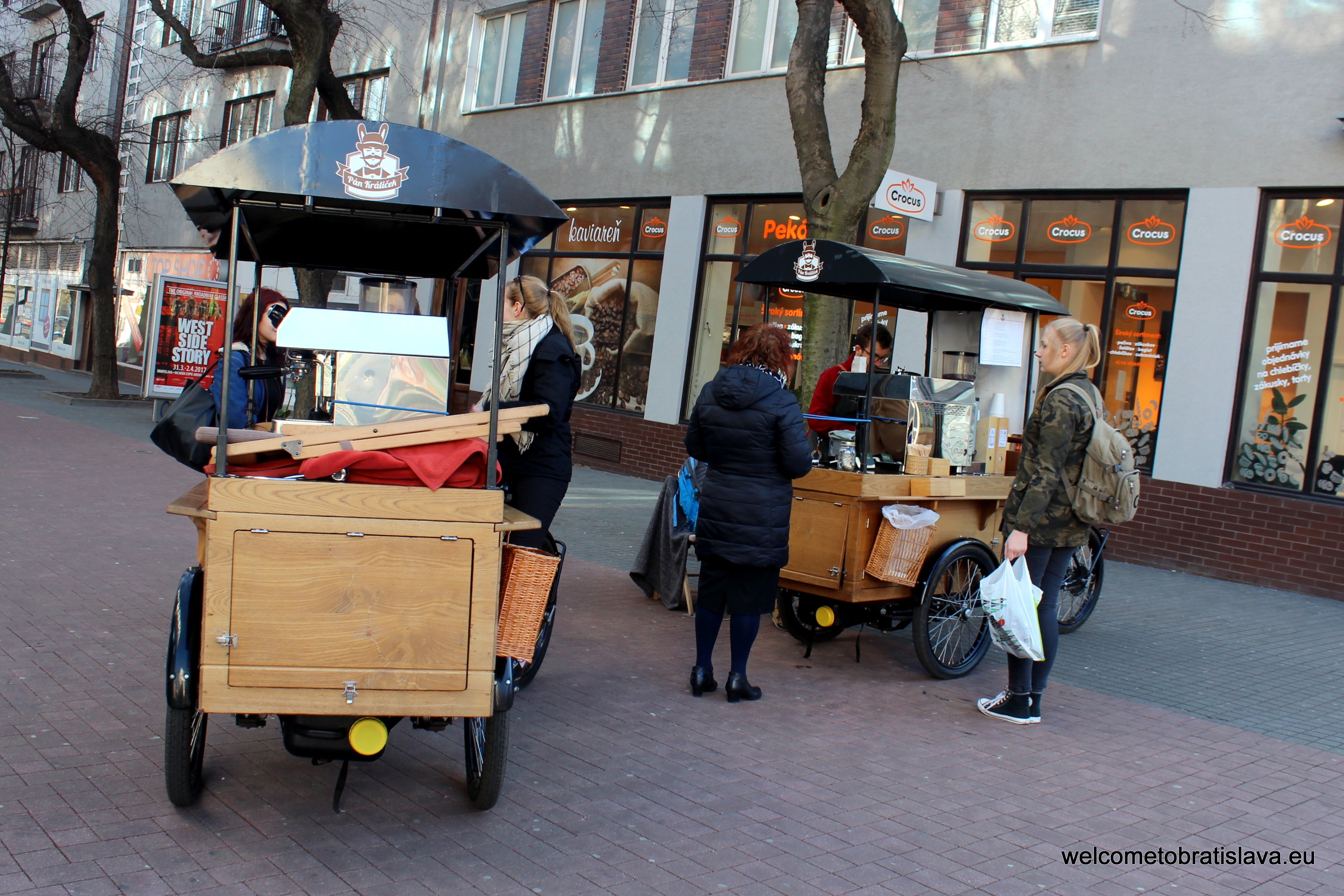 ADDRESS: Postova / Safarikovo Square


CONNECT: Facebook


 MAP LOCATION:
STREET FOOD PARK
There are plenty of great street food trucks which operate during the Street Food Park Festival. It is a regular street food event organized in front of our Old Market Hall. It is an ideal occasion for those who like to get together with friends in a casual way along with getting something tasty to eat. Come to enjoy some local culture from food trucks and stalls, and have a bite of something prepared in front of your eyes – it's quick and it's delicious!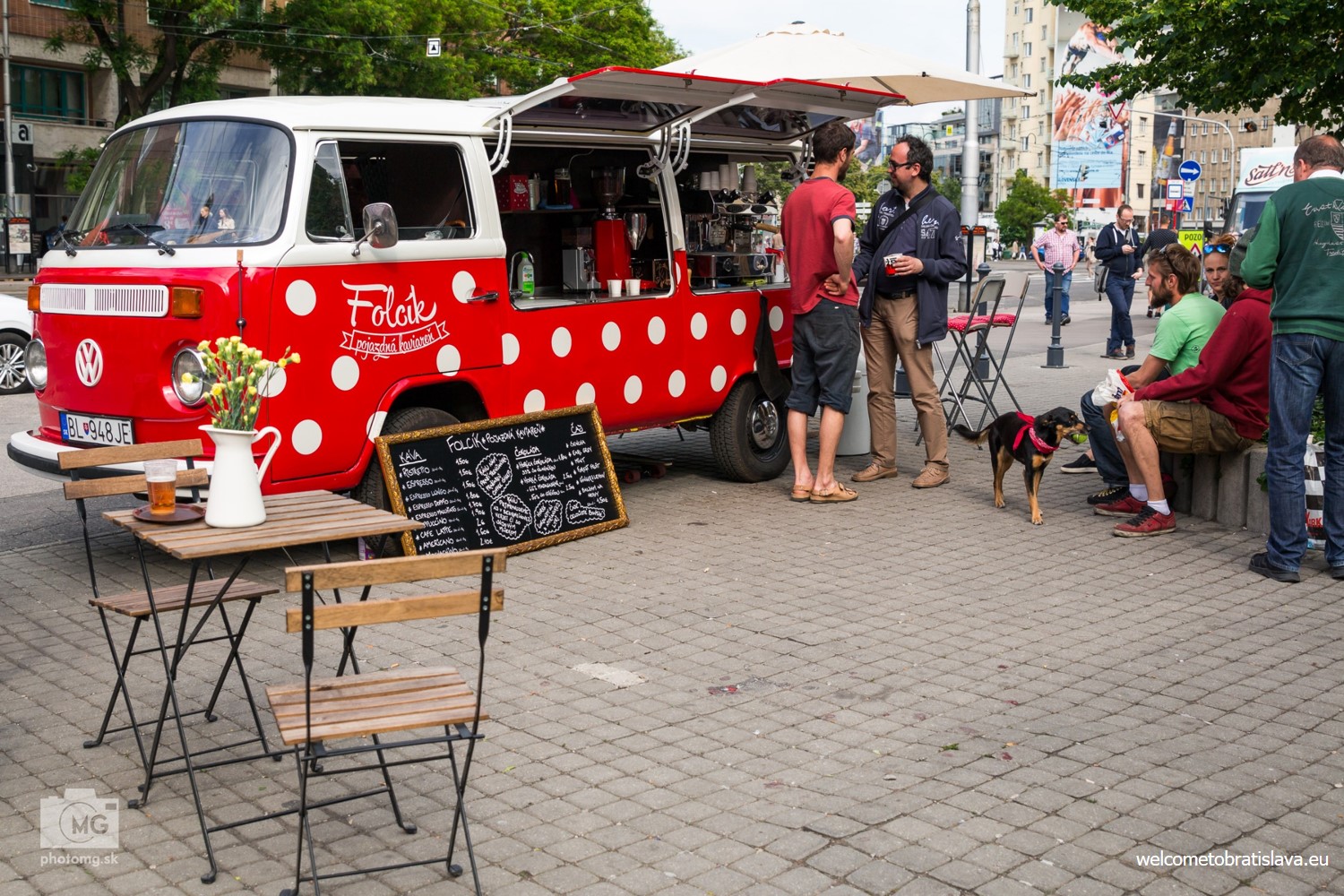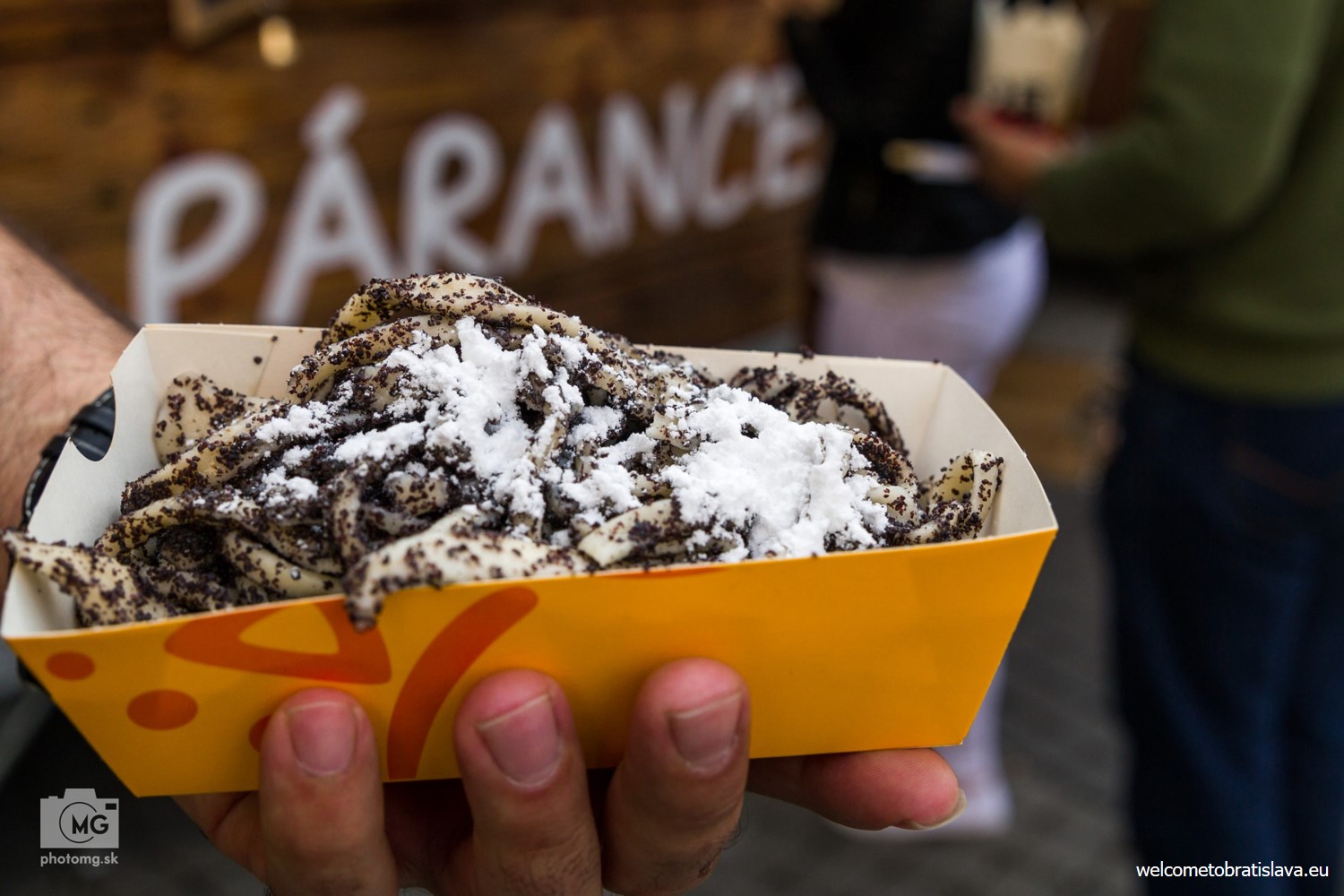 ADDRESS: Old Market Hall, SNP Square 25


CONNECT: Facebook


 MAP LOCATION:
Author: Zuzana Mytna