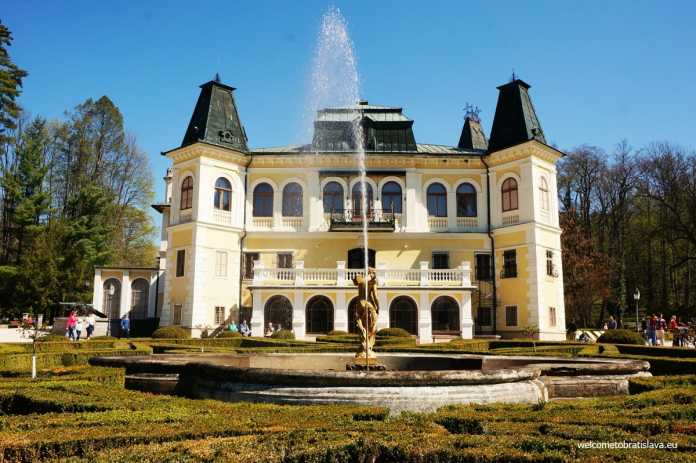 Often overshadowed by trendy destinations to the north and ecotourism to the south, central Slovakia is a perfect destination for travelers seeking something unique while avoiding heavy crowds and Instagrammers. The landscape here is lush and unmarred by mass industry – Slovakia's nature is stunning and moving east the land is full of caves and castles. Literally the stuff of fairy tales, as in the Czechoslovak classic movie Sol nad Zlato – Salt Over Gold – filmed in the cathedral-like Domica cave lying in Slovak Karst National Park (Slovak side) and Aggteleki Nemzeti Park (Hungarian side).
To see this world-class cave – along with the luxurious 19th century Betliar castle and a village that boasts thousands of cherry trees – we recommend making overnight plans to avoid any rush. While the main city of Rožňava is easily reached by mid-day if venturing from Bratislava (think roughly 4 hours by car), its convenient proximity to both the Hungarian and Ukrainian borders entices longer holiday plans. We recommend travelling by car.
DOMICA CAVE
Domica cave is a logical first-stop when visiting the region, whether you plan to spend the weekend or are committed activity-rich day trip. There are 2 entrances to the cave. From Slovakia and from Hungary. The Slovak side offers a smaller tour, if you enter from the Aggteleki Nemzeti Park (Hungary), you will be able to enjoy a longer "walk" in the cave.
If traveling from Hungary, you are a short 2 km drive – it is better to go by car, though buses from neighboring cities and Bratislava are available. Because tours are not self-guided and set to a tight schedule, every 90 minutes or so beginning at 9:30 am, it is best to get your timing right. Show up at least 15 minutes early to buy tickets and expect to pay in cash.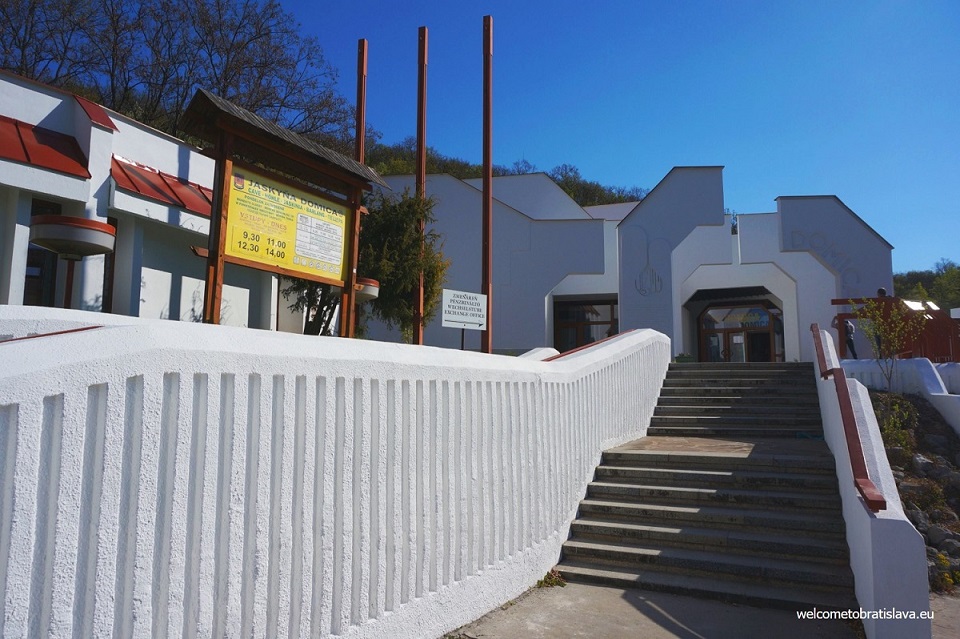 Once you do arrive, park in the lot directly at the main entrance building. Leading to the front door is a makeshift trail lined with information about the cave; more educational material can be found inside. Don't expect to learn much from the tour guide unless you speak Slovak – English. Tours are only offered for parties of 25 or more with advanced booking. However, there is plenty of information online about Domica so study ahead of time and enjoy the stunning views when you are here.
Just in case, here are some interesting facts: Domica cave is the most famous of the thirteen caves of Slovak Karst National Park – and the longest. Now a UNESCO site, during the Neolithic age it was home to early humans – possibly cro-magnon – though the cave itself dates back ten of millions of years to the Late Cretaceous. And when the water levels are high enough, boat rides are offered down the underground river, Styx.
P.S. Even in the summer cave temperature are chilly, as low as 10 degrees celsius. Bring a sweater.
(source: slovakia.travel)
BETLIAR CASTLE
A short 30 min ride from the Domica cave is the magnificent Betliar castle. Built with pure luxury in mind, all you will see here belonged to – and perfectly represents – members of the Andrássy family, considered by many to be the most important aristocrats of 19th century Europe.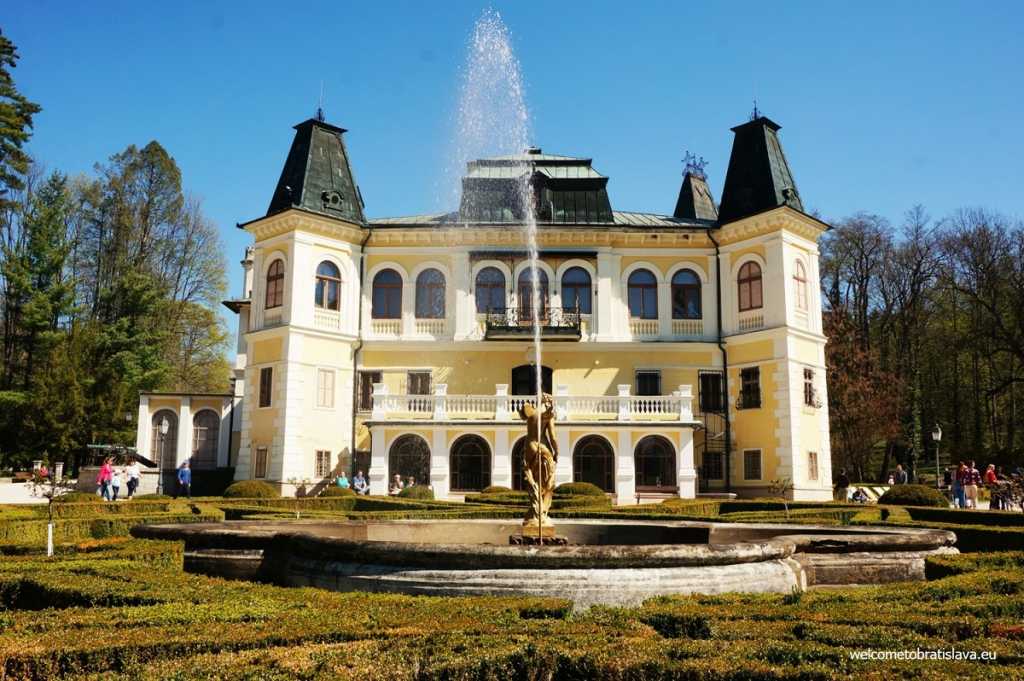 The Count Emanuel I. Andrássy's (1821-1891) domestic masterpiece was mainly inspired by English country houses, though some of the mansion's elements are clearly influenced by French architecture. At the beginning of the 20th century, Emanuel's son Count Gejza I (1856-1938) had the manor house modernized, creating a truly luxurious residence with electric lighting, central heating, 16 bathrooms, and a beautiful library. And because this was the social elite in question, there were even numerous comfortable apartments built hosting glamorous hunting events in nearby Betliar village. These hunts brought down bears, wolves, wild boar and of course deer, some of which still adorn the castle walls.
Betliar is the only mansion in Slovakia which, after 1945, was preserved with its original equipment and collections. Its interior and adornments were not ransacked, which cannot be said for other homes of the social elite, nor was the home rebuilt or repurposed into government offices. This unique preservation of the estate enabled it to serve as a museum practically since nationalization.
We recommend a walk in the huge English park after your guided tour in the castle.
LUNCH STOP: THE HORSE YARD PENSION
While it may be tempting to dine at Betliar – for many the setting is romantic enough for warrant a visit to the restaurant, but be warned the wait can be extensive for your food to arrive and the crowds less than ideal – we recommend making the short drive to nearby Brzotín village. Here is the charming agro-touristic establishment, The Horse Yard Pension, where you can enjoy traditional Slovak cuisine, view livestock such as donkeys and horses (odd to pair with dining, but stay with us), and even relax at wellness while the kiddies play in the children's fun zone.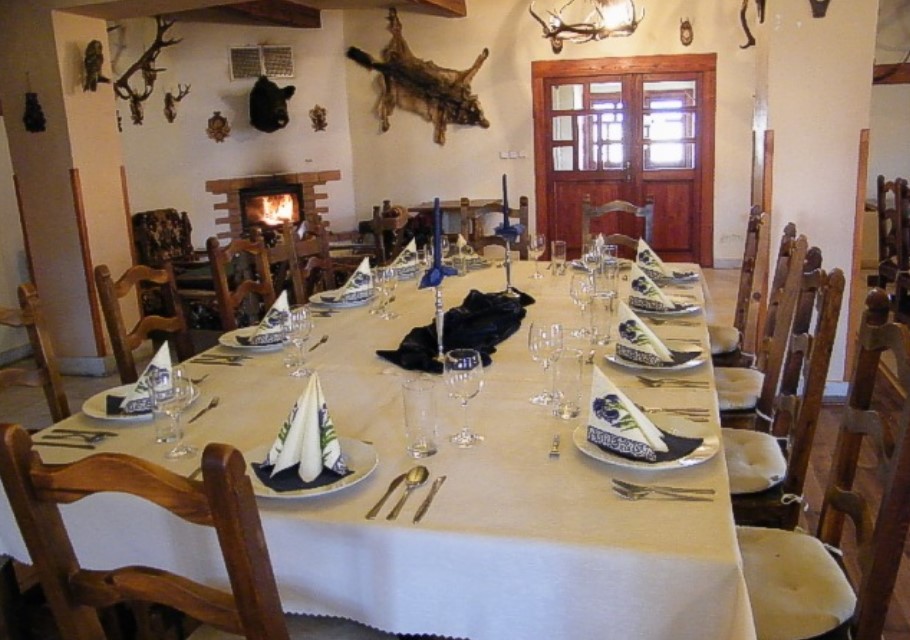 (source: konskydvor.sk)


Not only is this is an opportunity to have a "real farm" experience "in the middle of nowhere," especially attractive for families with young children, a visit here is an excuse to extend your day into a mini-holiday before heading back to city life. Book ahead for accommodation, wellness, and even horse riding!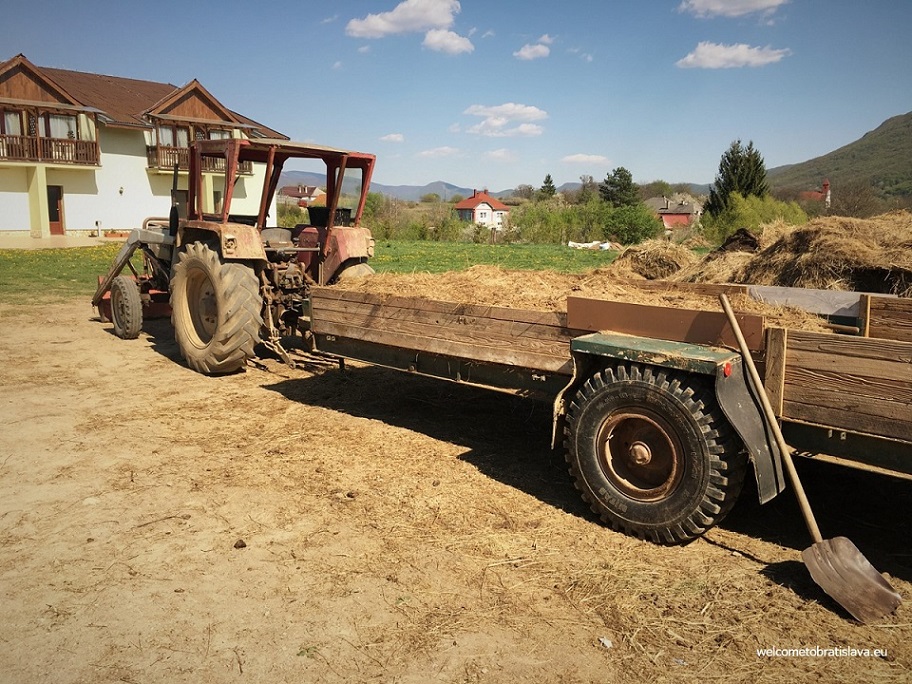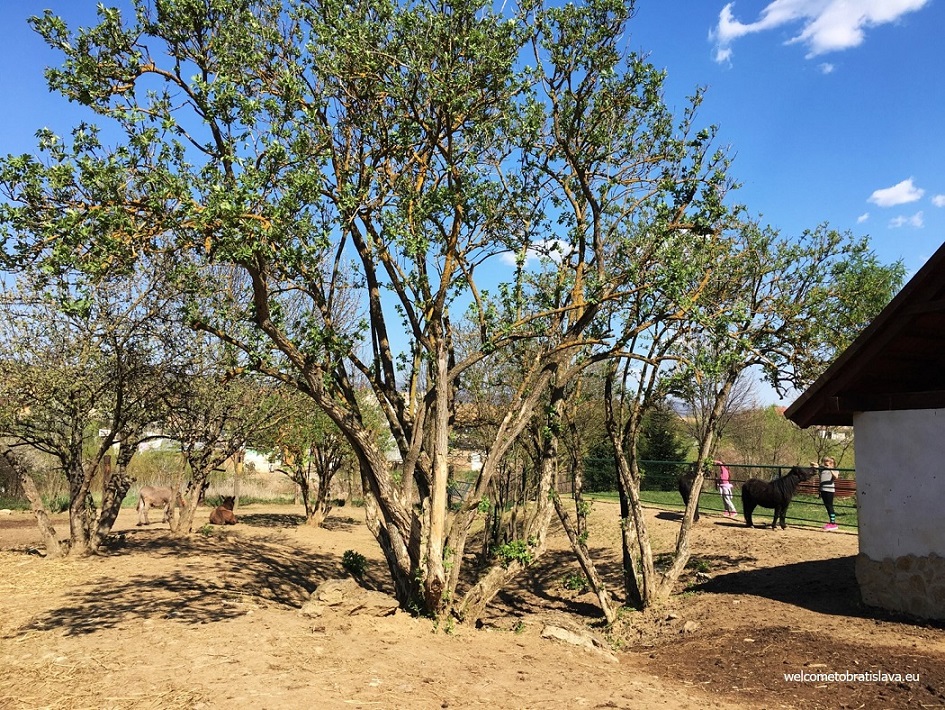 BRDARKA VILLAGE
Leaving the region, whether your visit was a day-trip or you are heading to your next destination, do take a short 30 minute detour from Betliar castle to Brdarka village for views of one of the prettiest valleys in Slovakia. The reputation for spectacular views is especially true in spring, when over four thousand trees that encircle the village  – including two hundred varieties of cherry trees – begin to bloom.
(photo source: am13photo.com)
These unprecedented cherry orchards are ancient and Brdarka itself dates back to the 12th century, when shepherd settlements were located on its territory. Hitting its peak at the turn of the 19th century with over two hundred inhabitants, the locals specialized in shepherding, cattle breeding, logging, and fruit growing. Today cherries still surround the village and are the main attraction. Literally.
There is no shop, post office or school, the old evangelical church looks like it has been brought here from the Middle Ages, and many houses are in decay. Yet, sleepy Brdarka village is a main destination not only for Slovaks, but for travelers from across Europe. A drive through the countryside is the perfect way to wrap up your visit to the area.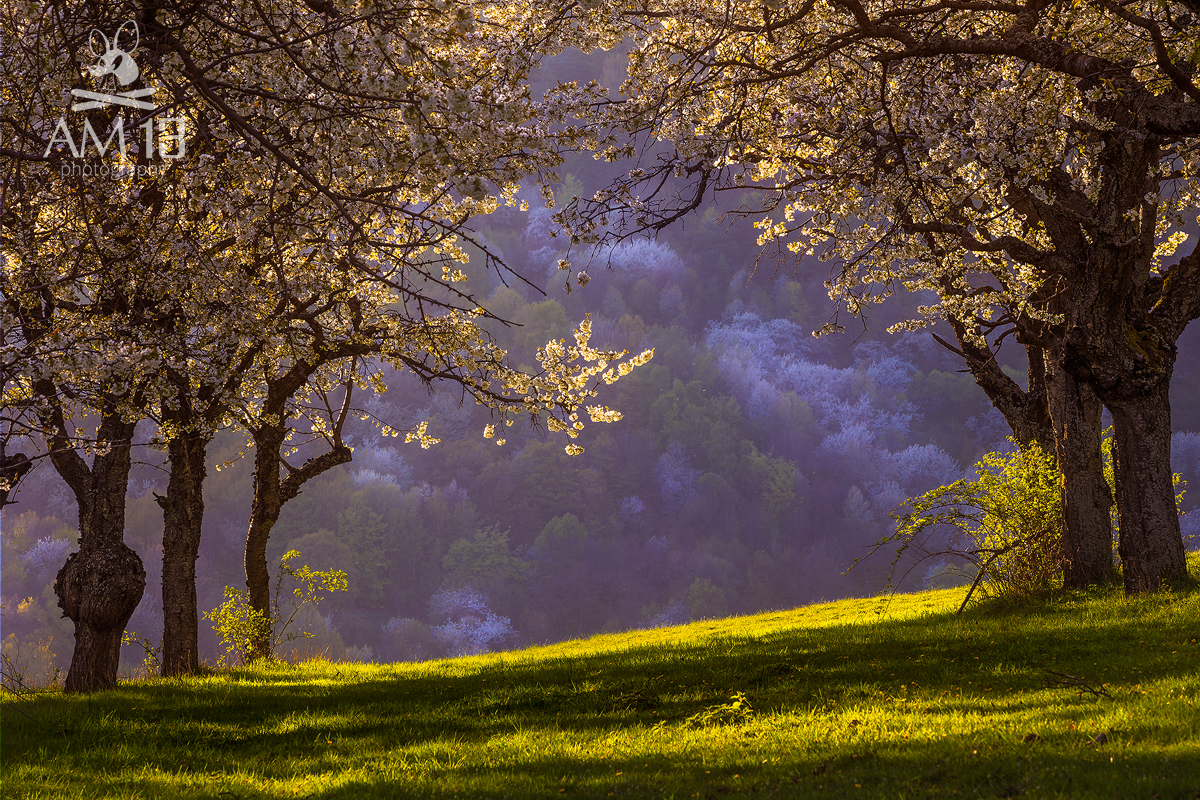 (photo source: am13photo.com)
Author: Jennifer Brown, Maria Kecsoova
Photo credits: Maria Kecsoova, individual sites' archive