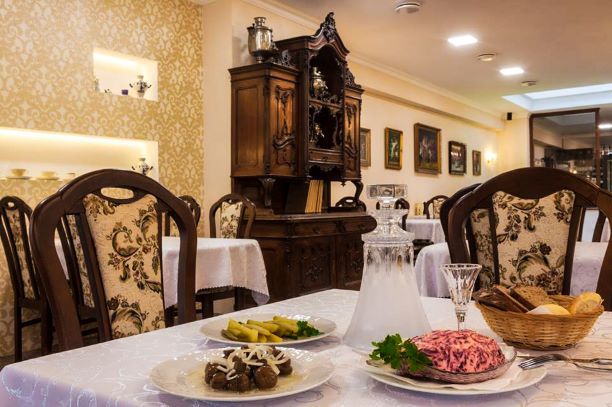 Bistro Samovar is a classic Russian bistro located near the castle. It will impress you with its delicious dishes, romantic ambience and friendly personnel. Come to try a mixture of Russian and Ukrainian home-cooked delights, drink some "real vodka" and have a traditional Eastern European experience!
LOCATION
The address of this Ukraine family bistro is really luxurious today –  just a few meters far from Bratislava's main dominant – the castle. But it wasn't like that all the time. They had started a few years ago at the outskirt of Bratislava, at the very last stop of trolleybuses and since then had to change the location two times. Actually, there is a very nice history behind it, with a moral link that it pays off to do things honestly and in a good faith. Read on to find out more.
INTERIOR
The interior of this so-called bistro, which is now rather a restaurant, is really generous. In the first few seconds after entering you might even regard it as a bit snobbish. But very soon the waitress will come with a broad smile to help you with your choice and you will start to feel very comfy.
The background music is purely Russian and if you sit close to the children's corner, which is right next to the main bar, you might hear Russian movies, too. They didn't prepare a special place only for children though, they thought of smokers, too. If you belong to this group, you will definitely appreciate a separated smoking area inside the restaurant.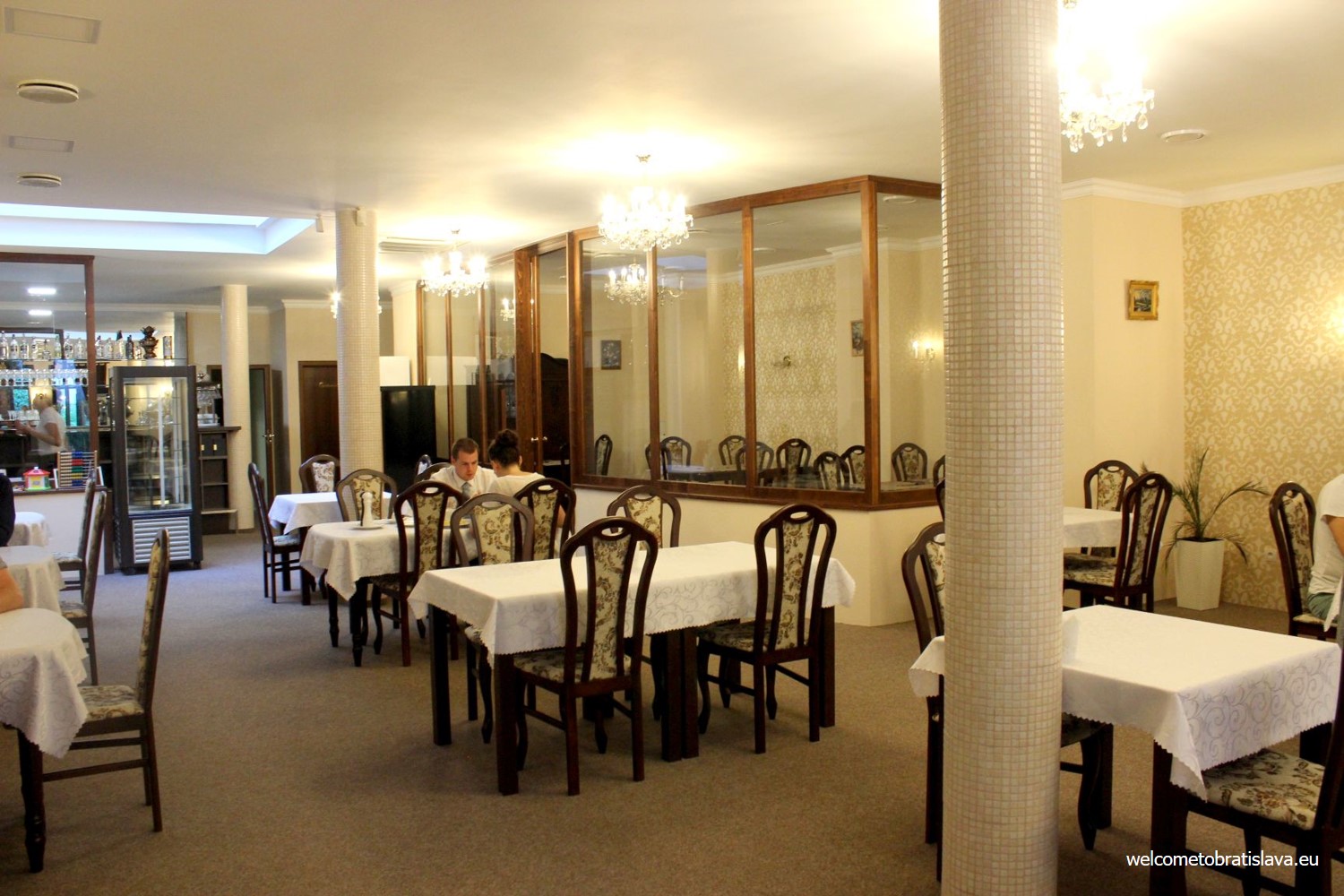 If you want to make sure you will find a spare table when you visit, we recommend to make a reservation. Especially during the weekends when they tend to get really busy.
WHY IS BISTRO SAMOVAR SPECIAL?
When talking about reasons why Samovar is so special, we should get back to the story resulting on the restaurant's premium location. As we already indicated, Samovar started as a small bistro at the edge of Bratislava. Even though the quality of the food was already great at that time and the owner, who is also the chef and manager all in one, did his best for comfort of guests, financially they weren't doing very well. And then some kind of a miracle happened. The bistro was discovered by local food bloggers who succumbed to its authentic charm and started a massive campaign for its survival. This helped to gain many new guests and finally led to its final relocation to bigger and better premises. The bistro was opened at the new address in July 2016 and luckily they are still consistent in quality of service and friendly prices.
WHAT TO TRY IN BISTRO SAMOVAR?
We've heard the owner's family comes from Doneck in Ukraine, and all the recipes are influenced by this area. The menu has just a few pages, but you will find everything necessary to satisfy your taste for Ukrainian and Russian cuisine. They offer many interesting starters. We recommend to start with the red coloured soup called "borsch," so popular in many Eastern Europe countries. Just be careful if you are wearing a white top because it might be a problem washing it off :) If you want something authentic, definitely go for "pelmeni," pies filled with meat, dipped in vinegar and sour cream. This might be an unusual experience but it is really worth it to surprise your taste receptors!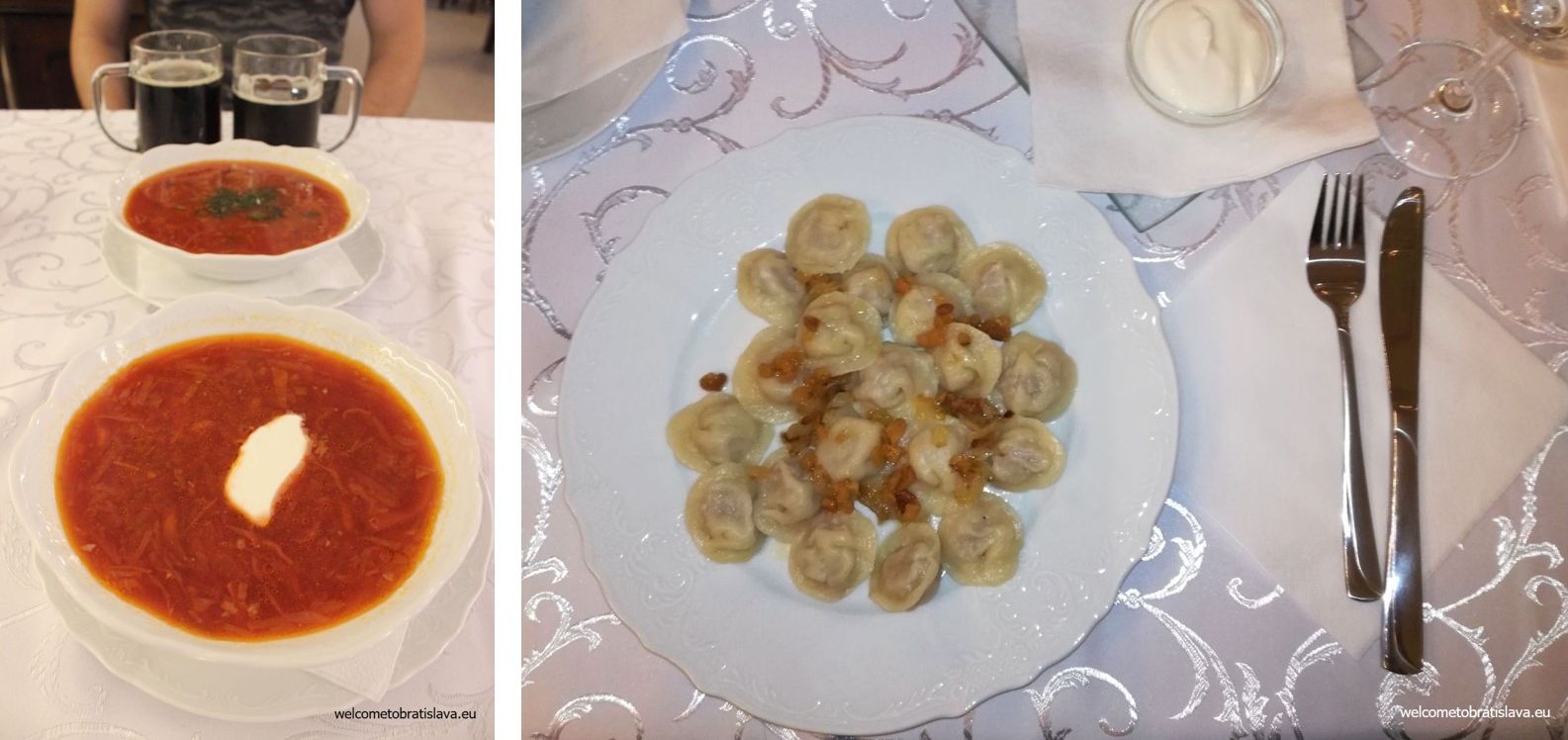 For starters, we also tried some items from their salads menu. If you like fish, try the pickled herring fillets with chopped onions and vinegar. If you want something less light, go for the "Gurman" salad – cooked vegetables (potatoes, carrots), eggs, chicken breast, green apple, peas, pickles and mayonnaise.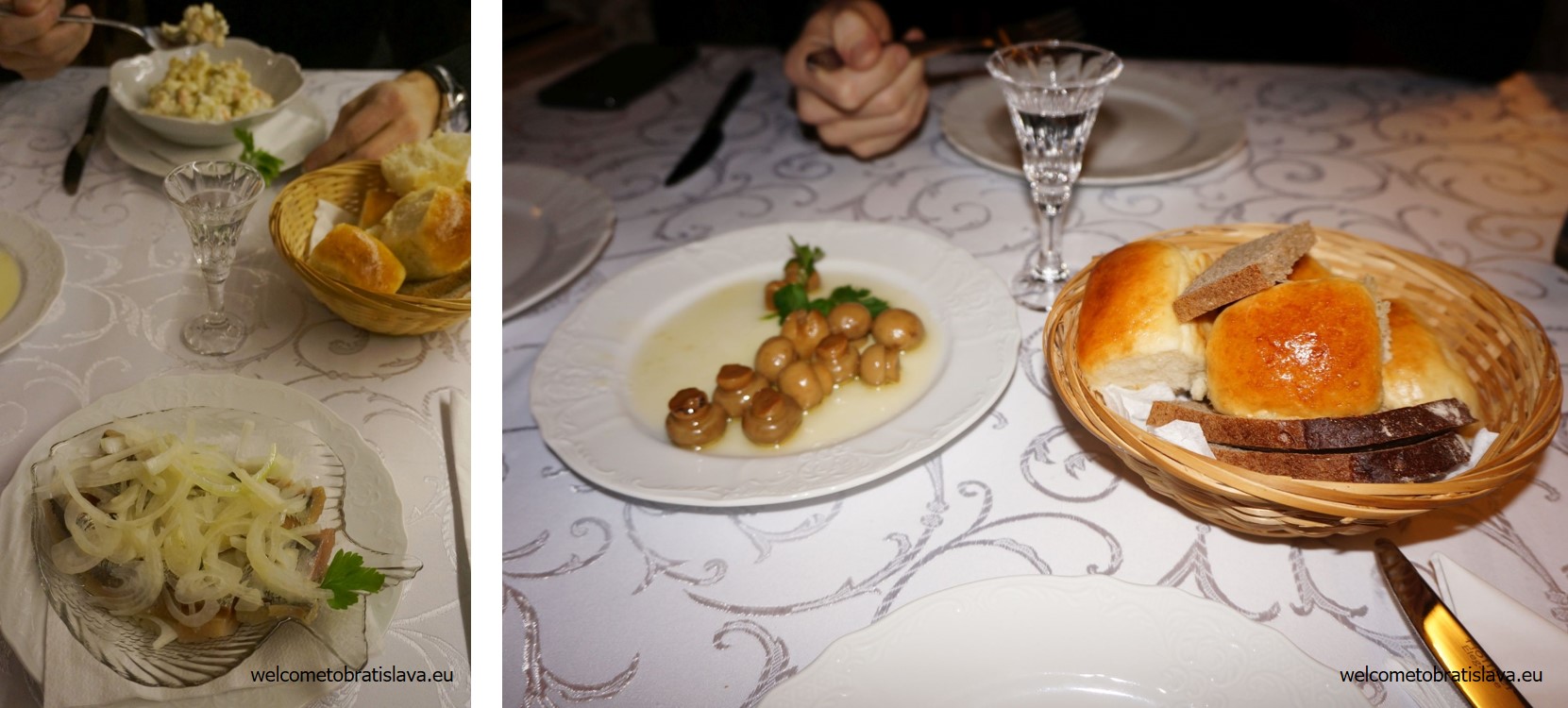 After this combo you might be really full, so maybe leave tasting of "vareniky" for your next visit. Vareniky is pastry dough similar to Italian ravioli and comes with a filling. We regard those filled with mashed potato and those with the cream cheese as the best ones.
Are you a meat fan? Order the Beef Stroganov – beef sirloin with sour cream, tomato juice, nuts and parsley, served with buckwheat. Alternatively, you will love the "šašlík" – marinaded veal grilled on charcoal.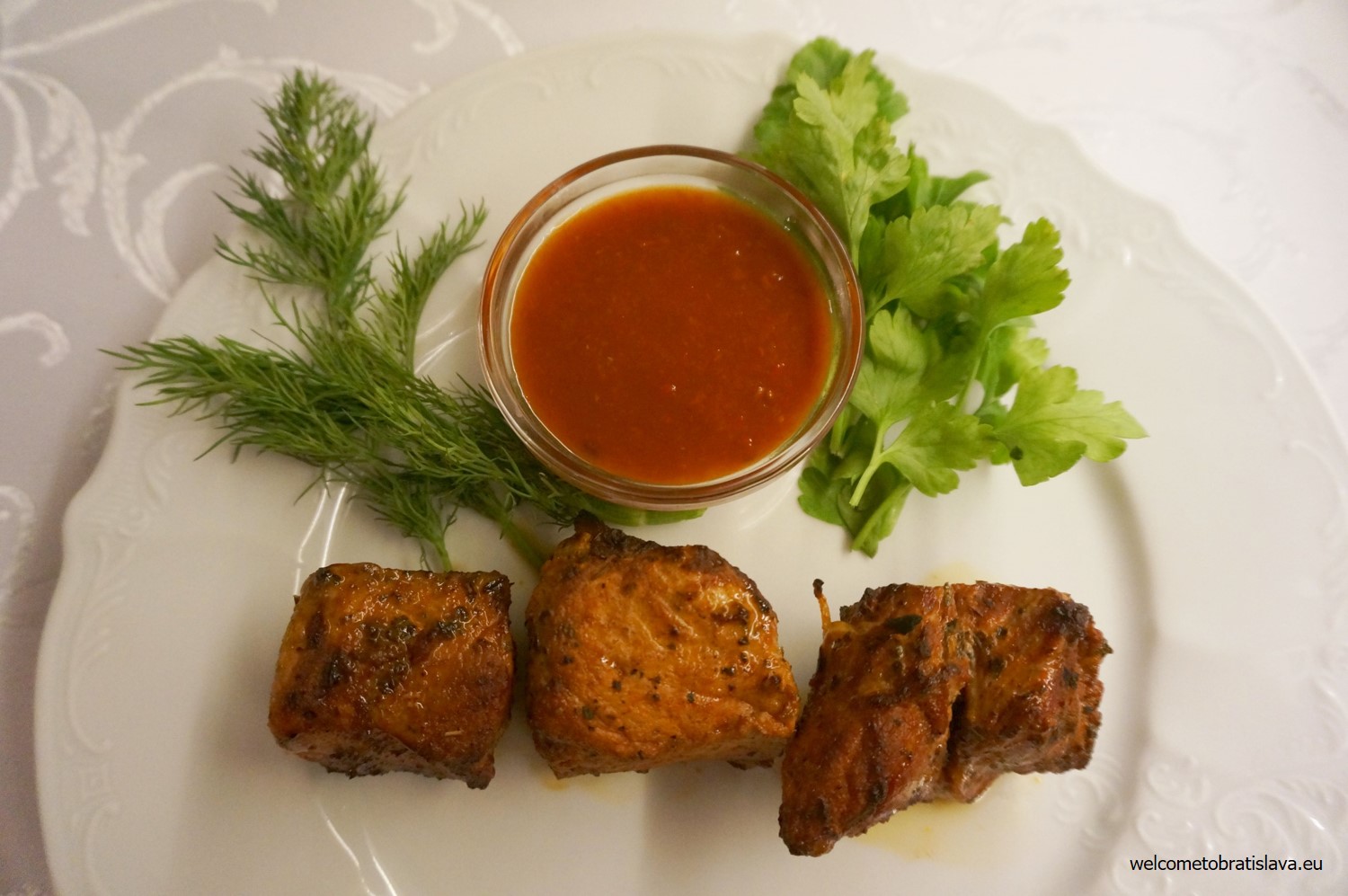 You should definitely also try the Russian hash which is served with mashed potatoes and a cabbage salad. If you like pancakes, go for the "bliny." You can order a salty or sweet version – filled with fish, chicken meat, caviar, curd with raisins or jam & whipped cream.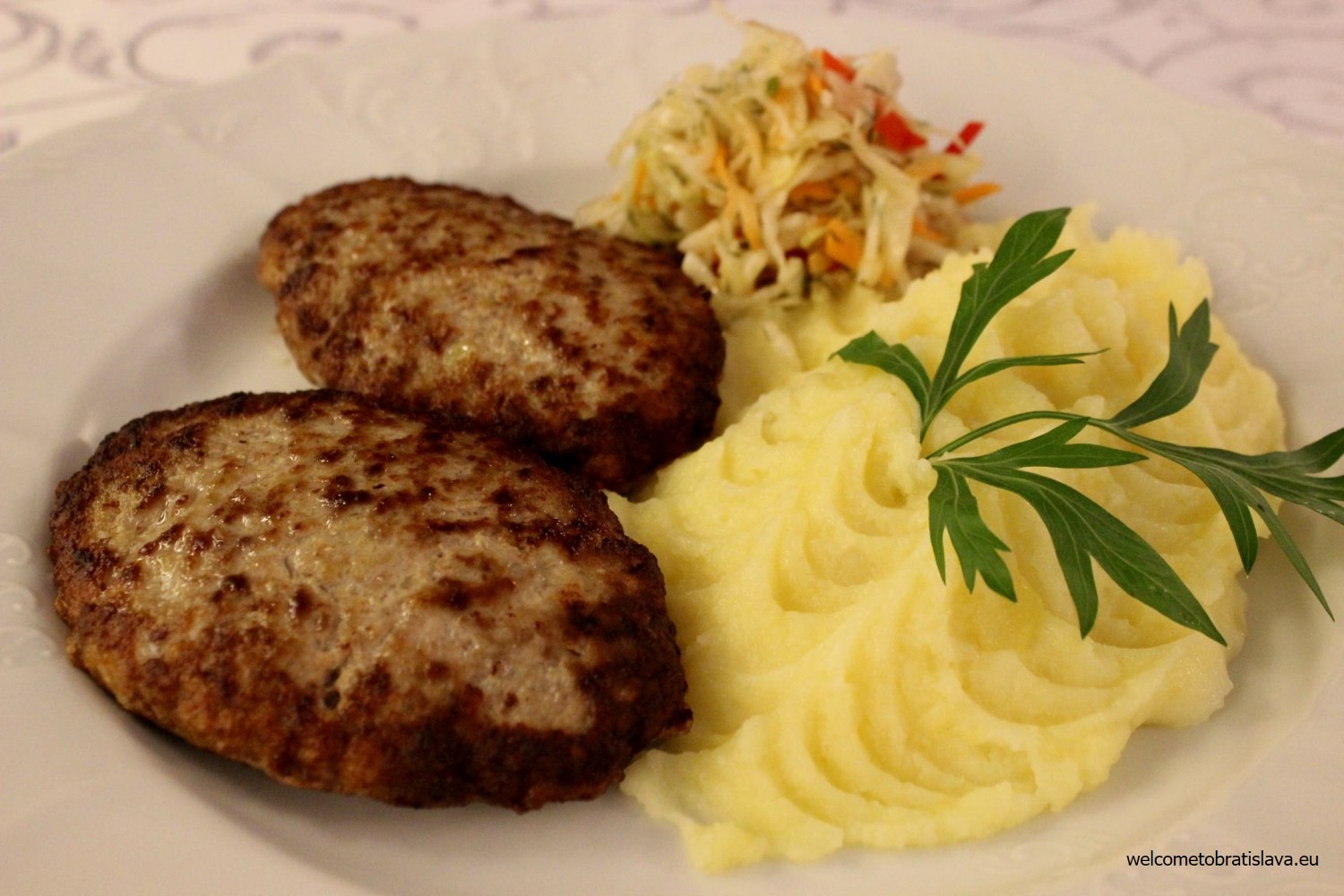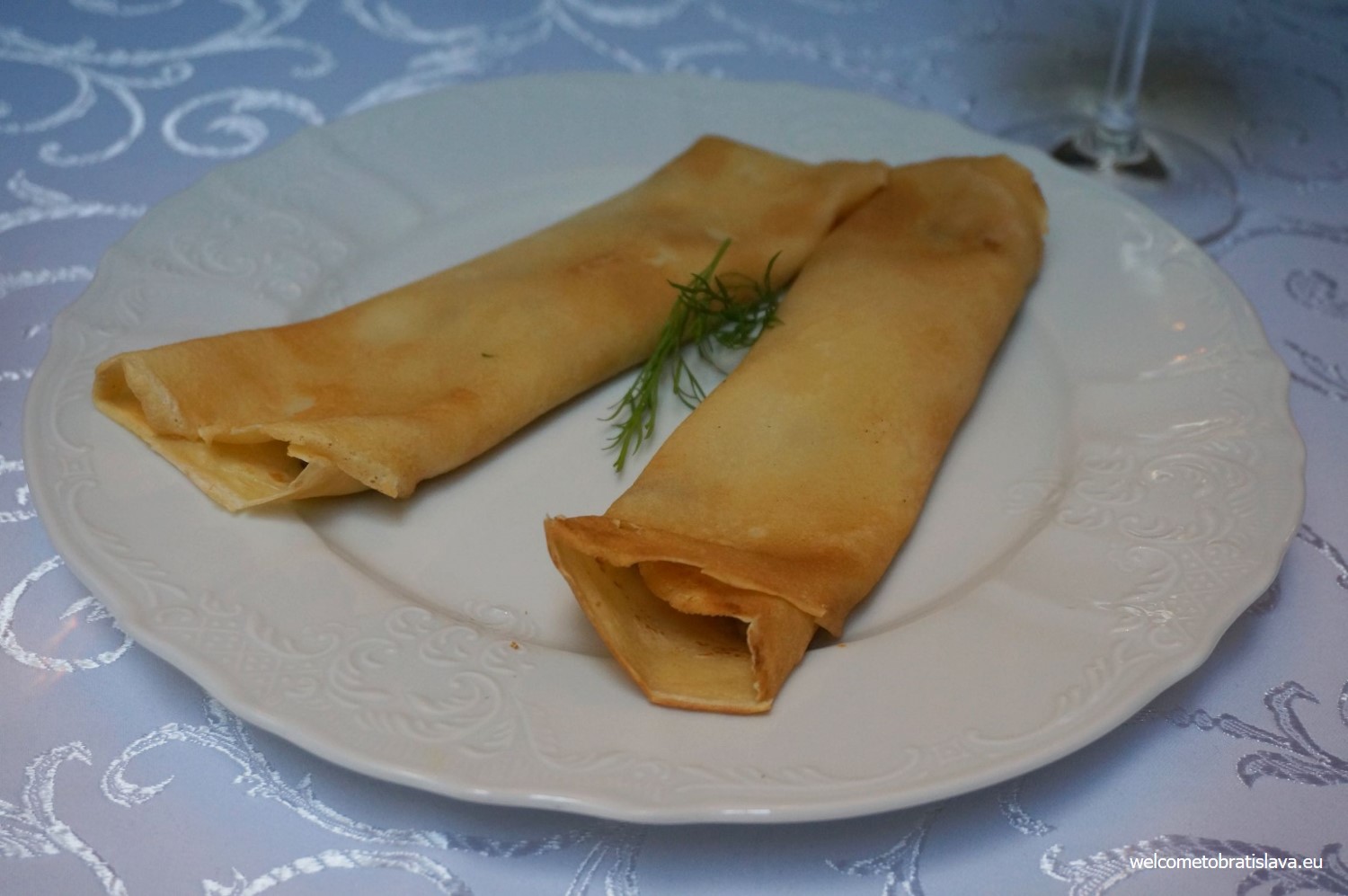 "Golubcy" is another yummy treat you should try – a cabbage leave stuffed with rice and minced meat.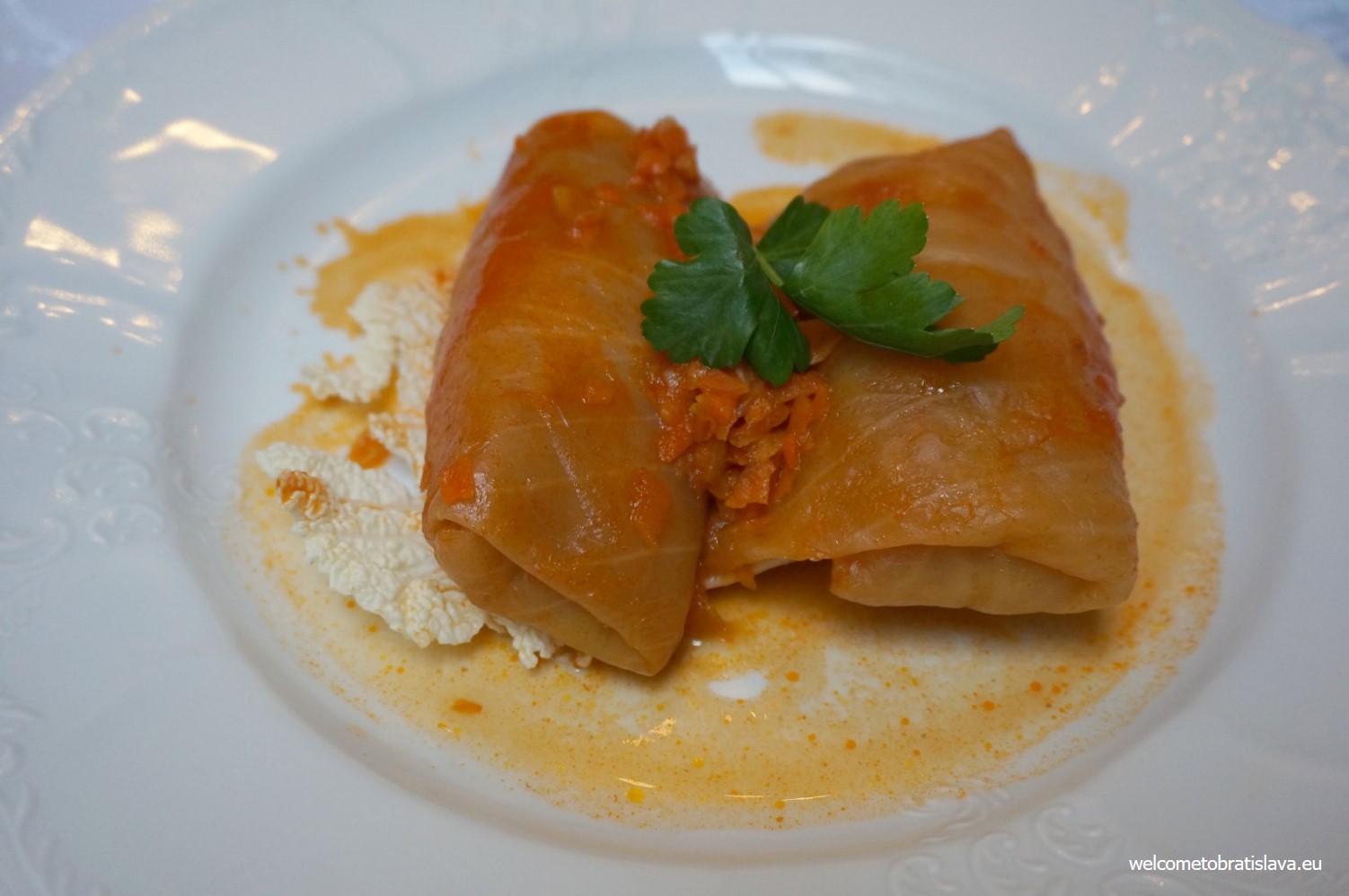 Those who can't live the day without having something sweet, like us, will love the cakes offer. All of them look fantastic and so far all those we've tried also tasted fantastic! You will surely not go wrong choosing the "Kiev tart" or the "drunk cherry." Best with a nice cup of coffee :)
In case you need a chocolate taste in your dessert, we recommend the Parisian cake. Or try the "ženský rozmar" – which comes with 3 different layers of poppy seed, walnuts and chocolate.
If you don't mind trying extraordinary tastes, order "kvas" made by fermenting rye bread for you drink. But be careful, they offer it as a non-alcoholic drink, although in reality it might have approx. 1,2% of alcohol. You will also be tempted by a very nice offer of various traditional Russian vodkas. Oh, but absolutely forget about drinking them with orange juice! They use bread instead. Wondering why? If you are lucky, you might get trained on how to properly drink vodka with bread by the owner personally. Nazdarovje!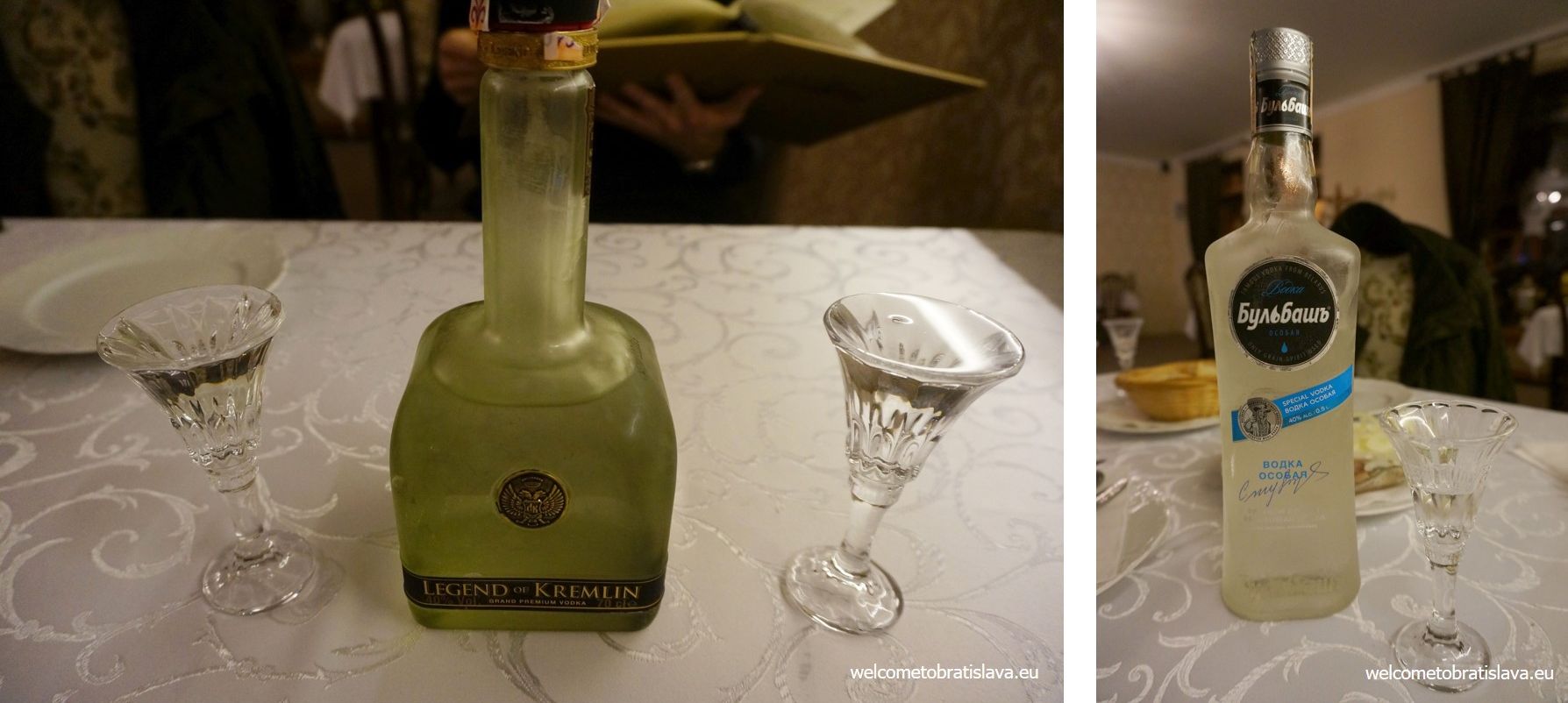 Author: Maria Kecsoova

 ADDRESS: Zámocká 16


 OPEN HOURS: Check their FB


CONNECT: Website, Facebook


 MAP LOCATION: