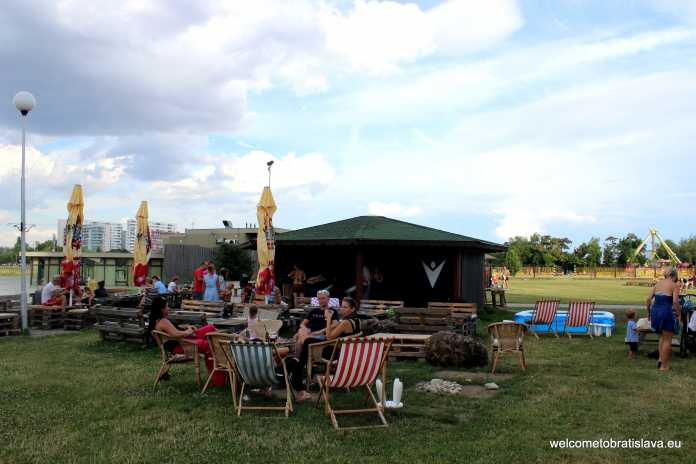 Majority of us strives to have perfect curves ready for the bikini season. As the summer approaches, we start exercising more and eat less. Bootcamp Slovakia (now renamed as Alloutgym) and Bootca Bar at Kuchajda lake offer a unique combination of group exercises and an opportunity to have a quick and tasty bite afterwards. What do we mean? Read on to find out!
LOCATION
Bootca Bar is a buffet situated at lake Kuchajda, close to Polus City Center, lying in the municipality Nové mesto. Kuchajda resembles a peaceful paradise with its green area and blue water surface. Ideal for sport activities, good meals or both!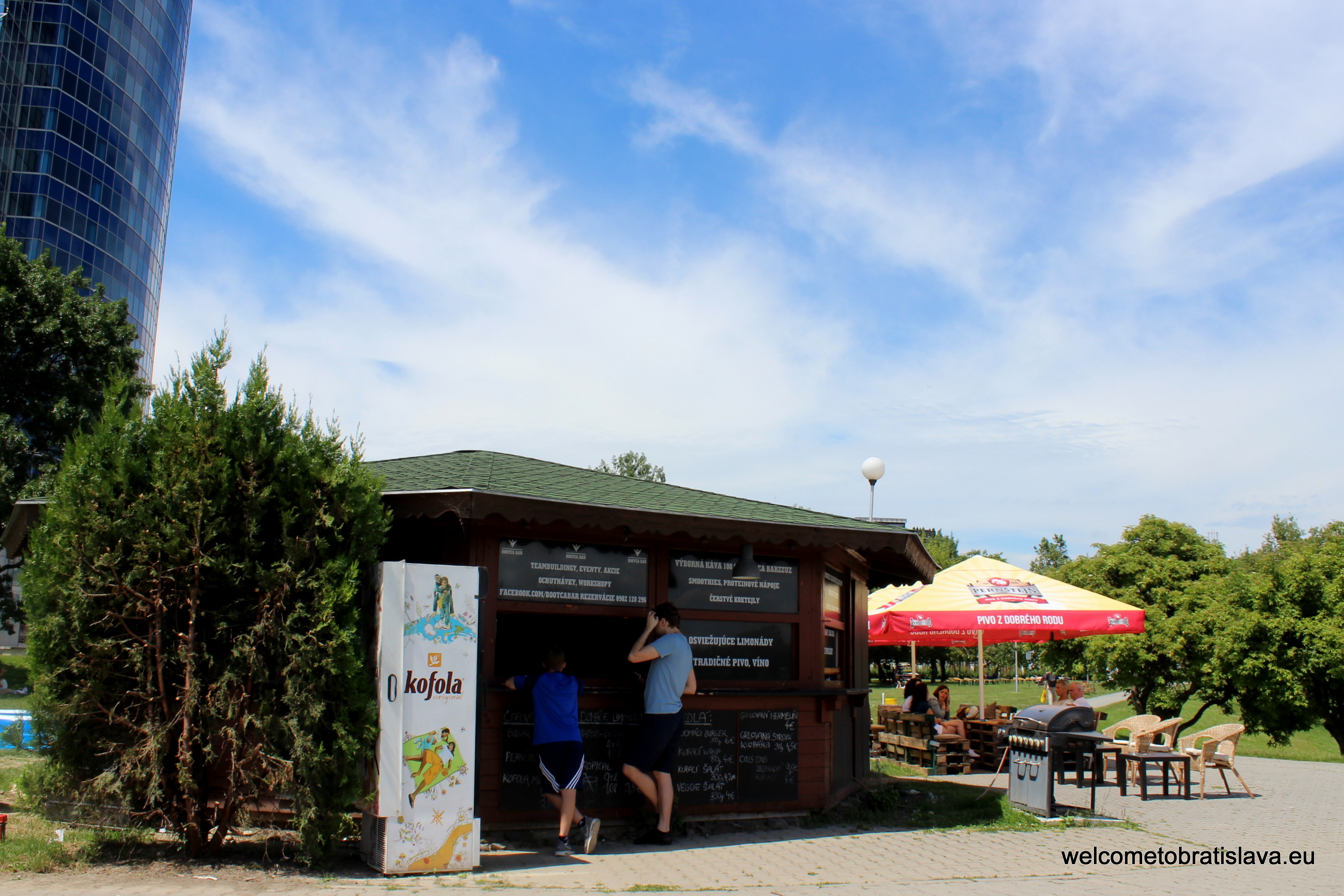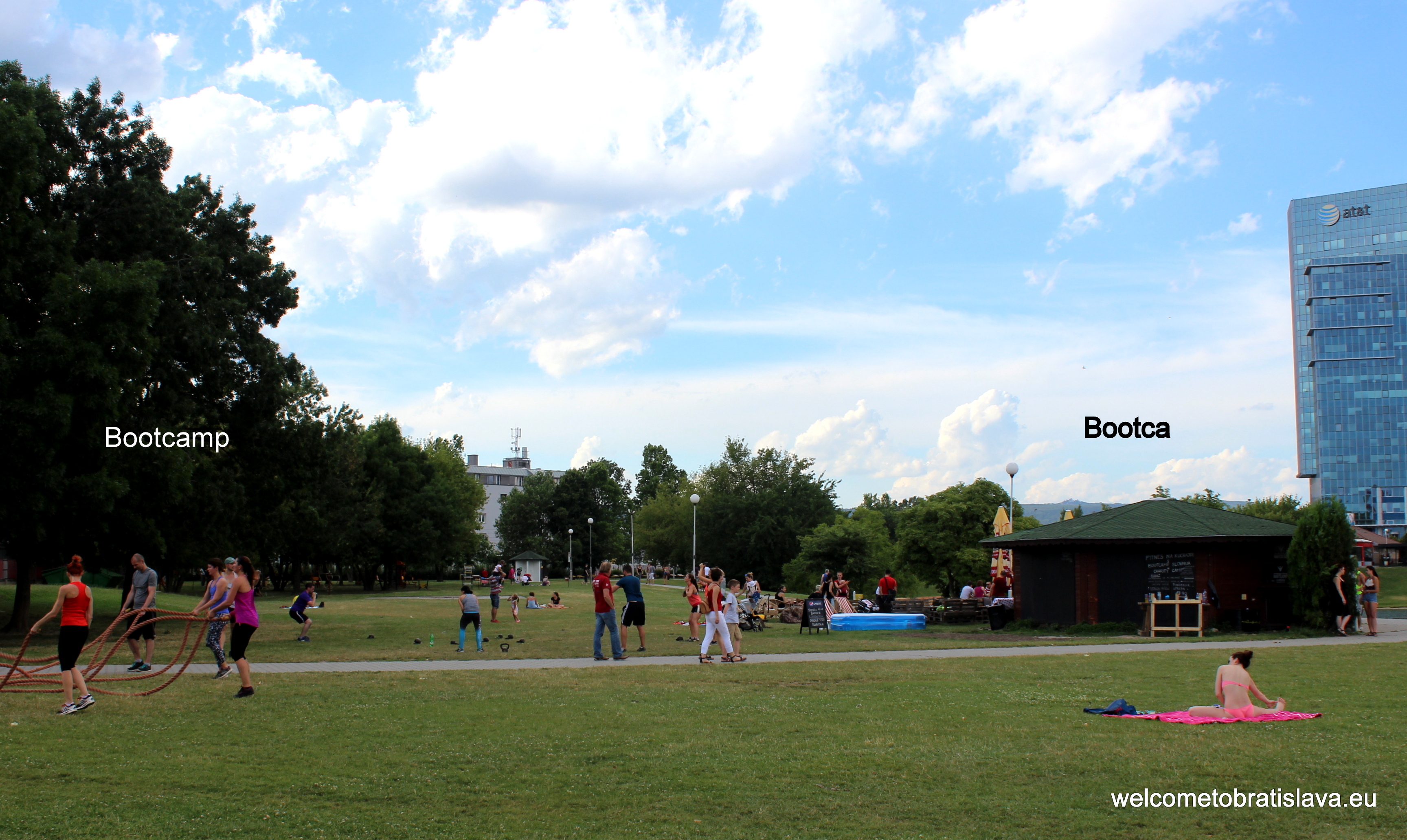 WHAT DOES BOOTCA LOOK LIKE?
The name Bootca Bar is actually very smart in Slovak. It relates to the group strength exercises organized by Bootcamp Slovakia right next to it. The abbreviation Bootca sounds in Slovak as "búdka" which is a Slovak word for "a booth". Very clever since the place is an actual buffet booth!
You cannot miss the black buffet with black boards, with the menu written down there, a small pool to refresh yourself and a seating area made out of wooden pallets. Relaxed spirit is all around!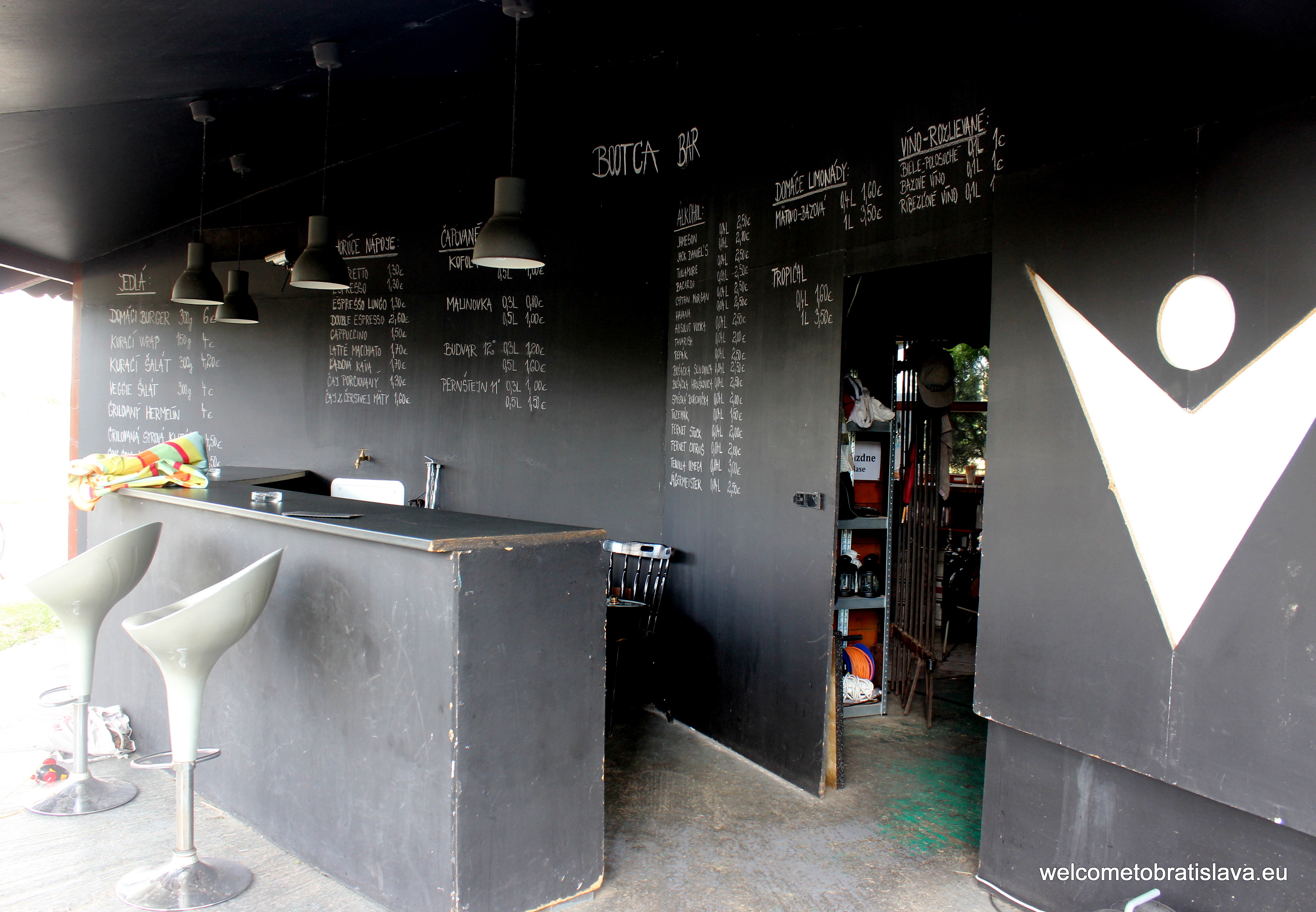 WHY IS BOOTCA SPECIAL?
Bootca offers quick meals during the summer period – majority of them are healthy and suitable after a work-out. Bootcamp Slovakia started here with its group workouts a couple of years ago and after some time decided to complement its offer and take it a step further – into food business.
When the weather allows it, there are cool events organized in Bootca Bar with live music played by a DJ. You can chill out in a tiny pool or throw yourself onto a bean bag, smoke shisha, balance on a slackline or have something grilled.
WHAT TO TRY?
The menu contains only a few items but these should satisfy all different tastes. We would definitely recommend the Bootca burger which was delicious and juicy. We also tried the Chicken Wrap – the chicken was very well marinated. You can also choose a chicken salad or cous cous with chicken or vegetables.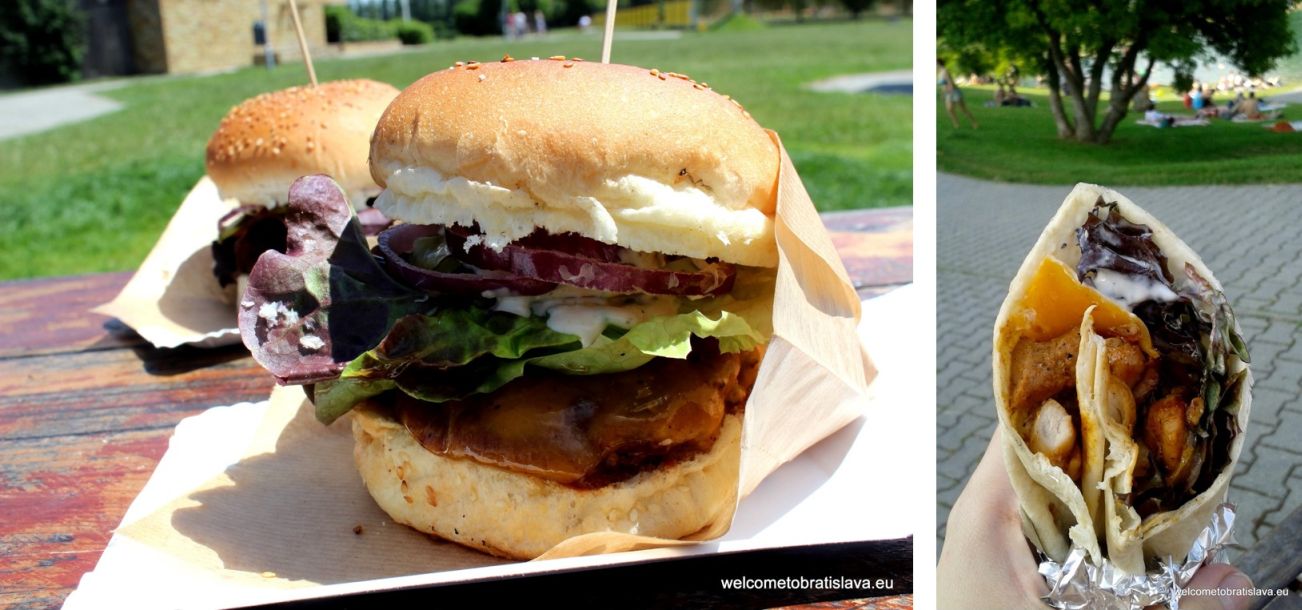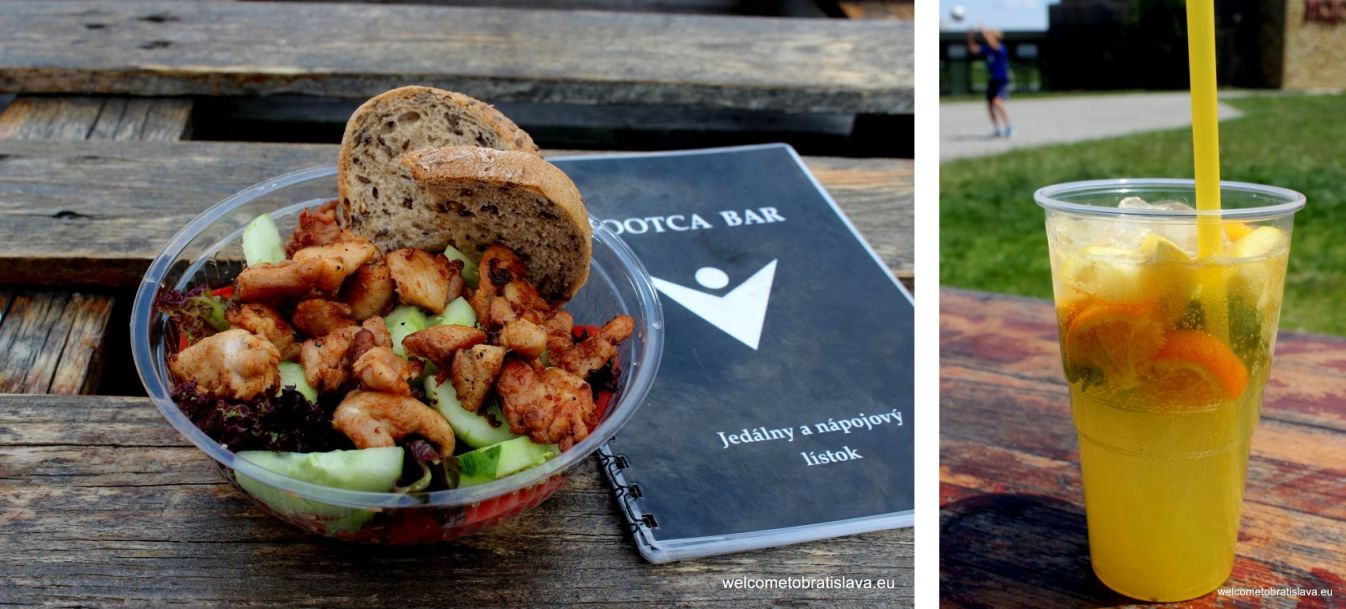 They also have grilled specialties such as grilled cheese, sausage and sometimes goulash as well!
The drinks are yummy, too – our favourite was the tropical lemonade with orange, lemon, lime and tropical syrup. And we heard they have the best mojitos in town! Coffee, protein shakes or alcohol shots can be purchased here as well.
We definitely recommend this place. Try it by yourself before the summer ends!
Author: Zuzana Mytna

 ADDRESS: Vajnorska street, lake Kuchajda, from Polus side  


 OPEN HOURS: There are no official open hours. Come when the weather is nice.


CONNECT: Facebook


 MAP LOCATION: