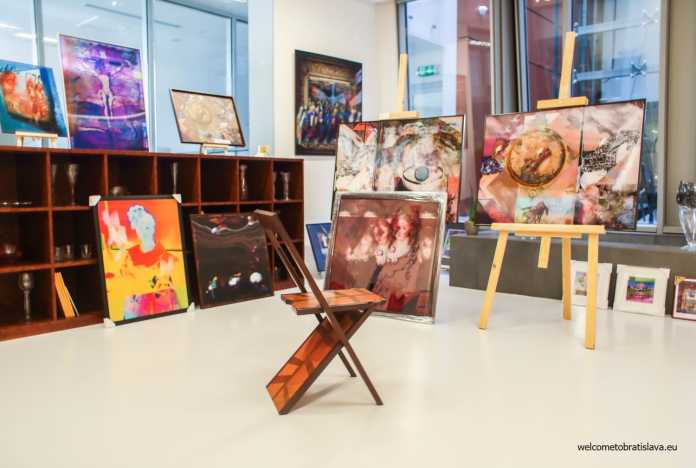 An art lover's dream: A secluded gallery in the historical Old Town of Bratislava featuring beautiful glasswork and innovative furniture. The Bořek Šípek Gallery is the place to check out if you are interested in adding to your art collection. Šípek, who was a Czech artist and architect, is famously known around the world for his glassware and furniture. His heart was mostly in the architecture, and he considered himself to be mainly an architect. Within his gallery, you are able to view and purchase his works and designs.
LOCATION
This gallery, located at Námestie Ľudovíta Štúra, was opened by the artist himself in 2014. Close to the Danube and originally known as the Dessewffy Palace, Šípek chose this building to display his works. The building is used as an administrative space, which allows his pieces to be viewed in a private area. Zuzana Lacková has been overseeing the gallery since Šípek's passing in 2016. She welcomes potential clients to see his breathtaking collection.

(source: palaceoffice.sk)
WHAT MAKES ŠÍPEK'S COLLECTION EXCEPTIONAL?
Šípek's pieces are wonderful to acquire since they are not only meant to be looked at, but also to use. This artist wanted to create glassware and furniture that has a dual purpose. He has glasses that may be used for either champagne or whisky depending on how you turn them and wooden artwork that can either be hung flat on the wall or used as a chair. This duality can be seen throughout the gallery and will have you wondering if that glass on the shelf can be turned a different way to create something new.
After Šípek's passing, the gallery has remained open to continue his legacy. The pieces on display are either his original works or works from his former colleagues created using Šípek's own designs. Each piece has a name and some are even named after specific people, such as a beautiful chandelier named after the famous Russian ballerina, Anna Pavlovna. The light itself looks as if it is dancing.
Along with Šípek's glassware and furniture, the gallery also displays artwork from other artists, which rotates every few months to compliment Šípek's artistic skill.
REASONS TO VISIT BOŘEK ŠÍPEK GALLERY
Šípek's artwork would truly add uniqueness to any collection. His dynamic, animate pieces draw immediate attention because although they are incredibly beautiful, they are also really fun. It is not always common to use the words beautiful and fun together when describing art, but in Šípek's case, it is true. Upon first glance, Šípek's works may seem static, but once you change the position of a piece, it will become something entirely new. You will walk into The Bořek Šípek Gallery thinking that glass is fragile and untouchable and walk out understanding just how flexible it can be. Really, because on the way out you will see that the door handle is one of Šípek's glassworks!

OPEN HOURS: This is a private gallery and is open in case of interest weekdays 9 am – 4 pm. Please contact the gallery prior to your visit and agree on a meeting, also if you want to visit them outside of the opening hours – they are happy to arrange a meeting with you.


 ADDRESS: Nám. Ľ. Štúra 2


 CONNECT: Website


 MAP LOCATION:

Author: Kathryn Baurhenn
Photo credits: Ksenia Zhukova