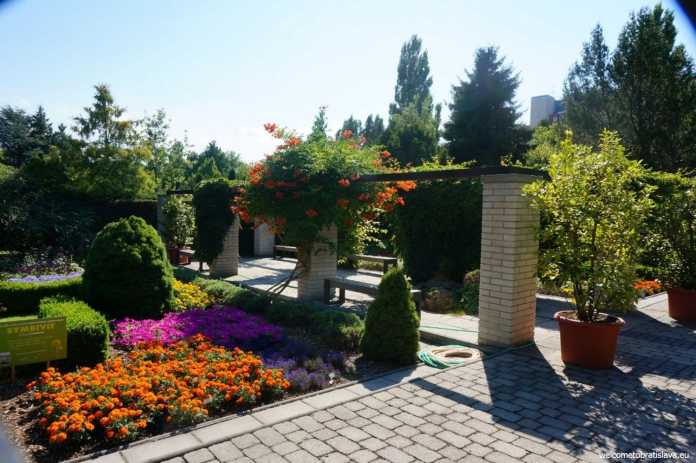 This garden is first of its kind opened in Slovakia and the only botanic garden in Bratislava. It is one of the favorite destinations for relaxation for locals as well as visitors of our capital city. This beautiful botanic garden is very well kept and you can easily spend a couple of hours wandering around, even though it is our oldest public botanic garden. Make sure your camera is charged enough, you will surely need it :)
LOCATION
Our Botanic Garden is located in Bratislava's borough called Karlova Ves. It is near the Danube river, close to the La Franconi Bridge. Take the tram 4 from the Most SNP (UFO bridge) stop towards "Karlova Ves" and get off on the fourth stop called "Botanicka zahrada." You can also take the trams 5 or 9 from the center (close to Obchodna Street).

When you get off, you will see a bridge in front of you. You need to cross it – the Botanic Garden is on the opposite side of your tram stop.
After entering the main gate, you will see a small wooden house – which is the actual cash desk. There is also a map of the whole area displayed on a poster hanging on its side wall.
WHAT TO SEE IN THE BOTANIC GARDEN?
The Botanic Garden is taken care of by students of a local university – the Comenius University. They do a great job each year, which is then admired by all the visitors who come to enjoy its beauty.
The exposition is divided into greenhouse plants and outdoor plants. The outdoor part is much larger, obviously, and you will need to walk quite a lot to see everything :)

This part which looks like a small garden with benches and even fruits is one of our favorites.
There are fairy-tale looking wooden bridges which cross small ponds, paths framed with colorful flowers,
sidewalks passing lonely green parks
and also miniature idealized landscapes (stunning!).
The garden contains thousands of plant species, especially from exotic areas. Those grow mainly in greenhouses.
You can admire tropical and subtropical plants, cactuses, palm trees and many more types there.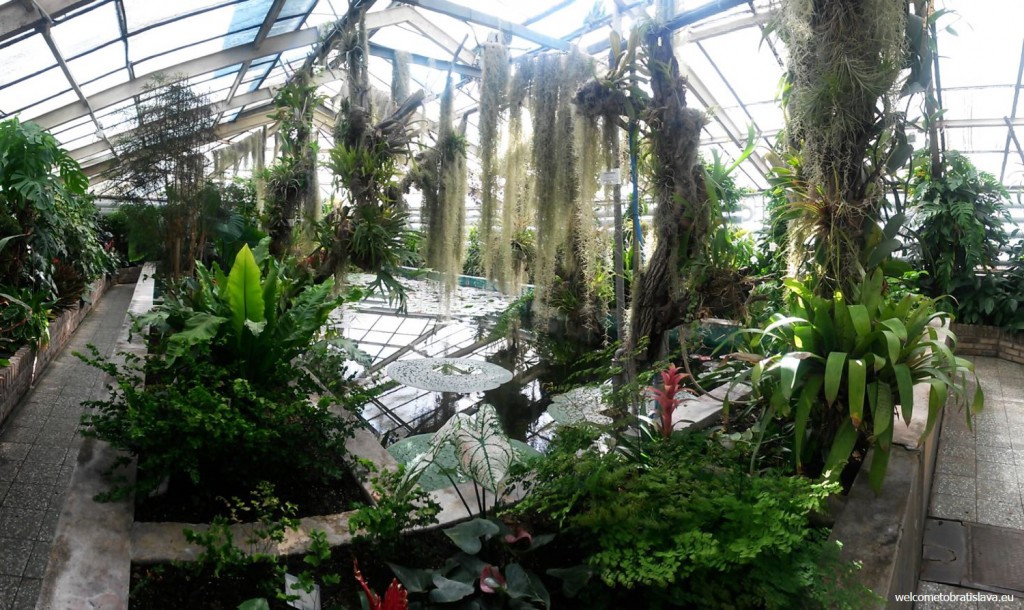 Want to see plant examples coming from Madagascar, Australia or Japan? You can find them in these greenhouses.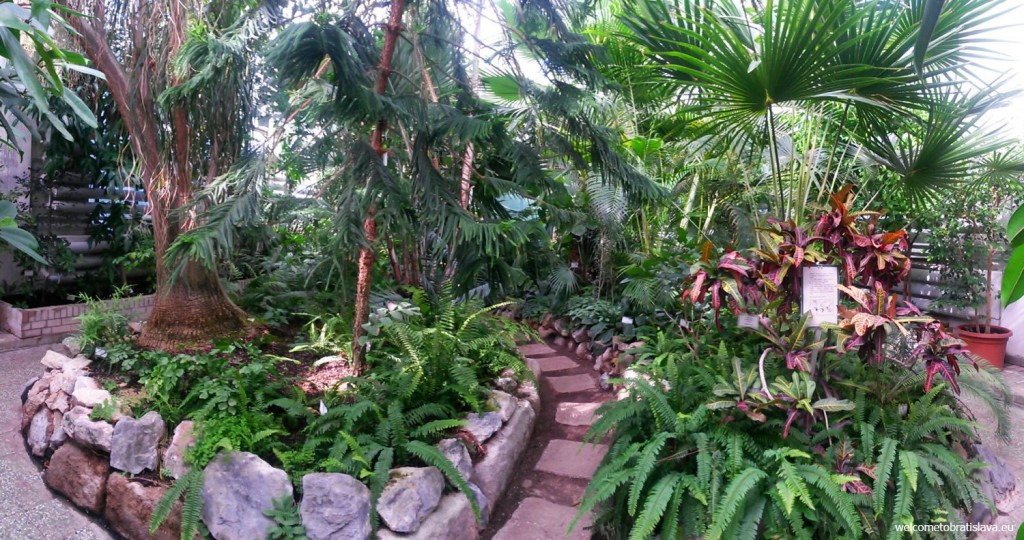 There are garden seats everywhere so you can sit down and chill for a while easily.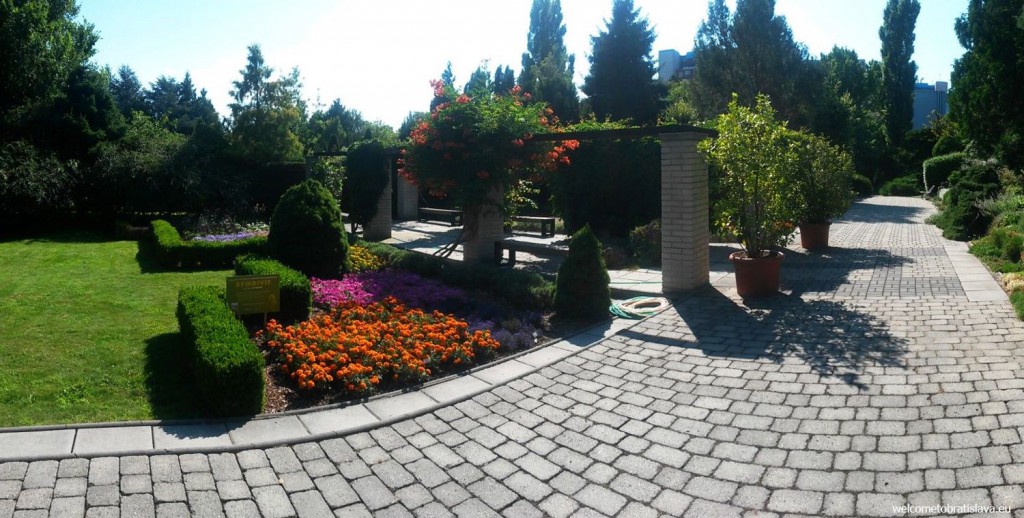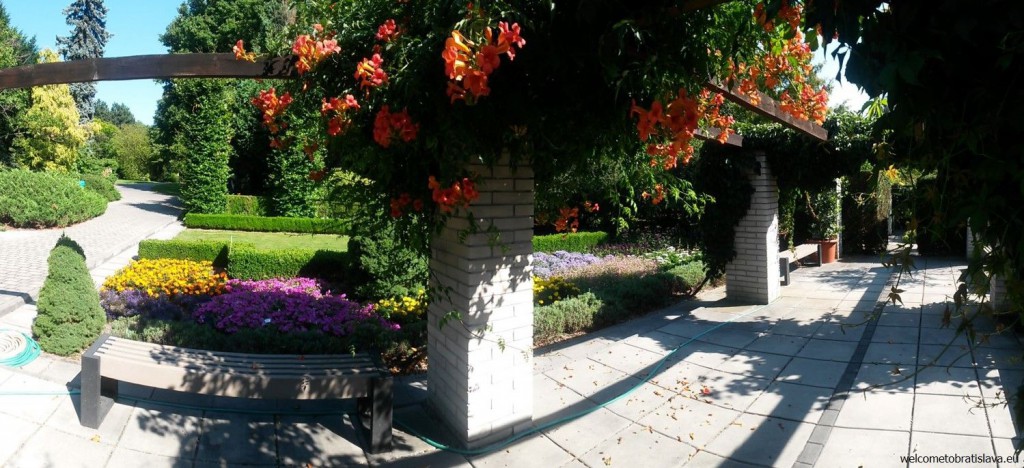 There is so much to look at! Everywhere you go, you just need to take photos.
It is no surprise then that couples are often seen here :)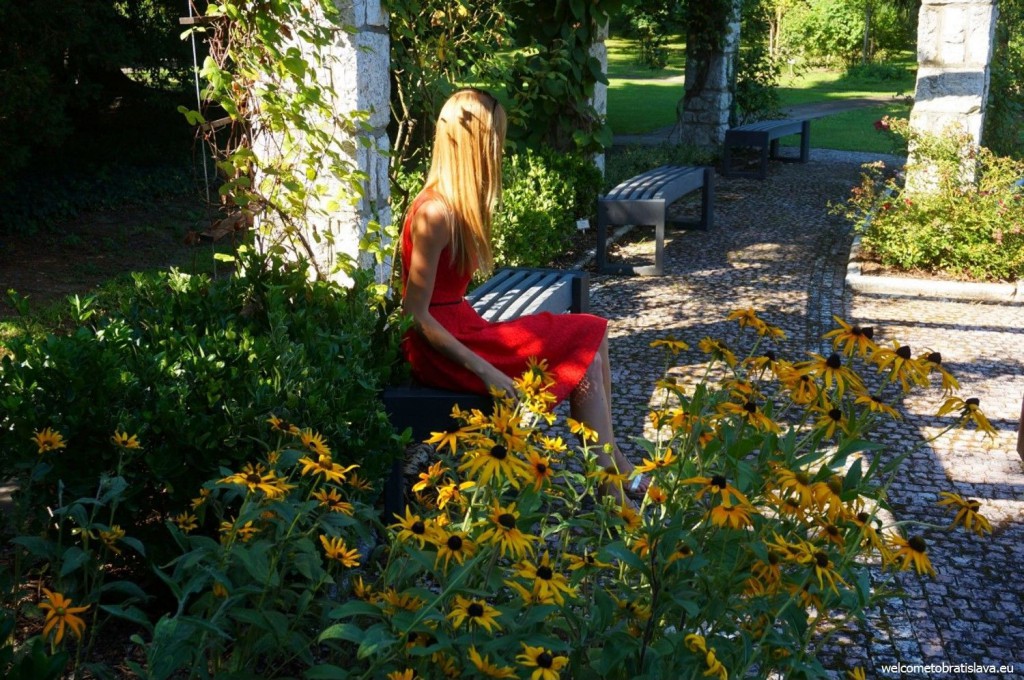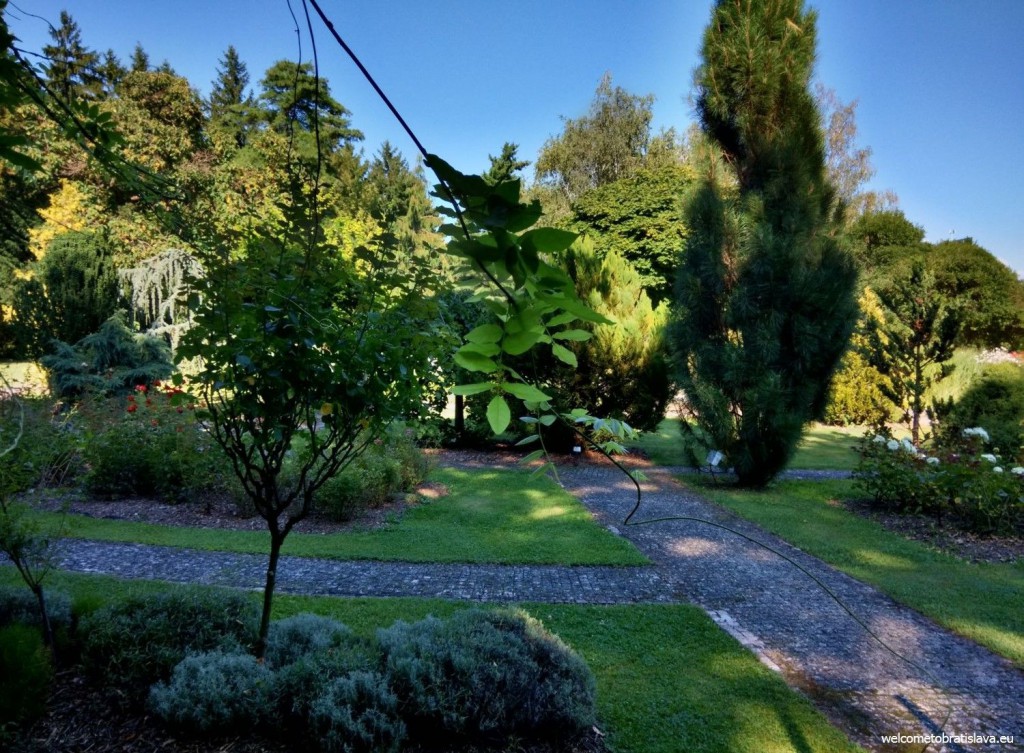 At one point you will arrive to this beautiful pond. If you are lucky, you can spot some creatures living in it.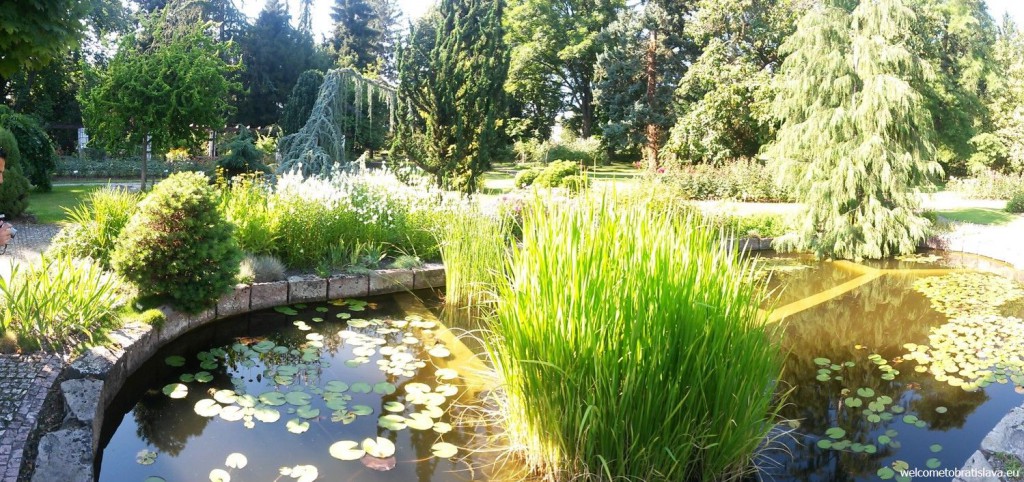 Like frogs or tiny colorful fish :)
One of the most popular parts of the exposition is the rosarium with around 150 species of roses.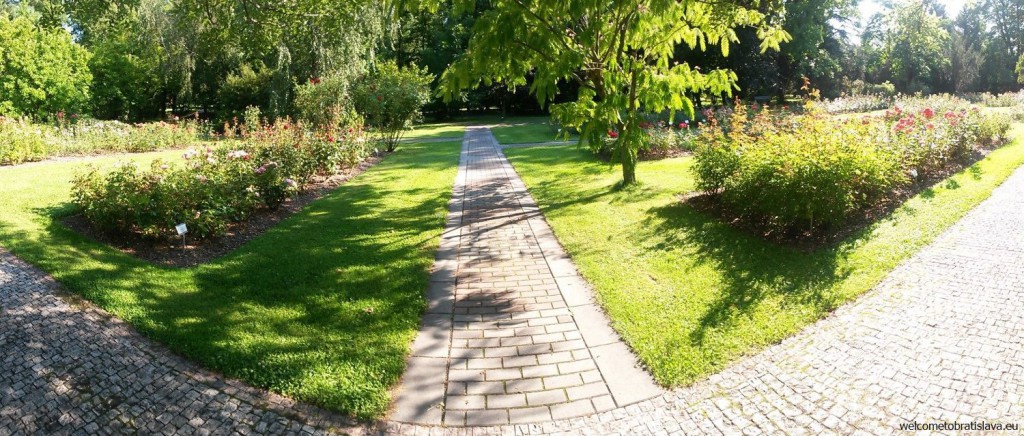 This rose garden is just breath-taking.
In the very back of the garden, there is also a bigger pond which you can walk around. A children's playground is quite close to it (great for you if you come with kids).

After you have seen everything, follow these aesthetic paths which will lead you back to the main entrance.
By the way, if you get hungry during your walk, you can refresh yourself in a small "bar." You have limited choices of a hot dog, burger (it was OK-ish but we would not recommend it), some snacks, ice-cream or beverages. Better than nothing though, we guess :)
This place is great to visit during a sunny day, even when it's warmer outside, as you can hide among the trees or on the benches. The whole area is around seven hectares big so book at least a few hours for this part of your trip :)
Author: Maria Kecsoova

OPEN HOURS: Daily (1st April – 31st October only), 09:00–18:00 (last entrance 17:30); Glasshouses: 09:00-15:00 (SAT & SUN till 18:00)


TICKETS: 3 €


ADDRESS: Botanická 3


CONNECT: Website


MAP LOCATION: