Bratislava offers plenty of bars and clubs to have fun in the evening, with different kinds of music and designs that fits plenty of tastes, however the challenge you will always find is to know which venue is good, not a tourist trap and where you can feel welcome. In some instances when you are travelling alone or in a small group, going to a bar can feel awkward as everyone in there seems to know everyone. A pub crawl activity can be just what you need to discover the Bratislava nightlife vibes to ensure you avoid some of the issues discussed above.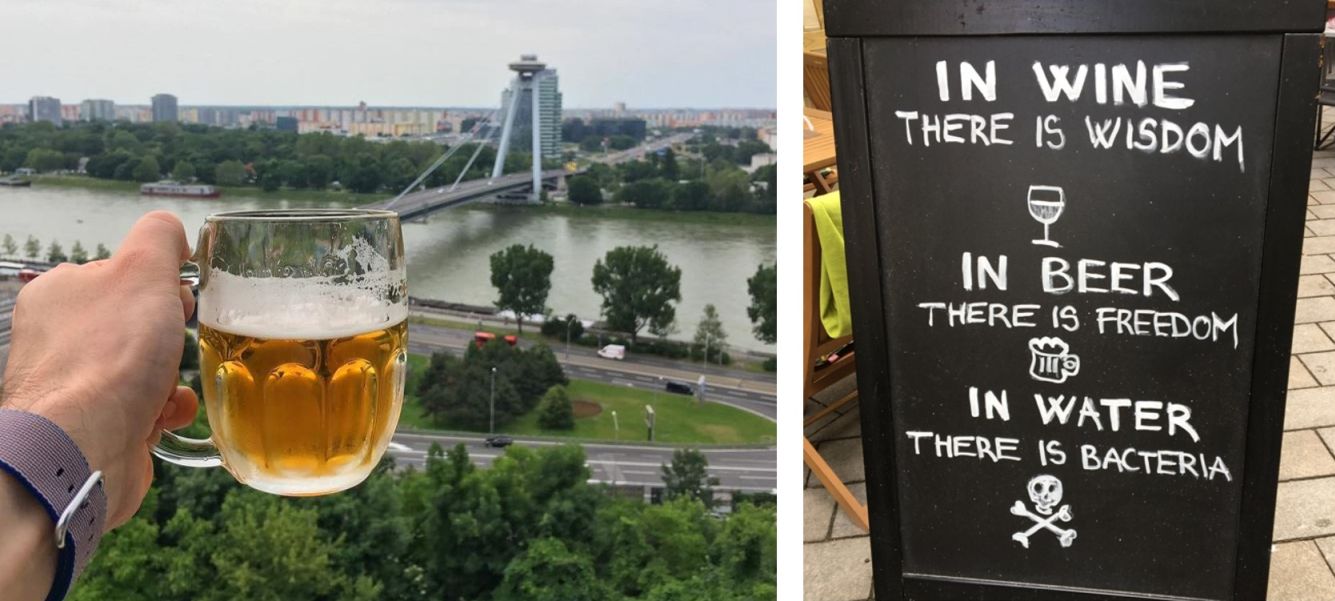 SO WHAT EXACTLY IS A PUB CRAWL?
According to Wikipedia, a pub crawl (sometimes called a bar tour, bar crawl or bar-hopping) is the act of visiting or crawling multiple pubs or bars in a single night, normally travelling by foot or public transport to each destination and occasionally by cycle 🙂 These guys offer an amazing Pub Crawl which starts at the heart of Bratislava's Old Town.

(source)
Before we give you step-by-step tips on how to make the best out of your night out in Bratislava, it goes without saying that you should take some time during your visit and get to learn more about the city. Discover Bratislava through a fun city game or take a guided tour!
FIVE TIPS FOR SURVIVING A NIGHT OUT IN PARTYSLAVA
5. Have a satisfying dinner
Bratislava has a great variety of restaurants to enjoy local cuisine or a different variety of food, from your McDonalds to a great piece of steak. It's better to enjoy the night on a satisfied stomach, and have a walk before the night starts.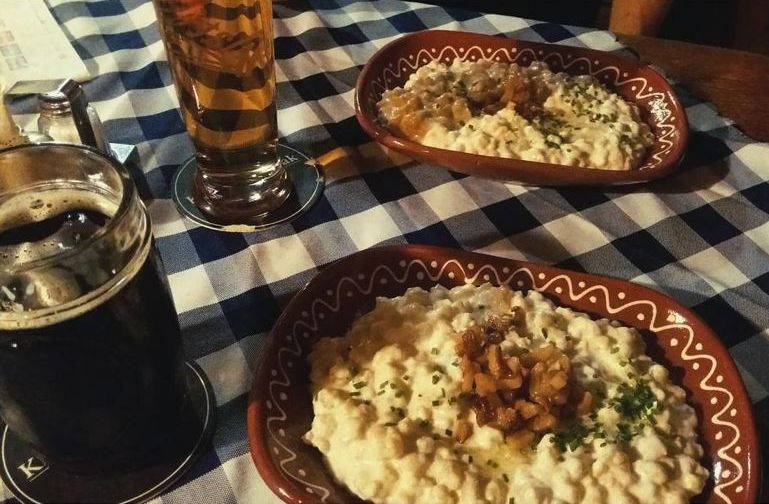 4. Pace yourself
This one is very important. You don't want to be the one who blows his wad at the very first stop and gets too drunk to continue. That's no fun for anyone. Your friends either have to decide to stay behind with you, which ruins their night, or leave you in the care of an annoyed bartender.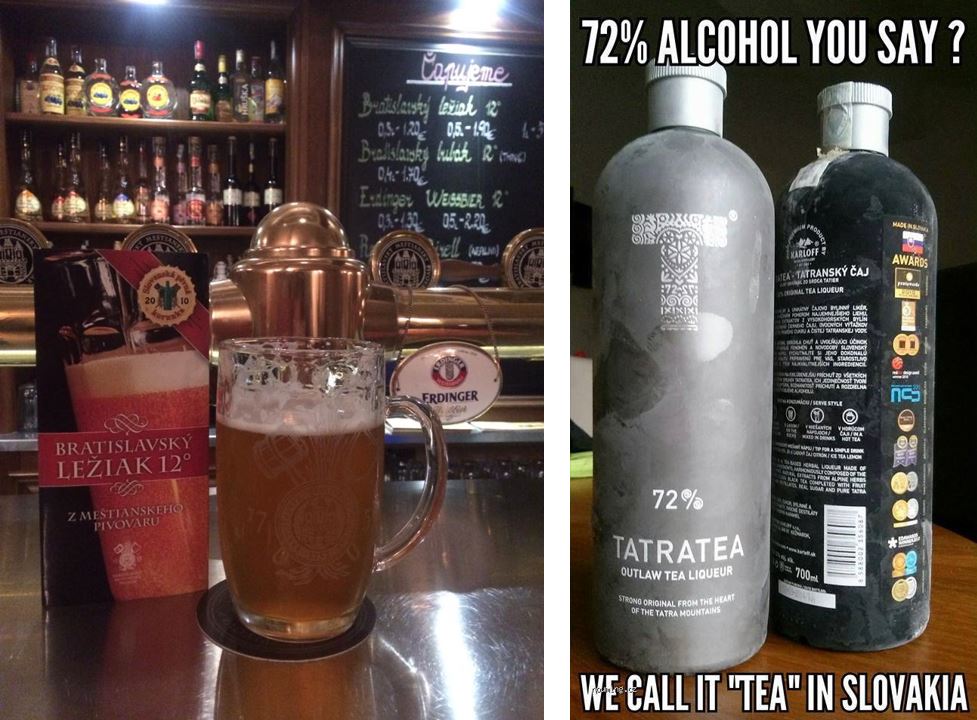 You don't want to end up drunk too early in the night where you need help from people to walk.
3. Don't be in a rush
Enjoy the venues you visit, each one has its own character and clientele that visits. So don't be in a hurry to get to the next bar. Take the time to relax a bit and enjoy the one you are already in. You want to experience as many bars as possible. Still, you want to actually experience them, without feeling like a tourist on some walking tour of the city's pubs. It's important to be in the moment while maintaining an agenda for the rest of the night in the back of your head.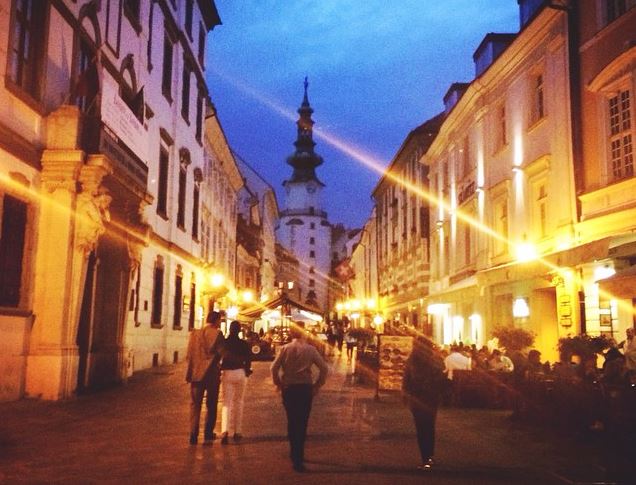 2. Make new friends
The biggest benefit of doing a pub crawl is the fact that you are visiting plenty of bars with your own crowd. People from different parts of the world together and your party friends for the night.  A great opportunity and socializing with strangers, otherwise you would have never met.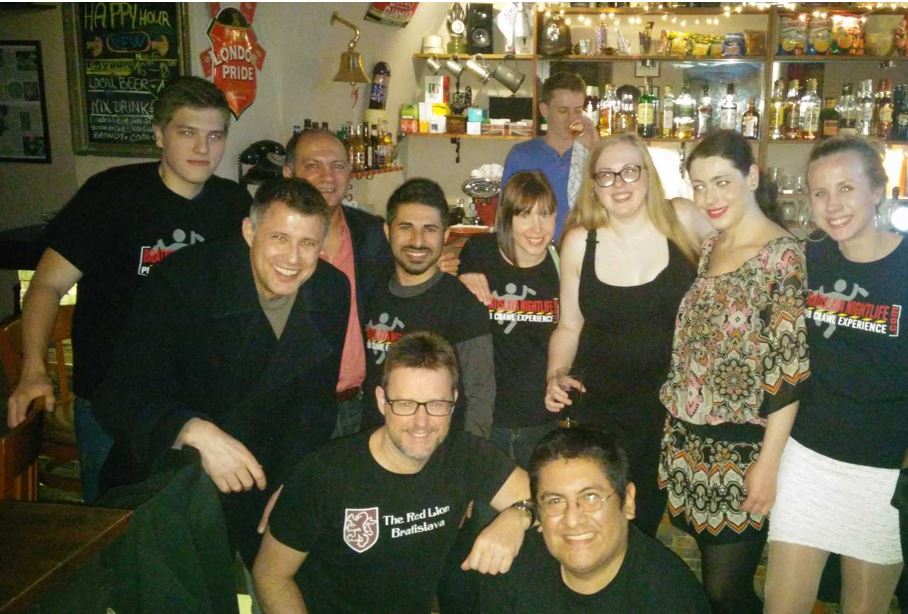 (source: Bratislava Nightlife.com)
1. Enjoy yourself
Everything that's already been said takes a backseat to this one golden rule. Enjoy yourself. You have made a trip to enjoy a city that is not as crowded as its neighbors Vienna or Prague. Very few tourists know about Bratislava and how to get to enjoy a night out with locals. All of our tips exist just to make sure that you get the maximum enjoyment of a great night.  Just use common sense, have fun (for example, in the best karaoke bar in town – Wild Thing!) and you'll be fine.
(source: WildThing.sk)
BONUS TIP:
If you want to enjoy Bratislava nightlife to the fullest, try the Nightcards. It offers exclusive discounts in bars, clubs and restaurants in Bratislava. If you are tired of always ending up in the same 3 bars every time you go out,  this will make your experience of finding a new bar more fun! The card game includes 30 discounts, including 20 bars, 4 clubs and dancing bars, 4 restaurants and 1 repeat of your favorite discount. More info.
Author: Diego Loyola