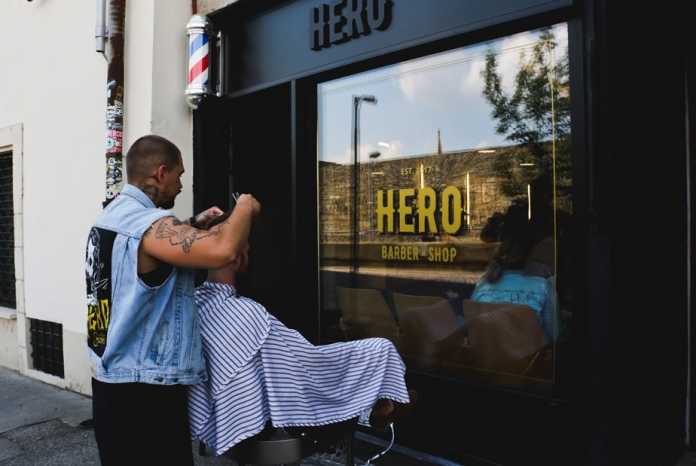 This article will be a bit special. Usually we only write about our personal experience; about the services we tried, places we've visited, enjoyed, liked and thus we can recommend to you. But the urge to find out more about the re-born craft of our forefathers – one that came back to Bratislava in full power only a few years ago – was somehow irresistible. Even though our currently all-feminine team has no chance to experience barbers' service personally, we found it really cool. After a long time of only catching a glimpse of the atmosphere through a window while passing by, we decided to take a closer look. And all barbers we talked to were really welcoming and helped us to sort out all our curious questions and elucidate to us this charming world of men's grooming. We personally visited three Bratislava's barber shops, selected from what we are told are the best in the city. Full disclosure: We confess this was the first time we regretted not having a beard!
Gentleman's World
When talking about Bratislava's barber shops, Gentleman's World should be the first one to mention. Simply because this was the very first modern barbershop opened here! However, there are many things about this shop that put them at the top of our list. They have Martin Pešek on board for starters, who was the first and is easily considered to be the best current barber in Bratislava.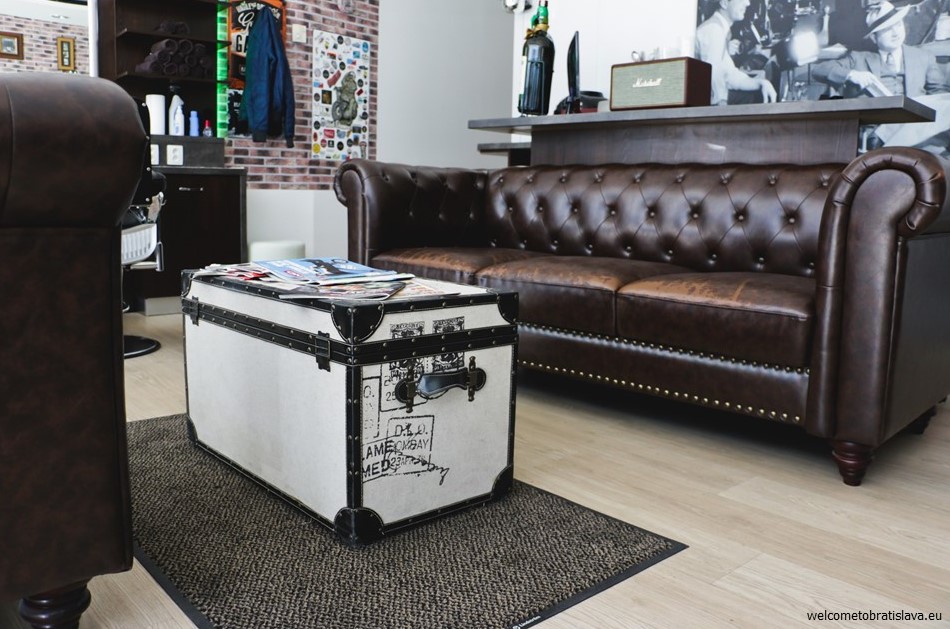 The style here is something between the retro and the modern, emphasizing traditional service and aesthetic design, with a tinge of English Gentlemen's club bringing back gentleman's habits from the past. But also modern in a way of thinking and supporting this noble craft in a society: They have an academy, the first professional training center to educate a new generation of barbers in Central Europe. It should come as no surprise they also had the first female barber, cooperate with vocational schools, and are striving to bring this craft back to school curriculum. Talking about gentlemanliness and support, the Gentleman's World is very active also in various charity activities, and we applaud.  
Straight to the point, in their offer you will find of all the traditional barber services with a few specialties like hair tattoo, head massage, and even children's cuts. If you really want to be treated like a nobleman, order the Max Pro bundle! In just over an hour you will get everything you could ever expect from a barber with a glass of whiskey (or some other premium alcohol)  on the top :)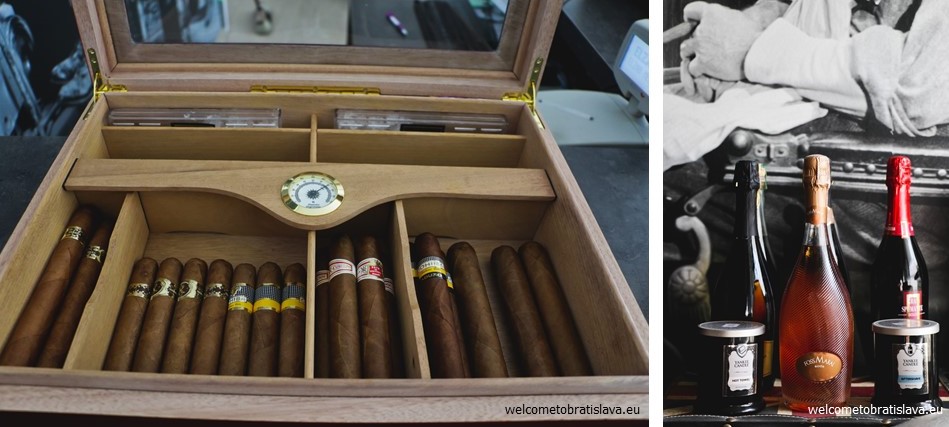 If you are just leaving the house with the whim for a professional shave, hold on. We highly recommend you book your appointment online and in advance. And be ready to wait for 1 to 4 weeks. It's definitely worth waiting for the high quality though, as we heard the barbers are great here. For example, one has Italian origins and continues his family's tradition as the third generation of barbers! However, if you need a quick shave, you can use service "Extra hour" within which they will accommodate your needs outside of the regular schedule. Ladies, sorry, we asked and there are no services for you currently. Unless you want to buy a present for your gentleman in a form of men's care products or a gift coupon?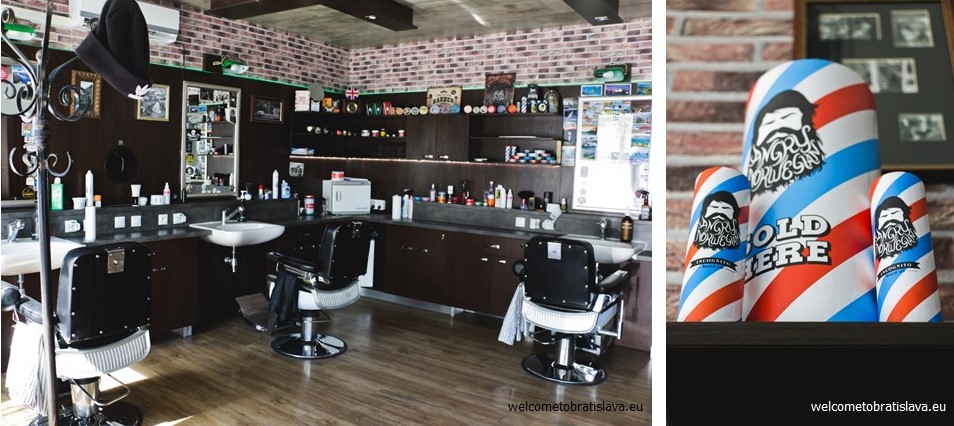 Gentleman's World has two branches in Bratislava. The bigger one, located in the city center in a building called Tatracentrum just opposite the Presidential Palace (look for the  entrance on the opposite side). And the smaller one, a little bit hidden in the city district Ružinov, close to where their training academy is located.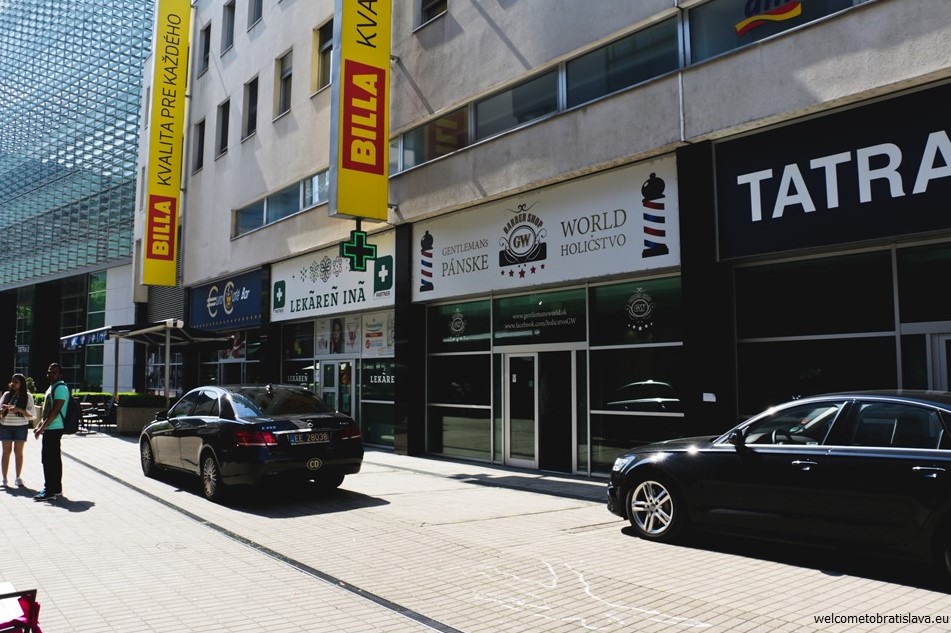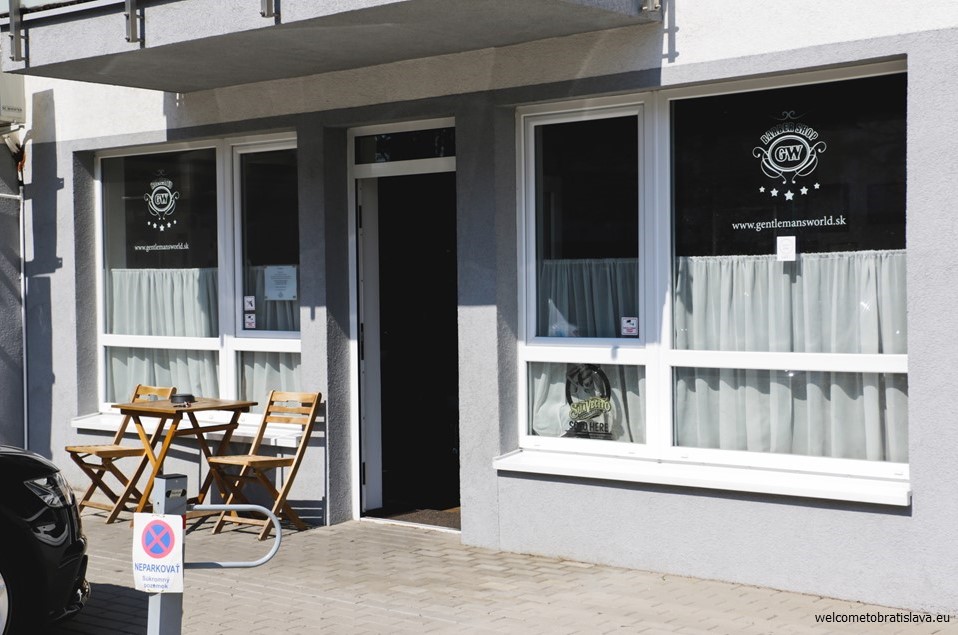 ADDRESS:  Tatracentrum Hodžovo námestie 4 and Hraničná 20


 CONNECT: Website,  Facebook
Hero Bar­ber
And now for something completely different! Even though the founder of Hero Barber, Tomáš Slamka, originally comes from the Gentleman's world, his own barbershop is made in a very different style. This can be seen in his new-school approach: though he studied at the prestigious London's barber academy, their vibe is  rather rebellious and relaxed American style, rather than the stereotypical conservative and luxurious British way.
Perhaps this is best exemplified in a story of his ingenuity. Wanting to shave himself with a classic straight razor and with classic soap for shaving, Tomáš soon realized he would need to order these items from abroad. Instead of crying about Bratislava's poor services, he soon opened the first Slovak e-shop with decent barber cosmetics, the distinctively named Barber.sk. In one week everything was sold out and probably somewhere here his passion for the barber's craft was born. Soon Tomáš had left his job and went to the Barbers academy in London. Now he has his own Hero Barber shop.
Here, rebellion is combined with tradition and a touch of the old fashion. Just look at their offer: a cut, a shave, a beard trim, no children (specifically 13+), no dying, no long hair… But take a look at their menu hanging on the wall at the entrance; you will not be able to stop laughing. While this offer is not listed online, we took a picture for you (on the right) :) And if curious just like we were, no: nobody has ordered this service before :)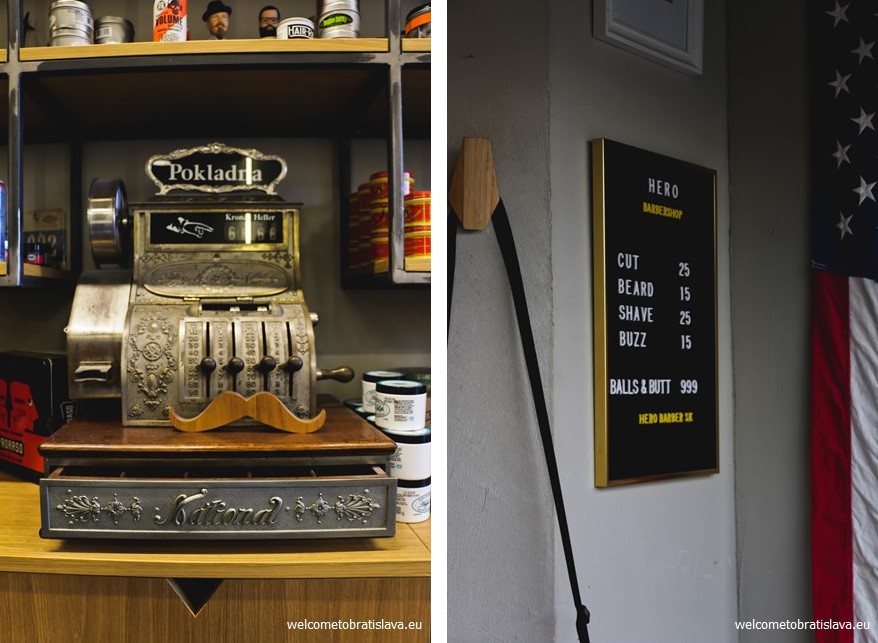 By the way, if you have your own favorite straight razor, you can bring it for your shaving. You can also buy the cosmetics and shaving supplies displayed on the shelves of the barbershop. Don't worry about the great number of various cosmetics you will have to choose from. The staff will gladly help you with your choice. We know, we witnessed it during our visit. And be aware of a very old-school way of paying! They accept cash only. At least this rule perfectly matches with the vintage barber armchair from 1913 and cash register from 1905 :)
During our visit we also saw a customer who tried to get shaved without prior booking. The barbers were really willing and somehow they managed to find him a spot for a day. But you may not be such a lucky guy and again we strongly recommend to book in advance. As noted, the present staff was really nice, chatting friendly with customers and with us while Snoop Dogg was rocking from the speakers. We really felt like grabbing a drink and staying there for a while. The present barber confirmed us we weren't the only ones with such a feeling.  With such an atmosphere, situated on the vivid Židovská Street between bars and pubs, it easily confuses a passerby and sometimes they try to order a coffee instead of shaving :)

 ADDRESS:  Židovská 19


 CONNECT: Website,  Facebook
MMG Fre­e­dom Bar­bers
If you don't feel like either a gentleman or a rebel, worry not! We have a third tip for you and this barbershop is different again. From our observation, this one suits mostly to jovial and playful temperaments. Especially if you are into FIFA. PlayStation has its honored place right next to the cash machine!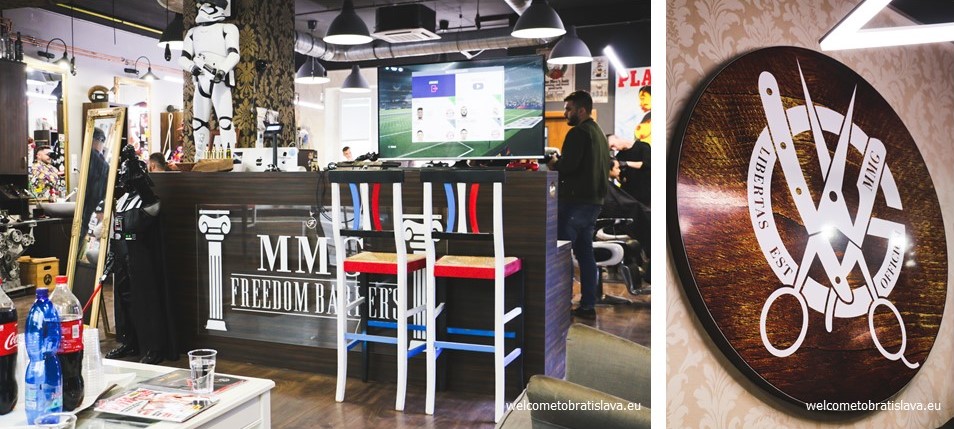 At the time of our visit, the barbershop was full and the atmosphere was really lively, people were chatting and laughing together like old friends, and some new haircuts were being created. It perfectly fits the story that the two founders, Maroš Ihnát and Martin Sabo, have been friends since high school. We heard that they found styling women's long haircuts boring and started with barbering. Even now, the most frequent cut they make is the modern fade, a style requiring more diverse barber tools and extensions.
As the shop's name implies, this is the free world with no rules for cutting and overall they try to vary the styles of a haircut as much as possible. Even loyal customers never get bored. And according to the many presents from their customers proudly displayed on site, they do it really good :) For example, lately, they started with hair tattooing, inspired by the various professional workshops they usually attend. They are also elite winners of many barber's competitions and recently organized their own Barber Battle in Bratislava in order to tighten the Slovak barber's community even closer.

This barbershop resides at a really good address. Firstly, they are just a crossover from the Presidential Palace. And secondly, 40 years ago one of the best barbershops in Bratislava dwelt exactly at this address! Again, forget about walking in and having your beard and hair cut and trimmed just like that. Book your time in advance. If you are one of the lucky ones, you will get your term in one week. MMG has its own cosmetic line called Feshack (freely translated as a mod) and you can buy that and more on the spot. We were mostly impressed by beard oil with 24th-carat gold! A perfect tip for a luxury present, though, don't you think? And if you liked it all, but prefer a more calm setting, we have great news for you: They also have a quieter branch located in Koliba district a bit further from the city center, though make a note of the problem with parking. So you can choose what suits you best ;)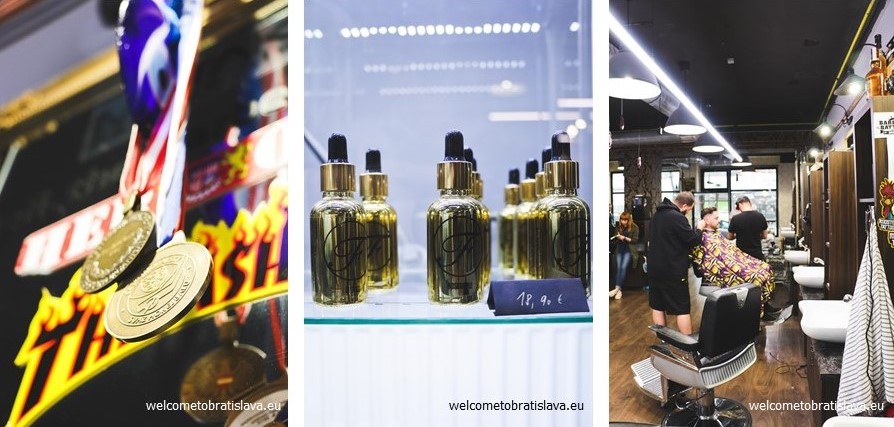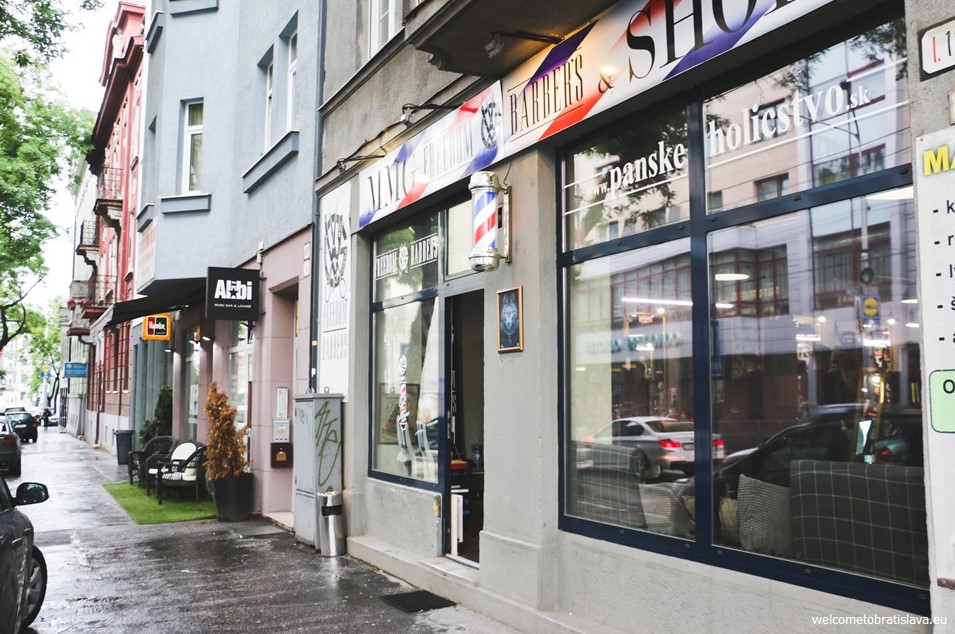 ADDRESS:  Ná­mes­tie 1. mája 2


 CONNECT: Website,  Facebook
Author: Eva Latakova
Photo credits: Natalia Jankova