(Source: U Dobreho Pastiera Facebook)
You've probably already heard about the mysterious place in the Atlantic Ocean where a number of people are said to have disappeared under inexplicable circumstances. Well, in Bratislava we have also one. Ours is not that dangerous and consequences of the visit aren't that fatal, but still you can easily lose yourself there for many hours. And sometimes feel lost even the next morning 😉 How come? Very easily, let us explain.
We used to call Bermuda Triangle the area determined by streets Zidovska, which is leading to the SNP Bridge (UFO Bridge), and steep street Beblaveho, which will lead you up to the Bratislava castle. This place is thickly studded with many outstanding pubs and bars. Let's name just some of them: U čerta – At the devil´s – with a must see impressive Dali & devilish interior, Drink in Gallery Andy (bar and gallery in one, designed as a historical tram, if you ever dream about drinking securely in a public transport), Vydrica (situated on the highest spot of Beblaveho street, bearing the name of the former settlement under the Bratislava castle), U dobrého pastiera – At the good shepherd's – in the beautiful rococo building which is said to be the narrowest detached building in Bratislava and you can find also the Museum of historical clocks here, they have their own terrace if you prefer to sit at table, and some more. These pubs are there for ages, and it's obvious in most of them even from the condition of their interior.
Okay, there is nothing really special having so many cool bars and pubs with activities like food and beer pairings in such a small spot in Bratislava, so why is this place so mesmerizing? It might be thanks to all those enchanting historical buildings that gave a shelter to these pubs. Its great location pays its part for sure – just under the castle, perching over the old city with a great view on Bratislava's sightseeing spots like St. Martin's Cathedral and UFO restaurant on the bridge.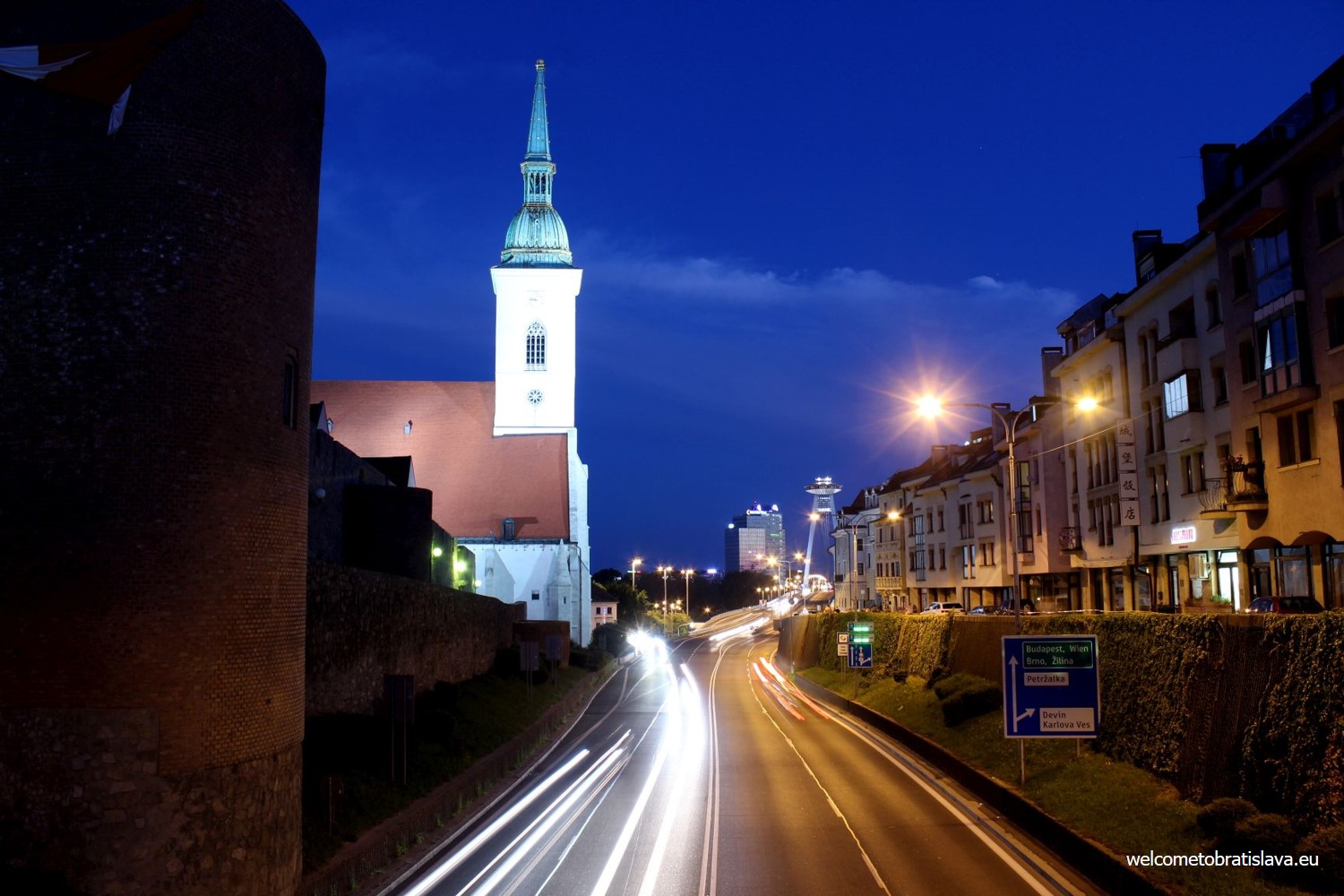 Or simply the unique opportunity to sit outside on the pavement or curb (if you are lucky and find some vacant 🙂 as one big family, no matter which place you initially visited. Most probably it is a combination of all these circumstances that creates such a captivating bohemian atmosphere and gravitates crowds of artsy people there every day.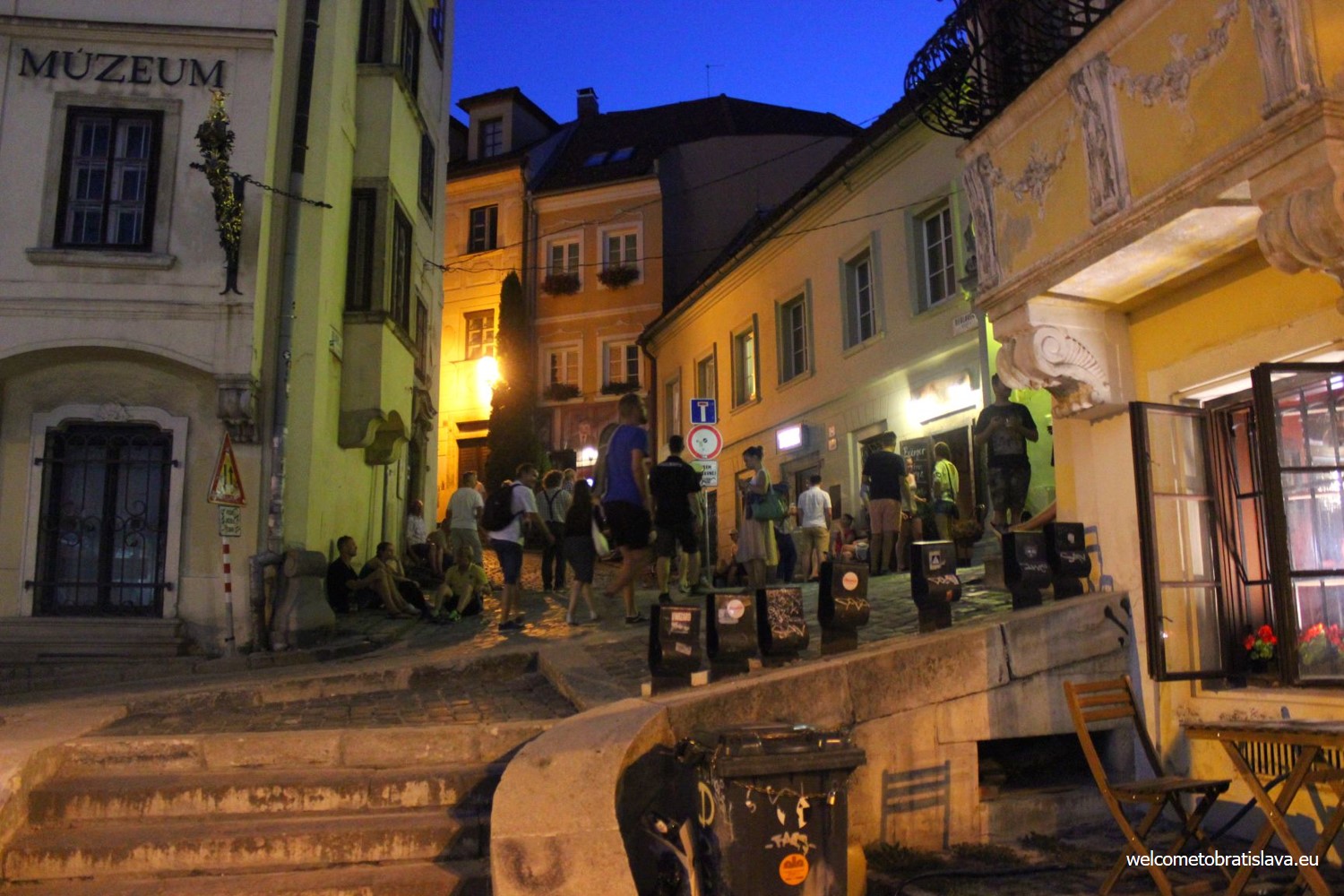 And as everything in the world, the Bermuda Triangle has not only pros but also some cons. Outdoor sitting is of course bounded by summer months, or as our grandmothers used to say – four months with no letter "r" in their name (May, June, July, August). Sure, the pubs are open whole year long, and they are worth of visiting individually, nevertheless it is best in summer. Also, don't try to get your drink in a glass when you want to enjoy it outside on the terraces, you must be satisfied with a plastic one even if you go for wine. If you prefer to have an English speaking local guiding you through the best beer spots, you might consider on of the beer tours thanks to which you can get to visit multiple local breweries in one evening 🙂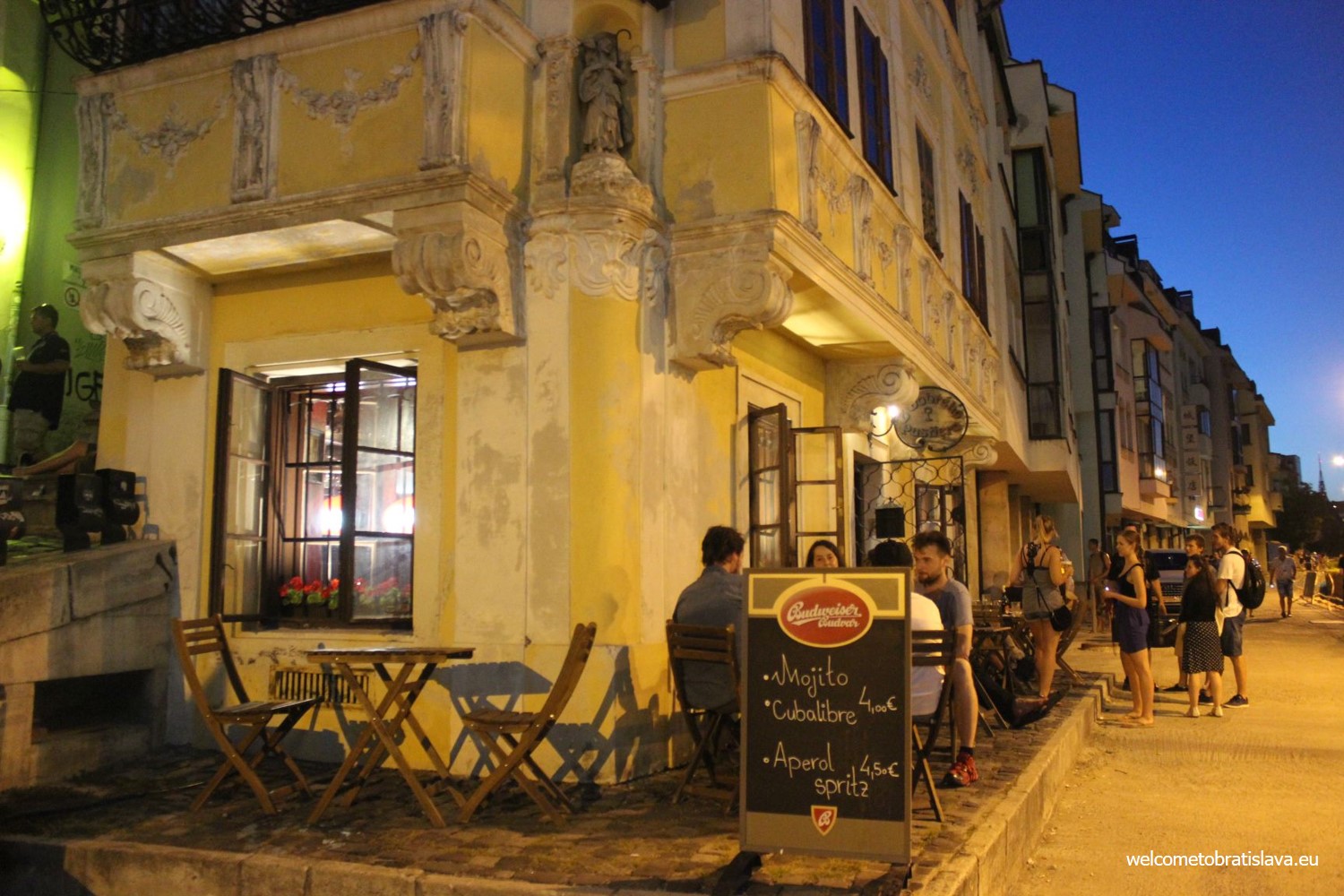 And, maybe most importantly – you should better keep your vocals under the control, especially when the dusk starts to fall down. This place is inhabited and you probably don't want to be given good night by the local police. It's quite a painful issue, there have been many talks and initiatives around opening hours there. It is easy to understand that residents aren't very excited about the cheerful crowd chatting under their windows till wee hours. But it is also easy to fall in love with this great place, so please try to be respectful and bear in mind that some people are living nearby and maybe have to wake up early to work.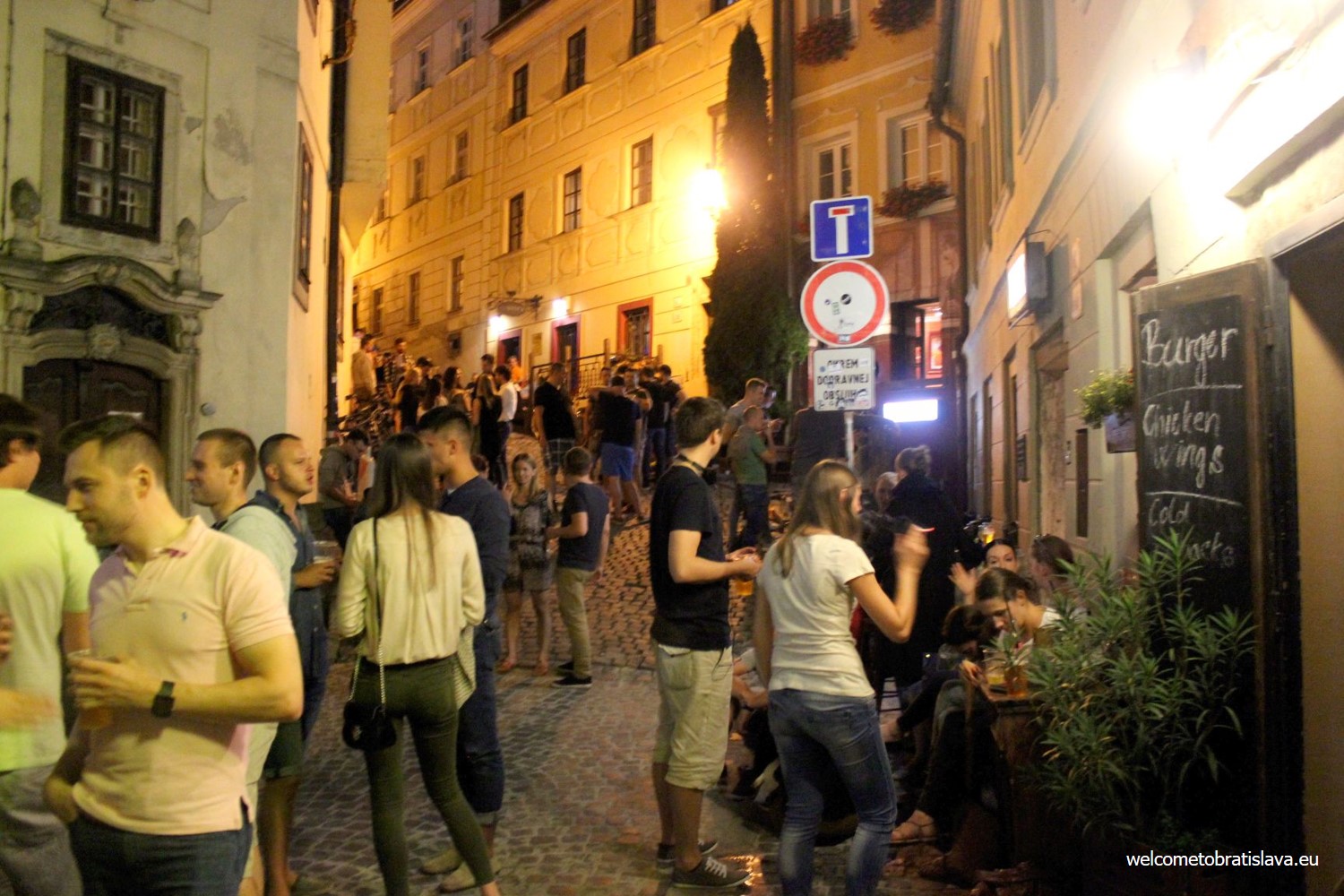 Author: Eva Latakova

 ADDRESS: Židovska Street/Beblaveho Street


 OPEN HOURS: open from afternoon (2-5 pm) till late night (2-4 am)


CONNECT: check the links in the article


 MAP LOCATION: