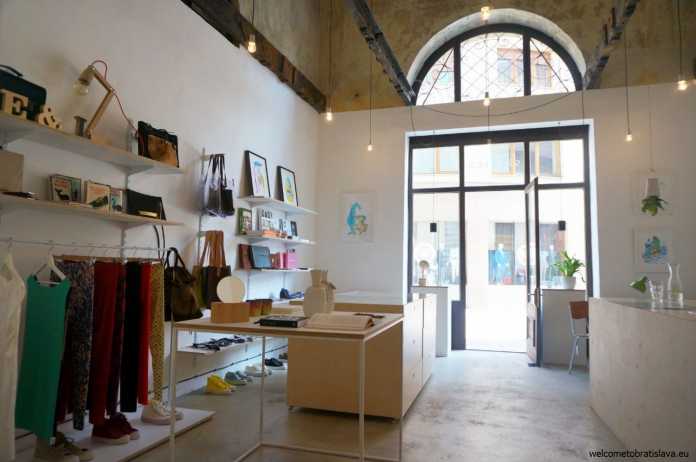 Shopping in Bratislava is a blend of diverse elements: you can find many shopping malls with classic department stores here; traditional souvenir shops with artistic craft products or lively farmers' markets offering up the best regional produce. Set on a side street in the heart of Bratislava's Old Town, Laurinska Street 19, there are however three designer shops which are some of the best choices when it comes to buying something a little different.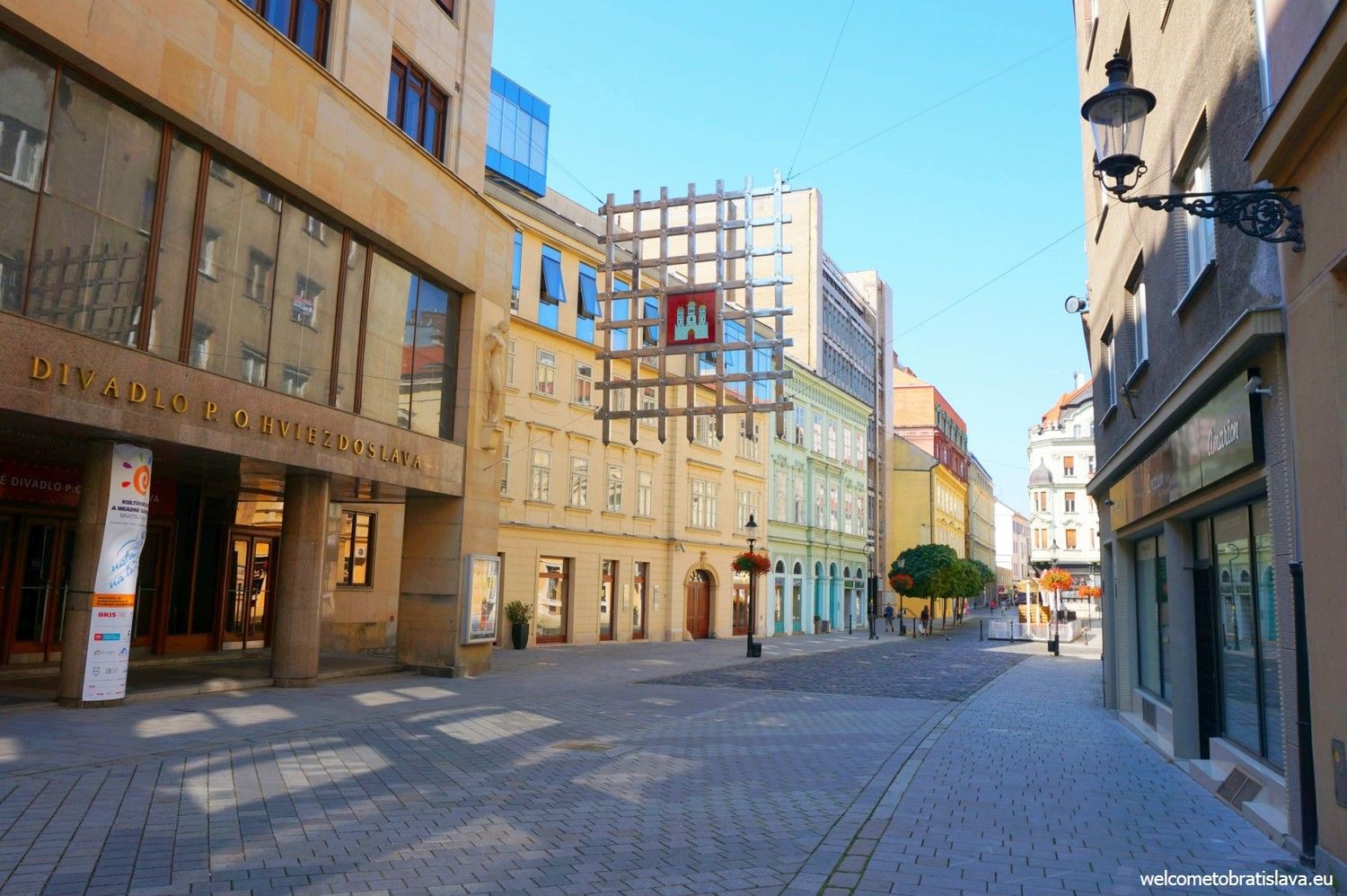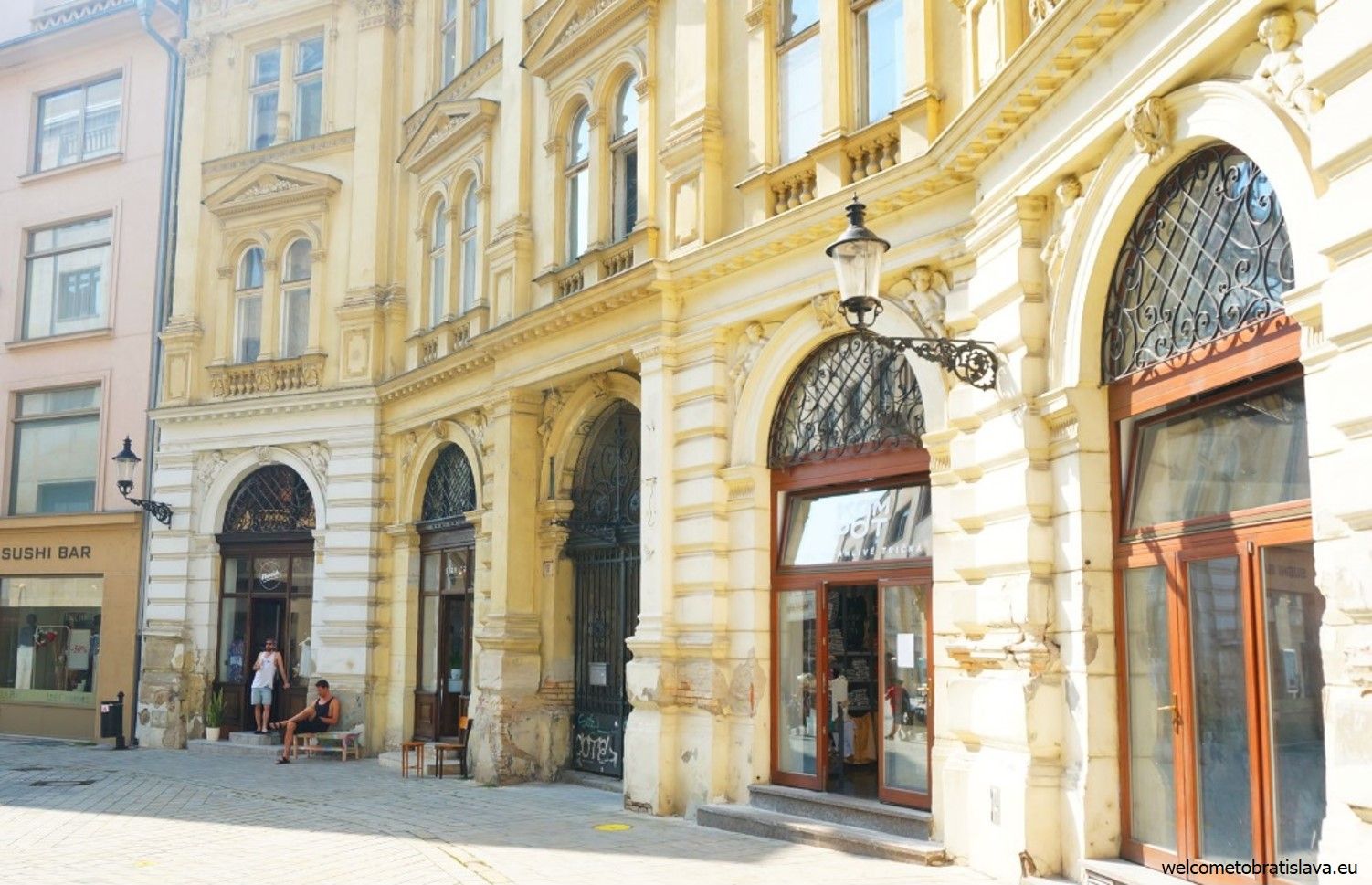 For hipster-approved unique pieces and independent designers head to one of these places:
SLOWATCH

Whether you are looking for chic clothing, a Lomography camera, a fun pair of socks or a bicycle, Slowatch is the place for you! It is a company which unites friends, cyclists, graphic designers, movie and music makers that work together on diverse projects and also run this shop/gallery/place-to-be in the center of Bratislava. This combined concept attracts all kinds of artistic types to the store who prefer a casual look and quality items.
The interior reflects the style of the products: bright and colourful. Wondering what the store name means? Slowatch is derived from "slovač" which stands for something like "Slovak" and also can be interpreted as "slow watch" – as to give attention to the beauty of unusual things. Well selected items indeed allow you the opportunity to choose an outfit to match your hipster/cool/trendy fittings. It's thanks to the store owners – young guys – who make regular trips abroad to keep their supply fresh and well-stocked. Nearly every piece is hand picked or even special-made to be sold here.
The guys also organize quite cool events in the store, like tastings of Jameson, or invite music bands to perform shows. The moment you step in you will feel the warm and welcoming environment that even offers a free cup of coffee to its visitors!

ADDRESS: Laurinska 19


 OPEN HOURS: Check the official FB site


CONNECT: Webpage, Facebook
SLAVICA
Walls adorned with designer paintings and shelf installations stocked with artistic pieces fill the space in Slávica, a unique design shop which offers original and quality products from Slovak and Czech designers. Prepare to be charmed by the cool interior with super high ceiling where functional everyday items are chosen for their success as design objects.
The owner of Slávica, Ivica Jusková, describes the carefully selected assortment of products on sale as "things that have a soul." And you can feel it in the air – the items mix and match effectively in the store as they would in your home and feature beautiful clothes, bags, shoes, ceramics, porcelain and other accessories.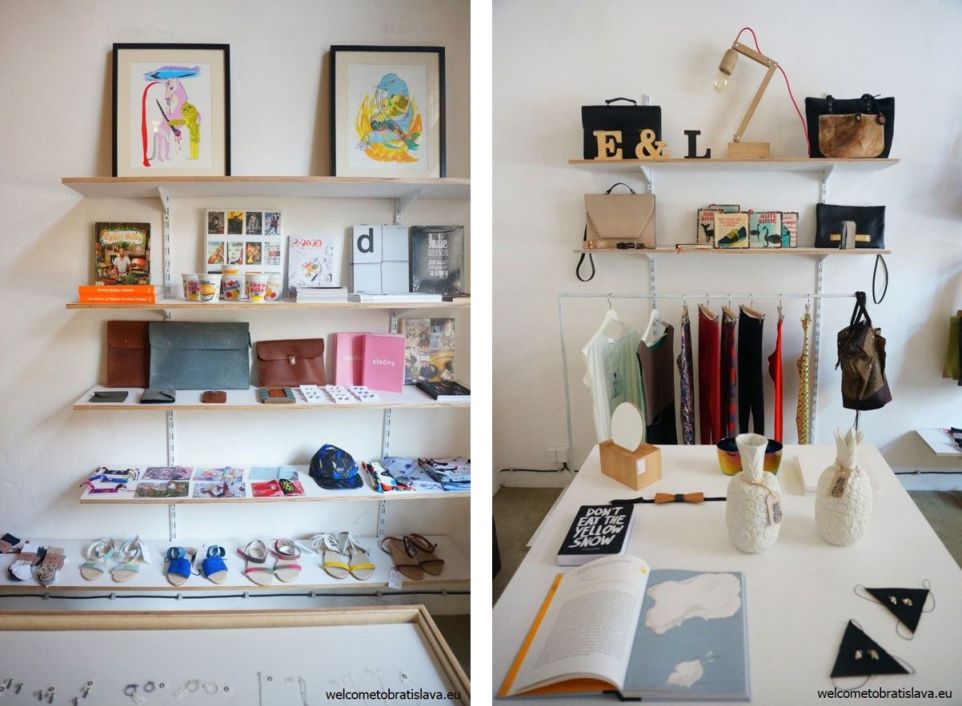 A selection of handmade jewellery and home décor from independent designers can be found here, too.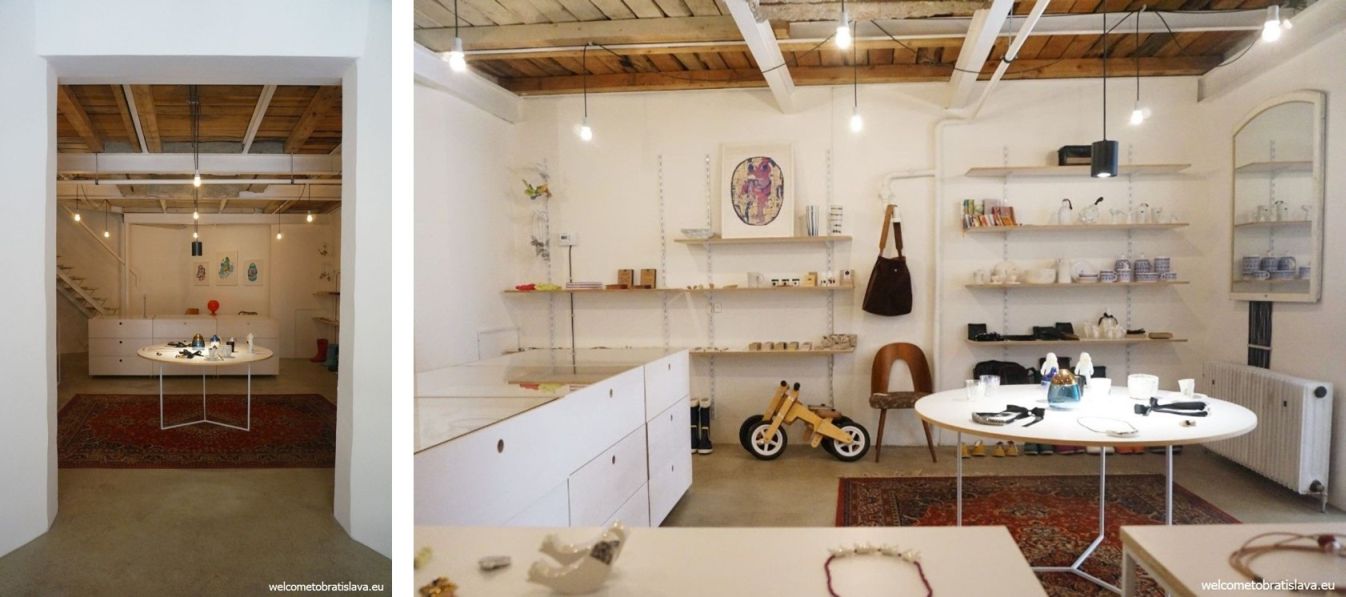 The shop is cute and dainty, decorated also with loft lamps that perfectly complement the modern and cosy ambiance. Personal approach to customers and designers definitely adds to the good vibe as well and you can make sure that by paying a visit to slávica you will always be spoilt for choice from sophisticated design items that are glamorous, yet retain an urban feel.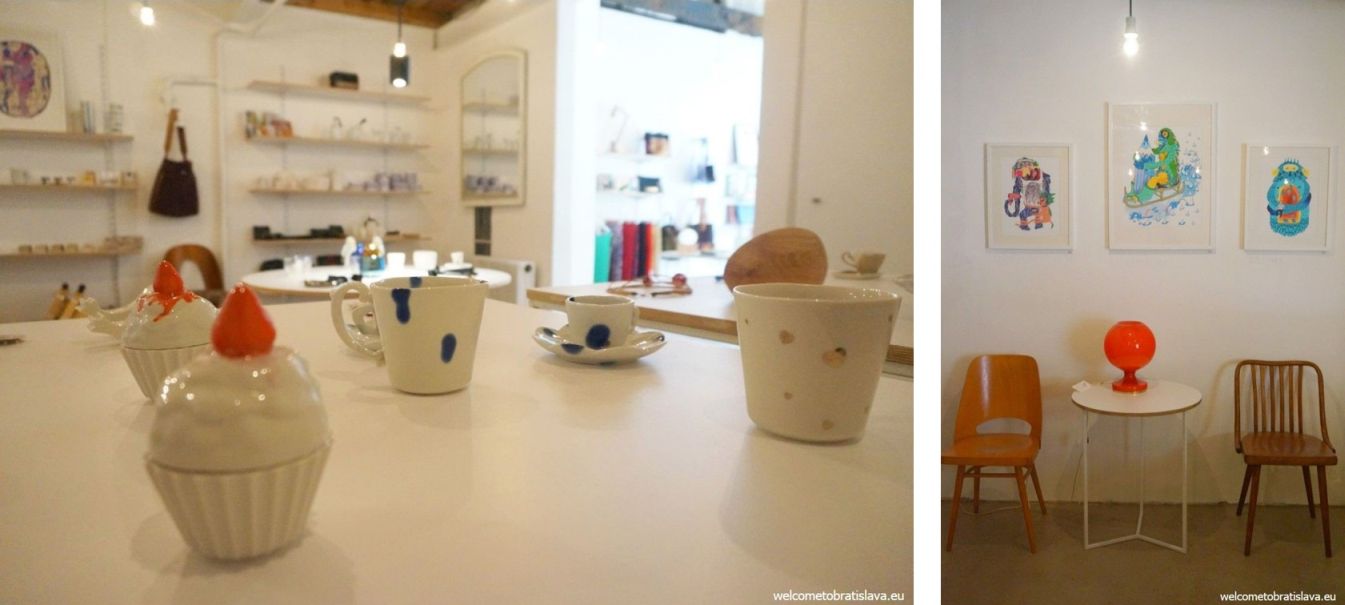 ADDRESS: Laurinska 19


 OPEN HOURS: Check the official FB site


CONNECT: Facebook
KOMPOT

Tired of mainstream clothing brands? Then delve into these original T-shirts and get yourself a hipster wardrobe! Casual, trendy streetwear designed by various authors is what you can find in Kompot, which by the way stands for a "compote" – yes, the dessert made of pieces of fruit in sugar syrup. Why this name?
Because they also make their own range of shirts which come in a cool pack – a glass jar :) Now we're talking! Even though it's mostly about T-shirts in Kompot, some shelves reveal books, prints, postcards and accessories such as socks, bags and underwear. And they have a section for children's clothing, too.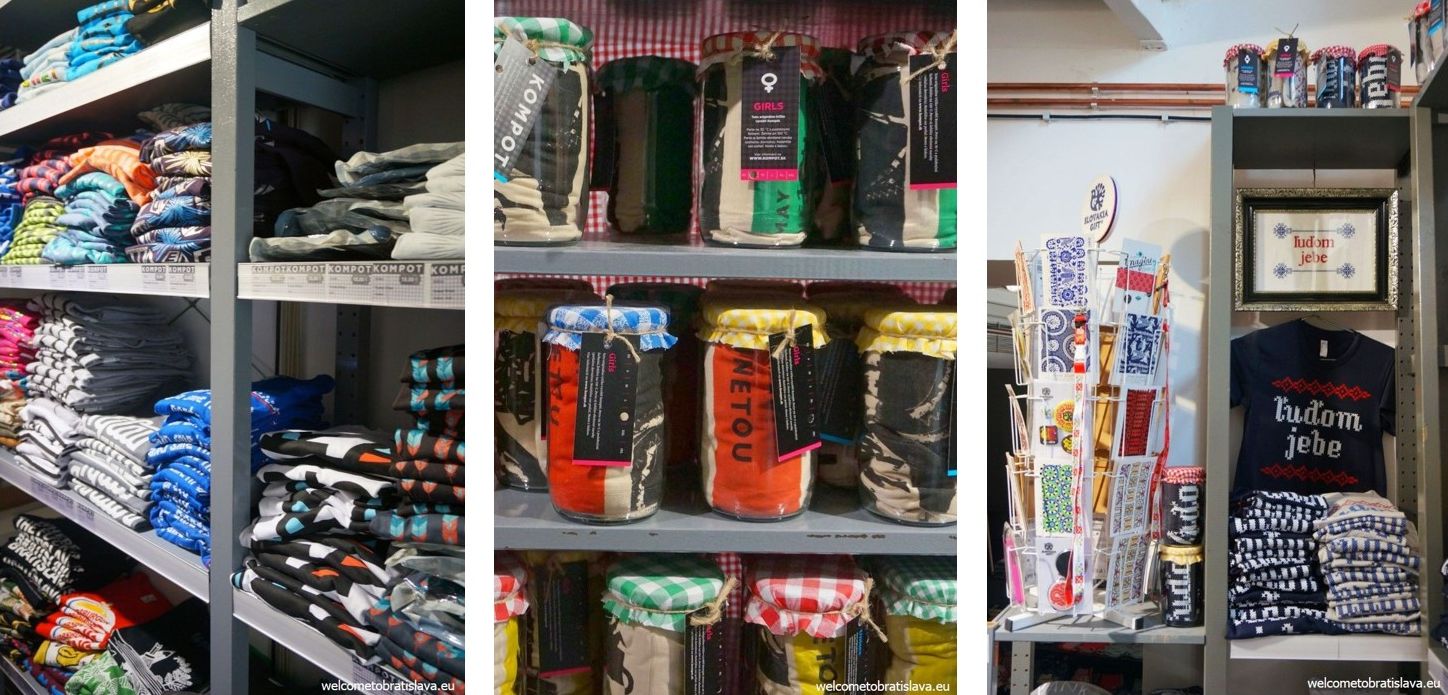 If you prefer online shopping, Kompot also runs an e-shop through which you can place an order and have it sent to your home or just simply pick it up at the store. Even though some shirts have funny inscriptions that can come in handy mainly for the local hipsters, it is worth a visit because there are high chances you will find something special to take home right away.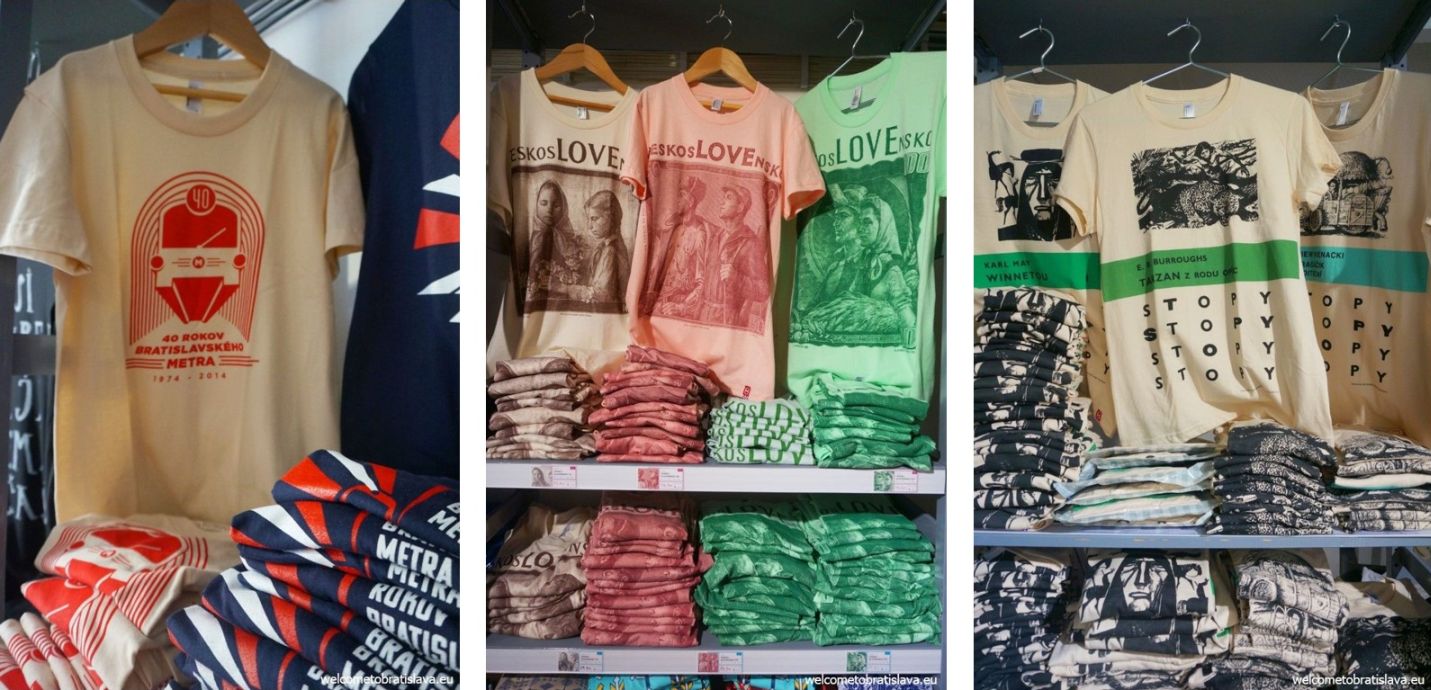 ADDRESS: Laurinska 19


 OPEN HOURS: check the official website


CONNECT: Webpage, Facebook
Author: Maria Kecsoova