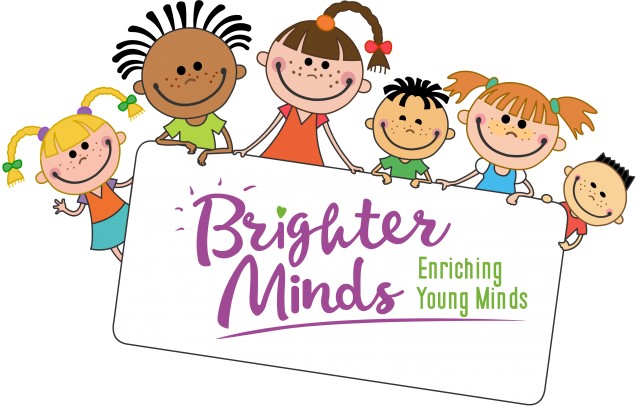 If you are a parent who wants to develop their child's senses, self-control and open another door to their potential, you are reading the right article. The Brighter Minds Program is an educational initiative in Bratislava, aiming to equip every child with tools and methods to enhance cognitive functioning for achieving personal excellence, and instill confidence in oneself. Read about how you can sign your little one up for an Alfa Program and what are its benefits!
THE POTENTIAL OF A CHILD'S MIND
The mind of a child has immense potential, beyond the scope of our imagination. From a spiritual perspective, children are at an advantage over us because of their innocence and the inherent simplicity in their thought and action. From a scientific perspective, they possess a significant strength as well. The neural networks in their brains are flexible and adaptable, with the potential to create new connections and grow in different directions. This is known as brain plasticity.
Both sides of the brain work at their optimal capacity when developed and exercised in equilibrium. In order to bring about a balance, the whole brain must be stimulated in childhood, while the plasticity of the brain can still be harnessed.
At Brighter Minds, they believe that the pace of progress and specific areas of development are unique to each child. They fine-tune their approach based on the sensitivity and responsiveness of each child. It is akin to coach a batch of children to play the game of cricket. Some children may become good batsman, and some may become excellent bowlers and a few may develop as all-rounders. Similarly, at Brighter Minds, they provide children with an opportunity to develop their right-brain skills and they encourage them to excel in unique and different ways. This is done through a so-called Alfa Program.
BRIGHTER MINDS' ALFA PROGRAM
Brighter Minds offers a training program based on theories and practical research on right-brain education to help children enhance their mental capabilities. This program incorporates a series of interactive proprietary tools and techniques; and provides a learning environment based on joy, positivity, and love. They use a method to stimulate the intuitive capabilities of the brain by sending special vibrations through sound waves. The specially designed proprietary music uses certain beat frequencies that help unlock the vast potential of the human brain.
This Alpha Program is an 8 week program. They have 2 consecutive sessions in the first week and 7 follow up sessions. It requires a total of 30 hours. During summer, they also organize daily summer camps!
What are the benefits of the Alfa Program?
improving concentration and memory
learning a practical way to relax the mind and bring it to an alpha state
enhancing intuitive and cognitive capabilities
rejuvenating senses of observation and comprehension
increasing emotional stability and balance
enhancing creativity and imagination
instilling self-confidence
THE LIFE-CHANGING GIFT FOR YOUR CHILD
We spend lot of money and effort to buy gifts for our children, which gives them happiness and joy for certain length of time which is mostly short-lived. We mostly look for gifts which are outside. Brighter Minds gives the child a unique gift of 'enhanced capacity of brain to acquire knowledge, understand and apply to solve problems throughout their life.' This program will unlock the gift which is hidden inside each and every child. Just think, how better equipped your child will be for future life with this special gift?
Brighter Minds is one of the programs run by the Brighter Life Center – a team of passionate and diverse practitioners dedicated to improving the life of all on many levels. Click here for the details and more information about other programs.

 ADDRESS: Hurbanovo námestie 5


 CONNECT: Website (Brighter Life Center, Brighter Minds), Facebook


 MAP LOCATION:

Author: Maria Kecsoova
Source of the pictures: Brighter Life Center