Bars and cafes sprinkled around a busy town square in virtually any city are often written off as created for visitors. They offer something for any palate, maybe a few local favorites, and leave it at that. Bratislava's Hlavné námestie does its best to offer fare that doesn't quite fit that mold, but with a Starbucks on the corner, it can be difficult to see the square as something for the locals, too. However, if you take a few steps outside of the main square, just towards those sprawling green plants on the corner and the smell of freshly roasted coffee beans and slow roasted pork, you'll see Brixton House; something wildly different.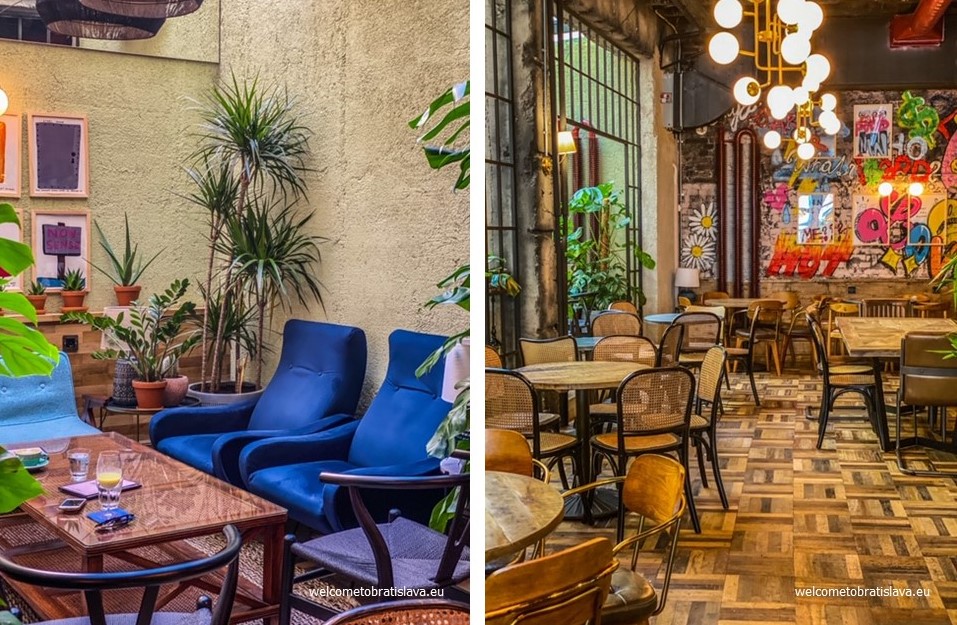 Franky Benian, Managing Director of Brixton House, Urban House, and Velvet, and Lukas Gasparik, Restaurant Manager of Brixton House, see this place as an extension of its sibling properties, but with a more 2020 look and feel. Inspired by the hip, cool feel of Brixton Street in London, the urbanistic feel inside the all-day café is ideal for anyone looking for a quiet place to read or work during the day, but also the birthday party group looking for a unique atmosphere with killer drinks. With a lucrative food menu and a cocktail program that does not disappoint, Brixton House is breaking out of the shell of the standard European café and blazing a new path, graffiti walls and all.
LOCATION
Perhaps you've walked through Františkánske námestie and never even noticed you're walking through it. Located just northwest of Hlavné námestie, this smaller, slightly sleepier square in Old Town was once easy to miss, but with Brixton House now adding some life and color to the area, that's all changed. According to Benian, the block was home to a bank branch and not much else, but with the addition of new restaurants, including Brixton House, this tiny slice of Old Town is coming back to life. Look for the outdoor tables and lush, urban jungle growing just outside, and you're there.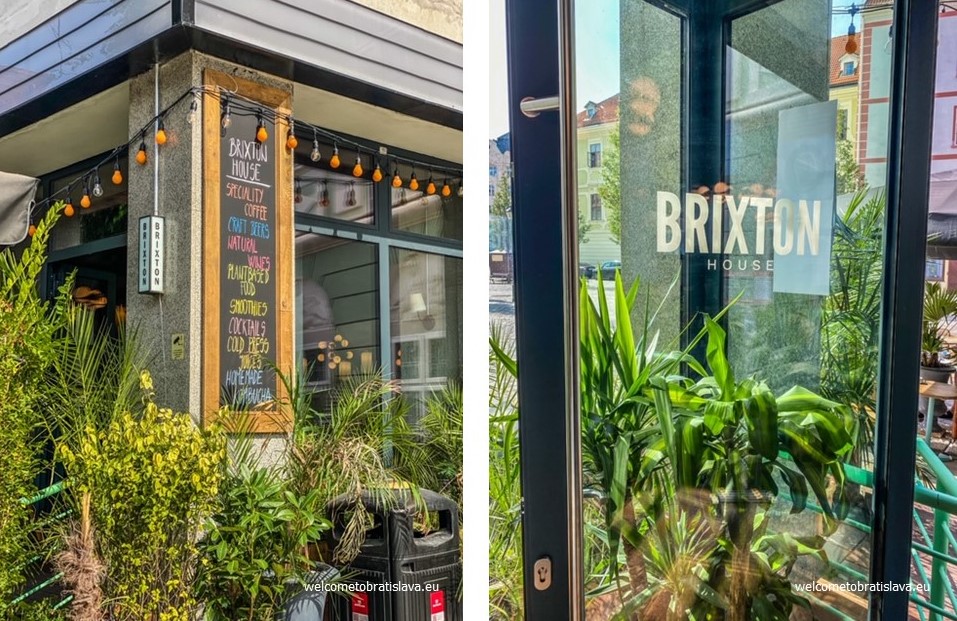 INTERIOR
For Gasparik and Benian, the main goal of Brixton House is providing customers a sense of calm, somewhere they can comfortably post up for a while and not feel bothered by the outside world. The moment you step inside Brixton House, you'll see what they mean. The furniture is eclectic and playful, with plenty of tables, chairs, armchairs, and couches to choose from, many of which are equipped with phone chargers and outlets. Everything about Brixton House is warm and bright, so whether you're reading, working on the next great novel, or just having a bite and a drink with friends, there's a comfortable table or couch-adorned nook with your name on it.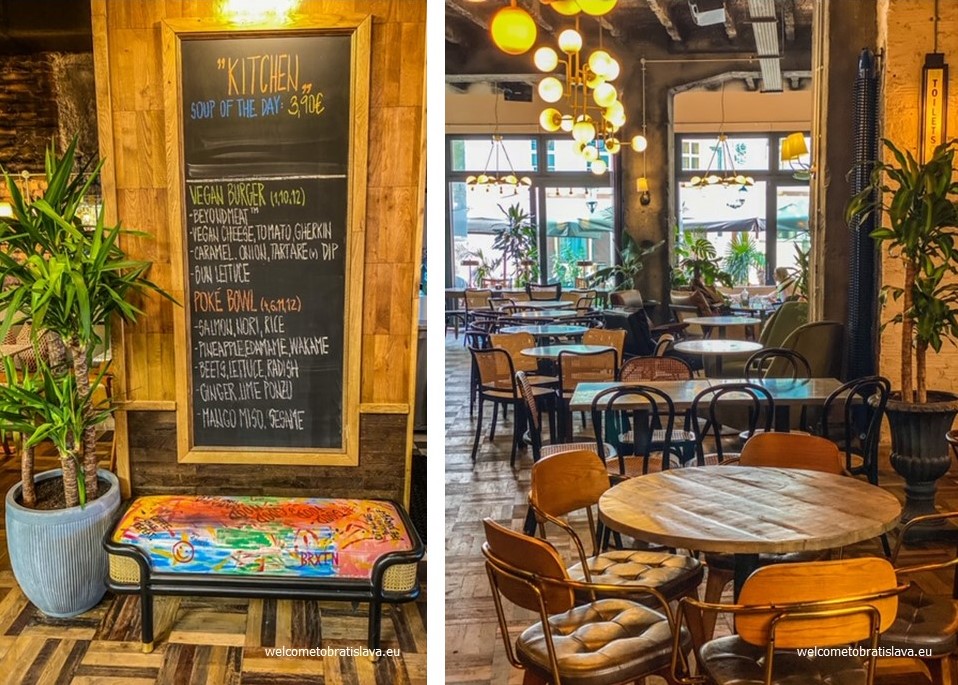 The piece de resistance of Brixton House (aside from the food, but we'll get to that) is the graffiti wall in the back. To go with its urbanistic vibe, it's only fitting that the walls be adorned with graffiti done by dalyb, a popular influencer whose artistic style is an ideal fit. When the owners brought him in to give Brixton House a makeover before officially opening, they put a paint can in his hand and let him do the rest. The result? An artistic representation of how free expression can make something as simple as a café look and feel truly special.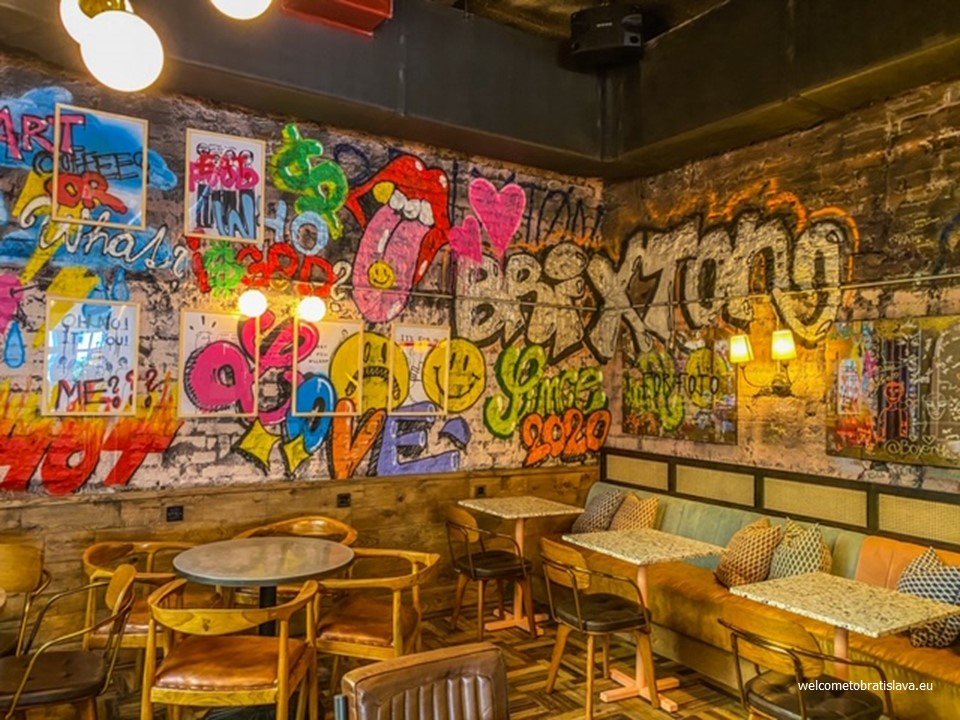 WHAT TO HAVE AT BRIXTON HOUSE
The food at Brixton House matches the interior of the café and the clientele it serves; unabashedly fresh. The Flexitarian menu caters to meat eaters, vegetarians, and plant-based diets alike, without a hint of red meat anywhere on the menu, in line with Brixton House's environmentally friendly, low-waste standards. As the seasons change, the menu will as well, so while many items may remain staples, expect to see some seasonal additions throughout the year.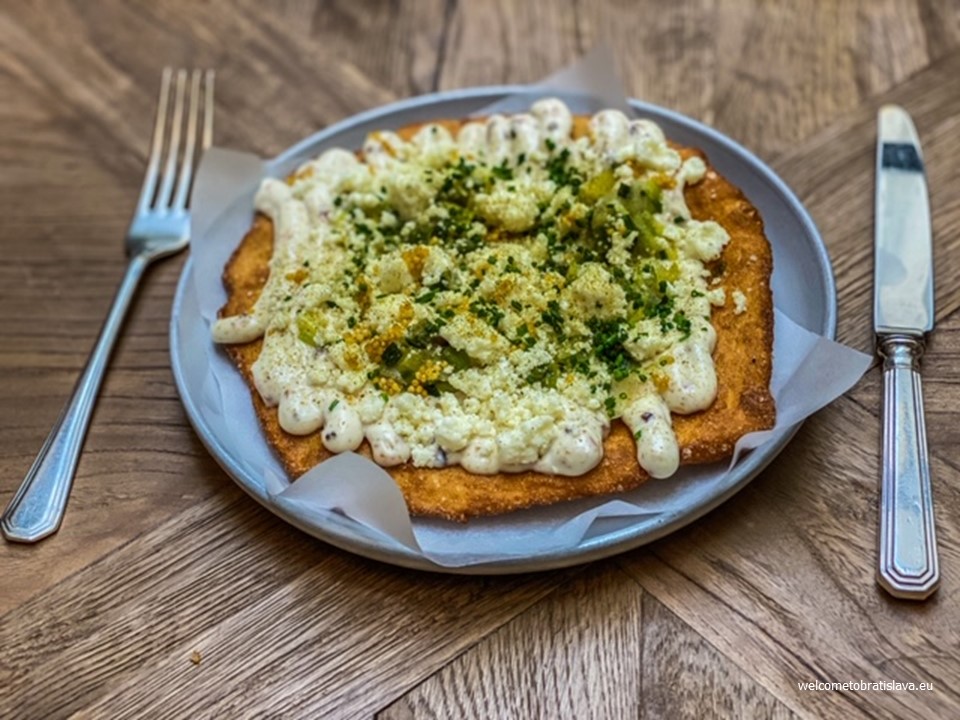 For early risers, Brixton House's newly introduced breakfast offerings will not disappoint, starting with the beverage menu. From smoothies and cold-pressed juices to a variety of coffee options, there's really no wrong choice. Health nuts will find solace in the ginger shot made with fresh pressed ginger or the coffee & banana smoothie, made with cold brew coffee, bananas, and natural sweeteners like dates and coconut. Every barista and bartender is a specialist here, so while a latte made with blue spirulina may seem kitschy, it's anything but. For caffeine enthusiasts, the nitro coffee is creamy and flavorful without any bitterness for a tasty morning boost.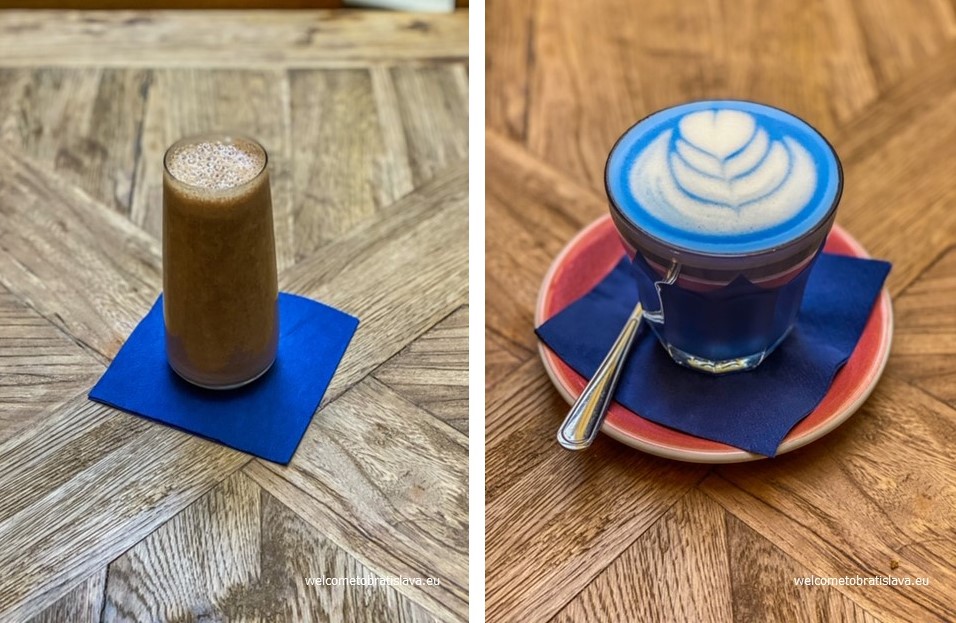 Breakfast isn't breakfast without eggs or pancakes, so thankfully Brixton House offers both. Order the buckwheat pancakes, impressively fluffy, topped with a raspberry-coconut espuma and chocolate crumble, which will make you forget about butter and syrup completely. Satisfy a sweet and salty breakfast craving with ethereal, cloud-like scrambled eggs with crispy onions atop the brioche French toast, for an extra hit of salt and crunch you didn't know you needed on French toast.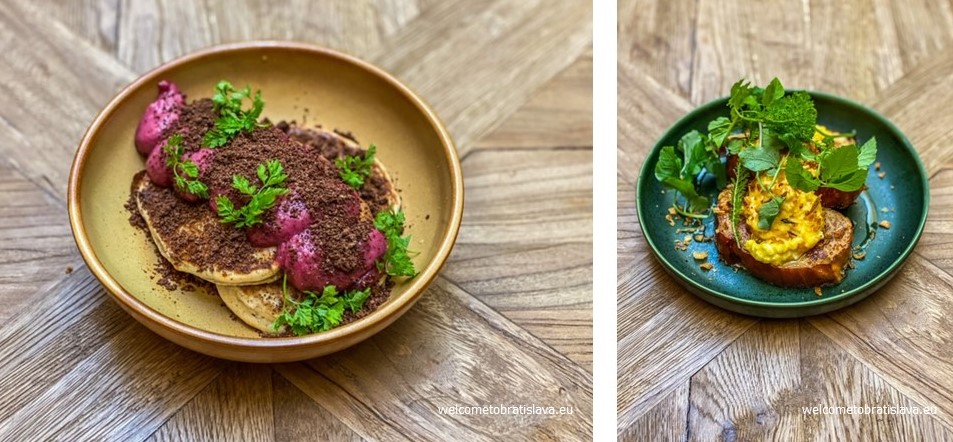 If you get to Brixton House after 12:00, you'll have missed breakfast, but the all-day menu is what you want now anyway. The vegan bao stuffed with rich, meaty oyster mushrooms and bright pickled onions is the ideal mid-afternoon snack, along with the sheep cheese langos, which takes all of your favorite toppings from a classic halušky dish – think about those crispy bacon lardons and Bryndza – and transforms them to top the langoš along with some lightly-pickled leeks and mustard seeds. A creative and deeply satisfying dish.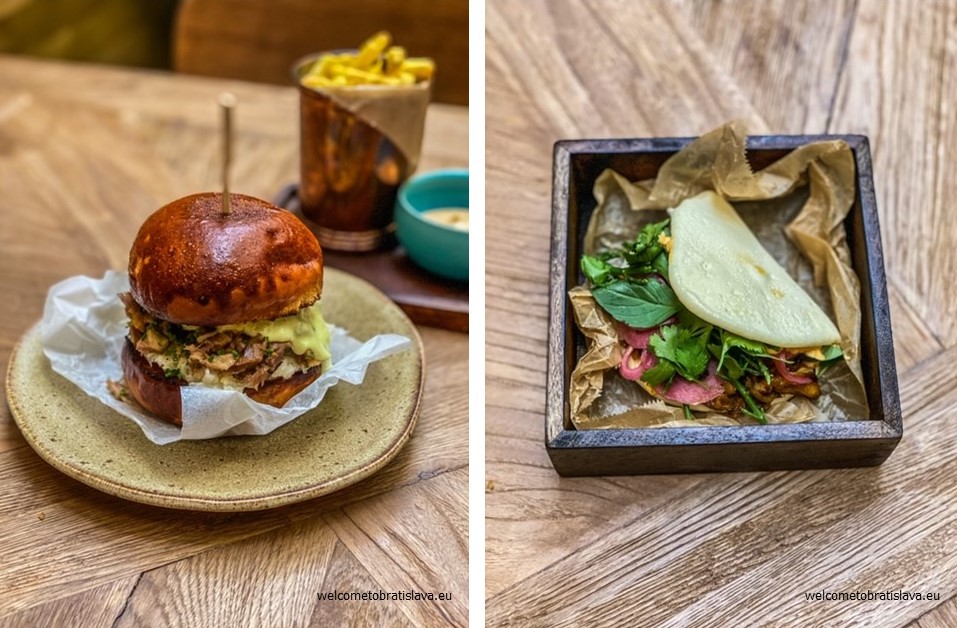 The Brixton Burger, made with slow-roasted ham hock and slicked with jalapeno mayo and crème fraiche for some brightness against that rich, luscious ham hock, is a sandwich for the ages. Served with a side of herby fries and vegan mayonnaise, the Brixton Burger is a master class in what all pork sandwiches should strive to be. If pork isn't your thing, the chargrilled chicken is not to be missed; while most restaurants advertise grilled chicken but can only manage to serve a dry, grill-marked hockey puck, Brixton House's rendition is juicy and flavorful, and may just convert you into a restaurant grilled chicken believer.
While the food at Brixton House tells one story, the one being told behind the bar is an entirely different one, and a beautiful one at that. Brixton House offers six draft beers, all regularly-rotating local selections, as well as a selection of local wines. The cocktail menu features signature and classic cocktails, but the signature menu adorned with unique spirits and fresh ingredients is where you want to spend your time. The "cocktail of the week" changes depending on the season or new ingredients available, so be sure to pay attention to the black board behind the bar to see what's being mixed up that day. While the summer weather is still hanging around, order a refreshingly fruity Pink Spritz to cool you down. The Love Supreme is floral and romantic; made with pink gin and rose water, it's complemented by aquafaba for a creamy finish. For the teetotaler, the Tepache, made with fermented pineapple and soda, makes for a non-alcoholic drink that is far more exciting than a tonic with lime.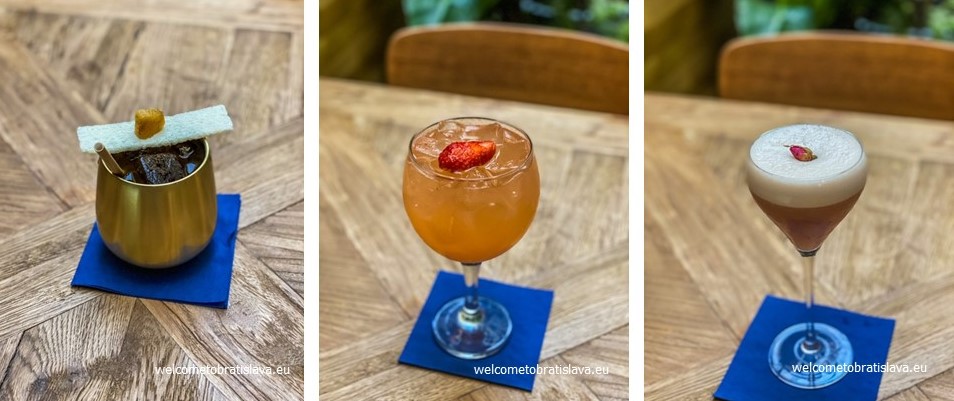 Brixton House could fall into a lot of categories, but it does its best to not do that, which is what we really love about this place. With an exciting food menu and memorable cocktails and coffees, Brixton House has managed to find the ideal balance between delicious food and delightful ambiance, and for that, we couldn't be more grateful.
Author & photo credits: Sara Kay

 OPEN HOURS: Check the official website


 ADDRESS: Františkánske námestie 3


 CONNECT: Website,  Facebook


 MAP LOCATION: