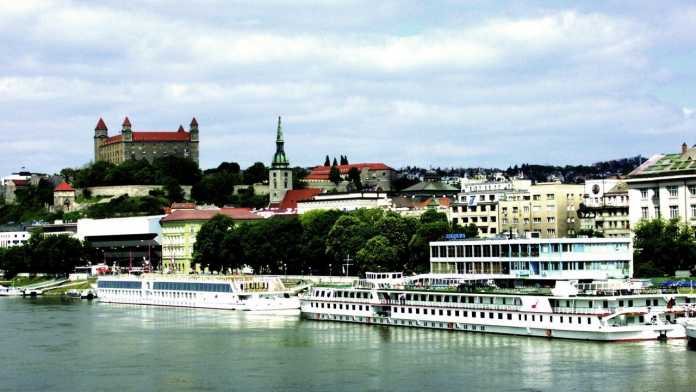 You can get to and around Bratislava by boat easily. There is a direct connection between Bratislava and Vienna by the Danube river. There are two main companies which operate on these routes:
TWIN CITY LINER
Routes: Bratislava – Vienna, Vienna – Bratislava
Operates: daily
Times: from 10:30 in the morning, the last cruise from Bratislava at 18:30, on Fridays and Saturdays in high season there is an extra trip from Bratislava at 21:00, arriving to Vienna at 22:30
Season: from 23rd March to 28th October
Prices: 20 – 35 € one way, depending on the season and weekday/weekend
More info
LOD.SK
Routes: Trips between Bratislava and Vienna, sightseeing trips of Bratislava, trips to Devín Castle and Čunovo.
Operates: on specific days depending on the season
Times: at 8:00/9:00 in the morning from Bratislava to Vienna, departure from Vienna at 16:00/18:30 depending on the season
Season: Bratislava-Vienna from 20th April – 31st October, cruises by sightseeing boats 28th April – 28th October
Prices: Bratislava-Vienna 24 € one way, 39 € return; sightseeing cruises 7 € – 17  €.
More info on:
Bratislava-Vienna-Bratislava
Bratislava-Devin Castle–Bratislava
Bratislava round trip
Bratislava-Čunovo-Bratislava (the Danubiana museum)
The shipping port for both companies is situated on the north coast of Danube, at Fajnorovo Nabrezie 2 (right by the building of the Natural History Museum).
You can book your cruise in advance.
Author: Maria Kecsoova