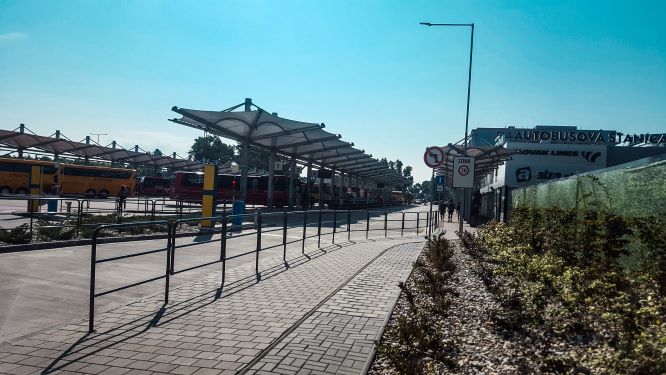 BUSES TO BRATISLAVA
Bratislava is very easily accessible by bus from many countries. Prague, Vienna and also Budapest are very well connected with this city. The trip from Prague takes about 5 hours, from Vienna you can get here in something over 1 hour and it takes a bit less than 3 hours from Budapest. The city's main bus terminal – "Autobusová stanica at Mlynské Nivy" – is located only 2 km from the Old Town.
In October 2017, the old bus station was demolished and they started to build a completely new one. We have a temporary bus station few steps away, on Bottova Street at the moment.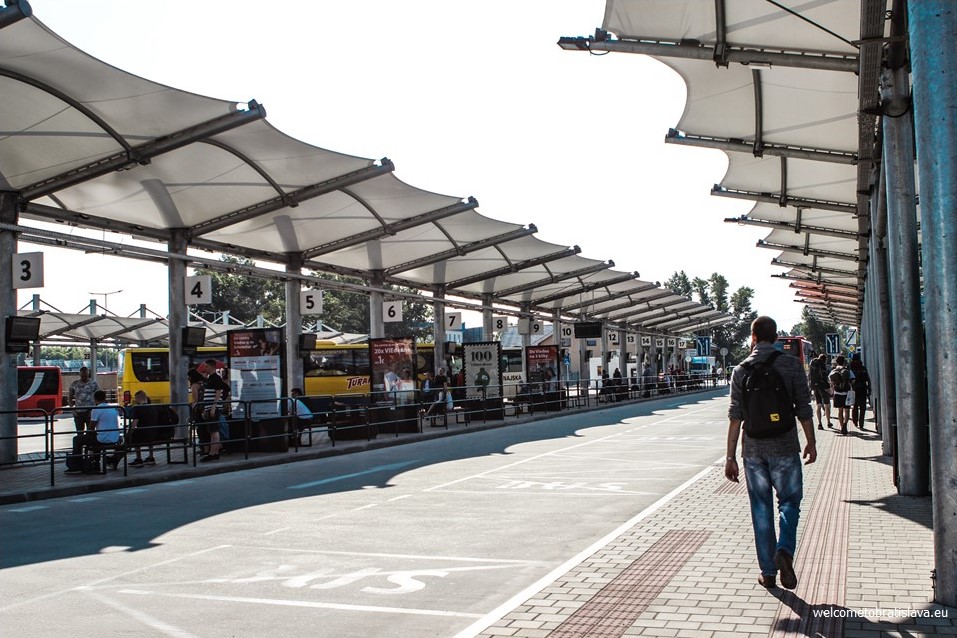 The temporary bus station should be in use for the next three years, while a new main bus station is finished. We are excited that it already looks much better than before:)

There are currently 34 bus terminals. The facility also includes a relaxation zone, free luggage storage lockers, free toilette, spots for phone charging, bicycle racks and a public WiFi. You can find here several fast food stands, a bakery, a cafe and a small supermarket.
The building is shared with the showroom of a popular local online store.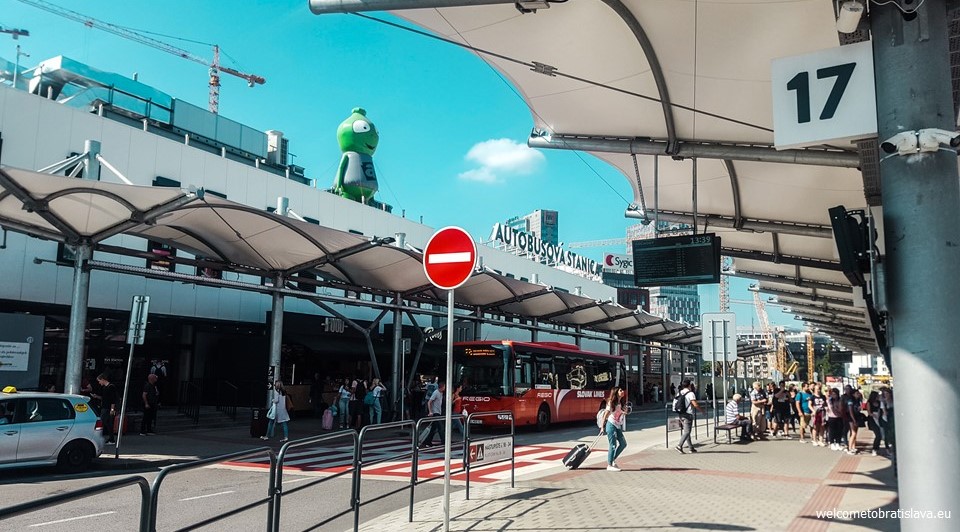 HOW TO GET TO THE CENTER FROM THE MAIN BUS STATION
Public transportation
If you don't want to spend a lot, use public transport to move around the city. Trolleybus number 205 leaves from outside the station and runs from around 5am in the morning until  almost 11pm. You can buy a ticket either in the newsagents, in the ticket machine right at the bus stop, by sending a blank text message to number 1100 (just make sure that you receive your ticket before entering the vehicle) or by using a mobile app.
buy a 15-minute non-through ticket for 0,70 € (the only option for the text message ticket is 70-minute one for 1,30 €)
use a machine in the trolleybus to stamp the ticket (otherwise it is not considered to be valid) or make sure that you receive a return text message before entering the vehicle
get on the trolleybus number 205 (towards "Nemocnica sv. Michala")
take 2 stops (3 minutes ride)
get off on the stop called "Nemocnica sv. Michala" (look for My Bratislava Tesco store)
Taxi
If you take a taxi, it will cost you around 4 – 5 € to get to the city center ("Hodžovo námestie"). When you get off at this spot, you will find yourself right in front of the presidential palace. From there, you can walk to the Old Town in a few minutes. Remember you need to dial the taxi service, do not take the car waiting in front of the station. They charge much more. Some of the taxi services we use are Taxi Gold (+421 904 682 222), Taxi Happy (+421 902 222 333) or Taxi Taxi (+421 216 077) or use a mobile app.
The transit system is really easy to use. You can find more info about the public transportation and ticket prices here.

Check our tips on where to eat around the bus station area!
Accommodation
Hotels near the Main Bus Station
Hotels in our Old Town
Author: Maria Kecsoova