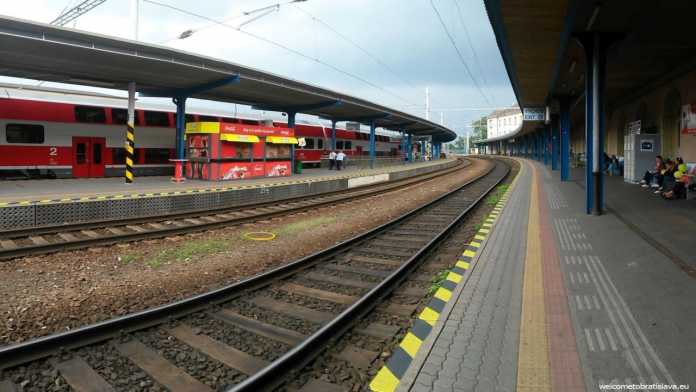 TRAINS TO BRATISLAVA
It is easy to get to Bratislava by train from many countries. Prague, Vienna and also Budapest are very well connected with this city. The trip from Prague takes about 5 hours, from Vienna you can get here in something over 1 hour and it takes a bit less than 3 hours from Budapest. The main train station is called "Hlavná stanica." You can thus choose which trains to Bratislava might be the best options for your travel.
There is one thing you need to know about our main train station before you go there: it is no London's Victoria station :) Quite the opposite. It is an old area and this adjective mirrors its look as well. The good news is though – the city center is just 5 minutes away and it looks stunning! :) This is where you want to hurry! :)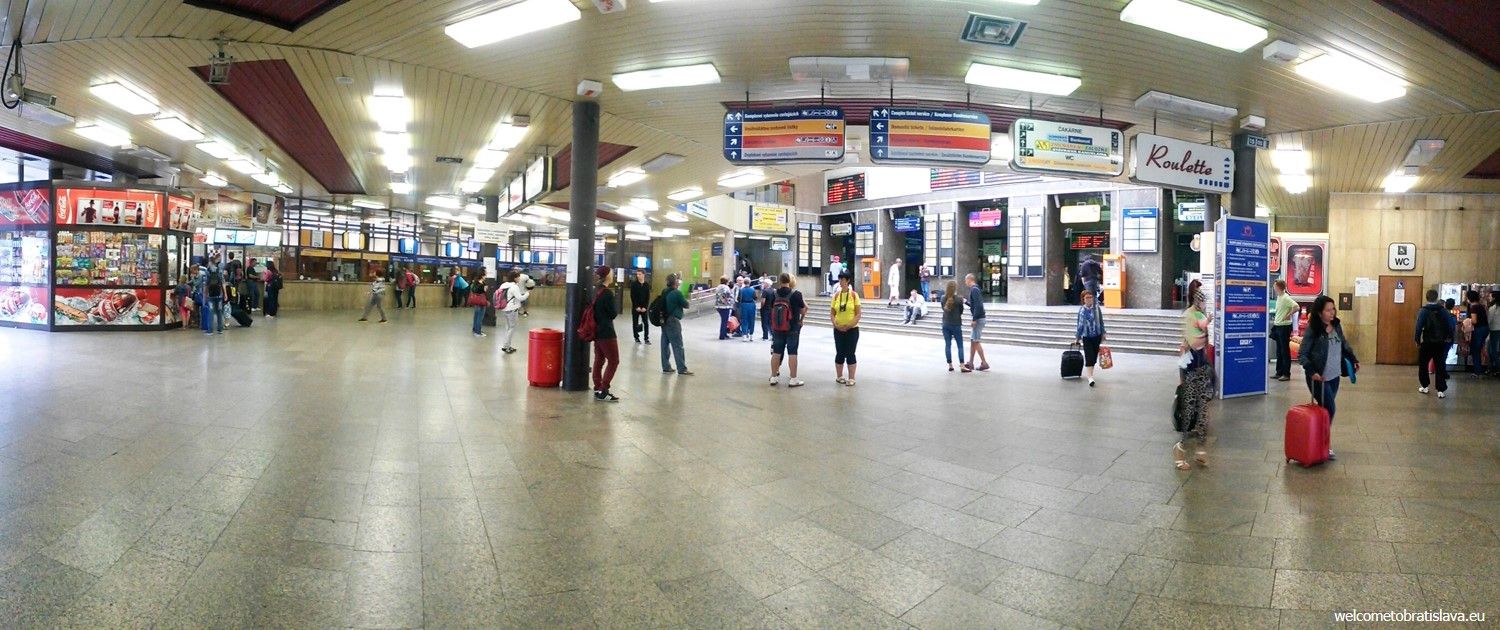 HOW TO GET TO THE CENTER FROM THE MAIN TRAIN STATION

Public transportation
Again, choosing public transportation is the cheapest way to move around the city. Bus number 93 leaves from outside the station and runs from around 4.40 in the morning until 11.15 pm. You can buy a ticket either in the newsagents inside the main hall or outside in the ticket machine right at the bus stop.
buy a 15-minute non-through ticket (0,70 €)
get on the bus number 93 and validate your ticket
take 2 stops (4 minutes ride) to the center
get off on the stop called "Hodžovo námestie"
Some trains from Vienna arrive to the Petrzalka train station which is across the river south from the Old Town. To get to the city center from here, take the bus number 93 (direction to "Hlavná stanica") and get off after 8 minutes drive on the fifth stop called "Hodžovo námestie." You will know you are there once you see the Presidential palace.

Taxi
If you want to take a taxi from either of the two train stations, it will cost you not more than 4 € to the center – just remember you need to dial the taxi service, do not take the car waiting in front of the station. They charge more. Some of the taxi services we use are Taxi Gold (+421 904 682 222), Taxi Happy (+421 902 222 333) or Taxi Taxi (+421 903 771 444).
Accommodation
Hotels near the Main Train Station
Hotels in our Old Town
Author: Maria Kecsoova