These original spots offer great food, the best coffee, tasty cakes and usually a breakfast menu (which is not very common otherwise). Their interior is a mixture of modern and vintage look and their common characteristic is that they are very popular. Many of them serve also as bookstores.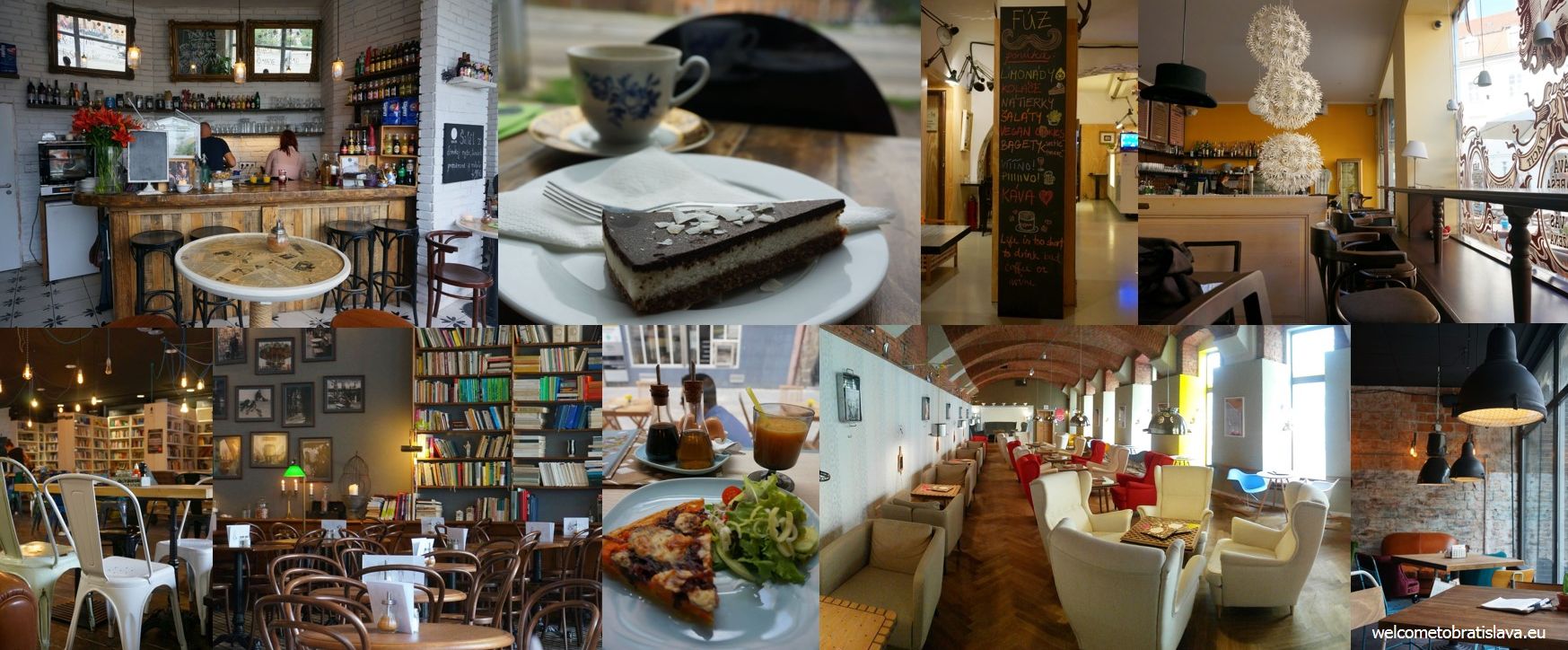 All the other cafes which miss the "mainstream" hipster element but are also worth of visiting. Why? Because they have the "best" or "very good" something 🙂

There are lots of cafes in Bratislava. Whether you look for an original hipster one or you prefer the classic places where you can have a cup of hot chocolate, you have various options. Have fun finding your favorite spot!