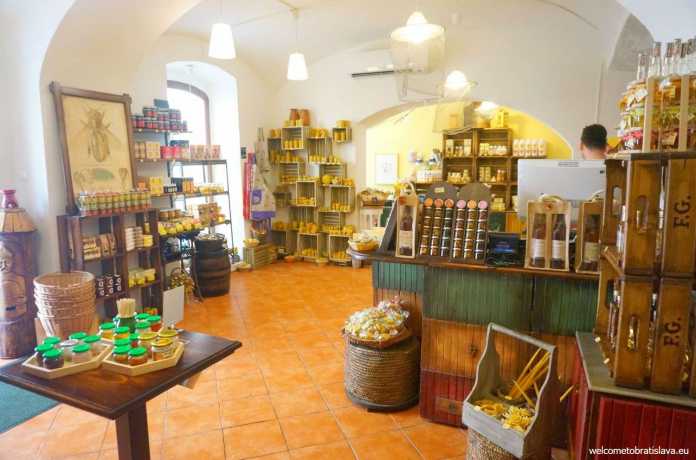 Looking for a locally produced gift from Bratislava? An unconventional health remedy? Something to swirl into your tea? Either way, spend a few minutes browsing the shelves at the Cera Mel honey shop and you'll definitely find something that hits the spot.
LOCATION
This honey shop is located deep in the heart of Bratislava, on Biela street. It is owned by a family that have had a beekeeping farm for several generations and run a few shops, one of them being Cera Mel. This one is managed by a young guy called Filip who is always welcoming the visitors with a smile and will be happy to invite you to their honey world.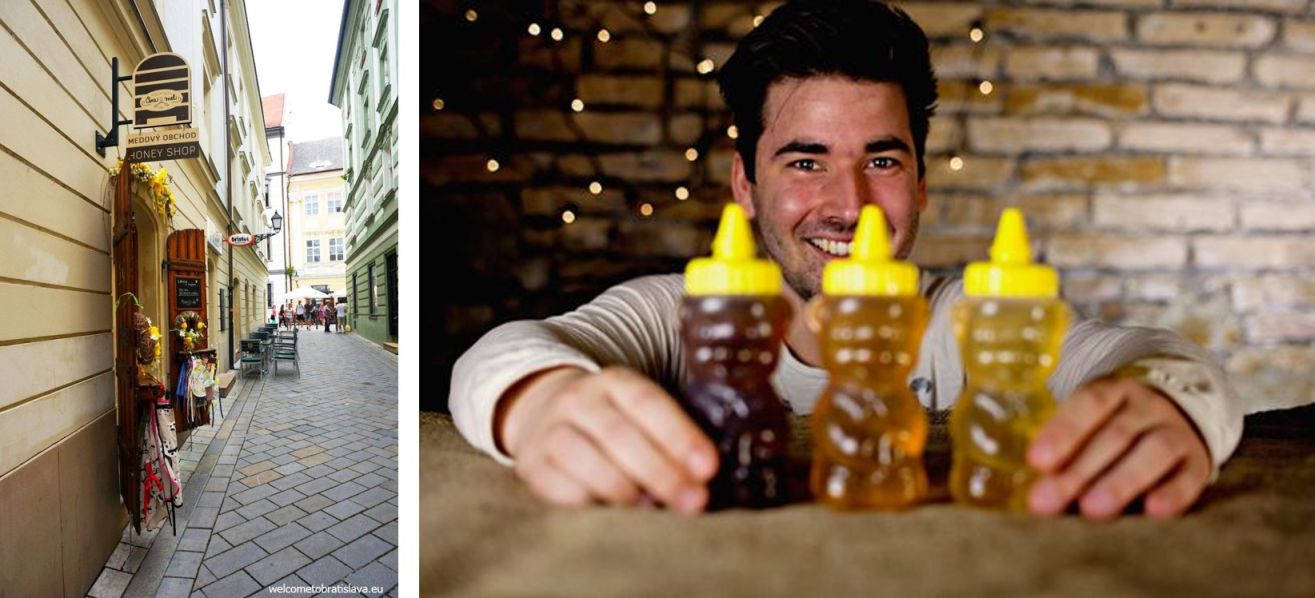 (source)
WHAT TO BUY IN CERA MEL HONEY SHOP?
The quite a small space is crammed with a variety of honeys and honey products and is a total treat to visit.
Quality honey and various products made from it will definitely sweeten your visit and make happy those for whom you want to buy something as a present. Healthy and delicious products from the local hives are packed in cute small jars and if you stop by, you have a chance to test out some of the samples they offer – and choose the flavor you like the most :)
Not only pure honey but flavored one or honey specialties can be found here as well. Cocoa, strawberries or pineapple in creamed blossom honey, acacia honey with vanilla or with cinnamon and prunes – these and other goodies are waiting for you in this honey shop.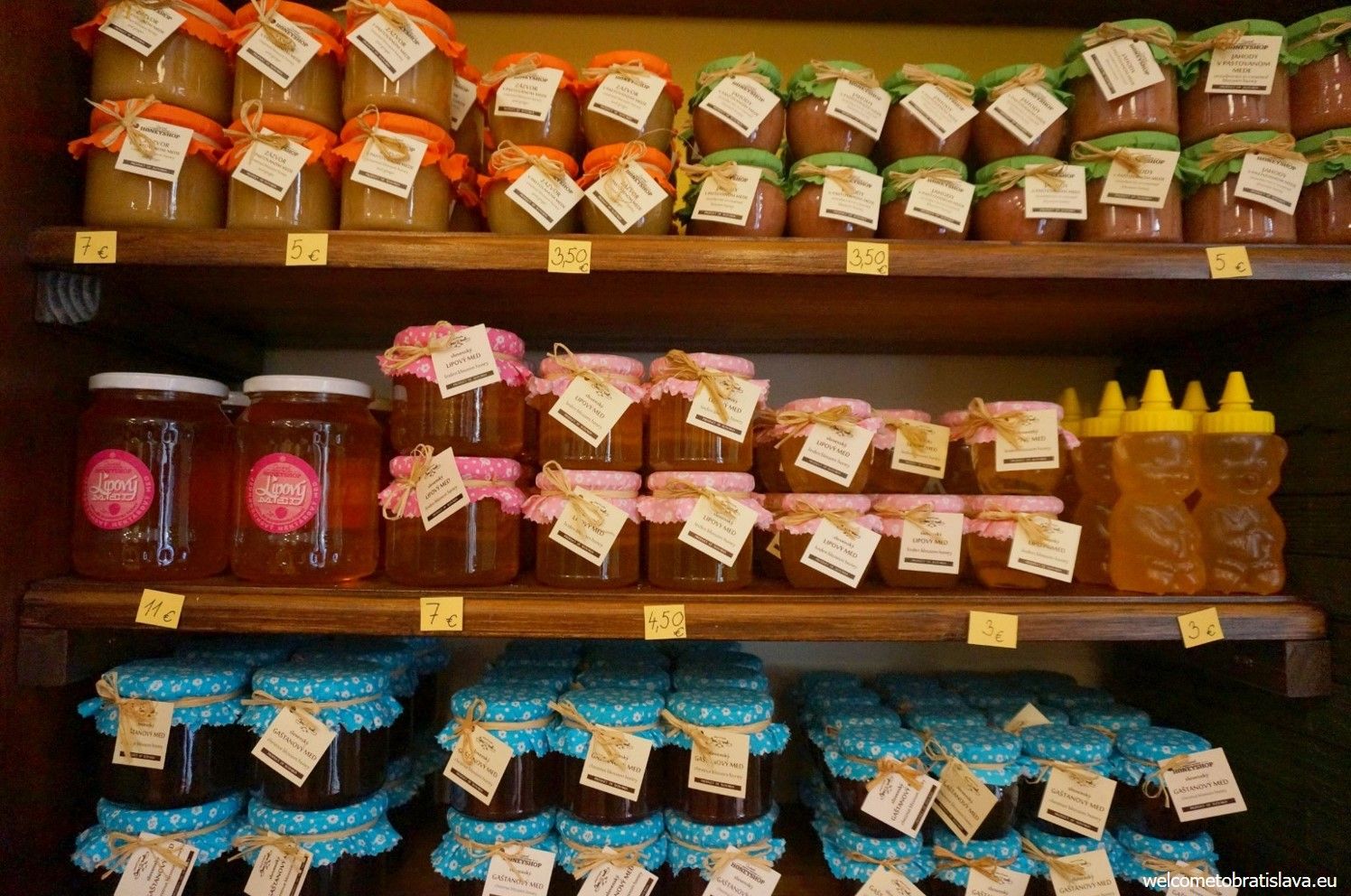 Ceramic honey jars or cups, candles and cute souvenirs from beeswax and mead, but also natural bee cosmetics are sold here.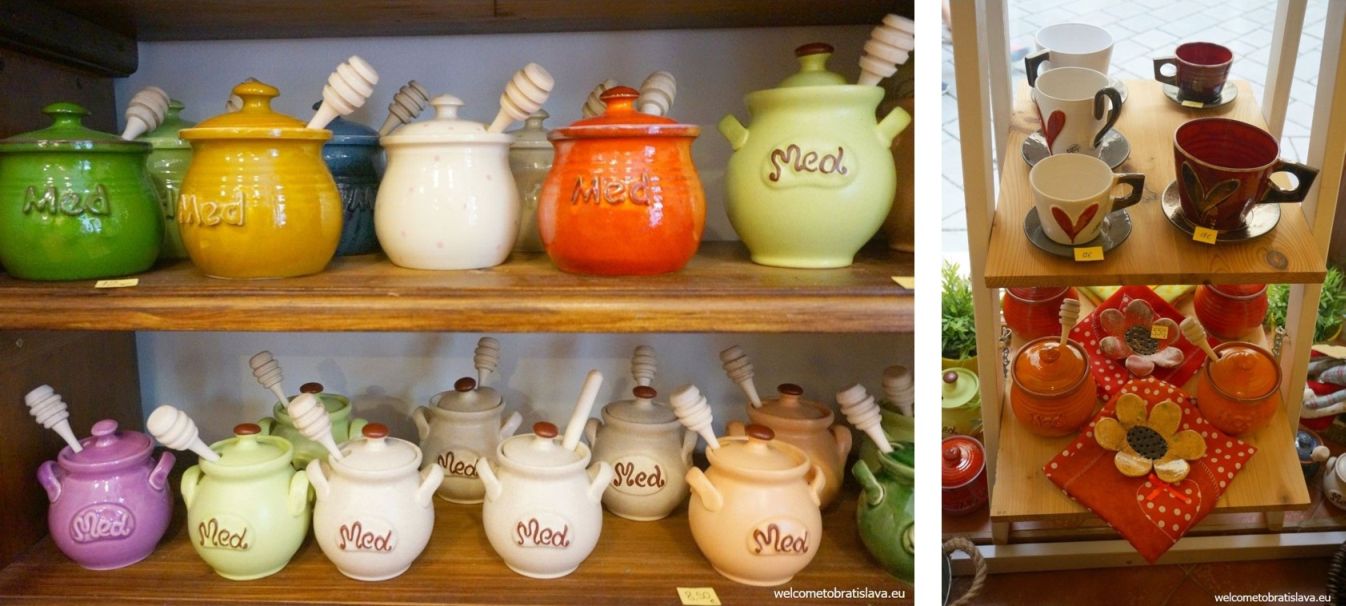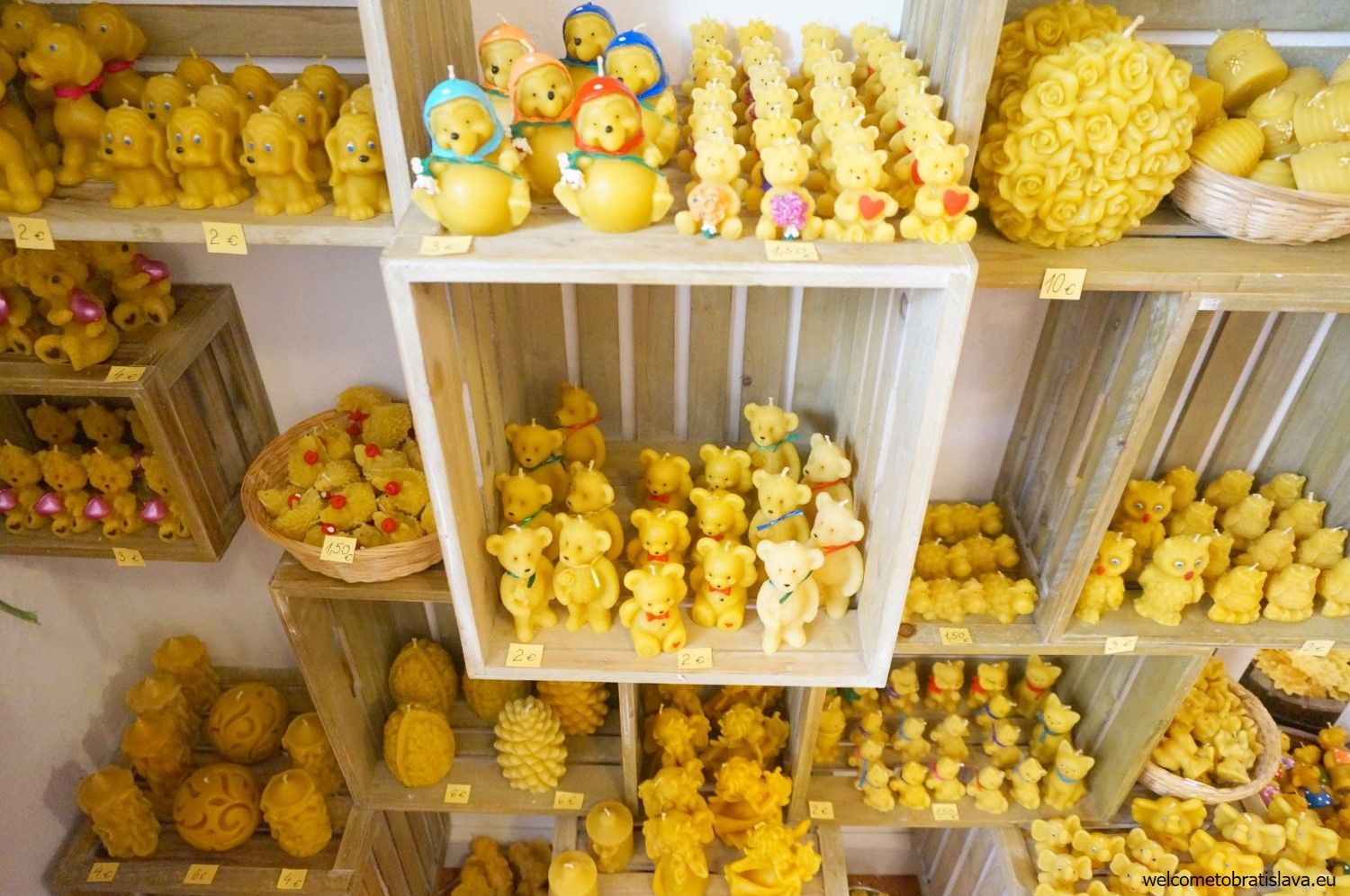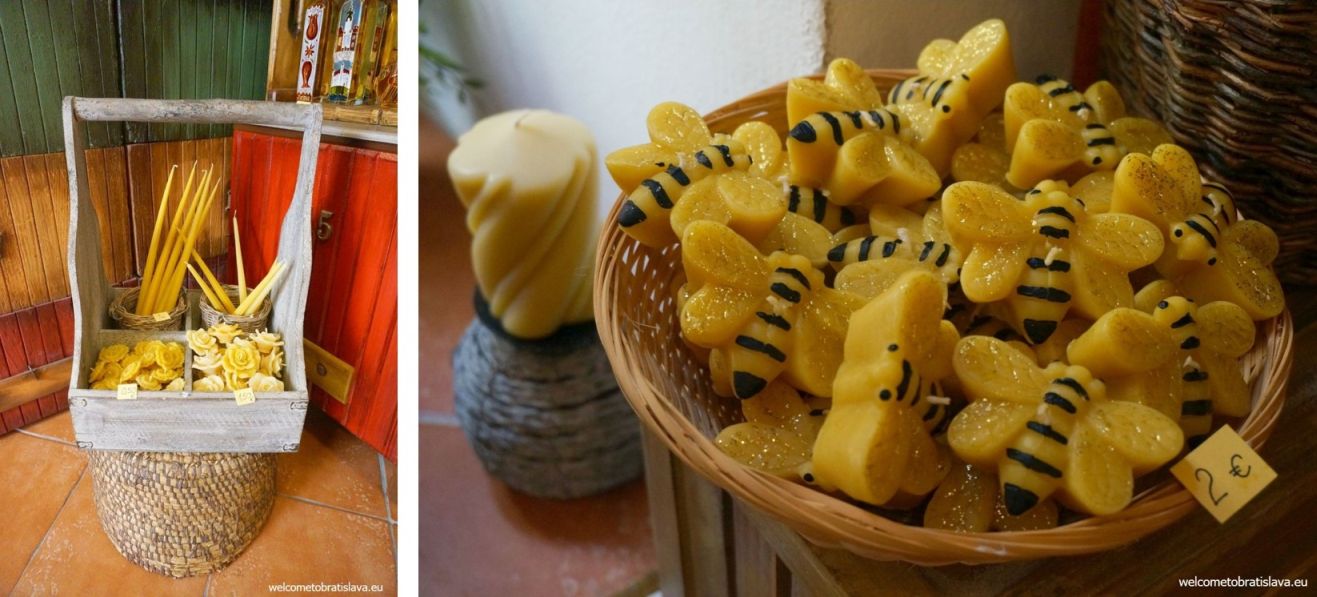 Have you heard of metheglin? It is an alcoholic liquor made of fermented honey, often containing a spice or medicinal substance. The most common season to drink it is in winter, around Christmas time, but you can buy a bottle of this pleasure all year long in this honey shop. If you prefer to have something sweet with your tea or coffee, chocolate or biscuits containing honey (OMG so good!) might be the right choice for you.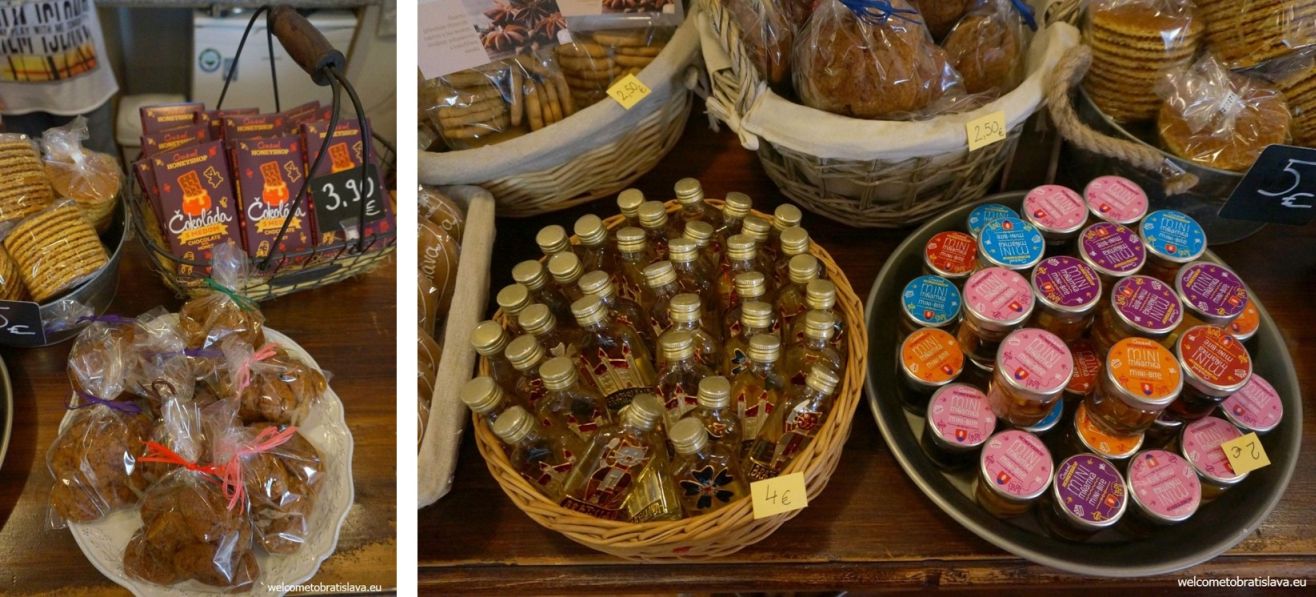 And finally, after treating yourself with these delicacies, a special toothpaste with propolis – bee glue – will be the best thing to treat your teeth afterwards :)
We definitely recommend to put this cute honey shop on your Bratislava list. With the welcoming attitude of Filip, his knowledge about their honey and all the natural products, but mainly sampling their honeys, you will have an authentic experience and very likely leave with a bag full of yummy gifts :) And they have an e-shop, too!
Author: Maria Kecsoova

ADDRESS: Biela 4


 OPEN HOURS: Daily 10:00-19:00


CONNECT: Webpage


MAP LOCATION: