In search of an authentic Indian restaurant? Intrigued by the concept of an authentic Indian pizza? Chutney is a result of a business connection between an Indian chef who came to Slovakia ten years ago and a Slovak manager from a lovely Slovak village Čičmany who fell for the Indian flavours. You can see the influence of both of them in this concept – while the cuisine is 100% authentic to India, the elegant restaurant premises look more familiar to Slovaks. The generous hospitality is typical for both nations:)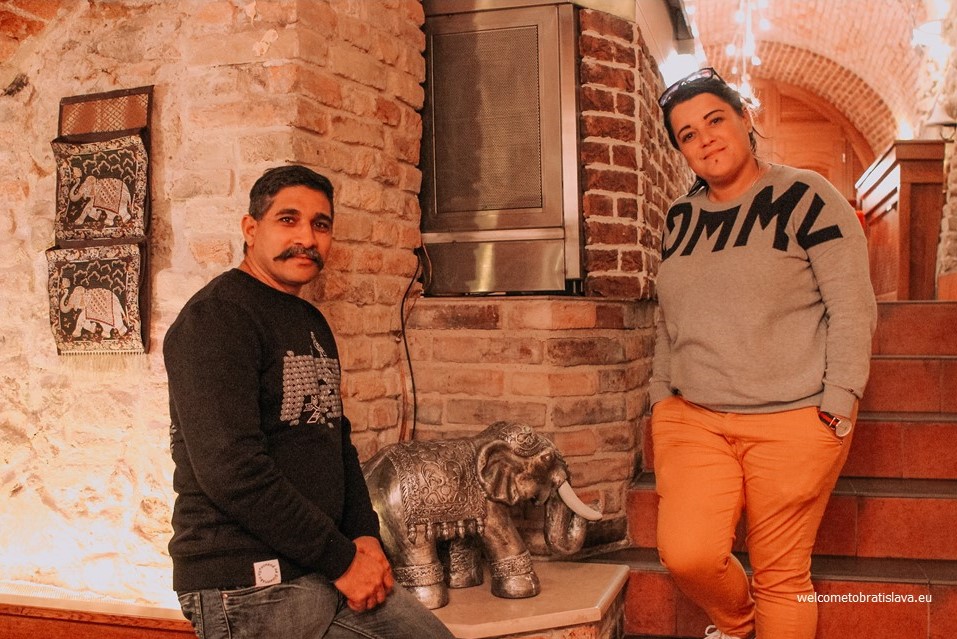 LOCATION
Chutney is nestled in the underground premises in a small passage at the beginning of the famous Obchodna Street in the city center. The popular Slovak Pub is one of its neighbours. In order to find this Indian jewel, walk into the passage. Chutney stands right at its beginning, on the right side. You need to walk down the stairs to enter. 
INTERIOR
Stoned vaulted ceiling and dim lights are impressive and create a romantic atmosphere that reminds us of ancient wine cellars.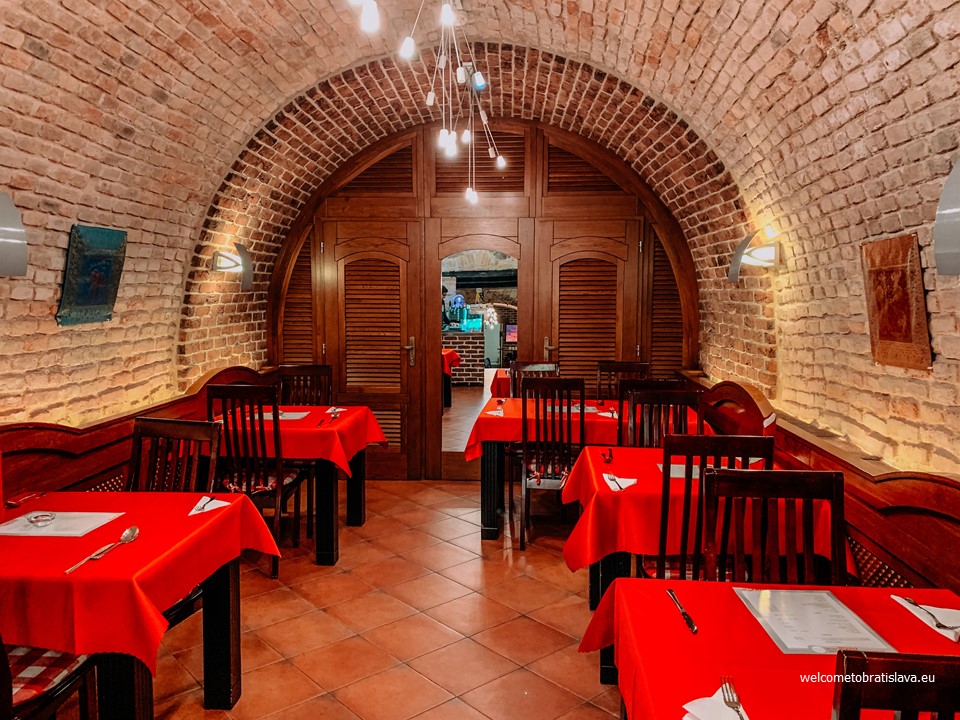 We appreciate that the whole concept is restaurant-like, rather than a fast food place where you'd only grab your meals and rush home. It balances out the Indian cuisine scene in Bratislava that offers a collection ranging from hole-in-the-wall spots to fine dining places. 
WHAT TO HAVE IN CHUTNEY
Chutney will not disappoint you with its menu. We can praise its location and interior but the real reason you want to come here is their food! Chutney offers classics like paneer tikka masala, butter chicken or chicken korma, which we can confirm taste splendidly. You might be interested to know that all the cooks are from India.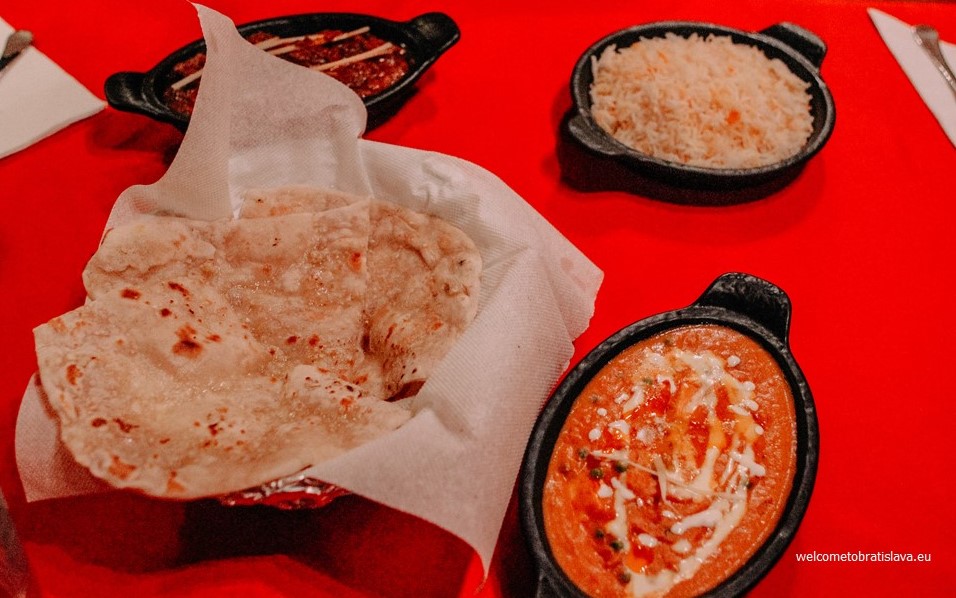 We also tried a lamb dish and there is a story behind why. We asked the owner if there was a meal that only few people usually order but is super delicious. And he came up with a lamb dish, reasoning that many guests never order lamb meat because of its distinctive smell (which is actually not present when prepared with so many strong Indian spices). We loved the meal and finished it before it had a chance to get cold!
WHY IS CHUTNEY SPECIAL?
As far as we know, Chutney is the only place where you can get an authentic Indian pizza in Bratislava. Maybe you have not heard of it before but Indians do have their own pizza, too. It is usually topped with the same ingredients as you would order as individual Indian dishes. We loved that the taste was completely different than the one of the Italian or American pizza and we savoured it! Try a vegetarian one with spinach, truly a pleasure.
Chutney also offers a delivery service through bistro.sk in case you prefer to dine at home. We also like that they have lunch specials consisting of a soup and a main dish ( you can choose from  3 vegetarian options, 3 meat options or one daily pizza special).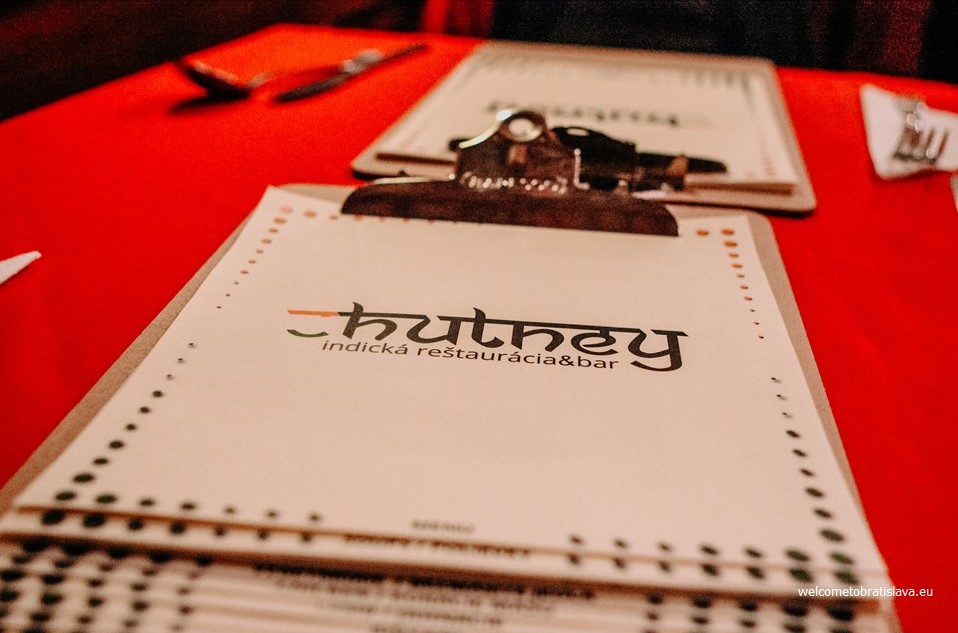 We hope we have inspired you to try this place. Let us know how you liked it in the comment section:)

ADDRESS: Obchodná 66


 OPEN HOURS: Check their FB page


CONNECT: Facebook


MAP LOCATION:

Author & photo credits: Zuzana Mýtna