Do you want to unleash your inner Indiana Jones during your trip and explore the city from a different perspective? Guided tours are fun but a city game is even more fun. We dare to say it is a pretty amazing thing to do on any trip! You get to do sightseeing, find out interesting facts and urban legends, get recommendations from locals about cool places where to eat or drink, and all this while getting coded messages and cracking them on the go. If you don't like guided tour masses and prefer discovering a new city on your own (with your family and traveling buddies), this is the thing for you. Trust us, playing a city discovery game and solving riddles will bring you joy. All you need is your phone, curiosity and passion for an adventure 🙂
HISTORY & MYSTERY OR HIPSTER INSTAGRAMMABLE SPOTS?
The concept of Secret City Trails games is well known in many European cities and is widely popular. It was founded in Amsterdam by two cool girls, Kristina from Slovakia and Wendy from the Netherlands. They've grown from a side project to a marketplace for city discovery games created by locals all across Europe. And that's where we, local bloggers from Bratislava, enter the picture. We have partnered with them to create two unique and most exciting games ever! We turned Bratislava into a playground, carefully planned out the trail and used all our wits to come up with funny and clever texts. That's how our games "Bratislava: history & mystery" and "Bratislava: hipster hangouts & Instagrammable hotspots" were born. Here are a few reasons why we think you should definitely try playing them: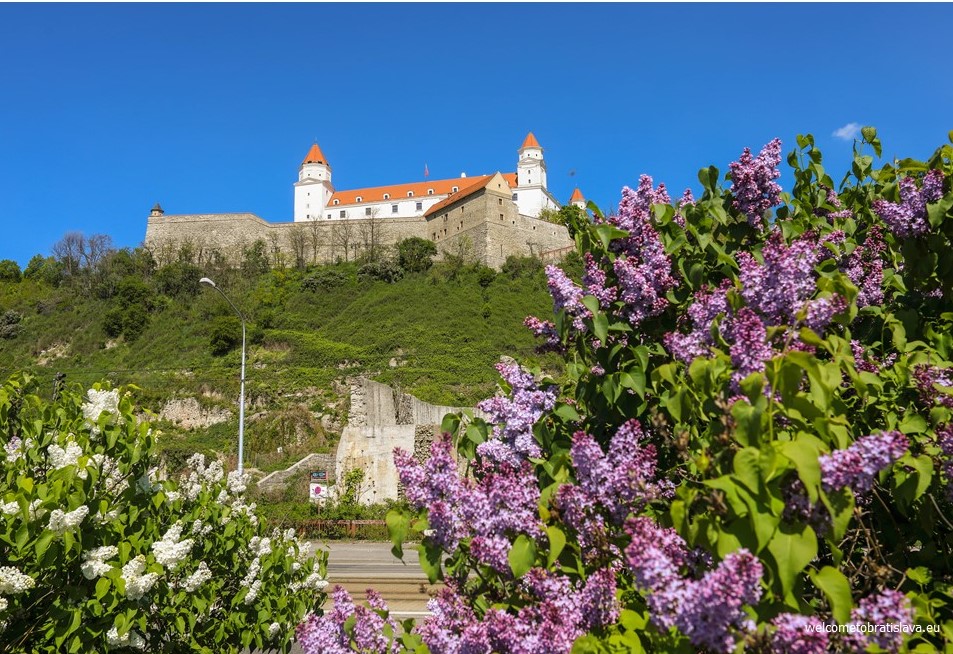 1. The trail – we carefully selected the trail that shows you the most iconic sights but also hidden, less touristy treasures. As a bonus, you get to admire some of the city's best views. This way, you will manage to visit the must-see places as well as those lesser known ones (but totally worth it), even if you spend only a couple of hours in Bratislava.
2. Created by locals – some of us were born and raised here, some of us have lived here for over a decade. We have been writing about Bratislava for years, testing local places and making recommendations to tourists and foreigners living in Bratislava. That's why we tend to think that we know Bratislava inside out. We have closely studied Bratislava for several years and all our knowledge has been transferred into this game. We included the most interesting facts about the places you will see in it and urban legends connected to them. As you read them, you'll be taken back in time and feel the history breathing at you (we hope!). We also selected our popular places for eating out, having drinks, clubbing or shopping.
3. Unique riddles – we decided to use rhymed riddles and we like to think they are witty and smart. The directions to get you to the place of the riddle are coded as well and some of them are really tough. We want to challenge our players but keep it realistic at the same time, so they have an amazing sense of satisfaction and joy after getting the right answer 🙂
4. You get to know the city by closely observing it – it's something like Pokemon Go but instead of non-existing creatures, you're looking for the real things, treasures of a city. By using your wits and logic and closely examining your surroundings, you are trying to reveal the correct answer. It can be coded on a building's facade, pavement, within a fountain, or a quirky statue. You might even need to go inside a cafe or a restaurant. Who knows? The point is that you cannot just rush through the streets but soak in all the details to get to the game's end successfully.
5. Now both are available with a 10% discount!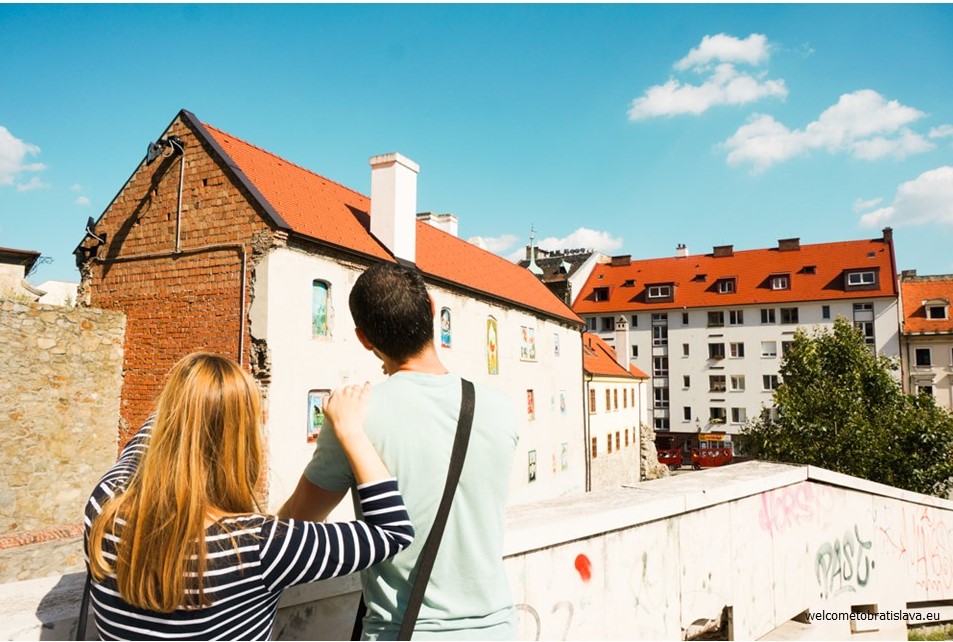 There are currently more city games for Bratislava offered by Secret City Trails but only two (Bratislava: history and mystery and Bratislava: hipster hangouts & Instagrammable hotspots) are created by us. Well, of course, we will tell you these are the best ones! 😉
HOW IT WORKS:
There are four easy steps to start playing the city game:
Book – choose the adventure

Bratislava: history and mystery

or Bratislava: hipster hangouts & Instagrammable hotspots online. After the check out, you'll receive a link to your game via email

.

Get ready – the starting point of your riddle game is found in the email. Tap that Play button and the game magically opens in your phone's browser!
Find secrets – As you solve each riddle you wander from one hidden gem to the next. Enjoy them, as well as our stories and recommendations.
Win – play for the fastest time and get listed on our leaderboard. Or, take your time and share your best adventure photo! Both might lead to a free game.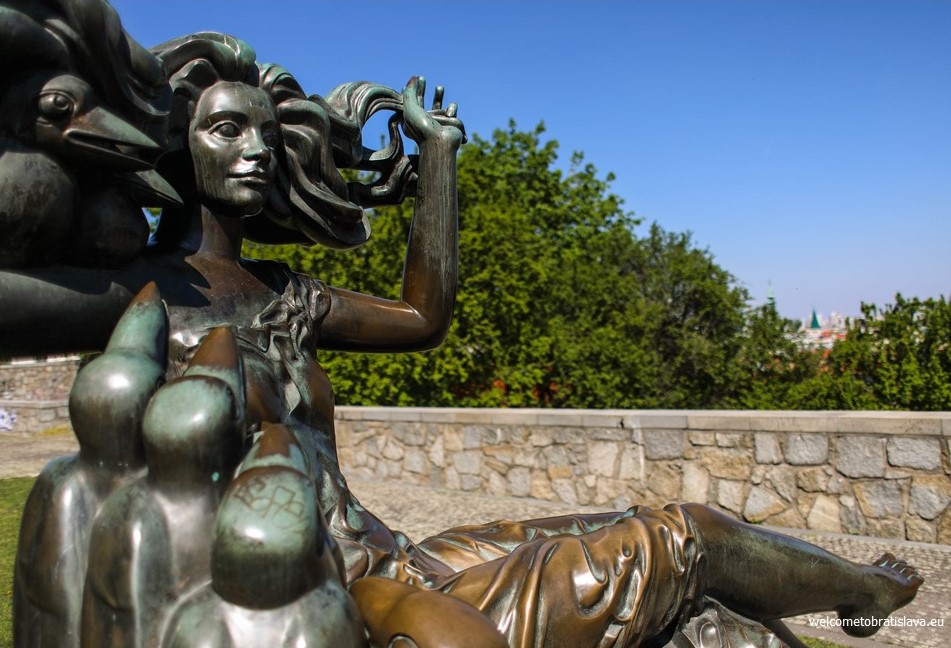 HOW DID OTHER PLAYERS LIKE OUR GAMES 
We would like to include some of the feedback we have received from the players. However, you can always check our "live" reviews here (game 1) or here (game 2).
"The game was really interesting and catchy. To solve all the riddles we had to be attentive to details and sometimes it was really hard. But after this hard seeking, we were even more happy to find the answer. We also found a lot of new places that we will obviously visit in the future. Therefore I think other players will also find these places attractive and will want to visit them. On top of the riddles, there was a lot of interesting information, stories about the city that are befitting.
To sum up, it was a totally excellent experience and we'd like to recommend it to everyone. The riddles are sometimes complicated and that forces you to be concentrated. But at the same time, the game is really funny and full of interesting information. This is a great decision about how to spend some time with your friends in an active and jolly atmosphere."  Viacheslav
"Playing the Bratislava: history and mystery" is a great opportunity to look closer at the exciting spots in the Old Town of Bratislava. With exciting riddles, you will be able to look around the city in an interactive way. This game is great whether you are visiting or living locally. Even though our group was knowledgeable about the layout and monuments in Bratislava, we were still able to see features of statues and buildings that we had never noticed before. The game will take you to the most memorable buildings and squares in the city while also showing you aspects that not even the locals know too well. The game will give you the chance to see the city in a different way since you will want to explore, you will want to investigate the hidden spots, and you will want to take in the atmosphere of this charming European capital." Katie
https://www.facebook.com/welcometobratislava/videos/870925903253215/
Author: Zuzana Mytna