If you are looking for a different way to explore our city's stories that includes creativity and team work, city games are something worth trying out. Go on an urban adventure, solve cryptic clues and experience Bratislava's hidden gems in a playful way. Each trail takes you exploring secret spots and it's ideal if you are a group of 2-5 people in a team. Experience Bratislava a whole new way through these activities:
CITY DISCOVERY GAME – BRATISLAVA: HISTORY AND MYSTERY
Ever tried city games with solving a trail of riddles on your phone? You will need to decode the directions leading you through a secret city trail and crack a riddle to move to the next spot. You end up hunting together with your mates across the city and seeing the best of Bratislava. So no backpacks or other tools needed, you just need a mobile phone. When you don't get the answer right, you can ask for a hint. Sounds exciting? It surely is! You don't need to meet anybody to give you further instructions, everything is available online. The best part is that you will learn interesting facts and urban legends about Bratislava. Trust us, it's FUN! Moreover, it was us, local bloggers, who designed the game Bratislava: History and mystery, through which we are showing you iconic sights as well as secret places and give you the best tips on where to go in our city. Now available with a 10% discount! A great view is just a bonus:)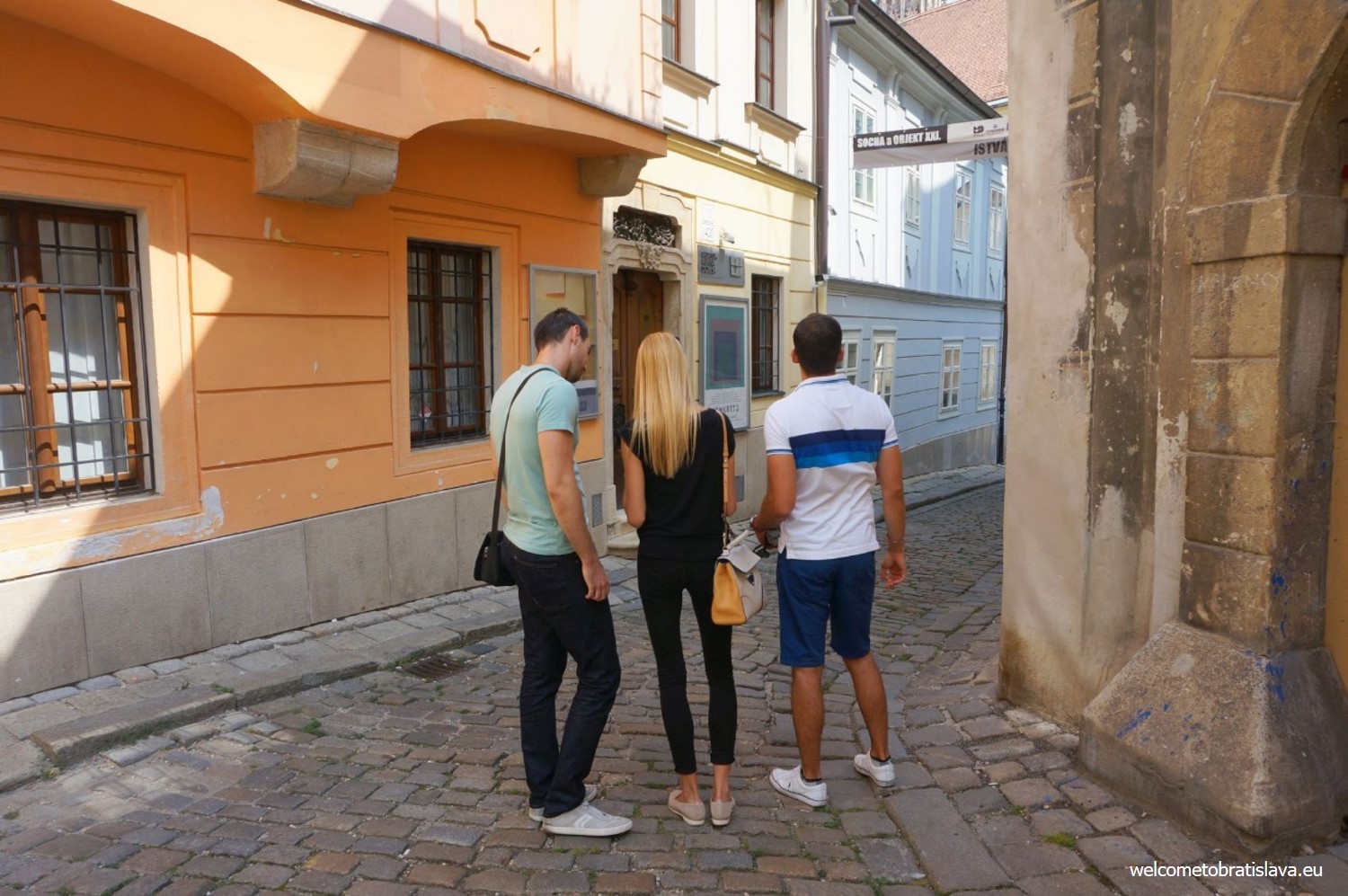 When designing this game, we wanted to make sure you get to see the most iconic sights, romantic streets of the Old Town, hidden gems and secret spots as well as unforgettable views. In 2 hours, you'll be solving 14 mysterious riddles. We are not objective but we gave our hearts and minds together with our local knowledge in this game. We hope you'll love it. And the price is quite reasonable, too:) Unleash your inner Indiana Jones and start exploring now!
Game start: the Slovak National Theatre on Hviezdoslav's Square
Game length: 120 – 150 minutes (3 km)
Start time: 10:00 – 20:00, daily
Price: 24 € per team
BOOK NOW
CITY DISCOVERY GAME – HIPSTER HANGOUTS & INSTAGRAMMABLE HOTSPOTS
This is our second game which we designed in cooperation with Secret City Trails and similarly like the one above, you will be solving a trail of riddles on your phone. This new game is shorter (9 riddles) and takes 1,5 – 2,5 hours – depending on your skills 😉 Explore the hipster side of Bratislava, wander the cosy streets of the Old Town and find the cutest cafes! This adventure is ideal for those who have only a couple of hours in Bratislava and want to follow in the footsteps of locals. Now available with a 10% discount!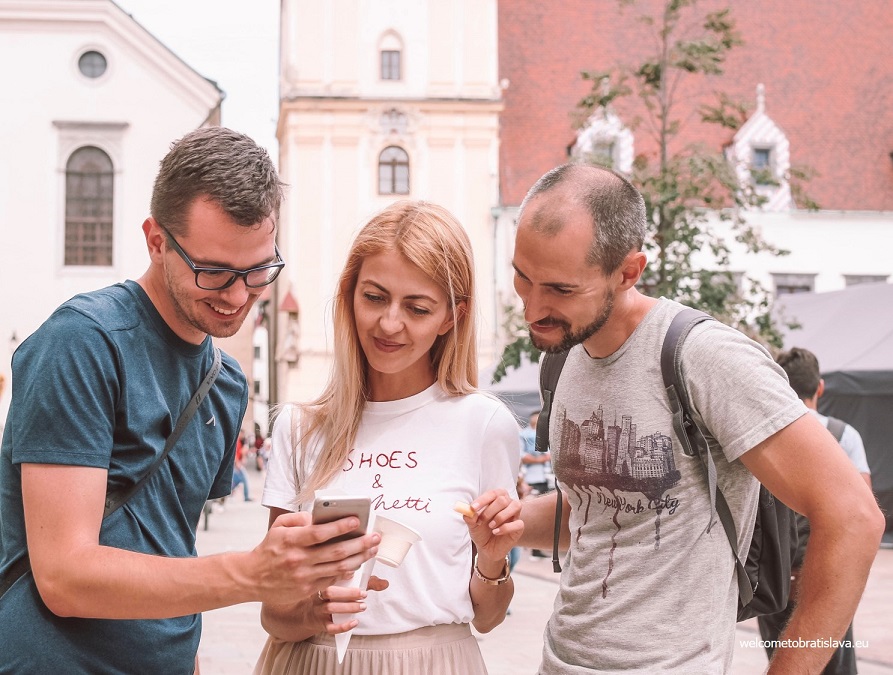 Game start: in front of the Blue Church (Bezručova 2)
Game length: 90 – 150 minutes (2-3 km)
Start time: 8:30 – 21:00, daily
Price: 18 € per team
BOOK NOW
BRAINTEASELAVA CITY GAME
An adventure activity for groups of 2-5 people at which you will be looking for a young student who is reported missing for several days. Relying only on yourselves and the few things inside your backpack which you need to pick up before the game personally, you will solve puzzles aimed to test your perception, common sense or your passion to discover. The mission takes places in the historical center of Bratislava and the orientation is quite simple, but it is an advantage to have at least the basic skill to read a map. You don't need to be afraid of getting lost but in case you manage to, you will be provided with a map and a mobile phone with a contact number which you can call – we appreciated that the organizers called us a few times while we were on the hunt, just to check how we were doing, and whether we were on a good track 🙂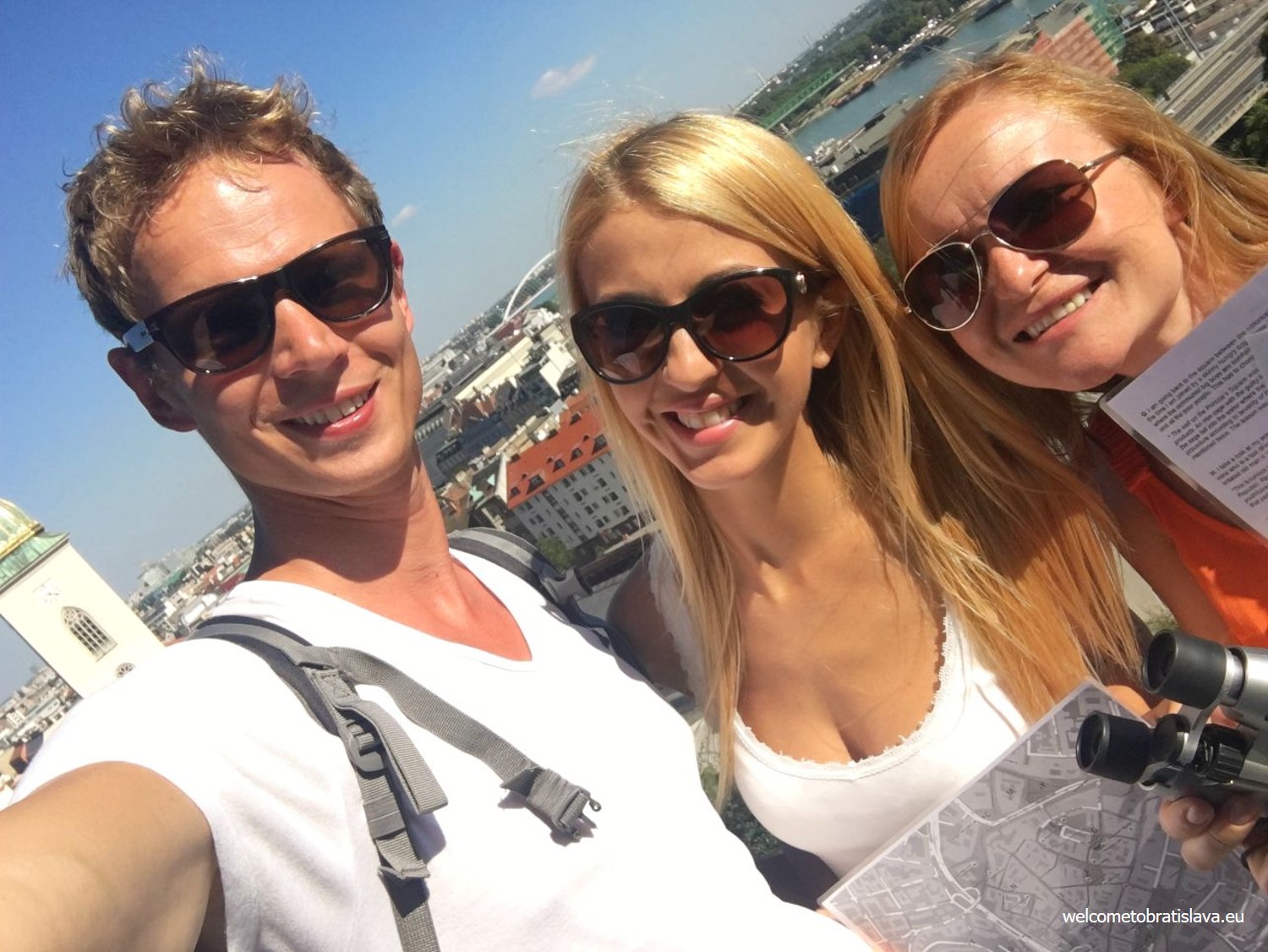 The game is suitable for total beginners but with the originality of tasks also for escape games veterans, experienced geocachers or treasure hunters who like to solve entertaining and original tasks. We were a group of 3 people and had a great time, even though we picked a super warm day – which made us a bit tired sooner than we'd have wanted to, given the necessary walking, so our advice is to pick a day or at least time of the day when the weather makes it more pleasant for you to walk longer distances. Overall we highly recommend to try this game – the creators evidently put a lot of effort when coming up with the list of quests and places to send you to, so it is worth every cent and you are definitely going to have loads of fun!
Game start: Obchodna 2
Game length: 60-180 minutes (3 km)
Start time: 9:30 – 19:00, daily
Price: 49 € per team
BOOK NOW
TREASURE HUNT
How would a sightseeing tour connected to games and solving riddles while learning about Bratislava's history sound? If you are a group of at least 6 people and you want to compete against each other, you can try the treasure hunt game which is different because you do not use your mobile phone and you do not get tools to walk with – there is always an experienced guide that walks with you, pulls you into the game and makes sure you have fun along the way. This is an interactive way of discovering our capital. Get ready for some fascinating historical facts, bizarre legends and stories that will lead you through our picturesque streets. After the hunt is over, all teams hand their results over to this professional guide who compares them, evaluates the game and announces the winning team. And then you have some drinks together to celebrate! 🙂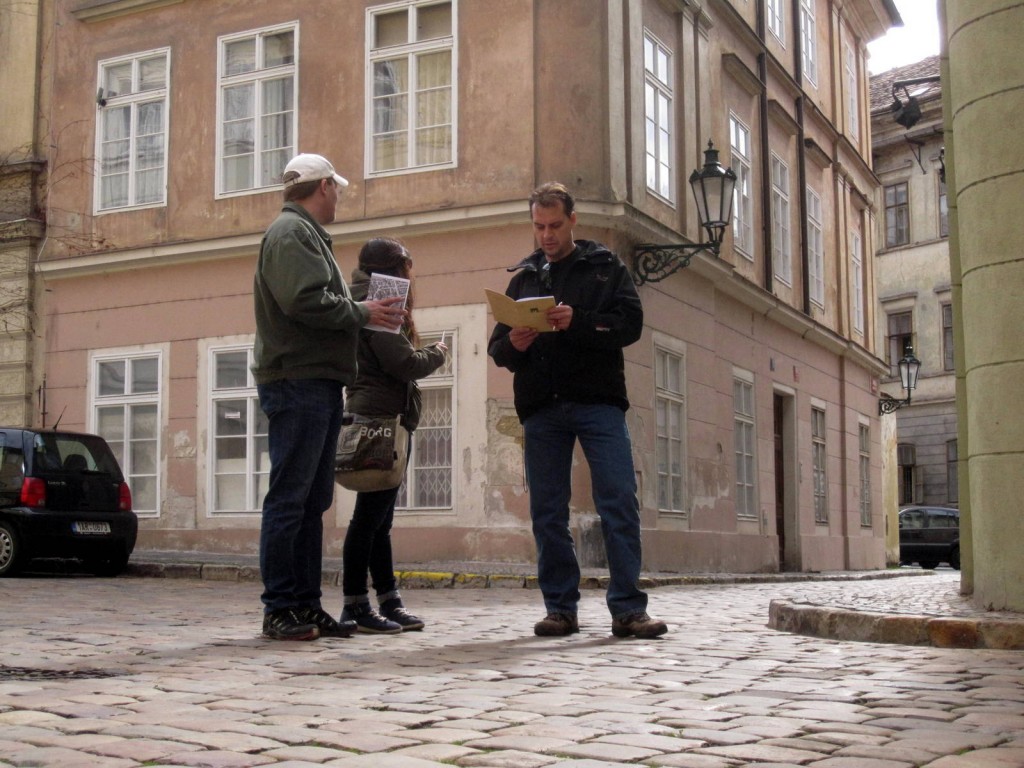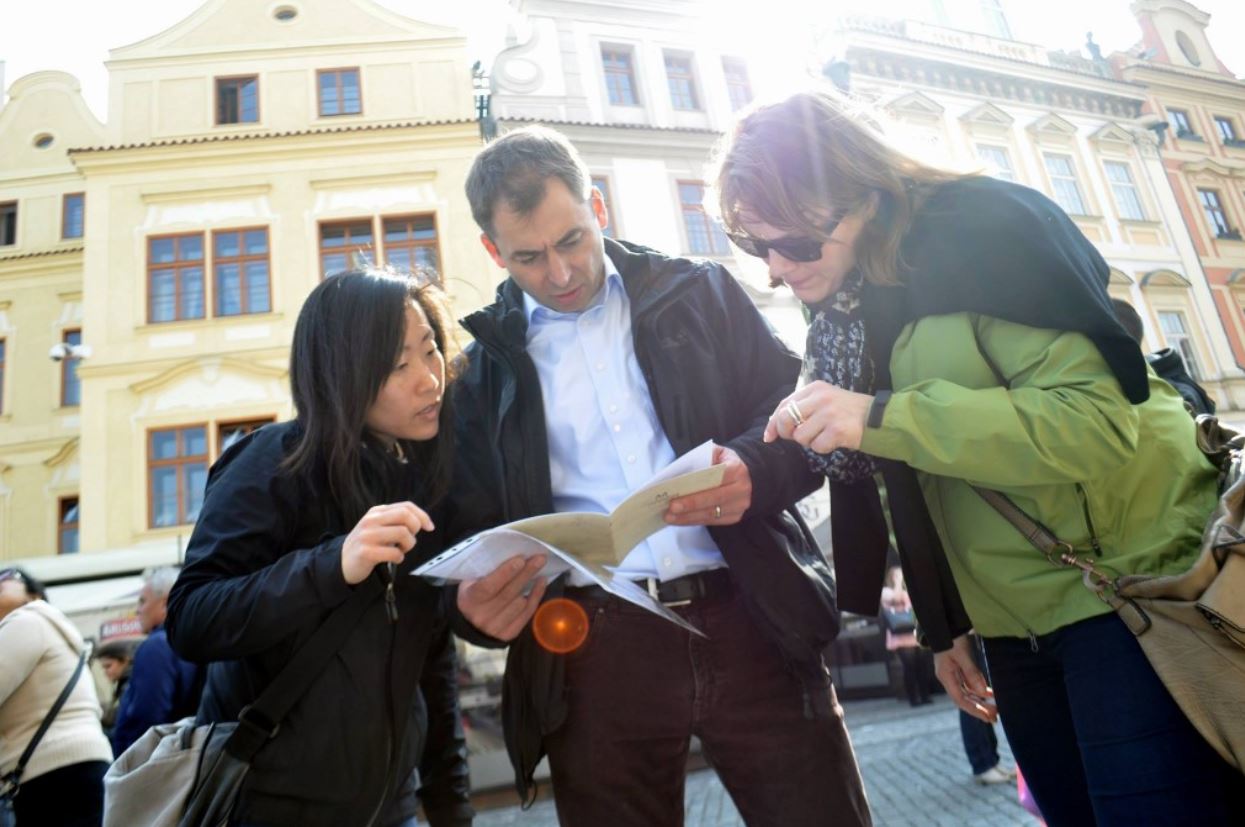 (source: treasurehuntbratislava.sk)
Game start: upon arrangement, usually at the Hviezdoslav's square
Game length: 90 – 150 minutes  + a wrap up/drinks – total around 4 hours
Start time: daily, time upon arrangement
Price: upon request as it varies based on the number of people
BOOK NOW
Whichever city game you choose, we are sure you are going to have a splendid time in Bratislava. Enjoy!
Check also the various ESCAPE ROOMS available in our capital!
Author: Maria Kiska