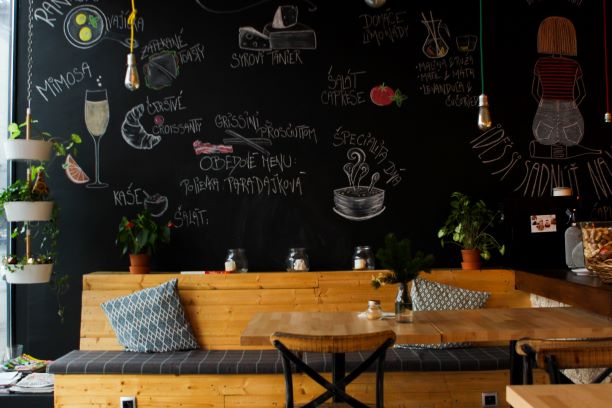 Warm up with delicious coffee, start your day with fresh croissants or eggs for tasty breakfast, have your favorite brunch over the weekend, make a stop for a special lunch menu during the week, come to have a glass of Italian wine or spend a great evening with friends during aperitivo. A welcoming staff and cosy vibe are another pluses to this small cafe located in Ružinov neighborhood – Coffee Break.
LOCATION
You can find Coffee Break on the busy Záhradnícka Street, in Ružinov, close to the Justice Palace. There is a trolleybus stop right in front of the cafe so it is convenient to come here by public transport if you don't live close by. You will spot it easily thanks to its big, stylish glass windows – which make it stand out on the street that is mostly surrounded by older buildings.
INTERIOR
The second you walk in, you will realize Coffee Break is a stylish place. Furnished to follow the current "hip" wave, you will find decorations such as light bulbs hanging on the ceiling, wooden furniture, cushions, black walls, flowers here and there, and – to some people's delight – bottles of wine "looking at you"!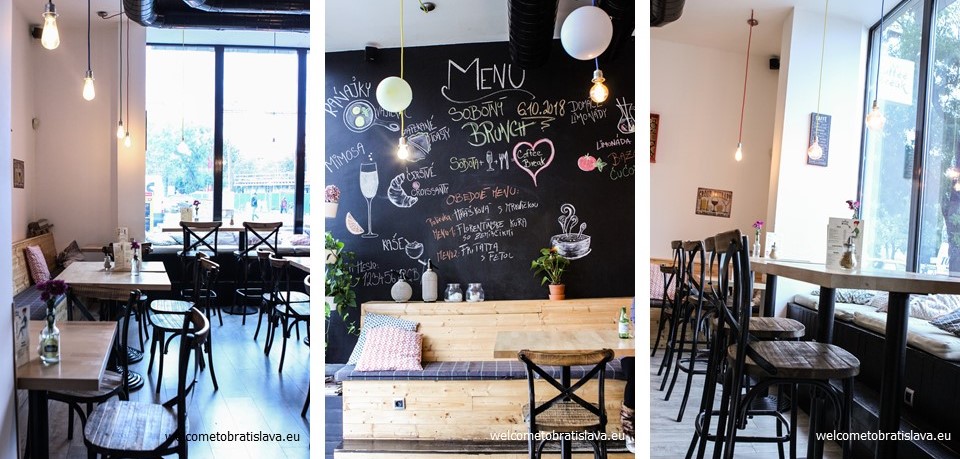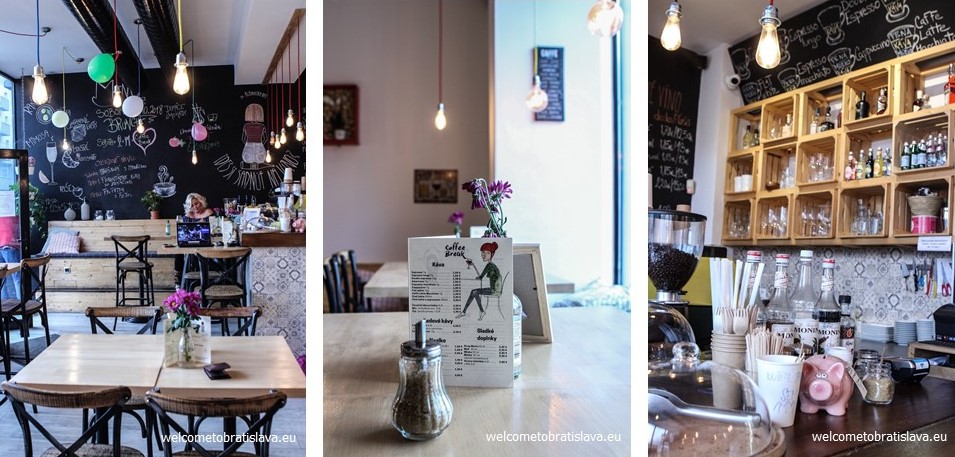 WHY IS COFFEE BREAK SPECIAL?
We need to highlight the personal approach of the personnel. The cafe is owned by a Slovak lady Michaela. You will spot her in the cafe all the time, making sure everything runs smoothly, every guest is welcomed nicely and is taken care of (meaning will leave with a satisfied belly). Ask her for a daily special or to pair your meal with good wine and she'll be happy to assist.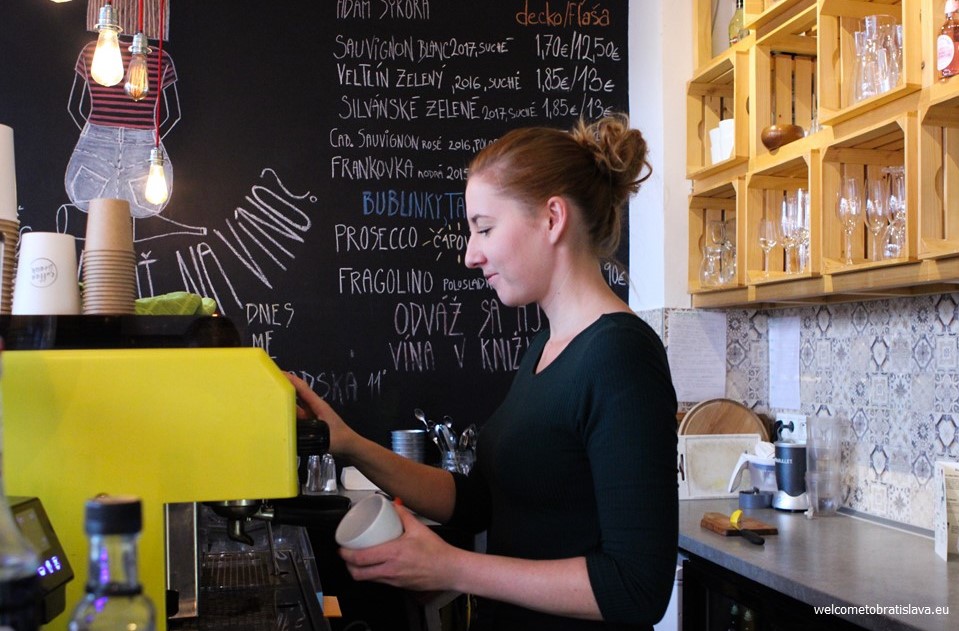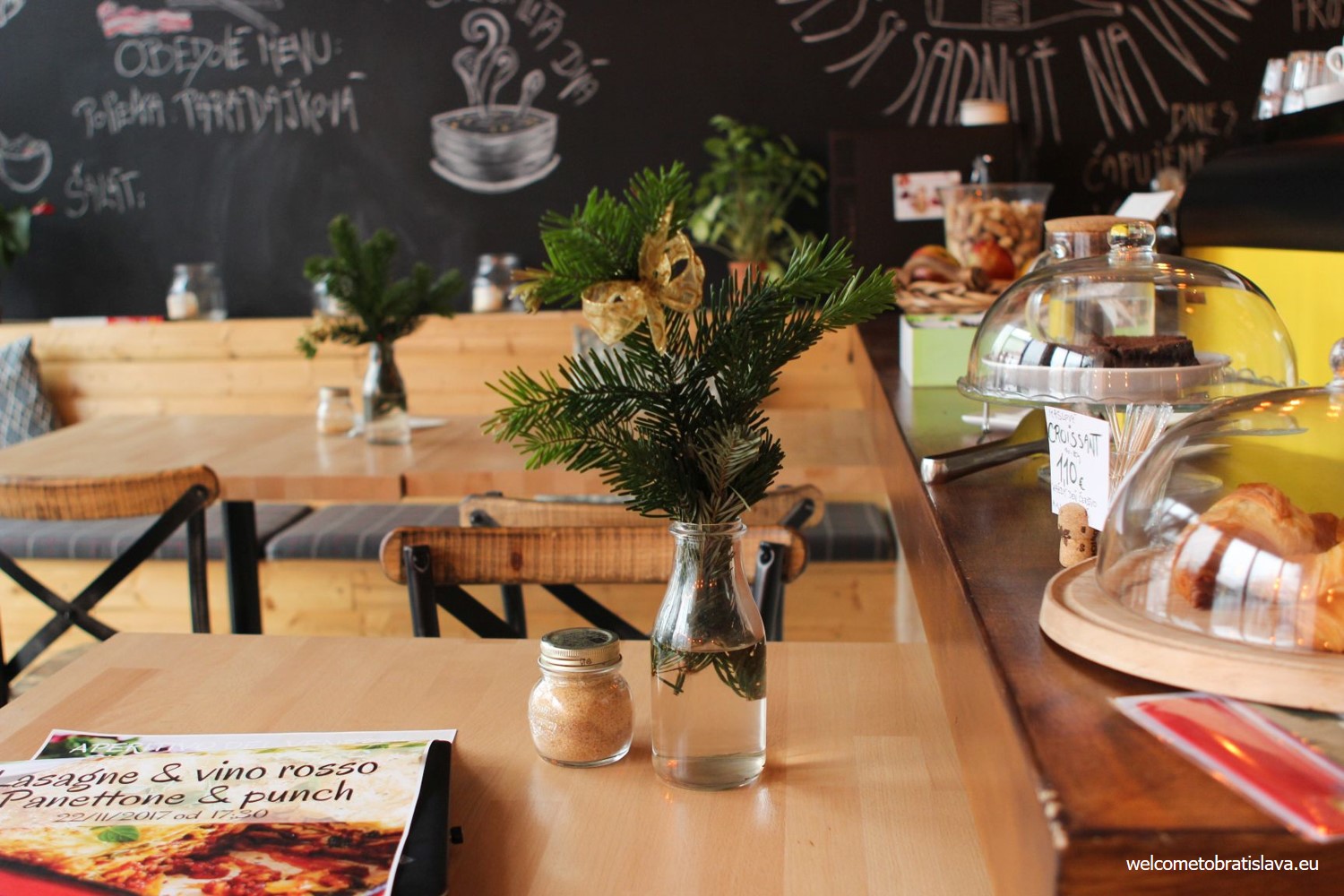 BREAKFAST OR BRUNCH, ANYBODY?
A choice of eggs, fresh croissants with jam or have them salty way with ham, cheese & salad. Fruit juices, coffee, lemonades, porridge, cakes.. there's an option for everybody. Breakfast is offered every day. If you are a brunch person (like we are), mark Saturdays in your calendar because this is the day when they organize special brunches (usually between 9 am – 2 pm). Check their Facebook event page to see the next planned brunch!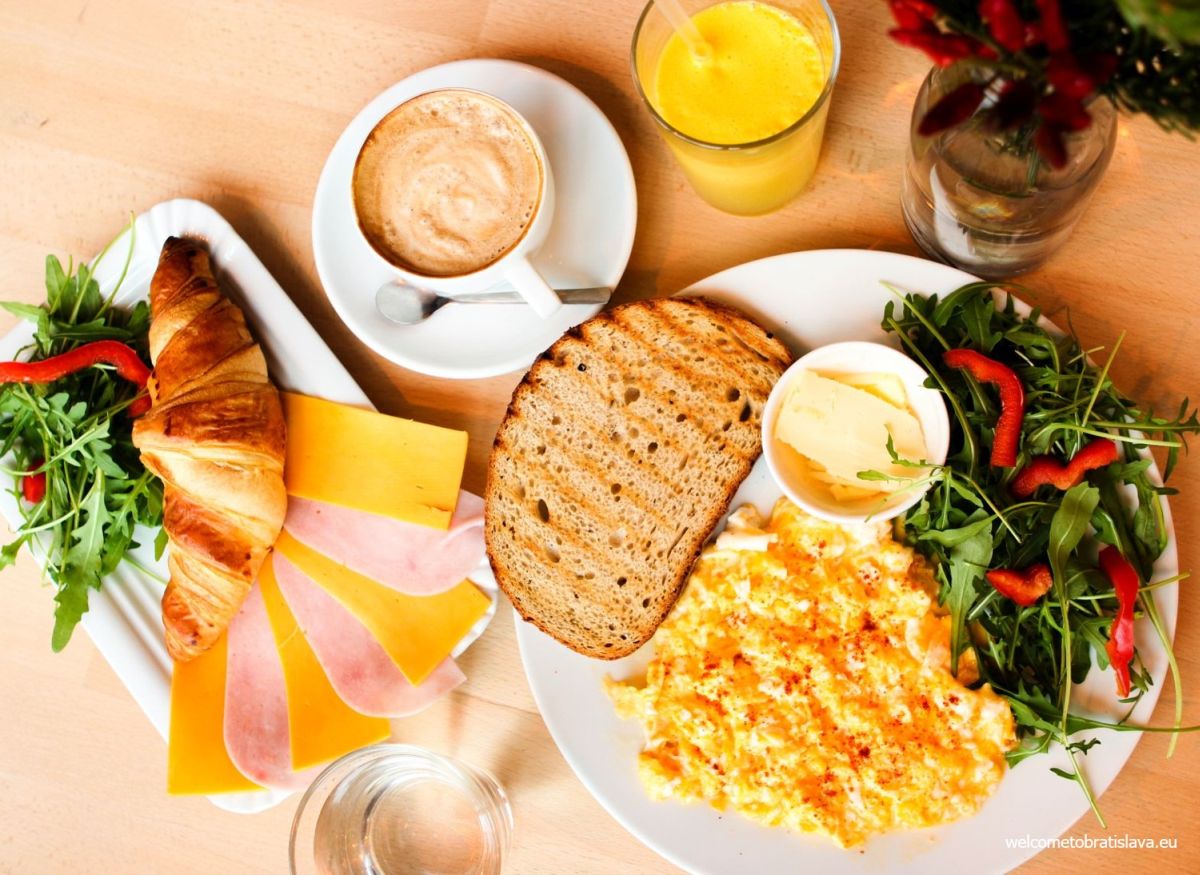 DINING AND APERITIVO
Coffee Break is a good option if you need to have a quick lunch during the working days. The daily menu is always updated on the black wall next to the main bar. And it consists usually of a soup and main dish or a salad. A very popular day is Friday, especially the evening. Because this is when they have aperitivo! There is a set menu – Italian meals, desserts and wine. What more can a food lover wish for?! :)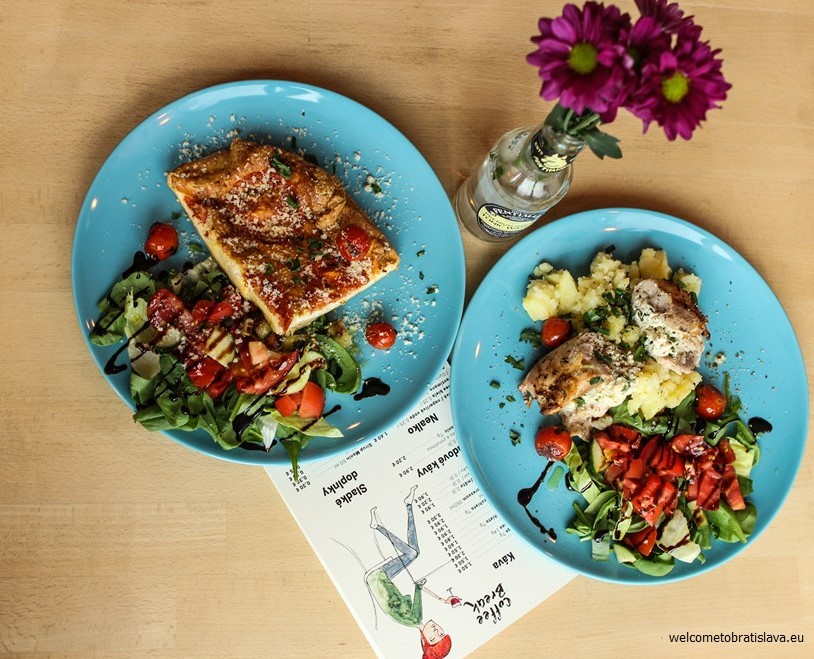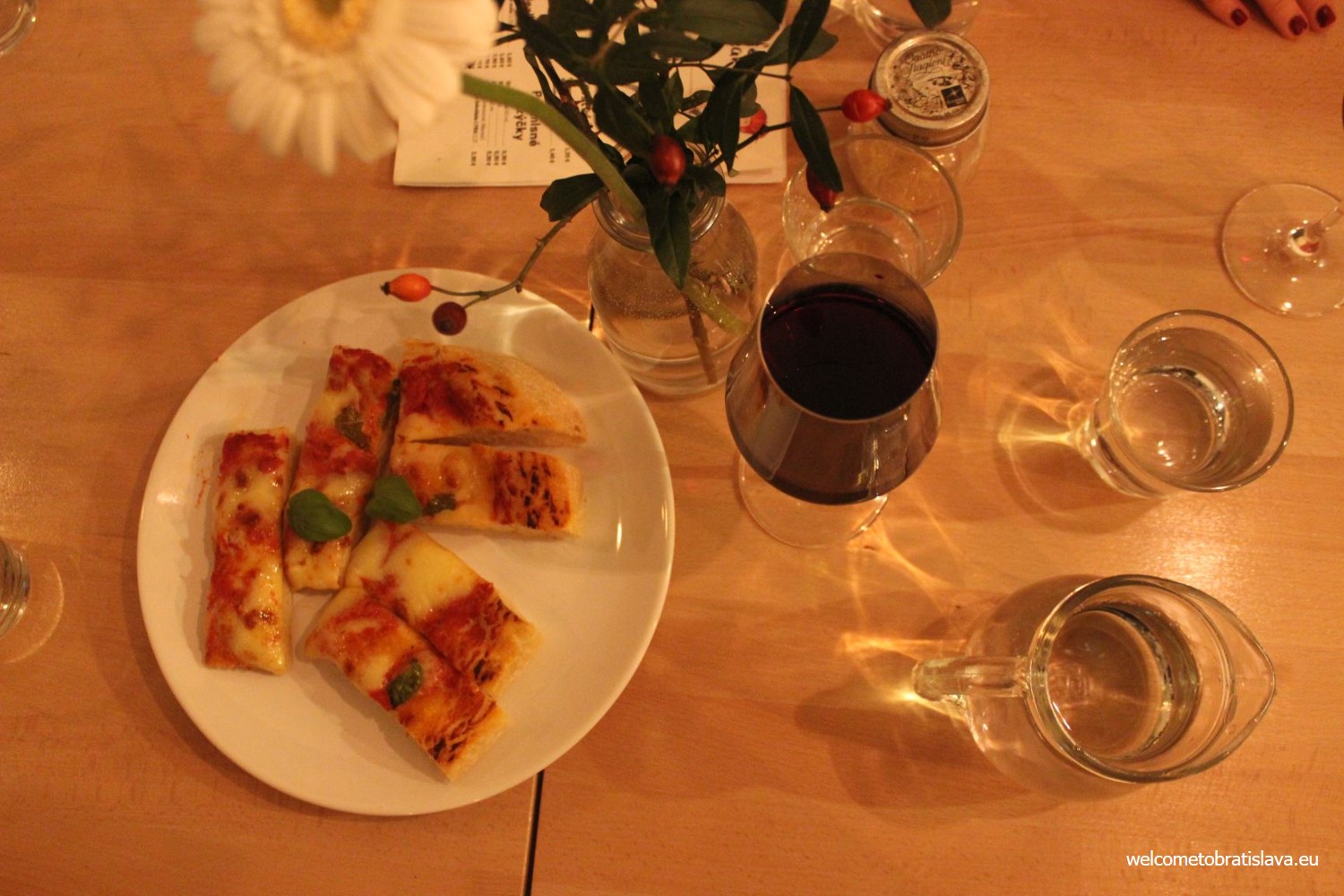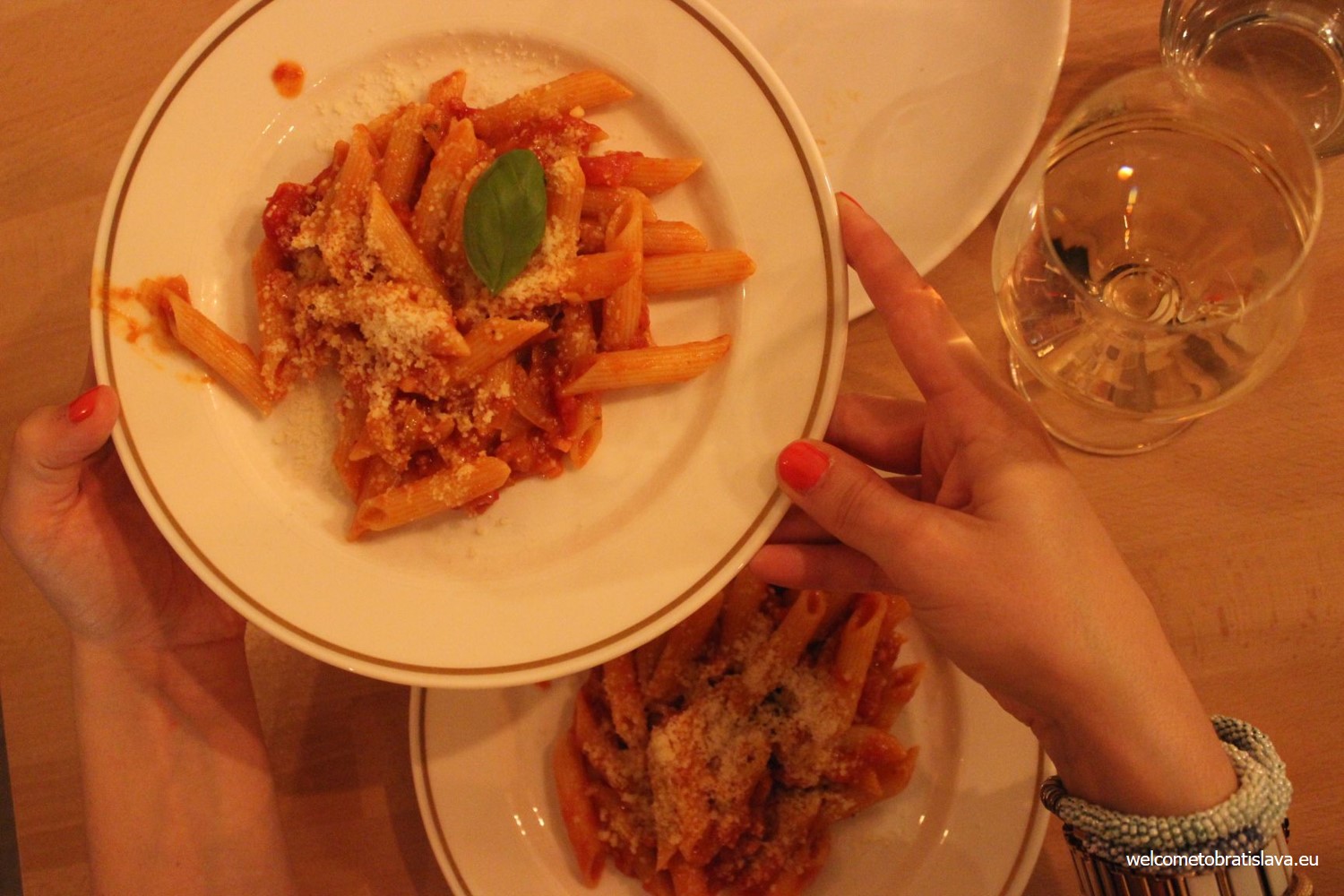 The atmosphere in the evening is also a bit more special, with the dim lighting and dark street visible behind the big glass window.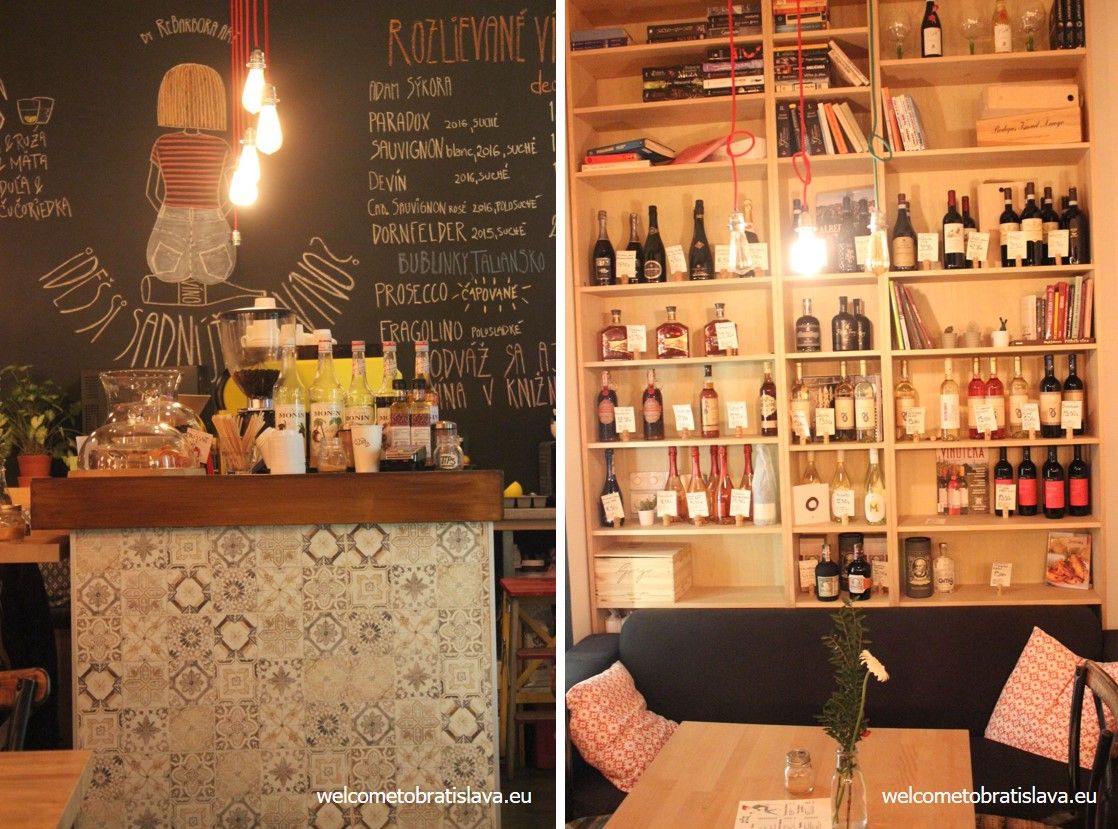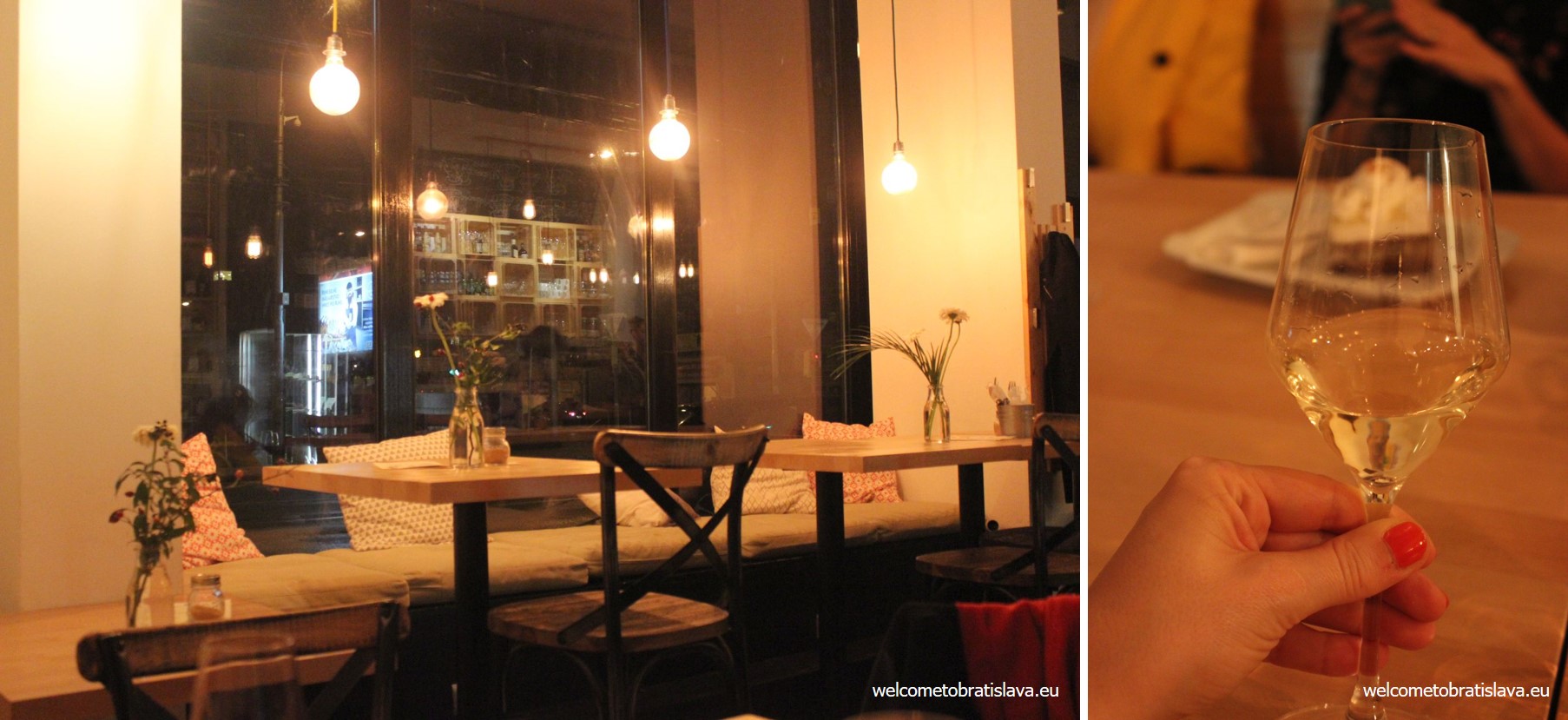 So what do you think Coffee Break is better for? A stop for a mid-afternoon break, aperitivo, brunch or just to enjoy your cup of coffee? Let us know how you like this place and maybe see you around – we are surely coming back soon :)
Author: Maria Kecsoova

 OPEN HOURS: Check the FB page


 ADDRESS: Záhradnícka 61


 CONNECT: Facebook


 MAP LOCATION: