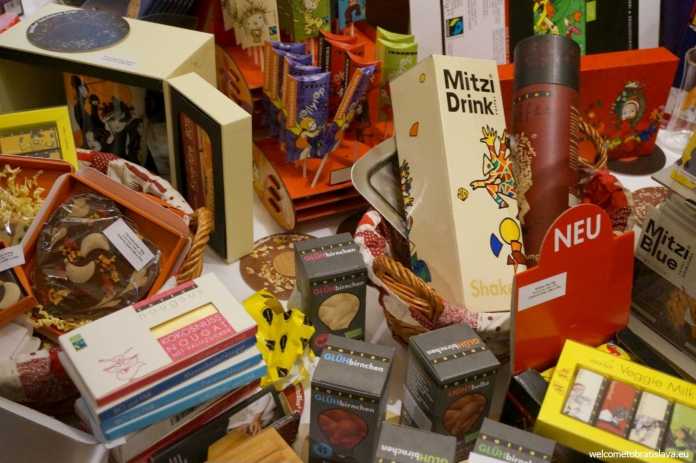 Our Old Market Hall hosts this year's festival where the main roles are played by coffee, tea, chocolate and all things related to them. If you like to treat yourself with dainties, you definitely should not miss this event. Meet the producers and distributors who present their favorite products. Enjoy a cup of freshly brewed coffee, quality chocolate, exotic teas and home-baked cakes – Bratislava will turn into a city of aromatic flavors on 15th – 16th November 2018! Have a look at the photos from last years to see what you can be looking forward to.
A CUP OF COFFEE, PLEASE!
Coffee that is ground and roasted in front of your eyes. How does it sound? :) There will be so many types of it that you will have difficulties to choose (unless you want to dose yourself with caffeine).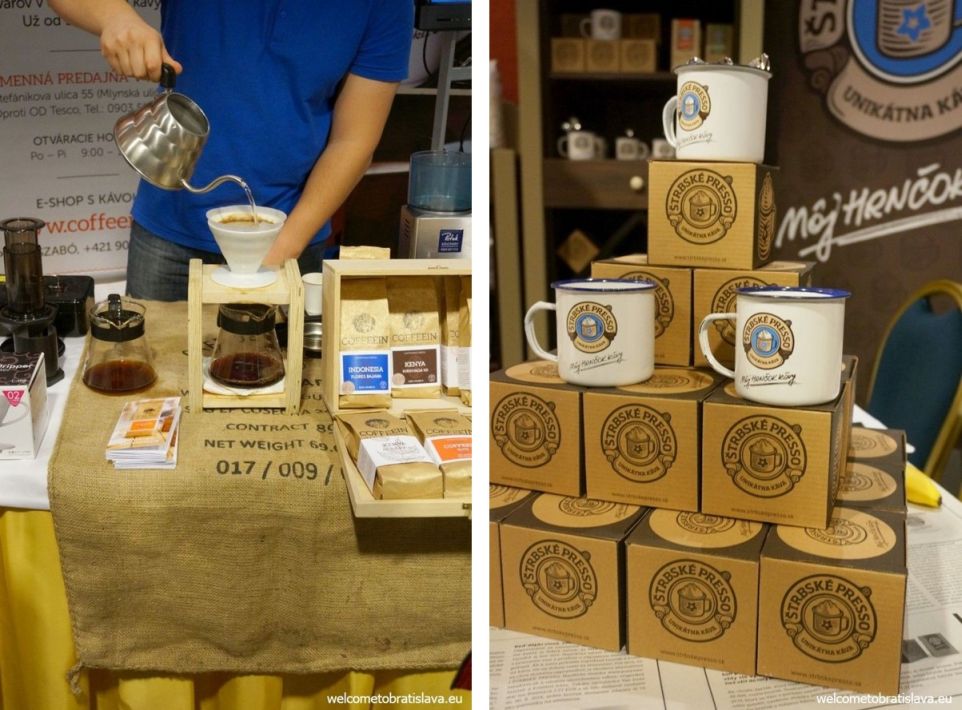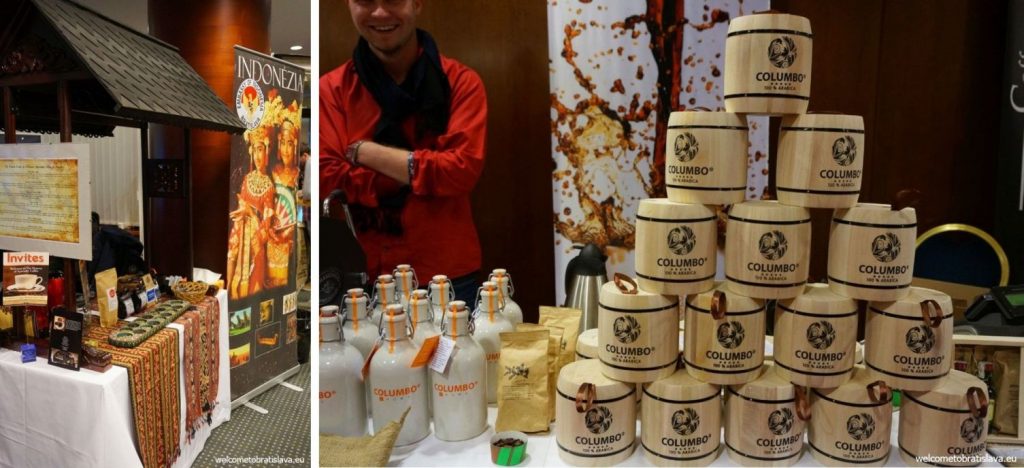 Various importers, distributors and roasters of this second most traded commodity on earth will be eager to explain the background and characteristics of their coffee as well as how their coffee beans are grown. All of them will offer a cup to taste and you can also purchase your favorite ground coffee or coffee beans :)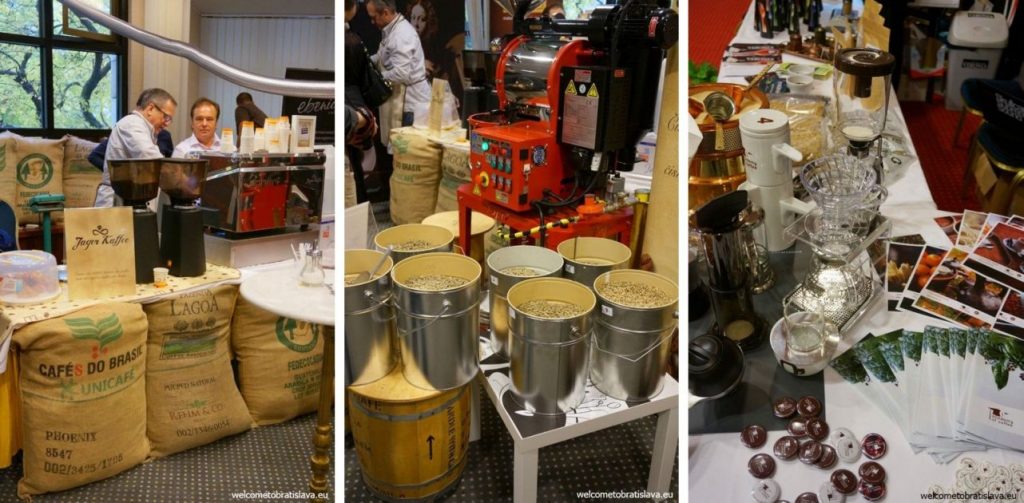 SOMETHING FOR THE TEA FANS
Tea, after water, is the most widely consumed beverage in the world. That's why no wonder people have built procedures and rituals around its drinking. If you prefer tea to coffee, you've come to the right place as well. There will be several tea stands at this festival which you can stop by and taste different flavors.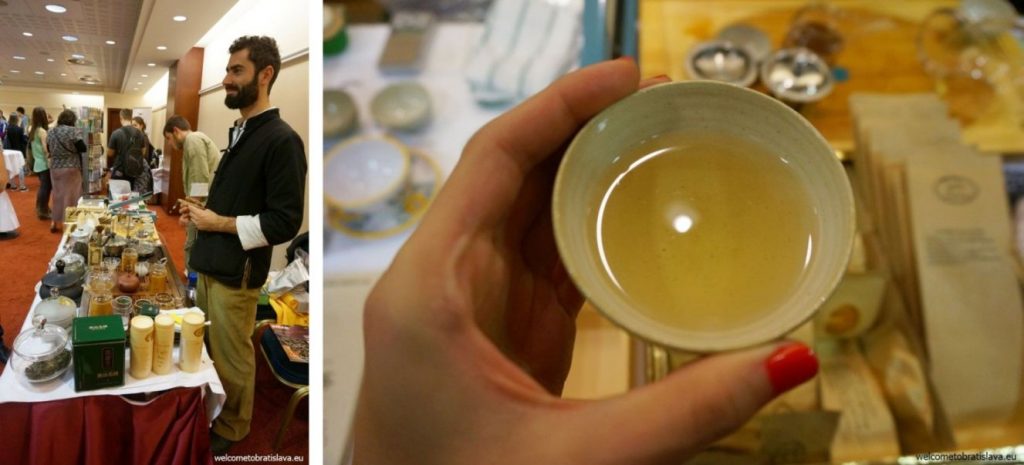 Chai Latte is quite a new thing around here. This blend of real ground spices with black tea, sugar and milk is however very tasty and getting popular among Bratislava cafes.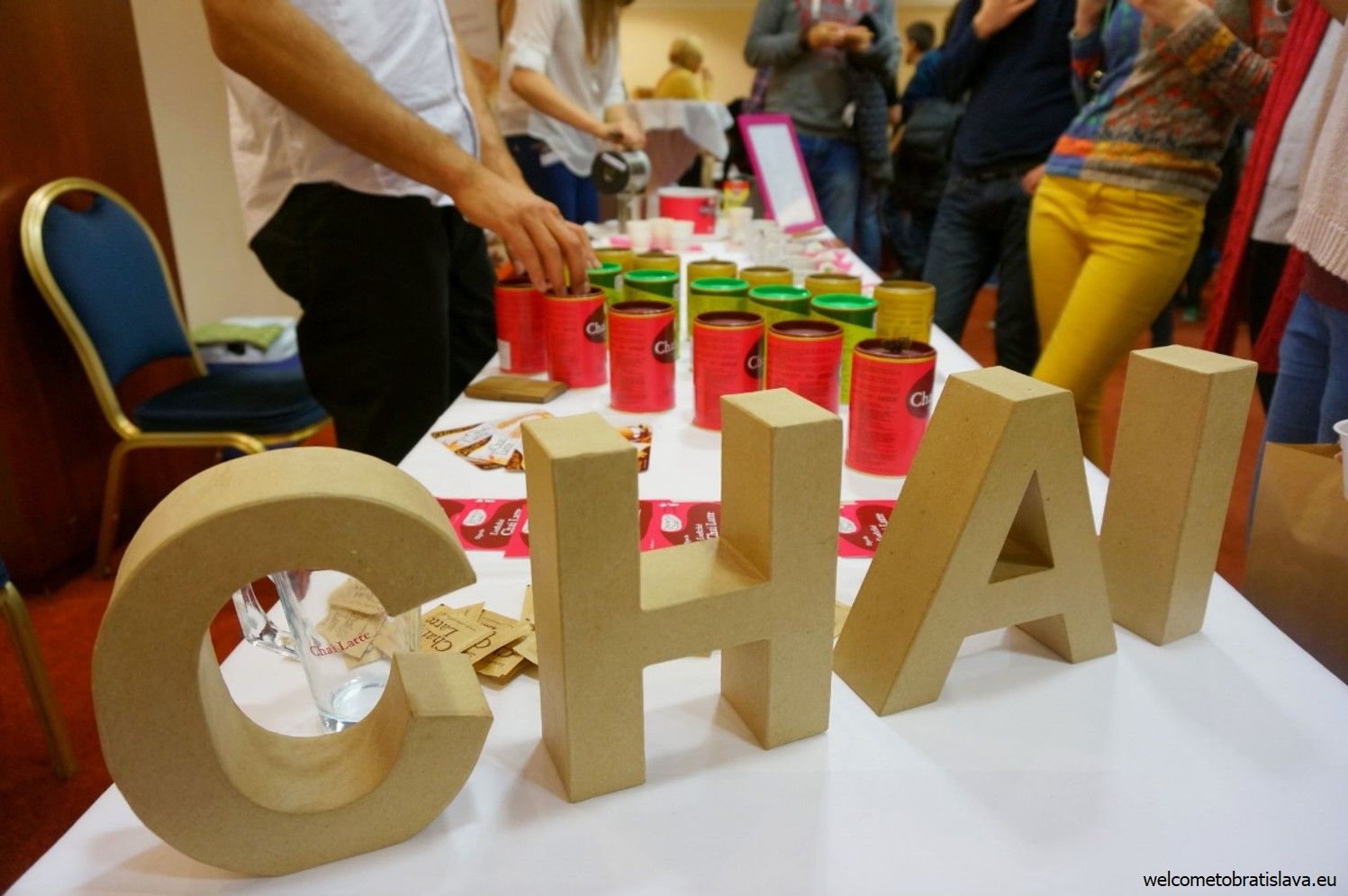 Want to buy some nice tea as a gift or a souvenir? Pick one of the cute small packages or choose the tea leaves that smell the best to you :)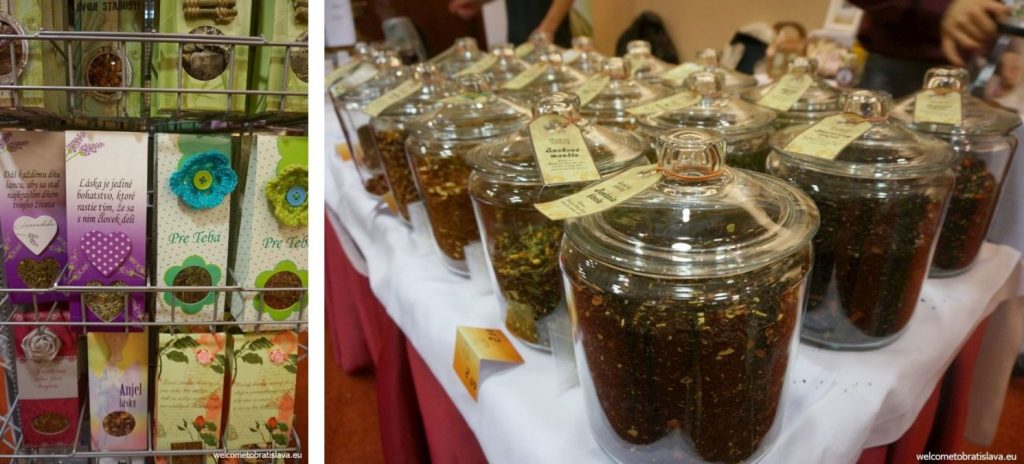 WELCOME TO THE CHOCOLATE WORLD
This time it's (mainly but) not only about eating chocolate. We don't need to say you can taste an endless number of chocolate types here – you can tell from the pictures. (Btw did you know it is scientifically confirmed that chocolate is healthy? At least this is what we were telling ourselves when trying all those bites…). Besides that, you can also buy cosmetics made from chocolate – like a chocolate soap, a chocolate shower gel or a chocolate massage oil. Sounds like worth of trying to us!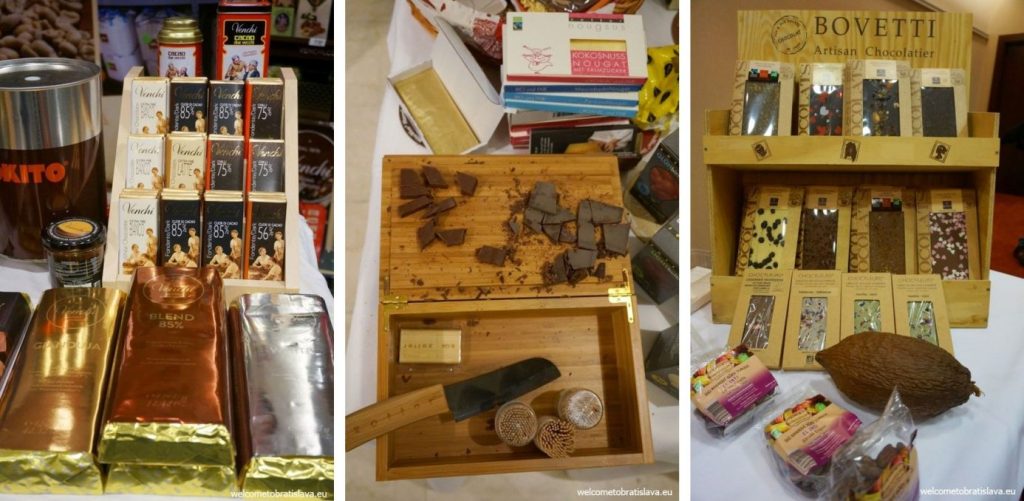 THE LAND OF CAKES
Cupcakes. More cupcakes. Even more cupcakes. No filling. Chocolate filling. Marmalade filling. Too many options. Are we in heaven? Not yet, we still needed to find the stand with ginger breads, puddings, cookies and cakes from the botanical cuisine. Yes, now we are in heaven.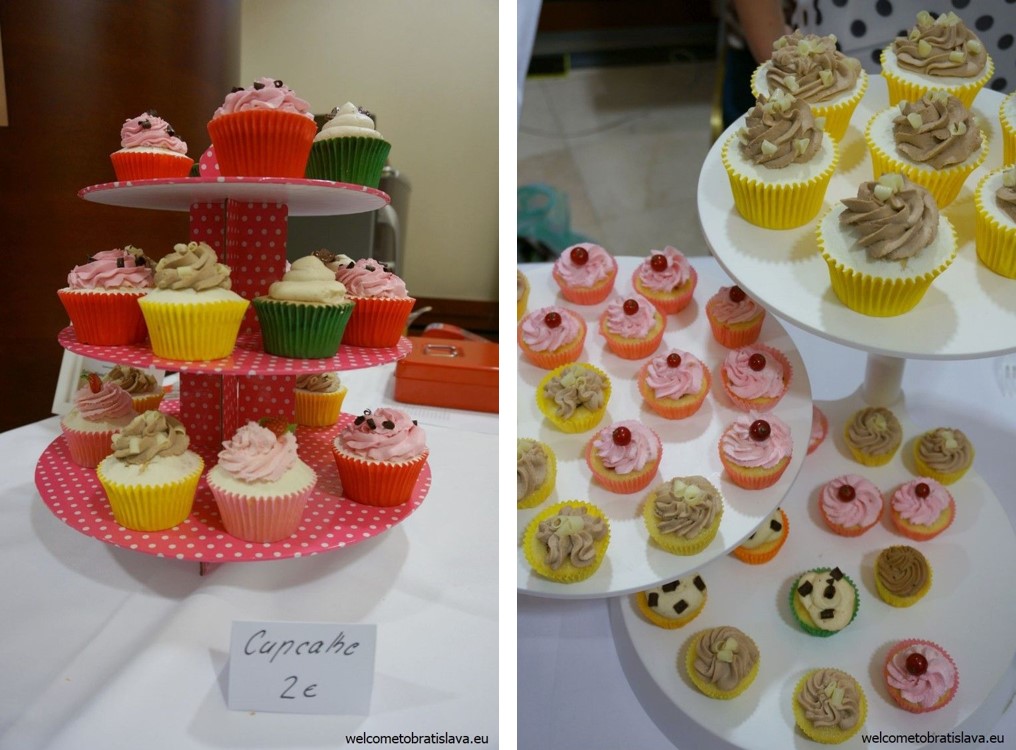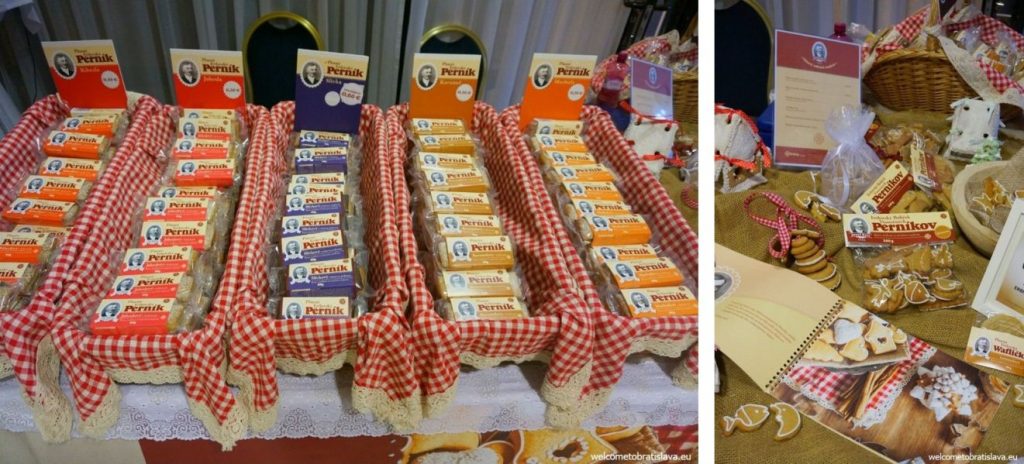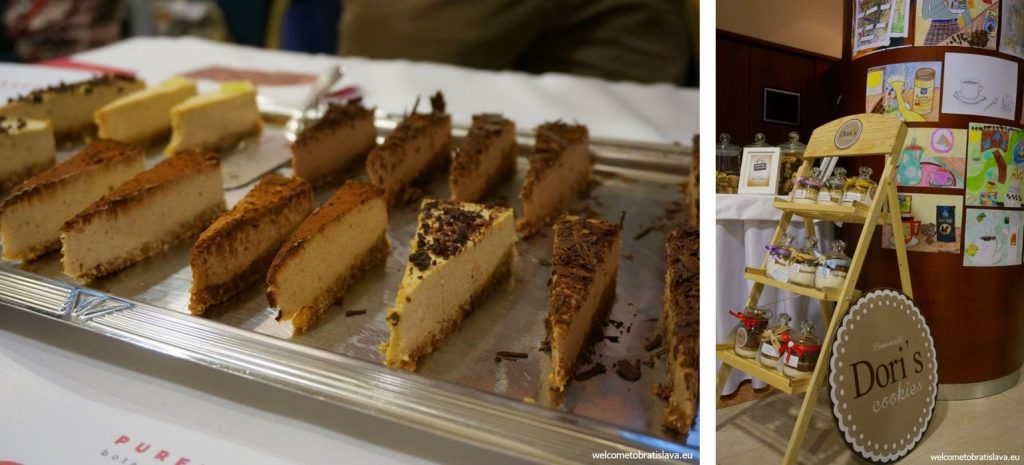 AND SOMETHING MORE
Even though this festival is mostly about tasting some beautiful food and beverages, it also includes various lectures, presentations, contests, performances and workshops. Some examples from the rich program were presentations about power coffee, modernity and tradition of Japanese tea, intro to tea from China, history and cultivation of chocolate, Indonesian dances performance or barmen shows. Some great time guaranteed for sure.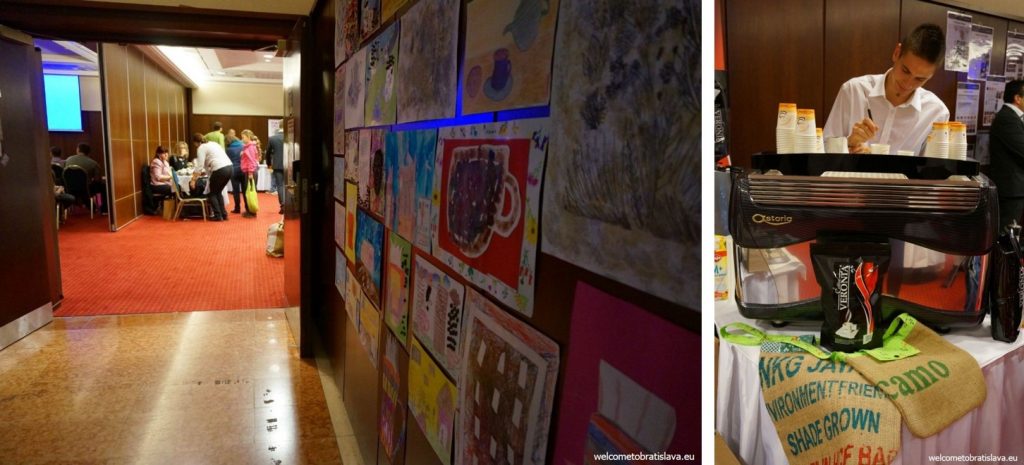 In addition to coffee, tea and chocolate, you will also able to take home some coffee-beer specials,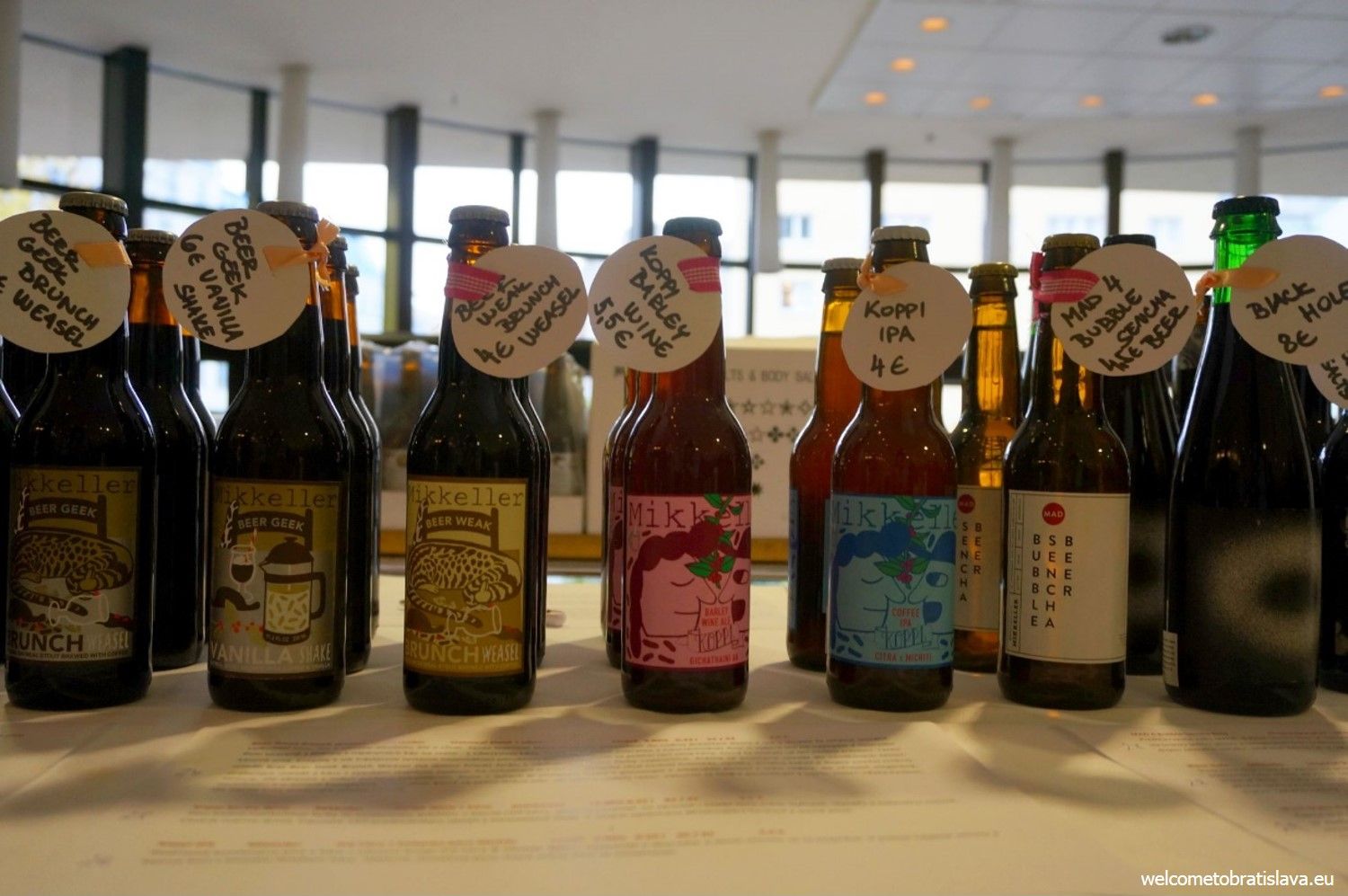 hand-painted mugs and cups, books about and products of healthy nutrition,

and as the Christmas time is approaching, some thematic gifts can't be missing either :)

Ever seen a huge waffle like this? :)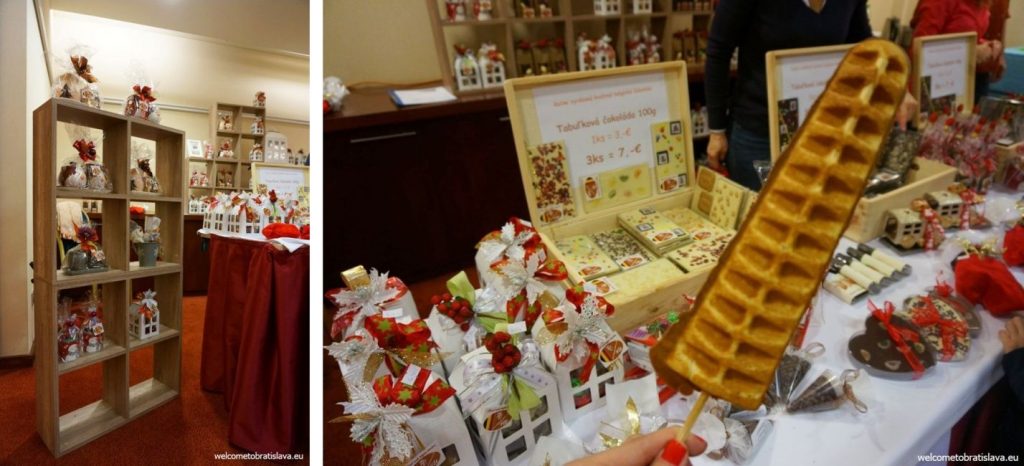 Come, see, smell, taste and buy – this is what this event is about. If you are around Bratislava on 15th – 16th November 2018, make sure you pay a visit. It's a great way how to treat (not only) yourself.
Video from past events:
If you want to follow what is happening around this festival, make sure you check the official website of the fest or their other social channels.
Author: Maria Kecsoova

CONNECT: Website, Facebook


TICKETS: 5 € (1 day ticket), 8 € (2 day ticket) – buy here


ADDRESS: 2018: Stará Tržnica (Old Market Hall)