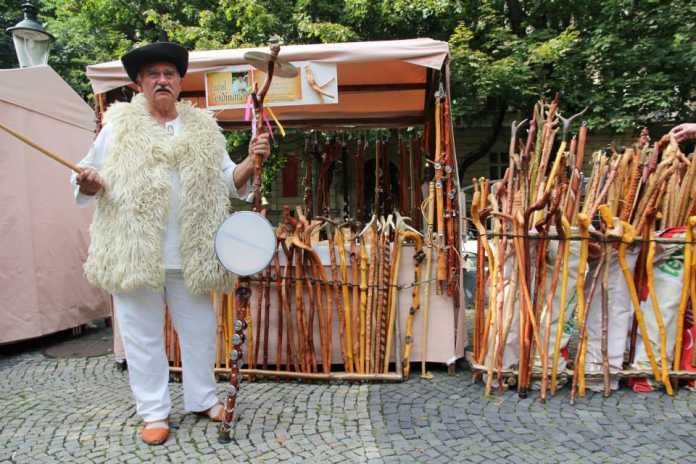 Come to this festival of traditional crafts and folk art production that has been organized on a regular basis in Bratislava since 1990. More than 100 craftsmen from all over Slovakia will present the face of today's traditional crafts in the Bratislava city center, accompanied by folk ensembles, bands and instrumentalists. Visitors can also experience schools of crafts, dance schools, competitions, exhibitions and more!
This traditional event organized by ULUV is quite unique because craftsmen come from all over Slovakia and show their products, and it is a direct contact for the visitors with the producers.
Potters, tinkers, woodworkers, blacksmiths, weavers, jewelers, painters and other craftsmen will fill the squares and streets of our Old Town during this weekend.
Traditional manufacturers will be complemented by young designers who will show that tradition can be revived also through contemporary modern design. Fashion lovers and brides-to-be should not miss the fashion show at the Main square and there is also other program prepared, consisting of different folklore music concerts, a puppet theater, workshops and competitions for kids, a hand-operated wooden carousel and other cultural surprises. And of course meals from the traditional Slovak cuisine can't be missing! :)
Find the detailed program here.
Source of the pictures: ULUV
Author: Maria Kecsoova