Are you a fan of food and gastronomical ecstasy sounds interesting to you? Do you like meeting new people and networking over tasty food does not sound bad either? Then you might fall in love with DinnerNations – a regular activity organized in Bratislava for open-minded locals as well as expatriates living in Slovakia's capital.

WHAT IS DINNERNATIONS?
DinnerNations is one of the many activities organized in Bratislava by a community called InterNations. InterNations is an international global community of high-caliber expats and global minds which was founded in Munich, Germany, in 2007 with the aim of making it easier for expatriates to fit into their new surroundings abroad by meeting other global professionals and exchanging information with them. In order to achieve its mission and vision, it offers its members a wide range of events and tools, including InterNations Official Business Events, Activity Groups, a Local Forum and Country as well as City Guides. Bratislava has a prosperous and vibrant InterNations community and I was lucky to interview one of its ambassadors, Zuzana. Read on to find out some useful details about the DinnerNations events:
SO AGAIN, WHAT IS DINNERNATIONS?
DinnerNation's purpose is to create a relaxed atmosphere for people living in Bratislava who would like to meet new people and get together over good food. The purpose is to provide them with top quality culinary experience, introduce them to new cuisines and expand their social network with like-minded professionals who like good food as well. The activities include dinners at restaurants or cafés or cooking workshops as a great way to socialize and make new friends while learning how to cook or tasting delicious meals.
FOR WHOM CAN THIS EVENT BE ATTRACTIVE?
The whole idea was created for expats living in Bratislava as well as for Slovaks interested in meeting people from other cultures. So basically, for everyone who is culturally open minded, loves eating out in a good company and would like to experience gastronomical ecstasy :) If you are a tourist only passing through Bratislava, you can quickly and free of charge become a member of this community and check if there is an event organized during your stay.

WHERE AND HOW OFTEN IS IT HELD? HOW MANY PEOPLE CAN YOU MEET THERE?
DinnerNations events are organized for smaller groups of around 20-25 people on a regular basis, usually once per month. The goal is to provide the members with an added value – besides a good company and new contacts, they are often offered a special menu created by the restaurant's chef for the particular event, a welcome drink and an interesting program. Besides this, cooking classes are also organized by this community.
HOW CAN PEOPLE JOIN? WHERE TO REGISTER?
The process of joining is fast and simple. Just go to the official website www.internations.org, register your profile for free, select the Bratislava community and you will start receiving automatic messages about the upcoming activities.
WHY IS IT WORTH TO JOIN DINNERNATIONS?
Many people consider eating out a social occasion. If you are an expat living abroad, you might be limited in regards to connections and social dining events. DinnerNations eliminates this by providing great company and special deals. Nobody eats alone with us :)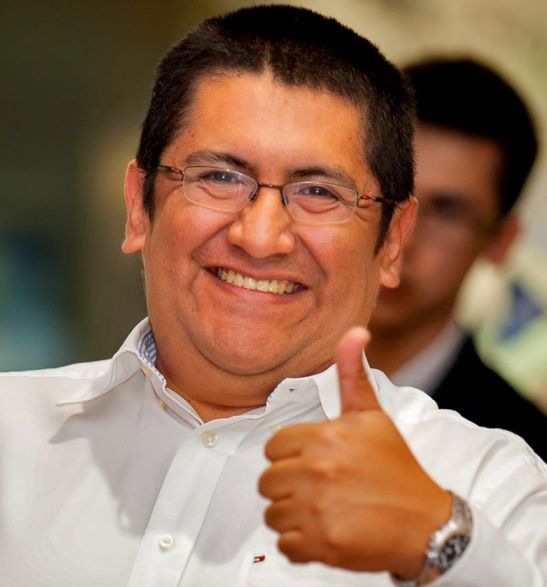 Diego, one of the InterNations Bratislava Ambassadors, whom you can meet at the regular events.
Does this sound cool enough for checking out? Join the next DinnerNations in Bratislava and see yourself what it is like!
Upcoming DinnerNations: check it here. 
You might also like:
International networking groups in Bratislava
Humans of Bratislava