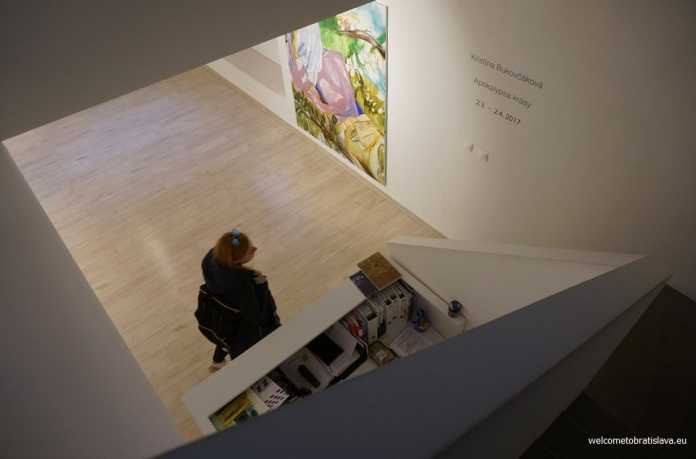 "There is a small world of people who are very interested in contemporary art and a slightly bigger world of people who look at contemporary art. But then there is a much larger world that doesn't realise how influential art is on things that they actually look at."  
Marc Jacobs – Fashion Designer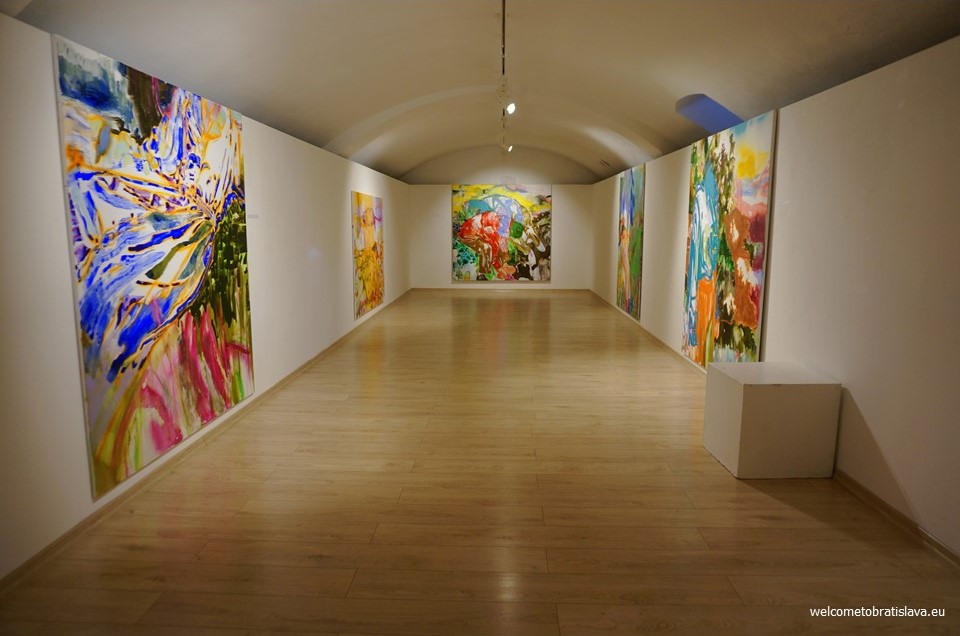 If contemporary art is your thing and you belong to the small world Marc Jacobs is talking about in his quote, DOT. Gallery should be on your must-visit-places list in Bratislava. This small gallery focuses on the artworks that can shake the audience out of lethargy. Don't expect sterile, politically correct, or bland artworks here. Instead, get ready for inventive and authentic art pieces. In addition, a cup of specialty coffee served in its Espresso Bar will make your day perfect :)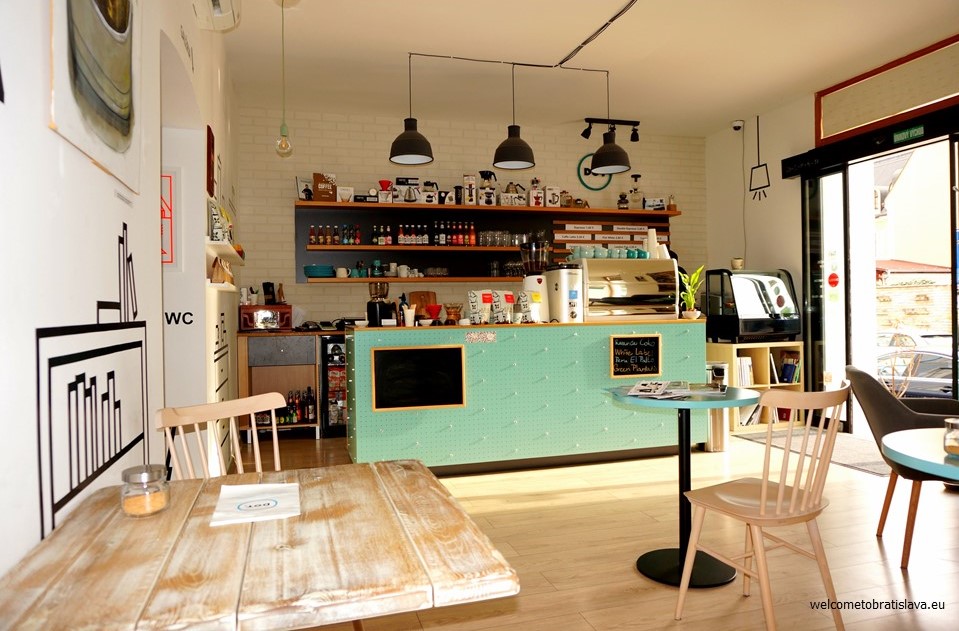 LOCATION
DOT. Contemporary Art Gallery & Espresso Bar is located on Lazaretska Street in the Old Town. You will easily access it by foot from Kamenne Square (Nemocnica sv. Michala bus stop) in less than 5 minutes or, for example, from the beautiful art nouveau masterpiece Blue Church in 6 minutes. It's only 3 minutes away from the popular Jakubovo Square, the center of many local happenings.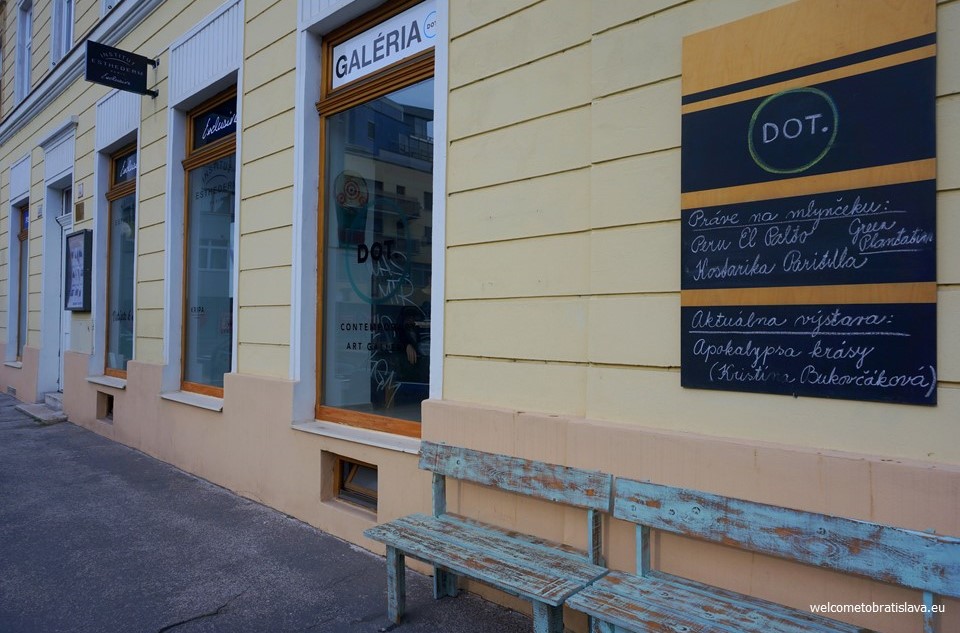 INTERIOR
As you get inside, you will enter the Espresso Bar directly. The gallery is located on the floor below and consists of two simple white rooms.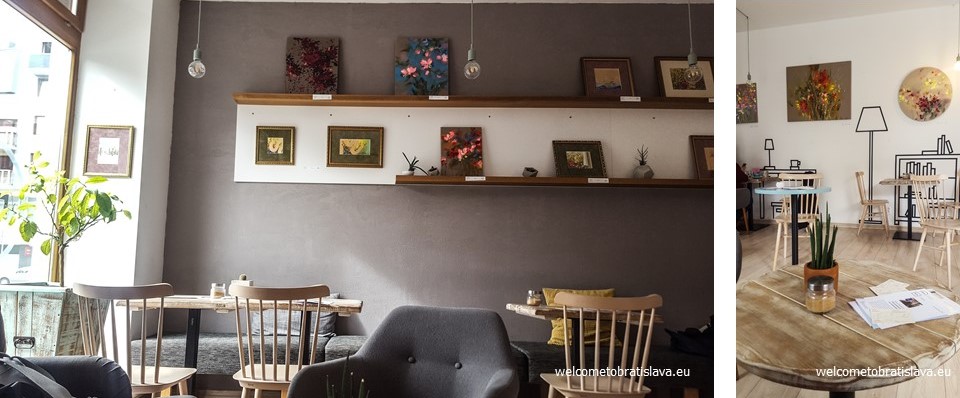 The Espresso Bar is designed in a playful way and reminds us of a doll house, thanks to the adorable menthol green color and imaginary furniture pieces painted on the walls. Add expressive paintings on the walls, light-colored floor and furniture and a dash of industrial touch and you get a perfectly adorable cafe.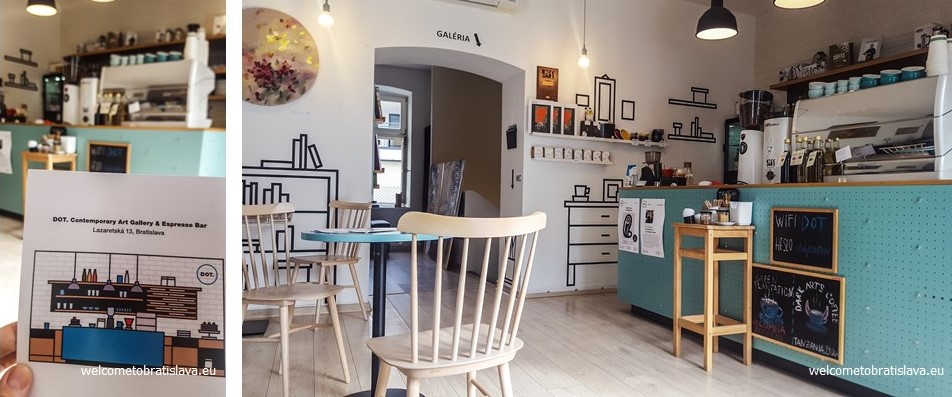 WHY IS DOT. SPECIAL?
DOT. concept connects the best out of the art, specialty coffee and artistic events. The exhibition program of the gallery focuses mostly on the presentation of the younger generation of artists who create urging and inventive art. They prefer providing space to lesser-known artists, aiming for interesting individuals. The gallery also prepares various accompanying programs with the exhibitions, including commented tours, meetings with artists or informal discussions. The aim of these events is to fully engage the audience with the displayed artworks.
The neighbouring Espresso Bar also offers an exhibiting space and the artworks hanging on its walls are usually for sale. Enjoy a cup of amazing coffee, a piece of cake or a glass of wine.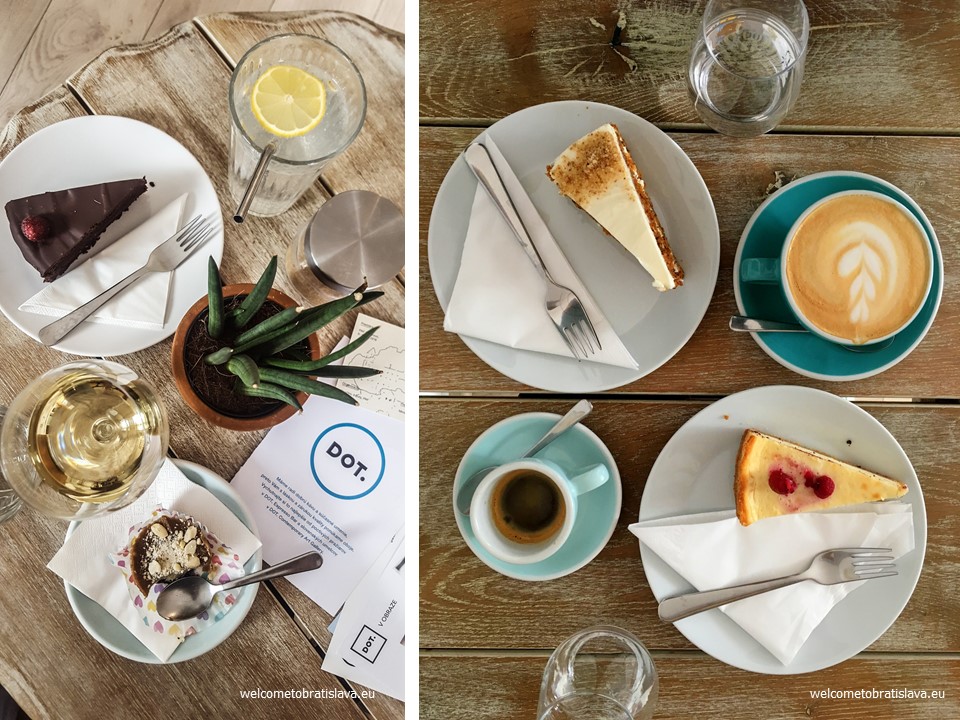 The cafe is ideal for remote working or informal meetings.

 OPEN HOURS: Check the official FB site of DOT. Espresso Bar & DOT. Contemporary Art Gallery


 ADDRESS: Lazaretská 13


 CONNECT: Website, Facebook (Espresso Bar), Facebook (Gallery)


 MAP LOCATION:

Author: Zuzana Mytna