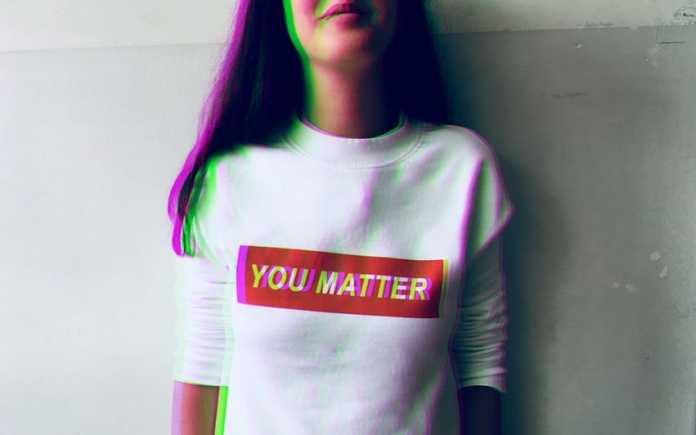 Did you know you can vote in Slovakia even though you do not have a Slovak citizenship? If you are older than 18 years old and you have a permanent residence in the city or village you belong to, you are eligible to participate in the municipal elections. Municipal elections are run each 4 years and the last round was happening on Saturday, November 10th, 2018, between 7am and 10pm local time. Below you can read about where, how, why to join and find an overview about the candidates.
What exactly is "permanent residence"?
The following purposes of stay are categorized under the term "permanent residence":
non-EU citizens: permanent residence for 5 years, unlimited permanent residence, long-term permanent residence, family member of EU citizen, permanent residence of family member of EU citizen and asylum seeker;
EU citizens: EU citizen and permanent residence of EU citizen.
Which polling station can you vote at?
You can only vote at the polling station in the town of your permanent residence. The location of your respective polling station will be announced to you in a letter from your municipal office that you should receive at your permanent address no later than 25 days before election day. The municipalities deliver one letter per household, even if several voters live in the household. It does not state your name. All the election documents and ballots are in Slovak only. If you do not receive the letter, don't worry, you can still find the polling station by simply visiting the nearest school and checking whether your street is on their list. If not they should tell you where your voting station is located.
What to bring to the polling station?
You have to identify yourself with your Foreigner Resident Card.
How to choose the candidates?
In Bratislava, voters will receive 4 ballots:
one for the mayor of the city,
one for the members of the city council,
one for the mayor of the borough and
one for the members of the borough's council.
Circle the number near the name of your favourite candidate for mayor of the locality and the borough if it applies – only one candidate for each. You do the same for the members of the councils. Remember that the maximum number is mentioned on the ballot for each city or borough. If you circle more than the maximum, the ballot will be declared void. However, your vote will be still valid even if you only circle one name.
Then put the ballots into one envelope, which you will receive from the committee, and cast it into the ballot box.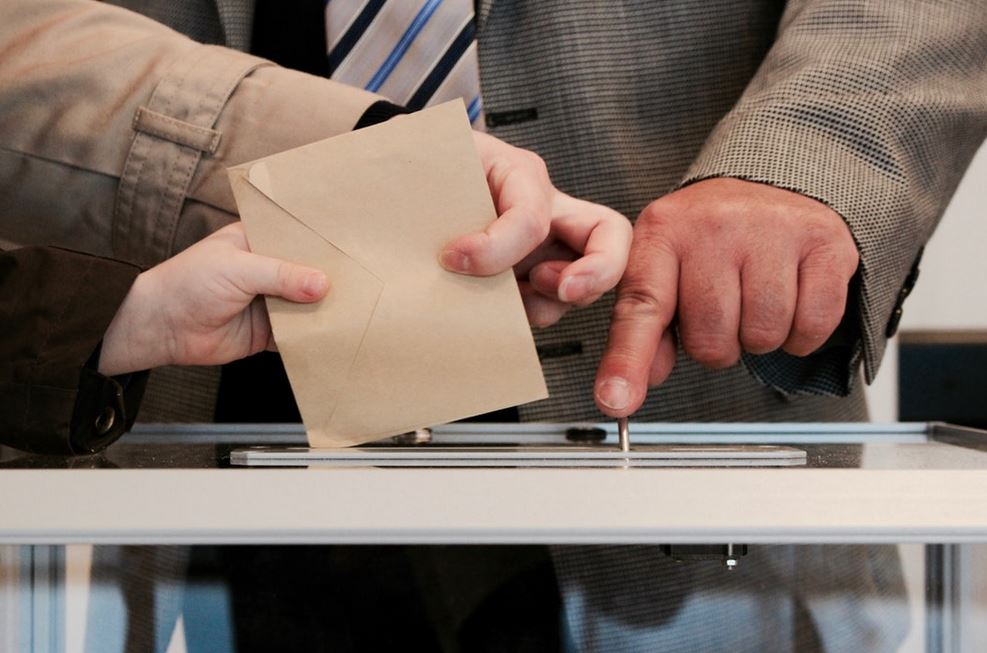 The election is usually one round. Only when two or more candidates for the mayor's post get the same number of votes, a second round will be held.
Who are the candidates in Bratislava?
In Bratislava there were several candidates for the post of mayor – we are listing them below in no particular order:
Matúš Vallo, an architect by profession, an urban activist and creator of the

initiative of Urban Intervention

which since 2008 has generated more than 900 projects to improve the public space in 20 Slovak and Czech towns. He is the founder of the civic association My sme mesto (We are a city) that focuses on public space with the ambition to stimulate communication and interaction between the professional and non-professional public. He is a member of the board of directors and founder of the civic association Aliancia Stará Tržnica (Old Market Hall Association). He is also one of the lyrics writers of the popular Slovak band Para. Since 2016, together with a team of 70+ experts, he has devoted himself to the preparation of the document Bratislava Plan – a manual for a better city, which comes with proposals for solutions for Bratislava in various fields and is also available in English. His key themes as a candidate are public space, environment, transport and city development.
Ivo Nesrovnal, a lawyer by profession and the incumbent mayor. Prior, he was a deputy of the Bratislava City Council as of 2009, and deputy and vice-chairman of the Bratislava Self-Governing Region (BSK). His campaign's motto is "Let's finish the started changes" and the main areas are Transport; Greenery; Public space; Relax; Cultural heritage and Leisure. Official website (in Slovak only).
Ján Mrva, currently the mayor of the Bratislava borough of Vajnory (since 2006) and since 2014 also member of the City Council of Bratislava, a geodet and a cartographer by profession. His campaign is based on the topic of "Modern Bratislava serving its citizens." His aims include transport system which allows people to get anywhere within the city within 30 minutes. He promises to build 30 km of new bike trails in the capital and wants to set up a more effective city administration (as a mayor he would work more closely with the city's boroughs). He wants to plant 1500 new trees and set up higher budgets for safety, supporting local communities, social sphere and sport. Official website (in Slovak only).

Václav Mika, the former general manager of Slovak public radio and television and an economist, prior to that role he was the general manager of TV Markiza (2006-2010) and founder & general manager of Radio Express (1999-2006). His program's motto is "Our city is the main one," and consists of 12 main areas: Transport; Environment;

Spatial planning and urban development

; Accessible housing; Support for families with children; Active seniors and disadvantaged people; Culture, creative industry and tourism; City of education, science and innovation; Effective management and financing of the city; Intelligent capital city; Safety; Cooperation with the public and the non-governmental sector. Official website (in Slovak only).
Iveta Plšeková, Bratislava's current deputy mayor and a GP by profession. She is active in the fight for animal rights and is committed to protecting the historical, cultural and natural heritage. Her campaign "Justice for Bratislava people" talks about 11 main spheres: Financing; Health; Transport; Culture; Housing & social questions; Leisure time & sport; School system; Communities; City police & safety; ZOO & animals in the city; Office without barriers. Official website (in Slovak only).
Jaroslav Brada, a lawyer by profession, whose priority is transport.

His goal is to set up a transport system, a parking system and link the existing railway stations in the capital city. He also wants to change the financing system of Bratislava and motivate people to register their permanent residence here. No official website found.

Roman Ruhig, an entrepreneur passionate about history,

law, political science, economics and tax systems

. His campaign highlights priorities such as

protecting the rights of the citizens of Bratislava and adhering to the local law, accessible housing, greenery, safety in the citz, safe bike trails, cancellation of fees for classified waste, modern & ecological public transport, parking, fighting against corruption in public procurement, culture and cultural support of minorities living in the capital, social program and development, or more space for active relaxation in nature.

Official website (in Slovak only).
Miroslav Vetrík, a teacher who for the past 16 years has been organizing the Coronation Celebrations festival to strengthen the relationship of the Bratislava people to their city. His main goals are

transport and parking, cleanliness and greenery including relax zones for cultural and sport events

. Official website (in Slovak only).
Viktor Béreš, an economist and chairman of the non-parliamentary political party NAJ – Nezávislosť a Jednota (translated as Independence and Unity) which declares to end the power influence of financial groups and the oligarchy on Slovakia. If he wins, he promises to fight against developers and the advertising "smog." His motto is "New Bratislava"  Official website (in Slovak only).
Andrej Trnovec, chairman of the political party Slovenská ľudová strana Andreja Hlinku (translated as Slovak People's Party of Andrej Hlinka).

No official website or campaign program found.



Besides the municipal elections, you can also participate in the regional and European Parliamentary elections in Slovakia. Not only can you vote, you can also run for the post of a mayor or a member of the municipal parliament if you have the permanent residence in the town where you would like to run for the post.
You are eligible to run for mayor or a member of municipal parliament if you have permanent residence in the town where you want to run for the post and meet the age requirement of at least 25 for mayor and 18 for municipal parliament, regardless of nationality. You are not eligible if you have ever been sentenced for a crime, imprisoned or deprived of legal capacities. The deadline for submitting candidacies was September 11th, 2018.
Why is it important to vote?
Municipalities decide on the local economic activities, approve the municipal budget and control it, and plan development of various spheres of life in towns and villages. By participating, you can make the community you belong to stronger, more democratic and better. Become involved in shaping your new home – on November 10th!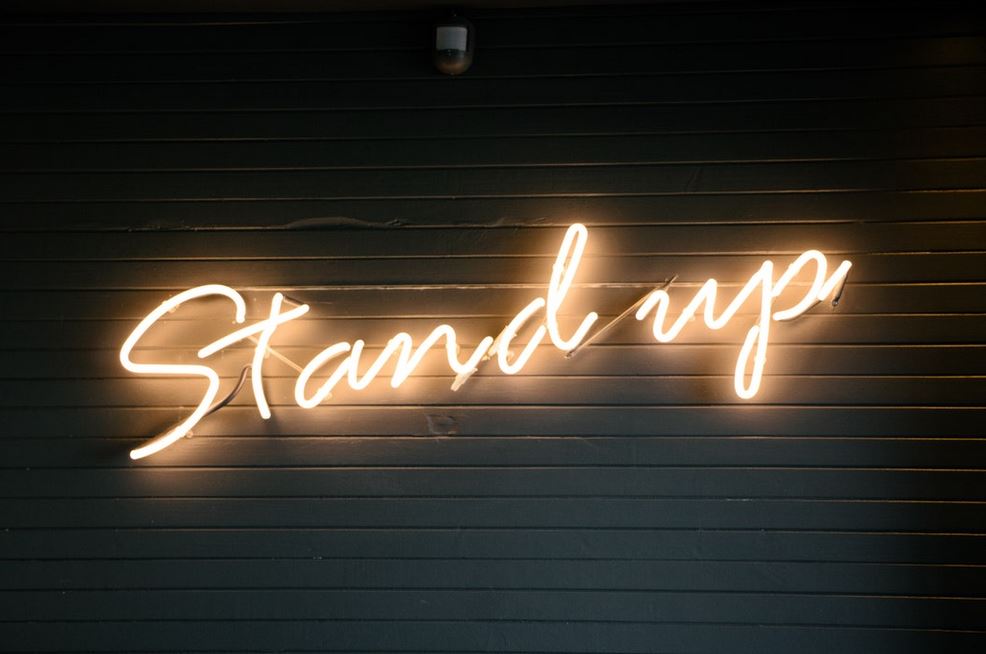 Source: Slovak Spectator, RTVS, Human Rights League
Author: Maria Kecsoova