The English-speaking theatre Bridgin' Drama – which was founded by a group of English teachers who share love for the English language – has been preparing a new play – a parody on narrow-mindedness and political morality called Just Another Cup of Tea. A couple of days ago we met with the co-founder of the theatre, some of the main actors as well as the director– and now you can read why you should not miss this play!
WHAT'S THE PLAY ABOUT?
Just Another Cup of Tea is based on Ivan Stodola's play Tea at Mr. Senator's. Its main protagonist is Mr. Peach, a funeral director, who is pushed by his wife to enter into politics and becomes a puppet in the hands of some mighty people. What follows is a series of machinations and dirty tricks. In the end of the day, it's the masses who are left holding the bill.
WHAT'S THE CAST?
The roles are performed by the actors from the USA, UK, Greece and Slovakia who live in Bratislava and are passionate about theatre.
The director of Just Another Cup of Tea, Vojtech Koleják, is a graduate of the Academy of Performing Arts. He chose to work on this project because it was a challenge for him.
"Doing theater in English was something new for me. You need to find the way how to explain to people who are not from Slovakia what actually the author's point was. As we are doing a political comedy, behind each word there is something hidden, everybody hides something, everybody knows something and thus we need to carefully consider the meaning of the lines. It is not only about learning the script, the actors need to understand what to feel and what needs to be expressed – that's the challenge for me when it comes to working with foreigners and that's what drives me further," says Vojtech. You can learn more about his works here.
WHO'S THE PLAY FOR?
The audience of the theatre is wide. The plays can be very interesting for foreigners who want to learn more about the Slovak history, literature, our mentality and culture as such. They are also great for students as these classics are mandatory at the schools. And of course any Slovak person who is interested in attending a play in English language and have some fun is welcome!
WHAT DO THE ACTORS SAY?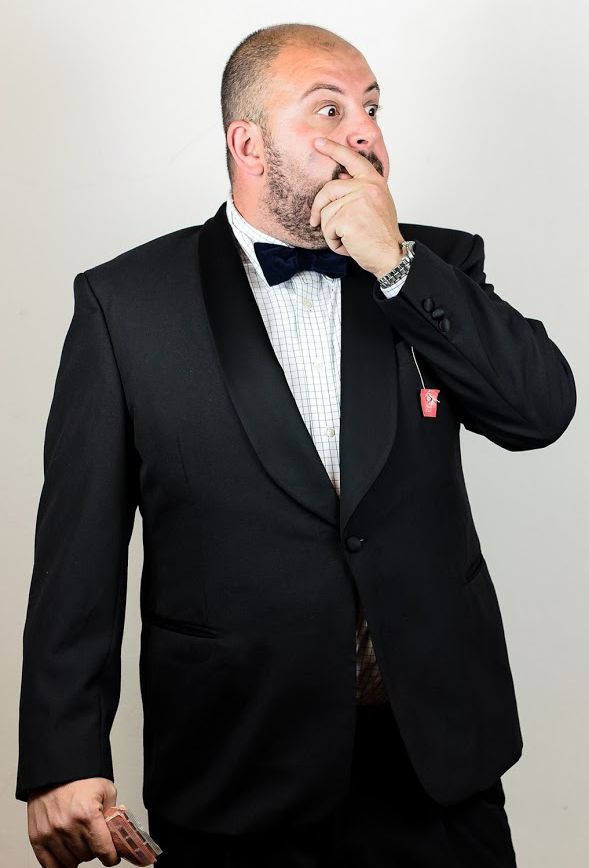 David Rubin
"I've been in Slovakia for more than 8 years, I came here originally by a circumstance when Americans couldn't get papers to work in Western Europe, I was left only with the CEE countries and I was offered a job in Slovakia. After some time me and my business partner started our own language school in Bratislava. This is my first time doing theatre basically anywhere. It is difficult, it takes time but it is also a lot of fun. We are really working our asses off :) and it's great to see the progress. This play is a political comedy and will be great for those who look for opportunities to laugh at the politicians."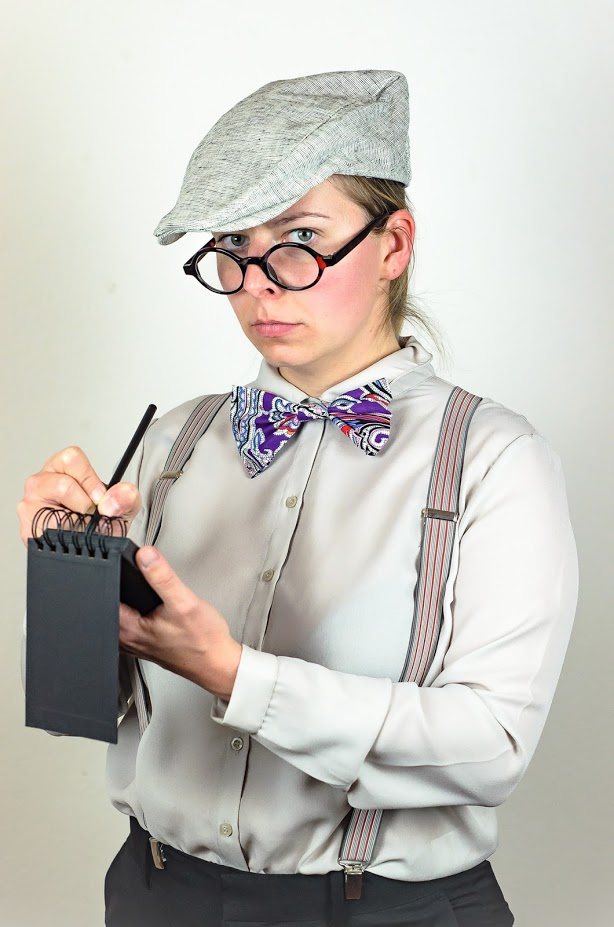 Mária Horská
"I've been living in Bratislava since 2010 and I am from the middle of Slovakia. I used to play in a theatre when I was a child and I missed it quite a lot so I did some research and found this theatre and applied. One of the best things about being part of this team is that I can practice my English with native speakers. What is so special about this play is that as we have native speakers who are acting and co-creating it, you can see how people from abroad see us, Slovaks, it is a different point of view which is very interesting to watch."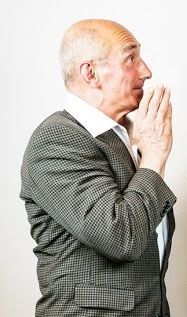 Greg Fabian
"My grandparents come from Slovakia but I grew up in New York where I became a lawyer. In the past I also used to work as a professional actor. I came to Slovakia in 1993  and work as an International Human Rights Consultant. I saw one of the first plays that the Bridgin' Drama did and then I volunteered. That's how I became an actor and the lead in the first play I was part of. It's good to see an English speaking theatre coming to Bratislava finally as it is quite popular in other capital cities around. What I particularly like about this one is that we are doing Slovak plays – and this specific play will be particularly interesting because it is great fun for us to make fun of politicians and can't get arrested for doing so. Once you get arrested for doing so, that's when I step in as a human rights lawyer :D"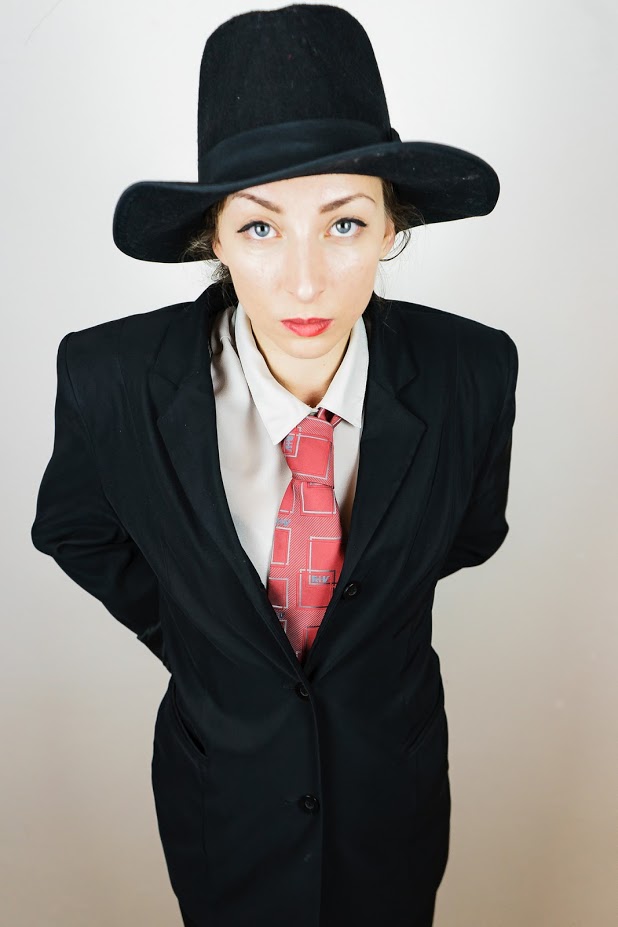 Michaela Čillíková
"I am also Slovak who came to Bratislava 9 years ago. I studied at the Academy of Performing Arts and started with alternative puppet theatre. Being a performer is a way of relaxation for me – I enjoy each piece of dancing, singing, script writing and directing. I got to know about this theatre accidently through a friend who was working here and at the time they were looking for actors so I joined and don't regret as I have met amazing people here.  This is going to be my first play in English language and it's going to be a lot of fun – come and see yourself!"
THE PERSON BEHIND THE PROJECT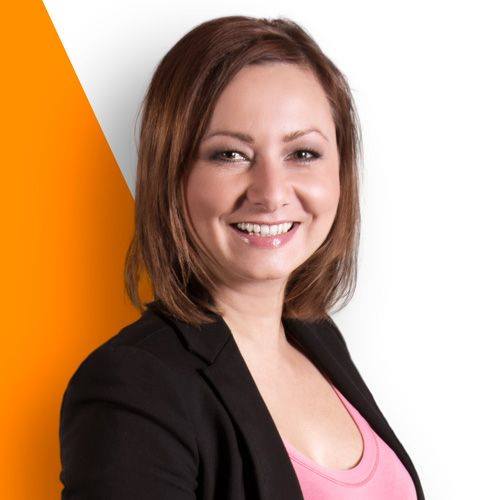 "The Bridge Language School was created 7 years ago. Me and my friend who used to work together in one language school decided to found our own school after certain years. It took us one year till we hired more people and now the language school is in full swing with 22 teachers.
The idea of having a theatre has always been around as I have been actively playing in one theatre since I was 15. It's always been close to my heart. Our first steps began with scenical readings for students, after a couple of years and a growing interest from public, we said let's try to do a regular theatre with everything it's supposed to have. Our first play was an adaptation of a Slovak theatre classic and basically it gave us the direction of what we want to do – we decided to bring Slovak classics to modern audiences, which are usually full of humour and levity." Michaela Vrábová, co-founder of The Bridge Language School & The Bridgin' Drama Theatre
DATES AND TICKETS
You can purchase the tickets on the Bridgin Drama's website.