One of the most visited shopping centers in Bratislava, full of lounge bars with river views outside. Green promenade one kilometre long enables visitors to access the Danube river foreshoreway which lives until late night and makes Eurovea a real hotspot. Not only shops, there are offices, residencies, leisure and relax components and a 5 star Sheraton hotel as well. It was designed in a way to become the new commercial heart of the city and acts as a social point in the centre of Bratislava.
LOCATION
Eurovea Gallery is located on the prime riverside a few minutes walk to Bratislava's historical centre. It is reachable on foot but of course you can use the public transport as well. "Mala scena" or "Safarikovo namestie" are the nearest stops.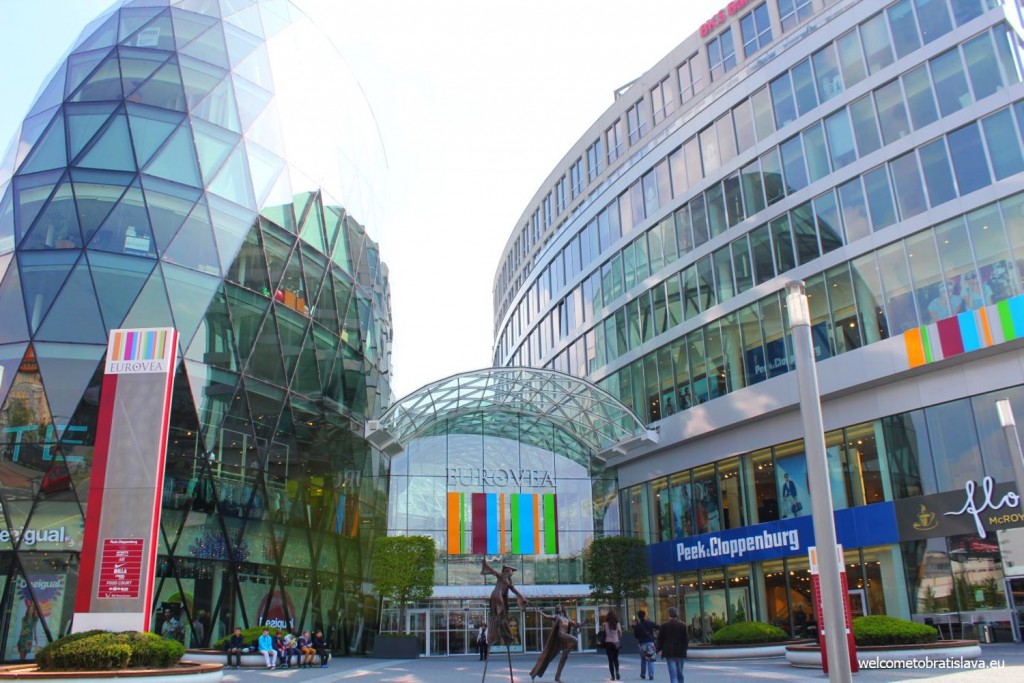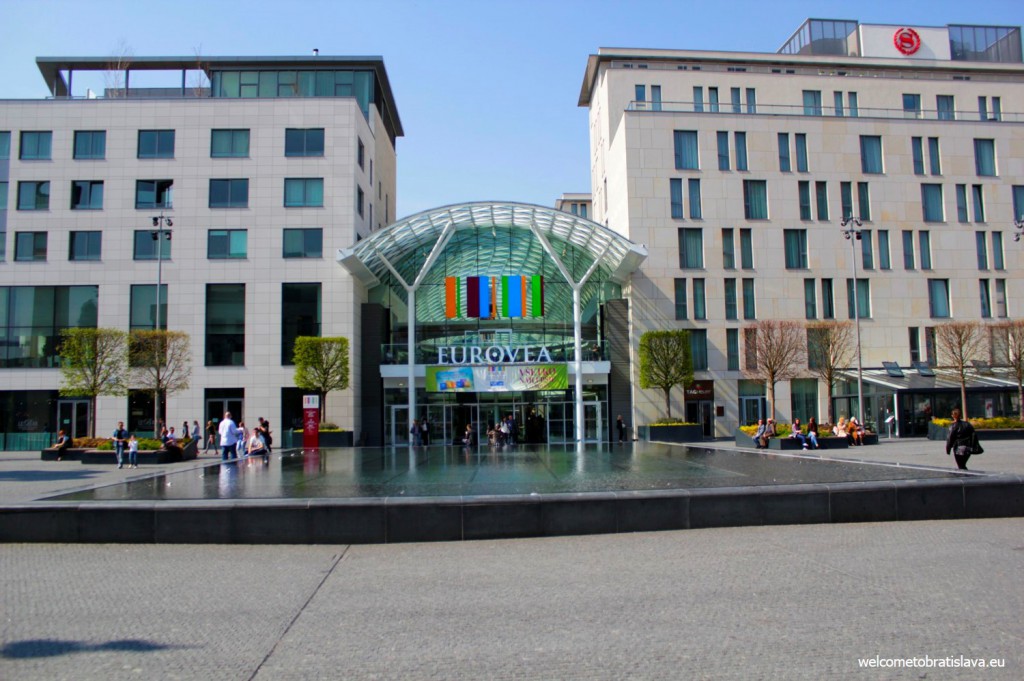 The complex includes two main buildings which are divided by a small public square. This square with a fountain overlooking the Danube river contains a statue of Milan Rastislav Stefanik, one of the key historical figures of Slovakia.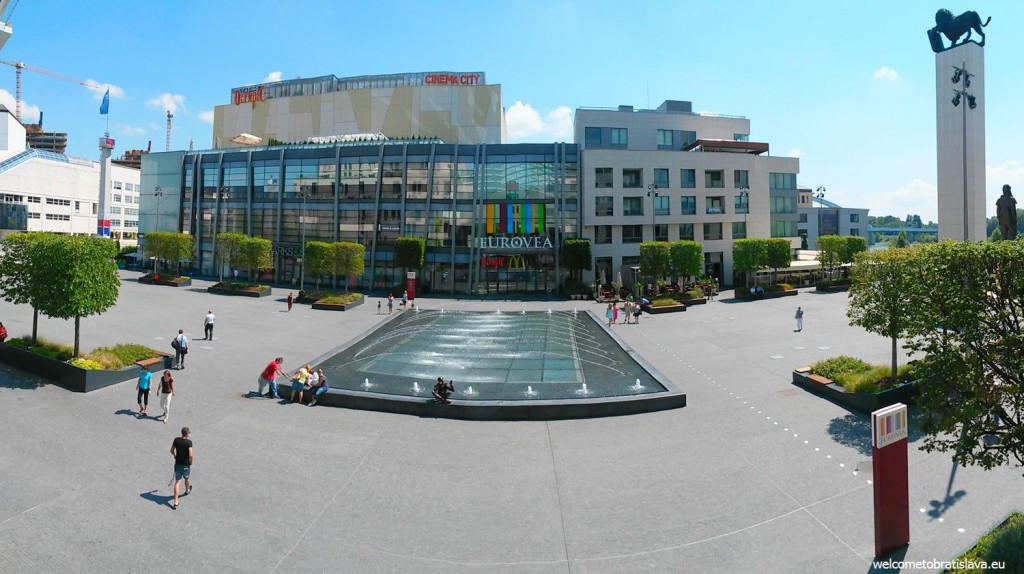 There is also a small corner cafe bar with fantastic ice cream – it is the place with a terrace next to the entrance to the second building. The building of the new Slovak National Theater is at this square, too. The whole area is very nicely designed.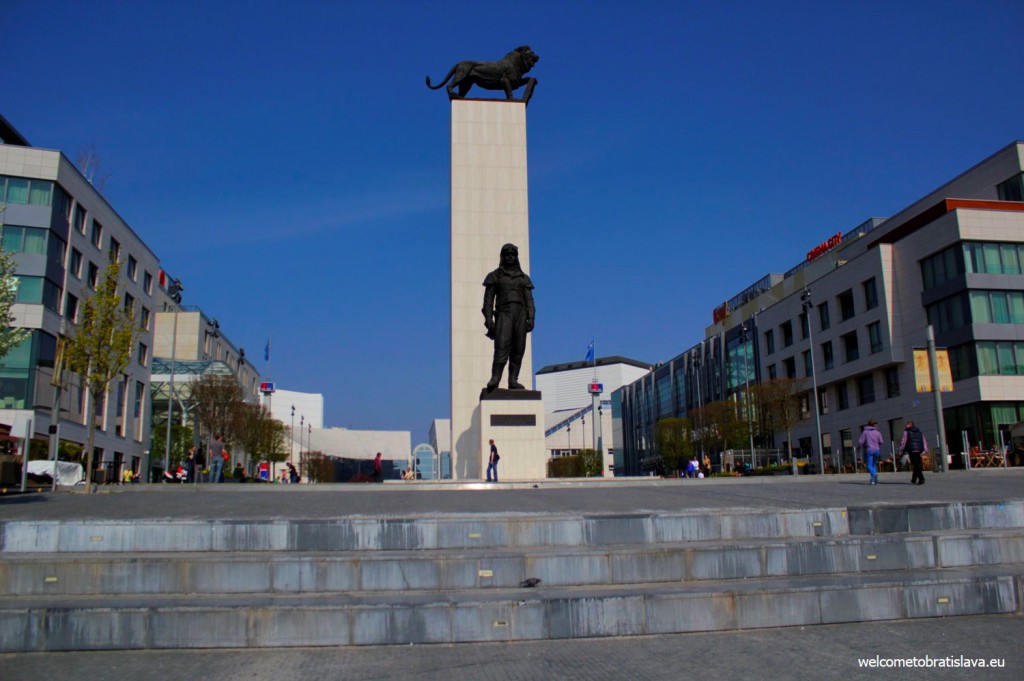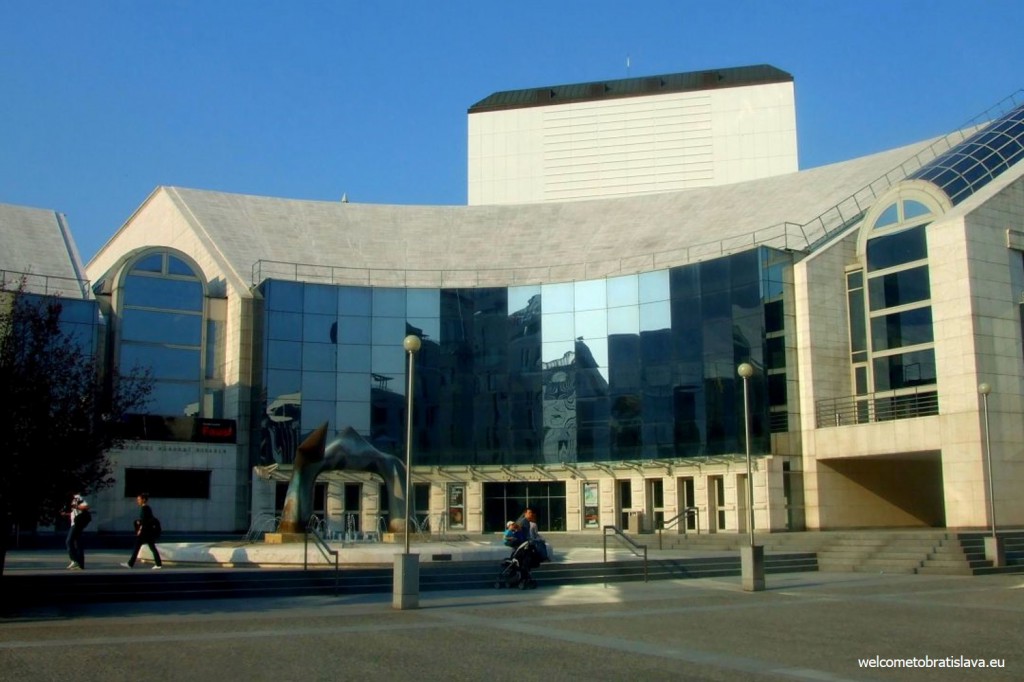 WHAT TO DO IN EUROVEA?
There's something to choose from for everyone. Naturally as it is a shopping center, you can do some shopping 🙂 But there is a lot more to do.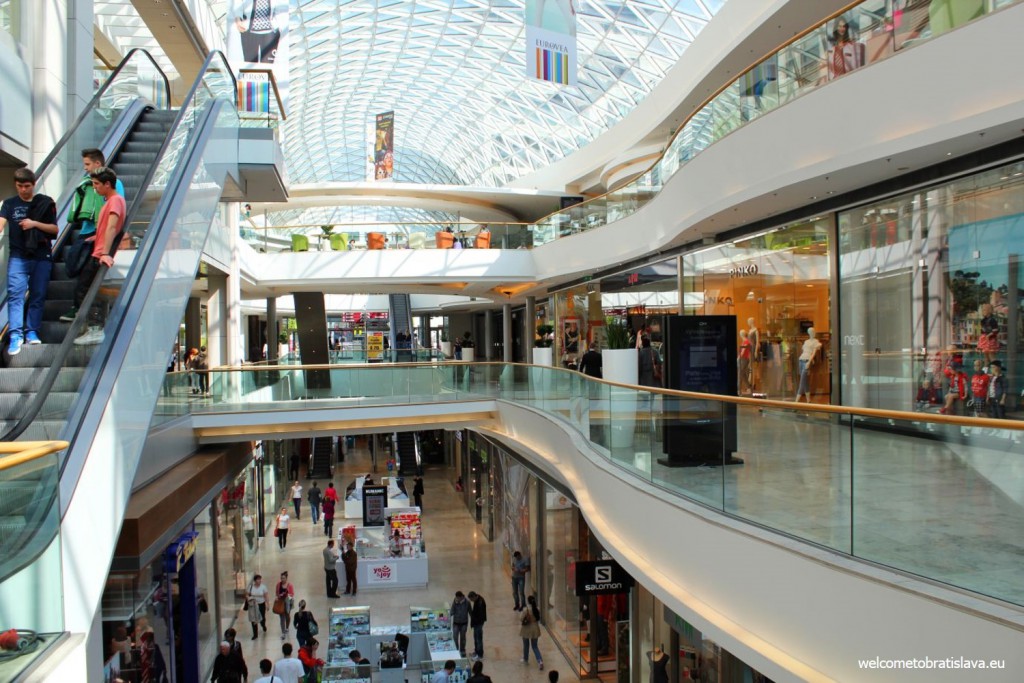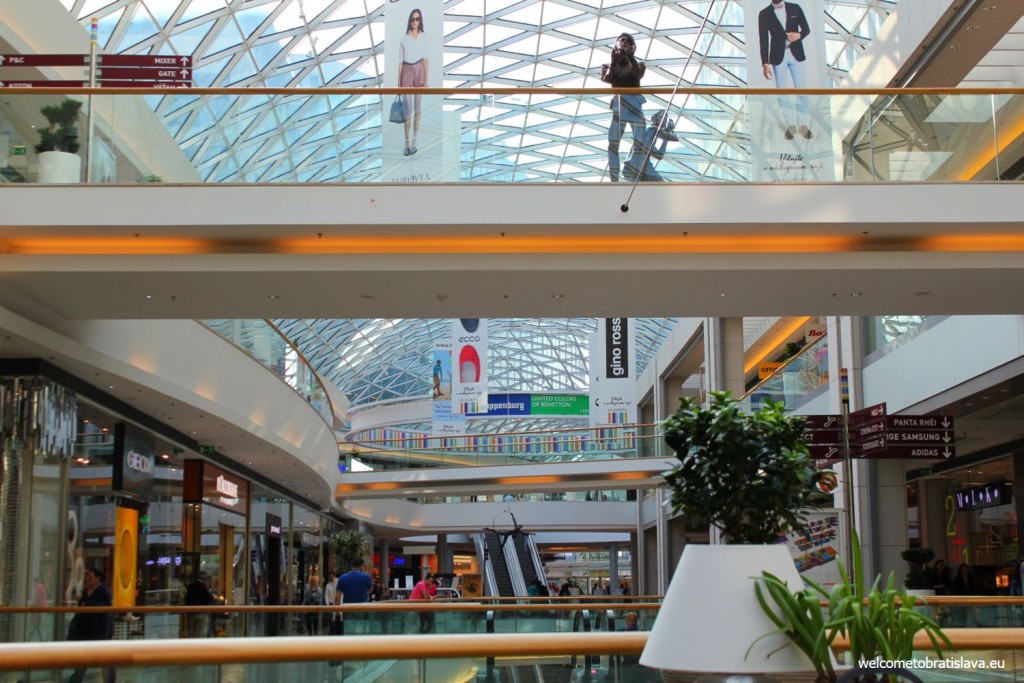 Eurovea is an ideal place for walking and leisure time activities. You can just come, lie down on the grass and sunbathe 🙂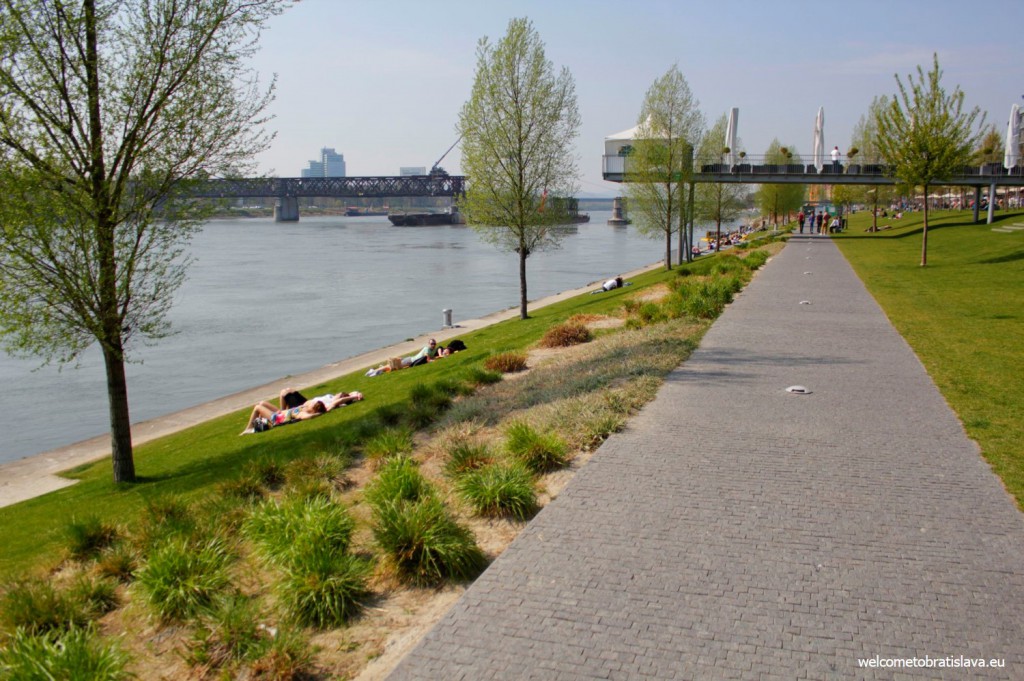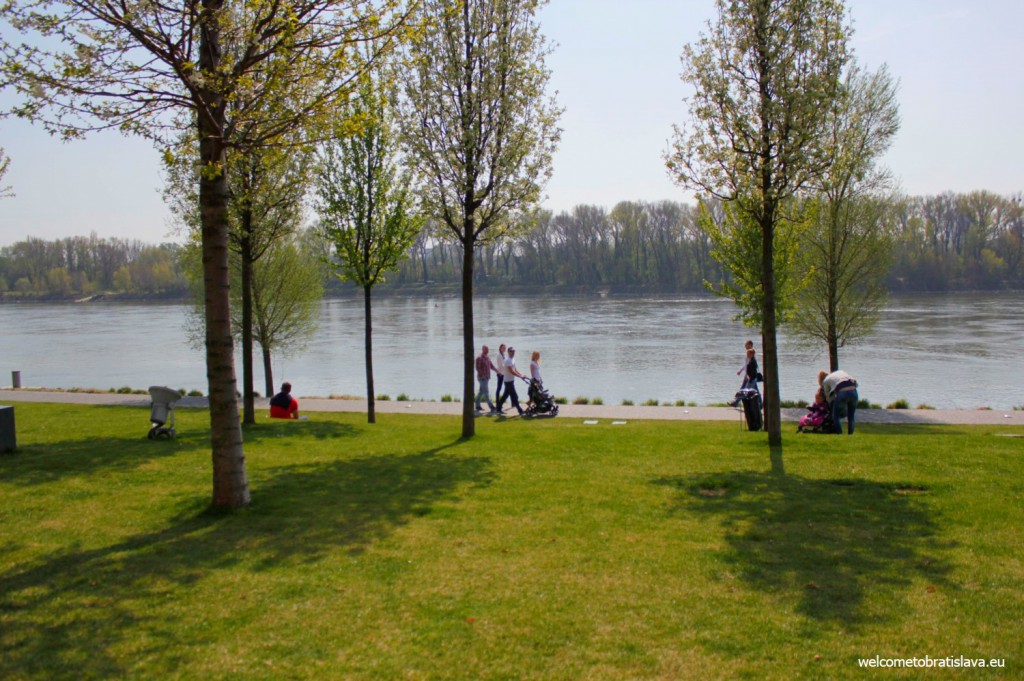 The cool thing about the green space is that there are outdoor benches that are public and you can just hang out and relax on the river bank.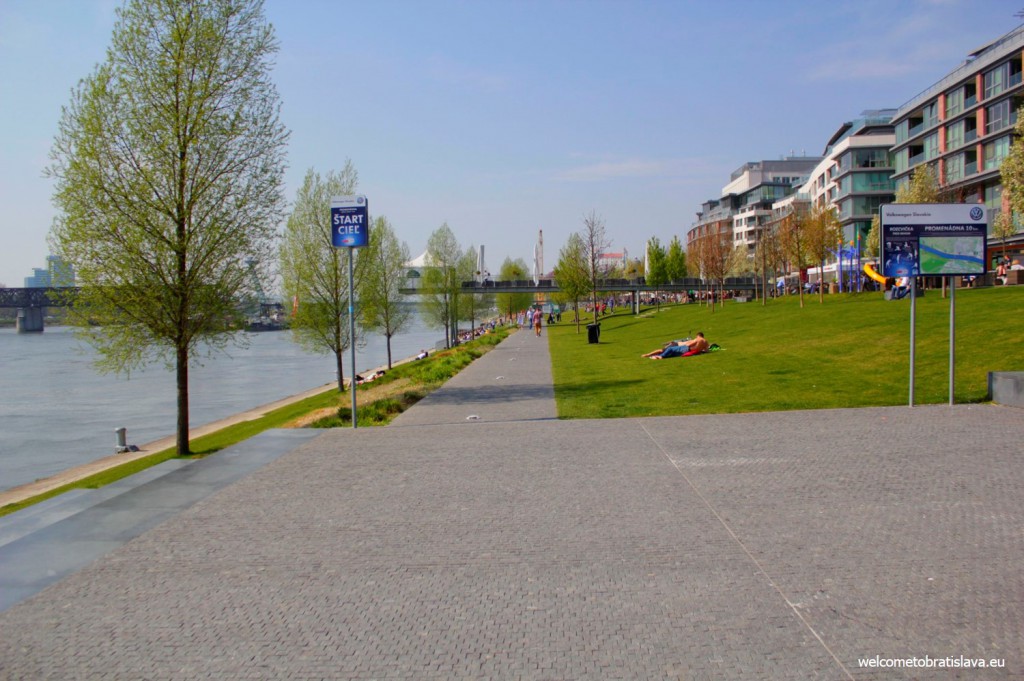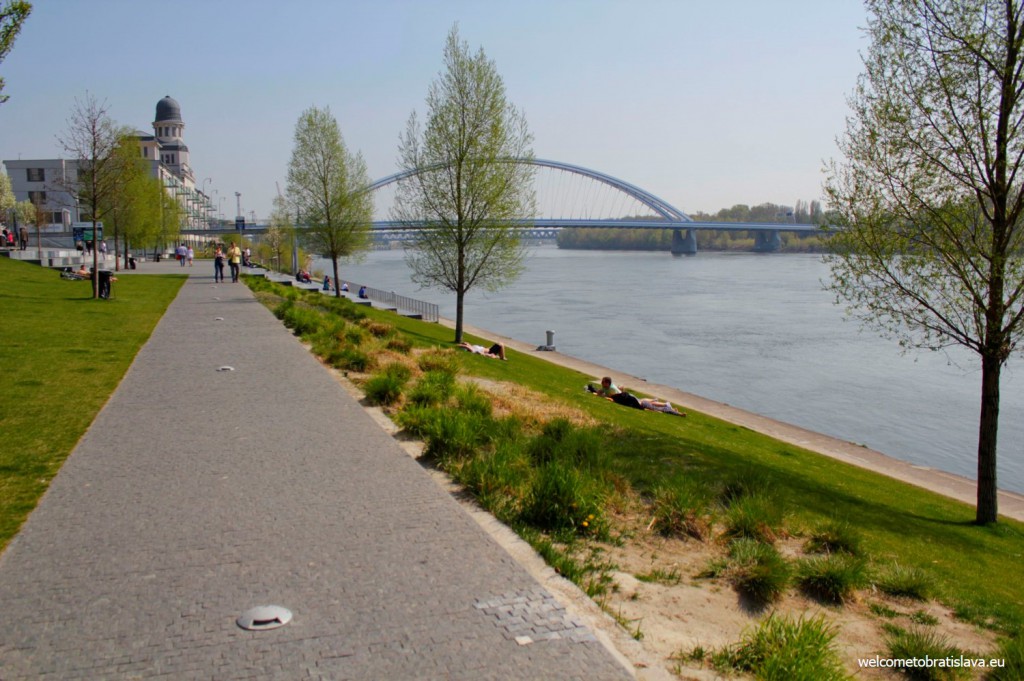 All the restaurants have terraces open in the summer so you can enjoy the beautiful view, sun, food and a cocktail all in the same time. It really does not make a big difference which place you choose – they are all pretty good and there is wide choice of food and beverages everywhere.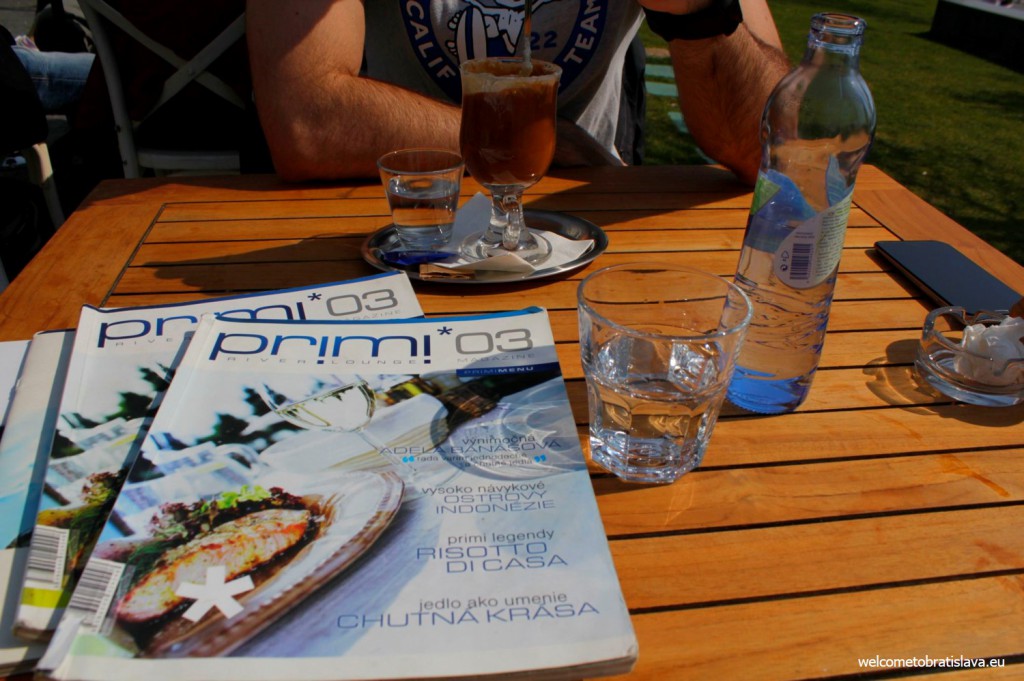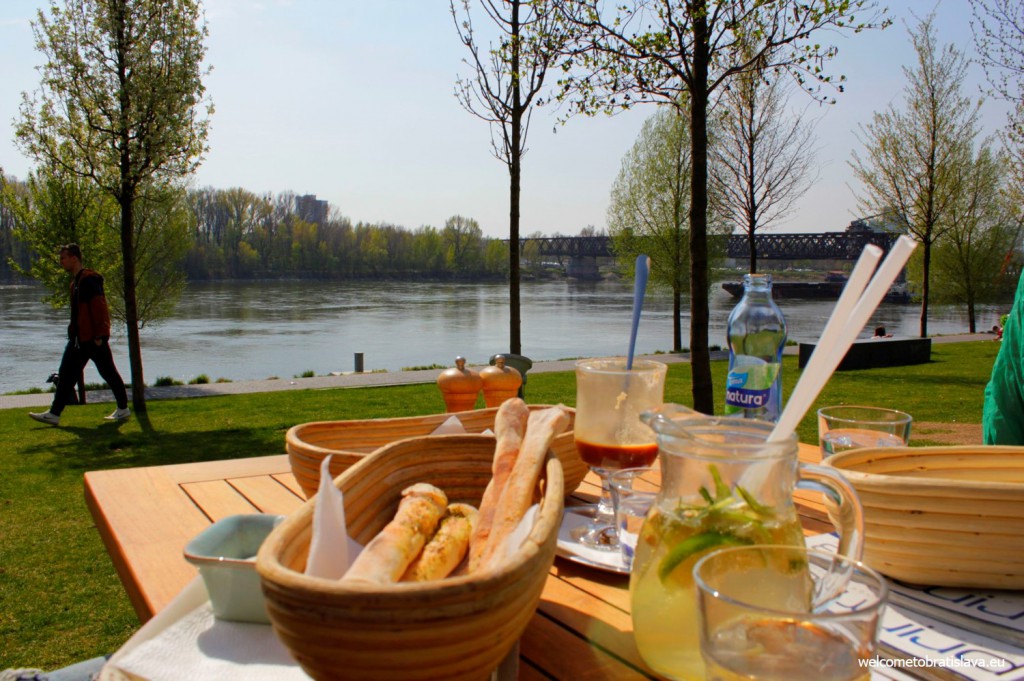 This broad promenade lives until late night. It is a beautiful place to spend an evening dining in one of the restaurants overlooking the river while watching the sunset over Danube. If you come here, you definitely will like this hang out.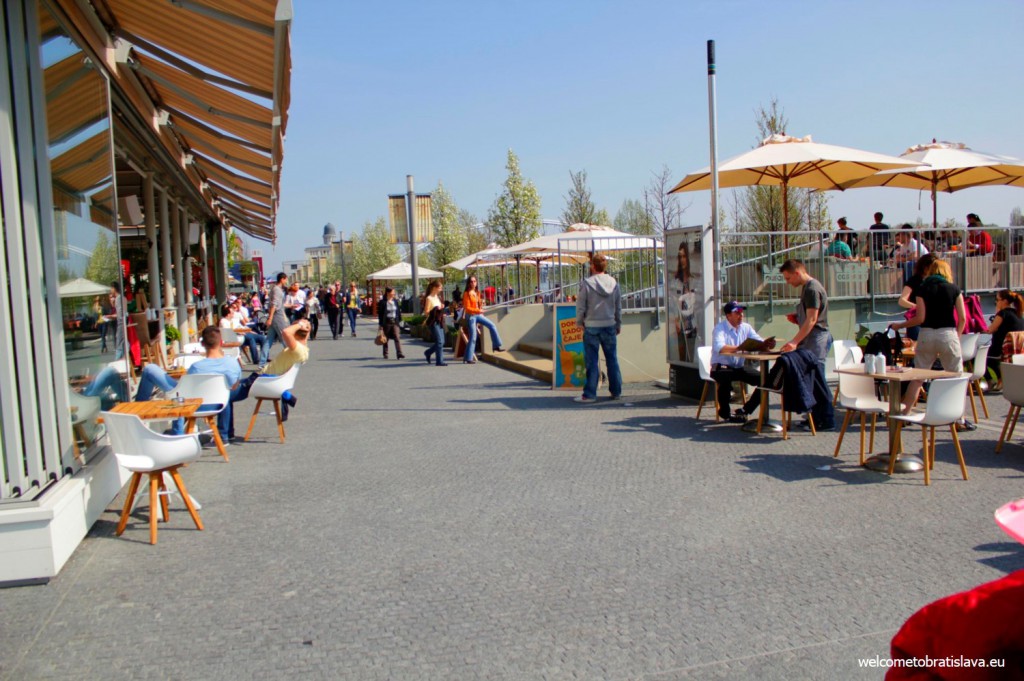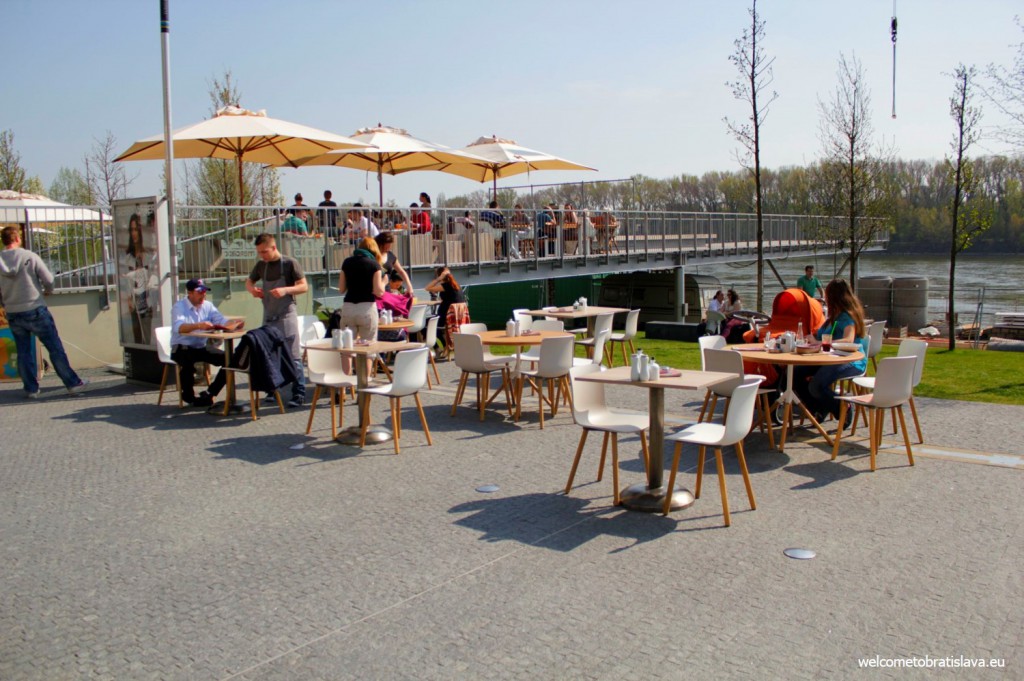 Make sure you don't miss this place while in Bratislava!
Author: Maria Kecsoova

OPEN HOURS: Shops & inside food court daily 10:00 – 21:00, restaurants vary


ADDRESS: Pribinova 8


CONNECT: Website, Facebook


MAP LOCATION: