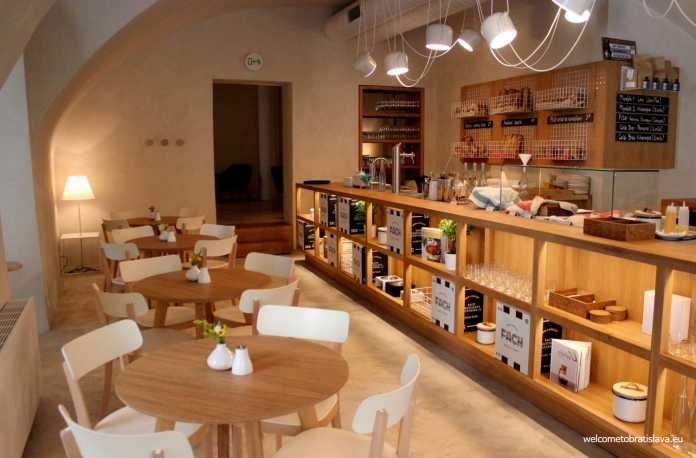 A bistro with specialty coffee and its own traditionally baked bread, a natural restaurant, a juice shop and a place for drinks in the evening. FACH is simply a "4 in 1" spot serving breakfast, lunch, dinner, coffee and drinks, and has become fairly popular. Its concept supports local ingredients and seasonal and region-oriented cuisine. And, one of its head baristas is the World AeroPress Champion. Expect anything but ordinary!
LOCATION
FACH is located in the heart of Bratislava on the busy Venturska Street. You will find it thanks to its big glass windows. There are two doors/entrances. One is for the restaurant part where you can dine, the other one leads to the juice shop where you can have healthy cold press beverages, salads and desserts.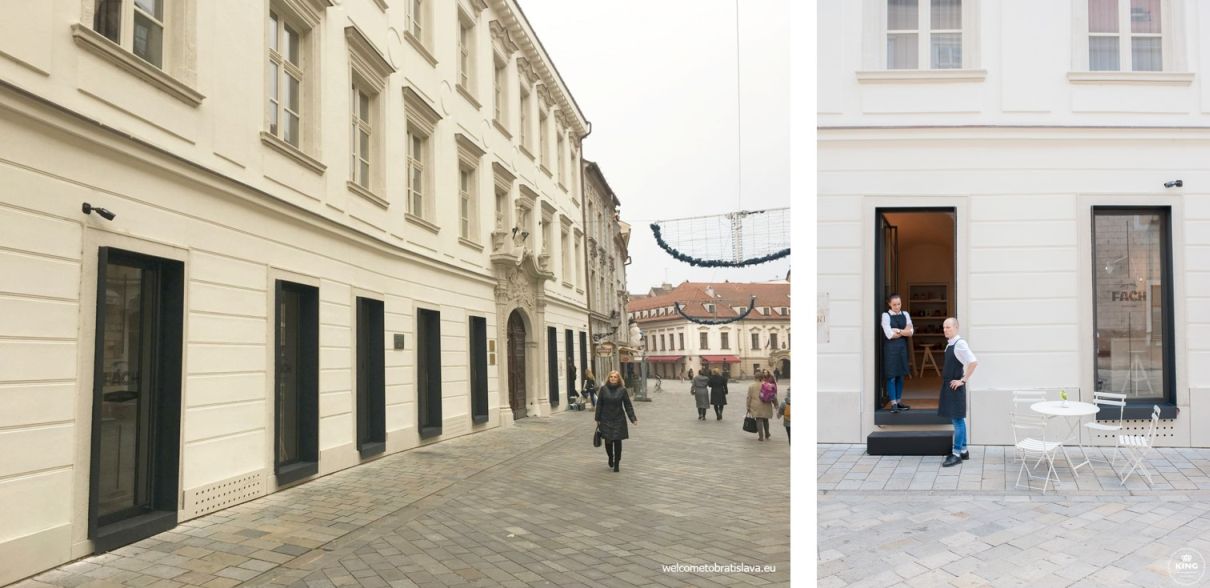 (source: Little King)
INTERIOR
The simple, yet stylish interior always makes us feel overally cosy here. We are indeed big fans of the clean, casual and in the same time elegant combinations styled in the Scandinavian design. In the end, you don't need excessive furniture or accessories. It's the food that you come here for.
Walking in, you will find yourself in a smaller room where the main bar and the bakery part are located. Moving right, you will come to their biggest room with more seating available. That's the ideal part for working remotely with your laptop.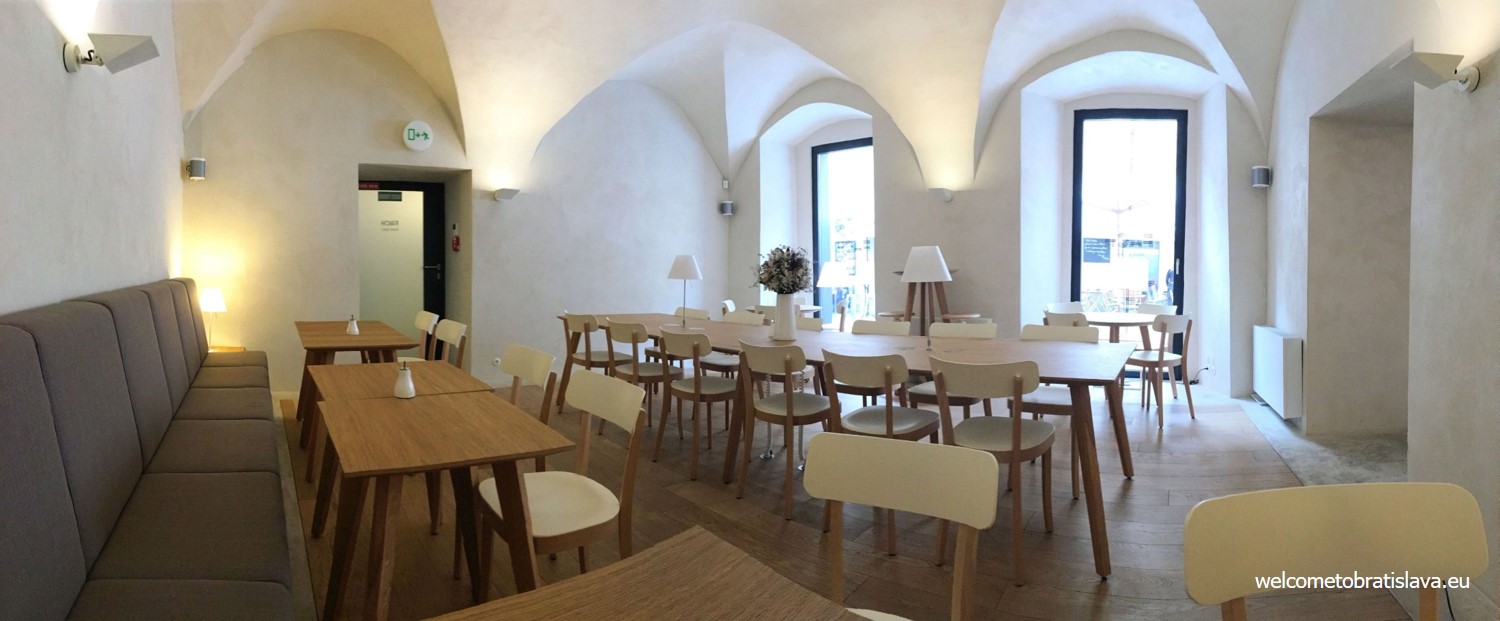 In the very back there is the last, third room. It is a bit darker and has sofas and lower tables to offer. That part is great for dates or sipping your favorite drink while having a cake, as it's a bit uncomfy to dine at the small tables. The main kitchen is just behind that third room. You will need to pass it to get to the lavatories.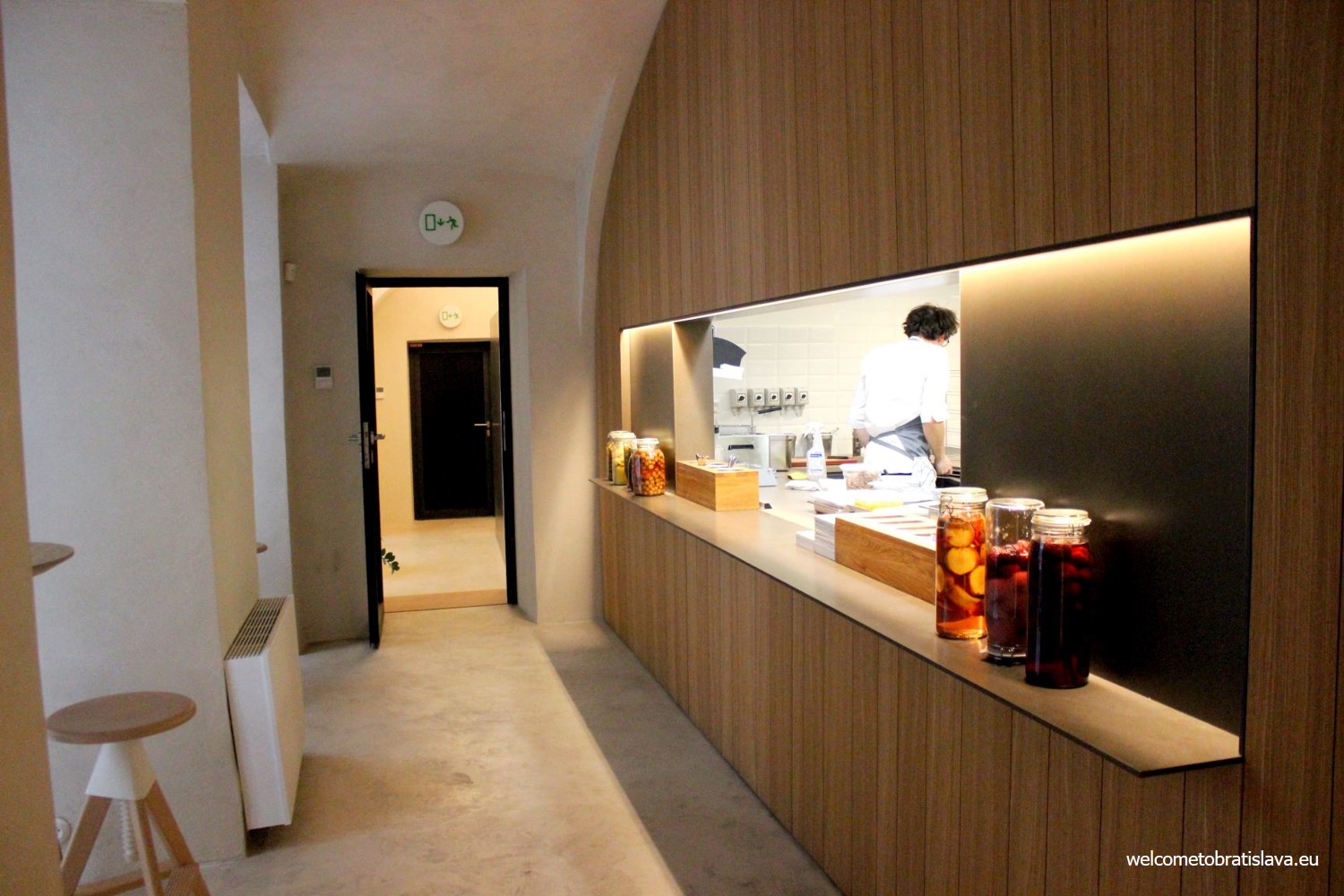 When passing the kitchen and turning right, you will reach the FACH Restaurant, with a focus on natural cuisine and several courses long tasting menus. It is seated in the beautiful baroque styled Mozart house with a gorgeous glass-topped atrium with real trees. Advance booking is necessary for the restaurant.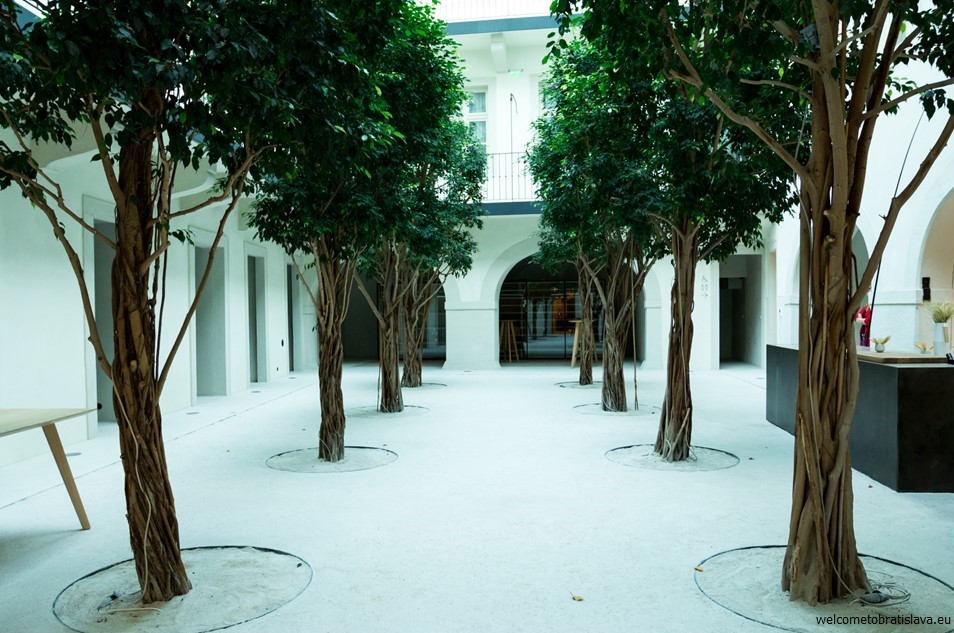 WHAT TO HAVE IN FACH?
Simple dishes which are full of strong flavours. This is how the cuisine in FACH has been defined by its former head chef who returned to Slovakia after working in various Michelin starred restaurants abroad. The chef had changed since but the concept stayed.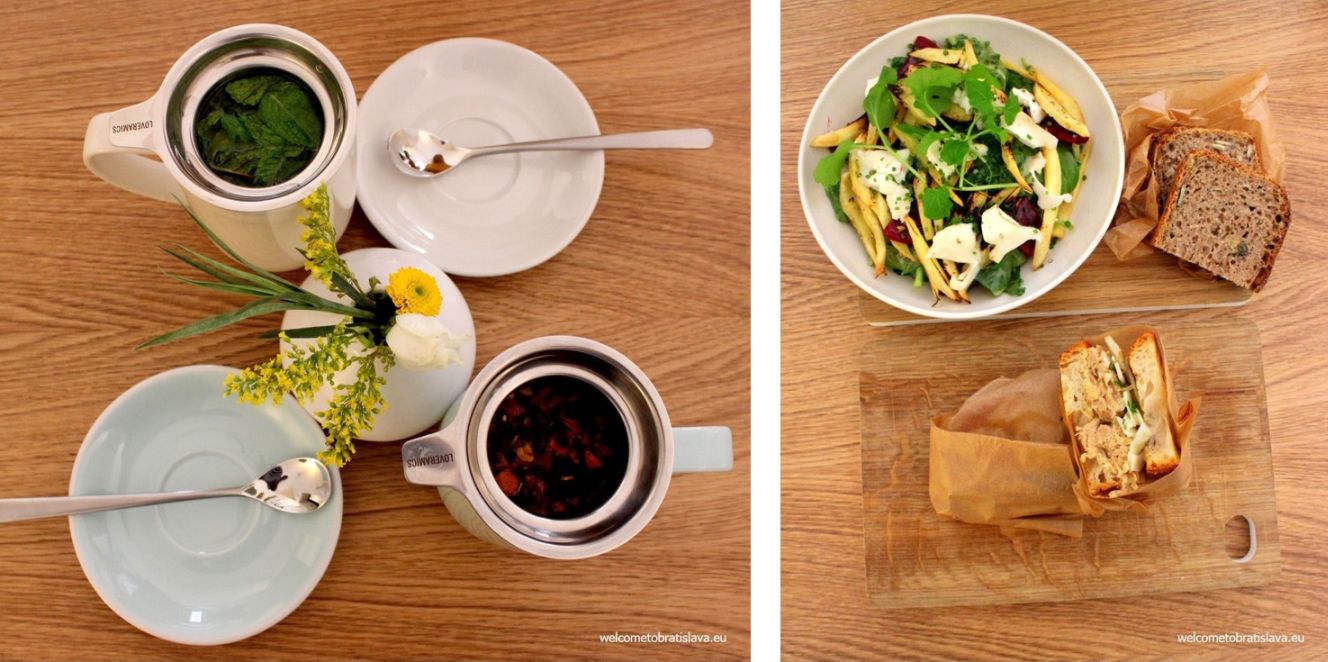 Snacks, soups, salads, sandwiches as well as warm dishes are in the offer. The menu changes seasonally and is usually inspired by the roots of our traditional regional cuisine. The minimalist serving is what Lukas, the former head chef, learned while working in Sweden, along with bringing authenticity of flavors to all his dishes and it is still one of the principles here. Uniqueness with style is what you will get on your plate.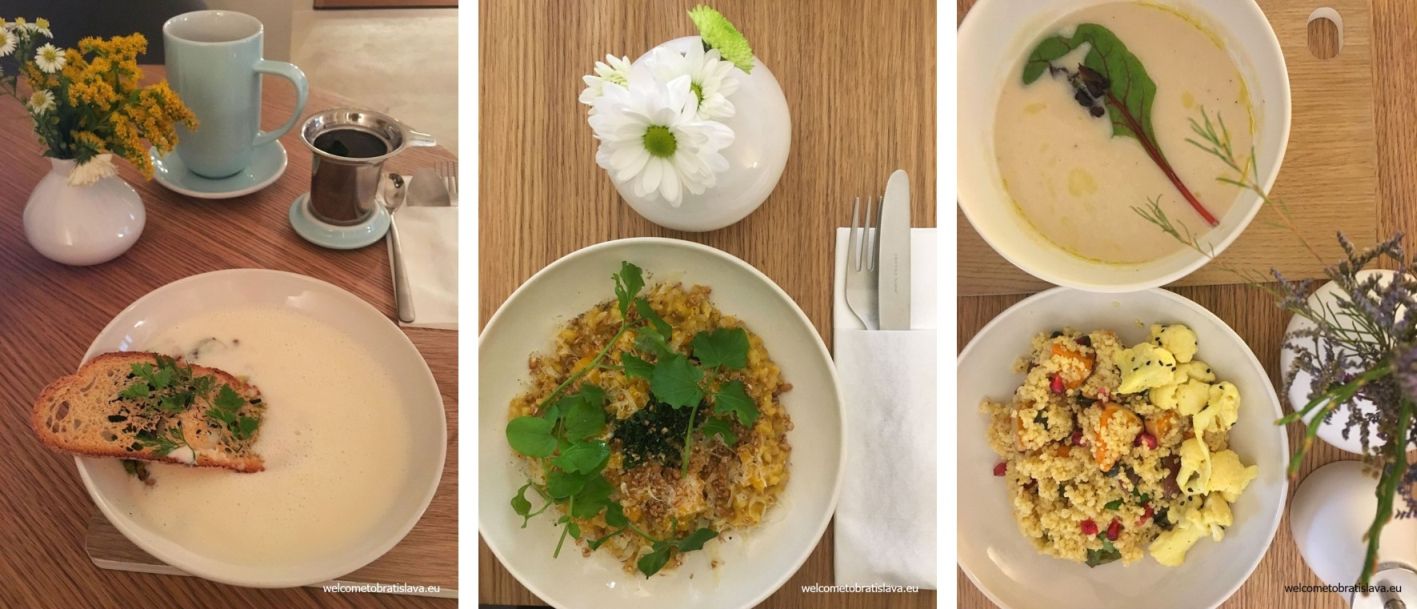 Tasty breakfast is another good reason to visit FACH. The options are not too wide but everyone will find something delicious:)
The selection of cakes is not super wide. But once you try them, you will understand that in this case, "less is more" is a valid fact. The cake offer rotates regularly as basically all of the menu items do. Their crunchy oat cake with blueberries has become love on the first sight (and taste). We also recommend to try the sweet lemon bread.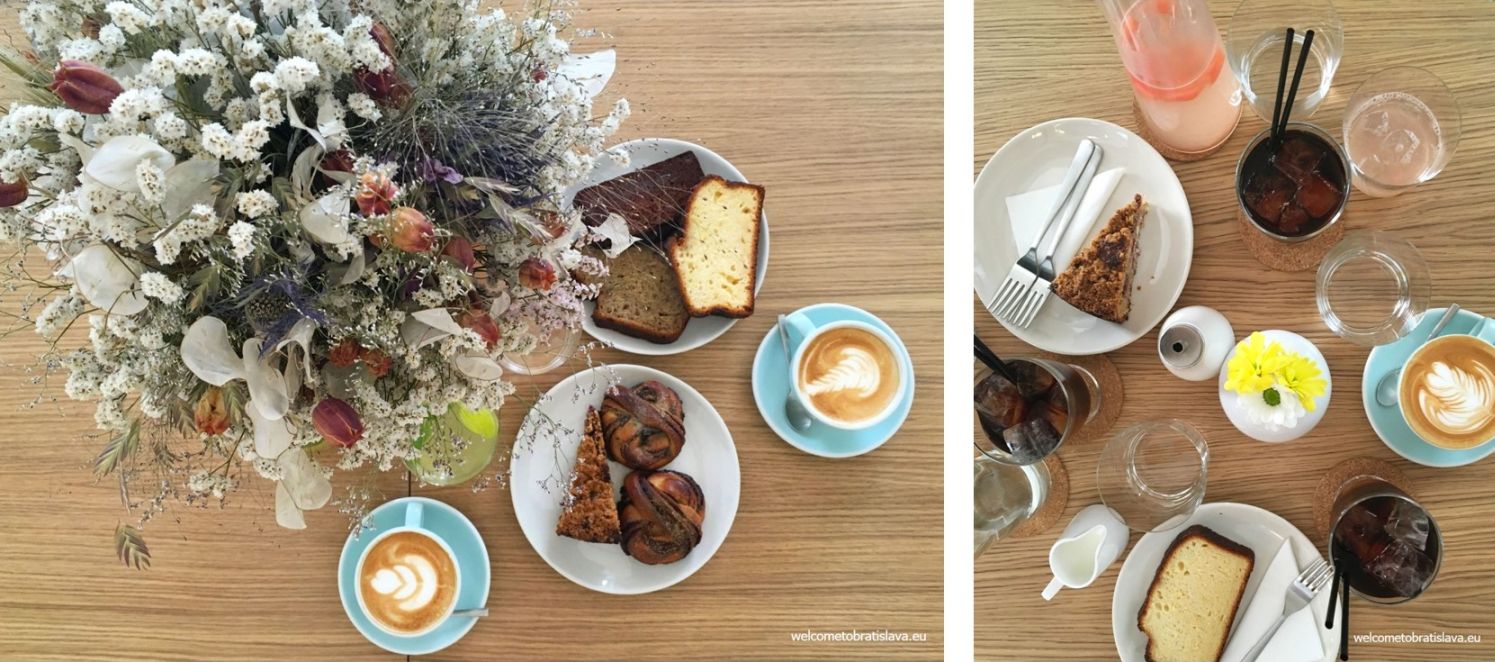 SOMETHING FOR COFFEE & DRINKS LOVERS

Specialty coffee from various local and international roasters is served by skilled baristas. They also have their own signature coffee drinks. You can ask for a classic espresso, cappuccino or flat white, but they also use alternative techniques as AeroPress, V60 or Chemex. Soy or spelt milk is available upon request as well. Needless to say that you will enjoy a real coffee experience here as one of FACH's head baristas won the World AeroPress Championship. Our new favorite is the "cold drip with milk" (picture on the left). It is both refreshing and gives you a proper energy boost.
Do you like hot chocolate? In FACH they only serve one type (dark chocolate) but it is definitely worth of trying. It is served with small cinnamon cookies which complement the hot beverage perfectly.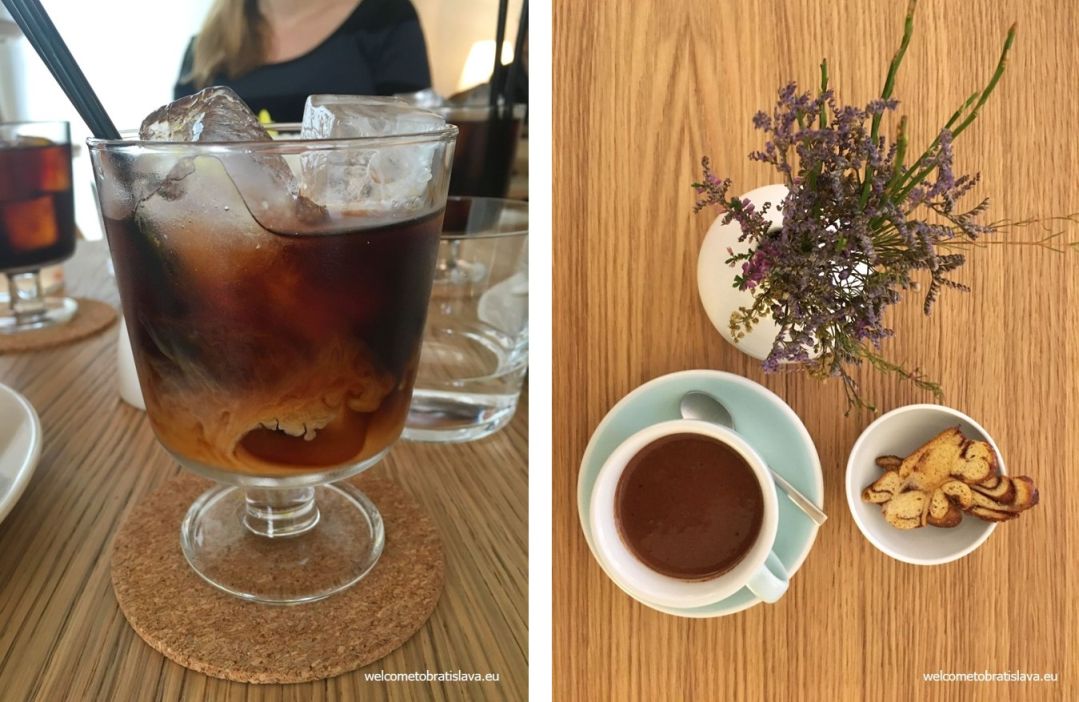 In winter time, make sure you try their warm lemonades which are super tasty, full of fruit and will warm you up perfectly.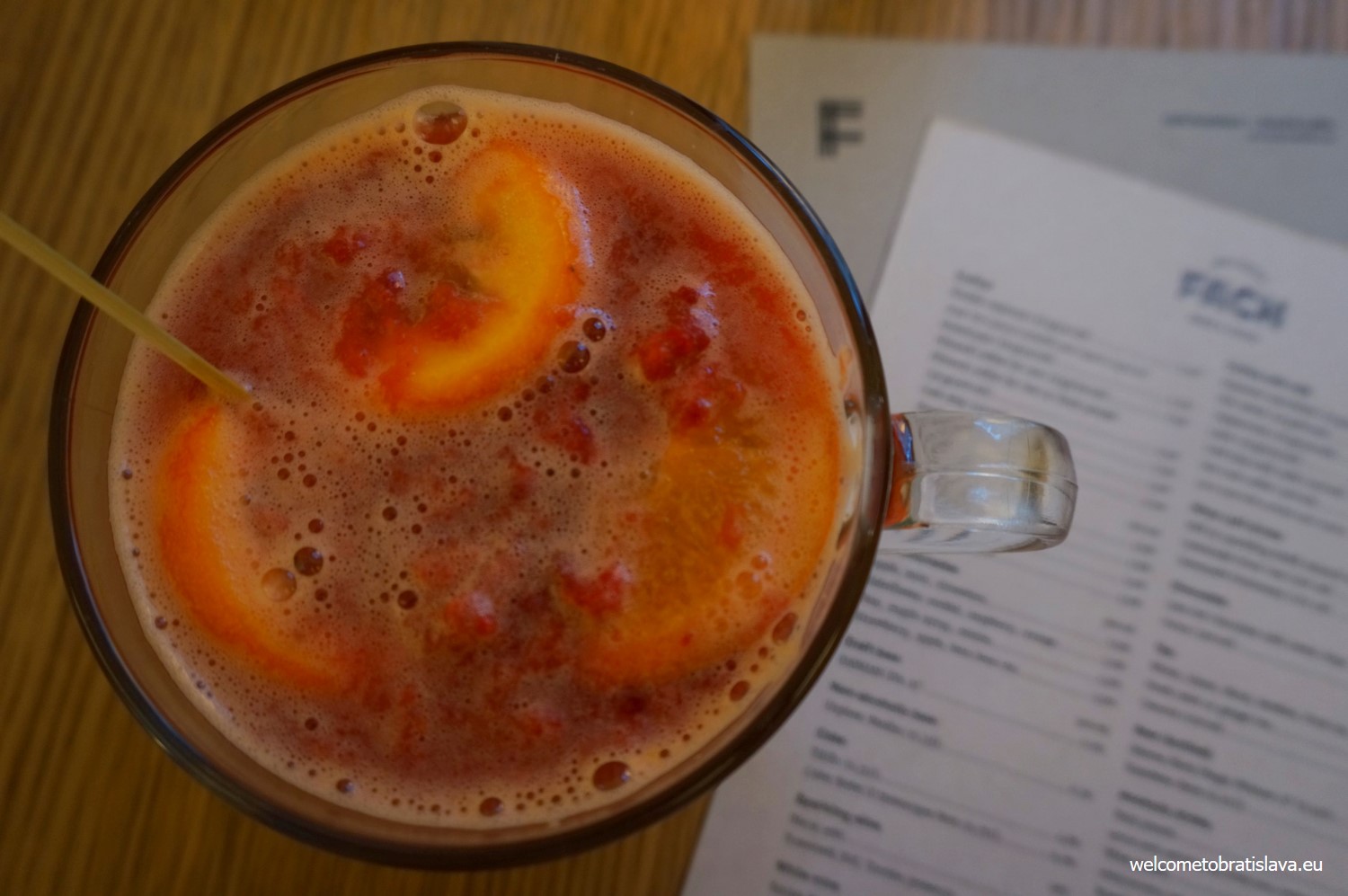 THE JUICE SHOP
With a separate entrance, there is a Juice Shop right next to main bistro part. You can stop by to get cold pressed juices, many kinds of nut milk and healthy energy boost beverages. They also have fresh salads, soups, hummus snacks and chia puddings. Everything is available for a take-away. Or, you can choose to sit at the next-door bistro part. They will gladly bring your bought portion there for you!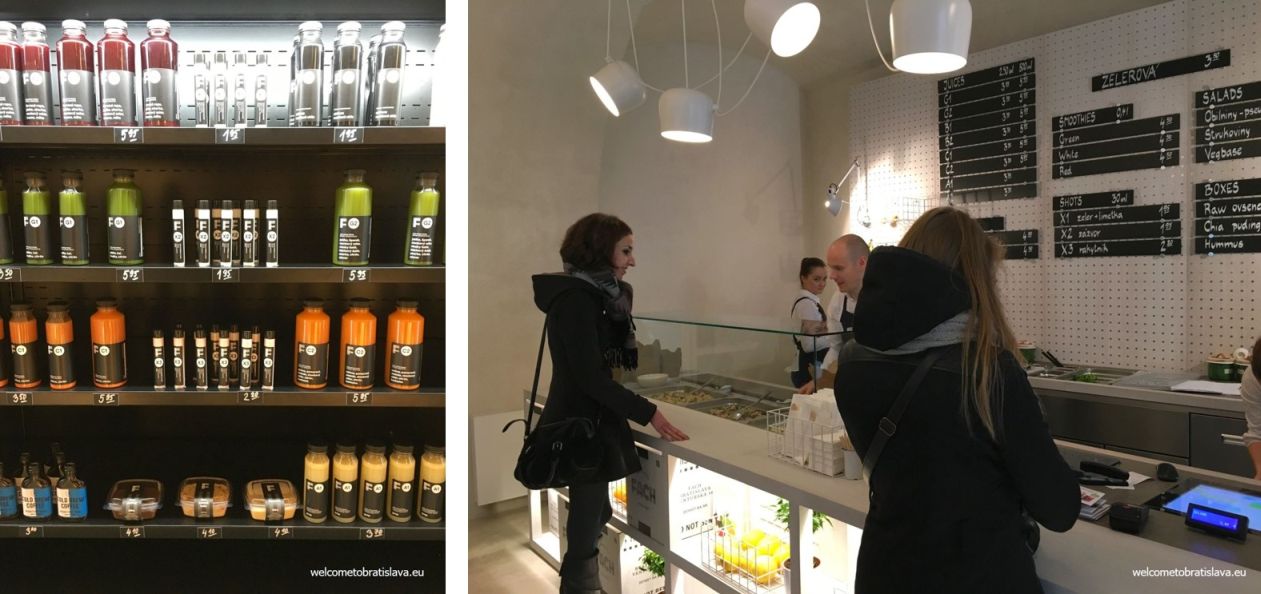 Author: Maria Kecsoova

 ADDRESS: Ventúrska 10


 OPEN HOURS: Check their FB page


CONNECT: Webpage, Facebook


 MAP LOCATION: