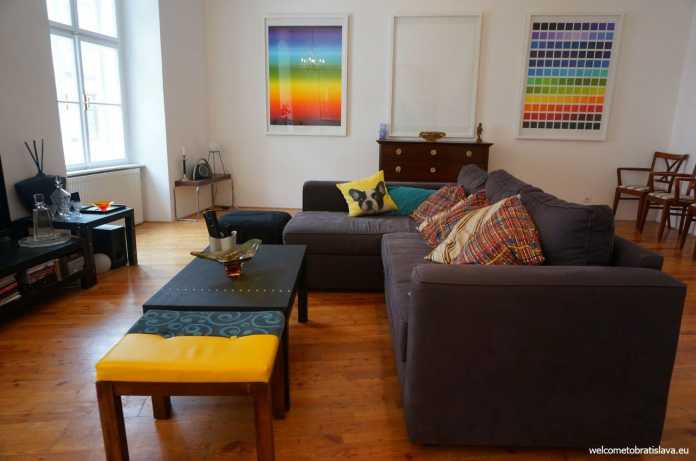 Ever wanted to visit the home place of an actual artist? Now you have a chance! Flat gallery is indeed the home of a man who installed a gallery in his flat's interior. An unconventional concept inspired by galleries in Berlin, contemporary art works displayed and social events held. This is what you will find in the Flat gallery :)
LOCATION
Flat gallery is seated right in the heart of our Old Town, in the thinnest street of Bratislava – Baštová street. Following it, you will get to the colorful Kapitulská street which will lead you to the St. Martin's Cathedral.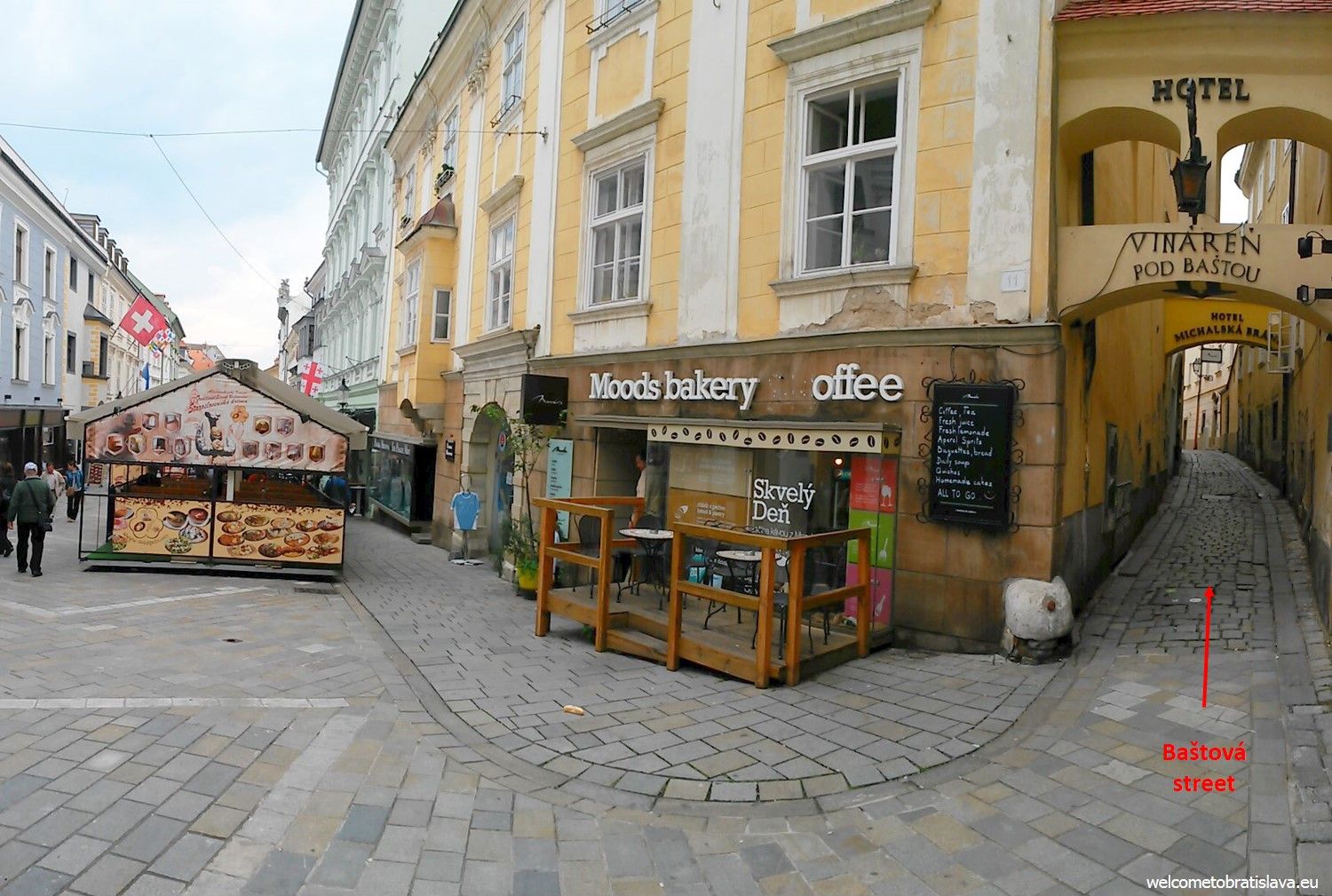 The entrance to the gallery will be right by your left side – behind the first wooden door you see. You will literally need to ring the bell to let the owner, Andrej, know of your visit, as he will need to come and pick you up. It is a FLAT gallery where you are heading, so by now it should not be surprising for you anymore :)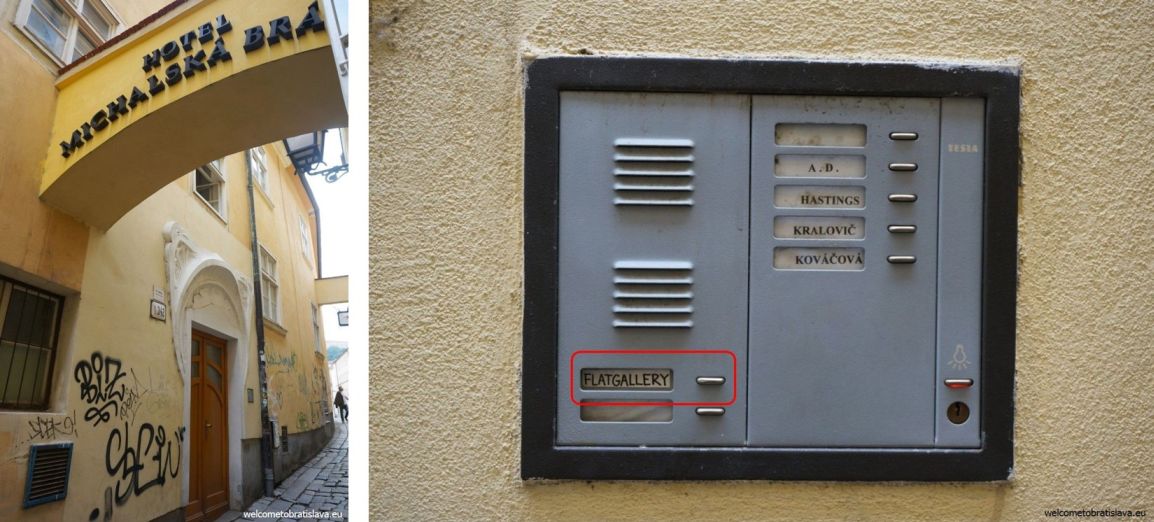 Based on the thin street, you would not guess how big the flat is. Each room is quite spacey, especially the living room. But we'll get there :)
WHAT TO SEE IN THE FLAT GALLERY?
The gallery takes place only in one part of the flat – in 3 rooms. There you are more than welcome to look around and talk to the owner. His dog, Cesar, will greet you the moment you walk in – it is a friendly dog which you don't need to be afraid of (he does not bark) :)

Andrej, the owner of the flat and the gallery, is an artist by heart that studied history with specialization on architecture. He is familiar with the artistic society and knows the people who still study or have already graduated from art schools. He regularly visits their studios and depending on which works he likes, he chooses to display them in his gallery.

Different genres are exposed here – from paintings, graphics and water color to video. The exhibitions change each two months and you can purchase most of the works.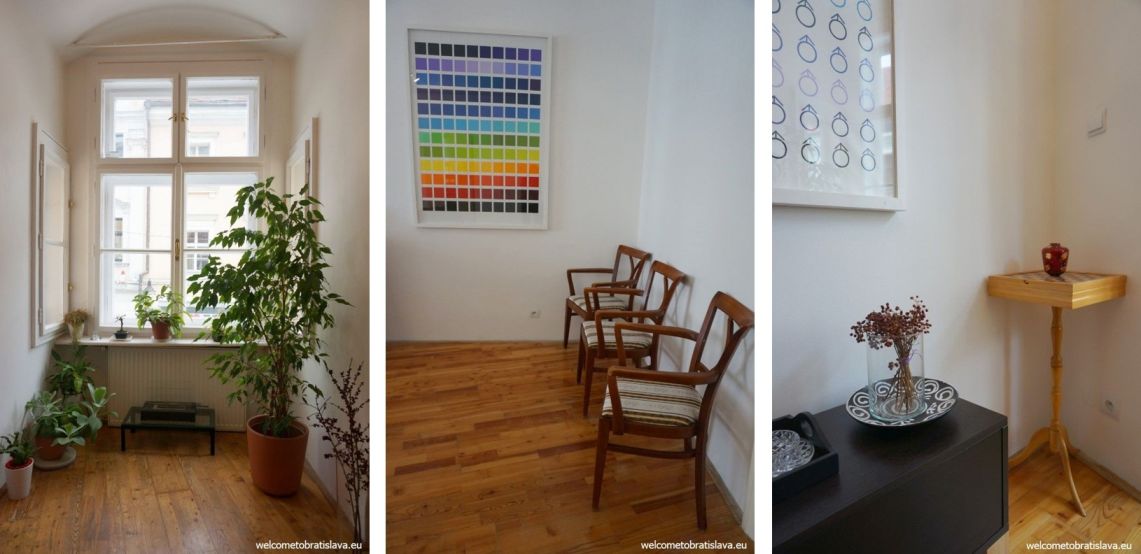 Wooden floor, white walls, high ceiling and big windows with the view on the busy street of the Old Town (Michalská str.) make you feel very cozy there. Andrej claimed that the flat is great and he does not mind the noise coming in from the streets, but he can get annoyed when street musicians play the same songs each day under his balcony. Well, everything has its pros and cons :)

Andrej aims to put young talents in the spotlight, that's why he exposes works created by young local artists. His ambition is to attract the attention of foreign authors in the future as well.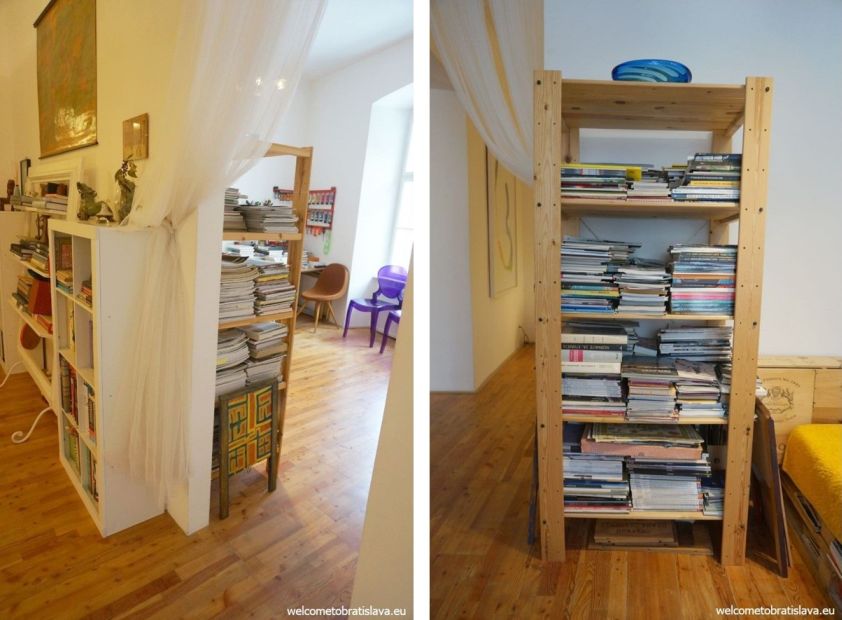 We were really curious about how he came up with the idea of having a gallery in his own flat. We found out he got inspired by Berlin and New York – apparently there it is quite a standard to have a gallery at own home. Plus, as he works from home, it is very convenient for him.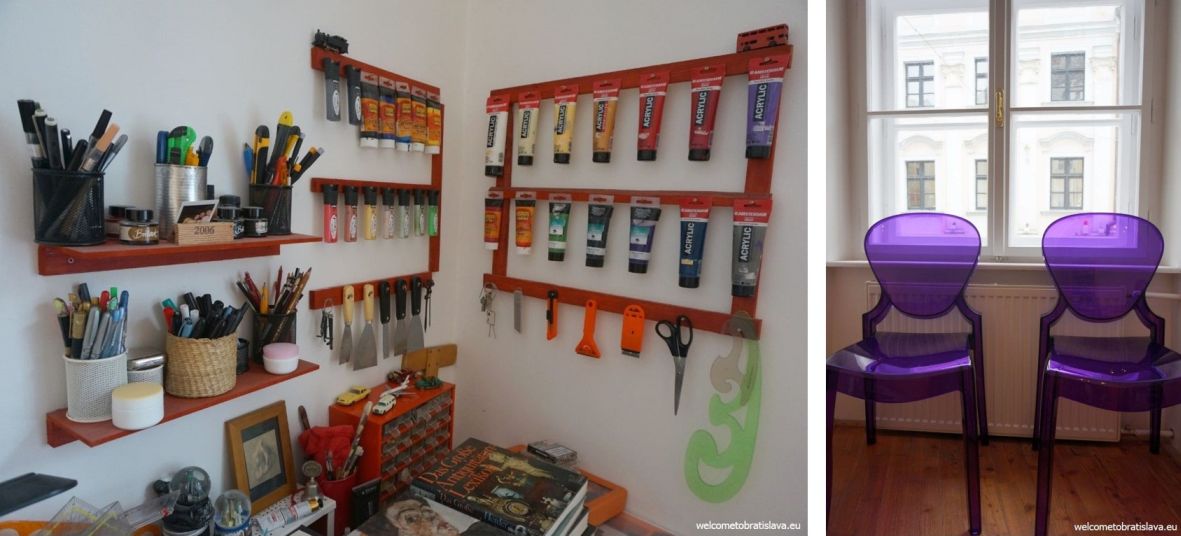 The advantage of this gallery is, as he says, that thanks to knowing the artists whom works he exposes, he knows the very details of each piece and can explain its background and tell you something about the author, too. It's a different approach from what you are used to get in the standard galleries, isn't it? :)

He speaks English very well so you don't need to worry that you would not understand what he says. So if you have some free time while walking in the city center, you can try to ring the bell on Baštová 1, most likely he will be home and welcome you at his place with a smile :)
Author: Maria Kecsoova

OPEN HOURS: Daily 14:00-20:00 – but you can try to ring the bell other times as well, if the artist is at home, he will let you in :)


TICKETS: free admission


ADDRESS: Baštová 1


CONNECT: Facebook


MAP LOCATION: