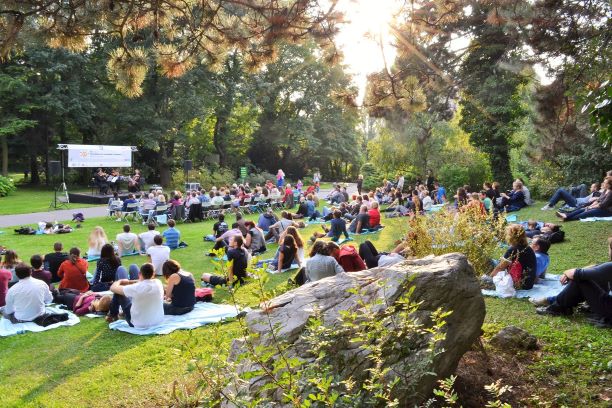 What's better than spending a warm summer evening outside with friends, food, drinks and live music? One of the highlights of summer in our capital is the many free music concerts happening in its streets, squares and city parks. Check out our top picks for this year's free summer outdoor concerts in Bratislava and enjoy beautiful music of various kinds!
SWING DANCE IN THE JANKO KRAL CITY PARK
A regular event held in this park is called Swing Dancing and these events occur each even Thursday. Join a summer swing social dance every Thursday from 6 pm near the big fountain. Bring a blanket and some snacks and enjoy the great vibes under the sky with swing music! Admission is voluntary.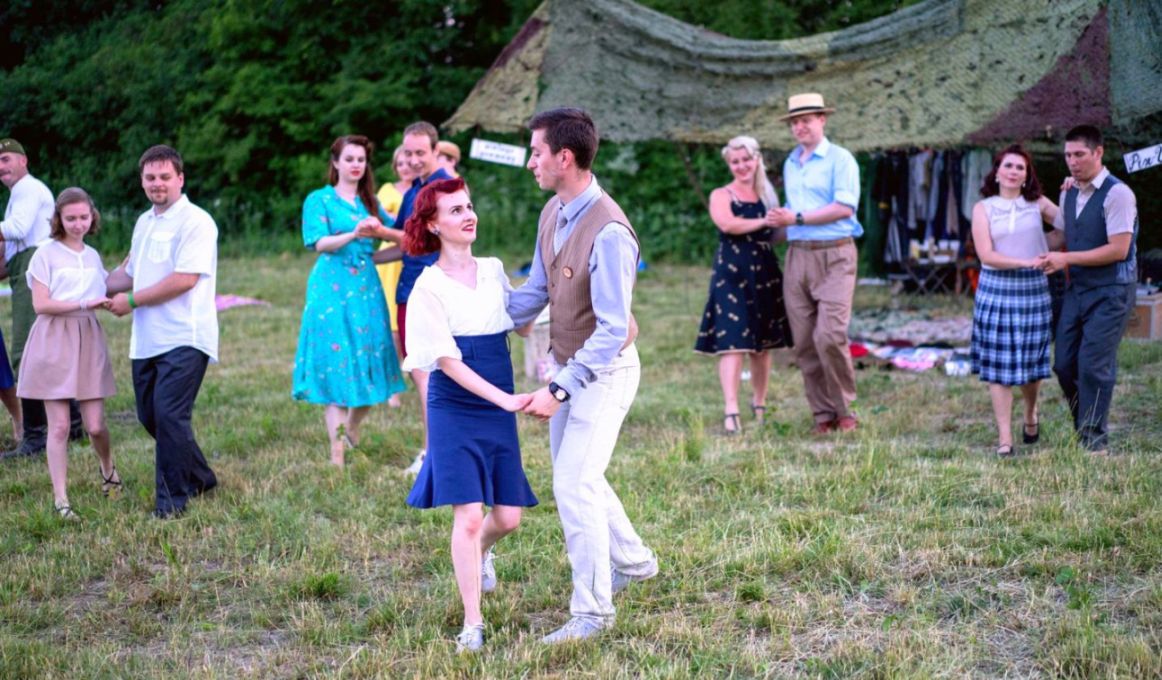 (source: B-Swing)
CHAMBER MUSIC IN THE BOTANIC GARDEN
Attractive concerts of chamber music are organized in the romantic environment of our Botanic Garden over the summer. No admission. Dive into the melodies of jazz, chanson and world music in piano and guitar. In the event of bad weather, the concerts are not held.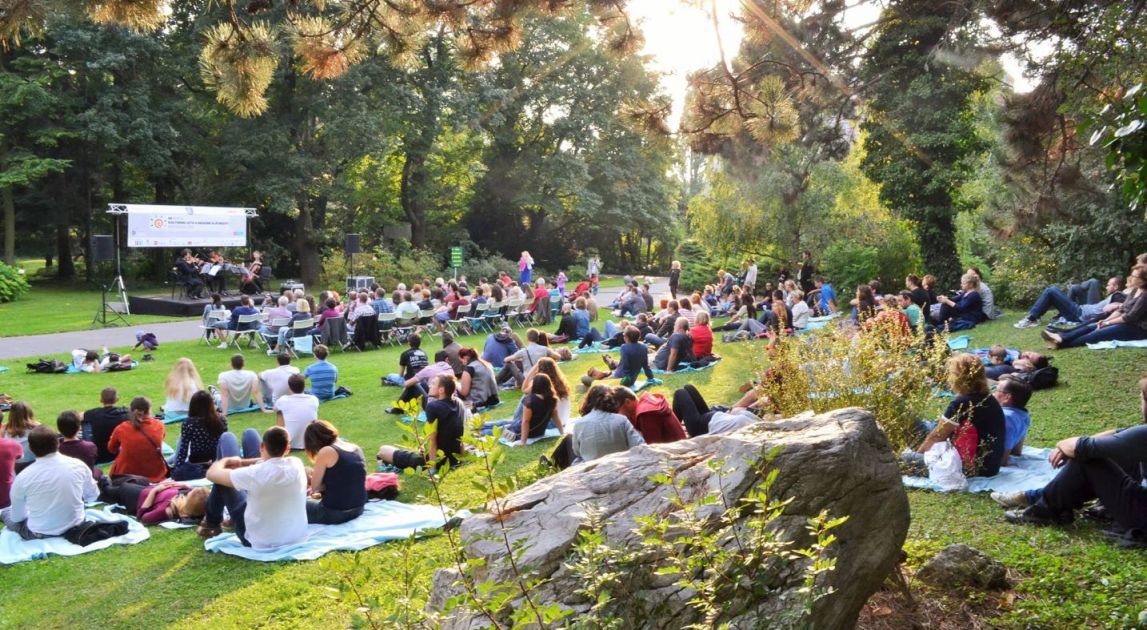 (source: Kamel klub)
OPEN AIR CONCERTS NEAR THE ST. MARTIN'S CATHEDRAL
Each Tuesday in July 2019, traditional outdoor concerts near the St. Martin's Cathedral, in front of the popular San Marten Bar & Restaurant, are held. Have a drink/meal and enjoy live music with a spectacular view and ambiance of the summer nightlife in Bratislava. No admission! The concerts start at 7 pm.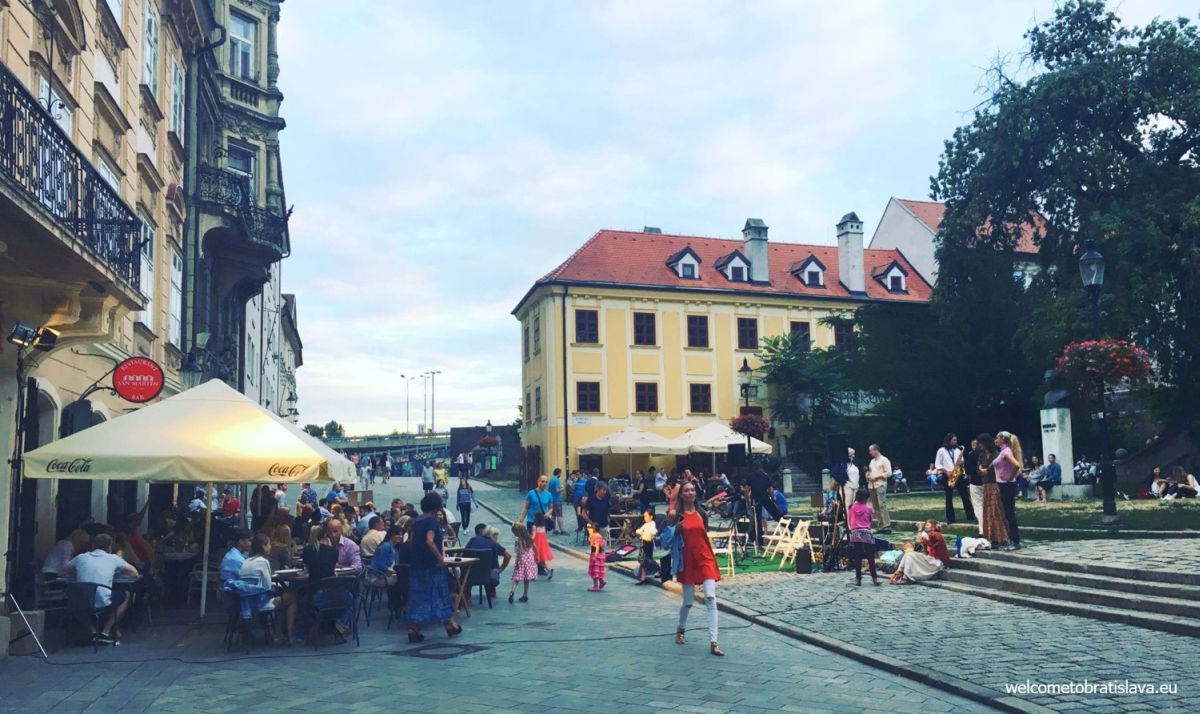 CONCERTS AT THE HVIEZDOSLAV'S SQUARE
Live music concerts at our Hviezdoslav's Square are organized on chosen days in the months of July, August and September 2019:
2. 7., 17.00 International Youth Music Festival 2019
4. 7., 17.00 International Youth Music Festival 2019
6. 7., 18.00 Traditional Club Revival
7. 7., 18.00 Monika Stanislavová, Juraj Havaj: musicals, songs
14. 7., 18.00 Ľudová hudba Paprčkovci
15. 7., 18.00 Israeli orchestras
21. 7., 18.00 Afrodite: popular melodies
22. 7., 17.00 International Youth Music Festival 2019
24. 7., 18.00 International Youth Music Festival 2019
26. 7., 18.00 Viera Kotvasová and Marián Bango: songs, arias
27. 7., 18.00 Mária Reháková & Band: jazz flute with band
28. 7., 18.00 Slavo Repaský: film music and pop hits in instrumental design
3. 8., 18.00 Richard Valko, Ľudovít Čufo Nosko, Yveta Gregušová, Ján Greguš: hits of the 80's and 90's
4. 8., 18.00 Mariachi: Mexican music
18. 8., 18.00 The Rockin Balls, rock hits of the 80's and 90's
24. 8., 15.00 Medardus Chor: a choir from Germany
24. 8., 18.00 Antoni Muracki, PL: popfolk, worldmusic
25. 8., 18.00 Kristína Debnárová Band: jazz
7. 9., 18.00 Brass Music MV SR: popular melodies
8. 9., 18.00 Jana Orlická with her band, Hudba v Prešporku
No admission.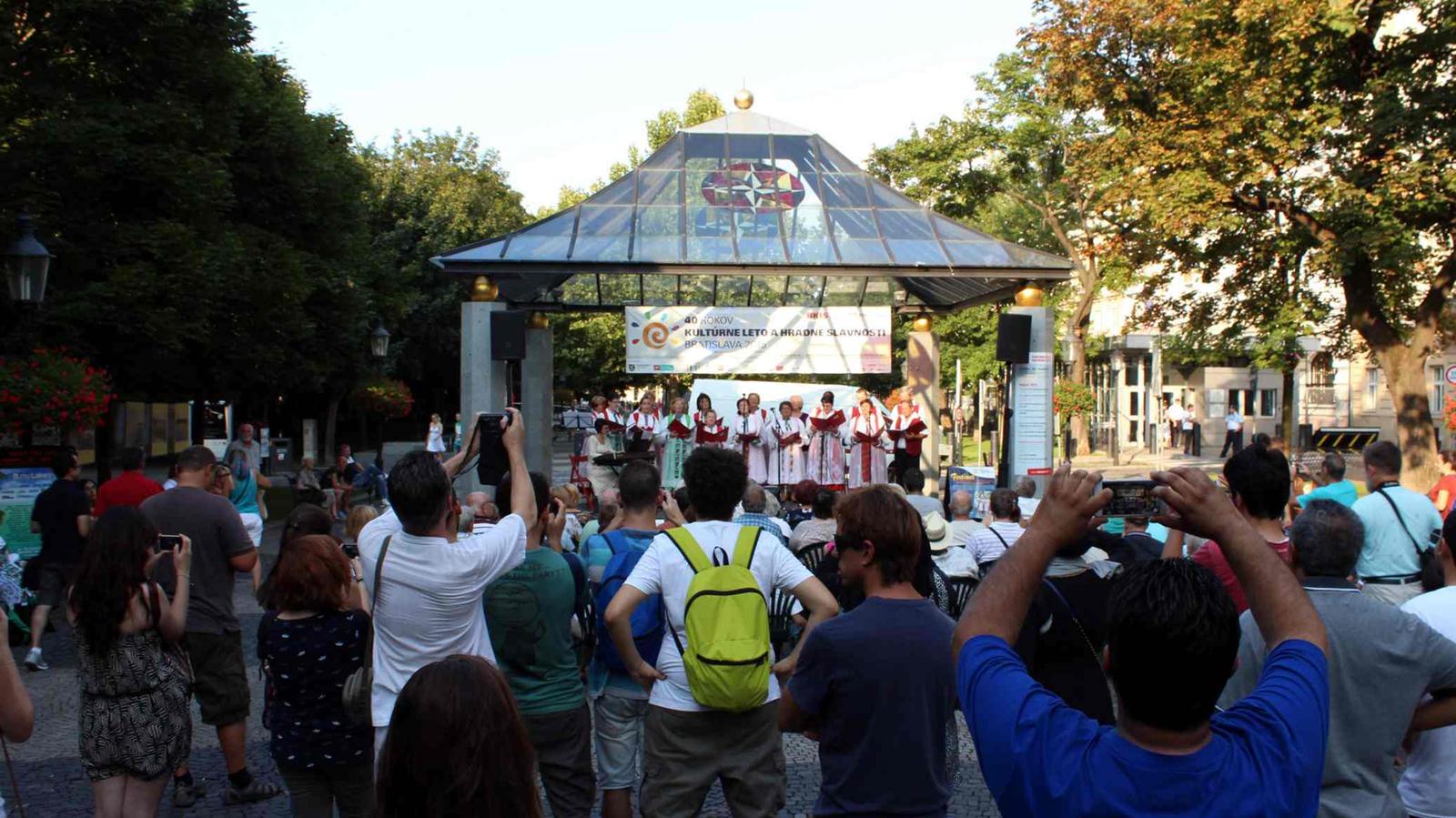 (source: bkis.sk)
And brass music concerts at the Hviezdoslav's Square – next to the statue of P. O. Hviezdoslav:
11. 7., 17.00 DH MV SR
18. 7., 17.00 CaK DH
25. 7., 17.00 DH Spojár
1. 8., 17.00 DH Šarfianka
8. 8., 17.00 Vajnorská dychovka
15. 8., 17.00 DH Pilná kapela
22. 8., 17.00 DH Kozovanka
5. 9., 17.00 FOR Bratislava DNV
FOLK CONCERTS AT MARK TWAIN CLUB
Join one of the three folk concerts at the Mark Twain Club in Karlovka neighborhood. The dates are:
20.07. – 7 pm – Salamander – Folkrock's songwriting is complemented by more intimate and more sensitive compositions
24.08. – 7 pm – Martin Geišberg & Daniel Špiner – presenting Sandoriko – an authorial project with music and lyrics that are magical-realistic, and with poetic music, sometimes mixed with poems, experimental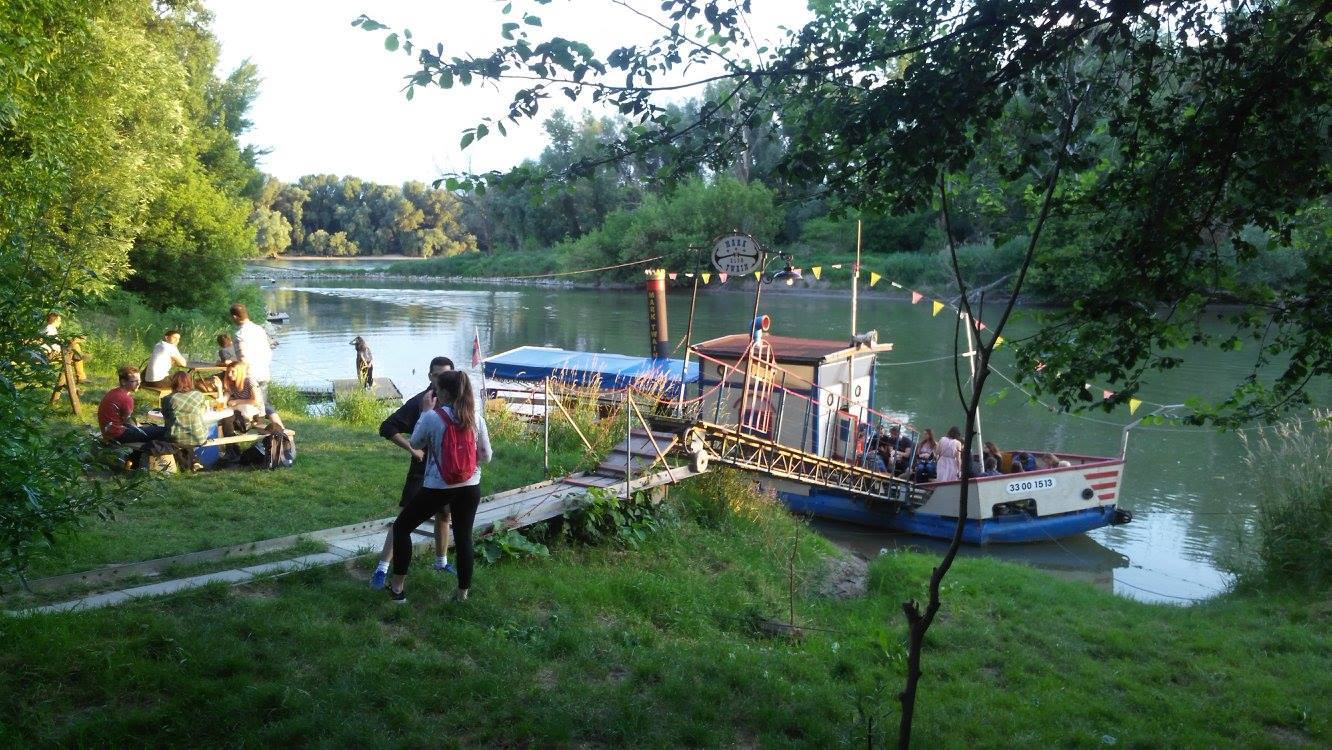 (source: Mark Twain Facebook)
EUROVEA FESTIVAL
Multi-genre festival full of concerts and dancing at the popular square of the Eurovea Galleria near Danube:
5.7.2019, 20:00 – Creedence Revival band
6.7.2019, 18:00 – Disko Jarka, rhythmic, dance and musical exercises for children
10.7.2019, 19:00 – Anka Repková: Som pravdivá, concert
12.7.2019, 20:00 – Natalie and Martin Bies, concert soul – flamenco
17.7.2019, 19:00 – Lady Jane and a guitarist, concert
19.7.2019, 20:00 – Music of the Ministry of Interior, concert
20.7.2019, 18:00 – Theater under the balcony: Krajčír Nitôčka
24.7.2019, 19:00 – Silent trio, concert
26.7.2019, 20:00 – Natália Hatalová
31.7.2019, 19:00 – DJ Koki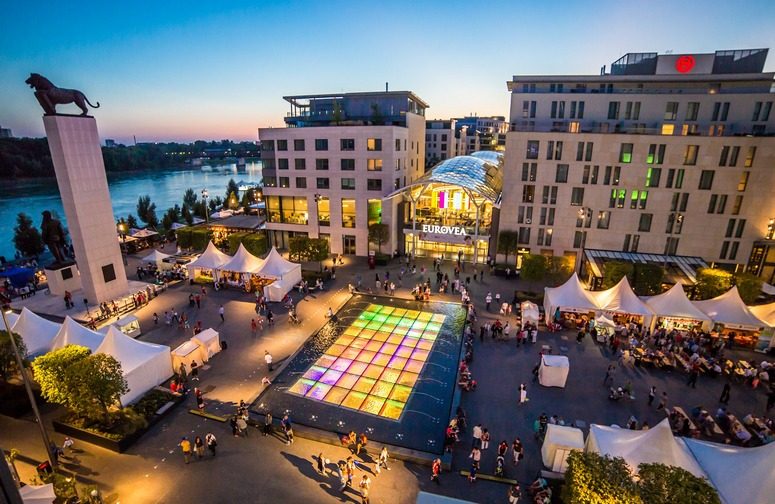 (source: lifefashionfood.net)
SUMMER SHAKESPEARE FESTIVAL
The oldest and greatest open-air theater show in Europe is the Summer Shakespeare Festival (July 5 – August 4), dedicated to William Shakespeare's works. The event will kick-off with Romeo and Juliet, the greatest love tragedy of all time (directed by Dodo Gombar). The event will also hold a premiere of the Twelfth Night or What You Will by the Prague ensemble directed by Jana Kališová. You can also look forward to The Comedy of Errors after last year's sold out performances, as well as the last performance of the unforgettable Othello.
BONUS TIP: OTHER LIVE CONCERTS
Bratislava's parks are the main source of free outdoor music events. However, the following venues belong among our favorites for different reasons and we just had to mention them as they also happen to host musicians, be it in their indoor premises, courtyards or terraces. Come to Korzo restaurant each Wednesday at 7.30 pm for a jazz, flamenco, Latino or classic chanson concert that you can join (most of the time) free of charge. Thirsty for good music and good drinks? You can have both at Bukowski Bar. The concerts on their summer terrace have various admission, sometimes are free of charge. Start at 7.30 pm or 8 pm . Check their Facebook page for more info.
For more free concerts and events organized by the Bratislava Municipality under the "Cultural Summer Festival" event, click here.
Author: Maria Kecsoova