You might have heard the term free tour or free walking tour sometime before. And you might have also been thinking, what does this concept mean exactly? Why would somebody give a free tour and spend time with unknown people again and again? Get to know the insight in this article and explore the options of Free Tour Bratislava!
WHAT IS A FREE TOUR?

A free tour describes a tour mostly with a young local guide that has a unique approach to showing you the city you are currently visiting. The main reason why it is called free is because there is no fixed sum you have to pay in advance, which is the case with different walking tours. Another major difference between a free walking tour and a regular tour is that you become part of a larger group and you can meet travelers  from all around the world, ask all the questions you can think of, as most of the tour is a dialogue between the guide and the group. By the end of the tour, depending on how you liked the finesse and skill of the particular guide, you have a chance to voluntarily contribute / tip and ask for any further advice, such as recommendations for restaurants, nightlife tips, pub crawls, day trips etc.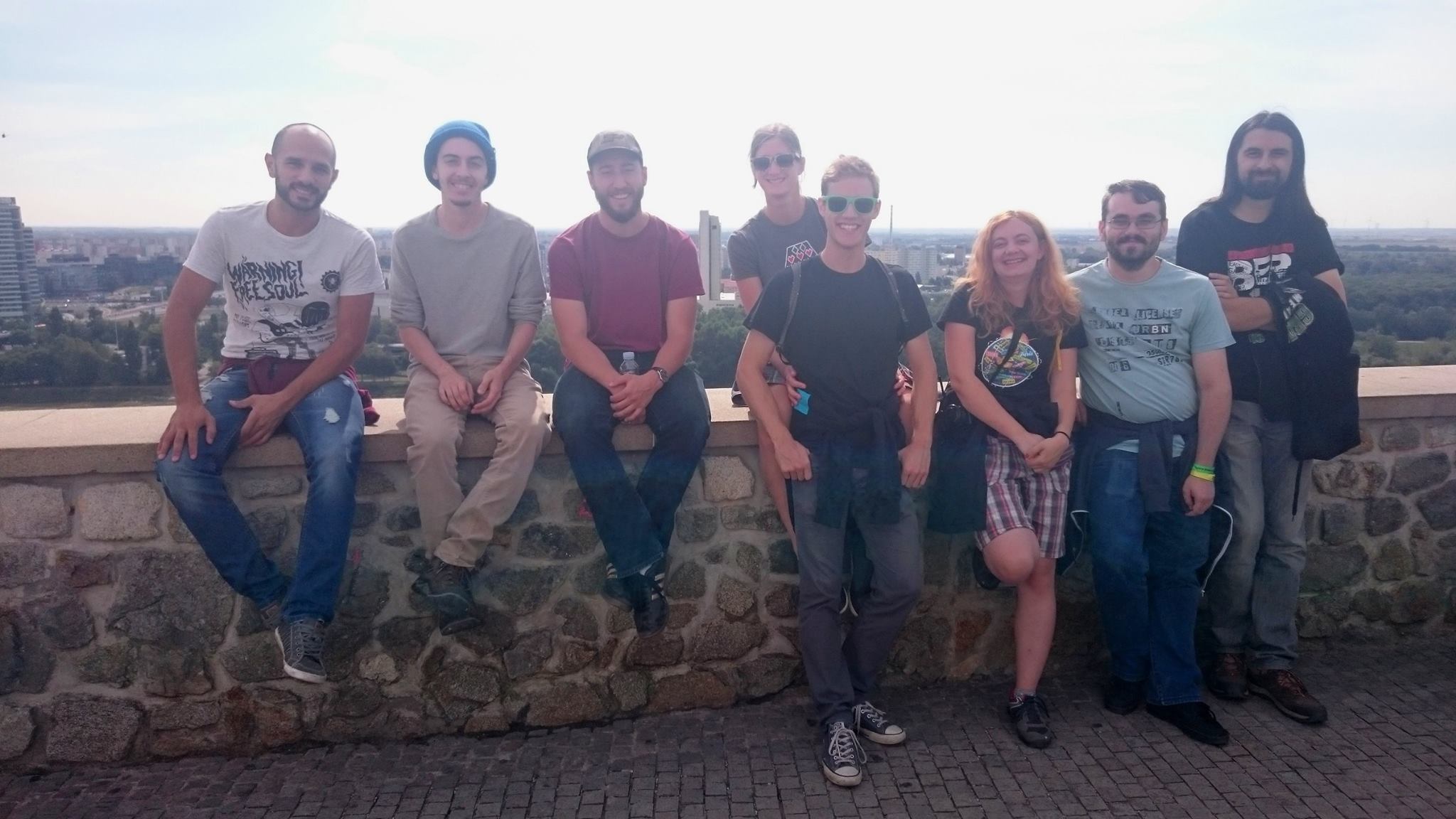 FREE TOUR BRATISLAVA
Bratislava of course has not been left out on this trend and has by now quite a good selection of free walking tours. Discover Bratislava a young company operating from Bratislava, boasts only young local and licensed guides that form a great team. The best thing about free walking tours and not just in Bratislava is that every guide is different and has a special part of the history or culture which they focus on. Some tend to be a bit more funny, some really enjoy explaining the historical roller coaster in Bratislava and Slovakia of the 20th century. Some prefer to give you a rather unique insight into Bratislava's locations. Our capital has many advantages for exploring by foot to other popular cities in the area. The biggest part of the walking tour takes place in a pedestrian zone, you can get a coffee, ice-cream or mulled wine and just enjoy the most important sights in the city with a fun guide.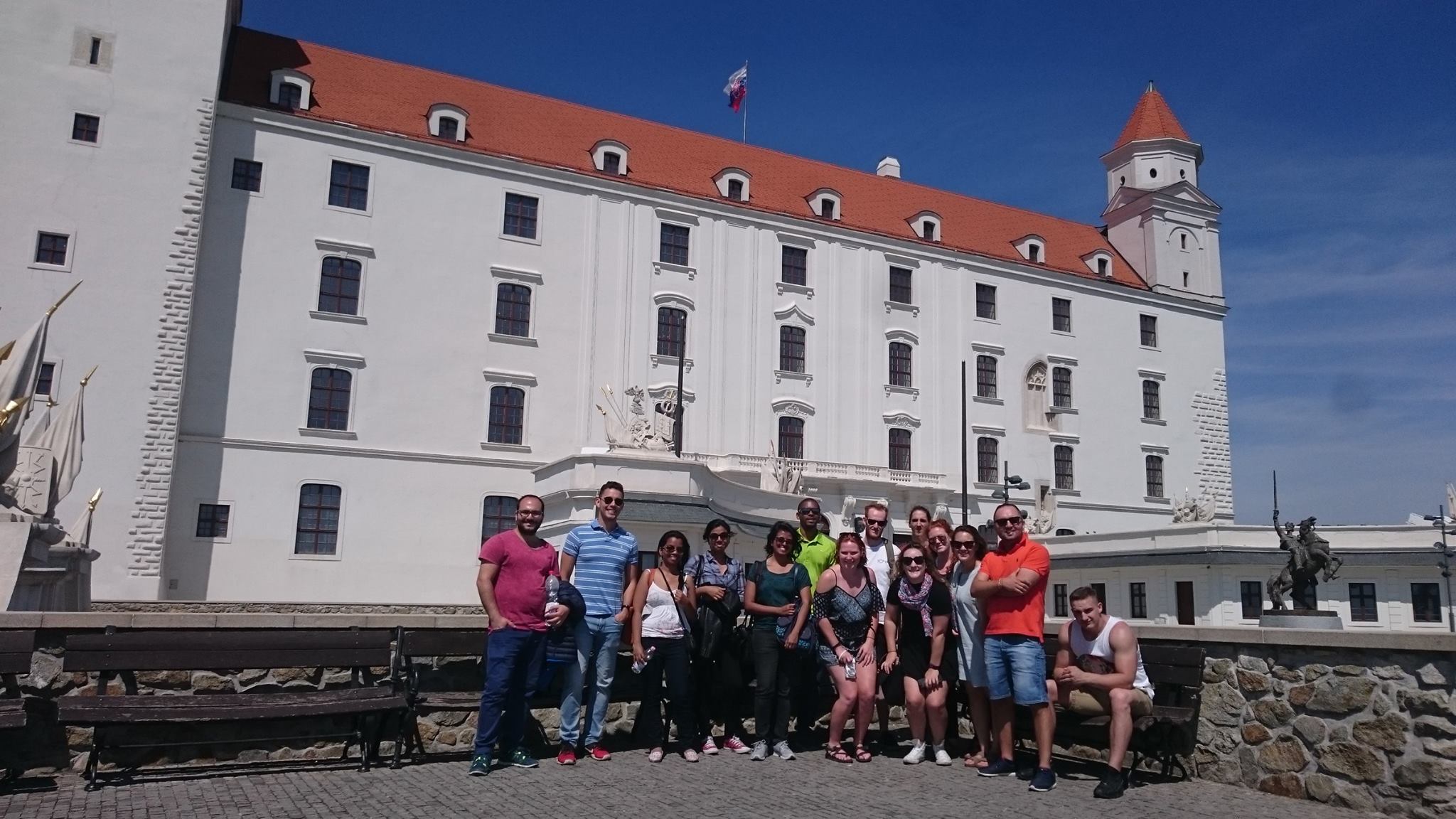 Discover Bratislava's Free City & Castle tour covers all the important landmarks – Bratislava Castle, National Theatre, St. Martin's Cathedral, Michael's Tower (city fortification) and the coolest of it all, the signature Bratislava street statues and many more. If you want to find out more about Bratislava, whether you are planning your trip to Bratislava, have just arrived, or maybe already living here as an expat, think about joining one of these tours as it is probably the most fun and laid back way to discover Bratislava 🙂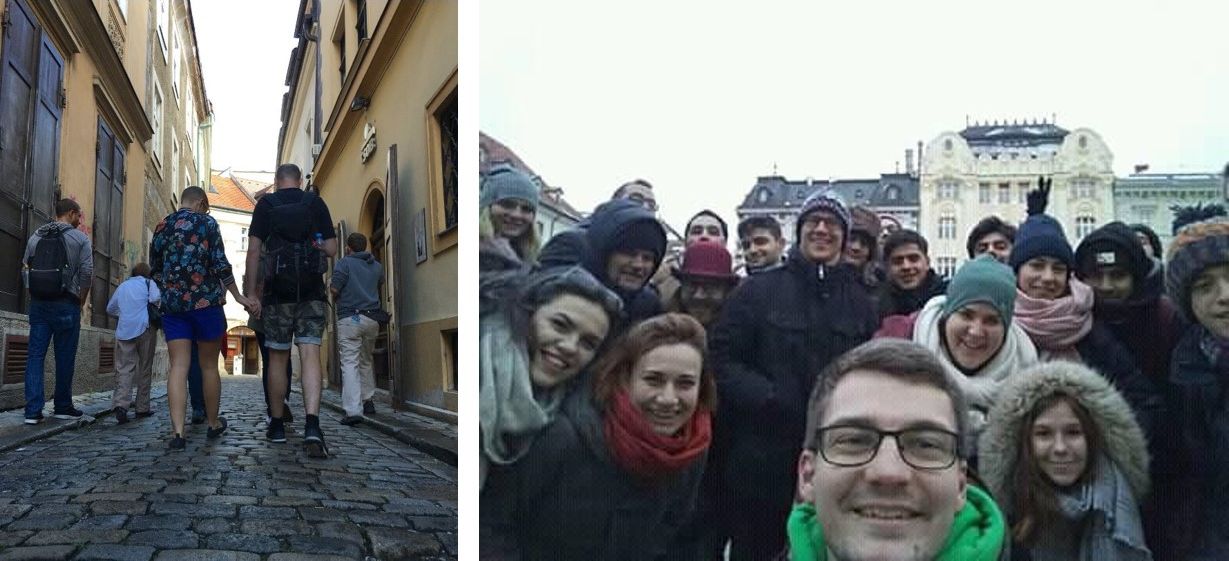 Source of the photos: Discover Bratislava – Free Tour Facebook
Official webpage with details.
AUTHOR'S BIO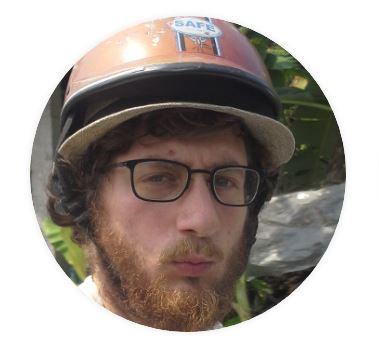 Kubo has failed (but never tried) to find a "proper" job and decided to do what he likes and knows best: talk to people. After moving throughout Europe working in tourism in a few countries, he decided to come home and continue talking to people and have fun while doing it.
.
WOULD YOU LIKE TO BE FEATURED ON OUR PAGE?
If you have a story to share, a topic that you think might be interesting for our readers, and you like writing, get in touch with us and we will think of a way to feature you here 🙂